Ample Jobs, Cheap Rent: Life Is Good for Young People in These 15 U.S. Cities
A stable job, cheap rent, and a good quality of life. Is that too much to ask for? Millennials don't think so. But the three are hard to find in one location when a tough job market forces young people to go where the jobs are. Good jobs are found in places, such as San Francisco, Boston, and Washington, D.C, but they're widely unaffordable for the average millennial. The South and Midwest are affordable but often lack the quality of life young people need to feel fulfilled. Where are the best cities for millennials? Is there one?
Apartment List analyzed job availability, affordability, and overall livability of the 75 largest U.S. metros to gauge economic and personal potential, using wage data from the Bureau of Labor Statistics and rent data for one-bedroom units from Apartment List. Read on for the 15 cities where young people are employed, happy, and the least strapped for cash.
15. Cincinnati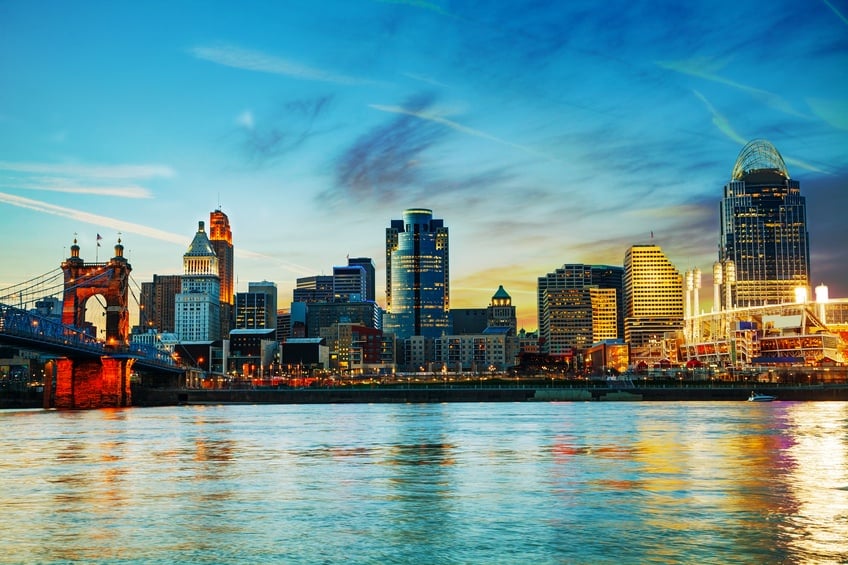 Apartment List considers Cincinnati a wise destination for money-conscious millennials. This Ohio town has one of Apartment List's highest affordability ratings (92 out of 100) when considering rent and income ratios. Rent is affordable to young people, which is not something most other large U.S. metros can say. And when it comes to dating, single people have a lot of options in this city — but only if they can withstand some serious winter weather.
Next: A city with ample job opportunities
14. Salt Lake City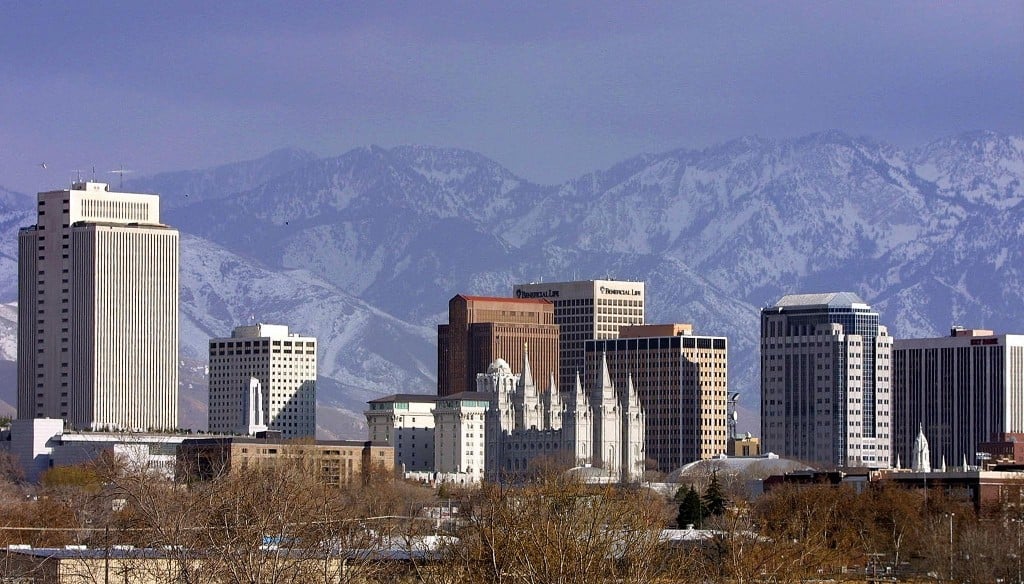 Salt Lake City receives impressive job-related accolades. With only 3.3% of the millennial population unemployed, according to Apartment List, it's safe to say job opportunities are plentiful out west. Rent is also cheap, and the livability ratings are attractive to active, outdoorsy millennials. It's for this reason Salt Lake City gets an A rating for millennial digs.
Next: Move to this city if you're after affordable housing prices.
13. Dallas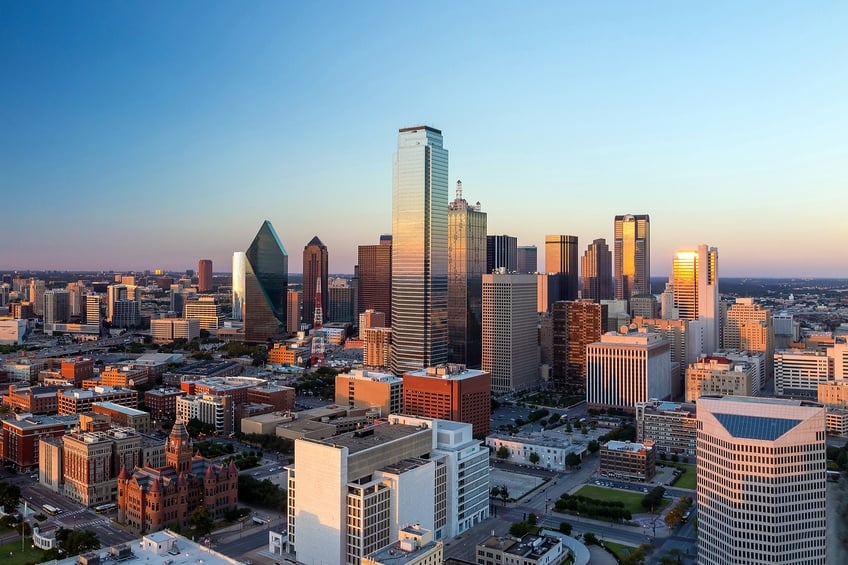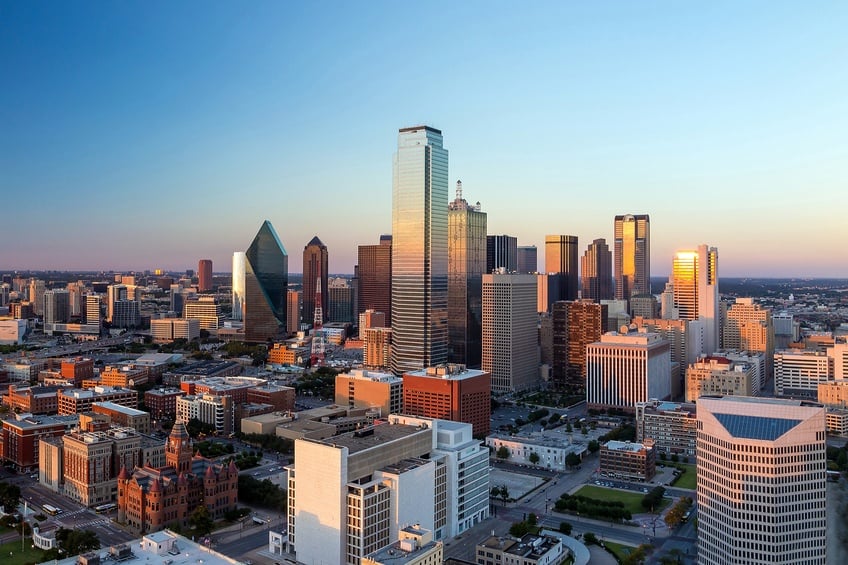 Part of what makes Dallas so attractive to how affordable it is for those jump-starting their careers. In fact, it's one of three Texas cities on this list where young people won't feel strapped for cash. While Dallas received impressive scores for job availability and affordability, it's the high scores for dating, safety, and weather that nabs it the 13th best city for millennials.
Next: A city that requires a little give and take
12. Kansas City, Missouri
Like many Midwestern metropolises, Kansas City is known for its low cost of living. It also boasts a low unemployment rate, and rent is affordable. But residents will need to decide what's more important, jobs or entertainment, as Kansas City's livability scores are only average compared to other U.S. cities.
Next: A city known for safety, dating, and entertainment
11. Raleigh, North Carolina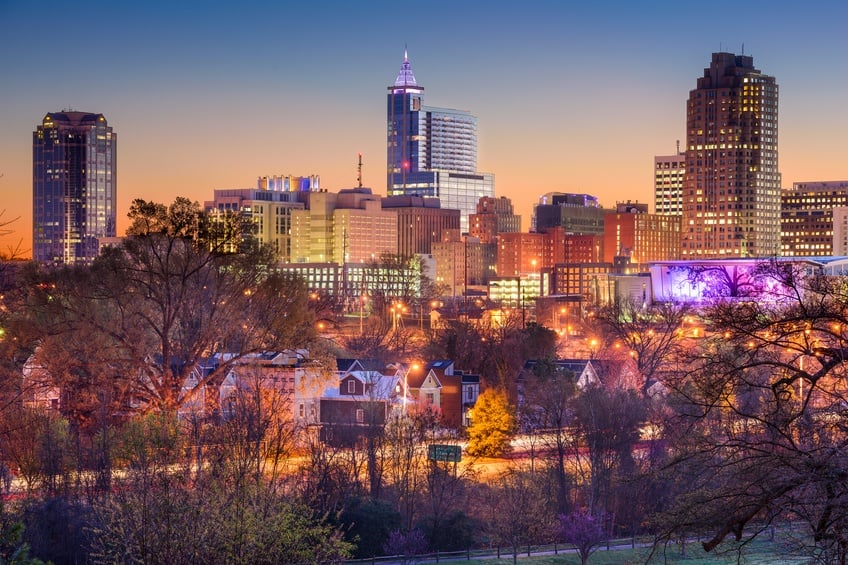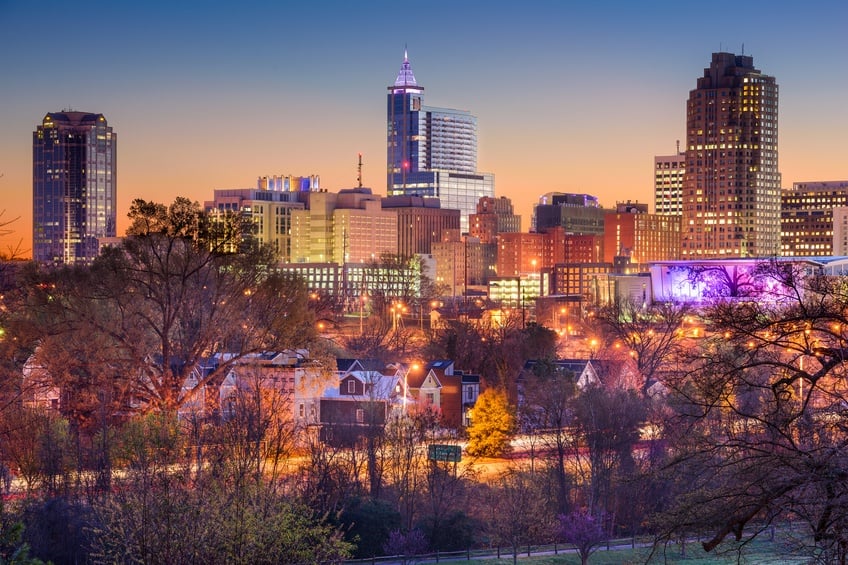 Raleigh, North Carolina, is slowly emerging as a tech giant, as many technology corporations are headquartered in the Raleigh Research Triangle. Young people might have a tougher time affording their rent on a mediocre starting salary, but they won't be disappointed in other livability metrics. It ranks third best overall for metrics young people tend to value most, including safety, dating, and entertainment.
Next: More millennials buy homes in this city than any other.
10. Minneapolis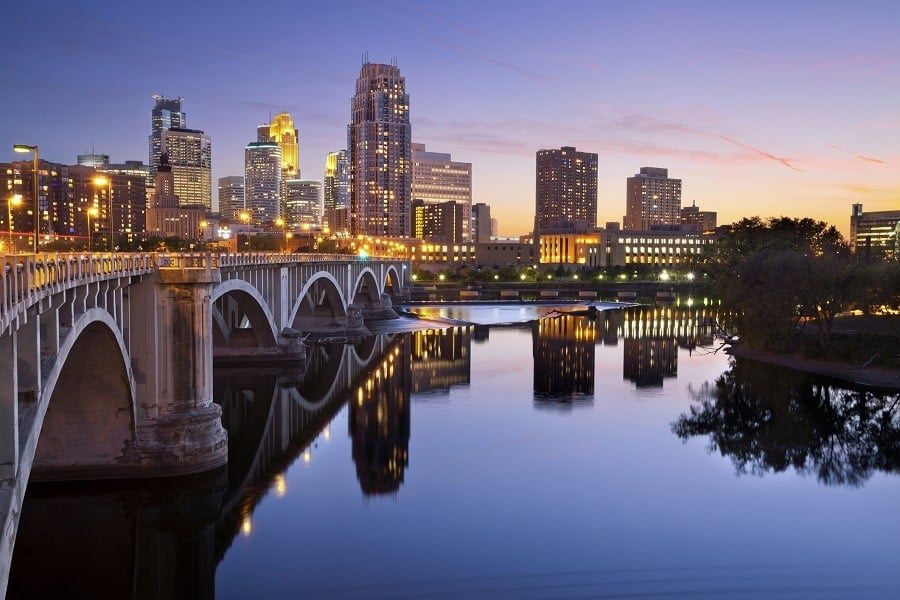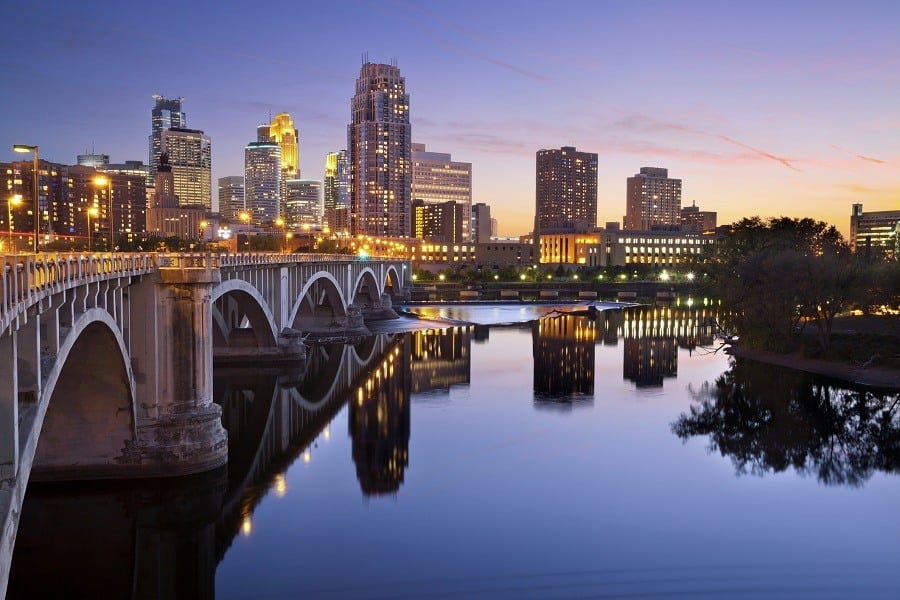 As expected, Minneapolis loses points for its rough winters, but the city is still ranked as one of the best millennial options to settle down. Higher wages compared to rents are attractive to those on a budget. In fact, nearly 44% of Minneapolis millennials bought a home in 2016, the highest of all metros. Add in easy access to parks and entertainment options in the area, and it's easy to see why young people are flocking to this city.
Next: Another bright spot for Texas
9. Houston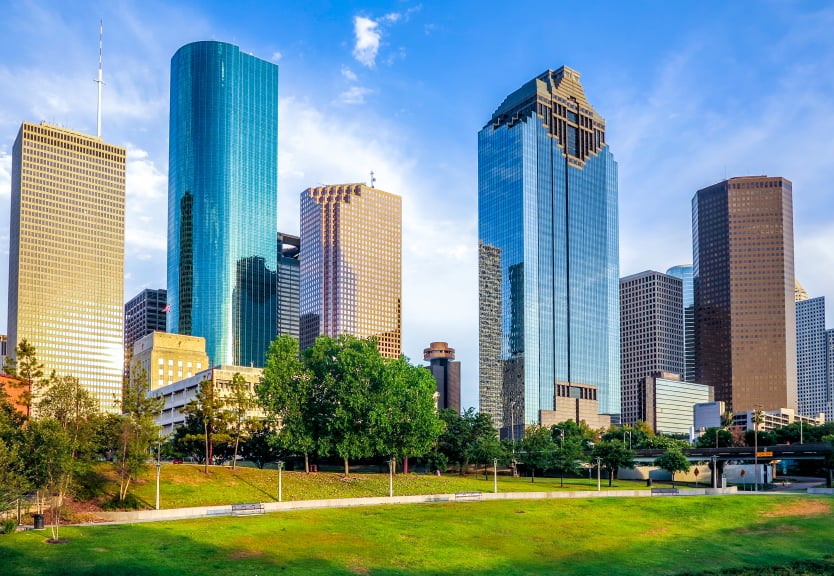 Other than Dallas, Houston is one of the most popular millennial destinations in Texas. Young people who are gainfully employed feel confident meeting their monthly rental expenses given their annual earn income. In ninth place overall, Apartment List gives Houston an A+ for millennial lifestyle.
Next: The lowest rents on the list are in this city.
8. Oklahoma City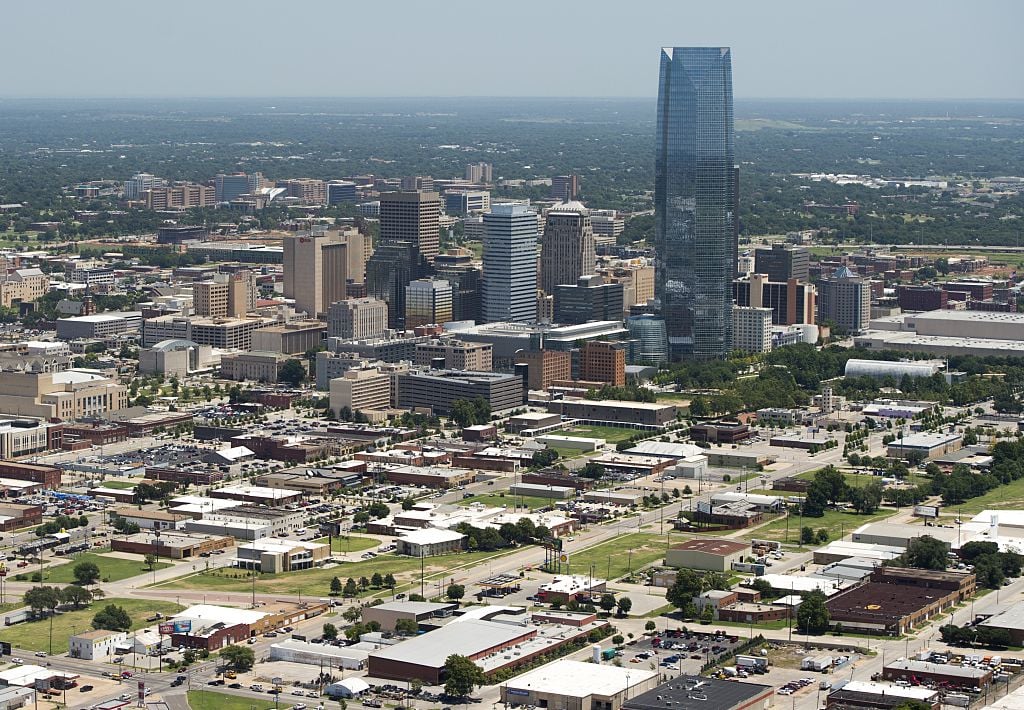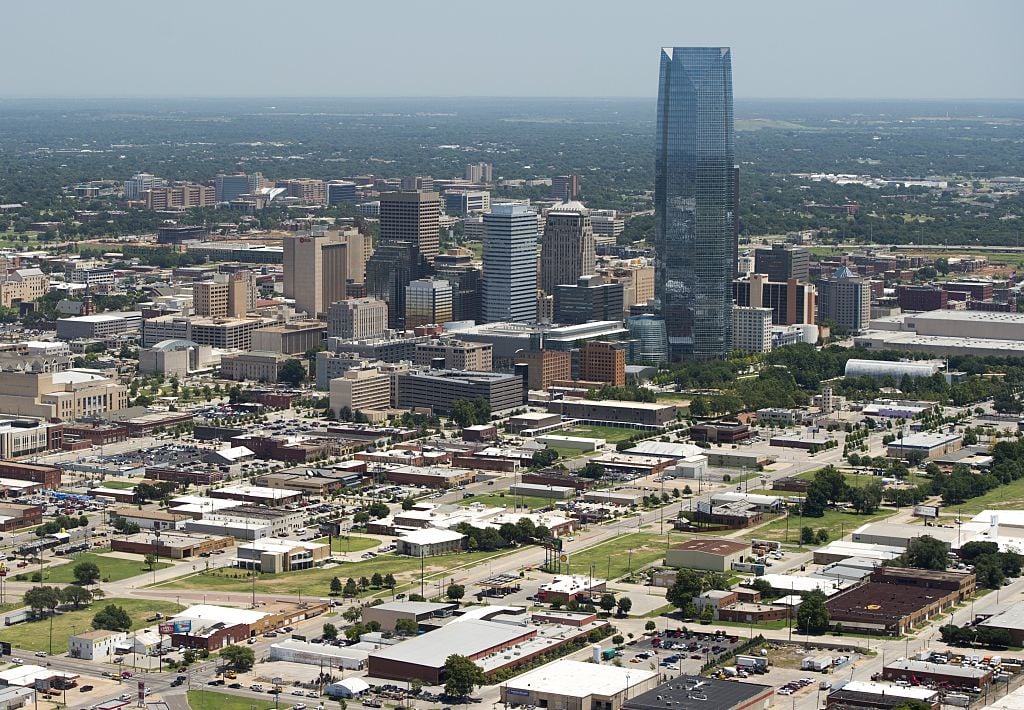 If making rent is of upmost concern, then Oklahoma City is the place to move. It earns top honors for affordable rent. Residents enjoy the big three: good jobs, affordable living, and overall happiness. Oklahoma City has high scores for consistent wage growth, affordability, and effective safety measures.
Next: A city with great weather
7. Omaha, Nebraska
You won't travel too far to find our seventh best city for millennials. Omaha, Nebraska, offers ample job opportunities, reasonable rent, and sublime weather patterns year-round. In fact, Omaha ranks third best for weather of all metros. Life is good for millennials in the plains.
Next: Millennials should check out this Southern city.
6. Charleston, South Carolina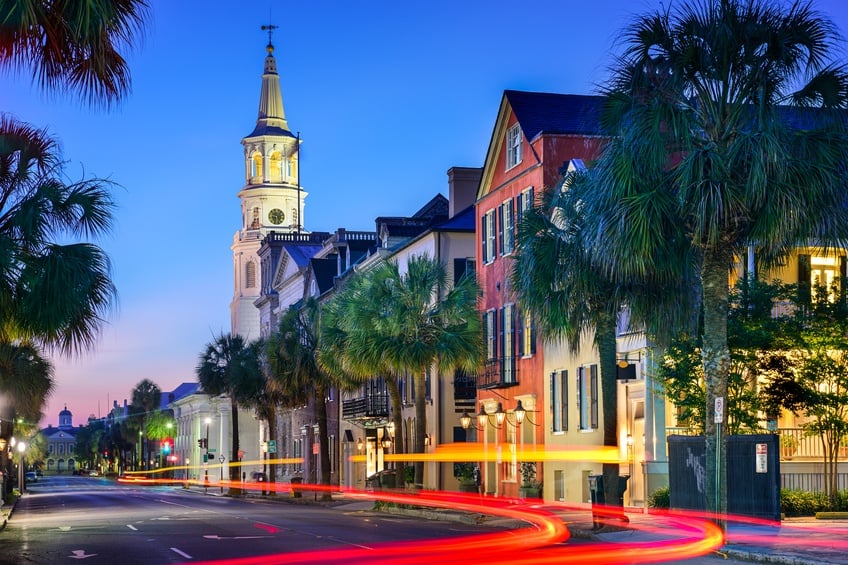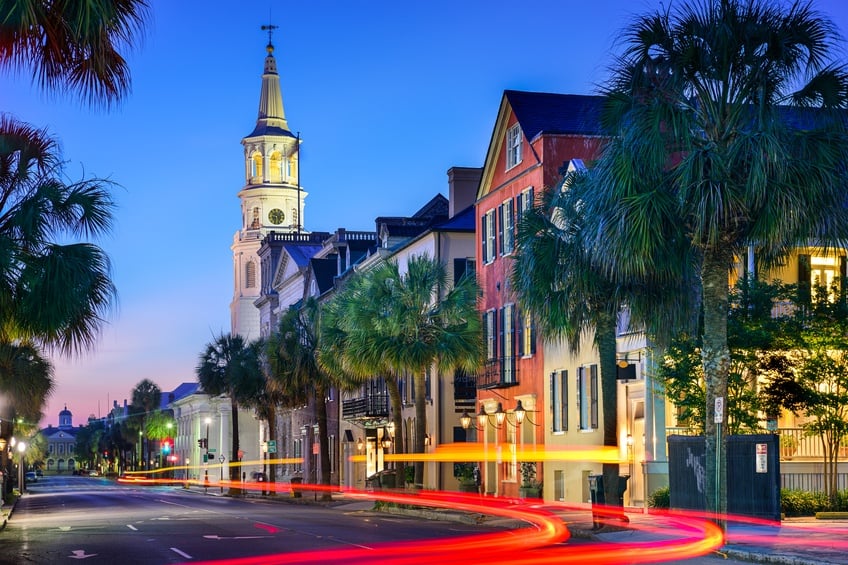 Wages are struggling to keep pace with home and rental price inflation in Charleston, South Carolina, but it has the highest livability score of all 75 metros analyzed by Apartment List. It ranks best overall for key millennial metrics, including safety, weather, dating, and entertainment. So it should come as no surprise Travel+Leisure named Charleston one of the world's best cities of 2017.
Next: Another Midwestern city makes the list.
5. Columbus, Ohio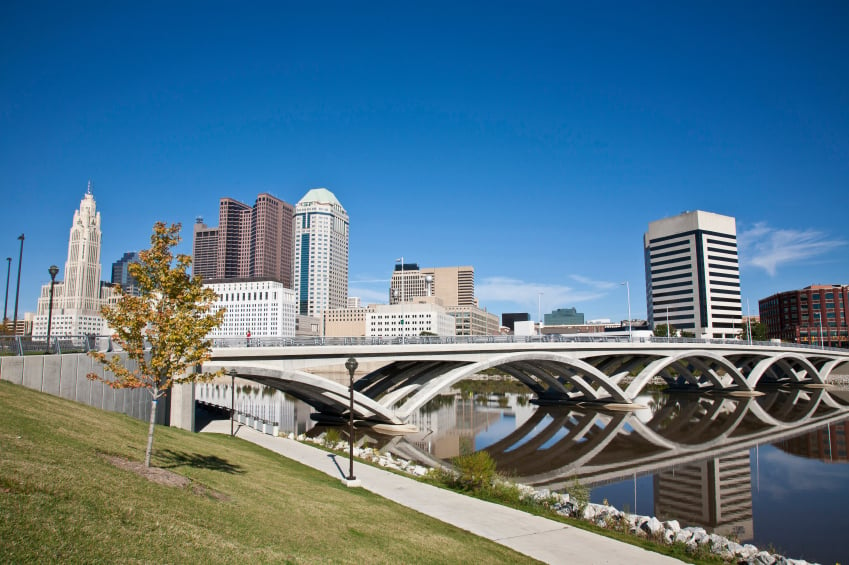 Columbus is the No. 5 best city for millennials because it offers the perfect combination of characteristics young people want most in their primary residence. A lively food scene, affordable prices, and a strong job market makes this Midwestern metro a better choice than most coastal towns or other trending U.S. cities.
Next: A raise is likely in this city.
4. San Antonio, Texas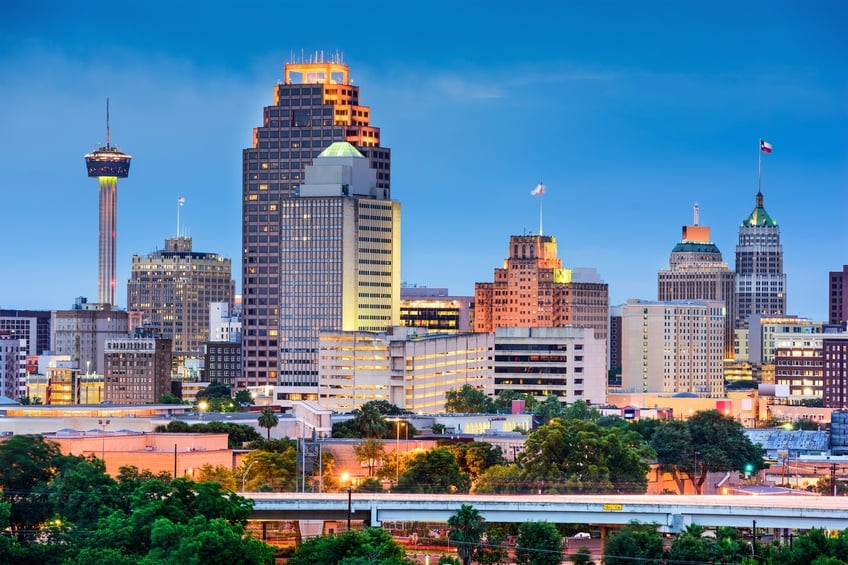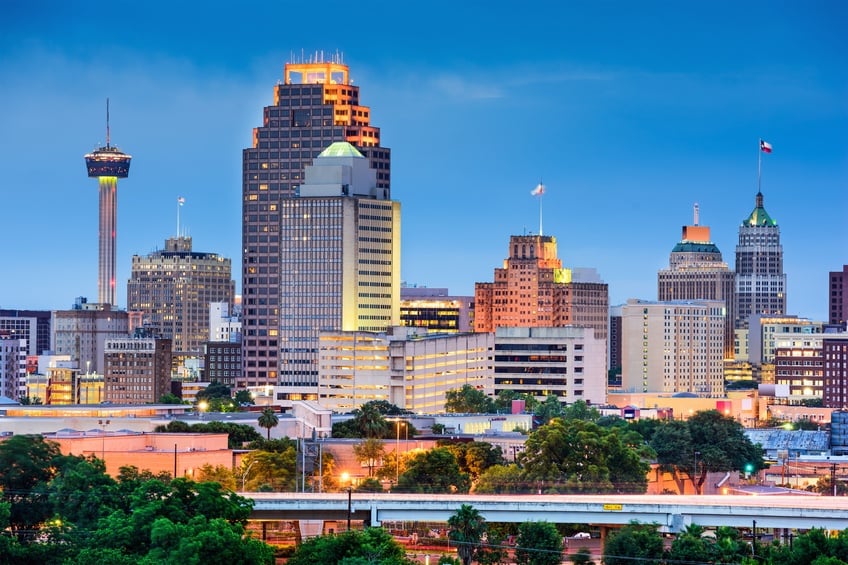 Although there's one of the highest millennial unemployment rates in San Antonio, Texas — 6.6%, according to Apartment List — those who are employed have seen a significant wage growth. And San Antonio offers what Houston and Dallas cannot. A large millennial population makes dating and recreation much easier for residents.
Next: A city for singles
3. Madison, Wisconsin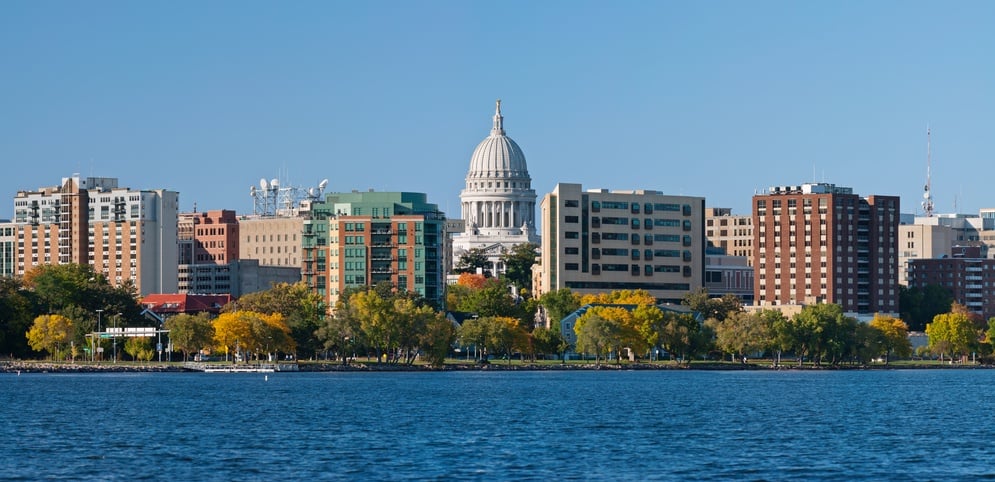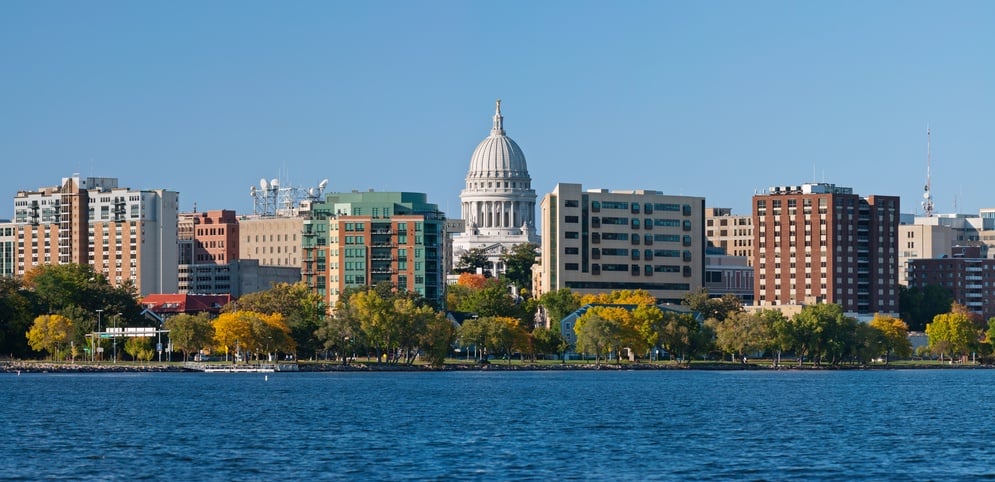 Madison is home to the University of Wisconsin-Madison, so it makes perfect sense why this city is attracting young people. Madison earns top scores for dating and entertainment, and reasonable rent makes affording a comfortable lifestyle easy. But perhaps most important, the millennial unemployment rate is only 4.4%, so job opportunities are plentiful.
Next: The best city for job growth
2. Provo, Utah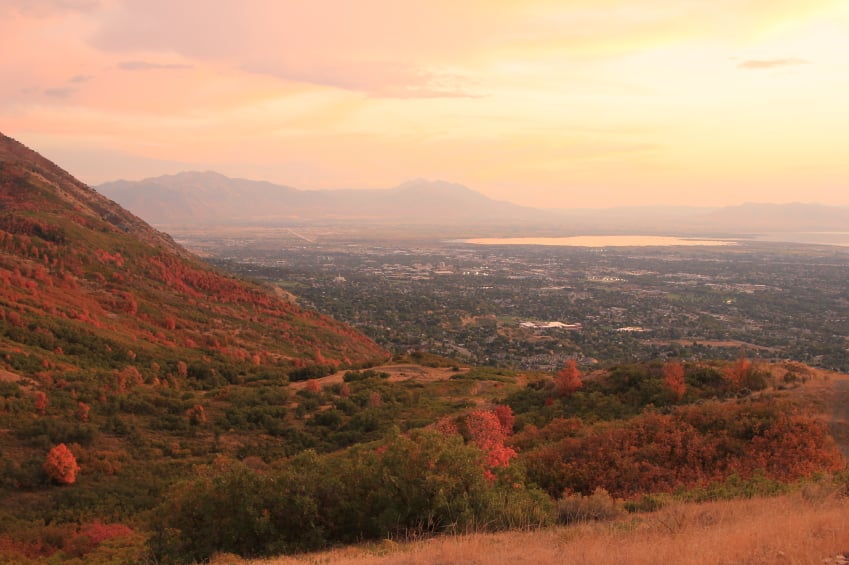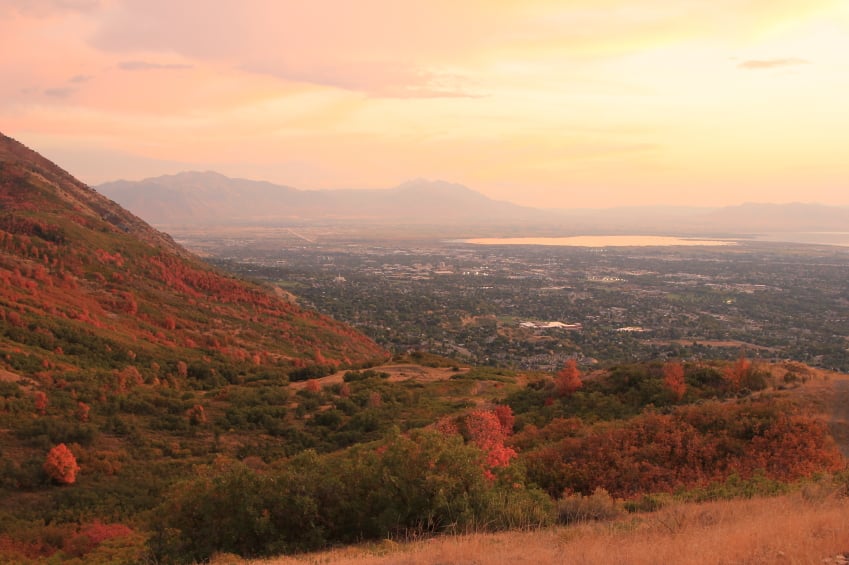 Utah as a whole is ranked as one of the best states for taxpayers. But Provo, specifically, nabs the second spot on the list for high scores across all metrics. The Wall Street Journal named Provo one of the nation's top cities for job growth, especially for millennials, as their unemployment rate rests at just 3.2%. Residents also appreciate the city's safety and dating options, which make the metro a wise destination for millennials looking to relocate.
Next: The No. 1 city for millennials is …
1. Pittsburgh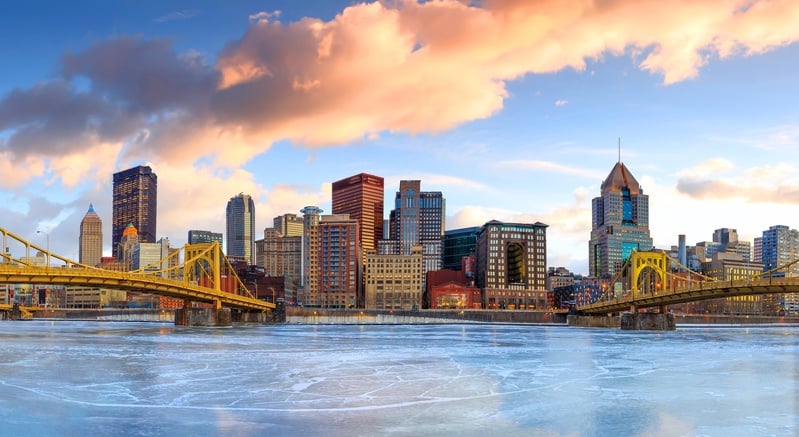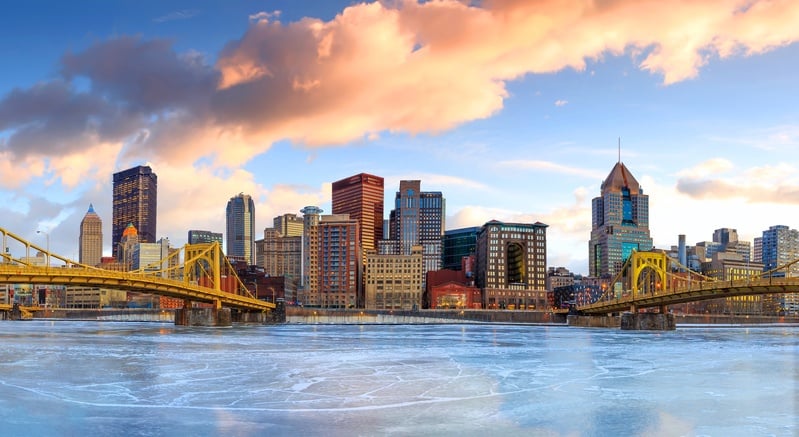 Although Philadelphia tends to overshadow other growing Pennsylvania metropolises, Pittsburgh is steadily gaining recognition with the country's millennial population. In addition to a massive food boom, tech moguls, including Apple, Facebook, Google, and Uber, are opening offices in the area. Millennials view the city as an affordable, energetic town that's sure to attract more young, educated workers for years to come.
Follow Lauren on Twitter @la_hamer.
Check out The Cheat Sheet on Facebook!