Baked Goods You'd Never Guess Are Gluten-Free
Gluten-free baked goods aren't always the most appetizing treats on the dessert table, but if you pick the right recipes, gluten-eaters and abstainers can enjoy the same baked goods. The trick to gluten-free baking is finding the right substitutes that don't compromise taste and texture, and we've found some recipes you'd never guess are gluten-free. Sink your teeth into one of these five baked goods to taste for yourself.
1. Gluten-Free Zucchini Coffee Cake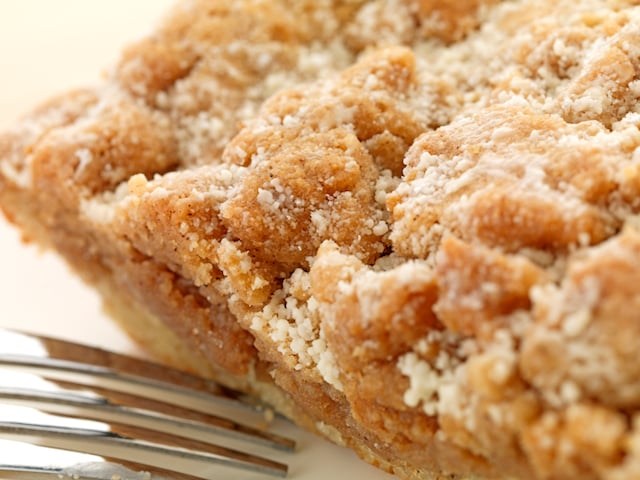 Enlist any squash you have sitting around in this gluten-free zucchini coffee cake from Iowa Girl Eats. The zucchini keeps the coffee cake moist while the sugar, cinnamon, and nutmeg give it just enough sweetness. This zucchini coffee cake pairs perfectly with a cup of coffee or tea, and only requires an hour to bake.
Ingredients:
1½ cups gluten-free all-purpose baking mix
1 teaspoon cinnamon
½ teaspoon gluten-free baking soda
½ teaspoon gluten-free baking powder
Scant ½ teaspoon salt
¼ teaspoon ground nutmeg
1 cup sugar
1 cup shredded zucchini
1 large egg
¼ cup coconut oil, melted
Head to Iowa Girl Eats for the full recipe.
2. Flourless Oatmeal Peanut Butter Cookies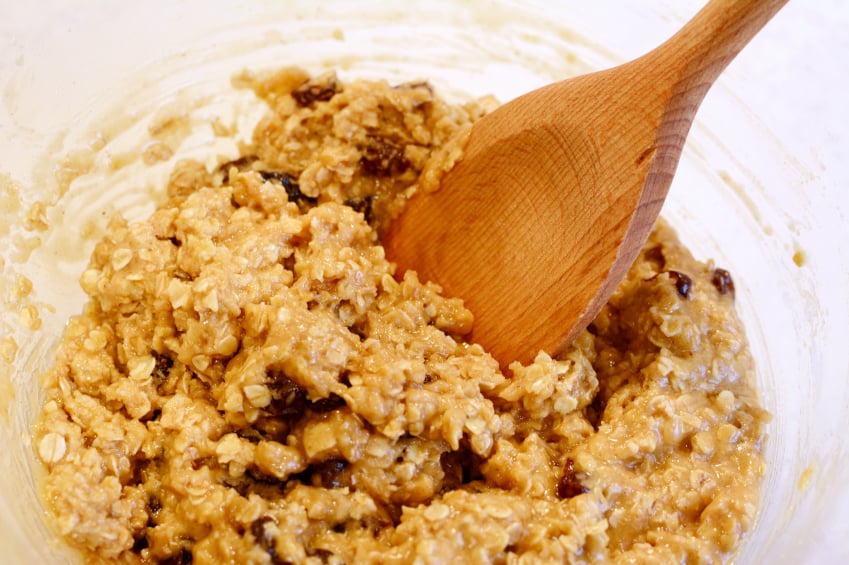 These oatmeal peanut butter cookies from Carrots N' Cake prove flour-free baking can be super tasty. Instead of flour, these cookies are made with oatmeal, giving them a a chewy texture. After you combine your ingredients, bake the cookies for 12 to 15 minutes. Anyone and everyone will enjoy these oatmeal peanut butter cookies, and no one will suspect they're gluten-free.
Ingredients:
1¼ cups rolled oats
¼ cup sugar
⅓ cup creamy peanut butter
½ teaspoon baking powder
1 egg
2 tablespoons butter, softened
Head to Carrots N' Cake for the full recipe.
3. Gluten-Free Blueberry Scones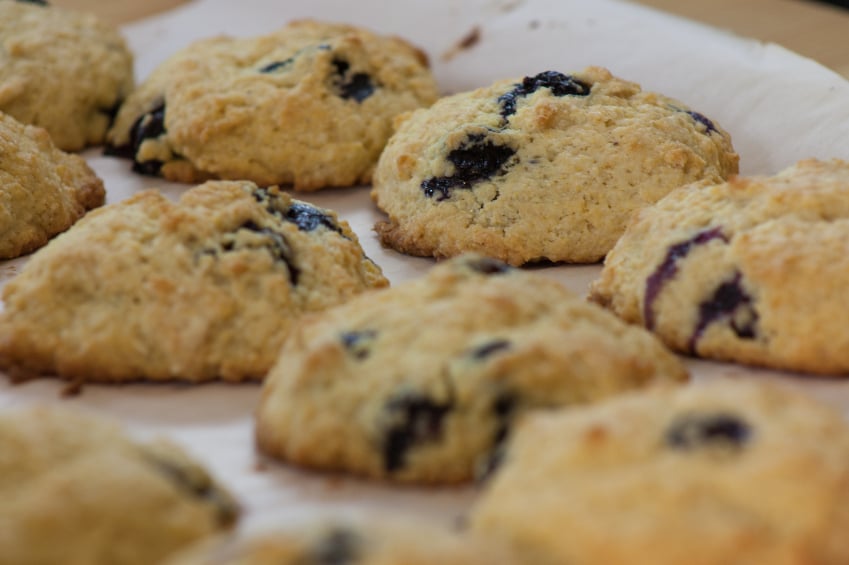 Baking gluten-free can be as easy as enlisting alternative flours. In this recipe from My Baking Addiction, you simply opt for coconut flour and almond flour. You can stud your scones with frozen blueberries or take advantage of the fresh ones. The next time you have a craving for morning baked goods, give these scones a shot.
Ingredients:
2 large eggs, room temperature
3 tablespoons maple syrup
¾ teaspoon lemon extract
½ teaspoon vanilla extract
3 cups blanched almond flour
1 tablespoon coconut flour

½ teaspoon baking soda

½ teaspoon baking powder
¼ teaspoon salt
½ cup dried blueberries
⅓ cup flaked almonds or 2 to 3 tablespoons coarse sugar, optional
Head to My Baking Addiction for the full recipe.
4. Gluten-Free Pecan Brownies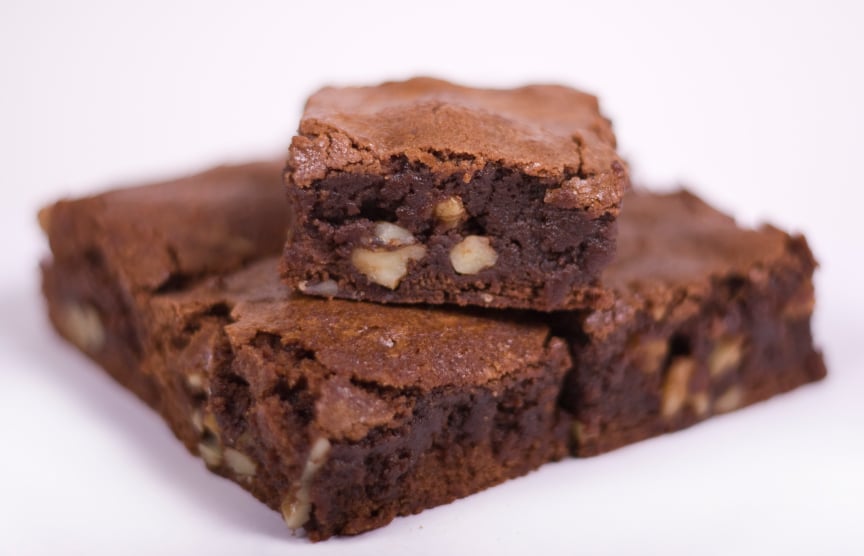 Next are some sinfully delicious pecan brownies from Martha Stewart's Everyday Food. This dessert is flour- and gluten-free, and it's simply made with cocoa powder, cornstarch, butter, sugar, and eggs. The absence of flour makes these brownies extra fudgy and rich, while the addition of toasted pecans give them a great crunch.
Ingredients:
6 tablespoons unsalted butter, cut into pieces, plus more for pan
⅓ cup cornstarch
¼ cup unsweetened cocoa powder
½ teaspoon ground cinnamon
½ teaspoon fine salt
12 ounces semisweet chocolate chips
¾ cup sugar
1 teaspoon pure vanilla extract
3 large eggs
1 cup chopped toasted pecans
Head to Martha Stewart for the full recipe.
5. Gluten-Free Lemon Bars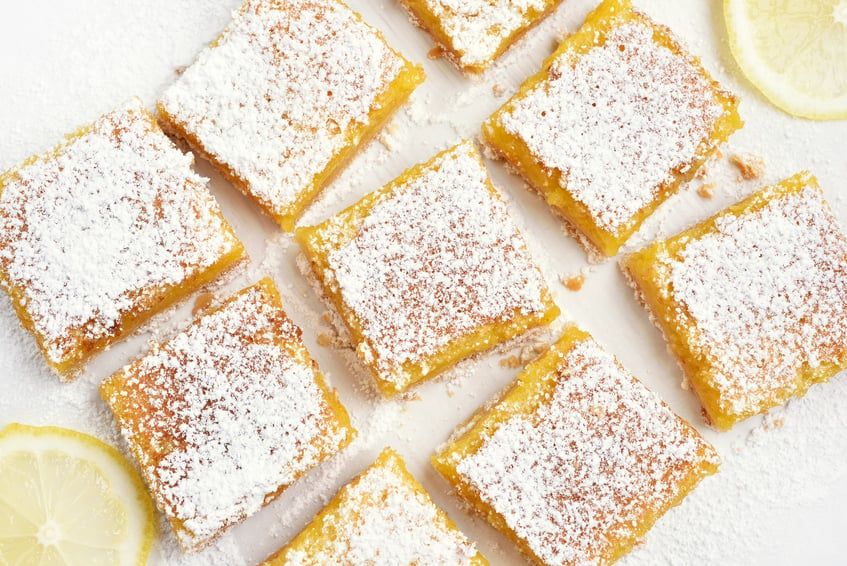 Last but not least are gluten-free lemon bars from Bon Appétit. These lemon bars are baked with a shortbread crust made with coconut and gluten-free flours, plus eggs, sugar, lemons, more flour, and baking powder. The bars for about an hour total, but they're worth the wait.
Ingredients:
Shortbread Crust
¼

cup

unsweetened shredded coconut

¾

cup

 gluten free multi-purpose flour

2

tablespoons

granulated sugar

⅛

teaspoon

kosher salt

1

large egg yolk

¼

cup

(½ stick) chilled unsalted butter, cut into pieces

½

vanilla bean, split lengthwise
Filling and assembly
4

large eggs

1½

cups

granulated sugar

2

tablespoons

finely grated lemon zest

½

cup

fresh lemon juice

2

tablespoons

gluten free multi-purpose flour

1

teaspoon

baking powder

Powdered sugar (for serving)
Head to Bon Appétit for the full recipe.