Bar Secrets: 10 Underrated Gins That You May Not Know About
Guys who usually opt for a gin and tonic when hitting the bar often have a particular spirit they prefer. Since the cocktail only has two ingredients, three if you count the lime, it makes sense to have a go-to. If you never stray from your standard, though, you could be seriously limiting yourself. Furthermore, gin is a key player in a lot of other drinks that are just as delicious, including the Tom Collins and the Aviation.
Of course, not everyone likes this unique spirit. Some men stay away from anything with gin, often reasoning the juniper flavor is just too overbearing. While this might be true for some bottles, Food Republic explained every gin is slightly different as each uses a variety of other botanicals to drastically influence the flavor. It's all a matter of finding one to suite your palate. To aid you in the search for your perfect gin, we've compiled a list of 10 lesser-known bottles that would all be fantastic additions your home bar.
1. Spirit Works Distillery Sloe Gin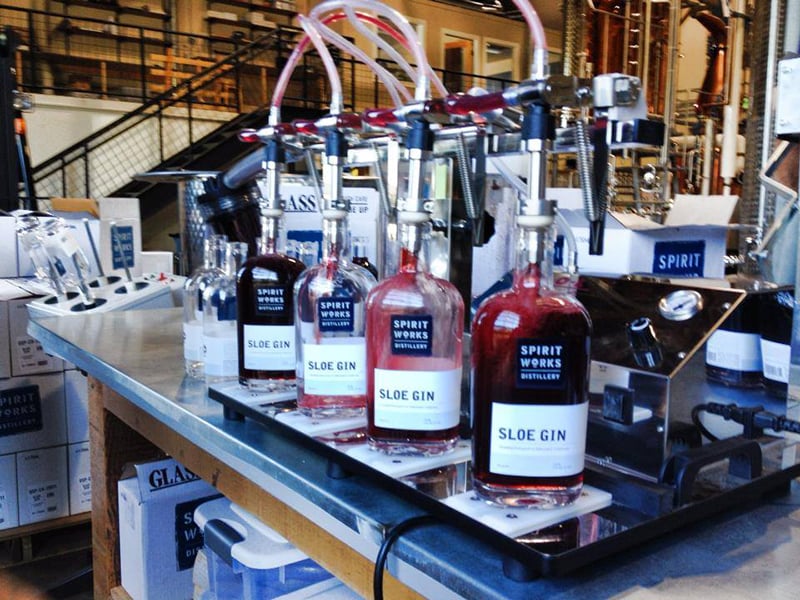 Infused alcohol is all the rage these days, which isn't necessarily a good thing. Flavors like cookie dough and wasabi just don't translate well to high-proof spirits, partially because the artificial flavors don't come anywhere near reaching the intended taste. The difference with gin is it relies on natural botanicals to get a flavor boost that doesn't taste fake.
For something totally different, but still delicious, Condé Nast Traveler recommended trying Spirit Works Distillery Sloe Gin. Though it's not widely recognized in the U.S., sloe gin is a classic in England. It's made by steeping sloe berries, which are actually a type of tiny plum, and sugar with the alcohol to produce a gin that has a sweet-tart flavor that's reminiscent of cranberries or currants. Since the distillery is turning out bottles from co-owner Timo Marshall's family recipe, which spent generations being perfected, you can be sure it's among the best on the market.
2. New Amsterdam Straight Gin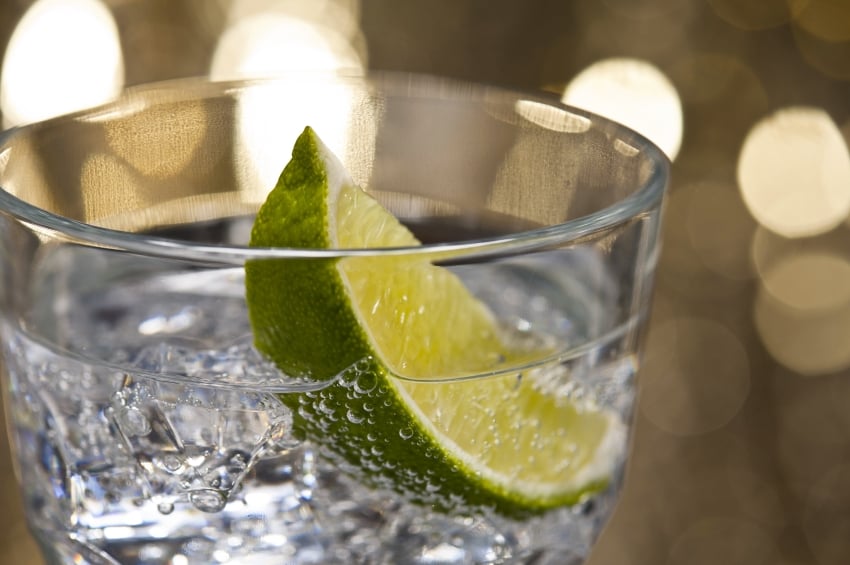 When it comes to liquor, the quality is usually a direct reflection of how much money you spend. But not everyone wants to, or can afford to, shell out serious coin every time they stock their home bar. It's even more true if you frequently entertain. Despite the fact gin only needs to steep for a matter of weeks to get its flavor, unlike time-intensive whiskey, it's surprisingly difficult to find versions that are affordable. Difficult, but not impossible.
If you plan on making some cocktails with a sweet and sour flavor profile at your next party, Serious Eats recommended going for New Amsterdam Straight Gin as an affordable choice. The flavor is light on juniper and more citrusy, making it a particularly good choice for folks who might be new to gin.
3. Hammer & Son Old English Gin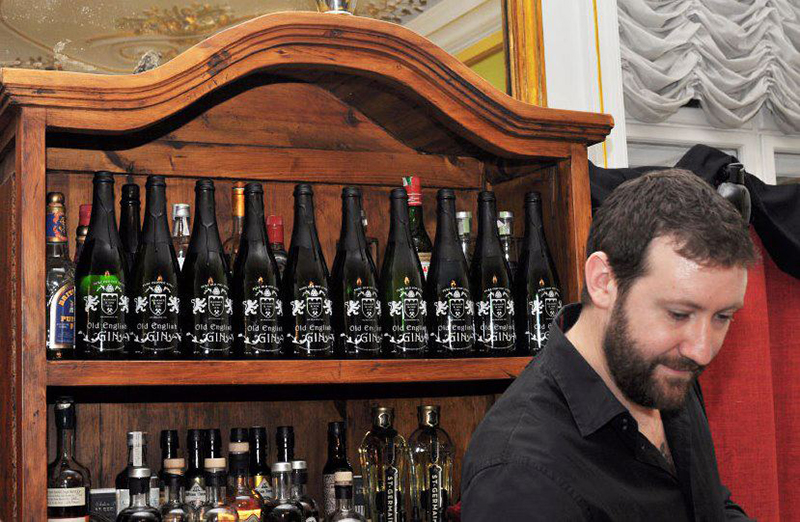 Gin comes in a number of different styles, but many consider London Dry to be the best. Though there's no denying this type of gin makes a great martini, it's not the best choice for cocktails that depend on some sweeter ingredients. For those drinks, you're better off using Old Tom. Guys who like both types of cocktails usually rely on a few bottles to meet all their beverage needs, but they don't have to.
For an all-purpose spirit that will work in just about any gin-based drink, Bitters & Twisted recommended Hammer & Son Old English Gin. While sweetened, this bottle doesn't taste sugary and it has a good balance of citrus and spice. Though it's not cheap, at around $50 per bottle in the U.S., it's sort of like getting two gins in one.
4. Bluecoat American Dry Gin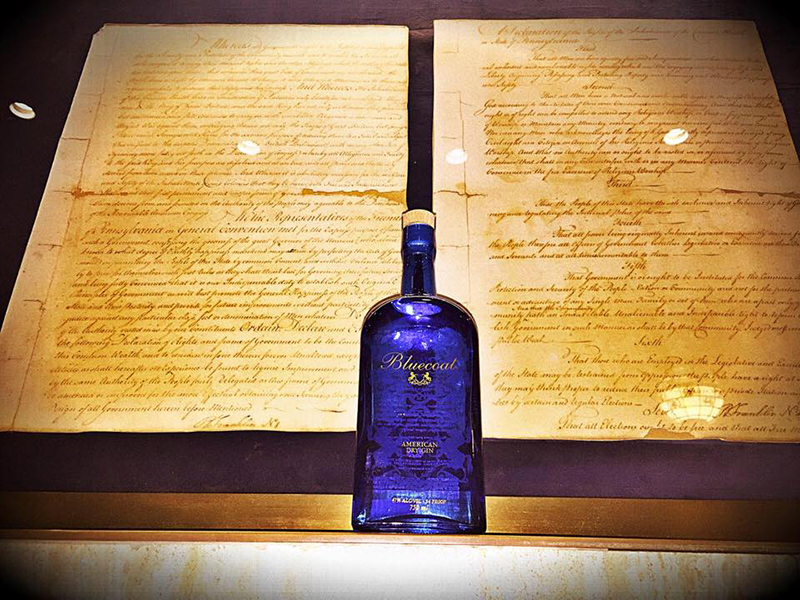 Most people probably think about British brands when it comes to gin, but American distilleries are turning out versions of their own that are taking a fresher approach by relying less on juniper and more on other flavors. The Kitchn featured Bluecoat American Dry Gin as one of its favorite domestic bottles thanks to its bright, citrusy flavor. It's a perfect choice for those who prefer cocktails with a substantial hit of lime or lemon juice.
5. Monkey 47 Schwarzwald Dry Gin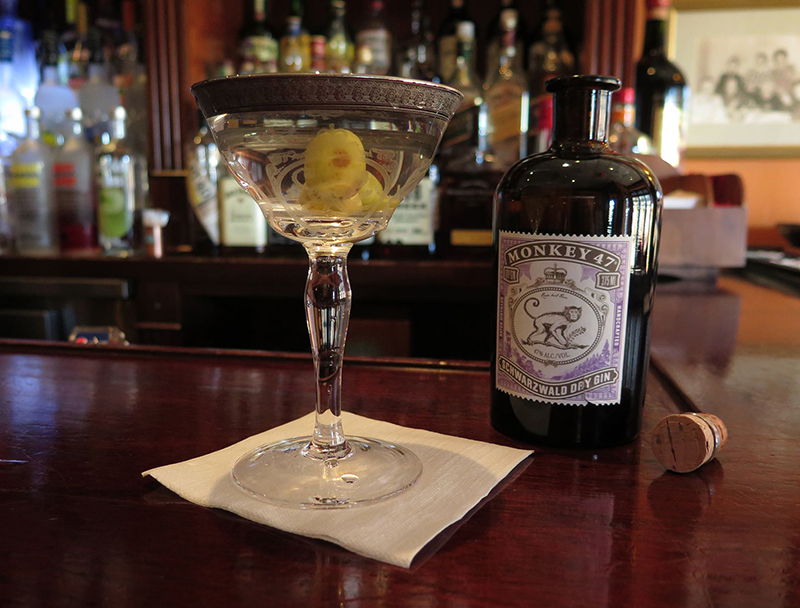 Complex is probably the best word to describe this unusual gin from Germany. As the name implies, it's crafted with 47 different botanicals, including juniper, six types of pepper, chamomile, lingonberries, and cinnamon. While a laundry list of ingredients can often spell disaster in the cocktail world, this is one instance where everything plays well together.
According to olivemagazine.com, it's poised to become one of the most respected gins in the world in the coming years based mostly on word-of-mouth recommendations. With such a complex profile, it's best to highlight this spirit with drinks that contain just a few ingredients.
6. Jinzu Gin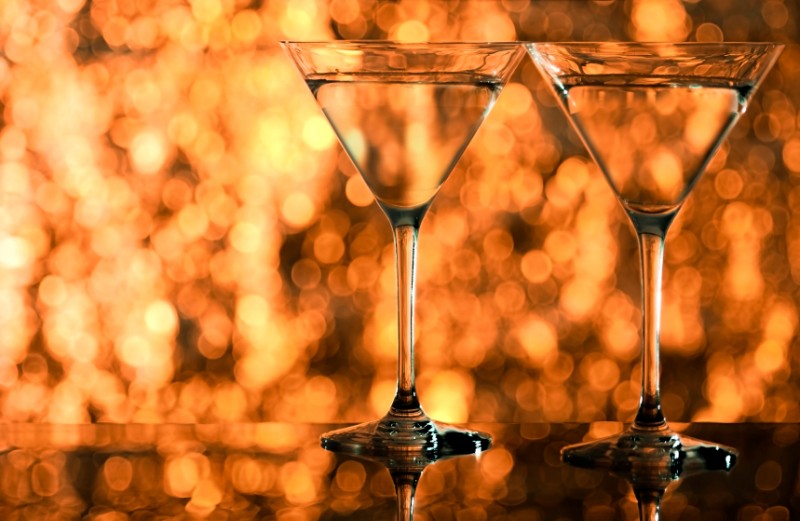 History plays an important role in gin, as some of the most popular U.K. names have been around for hundreds of years. That hasn't stopped a wave of newcomers from adding their own twist to the storied spirit, though. One of the latest, Jinzu Gin, draws inspiration from Japan. It's made with sake, cherry blossom, and yuzu, a type of Japanese citrus, for a gin unlike anything you've had before. Try it in a martini or a classic gin and tonic.
7. Four Pillars Rare Dry Gin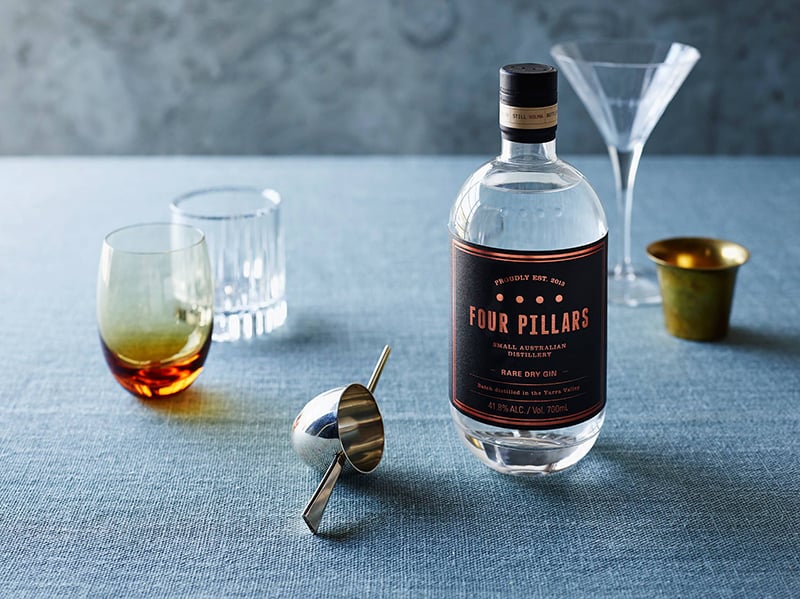 A bottle of booze is a welcome gift for anyone, yet choosing the right one can be pretty difficult. The gin lover in your group of friends has probably tired of receiving the same bottle of Tanqueray for every birthday or holiday. Surprise your pal with something completely unexpected by looking outside of Europe.
Four Pillars Rare Dry Gin is a pretty special bottle that comes from the Yarra Valley in Australia. Distinct ingredients like Tasmanian pepper berry and lemon myrtle make it one of Metro's most interesting gins worth trying. While it's a bit of a splurge, it's probably a lot less pricey than buying your pal some new tech gear.
8. Watershed Distillery Bourbon Barrel Gin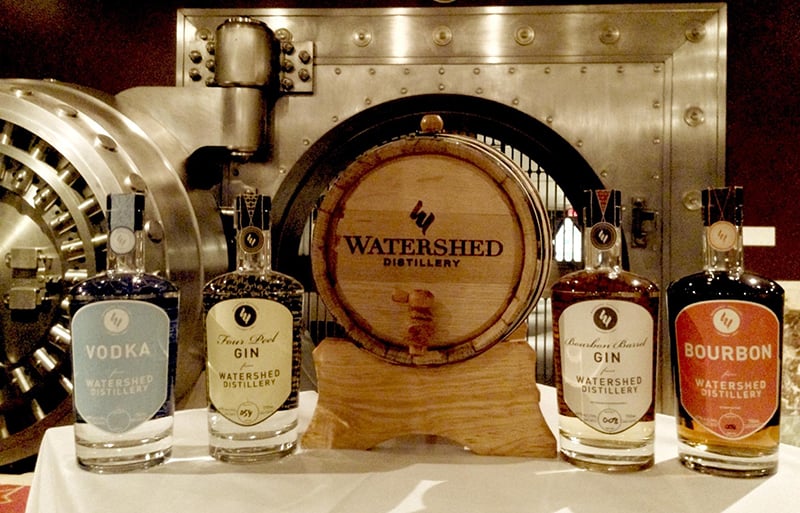 For those who always have difficulty deciding what type of cocktail they'd like, a spirit that blurs the lines between two favorites is a welcome choice. Food & Wine picked Watershed Distillery Bourbon Barrel Gin as one of its favorite American gins. The story described the spirit as "exquisitely silky," revealing a hint of its barrel background. It'll please bourbon and gin lovers alike.
9. Dogfish Head Jin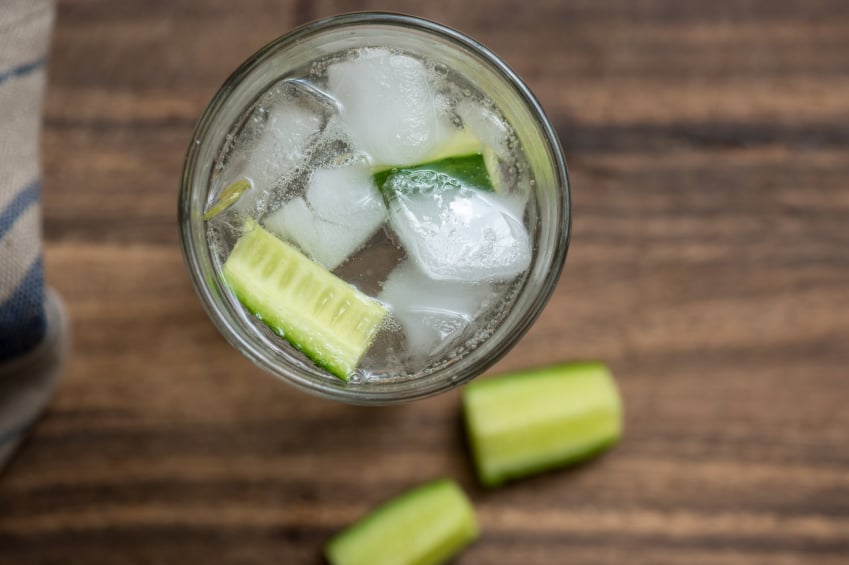 Beer enthusiasts always seem to reach for whiskey when they branch out from their choice beverage. The thought of a juniper-infused spirit often sends shivers down their spines, but gin doesn't have to taste like a mouthful of forest. The good folks at Dogfish Head Brewery have crafted their very own version, which features hops as one of the key ingredients. Consider Jin, which is actually spelled that way, the gateway spirit for beer drinkers.
10. Nolet's Silver Dry Gin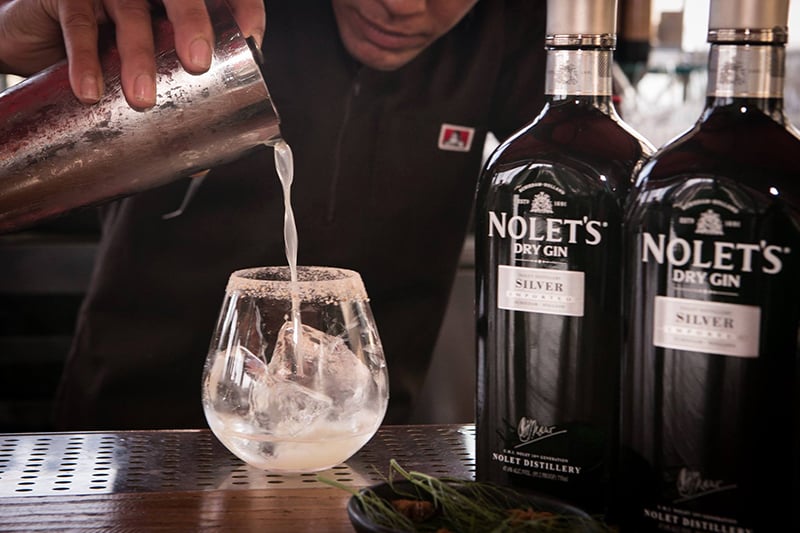 Think you hate gin? Then you've probably never tried Nolet's Silver Dry Gin. Paste Magazine recommended this bottle thanks to a bright peach taste that goes light on the juniper. An unlike most other gins, this is one spirit that tastes great on its own. At around $50 per bottle, it's pretty pricey, so save this one for special occasions.
More from Culture Cheat Sheet: