Baseball Stadium Food: How to Make Indulgent Fries at Home
Some people go to sporting events for the action, others go for the food. If you fall into the latter camp, we don't blame you. It doesn't get much better than hot dogs, hamburgers, chili fries, and popcorn. Unfortunately, stadium food will cost you a pretty penny, and that's why both sports and food lovers often decide to watch the games from their own home, and kitchen. And luckily, you don't have to sacrifice the good stadium food if you decide to stay in for the night.
You already know how to grill hot dogs and hamburgers, and with these next highlighted recipes, you can make your own indulgent fries, too. Instead of handing over the big bucks for a tray of fries with all the toppings, follow one of these 6 fry formulas that will taste just as good, and can be eaten all from the comfort of your own couch.
1. Garlic Fries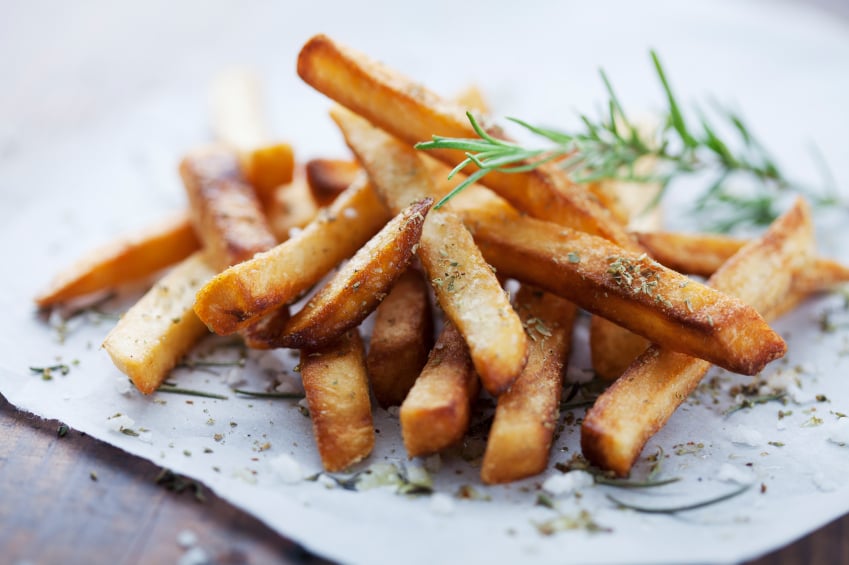 Baseball stadiums on both coasts are known for their iconic garlic fries, and we have a recipe from FWx that will help you make your own at home, regardless of what team you root for. This recipe for garlic fries requires only a handful of ingredients, meaning you can spend more time on the couch, and less time in the kitchen. Coat your homemade french fries with olive oil, garlic, and fresh parsley, and get ready to lick your fingers all night.
Ingredients:
2 to 2½ pounds hand-cut fries
½ cup chopped garlic
½ cup chopped fresh parsley
5 to 6 ounces olive oil
1 tablespoon coarse kosher salt
1 tablespoon coarsely ground pepper
Directions: Fry french fries until golden brown. Drain well of oil or blot on towels.
Combine olive oil, chopped garlic and fresh parsley in a large mixing bowl. Fold in the fries and toss until fries are well-coated. Season with kosher salt and ground pepper.
2. Loaded Cheese Fries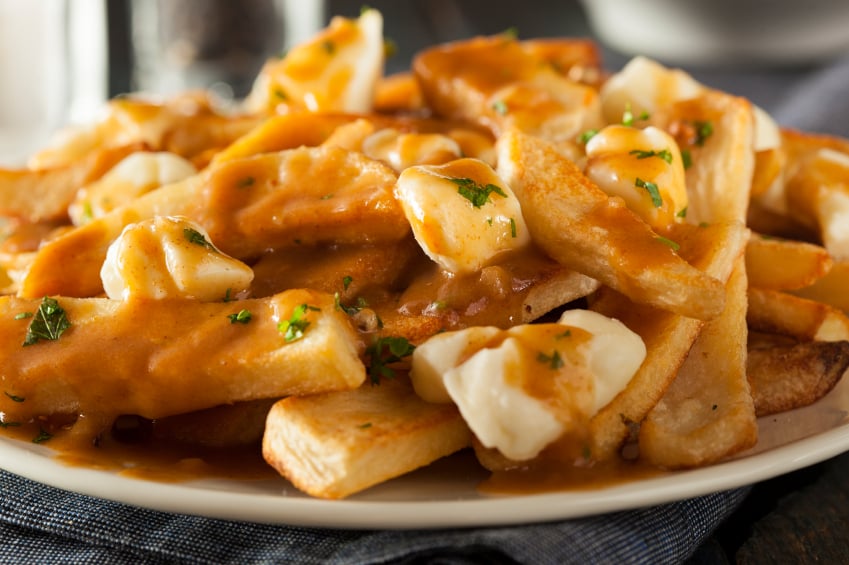 Next up: cheese. Cheese fries are irresistible at sporting events, until you see their price tag. Their calorie count isn't pretty, either. Luckily, these loaded cheese fries from Two Peas and Their Pod outperform stadium fries in both departments — you can make them on the cheap, and for less fat and calories. The recipe yields a plate of both white and sweet potato fries that you can customize however you like. For the sweet potatoes, the recipe developer suggests a topping of gouda, cilantro, onion, and avocado, while for the regular potatoes, you can go with Havarti, bacon, jalapeño, and avocado.
Ingredients:
Fries
2 medium sweet potatoes, washed, peeled, and cut into fries
2 medium russet potatoes, washed and cut into fries
1 tablespoons olive oil
Salt and black pepper, to taste
Sweet potatoes
1 cup (8 ounces) Gouda cheese, shredded
¼ cup chopped cilantro
1 green onion, chopped
½ avocado, diced
White potatoes
1¼ cups Jalapeño Havarti, shredded
3 strips cooked bacon, chopped
1 green onion, chopped
1 jalapeño, sliced
½ avocado, diced
2 tablespoons sour cream
Directions: Preheat oven to 400 degrees Fahrenheit. Place sweet potatoes and potatoes on a large baking sheet. Drizzle with olive oil and toss until fries are well coated. Season with salt and black pepper, to taste. Bake for 20 minutes. Remove from oven and turn the fries over with a spatula. Bake for an additional 20 to 25 minutes or until fries are crisp around the edges and tender on the inside.
Remove from oven and top fries with shredded cheese. Return to hot oven and bake until cheese is melted, about 5 minutes.
Remove from oven and top with desired toppings. Serve immediately.
3. Chili Fries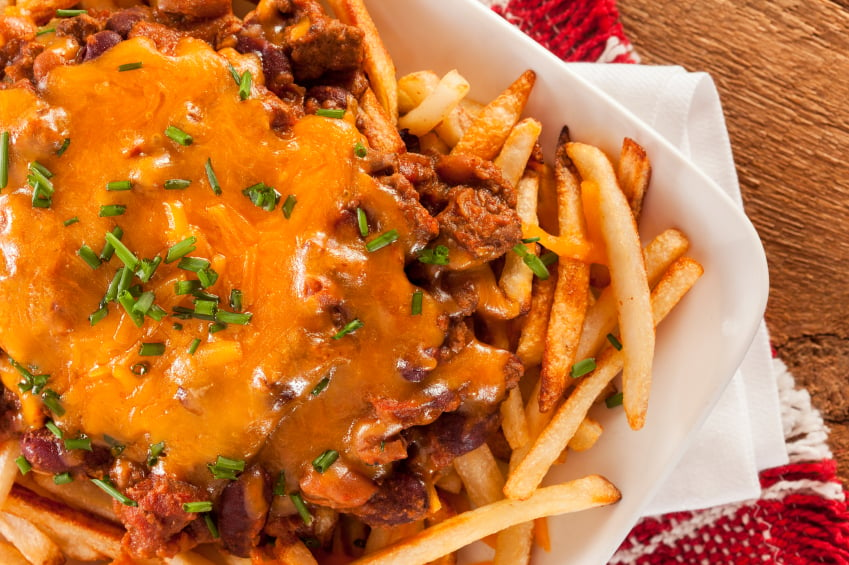 For a substantial snack, there are these chili fries featured on Food Network. Not many meat lovers can resist a plate of chili fries, and it's easy to see why. This recipe makes it easy to serve your fries at home, as you can go the frozen route, and then spend the majority of your kitchen time on the chili. Once the chili is done, serve the hot fries smothered with the good stuff, and don't forget to top them with cheese.
Ingredients:
½ bag french-fried potatoes
1 pound ground beef
1 bottle chili sauce
1 packet chili seasoning
½ cup water
1 teaspoon Worcestershire sauce
1 tablespoon yellow mustard
½ teaspoon onion powder
Shredded Cheddar, optional
Directions: Preheat oven to 450 degrees Fahrenheit.
Lay fries in a single layer on a baking sheet. Bake in preheated oven for 20 to 25 minutes, turning halfway through cooking, until crisp and golden.
In a large pot over medium heat, break up ground beef and brown, stirring constantly to break up all the clumps to fine ground.
Add remaining ingredients through the onion powder. Bring to boil. Lower heat and simmer for 30 minutes. Serve hot fries on a plate smothered with chili and topped with shredded cheese, if using.

4. Crab Fries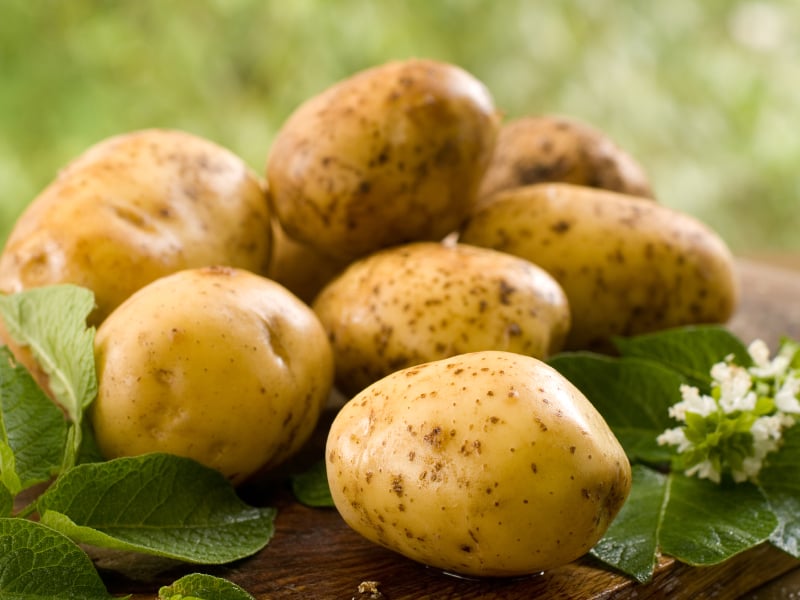 Crab fries are another reason fans on the East Coast flock to a certain ball park, but little do they know they are spending the big bucks for one grocery store seasoning. Two words: Old Bay. Old Bay seasoning may be humble, but it adds serious flavor to fries, and you can see for yourself when you make your own via this recipe from Whitney Bond. Requiring just three ingredients, there's no reason you shouldn't treat yourself to these.
Ingredients:
2 pounds russet potatoes
½ cup Enzo Garlic Olive Oil
2 tablespoons old bay seasoning
Directions: Begin by slicing the potatoes into wedges, then placing in a large bowl and drizzling the olive oil over the potatoes. Toss to coat all of the potatoes with the olive oil, then sprinkle the old bay seasoning on top. Toss well to coat.
Place the potatoes on a baking sheet in a single layer. Bake at 375 degrees Fahrenheit for 30 to 40 minutes.
5. Skillet Cheese Fries with Cheddar, Bacon, Pickled Jalapeños, and Ranch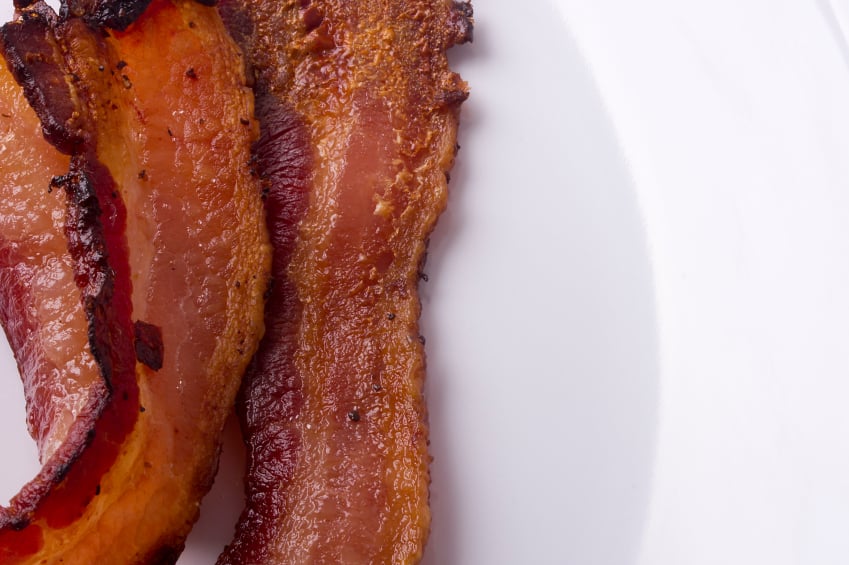 Next up is a recipe for cheese fries from Yest to Yolks that has you perfecting your potatoes in a skillet. Skillet cheese fries are what savory snack dreams are made of, and this is a sophisticated spin on the typical ballpark splurge. Why preheat your oven when you can make your fries in a skillet? Regardless of whether you make these fries for guests or keep them for your own, it's safe to say the skillet of fries will be way gone by the 9th inning.
Ingredients:
3 large Russet potatoes, washed well and sliced into wedges (1-inch thick)
Olive oil
4 strips bacon
2 cups sharp cheddar cheese, shredded
¼ cup pickled jalapeño peppers, chopped
¼ cup scallions, chopped
Ranch dressing, for serving
Directions: Once the potatoes have been washed and cut, rinse very well under cold water to remove the excess starch. Place in a large bowl and cover with very cold water. Allow to sit for 2 hours. Drain the water and rinse off the potatoes. Cover with water again and let sit for another 1 to 2 hours.
Preheat the oven to 450 degrees Fahrenheit and line two large rimmed baking sheets with foil. Remove the potatoes from the water and dry very well with towels. Place on prepared baking sheets. Drizzle the potato wedges with oil and season liberally with salt and pepper. Toss to coat.
Bake for 20 minutes, then turn the potato wedges over, and continue to bake for another 20 minutes. They should be browned and crispy.
Meanwhile, crisp the bacon in a large cast iron skillet. Crumble and reserve a little bit of the bacon grease in the skillet.Once the potatoes are done baking, remove from oven and reduce the oven temperature to 350 degrees Fahrenheit. Place the fries in the skillet and top with the bacon, cheese, scallions, and jalapeños.
Bake for 5 to 10 minutes, or until the cheese is melted and gooey. Serve immediately directly out of the skillet with ranch dressing on the side.
6. Loaded Bacon BBQ Sweet Potato Fries
The last recipe on our list veers into sweet potato fry territory. Back in the old days, baseball stadiums only used to serve the regular fries, but some are now dabbling in sweet as the latter gain in popularity. You can keep with the times and make your sweet potato fries at home via this recipe from Our Best Bites. The good thing about these sweet potato fries that while they are healthier than their white counterparts, they're still decadent thanks to the addition of cheese, bacon, and barbecue sauce. There's a time and place for everything, and when it comes to look-alike stadium food, it's go big or go home.
Ingredients:
1 (20-ounce) bag sweet potato fries, waffle cut or regular
1½ to 2 cups shredded smoked white cheddar
2 to 3 tablespoons diced red onion
⅓ cup cooked, crumbled bacon
2 to 3 tablespoons green onion
Handful of cilantro
2 tablespoons BBQ Sauce
2 tablespoons mayo
Directions: Cook fries according to package directions.
While fries are cooking, mix BBQ sauce and mayo together. Remove fries from oven and cover with cheese, bacon, and red onion. Return to oven until cheese is melted. Sprinkle on green onion and cilantro. Drizzle with sauces and serve immediately.
More from Culture Cheat Sheet: