7 Bed and Breakfasts Every Traveler Will Love
When your sweetie tries to coax you into doing something by saying, "come on, it'll be fun," it usually isn't. This often applies to dining at overpriced, obscure restaurants and enrolling in a couples class. Every so often, though, it's something sightly more horrifying in the shape of a weekend at a bed and breakfast. Spending a boatload of cash to drive way out to the country, eat stale muffins with some strangers in the morning, and ride rickety bikes in the afternoon just isn't all that appealing. It doesn't have to be that way, though. Many have obviously gotten the hint and started catering to specific personalities and pastimes. Whether you're interested in good food or a secluded escape, there's a B&B for you.
If you think you'd rather stay in a hotel, consider some of the advantages. Having the first meal of the day taken care of can be a huge time saver and prevent you from standing in a crowded coffee shop line for 30 minutes. The innkeepers are a great resource, as well. They can offer you much better tips on the area, restaurants, and places to visit than any concierge. Ready to give it a shot? Try one of these seven picks for your next retreat.
1. For the sophisticated traveler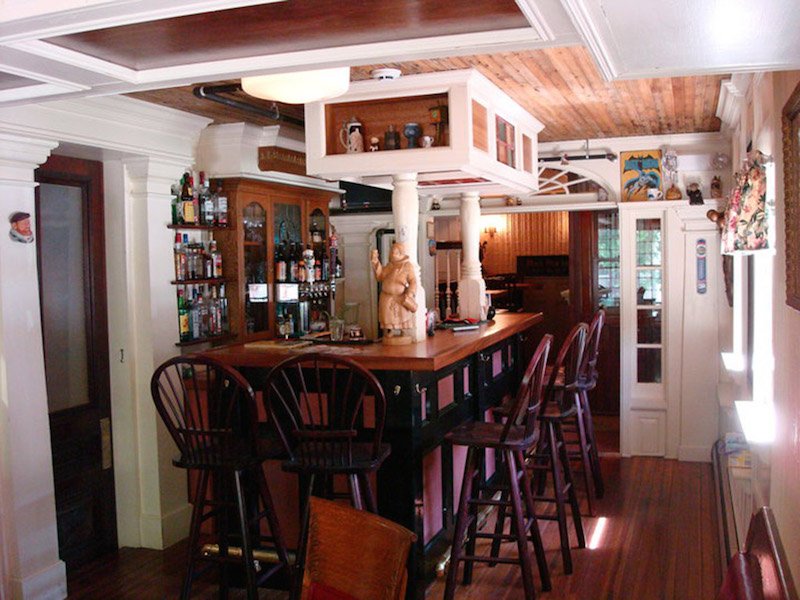 Sitting down to basic eggs and cereal on vacation just doesn't cut it for some people, and neither does the informal approach to dining at a bed and breakfast. For a serious step up in terms of service, look no further than the Black Friar Inn, located in Bar Harbor, Maine. Here the included breakfast takes place at the onsite restaurant, giving you a wider range of meal choices. It's also open to the public, so you aren't limited to conversing with your fellow guests.
The rooms themselves have nice touches like fireplaces, woodwork details, and stained-glass windows. In the evenings, head to the bar for happy hour every day from 4 p.m. to 6 p.m. Head to one of the nearby golf courses when it's warm outside, or rent a pair of cross country skis and head to Acadia National Park during the winter months.
2. For those looking for a little adventure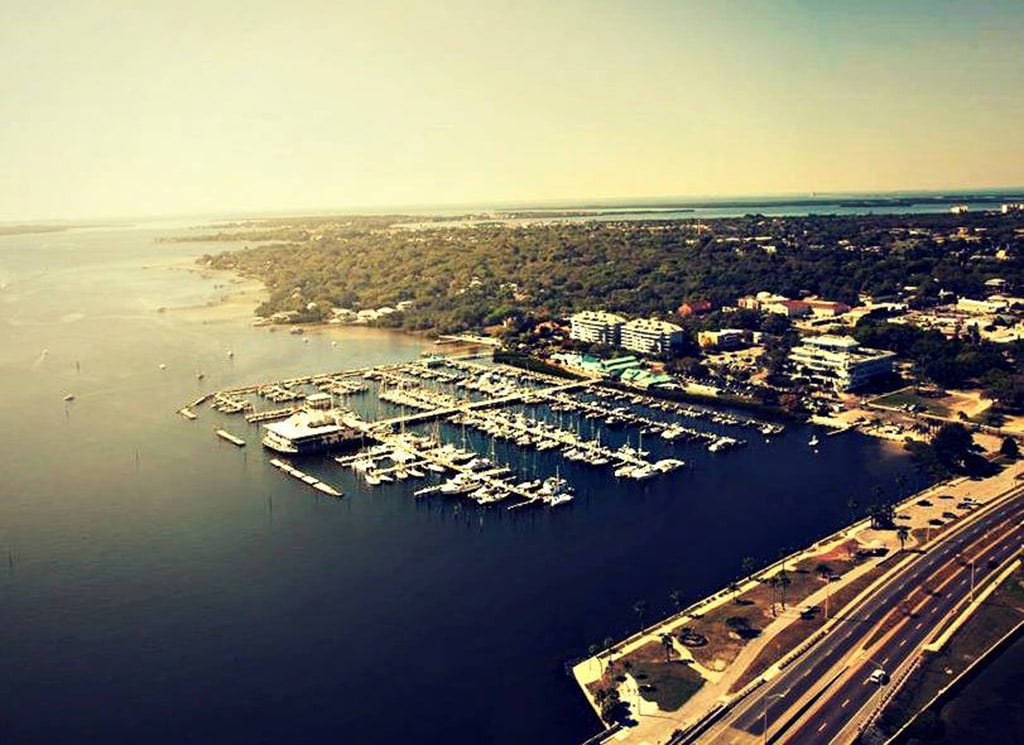 Cruises definitely aren't for everyone, especially those who prefer the individualized approach of a bed and breakfast, but the appeal of setting sail is hard to ignore. Enjoy the adventurous spirit without enduring a huge crowd and gross buffets by staying aboard Dream Lover off the coast of Bradenton Beach, Fla. This boat and breakfast features just a few cabins, so you're stay is nearly guaranteed to be peaceful. Breakfast includes choices like freshly baked quiche and warm croissants, but go for the banana and rum pancakes.
This stay is ideal for those who love the water, as you're surrounded with opportunities to jet ski, fish, and swim. It's also a great option for dog lovers as innkeepers Kay and Jonathon have their pooch on deck. Keep in mind, it's a small operation that depends on people keeping reservations. Call at least seven days in advance if you need to cancel.
3. For those looking to really get away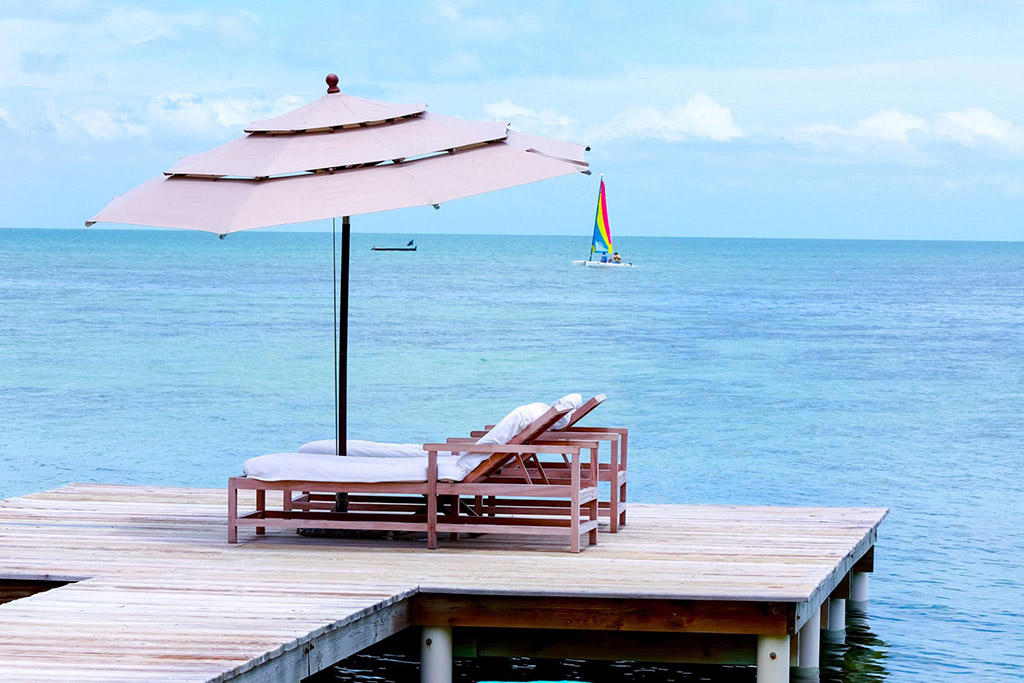 For some people, escape is what vacation is all about. Yes, many bed and breakfasts are located in areas that are off the beaten path, but they're hardly isolated. When you head to Cayo Espanto, a tiny private island located off the coast of Belize, you'll have all the privacy you want. It might not exactly be a bed and breakfast, but the hands-off approach to accommodations and relative seclusion give it a similar feel. You'll even have your own personal houseman to bring you everything you could possibly want, including gourmet creations from the chef.
Such luxury doesn't come cheap, though. Rates start near $1,500 a night and go up depending on the season and time of week. It might not become a go-to spot anytime soon, but it's definitely worth a splurge.
4. For the food lover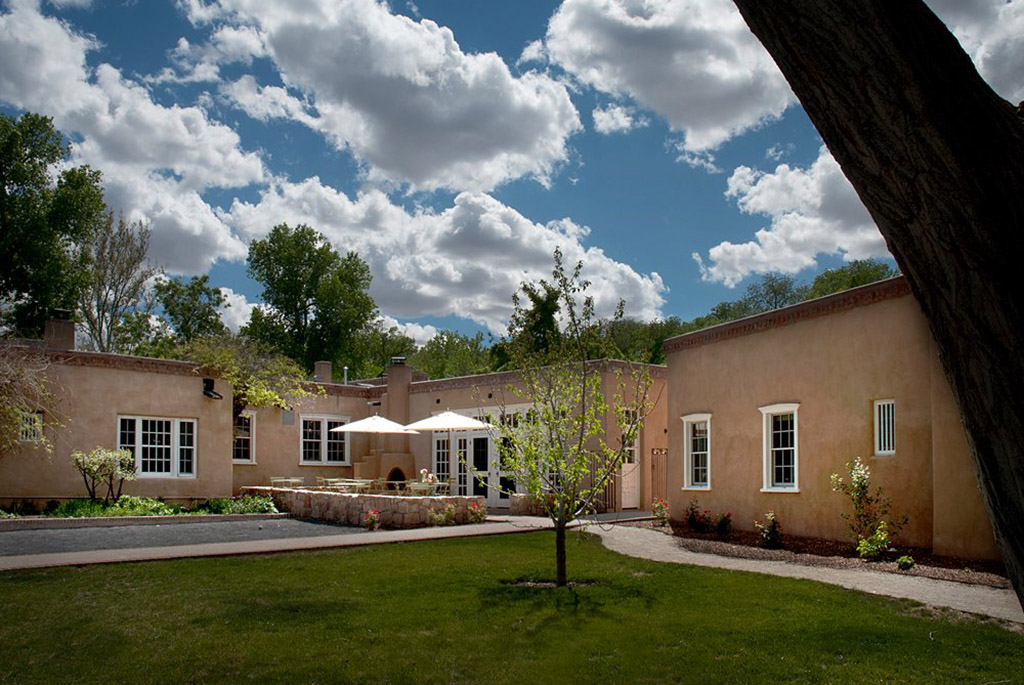 If you find yourself daydreaming about lunch at breakfast and pondering dinner during lunch, you need a bed and breakfast where the food is top notch. You'll find plenty of good options all over the country, but Los Poblanos Historic Inn & Organic Farm in Albuquerque, N.M. goes way beyond ordinary. This inn, which was designed in 1932, sits alongside a fantastic farm that supplies ingredients for the gourmet menus. Typical breakfast choices include Danish pancakes with housemade preserves, chilaquiles, and pork braised in red chiles with eggs.
It's not just the morning meal they take seriously here, either. A full team of chefs and pastry chefs craft exquisite meals in the evening as well. Executive chef Jonathan Perno has trained under some of the biggest names in the industry, including Wolfgang Puck, so you're in good hands.
Go during February to enjoy the Italian Film & Culture Festival, or spend some time in the great outdoors by going for a hike or bike ride. You can also get a great view of the scenery aboard the Sandia Peak Tramway.
5. For the skiing enthusiast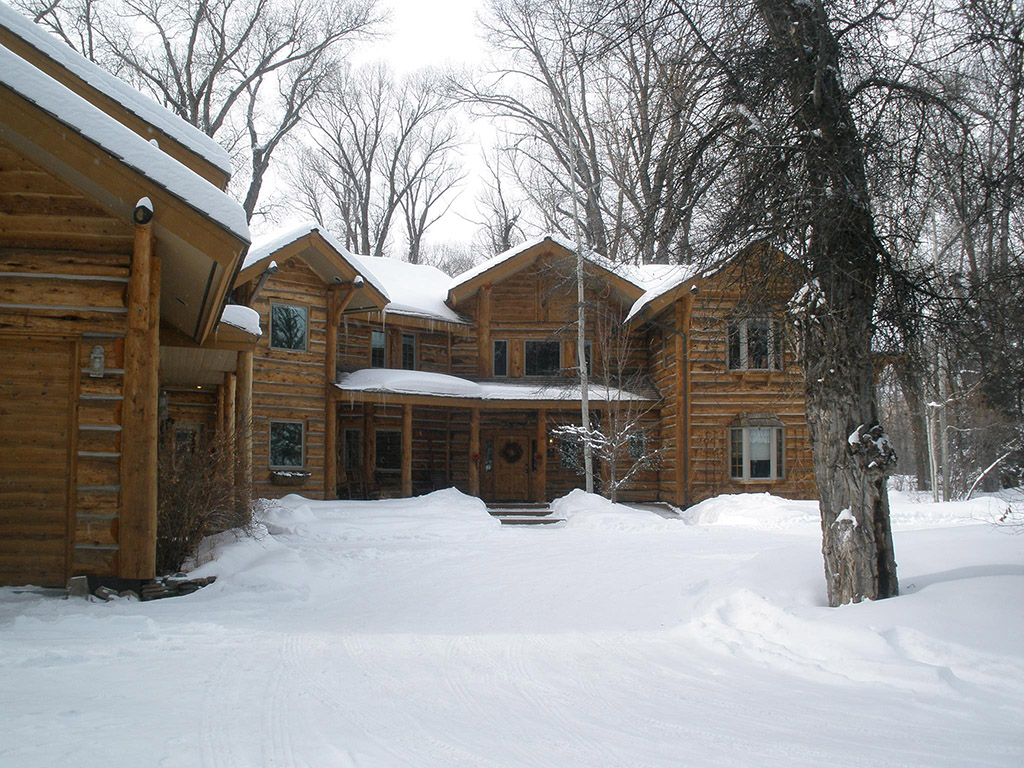 Colorado isn't the only place to hit the slopes stateside. Jackson Hole, Wyo., gets plenty of the white fluffy stuff with a common accumulation of about 10 feet in the mountains. It also boasts some of the greatest backcountry skiing in the nation, if not the world. The crowded ski resorts are sort of a bummer though, so a bed and breakfast is a great choice. The Bentwood Inn is just five miles away from the Teton Village ski area and plenty of other attractions that inkeepers Bob and Virginia Schrader are happy to recommend. Essentially a massive log cabin, it has a warm feel perfect for a winter getaway.
As for breakfast, you'll be treated to different delicacies from the chef each morning. Favorites include gravlax and artichoke dip. The inn also provides hors d'oeuvres every evening. And good news for families, this B&B is happy to accommodate children.
6. For the city slicker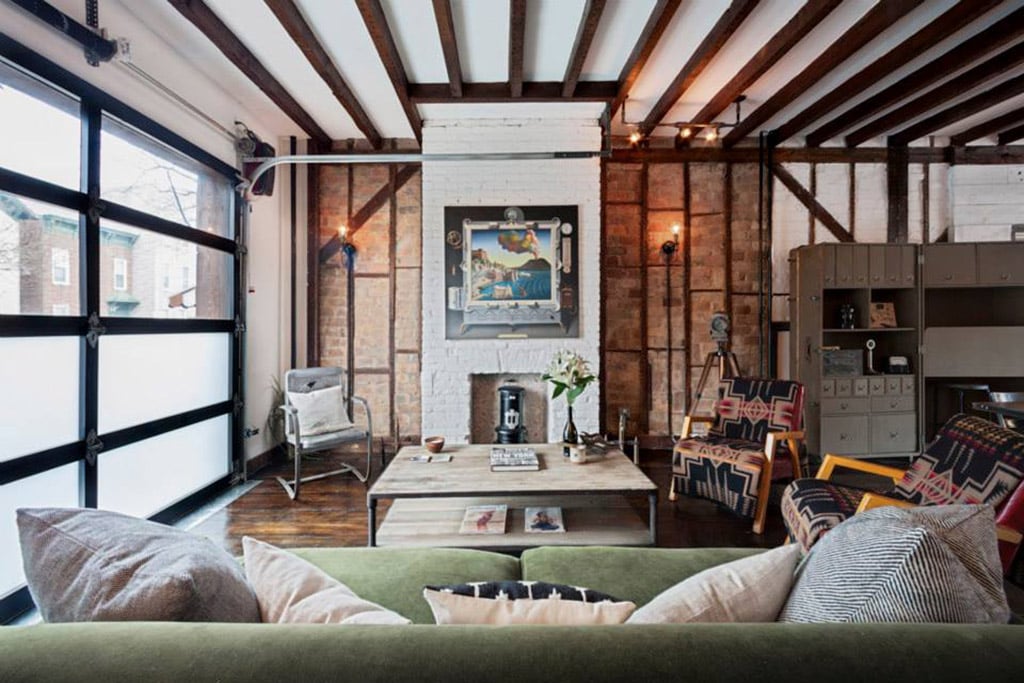 Though escaping to a small town sounds ideal for some people, others can't stand the thought of being so far away from the action. You can get in on all the fun of New York City while still enjoying a relaxing stay at Urban Cowboy, a Brooklyn (and Nashville) bed and breakfast operated by former hockey player Lyon Porter. The location is everything for this stay. You can enjoy some of the great restaurants in Williamsburg and grab a few beers at the Brooklyn Brewery, or take a short subway ride into Manhattan.
7. For the nerd at heart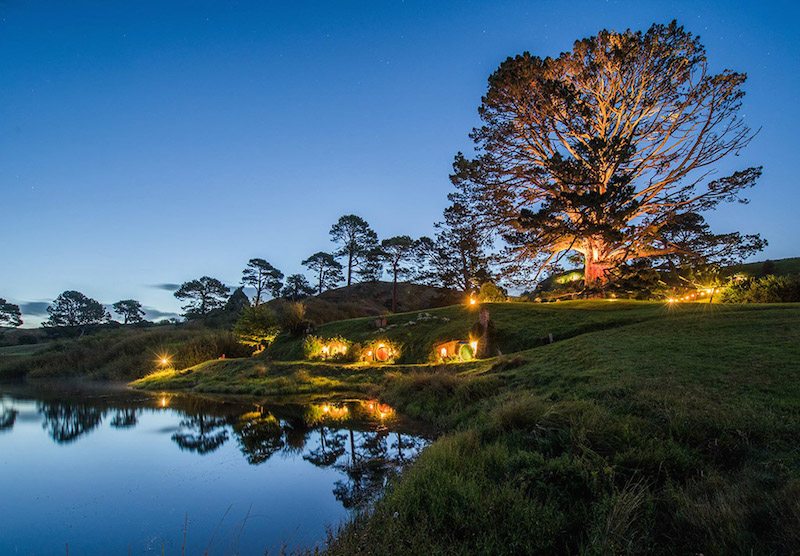 Most people think of Australia for vacation with little, if any, thought given to nearby New Zealand. For anyone who's a fan of Lord of The Rings, though, Matamata is a must-visit. You can even tour the Hobbiton Movie Set. It's also a great place for those who love the outdoors, particularly for hiking and golfing. As far as lodging, go for Chestnut Lane Cottage. Though the inn's website is rather sparse, it's received all five-star reviews on TripAdvisor.
More from Culture Cheat Sheet: