Beer Experts Tell Us 6 Ways to Find Your New Favorite Beer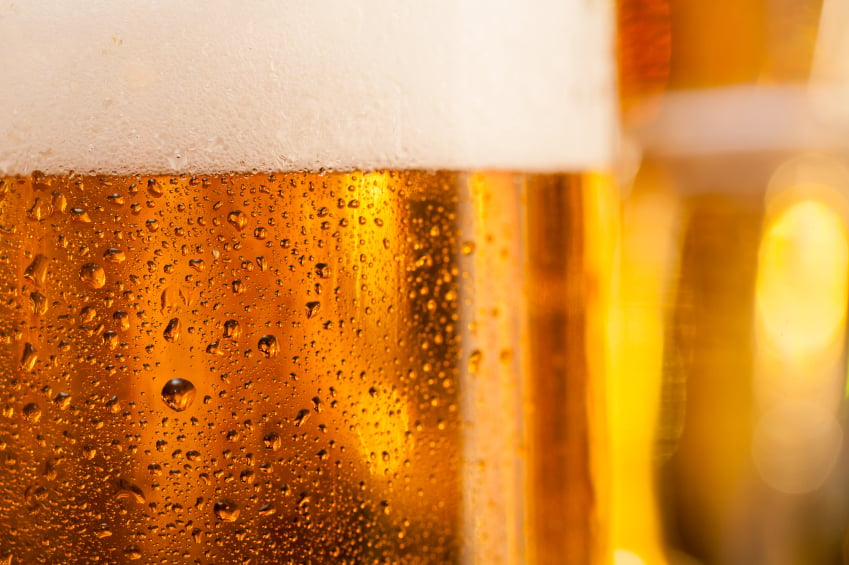 When your full-time hobby is trying new brews, it's hard to get into a beer rut. That's the case for Bob and Ellie Tupper, the "original beer geeks" of Washington, D.C. who keep a database of the more than 28,000 beers they've tried over the years in the United States and abroad. "If we find a beer we haven't tried, we stop and we taste it," Bob Tupper told The Cheat Sheet. The Tuppers have even written a book about the best places in Europe to drink a beer, based on their own experiences. 
But in many cases, it might be easier to stick with your tried and true brew when you're looking to unwind with a cold one. Still, the growth of the beer market in the past five years or so means there's never been a better time to get a little more adventurous when it comes to your beer selections.
If you feel stuck ordering the same beer every time you go out, or are picking up the same six-pack every week, it's time for a change. Basically, this is a free license to grab a friend and go try a bunch of different beers to figure out which ones you'll add to your go-to list of favorites. Plus, with the growth of the craft beer industry, it can't hurt to know a thing or two. "I'm just astounded at the tremendous rise of craft beer in restaurants that would have just had Budweiser and Pabst on tap five years ago,"  Tupper said. "It's worth making the effort to learn a little bit about beer so you don't sound stupid."
With that, feel free to go out and experiment to find your new favorite beer. For history's sake, of course. If you're not sure where to start, try these tips from Tupper and other beer experts who shared their advice with The Cheat Sheet.
1. Drink up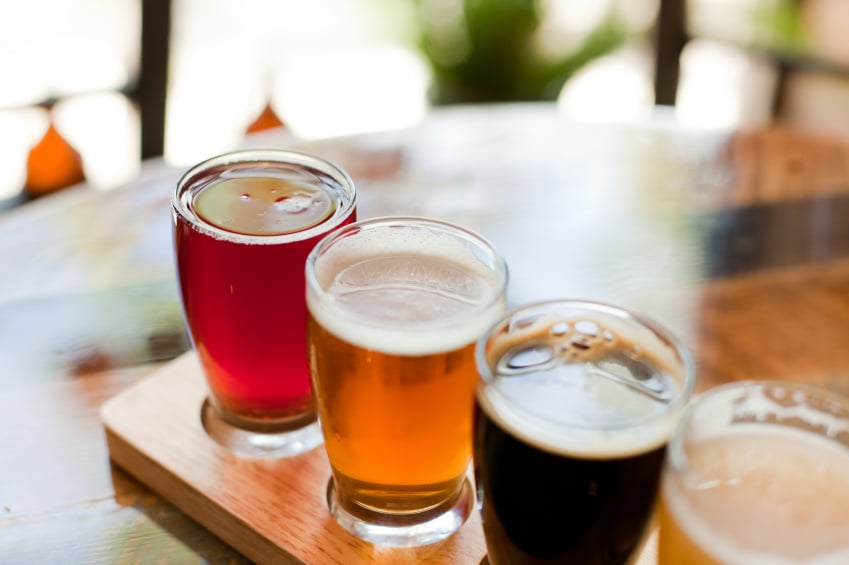 "Really, the only way to learn is to try beers and to figure out what you like," advises Mike Smith, a professional brewer and co-author of The Comic Book Story of Beer. Maybe you got lucky with the first craft brew you tried, and haven't switched since. Or perhaps you're growing tired of the big-label brand you started drinking just because it's what your dad had every day after work. Either way, don't be afraid to step out of your comfort zone to figure out what else is available. 
"I've met very few [beers] that I don't like," Smith said. "There's such a wide spectrum of beers that there's something for everyone." In addition, just because everyone else seems to know what a double IPA is and you're still trying to figure out the difference between hops and malt doesn't mean that you should give up. The beer list might rival the wine selection at some restaurants these days, but beer is still the drink of the people. "You shouldn't have to feel intimidated by beer," Smith added. "It's just beer. It's meant for enjoyment, it's meant for relaxing. It's not meant to be stress-inducing." 
A few practical tips: If you're really serious about getting out of your comfort zone, consider tasting a few beers blindfolded, Tupper said. That way you won't have any preconceived notions about liking them, even if they're much darker (or lighter) than you normally choose. If you already have a few in mind that you'd like to try, find out the bitterness units of each one and drink them from least to most bitter (lowest to highest IBUs). You should be able to find the IBUs for almost any beer on websites like Beer Advocate, or you can bug your bartender if you've already decided to tip well. This can be even more important than the traditional wisdom of lining them up from light to dark, Tupper said. "If you start with a really hoppy, bitter beer, you won't taste anything else for the rest of the night," he explained. 
2. Visit your local brewery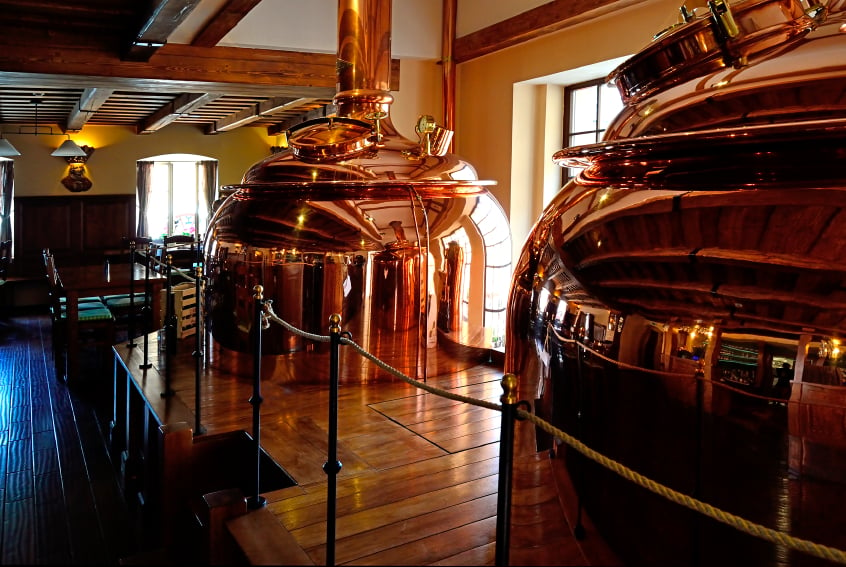 According to the Brewers Association, there were 4,269 breweries operating in the United States at the end of 2015 – a number that continues to grow by leaps and bounds each year. Some regions obviously have more options than others, but in most cases you'll be able to find a few local breweries in your area. "Virtually anyone in the U.S. lives within reach of a local brewery," Tupper said. "Most of the breweries are good; a lot of them are terrific."
And according to all of the experts we spoke with, there's not a better place to go if you're trying to find a new favorite beer. "I think the local breweries are really geared toward educating people who come in," said Alan Newman, founder of Magic Hat and Traveler Beer Company, among other beer-related ventures. In the breweries Newman is involved with, the staff is trained in helping customers learn about what they're tasting. The breweries also sell flights of beer, which are 3- to 4-ounce samples of several types of beer to help visitors learn which selections they might like the best. "We're happy to walk the customers through it," Newman said. 
Find a brewery that offers at least six to eight different varieties on tap, Newman suggests. If you're completely new to the beer scene, don't be afraid to ask the bartender about the styles you're tasting and any other questions you have. But if that's your plan, visit the brewery during off-peak times during the week. "If you want attention, I would stay away from Friday and Saturday nights," Newman said. He suggests visiting right when the brewery opens for the day, normally around 4 or 5 p.m. during the week or around noon on weekends. Then, you'll be able to ask questions without the bartender also juggling numerous other tabs. 
3. Find the beer geeks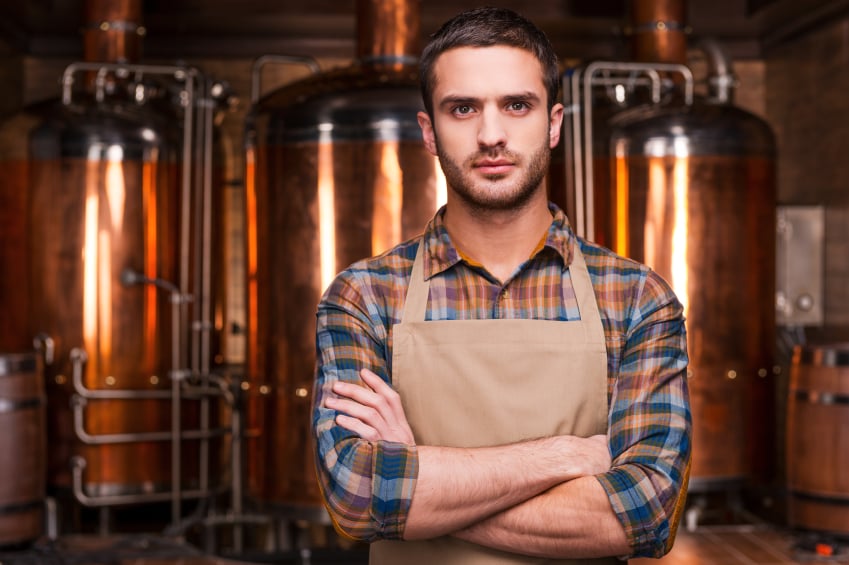 Hitting up your local bartender or brewmaster and asking their advice is a great place to start if you're hoping to explore the world of beer a bit. But there are plenty of other people to ask, too. Many servers in restaurants are becoming cicerone-trained, Smith said, meaning they're well-versed in beer pairings and which brews you might enjoy.
Tupper also suggests finding out who makes the beer-buying decisions for the local beverage store known for its beer selection. Get to know the regulars at your favorite brewpub. Chances are, they'll be able to point you in some other interesting directions, and you'll be able to learn from people who truly enjoy the beverage. Of course, all of these conversations become much easier if you actually get to know these people – not just treat them like walking beer encyclopedias. Buy a round or two, and see what they have to teach you.
4. Don't be skeptical of brewpub chains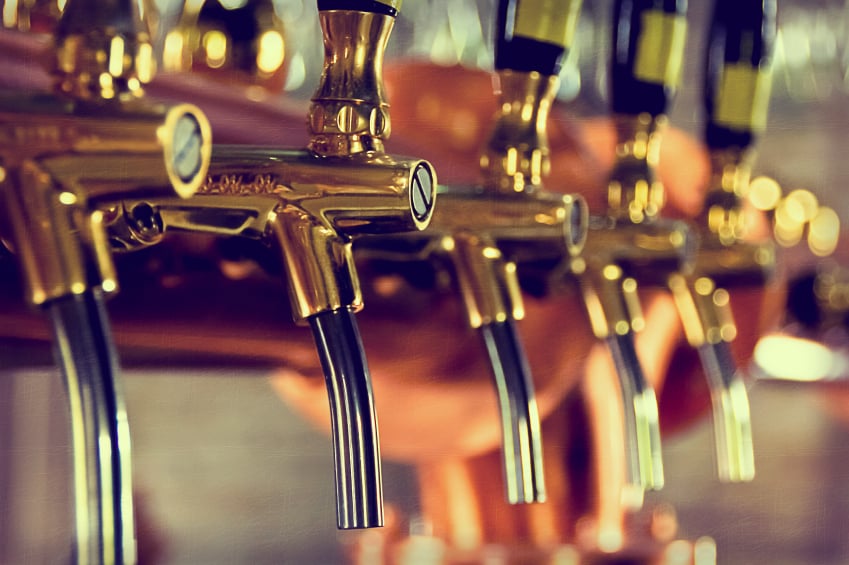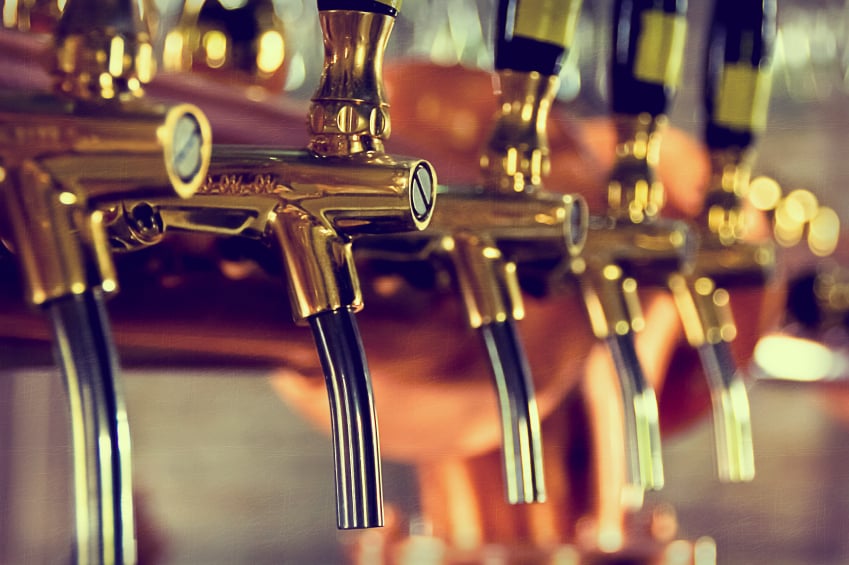 If you're trying to be original and want to find a favorite beer that's off the beaten path, you might be hesitant to step foot in some of the really big brewpub chains that continue to pop up around the country. But avoiding them would be a mistake, the experts said.
Depending on the company, you'll find different varieties at different brewpubs, even if they're owned by the same company, Tupper said, adding that one of his favorites is Gordon Biersch. "They usually know what they're doing, and they rarely make significant mistakes," Tupper said of large brewers with multiple locations. Plus, most of them will deliberately brew entry-level beers that anyone will enjoy, even if you're new to the craft beer scene. 
Another note about craft breweries in general: Just because they made their name with an IPA doesn't mean that's the first one you have to try. "IPAs are great, but they're not necessarily the best beer to jump in for new drinker," Smith said. That's because IPAs are hoppier than many styles of beer, and hops are responsible for the bitterness factor. If you start off by only drinking IPAs, "It gives false impression that all craft beer is bracingly bitter – like, dissolves the enamel off your teeth bitter," he said.
Both Smith and Tupper enjoy pilsners – but don't worry, craft pilsners will taste different (arguably better) than the big-label cans your dad drinks. "It's all about balance, so it's malty without being cloying, hoppy without being bitter," Smith said of a quality pilsner. If you're in the market for a new style, many craft brewers are trying their hand at their own version. 
5. Choose a drinking buddy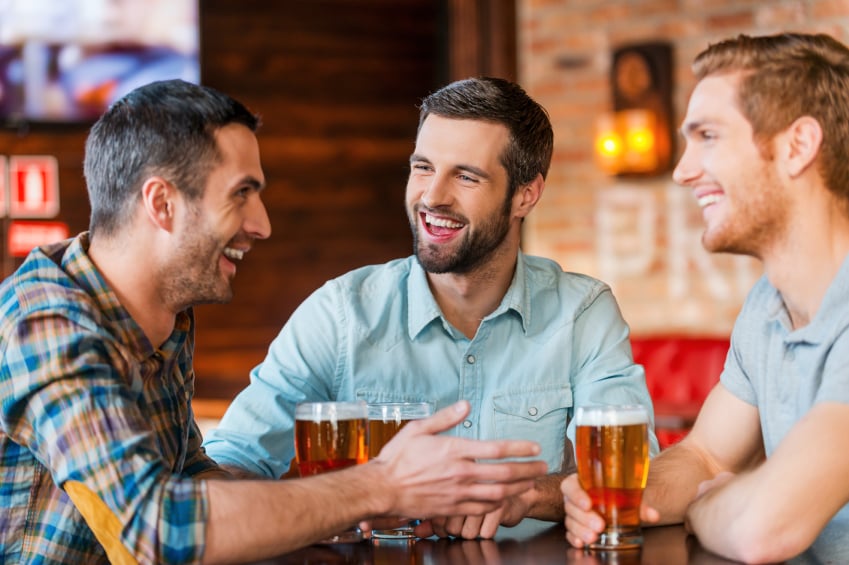 All of this exploration is fine solo, but it's that much better when you do it with other people. "The premise of our book is where you drink a beer is more important than the beer you drink," Tupper said. "Who you drink the beer with is probably more important than where."
For practicality's sake, grabbing a significant other or a friend to join you in your exploration is a great move. Not only are you more likely to enjoy the experience of talking about what you're tasting, but you'll also have the option to purchase more selections and split them, comparing notes while you're at it.
6. Research on your own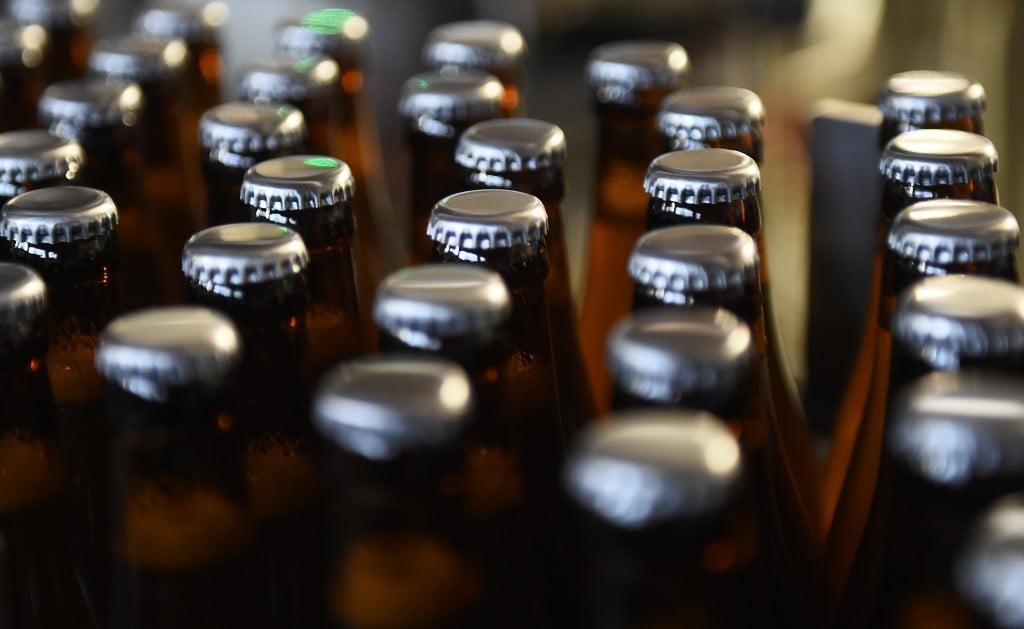 Aren't you glad we left the book learning until last? If you're casually looking around for a new favorite brew, feel free to take the advice of bartenders and friends. But if you're looking to make beer a hobby to any degree, it might be a good idea to invest in a little bit of research. At the bare minimum, it'll be a good idea to know the different styles of beer that exist, and which ones you tend to prefer.
There are plenty of good resources out there, but beer writer Michael Jackson's list of titles are still revered as the classics, even though he died in 2007. The books are a bit dated as a result, but both Smith and Tupper referenced his work as influencing their own beer exploration. When he first got started in the world of beer, Smith would pick up a couple single bottles of various styles of beer from his local shop on his way home, then read the corresponding sections in Jackson's Beer Companion before trying them for himself. Tupper suggests starting with The New World Guide to Beer. "The World Guide conveys Michael's passion that inspired quite literally thousands of people (including Ellie and me) to make learning about beer a central part of their lives," Tupper wrote in an email.
In addition, compare styles to see what you like most. In the case of Traveler beer, the Grapefruit Shandy and the IPA Shandy start with the same base. But with the IPA, it's hopped up to change the flavor profile. "You can get a good idea of what hops do to a beer if you compare them," Newman said. 
Whatever your method, you've got plenty of opportunities to discover a new favorite beer – or give the beverage another chance. There's never been a better time to find your perfect pint.
Follow Nikelle on Twitter and Facebook
More from Culture Cheat Sheet: