3 Best (and 4 Worst) Airlines to Get Healthy Food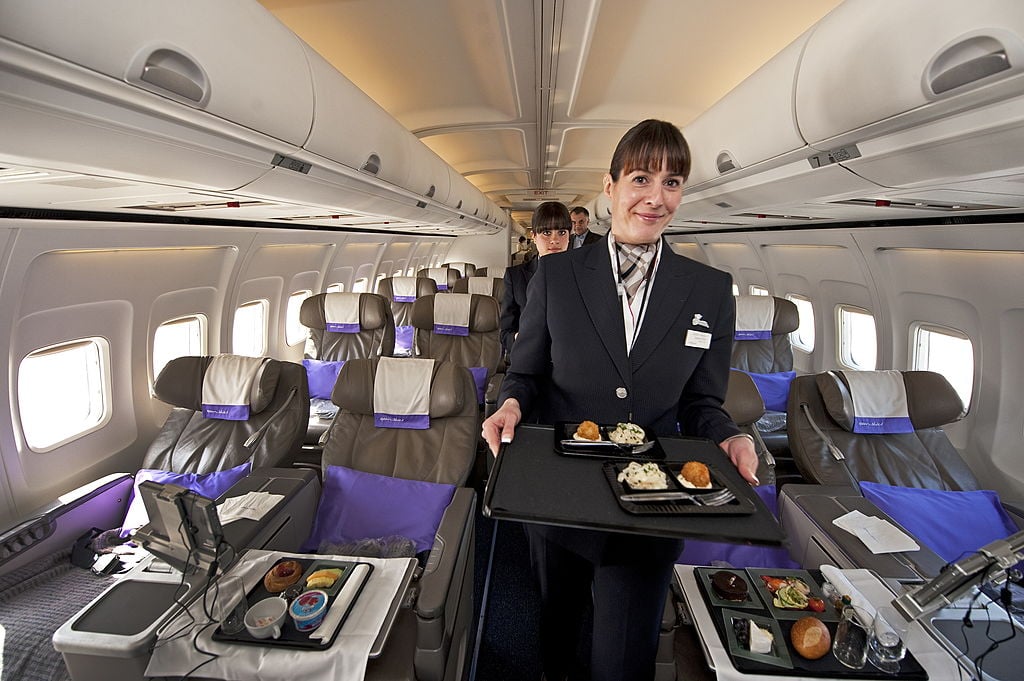 Back in the golden age of air travel, the food served on planes may have been halfway decent, but these days in-flight meals are more likely to be the butt of jokes. Not only have carriers cut back on complimentary food offerings for most passengers (economy-class travelers are lucky if they get a free snack), but the airplane cabin environment means even well-prepared food just won't taste as good at 30,000 feet as it would on the ground.
To make matters worse, the food you can get on a plane often isn't that healthy. For the past several years, Charles Platkin, a lecturer at the Hunter College School of Urban Public Health and the man behind Diet Detective, has rated major U.S. airlines on the healthiness of their domestic in-flight meal options for economy passengers. What he's found is pretty bleak.
While a handful of airlines do a decent job of offering good-for-you snacks and other healthy food, Platkin's research revealed others seem wholly indifferent to the nutritional content of their on-board dining options. In addition, many airlines don't share nutritional information online or on in-flight menus, which can make it hard for passengers to make smart choices. (When nutritional information from the airline wasn't available and the airline wouldn't provide it, Platkin and his team estimated.)
Platkin writes most airlines have been "very slow to catch on to the food awareness that is going on around the country and around the world. I'd think it would be good business for them to provide better, healthier and more conscientious food." Meanwhile, limited options and a lack of information forces people who want to eat healthy food while in the air to pack their own snacks or buy something in the airport, many of which are doing a better job of offering healthier dining options.
But what about those times when you forget to bring your own food? You're going to have better luck getting healthy eats on some airlines than others. Here are the three airlines offering the healthiest in-flight dining options, according to Diet Detective, along with the three that have the worst snacks and meals.
Virgin America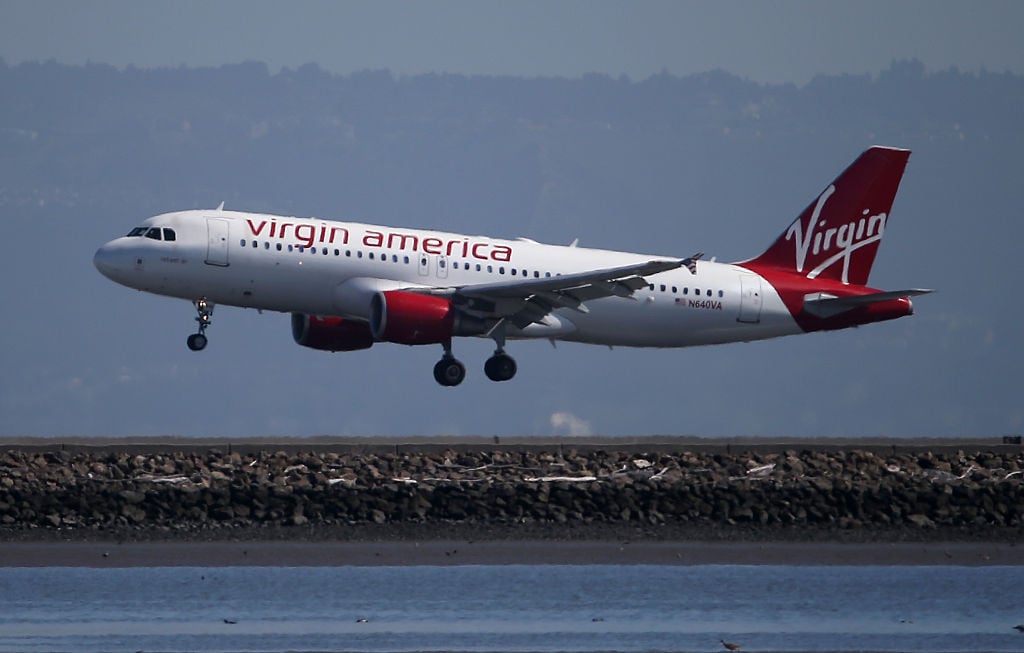 Virgin America earned 4¼ out of 5 stars for its healthy food offerings, the best out of all airlines surveyed. The carrier earned the top spot last year as well. "Virgin America is still doing a very good job of creating interesting, thoughtful food in all categories except for individual snacks," Platkin writes.
He suggests hungry fliers avoid the snacks in favor of meals like the ginger chicken soba noodles, which has only 328 calories and lots of protein, or the Provencal tuna sandwich, which has high-protein fish and low-fat mayo. For breakfast, choose Udi's granola with yogurt and fruit. The tried-and-true PB&J sandwich is best for kids.
Delta Air Lines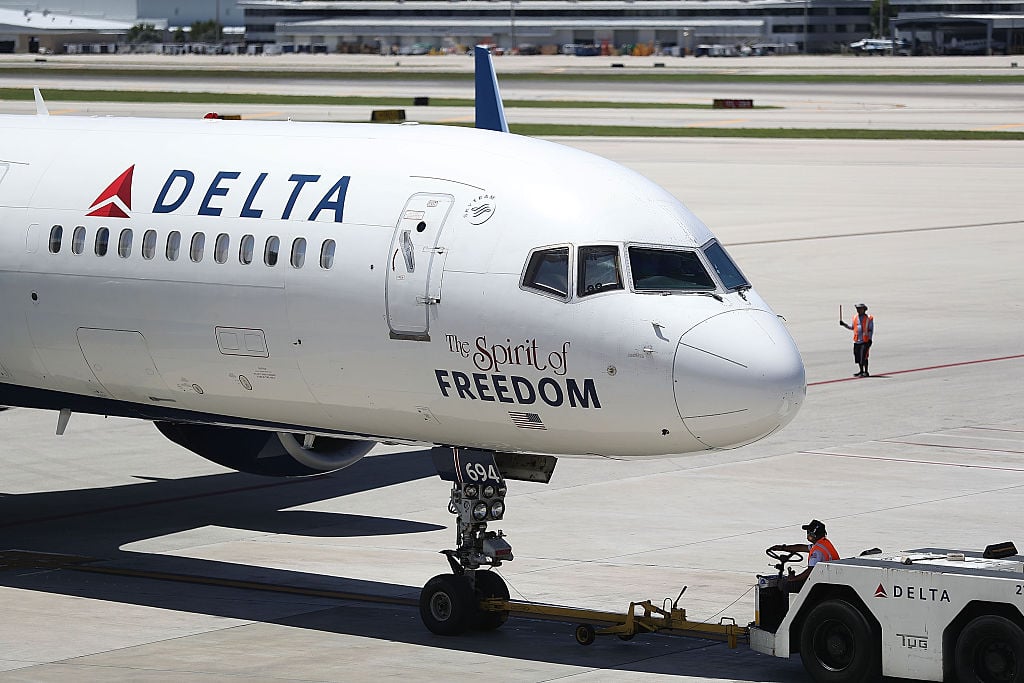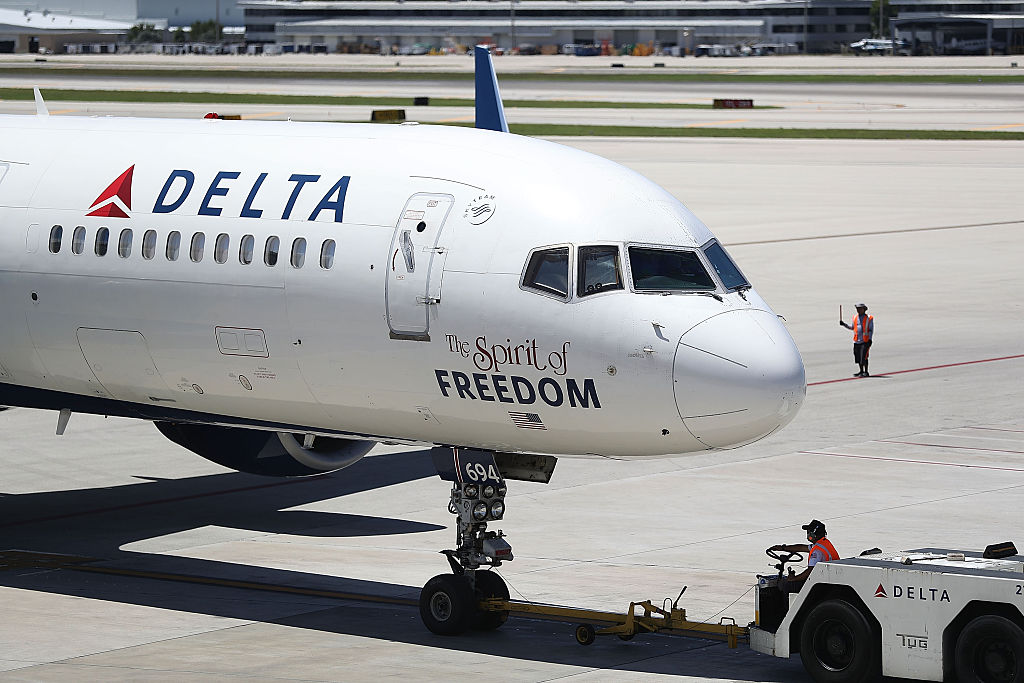 Delta's food offerings improved the most between 2015 and 2016, according to Platkin, earning it 4 out of 5 stars. (Last year, it tied for second place with JetBlue.) The carrier continues to work with Luvo, a food company committed to healthy eating, to provide in-flight meals. This summer, it launched new menus that make it easier for people to identity items that are non-GMO, vegan, gluten-free, or meet other dietary restrictions.
Your meal options will depend on where and when you fly, but good choices include the sesame grilled chicken wrap, Mediterranean veggie wrap, and the tapas snack box, which is GMO-free. Skip high-calorie options like the burger and the mesquite-smoked turkey option. If you're offered a free snack, choose the peanuts rather than the pretzels, Platkin said.
Air Canada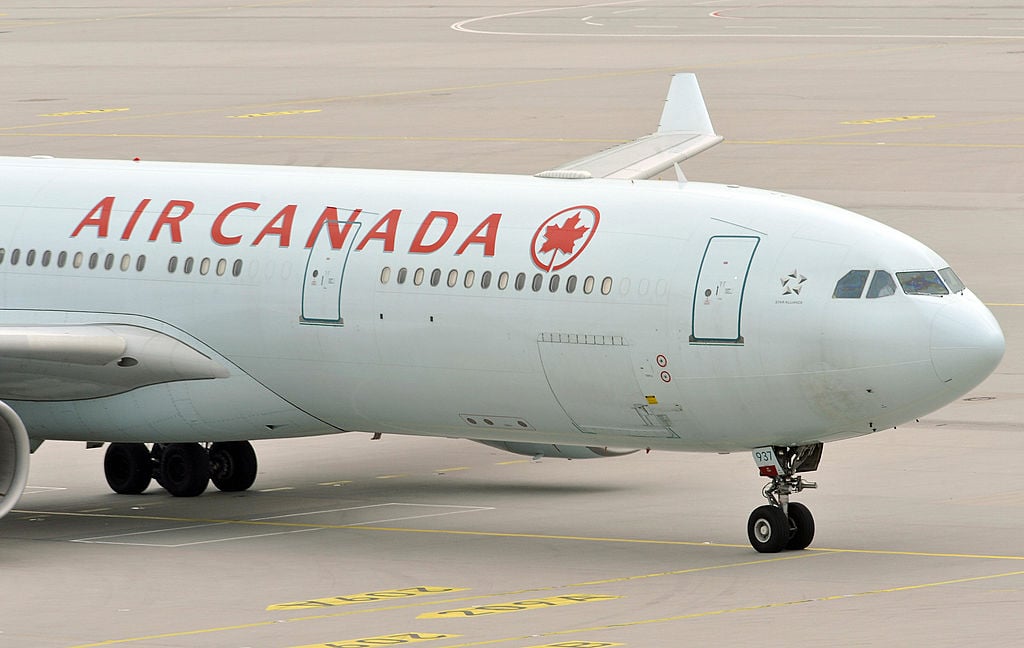 With a score of 4 stars, Air Canada knocked Jet Blue off the top-three list this year in part because the latter airline has fallen behind its competitors in terms of healthy food options. The calorie counts on Air Canada's snacks and meals are low, and like Delta, it's partnered with LUVO on some of its menu offerings. But when it comes to individual snacks, "there are nearly no healthy choices," according to Platkin.
If you're flying Air Canada in the morning, consider the Greek yogurt with blueberry and pomegranate for breakfast; it has a scant 150 calories and 12 grams of protein. Chicken soup is a good bet for lunch, but its high sodium content could be a problem for some diners. The orange mango chicken, California roll, and roasted vegetable sandwich are other healthier options.
Now, the worst airlines for healthy food.
Hawaiian Airlines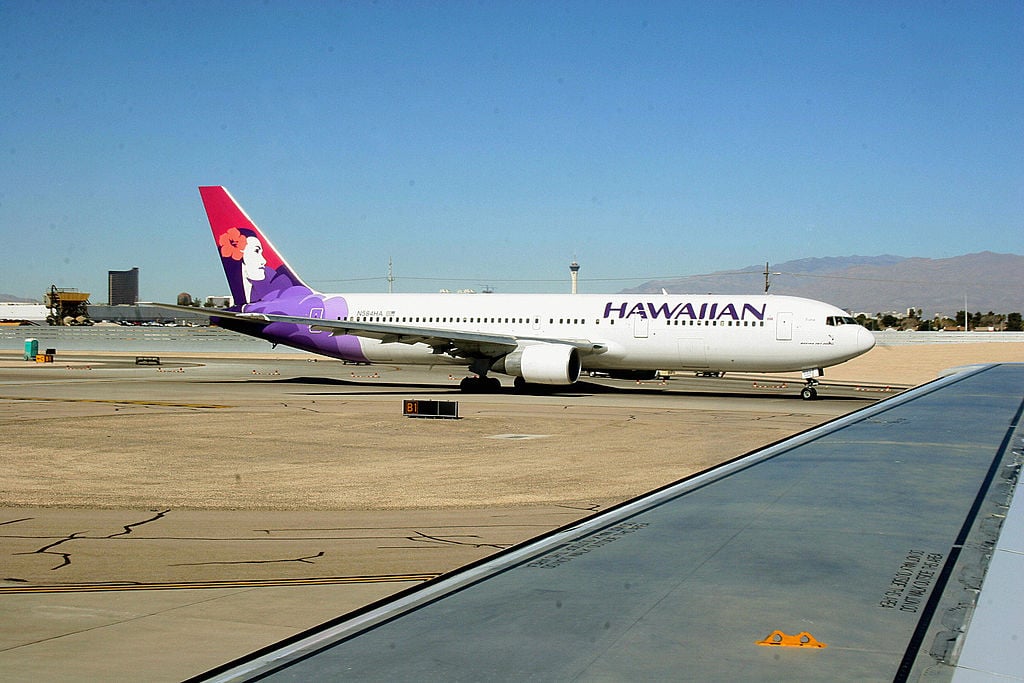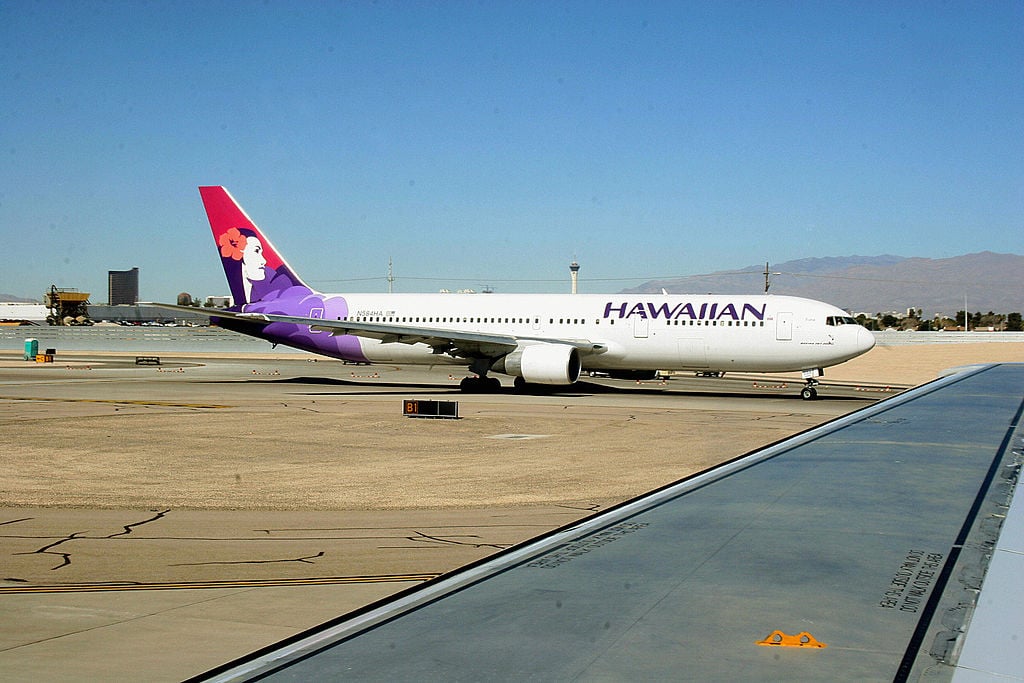 The good news for travelers on Hawaiian is that everyone receives free in-flight meals. Unfortunately, the food isn't particularly healthy. Overall, it earned 1¾ out of 5 stars for its food, putting it in third-to-last place on the The Diet Detective survey. "This could be a real disappointment if you are on a long flight and have not planned in advance," Platkin notes. "Plus, when free food is put down in front of you, you have a tendency to eat it. All of it. That could be a lot of unhealthy food." (The airline did not provide nutritional information to The Diet Detective.)
The hummus with pita chips is the healthiest snack option, or consider sharing something from the gluten-free box, though you'll have to pay for those. If you're eating a free in-flight mail on your way to Honolulu, Platkin suggests avoiding the breads, treats, and dressings. A breakfast sandwich with egg, cheese, and zucchini, plus sides, contains an estimated 821 calories, for example. Eating before you go or bringing your own food is the best option.
Allegiant Air
Discount carrier Allegiant Air tied with Hawaiian Airlines this year. The menu is limited on the airline and consists almost entirely of prepackaged snacks, leaving diners searching for a healthy option mostly out of luck.
A snack like the nut medley is your best bet, according to Platkin, but only if you share it with your traveling companion. As far as the snack packs, opt for the hummus, which has 210 calories, over the 550-calorie deli snack pack or the 320-calorie kids snack pack.
Spirit Airlines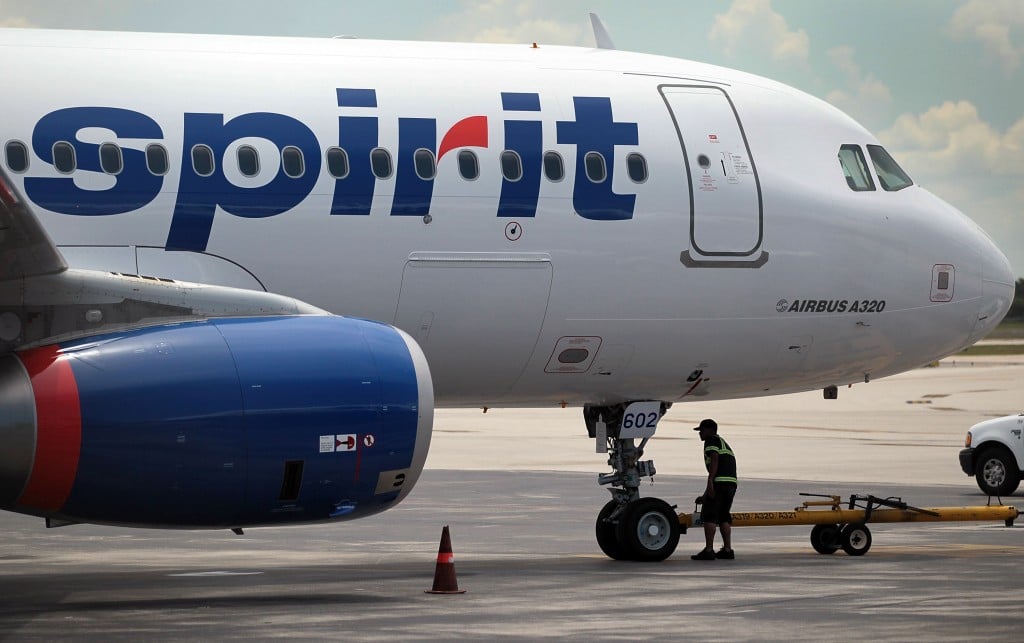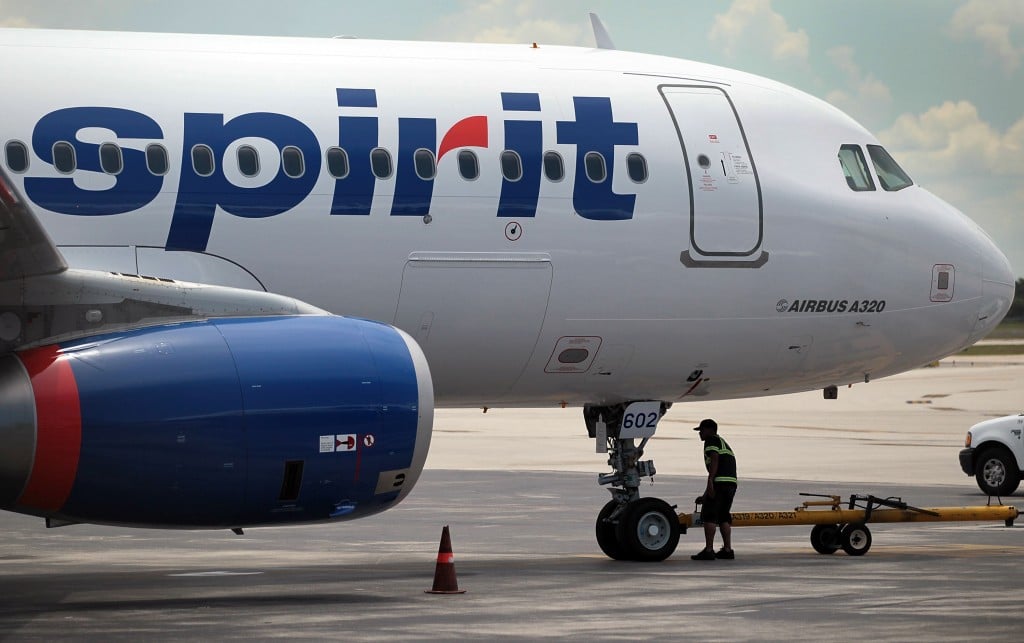 If you're a passenger on no-frills Spirit Airlines seeking healthy food, prepare to be disappointed. This year, the airline didn't respond to Platkin's request for nutritional data, but in the past a spokesperson has suggested travelers bring their own food and drinks. The Diet Detective agrees. Overall, the airline earned 1 out of 5 stars, pushing it to the bottom of the rankings. It tied for last place with Frontier Airlines.
Most of the snacks Spirit carries on board are packaged junk food, like a 440-calorie banana-nut muffin or a snack box packed with random items like Wheat Thins, almonds, cheese spread, Oreos, Welch's Fruit Snacks, and Mentos. If you must buy something to eat during your flight, consider the 140-calorie chips and salsa, though Platkin warns it won't fill you up, or the cup of noodle soup, though it's not good for anyone who's sodium-sensitive or has high blood pressure.
Frontier Airlines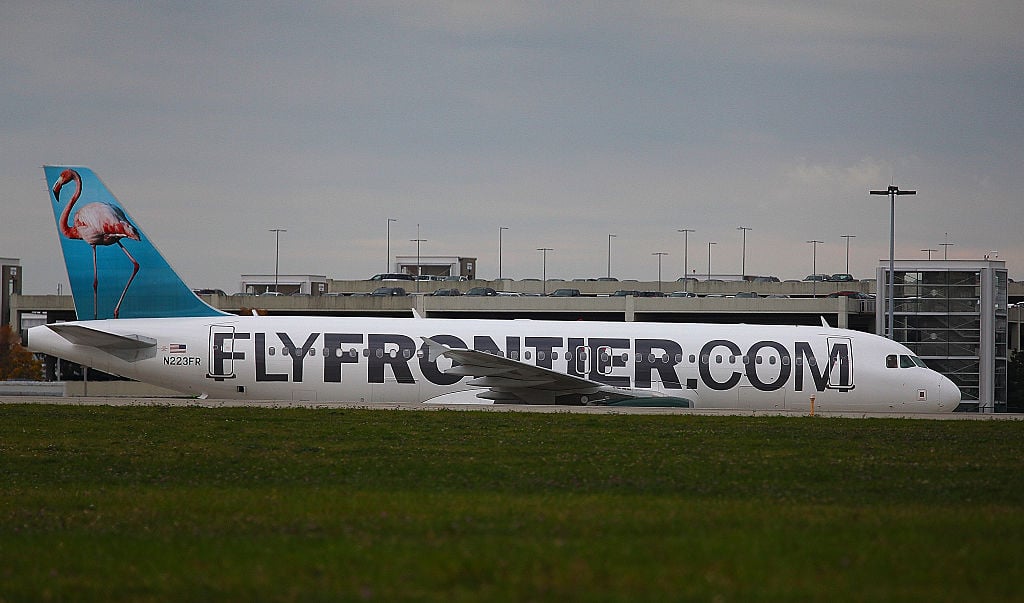 Budget carrier Frontier Airlines refused to provide nutritional information for in-flight food offerings, so Platkin and his Diet Detective staff had to estimate. What they found wasn't good, and the airline earned just 1 out of 5 stars, meaning it tied with Spirit for the lowest score in this year's ranking.
"[C]alories and offerings are moving in the wrong direction. Calories are up over last year," Platkin writes of a limited snack menu that includes junk food like Twizzlers, Chex Mix, and Pringles. Hungry travelers should choose the beef jerky, he says (but only if they're not sensitive to sodium), or perhaps the trail mix. "Bring your own food is the bottom line," Platkin writes.
Follow Megan on Twitter @MeganE_CS