The Best (and Worst) Airports for Cheap Food Prices
Expensive, unhealthy food is par for the course at airports. Don't be discouraged, though; some airports are changing the status quo. From grab-and-go meals to sit-down spots, certain hubs are better than others. So, we looked at the 2017 Airport Dining Scorecard, a RewardExpert survey ranking the 20 most trafficked airports in the U.S. according to price, satisfaction, and quality. Without further ado, we're counting down to the No. 1 best airport for high-quality, cheap food.
20. Newark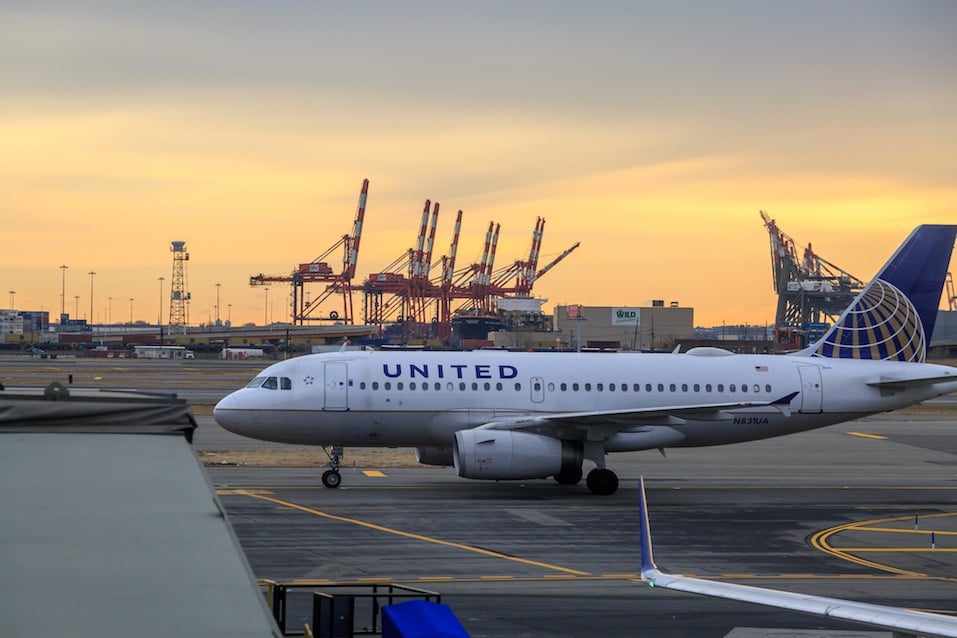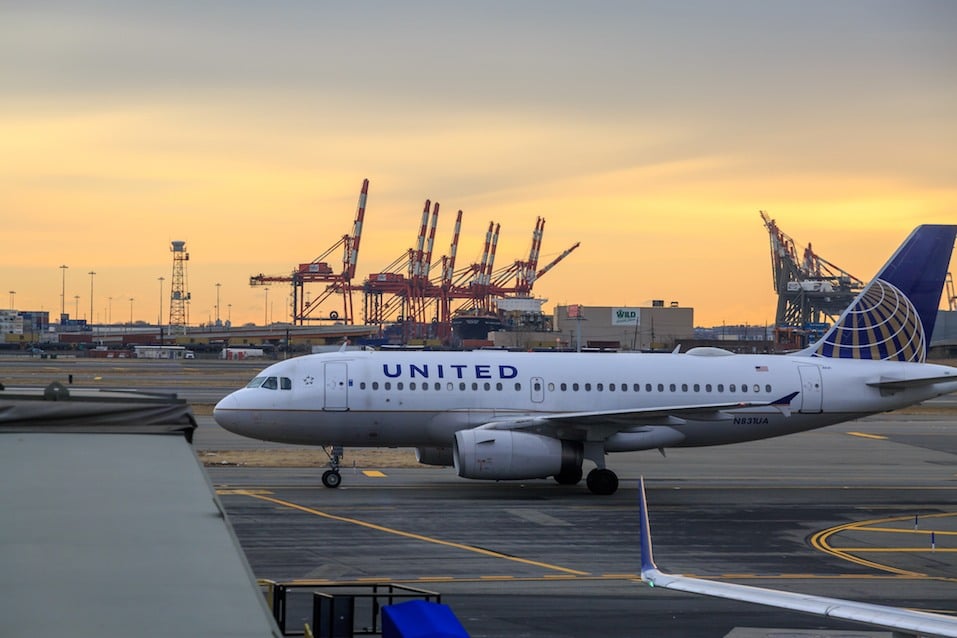 Newark's airport is hardly known as the epicenter of finer things. And when it comes to food, fine dining at a good price is no exception. It's hard to find, and the service isn't exactly top tier. Aside from endless security lines and that just-off-the-side-of-the-highway factory smell, it's best to avoid Newark when possible. Newark comes in at half a star in satisfaction and a one-crown rating for quality, and yet, it's still some of the highest priced airport food around.
Next: Another tri-state area airport tops the "worst" list.  
19. JFK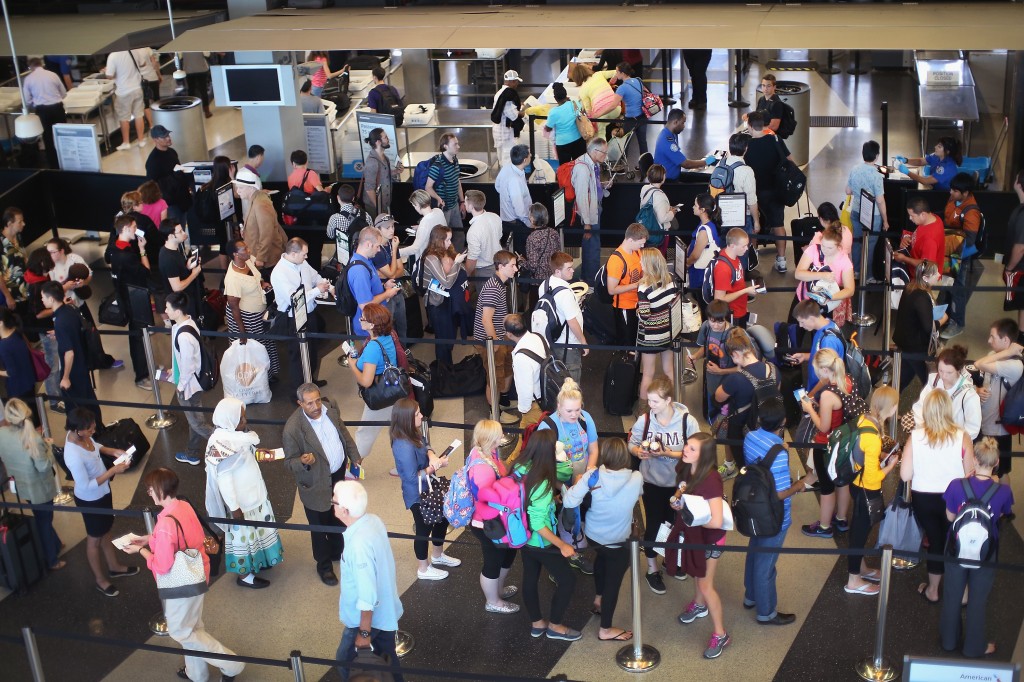 New York's JFK airport isn't much better than Newark's, but it's often the only option if you're basing your flight path on price. Unfortunately, the same kind of pricing perks don't apply to the food industry at JFK. All you need to do is Google anything related to the airport, and you'll find tons of awful experiences, including those in the dining department. JFK is one of three airports in the area, but people consider all three some of the worst in the country, which brings us to our next point.
Next: One more airport from the New York area  
18. La Guardia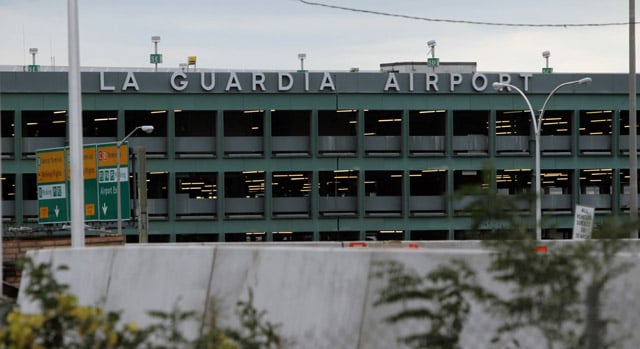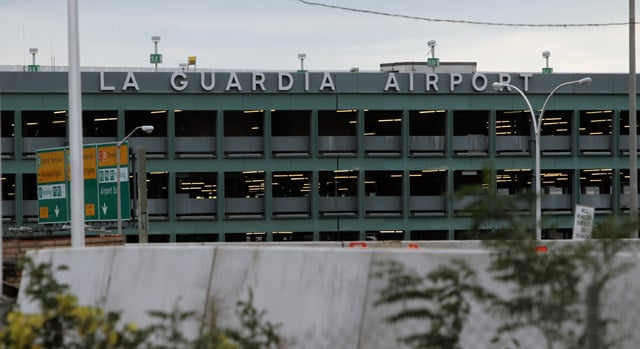 By now, you're probably wondering why anyone would ever fly through the tri-state area. The reality is that these three major airports — Newark, JFK, and La Guardia — are often tough to avoid. They're major international hubs, and thousands of flights pass in and out every single day. Unfortunately, La Guardia's food rating only has one and a half stars, along with expensive, low-quality cuisine.
Next: Sin City secures its spot on the list.
17. Las Vegas
Vegas isn't only the land of low inhibitions; its airport is home to low standards, as well. When it comes to food, Vegas is one of the best known places around, but we can't say the same for its airport. Coupled with slot machines galore, greasy diner fare, and popular fast food chains, the McCarran International Airport isn't your best bet for food. If you do indulge, you may leave with a stomach ache.
Next: The City of Angels isn't far behind.  
16. Los Angeles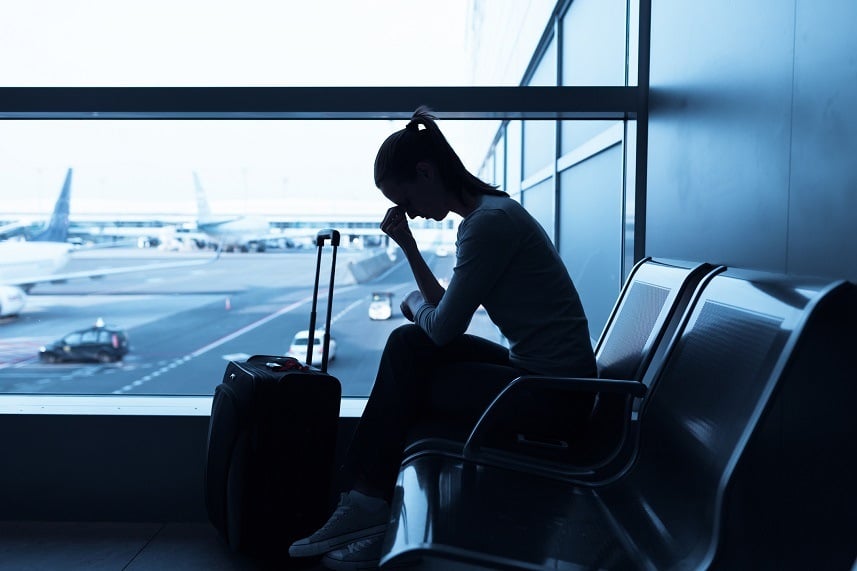 Although the airport rated somewhere in the middle in the quality and price categories, it fell short in the satisfaction department. With only half a star, it's no wonder LAX made the list. And according to The Hollywood Reporter, the airport has a lot to improve upon, including its food.
On the other hand, LAX did rank best in the high-end bites category. "At Slapfish Seafood, a traveler can eat lobster for every meal and the Petrossian Caviar and Champagne bar features caviar that ranges in price from $60 to $394 for one ounce," RewardExpert reports. But with prices like that, wouldn't you want to eat outside the airport?
Next: This quaint little airport falls short of southern hospitality.  
15. Charlotte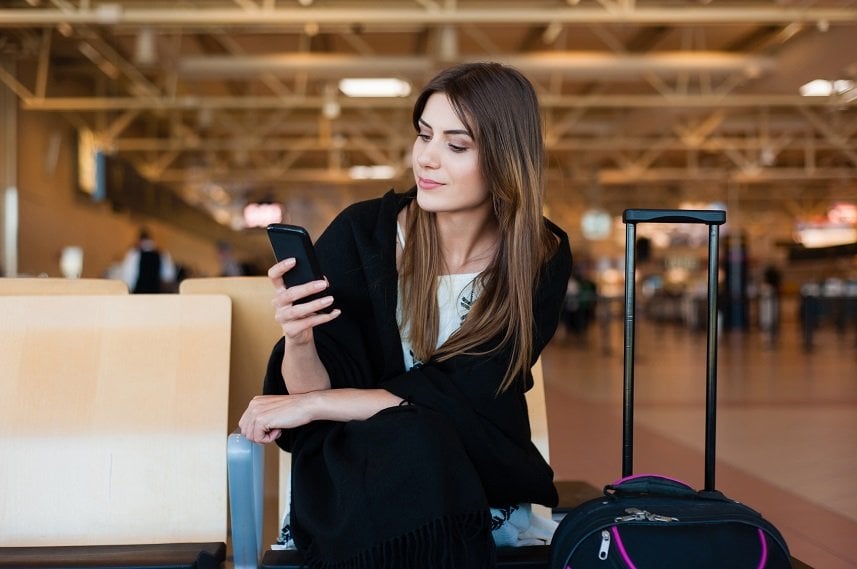 The airport in Charlotte, North Carolina is best-known for the charming rocking chairs that line the window-clad corridor, but sadly, its food reviews fall short. Charlotte's airport rated low in quality food, yet high in price point. Spend your time reading in a rocking chair, and save your appetite — and your money — for your next stop.
Next: Another southern airport makes the list.  
14. Orlando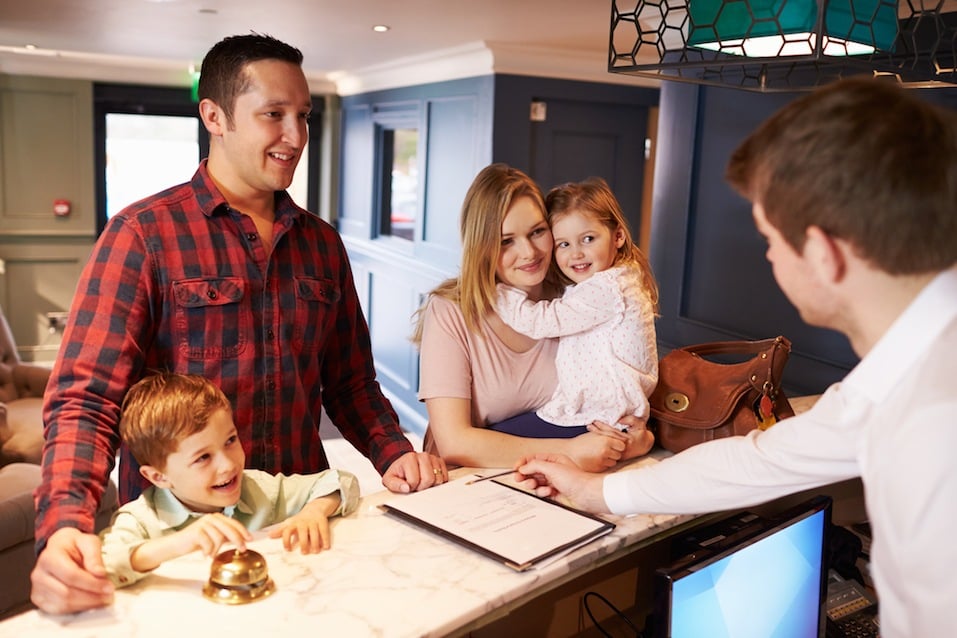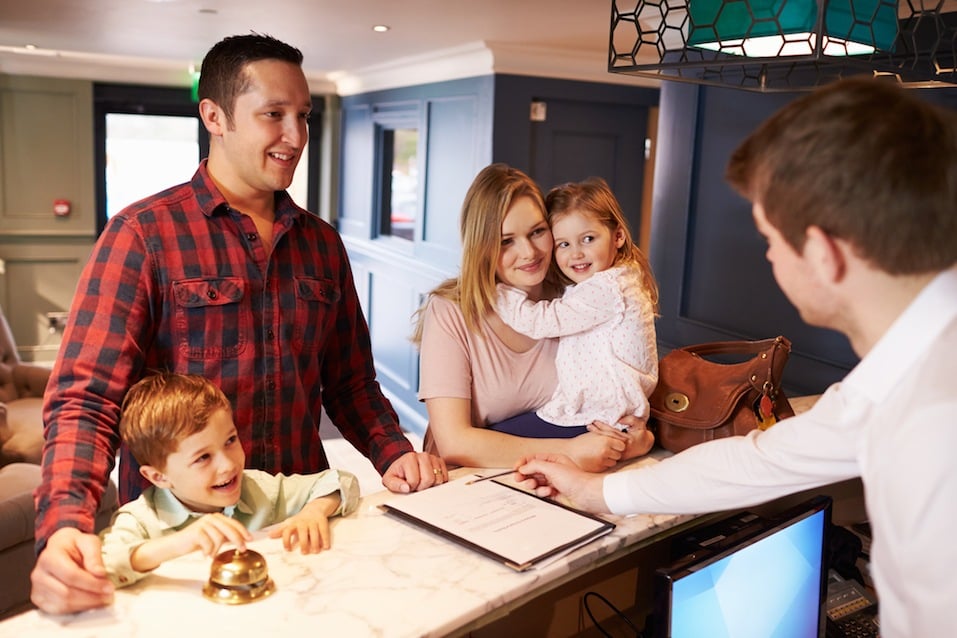 Orlando's pricing seems to match its food quality, which will come in handy for families flying in for a big trip to Disney. There are some good spots for leisurely meals, such as Hemisphere and McCoy's. For more information on the Orlando airport, check out what Eater has to say.
Next: A major airport in the Pacific Northwest
13. Seattle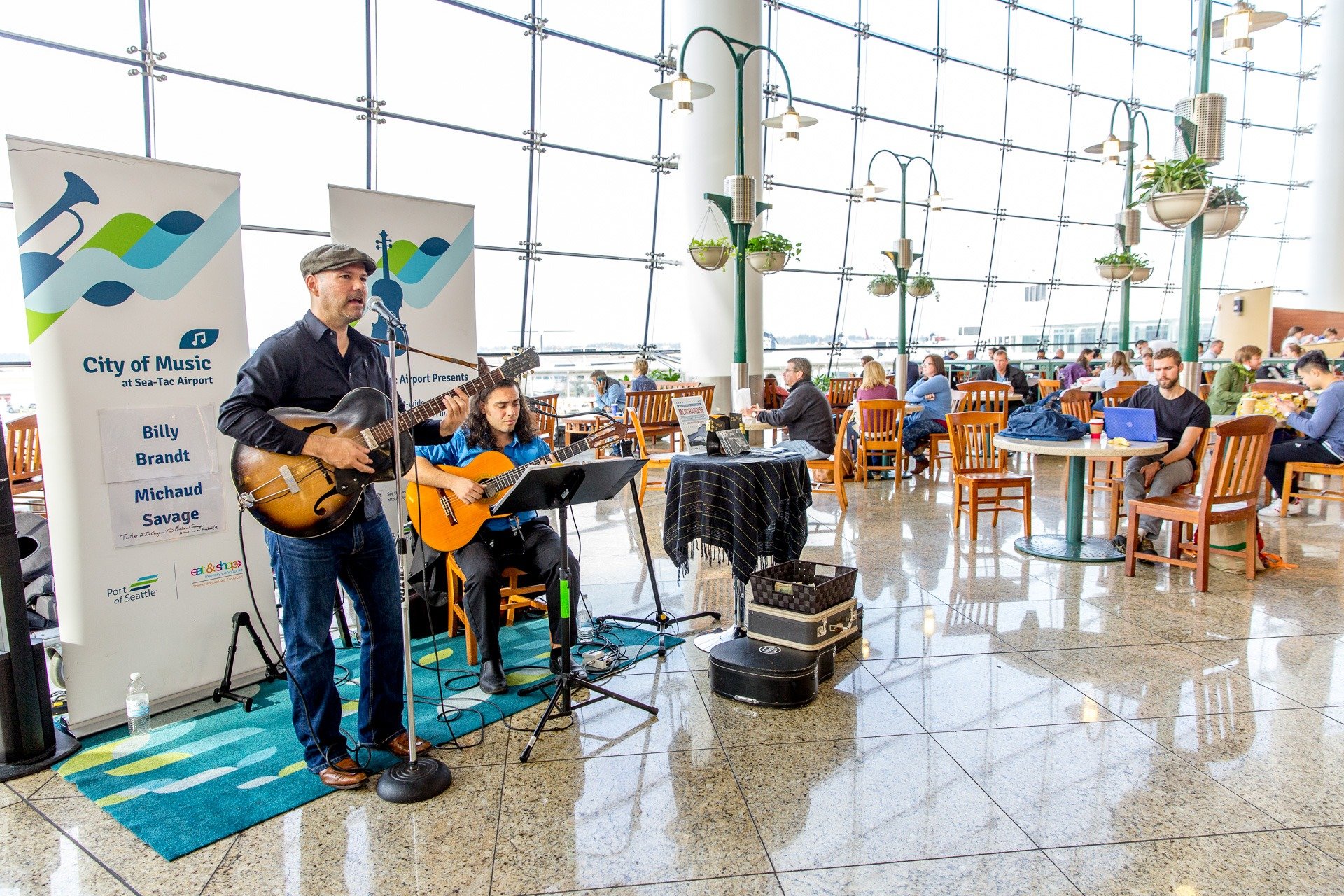 The Seattle airport falls right in the middle in terms of quality and price. According to The Points Guy, "… flyers have been enjoying street pricing since 2004. Deanna Zachrisson, Manager of Concessions Management at SEA-TAC, says there's actually a major benefit to keeping prices level with the outside world." Thanks, Seattle. We love you too.
Next: Detroit's airport claims the next spot.  
12. Detroit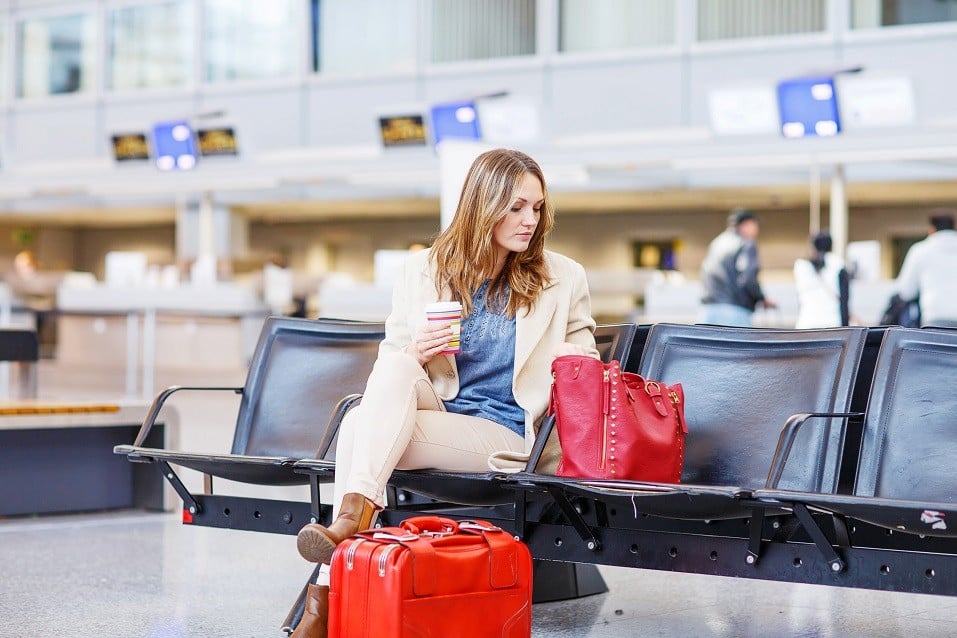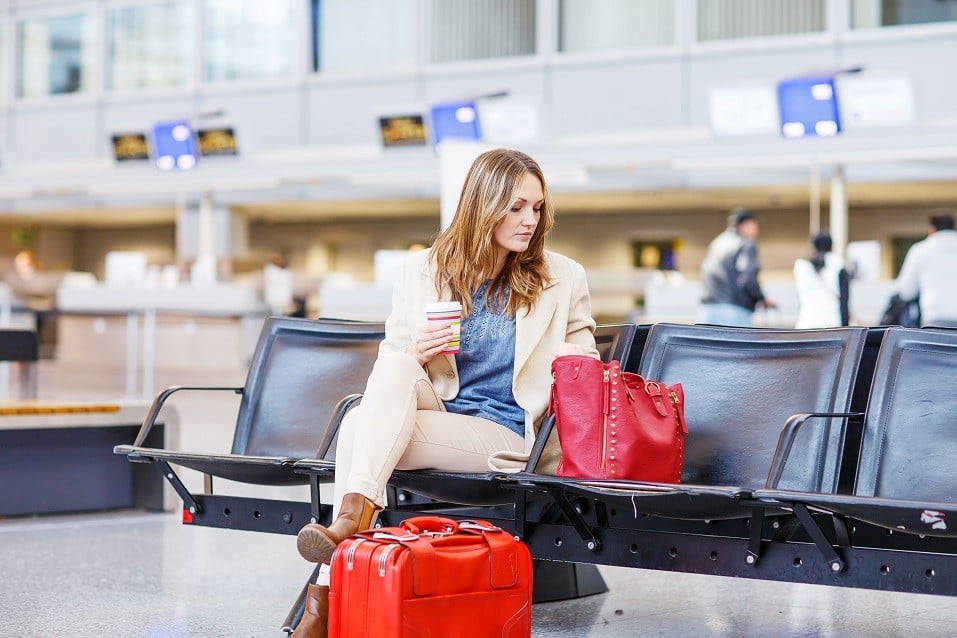 Detroit's airport continues to improve leaps and bounds, as it's undergone some pretty significant changes in recent years. According to Eater, there are great options at the Detroit Metropolitan Airport. "The McNamara Terminal's superior lineup of dining options has continued to expand since November," the site reports. The North Terminal, however, has yet to see any major changes.
Next: This airport isn't too far from Detroit's.  
11. Minneapolis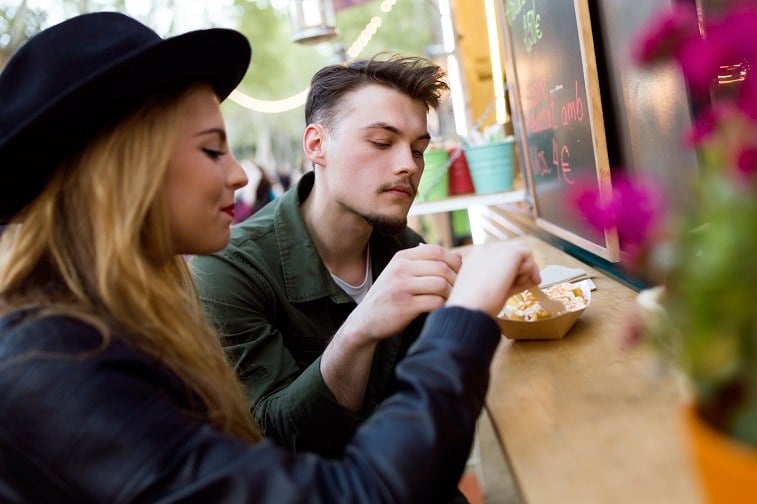 The Twin Cities are no stranger to a bustling foodie scene, some of which you can even find right at the Minneapolis St. Paul International Airport. According to Eater, there's a good reason to arrive earlier than needed. Not only are there amazing dining spots already, but there are plans for even greater options in the future, including new restaurants and even food trucks. Soon enough, you may not need to step foot outside the airport for good eats.
Next: Beantown makes the list next.  
10. Boston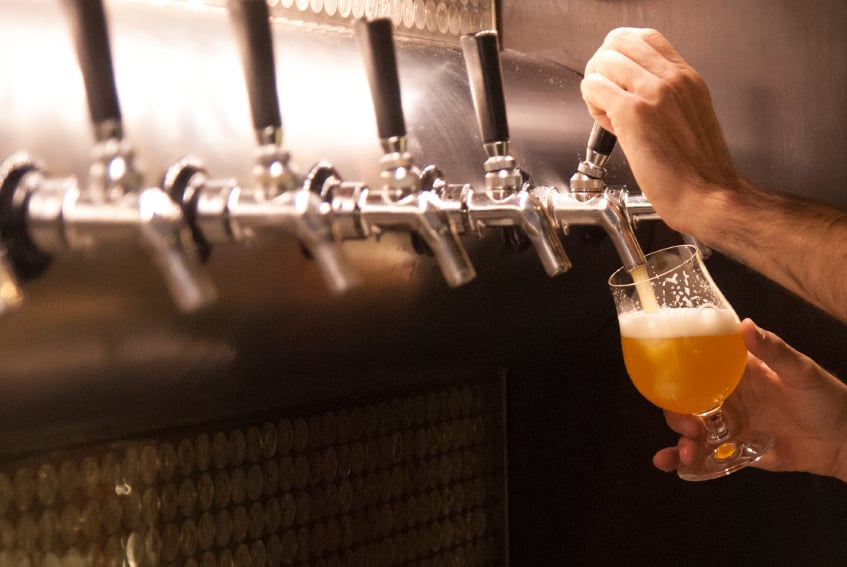 Boston's Logan Airport claims the No. 10 spot, landing smack in the middle. The average food pricing is relatively inexpensive, but the airport only snagged one and a half stars in satisfaction. However, there are some locally loved spots inside the airport, including Legal Seafood and Harpoon Taproom. The latter features Harpoon beer, which is only sold in Massachusetts and Vermont.
Next: We go down the coast to a major international hub.  
9. Miami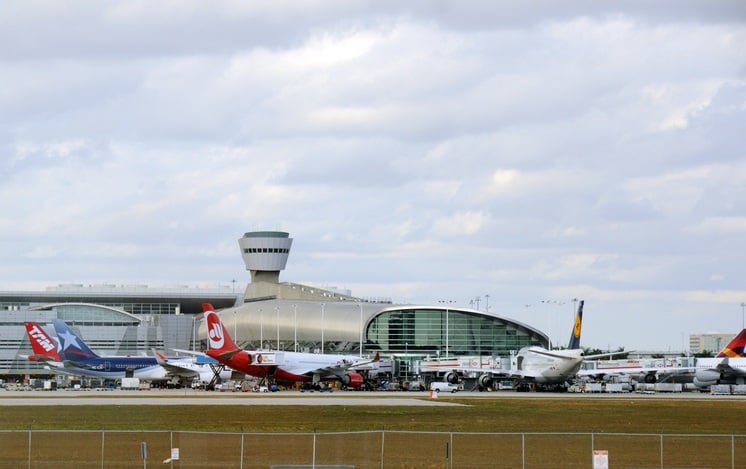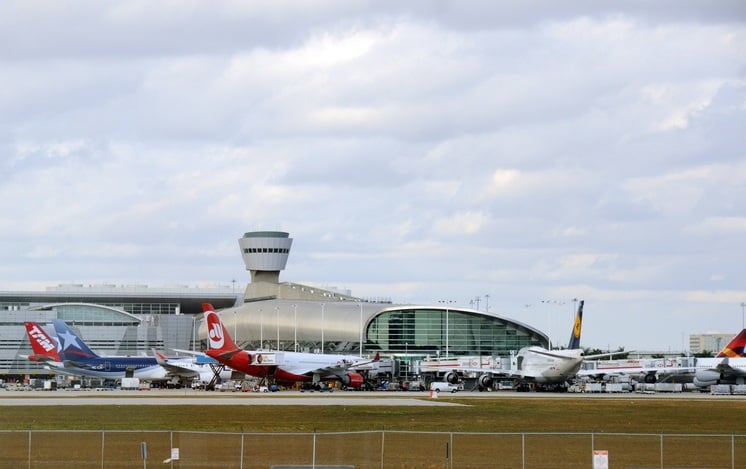 Most Americans flying any place south of the border know Miami International Airport all too well. Possibly one of the most expensive on the list, Miami's airport scored three and a half out of five stars in satisfaction, so that definitely counts for something. Top restaurants include Cafe La Carreta, Cafe Versailles, and Corona Bar and Grill (seemingly the perfect spot for your pre-beach getaway).
Next: The Bay Area has a hold on local fare.  
8. San Francisco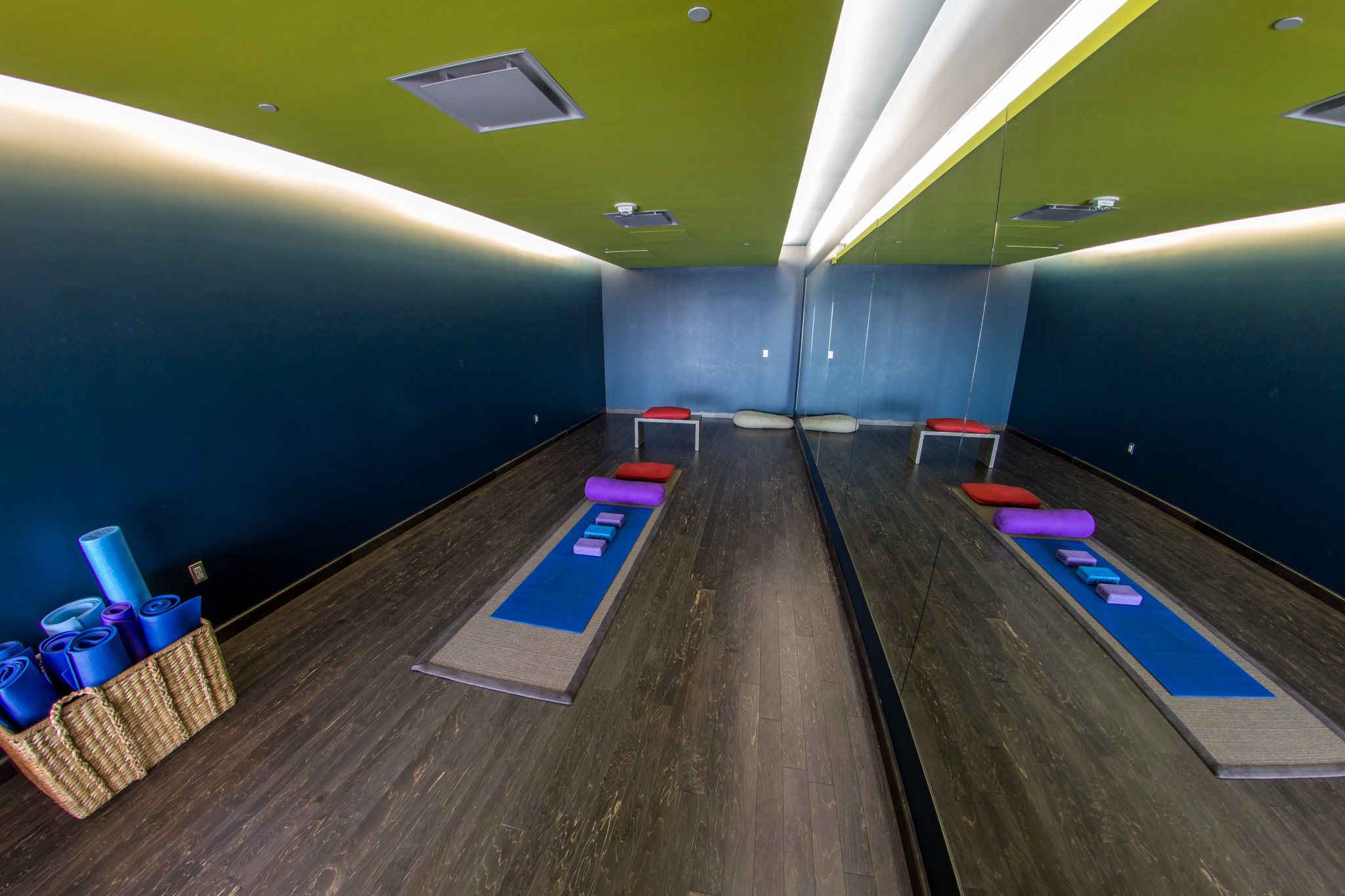 Leave it to San Francisco to feature local restaurants in the masses. As RewardExpert says, "Aside from a Burger King, a Wendy's, and some staple coffee shops, nearly all of the San Francisco Airport's restaurants originated in San Francisco. Napa Farms, SF Uncork'd, Mission Bar and Grill, and Lori-s Diner are just a few of the Frisco-based restaurants that you can find in the airport."
Next: Find out which of Chicago's airports made the list.   
7. Chicago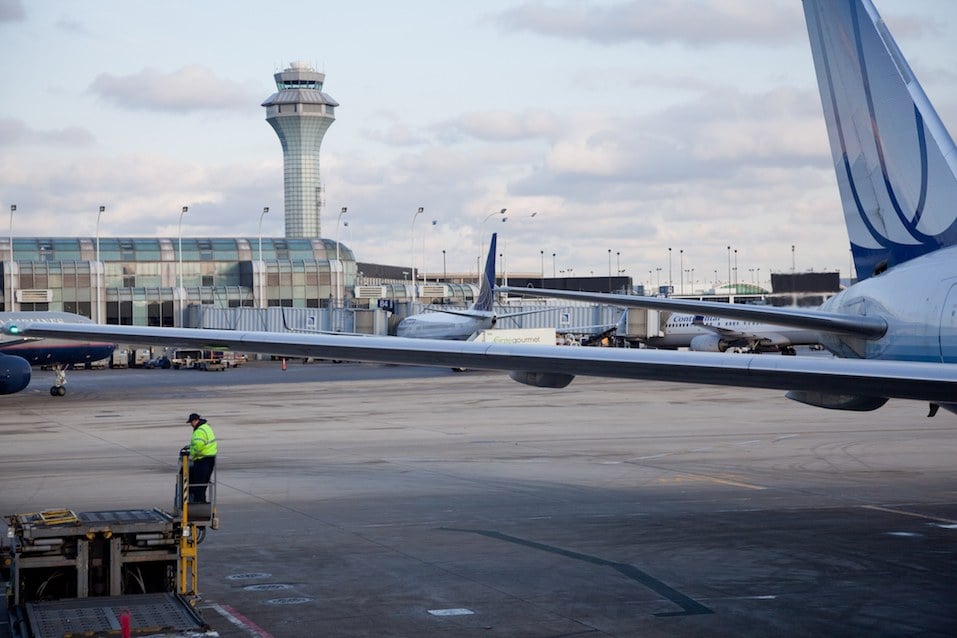 Chicago O'Hare Airport comes in at No. 7, largely because of the equally matched food quality and price points. However, it only received two out of five stars in satisfaction. Some of O'Hare's top restaurants are Tortas Frontera, Urban Garden Goose, and Island Beer Company, so give those a shot next time you're in the Windy City.
Next: This airport's in the state where everything's bigger.  
6. Dallas/Fort Worth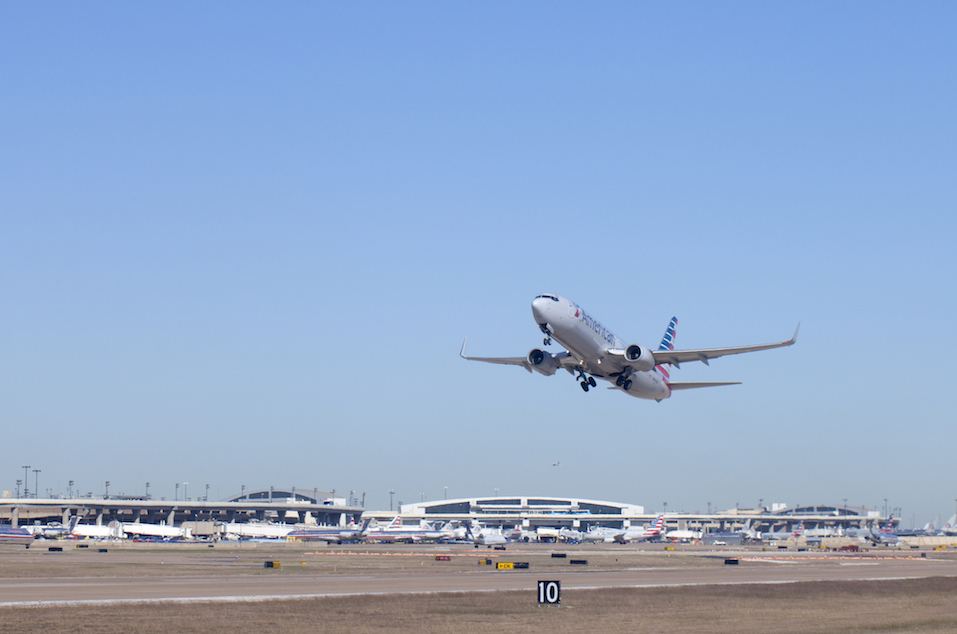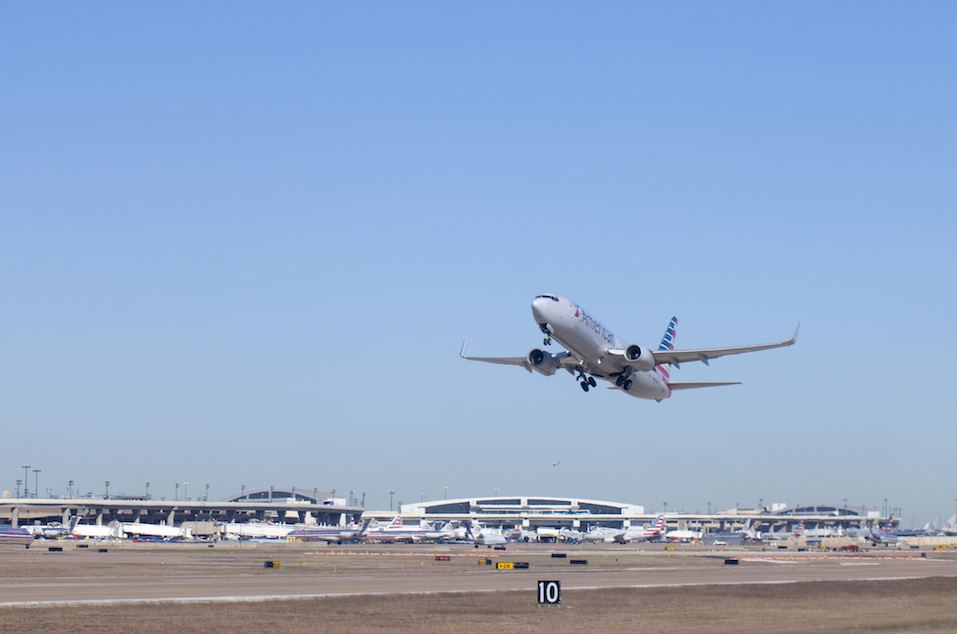 Everything's bigger in Texas, right? And at the Dallas/Fort Worth airport, you could say the same for their food scene. In particular, there's BBQ galore. "Fort Worth airport is a true barbeque hub that focuses on meats and veggies and is the perfect layover spot for gluten-free eaters," RewardExpert says. "Salt Lick, Dickey's, and Railhead are just a few of the BBQ joints noted for their gluten-free sides and meaty entrees."
Next: Another Texas airport lands a top spot on the list.  
5. Houston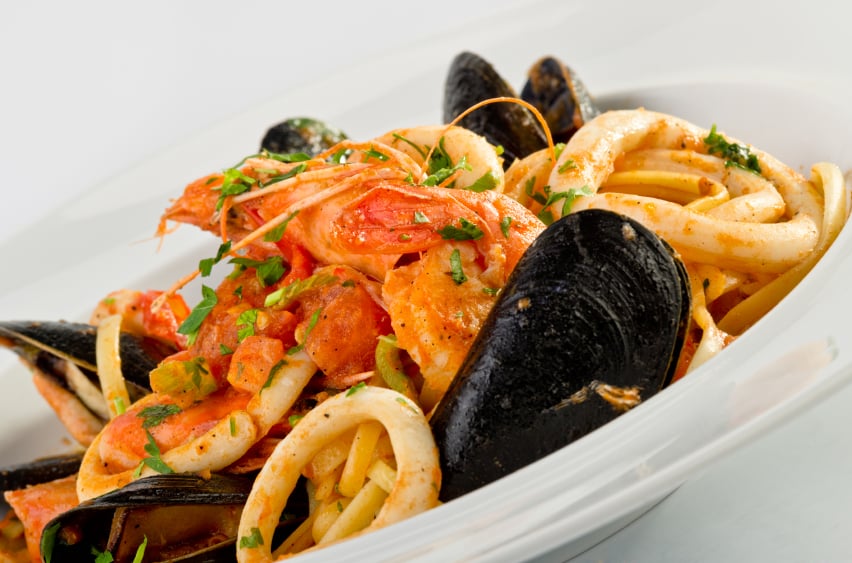 Houston's airport boasts various highly rated restaurants, including seafood spots such as Pappadeaux and Landry's. "Situated in a meat-loving state, it may be surprising that Houston's Bush Airport is such a haven for vegetarian eaters," RewardExpert says. "All but a few of the nearly 90 restaurants in the airport have multiple vegetarian entree options."
Next: The City of Brotherly Love is coming in hot.  
4. Philadelphia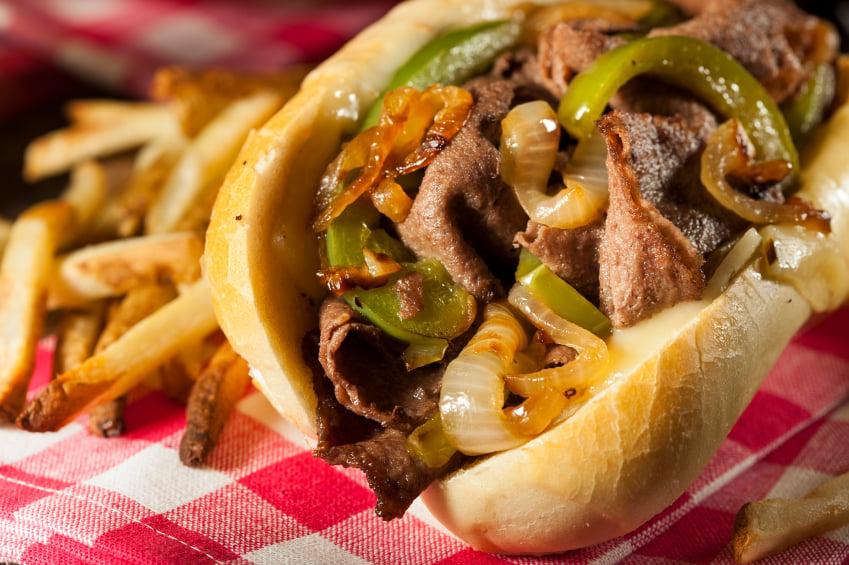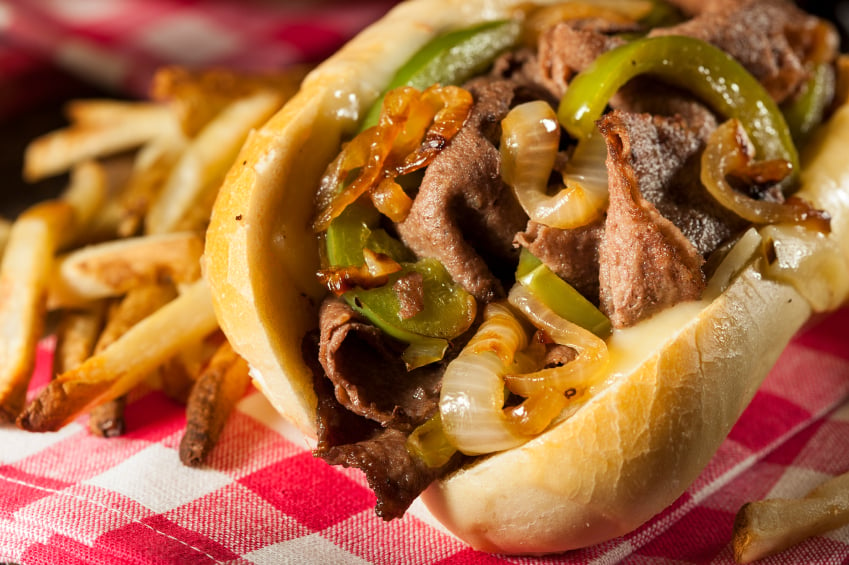 Soft pretzels, cheese steaks, and street hot dogs are some of the most iconic foods associated with Philadelphia, and the city's airport is no exception. Making the top of the list thanks to a variety of cheap eats, Philadelphia airport food is nearly 20% less expensive than Newark.
Next: Welcome to Atlanta, where the players play. 
3. Atlanta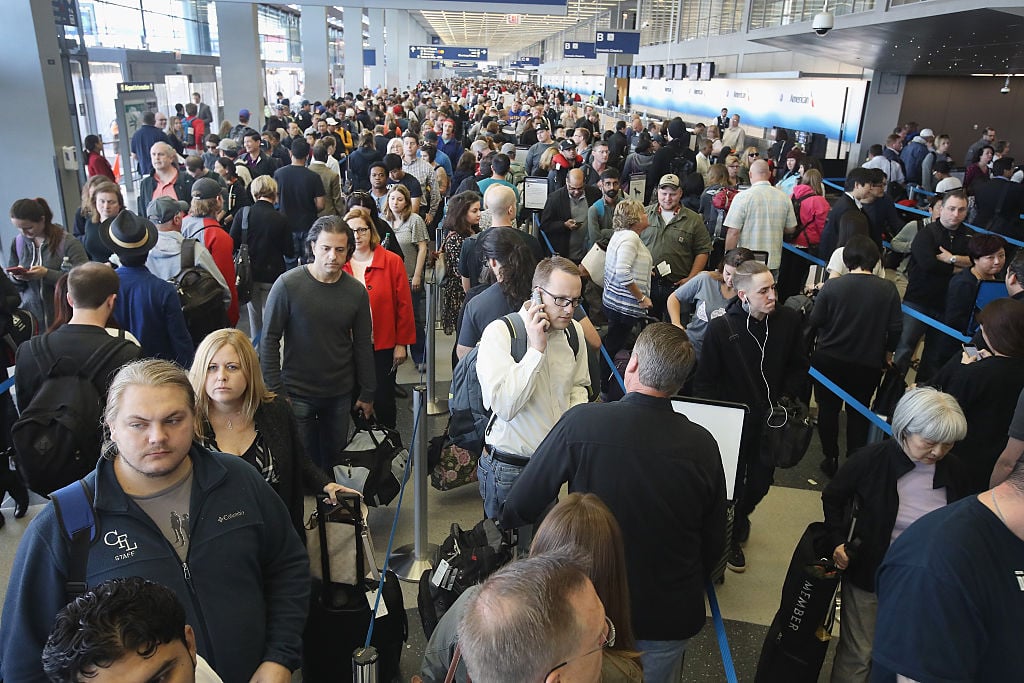 The Atlanta airport is home to the largest passenger load in the world, so it stands to reason it has a wide variety of dining options. With almost 140 restaurants and around 25 various cuisines, there's pretty much something for everyone. As RewardExpert says, "The widely-celebrated, four-and-a-half star southern and Asian fusion eatery, One Flew South, is considered not just one the best restaurants in the airport, but the whole city."
Next: Sky Harbor claims the No. 2 spot.  
2. Phoenix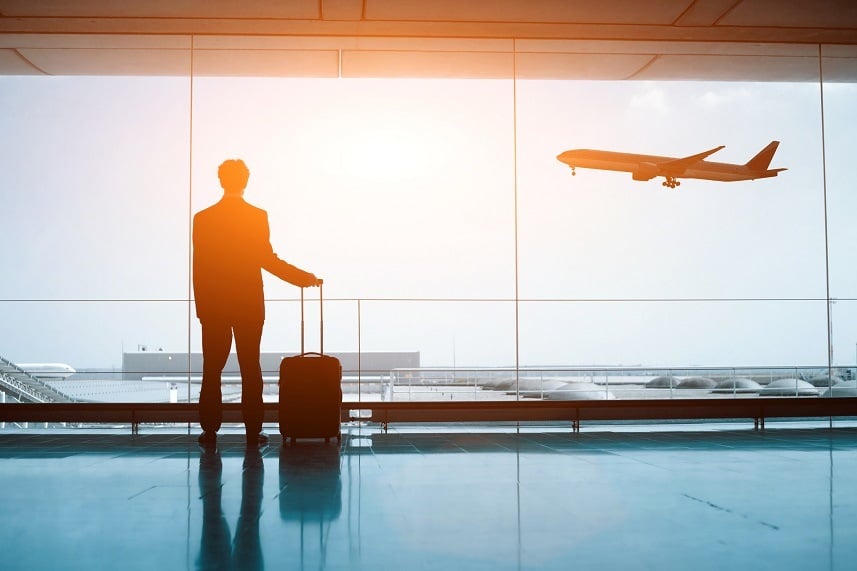 Sky Harbor International Airport has a lot to offer, including great fine dining options. "With nearly 5,500 reviews tallied, Sky Harbor has the highest quality score per reviewer and is the fourth least expensive airport to dine at," RewardExpert writes. "Chelsea's Kitchen, a chic, industrial restaurant serving up American and Mexican classics is one of the airport's culinary gems."
Next: Find out what made the No. 1 spot.
1. Denver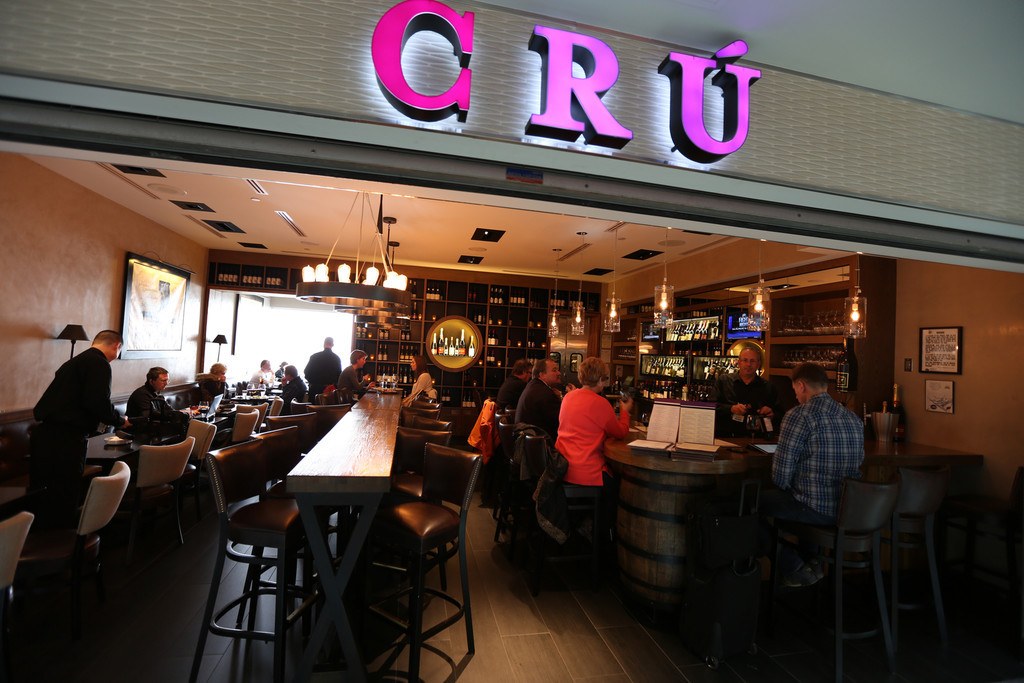 All that fresh mountain air is obviously doing the folks at the Denver International Airport good, at least in the food department, anyway. With three terminals separated by way of underground train, DIA has a host of dining options that would please even the most seasoned of foodies.
It boasts quick yet fresh options like Mod Market and sit-down spots like Denver's own Root Down, which features farm-to-table fare. There's also Cru Food & Wine Bar, featuring wine, cheese, and charcuterie plates. Denver's airport is pretty much a traveler's layover dream.
Read more: 10 of the Worst Airports in the World