4 Best (And Worst) Haunted Houses to Visit in the US
October is approaching fast, which means fall decorations are on display, the smell of pumpkin spice is filling the air, and Halloween costumes are decorating the windows of retail stores. If you're always down to watch the newest horror movie or check out the ghostly destinations near you, then you're probably also looking for the most thrilling haunted houses. You don't want to waste your time and money on the haunted attractions that are total duds, so here are the best and worst haunted houses that you can visit in the U.S. You'll get enough "boo" for your buck.
1. Best — Haunted Overload in Lee, N.H.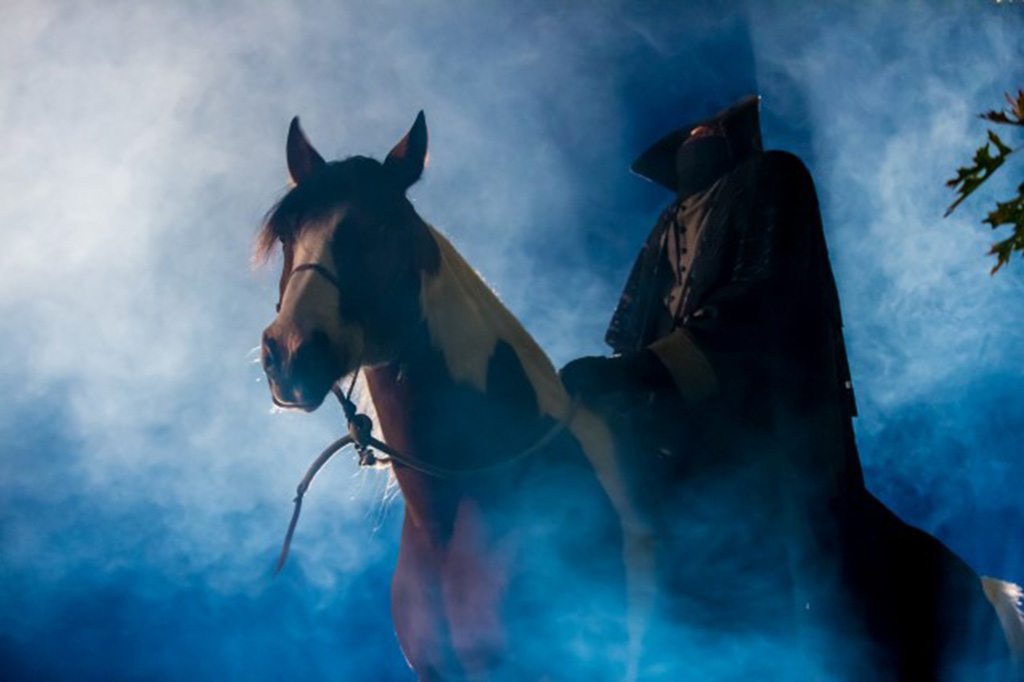 This outdoor Halloween scarefest is perfect for anyone looking for one of the best haunted houses in the country, according to Hauntworld. Taking place in the dark New England woods, Haunted Overload is complete with huge props, vibrant lighting to guide you through the spooky course, and fantastic handmade costumes to give you the scariest experience imaginable. While the Haunted Overload course is the award-winning horror show that's perfect for Halloween lovers, there are also less spooky options that allow you to enjoy the one-of-a-kind lighting and sound effects without the monsters. This haunted attraction has something for the whole family.
2. Best — 13
th

 Floor in Denver

This haunted house takes the spookiness of the 13th Floor and makes it into a heart-stopping terror ride for anyone willing to enter. Fox News says the 13th Floor haunted house is one of the best attractions in the U.S., as it's full of spirits, creatures, and clowns that will scare anyone who enters. When you're inside this haunted house, you'll hear the legendary tales about what happens on the 13th Floor, then you'll experience the horrors for yourself.
3. Best — Thrillvania in Terrell, Texas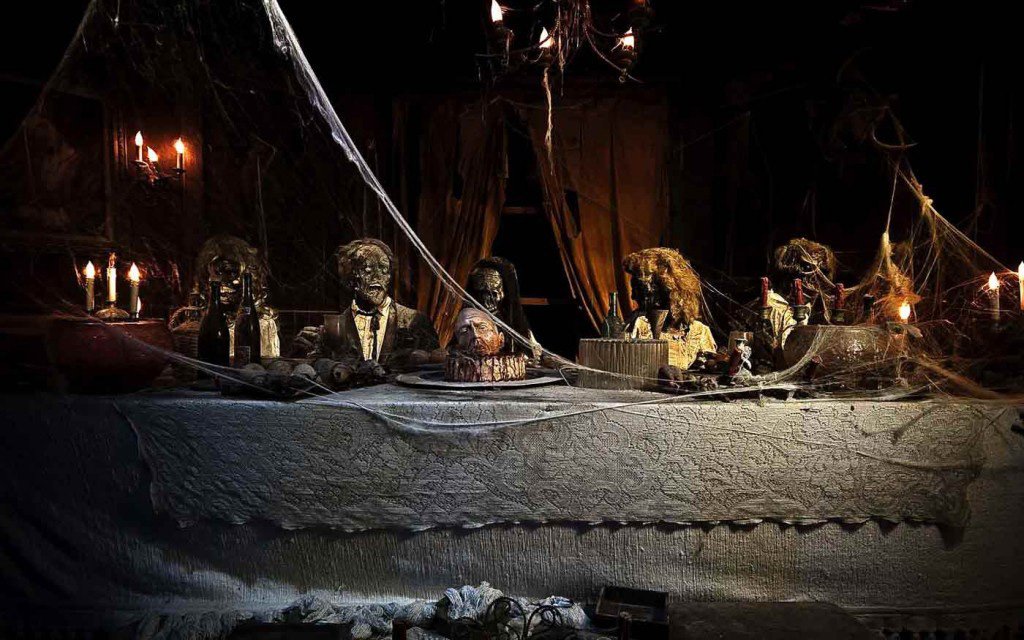 Reader's Digest names Thrillvania as one of the scariest, and largest, haunted attractions in the world. Spanning over 50 acres and having three haunted houses to go through, this haunted theme park is what every Halloween thrill-seeker has been waiting for. Verdun Manor is the most famous featured attraction — here, you'll encounter animal-creature hybrids that haunt the rotting mansion, and you'll have to run through the house and the graveyard to avoid them. Don't miss this event if you're in for an all-night Halloween adventure.
4. Best — Erebus Haunted Attraction in Pontiac, Mich.
This haunted house is more like a haunted warehouse, as it held the Guinness World Record for the largest walk-through haunted attraction for four straight years, starting in 2005. Travel Channel recommends Erebus to those who want their haunted attraction to be big, loud, and terrifying.  This four-story house does not hold back on the scares. With ghosts and ghouls hiding around every corner, they even use the physical structure of the house to scare visitors, as they plant bottomless pits and crushing walls for an added claustrophobic feel. Don't be surprised to be grabbed and pushed, either — while some haunted houses promise not to physically touch their visitors, you won't find that promise here.
1. Worst — Blackout in New York and Los Angeles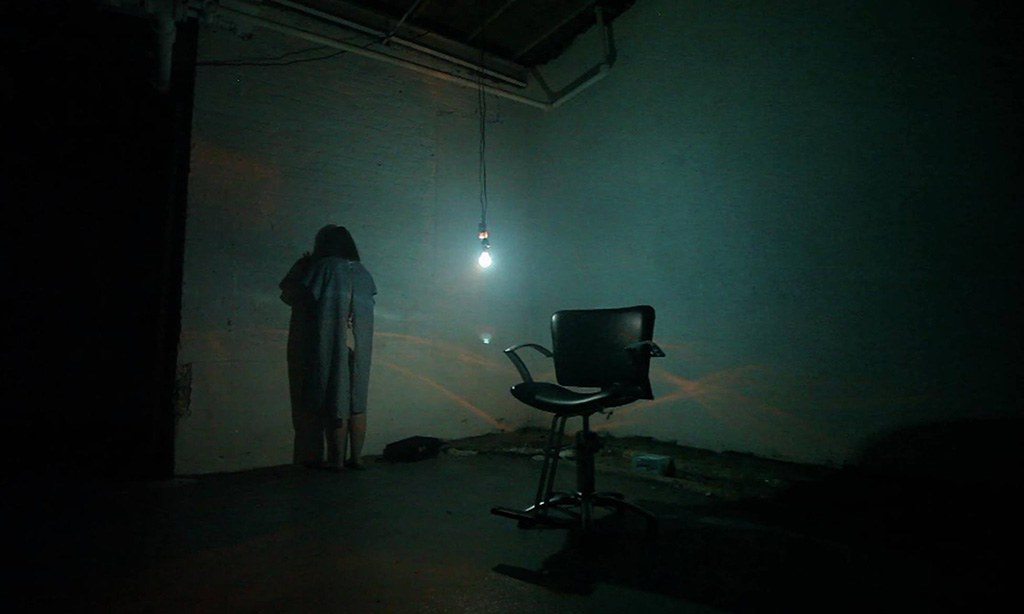 There are certain haunted attractions that go beyond fun and games, and not necessarily in a way that you'll enjoy. If you're looking for a fun, light-hearted haunted house that's full of enjoyable scares, then it's best to stay away from Blackout. This extreme haunted house thrives off its psychological, and sometimes sexual, scares. Buzzfeed says you can expect to be bitten, have your clothes covered in fake blood, and see a whole lot of nudity in just one night of terror. If this sounds like your idea of a good time, then feel free to indulge on one of the most bizarre events that Halloween has to offer. If you're looking for more traditional scares, then you're better off not going.
2. Worst — Haunted Hoochie at Dead Acres in Pataskala, Ohio
Another attraction that goes too far would be Haunted Hoochie. E! News says there's a risk of physical and emotional injury, and you can expect to be touched, shoved, and come in contact with unexpected foreign substances. If you're a fan of gore, violence, and uncomfortable sexual scenarios that will have you shaking for days, then this haunted house may be for you. If not, steer clear of one of the most bloody and violent attractions out there. Even their website is graphic enough that we recommend not searching for it.
3. Worst — Ripley's Haunted Adventure in Gatlinburg, Tenn.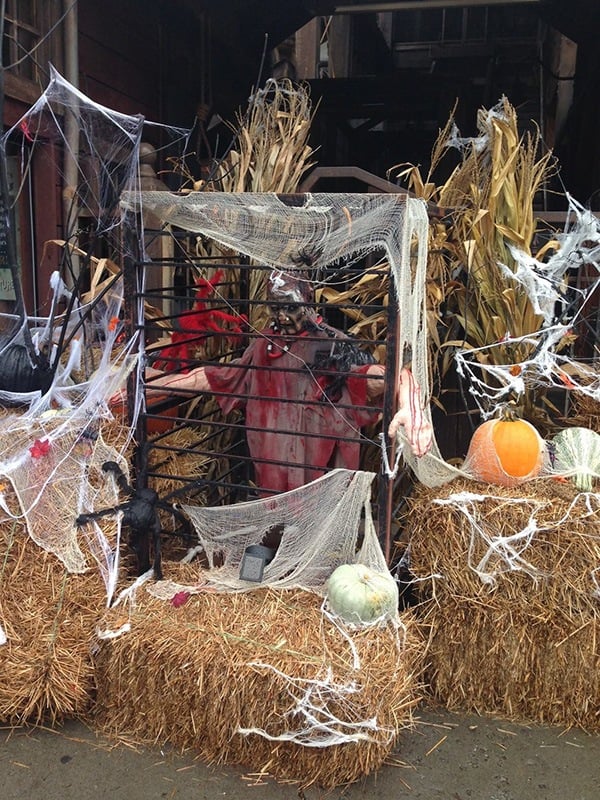 The Ripley's name is associated with the weird, odd, and fascinating, but this haunted house may not live up to its promise. If you're looking for a fun and spooky attraction this Halloween, then don't expect to find it here — a review from Smoky Mountains explains, while there are positive notes to this house, the attraction itself is over in 10 to 15 minutes. And don't expect to get that spooky woodland ambience you're looking for in the perfect haunted house, either — this attraction is located in a high-traffic area. It sort of ruins the effect.
4. Worst — McKamey Manor in San Diego
This haunted house may be the most famous and terrifying yet — but not in a good way. McKamey Manor is well known for its four-hour long horrifying experience that only a "lucky" few get to experience each year — and there's a waiting list for the event that's over 24,000 people long. The Inquisitr explains this haunted house even borders on illegal in some people's eyes because of the physical abuse and mental exhaustion you'll face when inside. You can't even go through this one with your friends. Many people come out of the experience with cuts, bruises, and shaking with shock from the ordeal. Do yourself a favor and never visit this extreme attraction.
More from Culture Cheat Sheet: