These American Cities Have Some of the Best Bars in the World
Given the state of things, who couldn't use a stiff drink at one of the best bars in the world? North Korea already has a list of U.S. targets for its nuclear weapons. The man charged with protecting the country from nuclear war, President Donald Trump, could soon have a mental breakdown. Plus, you might be paying more taxes real soon, which would eat into your spending money.
Sure, alcohol is linked to cancer, but imbibing top-shelf liquor in a swanky hotspot is an experience unto itself. You can reap the benefits of quitting alcohol after you've had that expertly crafted Manhattan or French 75.
If you want a cocktail and an experience you'll never forget, you can start planning your trip now. The best bars in the U.S. (and the world) are found in these cities. There are definitely drinks you should never order at the bar, but even those beverages would taste great at these bars. Every city has its hidden gems, but we'll focus on the best bars in some of America's biggest cities.
15. San Juan, Puerto Rico
Head to this bar:

La Factoria
In this city of nearly 350,000 is La Factoria. Named one of the 50 best bars in the world, it serves up tasty cocktails in a cozy setting. Visitors from the United States mainland and overseas give La Factoria rave reviews. The bar's top-notch drink and casual atmosphere make it among the world's best bars.
Next: A city known for partying has a definite cocktail hotspot.
14. New Orleans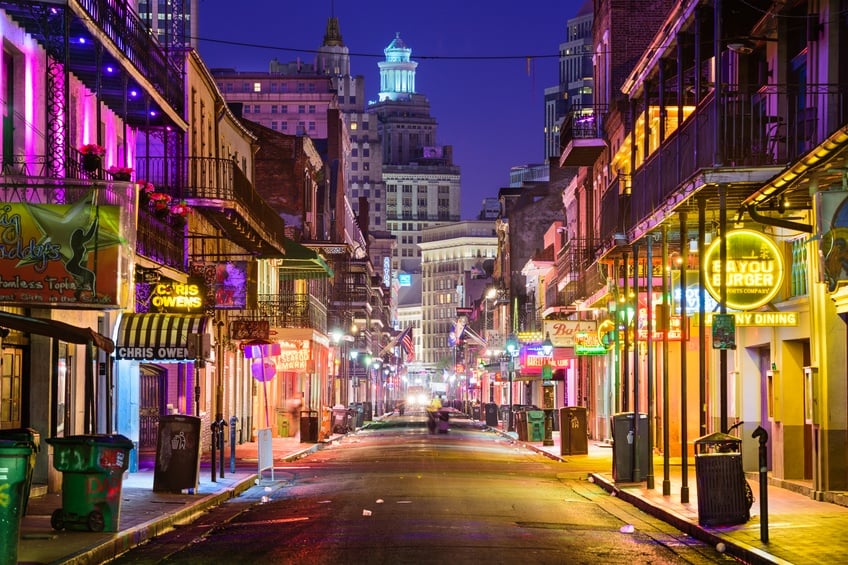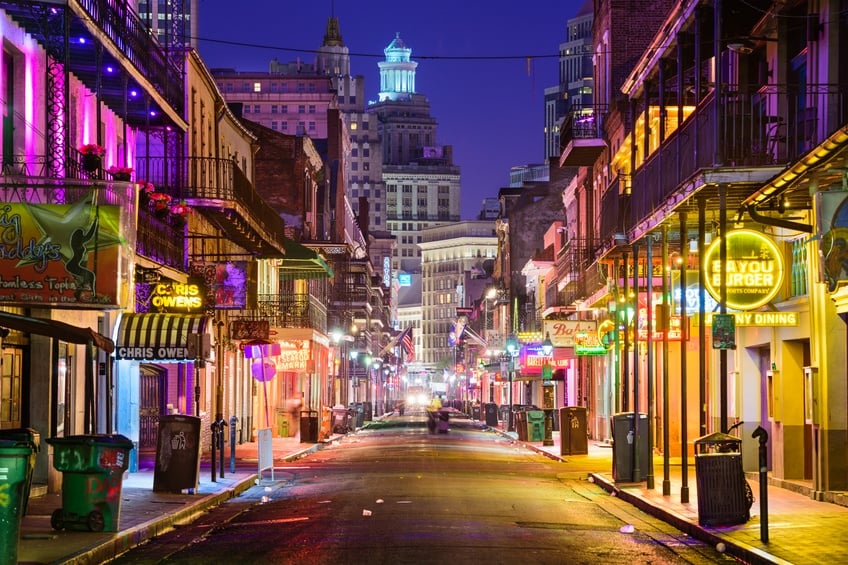 Head to this bar:

French 75
Despite being a quietly dangerous destination, New Orleans is party central for locals and tourists alike. A great place to get the party started? French 75. It's the bar inside the renowned Arnaud's restaurant, but French 75 stands out on its own, as several favorable reviews illustrate.
Next: This city's big hit bar has spawned nationwide outposts.
13. Miami
Head to this bar:

Broken Shaker
Broken Shaker is such a hit in Miami that it's branched out to Chicago, Los Angeles, and New York. The bar is located the Freehand Hotel in Miami Beach, and it's a must-visit destination, according to GQ. Hundreds of TripAdvisor reviewers love the ambiance, the staff, and (of course) the cocktails.
Next: Where everyday Joes can feel like power players.
12. Washington, D.C.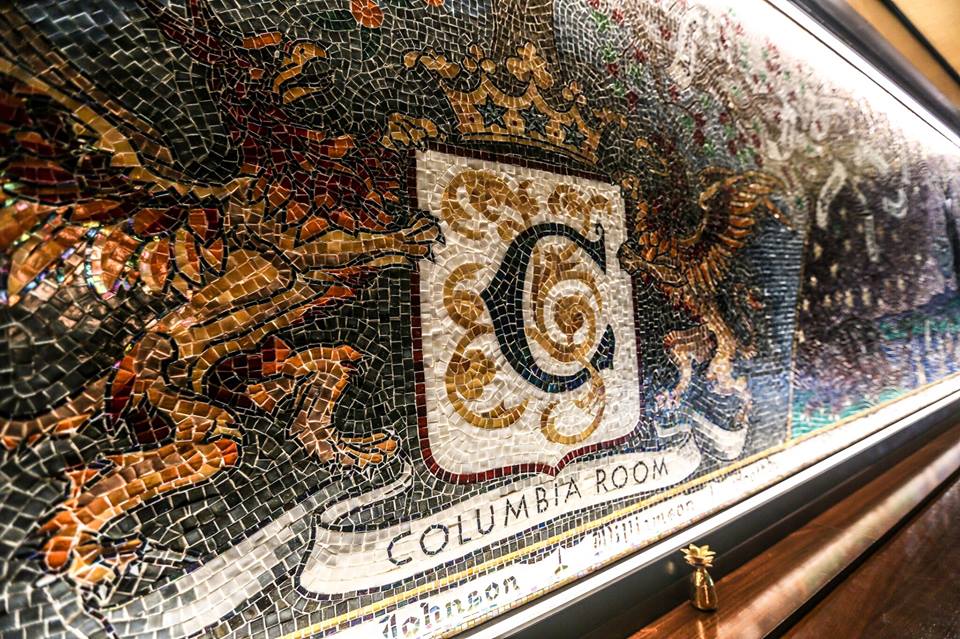 Head to this bar:

Columbia Room
Washington, D.C., is home to some of the world's most powerful people. Thanks to the Columbia Room, everyday Joes can feel like they are among the elite. The reservation-only site slings spirits of all sorts in a small space. The connoisseurs of fine dining at Bon Appétit rave about every aspect of the Columbia Room, including its exclusivity.
Next: The beer boom in our next city hasn't muscled out cocktail concoctions.
11. Denver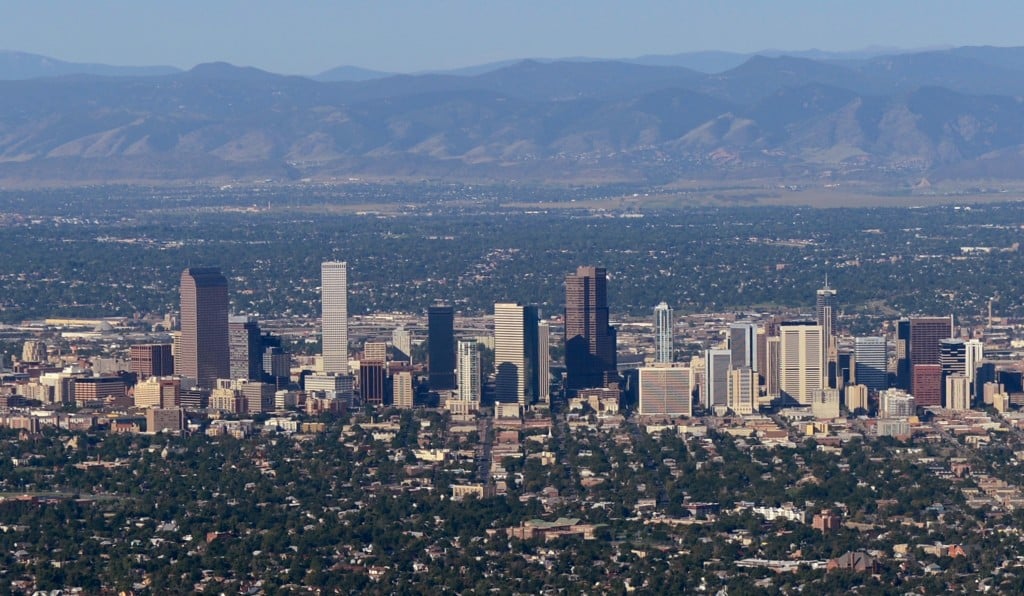 Head to this bar:

Williams & Graham
Yes, Colorado is known more for its thriving craft beer scene. Yet the city also caters to those who don't like suds, and the best spot to imbibe something stiff is Williams & Graham. It has an extensive liquor selection, which it uses to craft creative cocktails. The drinks and the fine dining make Williams & Graham a big hit with OpenTable reviewers.
Next: Another area known for beer steps up its cocktail game.
10. Seattle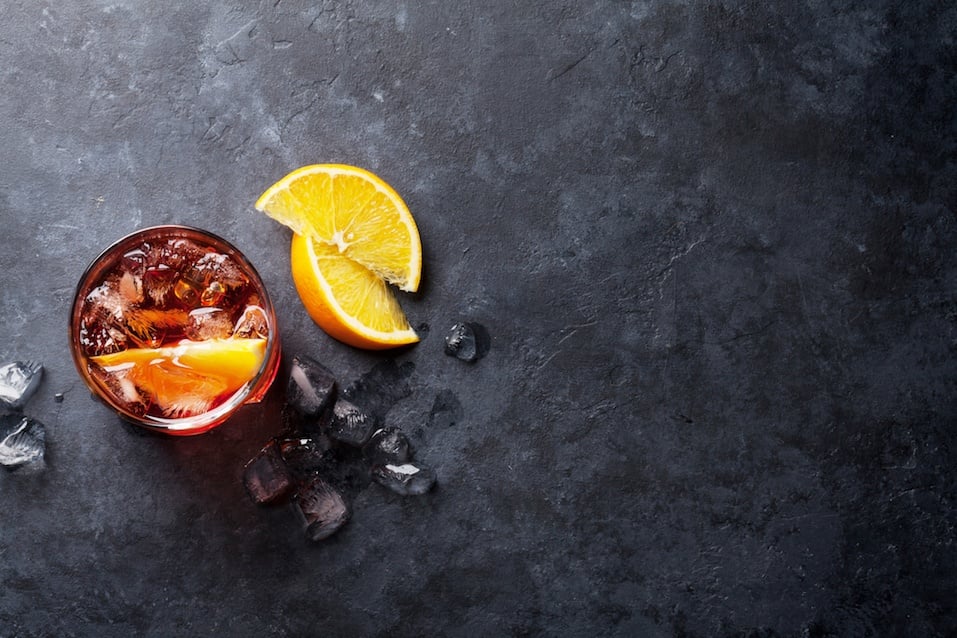 Head to this bar:

Sun Liquor Lounge
Like Denver at No. 11 on our list, Seattle is in a state with a big craft beer culture. But people going on brewery tours shouldn't overlook Seattle's cocktail bars, such as Sun Liquor, which is one of the best bars out there. It serves food, but the hand-crafted cocktails made from Sun Liquor's own spirits can't be beaten. Can't decide what to order? You can come back another time and peruse a new seasonal menu, or sample a flight of mini cocktails.
Next: You'll be living the motto our next bar goes by.
9. San Francisco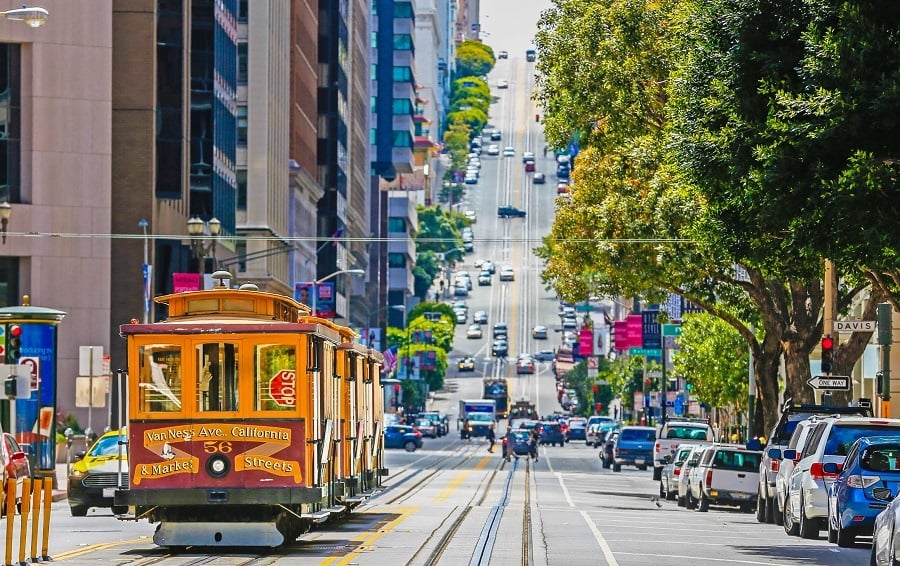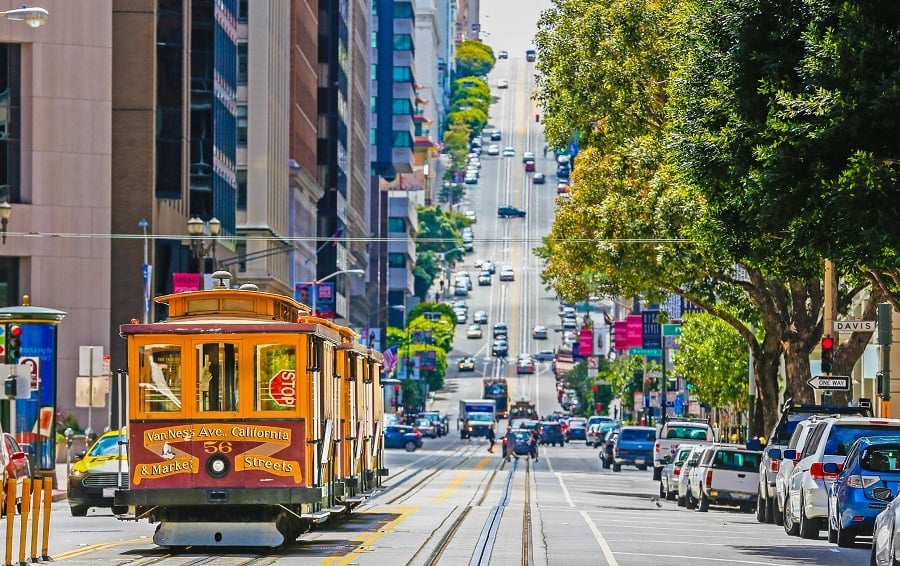 Head to this bar:

Alembic
This bar and restaurant in San Francisco lives by the motto 'Take your time.' With a mixture of old- and new-school cocktail concoctions buttressed by bourbon, rye, and whiskey selections, you'll likely be living the motto, too. Alembic was at the forefront of San Francisco's craft cocktail movement. Even after more than a decade on the scene, it isn't getting stagnant. Reviewers on TripAdvisor love the place and all it has to offer.
Next: Newer establishment Step-ping up as one of the best bars in the world.
8. Austin, Texas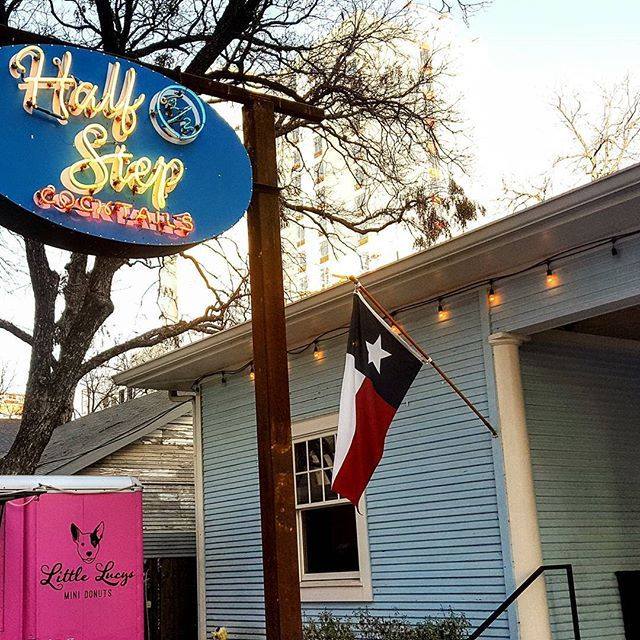 Head to this bar:

Half Step
Half Step hasn't been around for long, opening in 2014, but it's quickly established itself as a cocktail pioneer. The menu is short, but the bartenders have no problem whipping up creations to suit customers' tastes. Whatever Half Step is doing is working. Locals and tourists alike adore the place.
Next: Vegans can get in on the fun at our next stop.
7. Dallas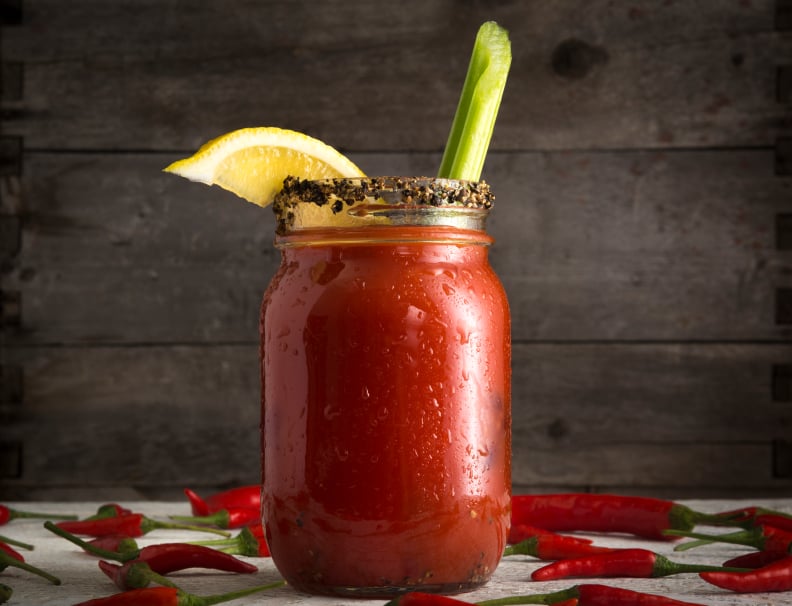 Head to this bar:

Anvil Pub
The Anvil Pub in Dallas' Deep Ellum neighborhood is known for Bloody Marys with insane accompaniments (pigs in a blanket, anyone?). Vegans can get in on the fun, too, since the bar avoids frying anything and serves meat-free versions of its meals. We'll drink to that!
Next: If you can find the place, you're in for a treat.
6. San Diego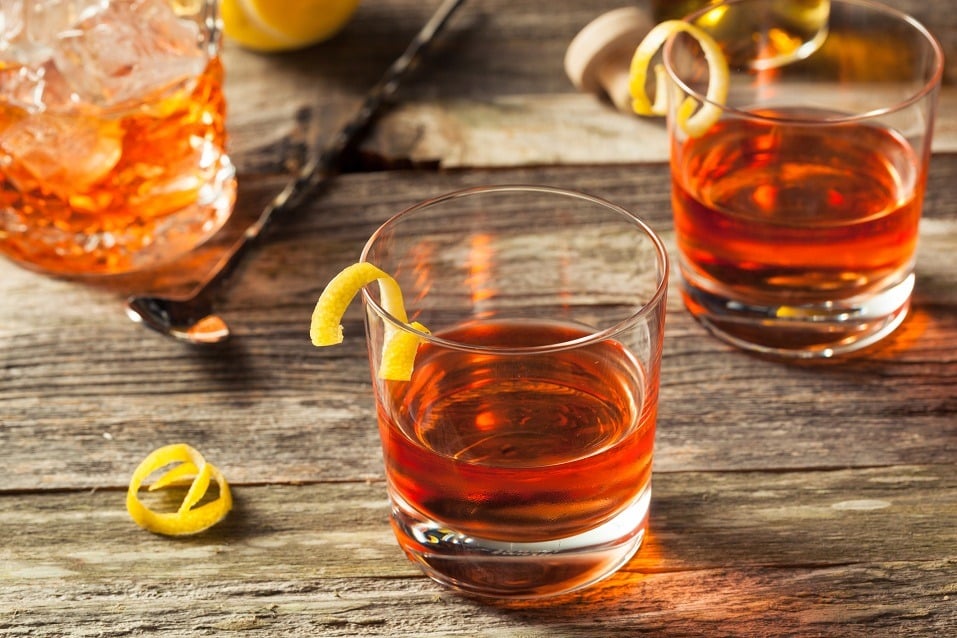 Head to this bar:

Noble Experiment
About the only knock against Noble Experiment is how hard it is to find. The speakeasy-style bar is located behind a hidden door inside another restaurant. Even the bar's own website isn't giving anything away. It's difficult to find, but worth the effort. Noble Experiment earns near-universal praise from Zagat reviewers.
Next: Home loan not required
5. Philadelphia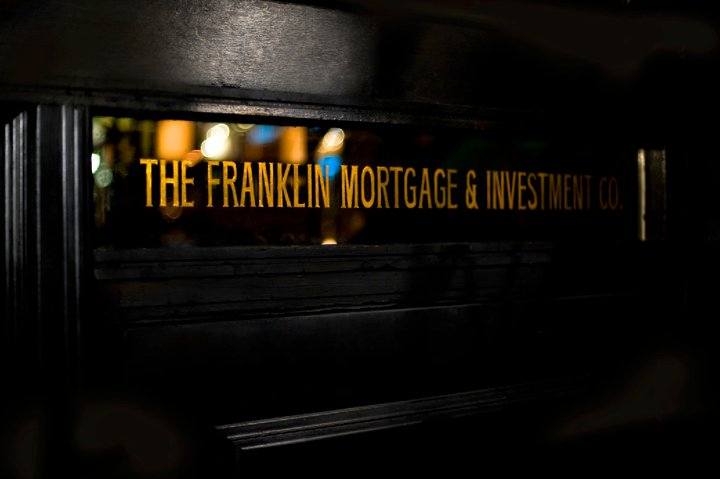 Head to this bar:

The Franklin Mortgage & Investment Co.
Despite the name, you don't need to sign up for a home loan to get served here. The Franklin Mortgage & Investment Co. is actually named after the bootlegging ring that was active during Prohibition. It was once among Bon Appétit's best new cocktail bars, and it's continued wowing customers. You probably shouldn't expect top-notch service, but the drinks are impeccable. Even the TripAdvisor reviewers who hated the service admit the drinks are out of this world. Plus, you won't have to wander very far for a mouth-watering, world-class cheeseburger.
Next: A drink for every taste at our next best bar.
4. Houston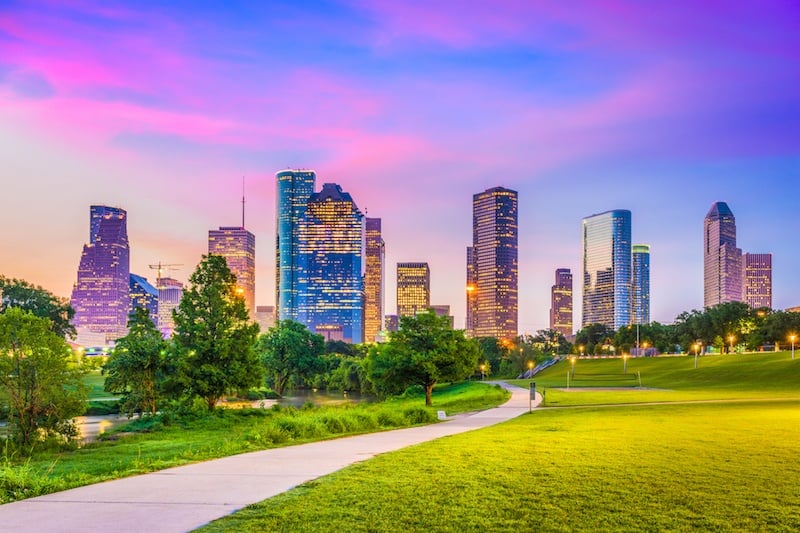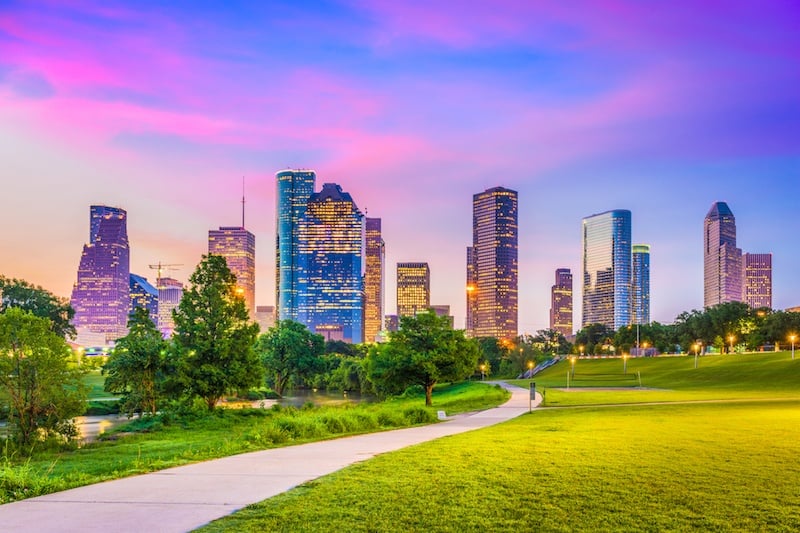 Head to this bar:

Anvil Bar and Refuge
If you can't find something at Anvil Bar and Refuge to wet your whistle, you're probably not trying hard enough. The spirits menu resembles a phone book, seemingly enough to make a drink for all of Houston's 2.3 million people. A variety of cocktails rotate seasonally and join the extensive spirits list. Anvil Bar and Refuge once made GQ's list of best cocktail bars in the United States, and it's still adding accolades to its name.
Next: Several options in our next city, but one tops the list.
3. Chicago
Head to this bar:

The Aviary
Watering holes such as The Violet Hour, Dusek's, and Milk Room serve up fine spirits and cocktails to Chicago's 2.7 million people. The Aviary is the cream of the crop. It's run by one of the city's most famous chefs, and its cocktails can't be found anywhere else. The prices reflect the unique ingredients, but people who've sipped a tipple at The Aviary say it's an experience like no other.
Next: Creative bartenders make this one of the best bars in the world.
2. Los Angeles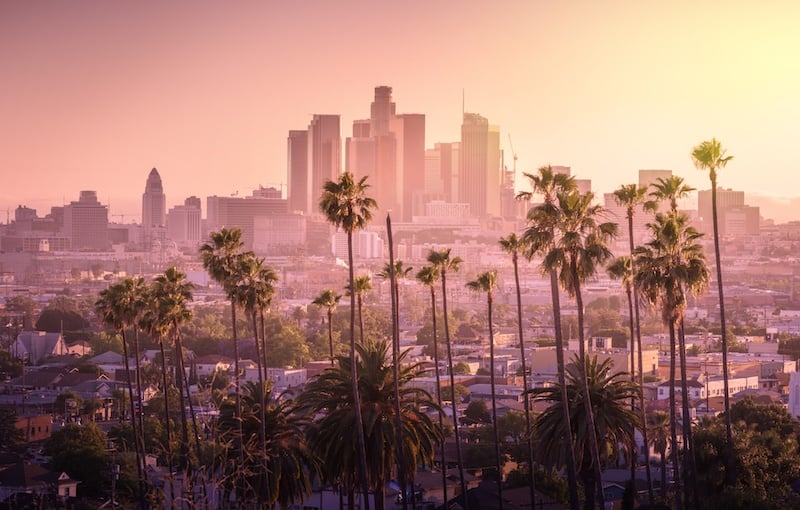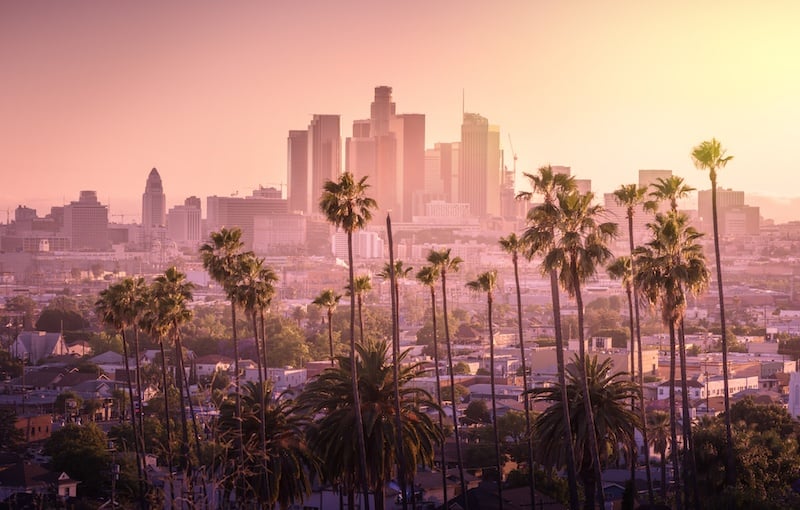 Head to this bar:

The Varnish
There are several cocktail bars catering to Los Angeles' 3.9 million residents, but The Varnish is the best of the bunch. The drink menu isn't extensive, but you can trust the creative bartenders to come up with something memorable, and that's why it's one of the world's best bars.
Next: Extensive drink list plus comfort food make our last spot one of the best bars in the world.
1. New York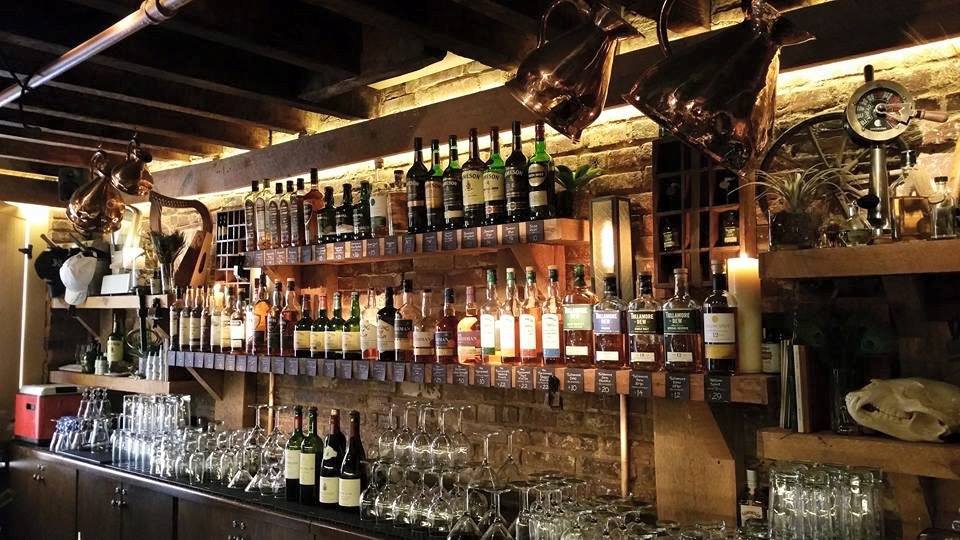 Head to this bar:

Dead Rabbit
Just as in Chicago and Los Angeles before it, New York houses a wide selection of notable cocktail bars for its 8.5 million people. A handful of them are among the world's 50 best bars, but Dead Rabbit stands above the rest. The bar has more than 20 mixed drinks, enough to satisfy almost any palate. In addition to serving drinks, Dead Rabbit has lunch, brunch, and dinner menus to satisfy your other cravings. CNN calls it the world's best bar, and TripAdvisor reviewers wholeheartedly agree.
Check out The Cheat Sheet on Facebook!
Read more: The Ford Cars You've Probably Never Seen and Will Never Be Able to Buy in America