7 Best Bars in the U.S. for Watching Football
For die-hard football fans, the season from late August until the beginning of February is a glorious time. It's completely acceptable to order huge plates of wings and drink beer starting at noon on a Sunday — followed by repeat experiences on Monday and Thursday nights. But it can get expensive if you're actually looking to attend an NFL game, especially if you live in a city with a hyper-loyal fan base. And no matter how amazing your flat screen is at home, watching the games week after week on your own can get boring.
Enter some of the best sports bars for watching football. They come fully loaded with ample TVs, a great selection of beer and bar food, and have the fan base to go with it. Whether you're looking to watch a game with friends or simply get caught up in your hometown hype, a good sports bar will make you feel like you're at the center of the action, even if you're not at the game.
It would be impossible to name the major haunts from every city in the nation, but here are some of the best you'll find.
1. Truck Yard in Dallas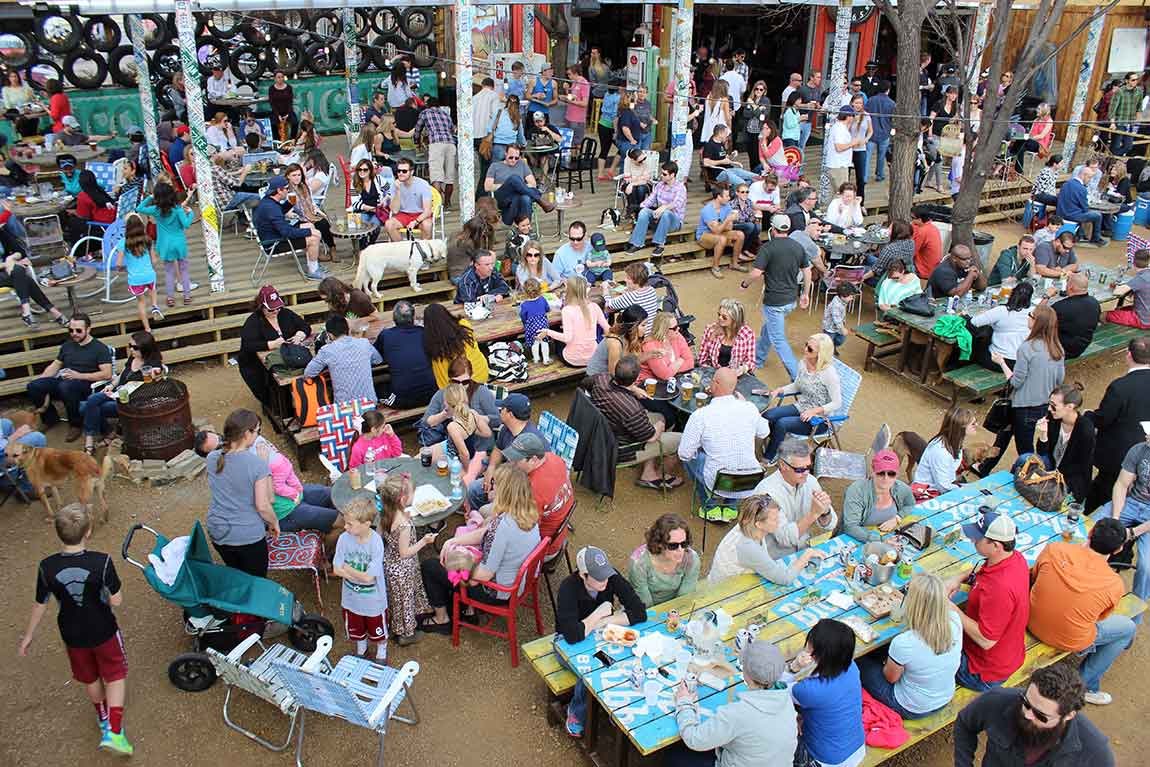 This part bar, part beer garden, part adult playground is complete with rotating food trucks, tire swings, booths in pickup truck beds, and a vintage Airstream. Travel + Leisure says it's one of the best places to watch a football game, since the owners set up projectors in the large outdoor seating area. It earned its ESPN stamp of approval when the network broadcast from its venue in 2013, and hasn't dipped in popularity since. It's also earned a reputation for being dog-friendly and family-friendly, so if you're looking to sip on a pint while also watching the game with your pooch and kids alongside, this is the place to be.
2. Stadium View Bar & Grille in Green Bay, Wisconsin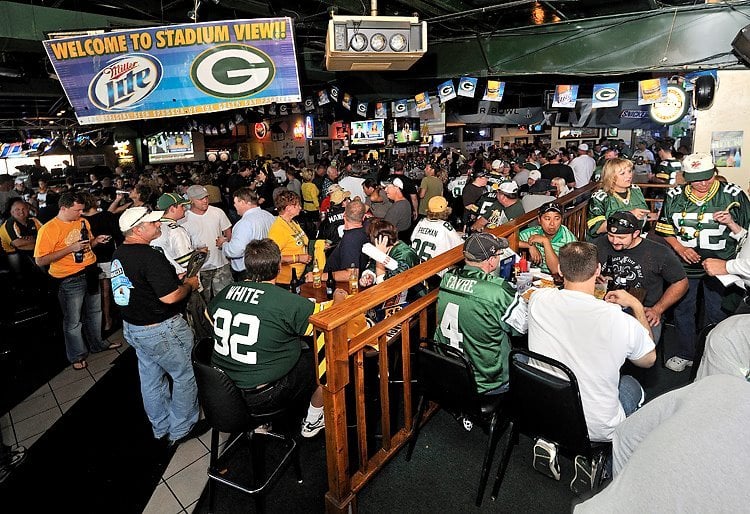 The rest of the country just doesn't make football fans like they do in Green Bay. Generations of Packers devotees are on the waiting list for season tickets, which means most of them need to find another location to watch the games. The Stadium View, which is within spitting distance of Lambeau Field, has the reputation for feeling like you're at the game without the below-freezing temperatures. You won't find any other games showing on a Sunday — all 30 of the bar's TVs broadcast the Packers — but you also won't find a better place to wear your cheese head, either. There are 25 beers on tap, Thrillist reports, not to mention the deep-fried cheese curds on the menu.
3. The Fifty/50 in Chicago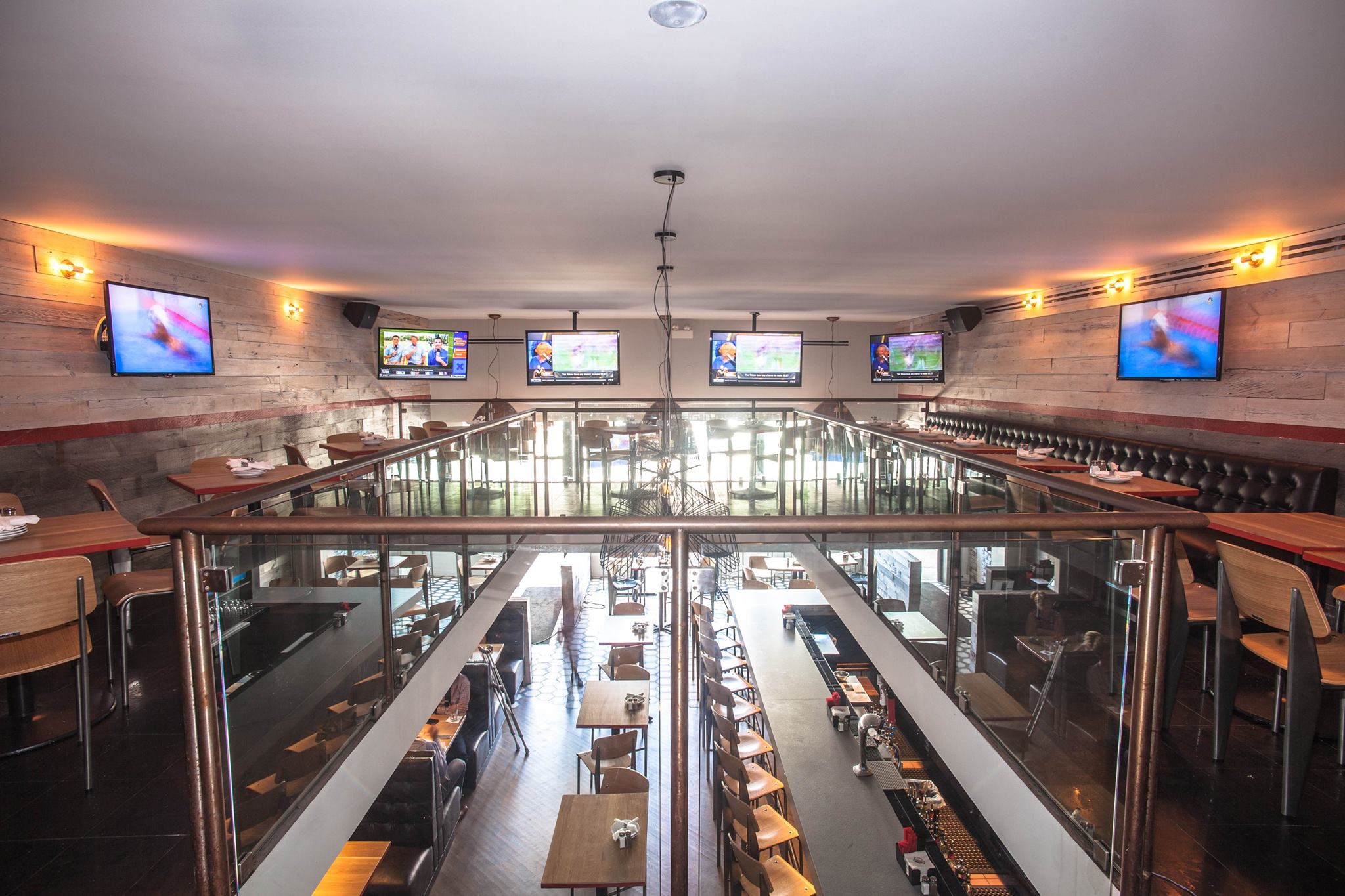 According to Thrillist, there's no better place to be a Bears fan than this bar — especially if you take the Green Bay rivalry to heart. You'll be welcomed by a "Packers Suck" banner, and a 20-pound block of cheese gets set ablaze every time the Bears score a touchdown in this three-story bar in Wicker Park. You won't find any Wisconsin beers on game days, but the rest of the beer list, the ample supply of TVs, a patio, and some of the best wings in Chicago will make up for it.
4. Blondies Sports in New York City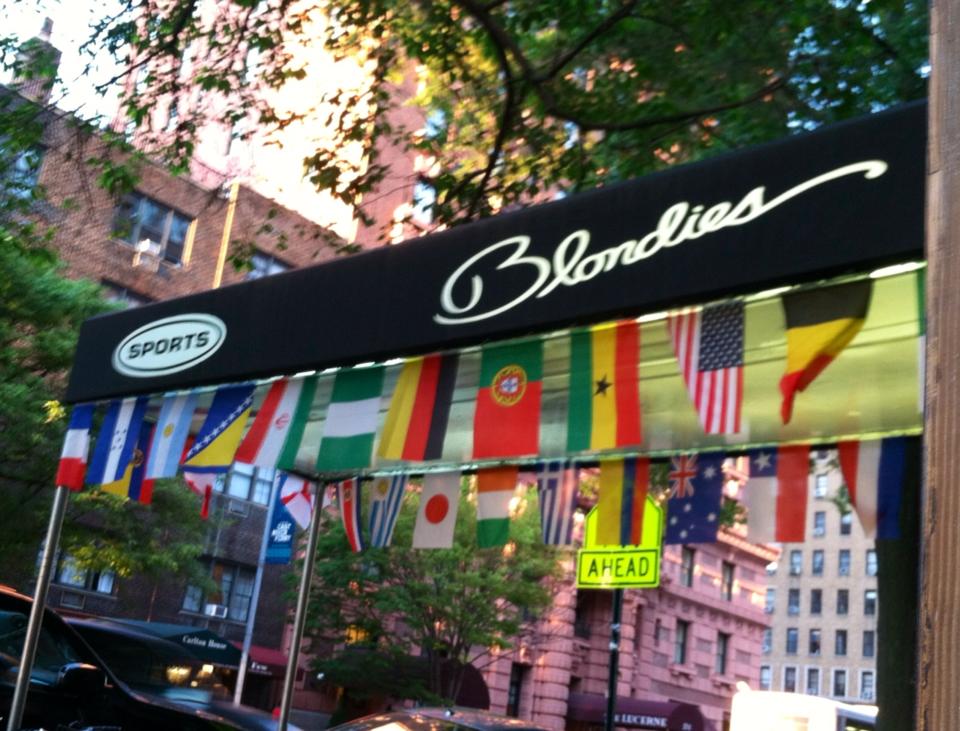 A hot spot for Big 10 and NFL fans alike, this bar on the Upper West Side has more TVs than you're able to count, and a great selection of cheap beer on game days. Weekends and Monday nights get crowded — especially for Monday's all-you-can-eat wing special. The bar made CBS's list of best sports bars in the New York area, quite a feat considering the amount of competition in Manhattan alone. According to Eater, the friendly staff is kind enough to change the channel to any game you'd like to see.
5. Tag Lounge and Bar in Las Vegas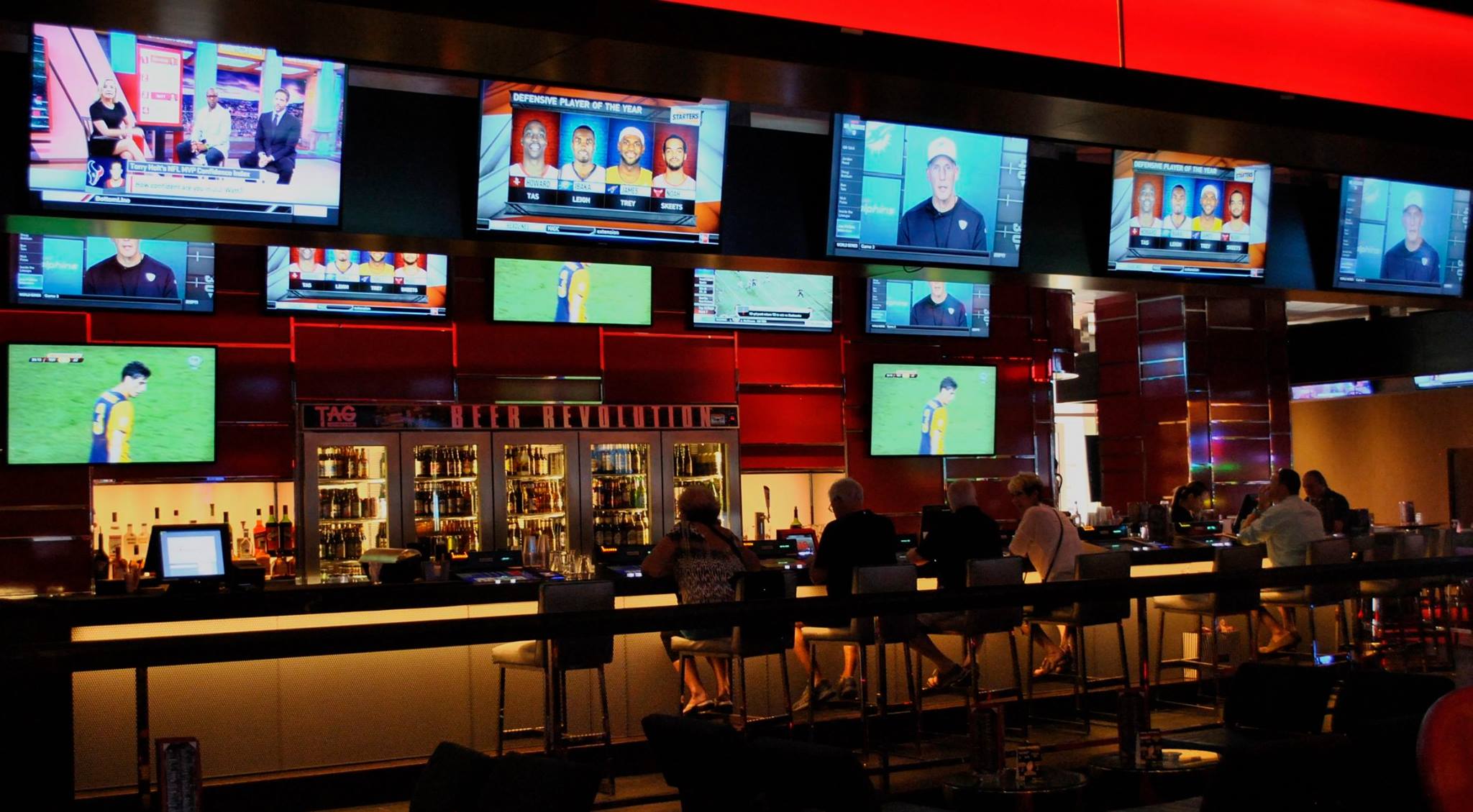 Everything is bigger, brighter, and a little bit crazier in Vegas, and that's also the case for this sports bar, which shows events from all over the world on its 43 TVs. The bar boasts a list of more than 300 bottles of beer, and brewers host tastings during the games. Since it's Vegas, there's also ample opportunity for gambling or other entertainment, if your team isn't doing so hot on game day.
6. The Tavern Downtown in Denver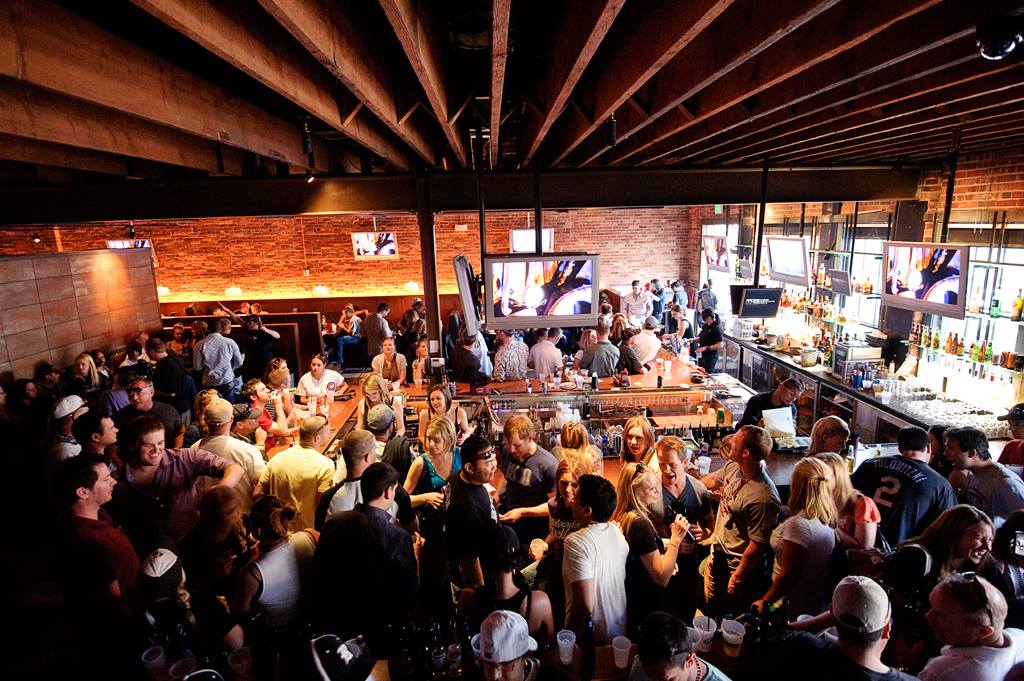 This bar in the heart of Denver is an official sponsor of the Broncos, which means every week two patrons are randomly chosen to watch the team warm up from the sidelines. Aside from that, the venue boasts an expansive beer list, two bar levels, and an 11,000-square-foot rooftop patio for when the weather cooperates. Billiards, foosball, and mini bowling complete the entertainment when the games aren't exciting. Plus, the patio is within sight of Coors Field, meaning you can catch the Rockies action when football's not in season.
7. Penn Quarter Sports Tavern in Washington, D.C.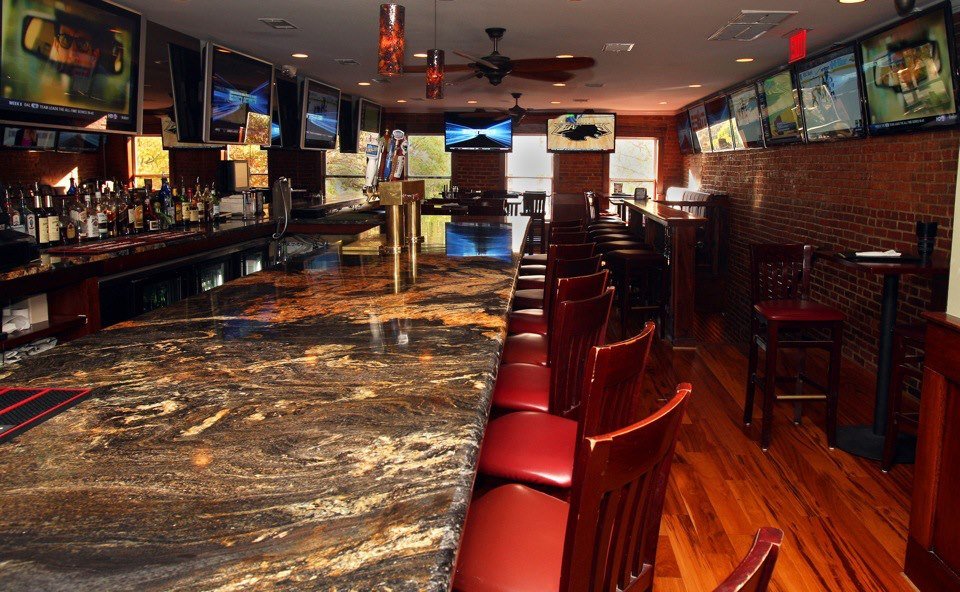 If you're looking for a no-frills place to watch some football in the heart of D.C., Penn Quarter is the place for you. It's also known for its Washington Capitals fan base, but it flies the flags for the Seahawks, Bears, and Broncos, along with Ole Miss and Texas A&M. According to The Washington Post, it boasts tons TVs inside, but also has a few flat screens on the sidewalk patio for when you'd prefer to be outside.