The Best Beaches in the United States
Put down your passport and forget traveling to far-flung tropical destinations in search of beautiful beaches. Some of the most stunning white sand paradise settings can be found right in the United States — meaning you don't need to waste money and energy on international travel. (Have you seen those customs lines lately?)
Every year, U.S. News ranks United States beaches based on important criteria, such as smooth white sands, peaceful water that's made for wading, and fun attractions the whole family can enjoy. So pack up the cooler and a beach chair, sit back, and enjoy the top 15 beach destinations in the country for 2017.
15. Key West, Florida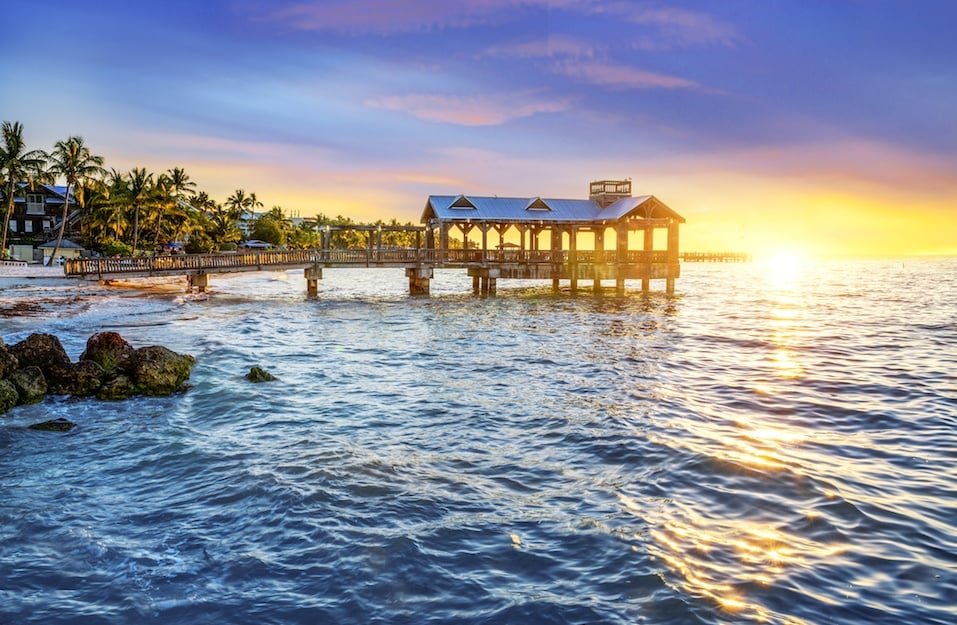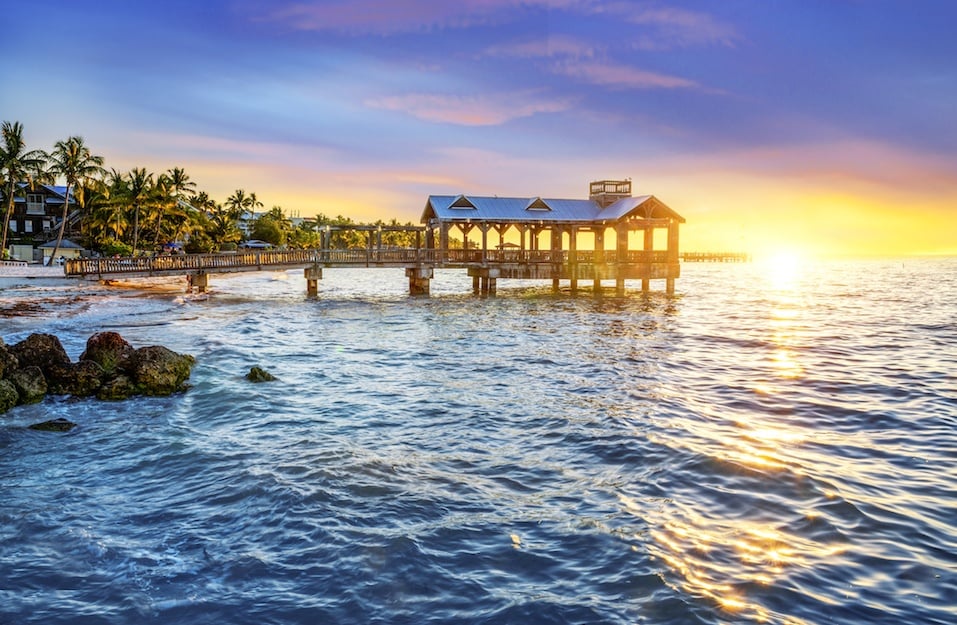 The Florida Keys attract year-round visitors seeking reliably gorgeous weather and white sand beaches that rival the Caribbean. Key West is the southernmost point in the continental U.S. (and marked by a famous buoy). Warm waters, a relaxed atmosphere, and friendly locals known as "Conchs" will make your vacation the exact kind of unplugged, laid-back time you've been seeking.
While you're there, check out a host of typical water-based activities, such as sailing, snorkeling, kayaking, beach-combing, and more. Key West is also home to a few museums. And tourists can enjoy their fill of shopping and dining on the popular Duval Street.

14. Martha's Vineyard, Massachusetts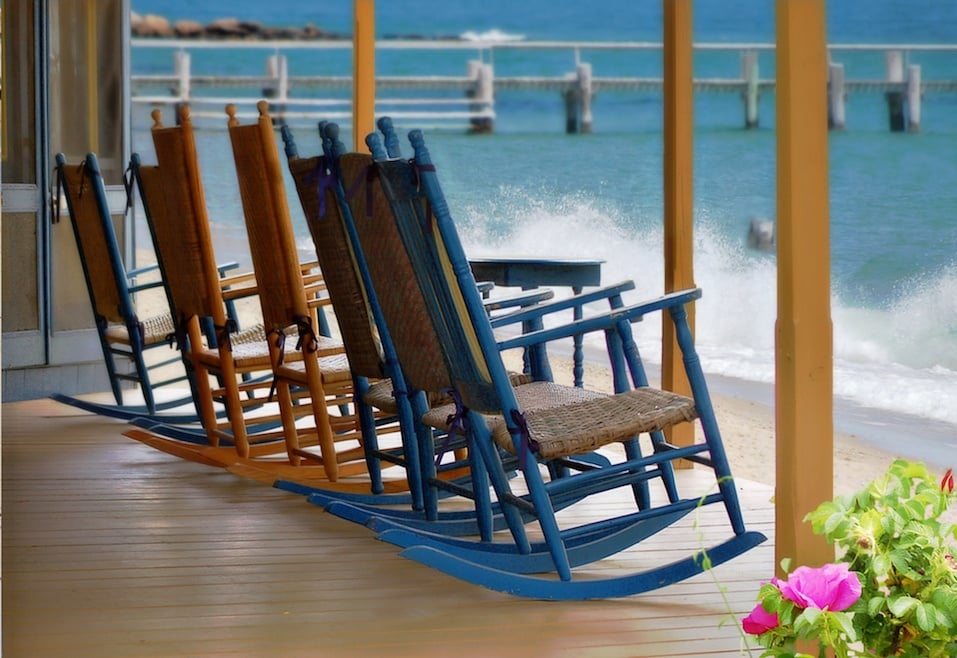 With famous visitors, including Barack Obama and David Letterman, this island off the coast of Cape Cod makes the list of top beach destinations in the U.S. Visiting Martha's Vineyard is like a taking a step back in time, when the pace was relaxed and families strolled down lamp-lit streets for nightly stops at the ice cream shop.
While you're there, rent a quaint summer cottage. Go for a scenic bike ride around the island. Pack as picnic lunch for the beach. And don't miss out on the old-fashioned carousel in Oak Bluffs. If you've ever dreamed of what it's like to live the simple life of 50 years ago — but you still want to enjoy the beach — Martha's Vineyard (ranked the No. 2 most relaxing beach) is right up your alley.

13. West Palm Beach, Florida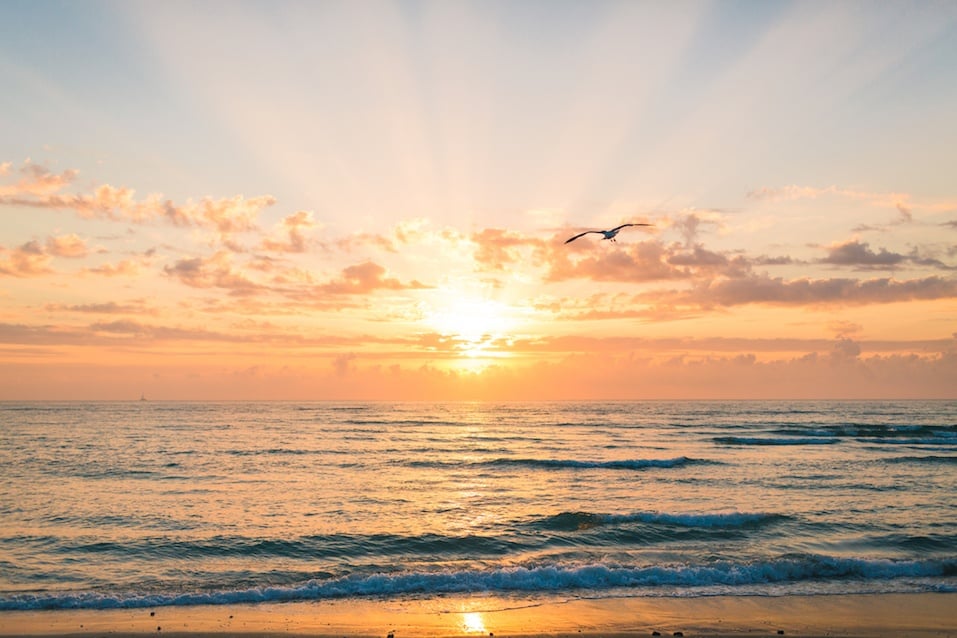 Fair warning: Waking up in West Palm Beach might make you feel like a celebrity. Famous playground to the rich and elite, this luxury seaside Florida town boasts gorgeous white sand beaches, upscale shopping, and dining destinations on Clematis Street and City Place. And it has top-ranked accommodations, such as The Breakers and The Four Seasons.
But West Palm Beach is not just about lounging and shopping. While you're there, enhance your cultural knowledge when you visit the Norton Museum of Art and the Kravis Center for Performing Arts. Or take a stroll through the Palm Beach Zoo & Conservation Society, McCarthy's Wildlife Sanctuary, or Mounts Botanical Garden.

12. Boca Raton, Florida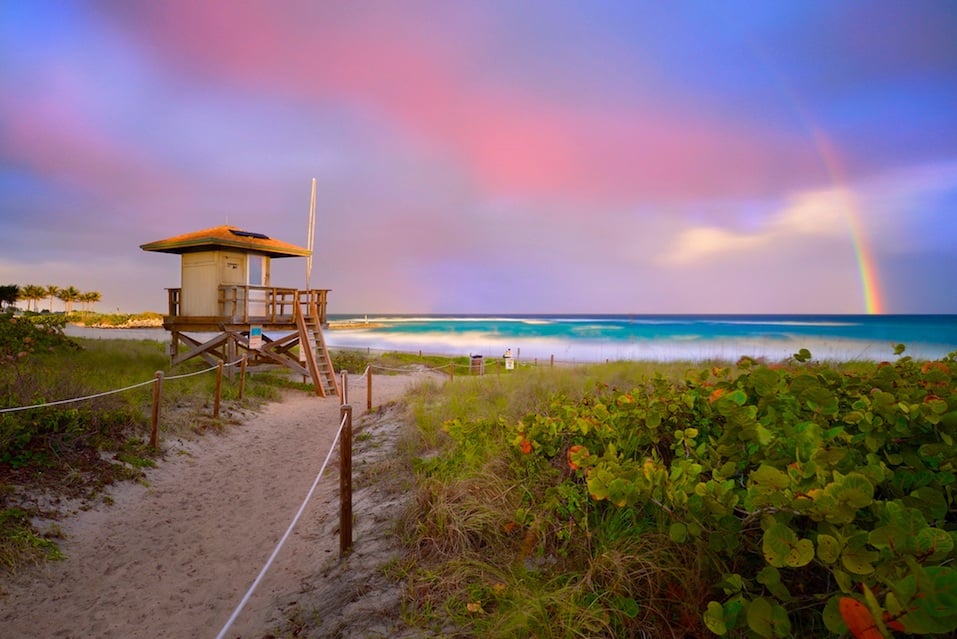 Designed as one of the state's premier resort towns in the beginning of the 20th century, Boca Raton has been attracting beachgoers for quite a while, thanks to its gorgeous landscape and upscale attractions. Affectionately known as just "Boca," this beach destination boasts idyllic parks and beaches, tons of wildlife, art museums, trendy shopping destinations, fine dining, and so much more.

11. Biloxi, Mississippi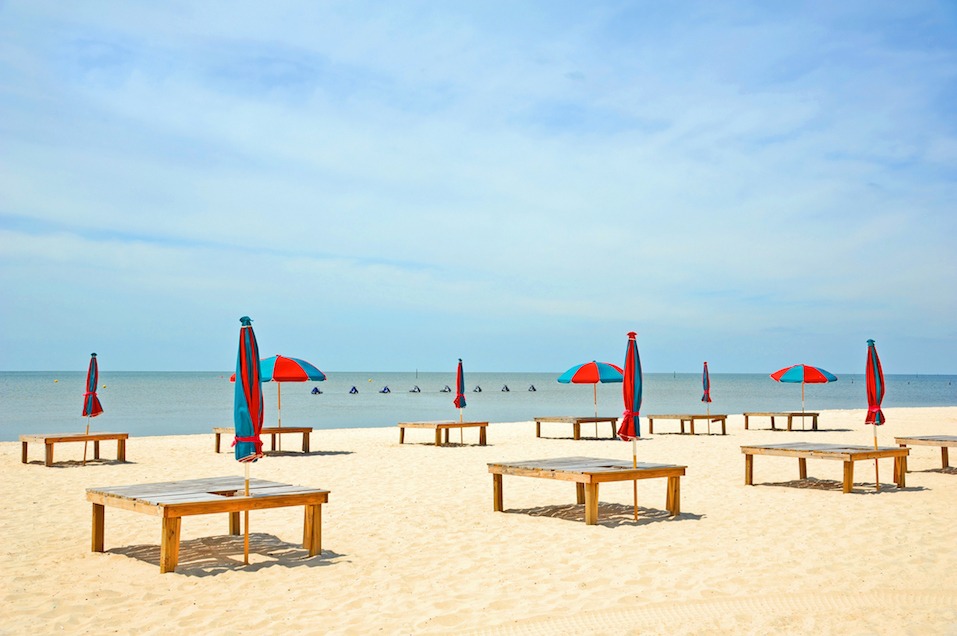 If you find yourself in the South, you don't want to miss out on Biloxi beaches. Situation on the Gulf Coast and known as the "playground of the South," this popular vacation destination about 90 miles northeast of New Orleans has it all.
Besides just lounging on the sand, you can try your luck at some of the seaside casinos. Or check out local artists, take a ferry to Ship Island, and so much more. U.S. News ranked it the No. 5 best family beach and No. 8 best cheap summer vacation in the country.

10. Santa Barbara, California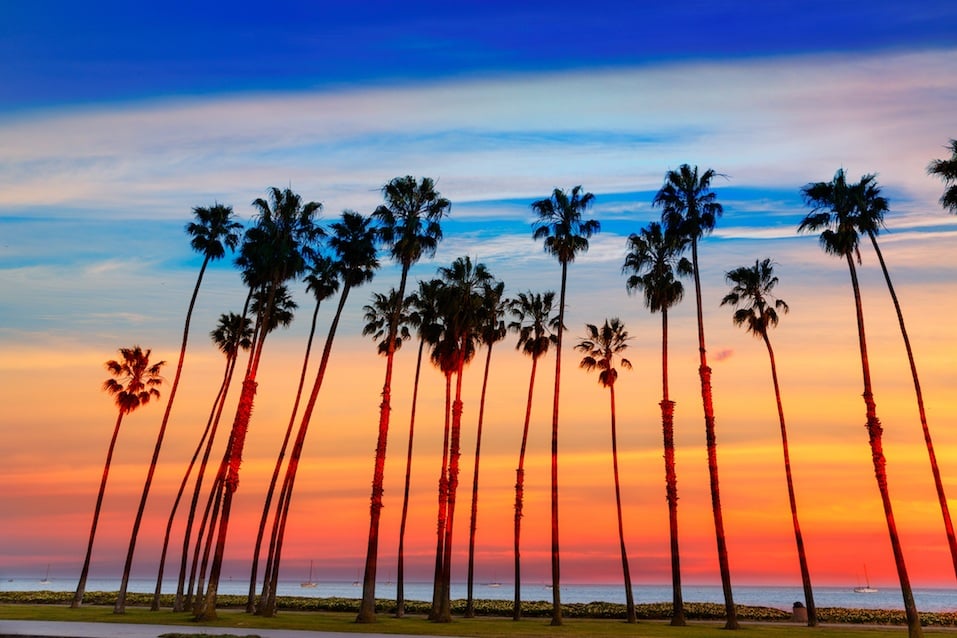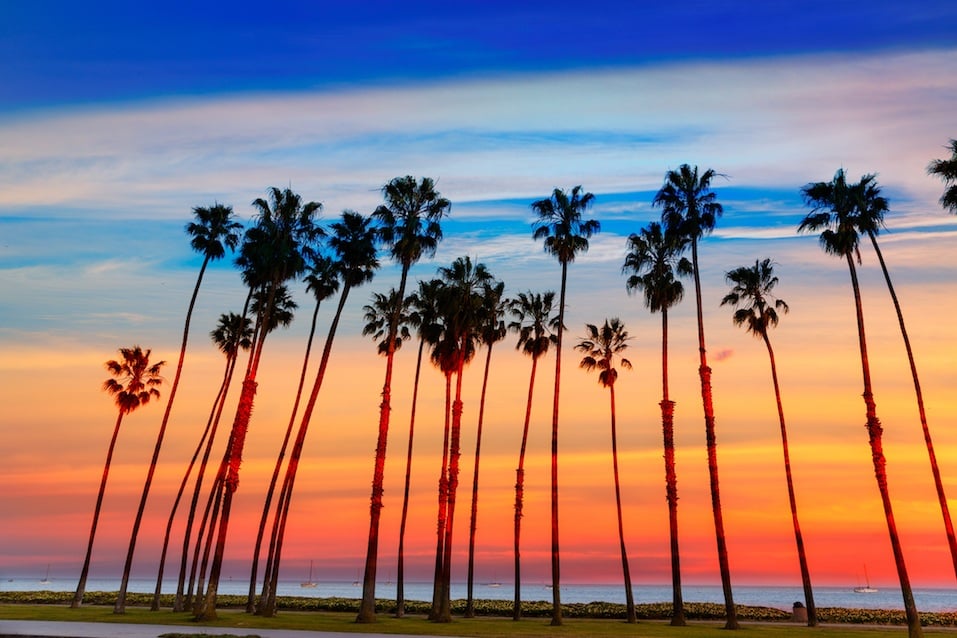 It's pricey but worth it. Santa Barbara used to be known for movie-making. But since A-listers and studio heads migrated south to Los Angeles, it's become a more typical beach town that's equal parts fashionable and relaxed.
When you're in Santa Barbara, you'll certainly spend a fair amount of time lounging on the gorgeous beach — as you should. But if you need a little more mental stimulation, check out the Santa Barbara Museum of Art, the Santa Barbara Botanic Garden, or the Santa Barbara Zoo.

9. Atlantic City, New Jersey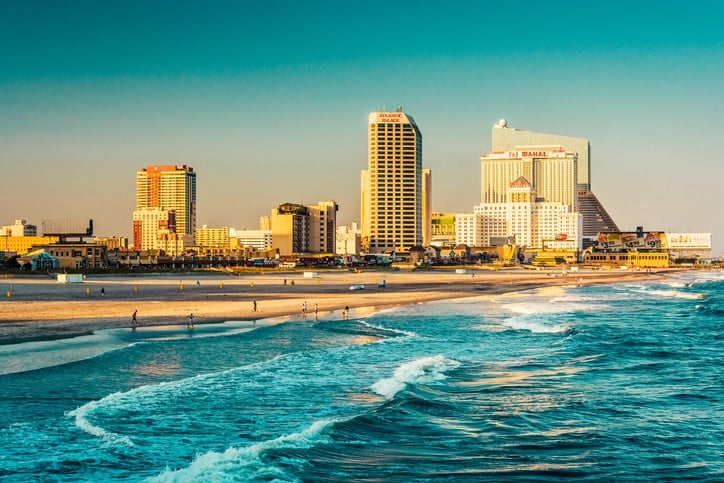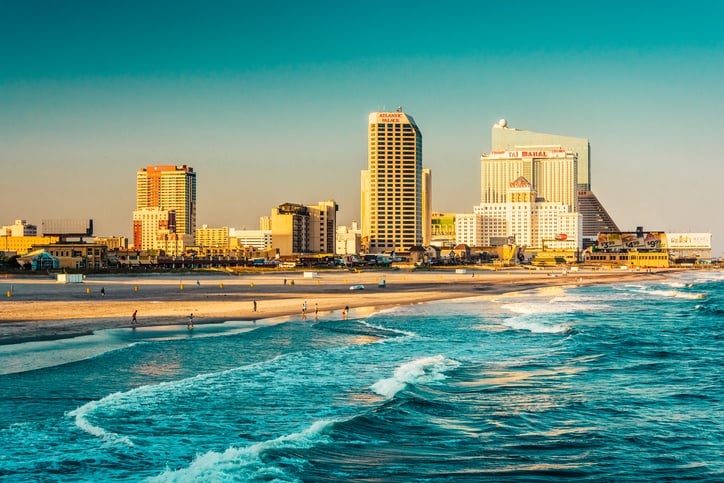 Feeling lucky? Then, head to Atlantic City, where you can spend the whole day on the sand and your whole night trying your luck at the roulette table on the famous boardwalk that's lined with gigantic casinos. Cheaper than Vegas and situated on the Atlantic coastline, it's just the place to go when you want a mix of beach and nightlife.
Stroll the 4-mile-long boardwalk. And go souvenir shopping, check out old-fashioned carnival rides and games, and enjoy delicious dining options, too.

8. Monterey, California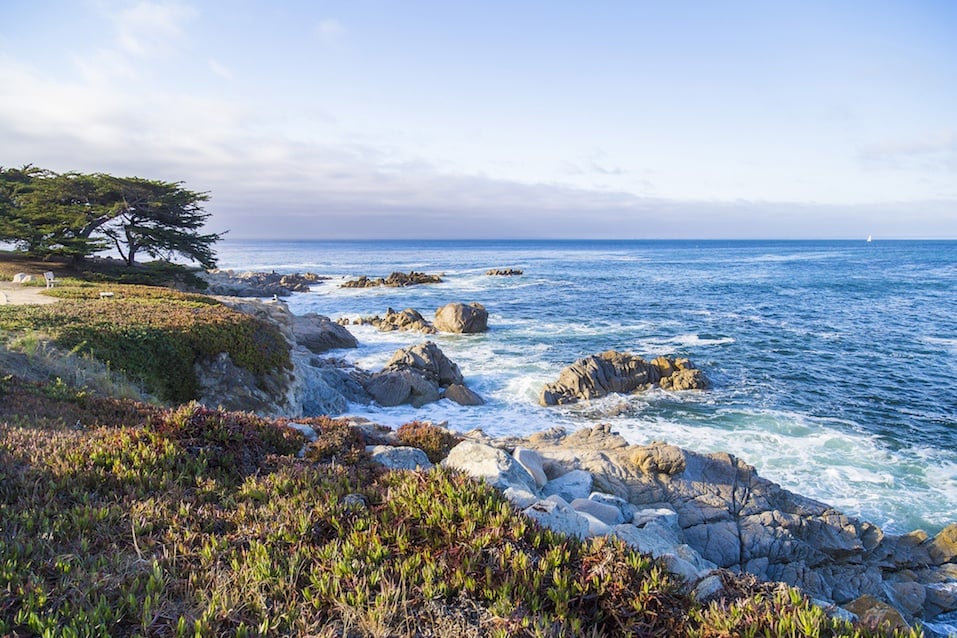 Located well to the north of some more popular California beaches, the Monterey Peninsula offers a more laid-back approach to beach bumming. Different parts of the peninsula attract different sorts of folks. Locals head south to Carmel-by-the-Sea, and tourists flock north. Although the real estate here is astronomically priced, it is possible to plan an affordable weekend and just pretend to be a jet-setter for a couple days.
Golfers, take note: Monterey's Pebble Beach was ranked the No. 1 golf destination by U.S. News.

7. St. Augustine, Florida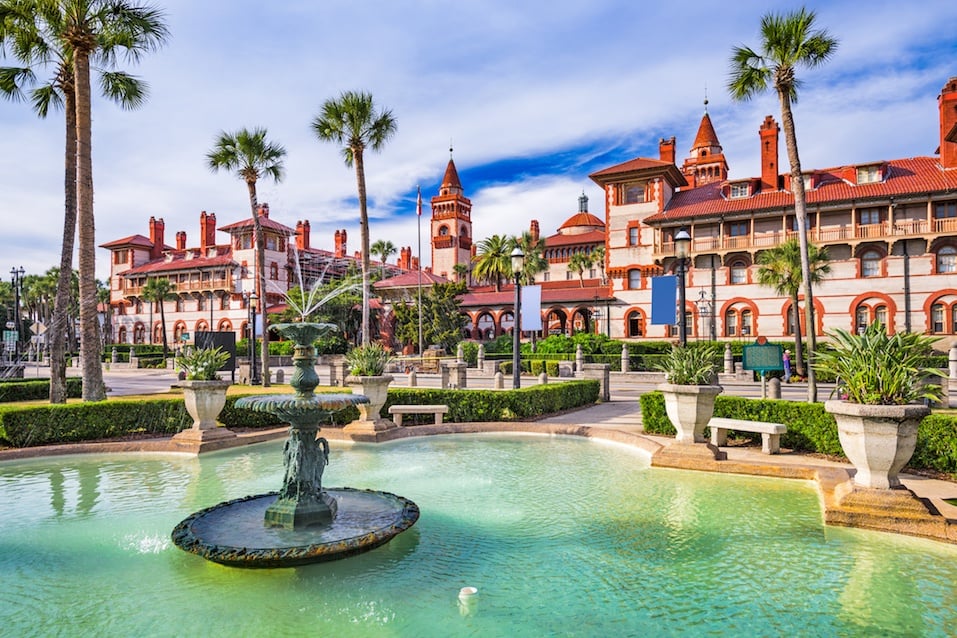 You'll have to head back to the Sunshine State if you want to see the next beach destination. The ideal spot for history buffs, the Florida city of St. Augustine is the oldest continuously occupied European settlement in the country. It boasts cobblestone streets and colonial architecture, along with white-sand beaches.
But it's not all just a history lesson. Besides all the cool historical sites (including nightly ghost tours), you can participate in all your favorite typical beach activities. There's shopping, dining, lounging, and listening to live music.

6. Lana'i, Hawaii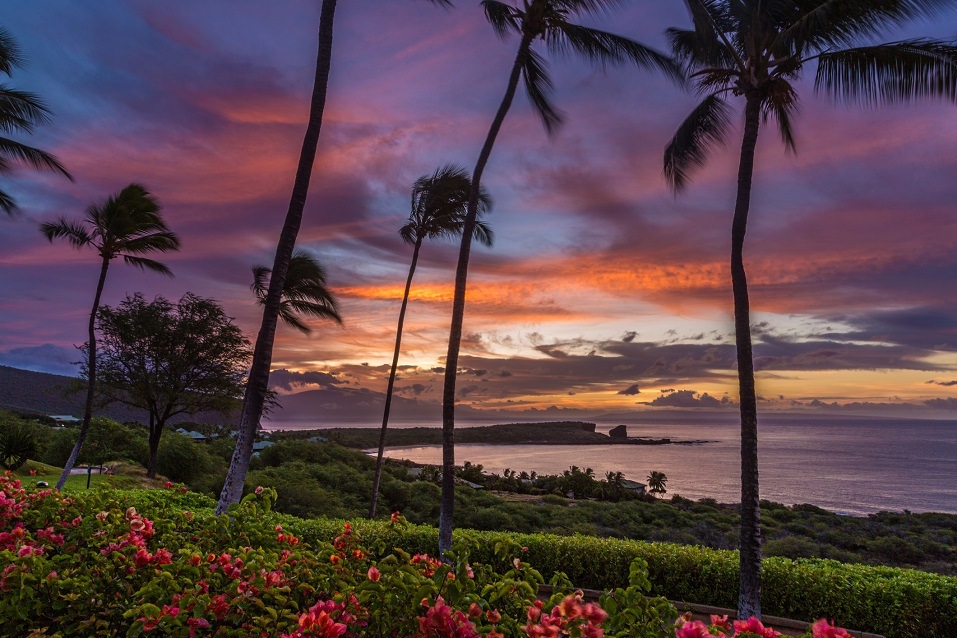 Not all Hawaiian beaches are overrun with tourists. For seclusion-seeking beachgoers, the exclusive island of Lana'i abounds with remote beaches, incredible rock formations, and jaw-dropping colorful reefs.
And it's classy, too. Billionaires Bill Gates and Larry Ellison have been engaged in an epic battle over real estate ownership for years. And though you might not be able to afford your own piece of that pie, you can enjoy some of the fine dining, five-star hotels, and exceptional service the island has to offer. Just be sure to bring your paramour, as Lana'i was rated one of the best honeymoon destinations as well as one of the best romantic getaways by U.S. News.

5. Miami Beach, Florida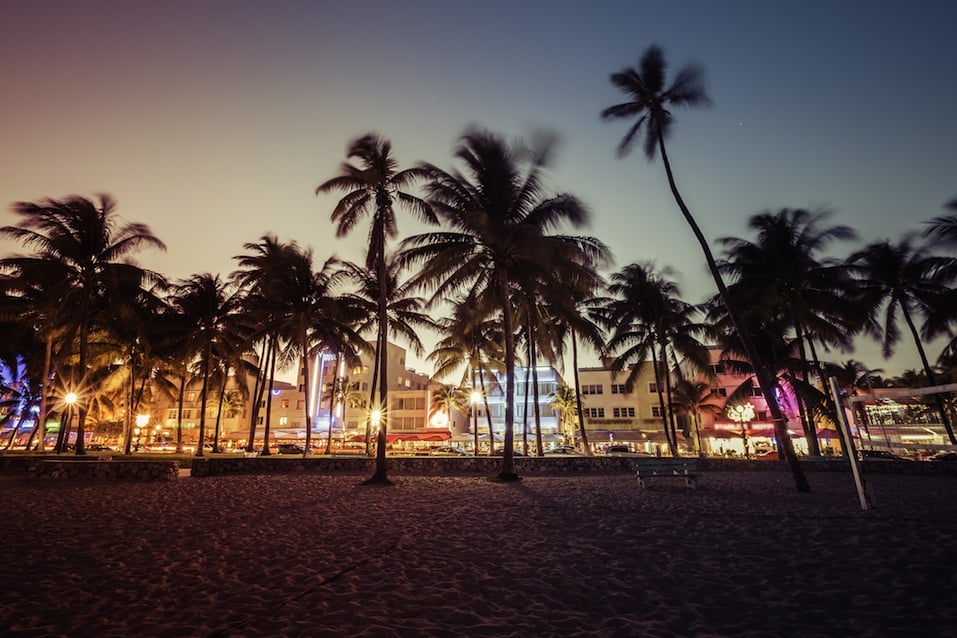 If you want your beach vacation with a generous side of nightlife, then head right on over to Miami Beach. With attractions for everyone — from families with young kids to hard-living rock stars — Miami Beach truly has it all. And it's known as "America's Riviera."
South Beach boasts the most exclusive upscale dining, shopping, and clubs where you definitely have to be on the list or be toting an AmEx black card to get in. Meanwhile, the sandy beaches and sun-filled days are perfectly suited to families on a more low-key vacation.

4. The Big Island, Hawaii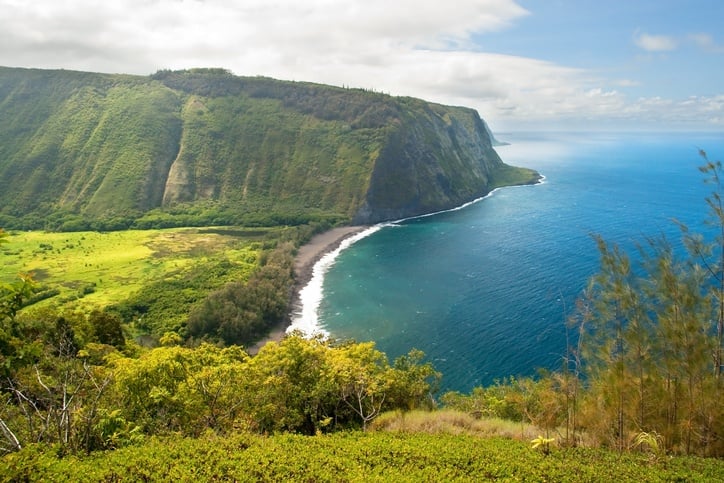 Some other Hawaiian islands might be more popular, but that doesn't mean you should discount the Big Island when you're seeking out a stunning beach destination that doesn't require a passport. Unique black sand beaches, lava deserts, tropical rainforests, and hiking trails are all part of what makes the Big Island worthy of your attention. After all, it's still Hawaii.

3. Kauai, Hawaii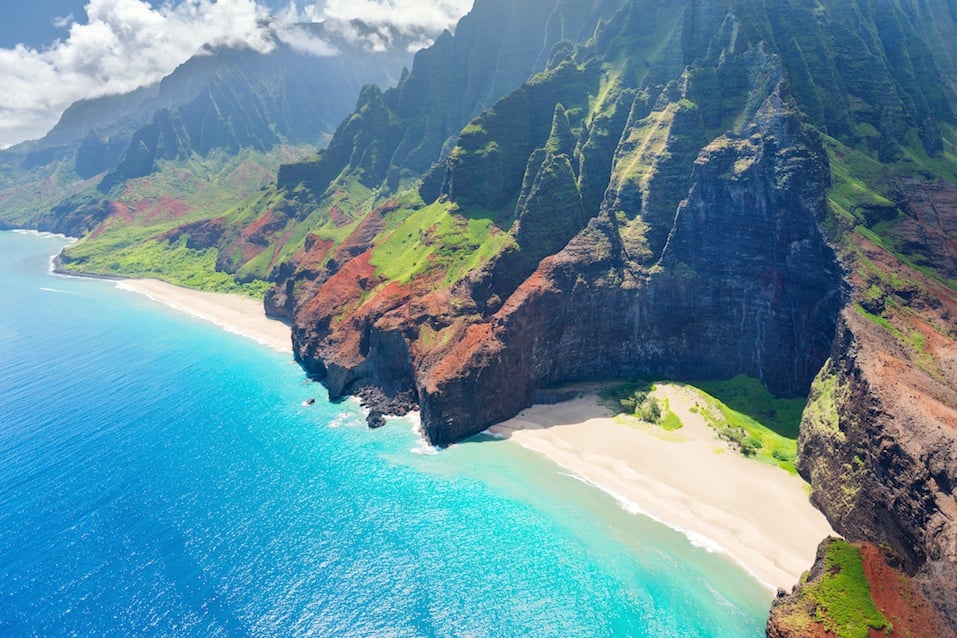 If you're looking for the more rural, wild form of Hawaii, then Kauai is the place for you. With incredible vistas and lush tropical foliage, this destination is a hiker's dream. And it puts new meaning to the phrase "off the beaten path."
You won't find crowds of tourists and 20-story high rise hotels here. In fact, Kauai doesn't have any hotels taller than a coconut tree. Rustic and real, this is where you should go if you want your beach vacation with a side of kayaking, hiking, exploring, and any other outdoor activity you can think of.

2. Maui, Hawaii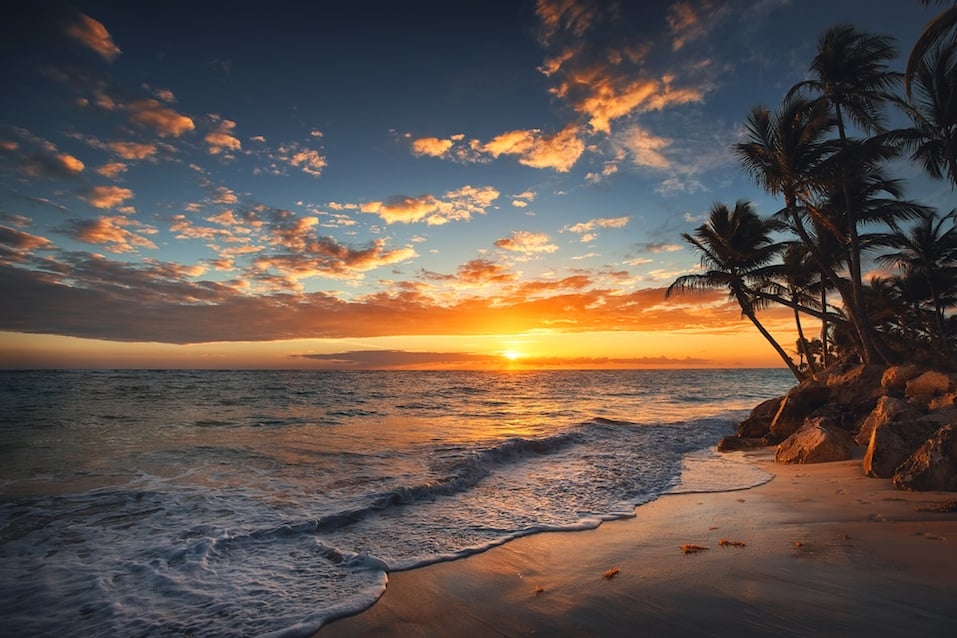 There's really no place like Maui. Ranked the No. 1 best romantic getaway, best luxury destination, and best relaxing getaway by U.S. News, this paradise in the Pacific Ocean is one of those places you absolutely must visit in your lifetime.
Indulge your Hawaiian island fantasies when you experience traditional luaus, world-class golfing, indescribable sunset walks, snorkeling adventures, and, of course, endless stretches of some of the most gorgeous beaches on the planet. Whether you're planning a romantic vacation, a girls-only getaway, or a fun family adventure, Maui has something for everyone. But be warned: You won't ever want to leave.

1. Honolulu, Hawaii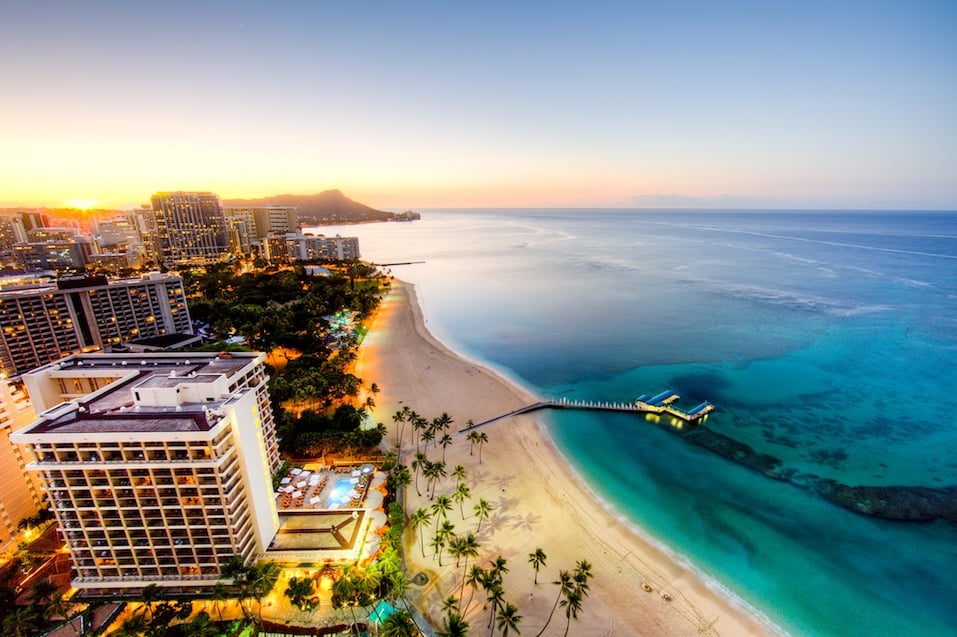 It should come as no surprise the No. 1 best beach in the U.S. can be found in Hawaii. Kauai has the wildlife, and Maui has the romance. But when it comes to all-around best features, the capital of the state can't be beat.
With famous stretches of sand, such as Waikiki Beach and wild foliage in the North Shore, Oahu encompasses all the winning traits of the other Hawaiian islands in one place. Plus, Honolulu is a bona fide city, with all the delicious dining and cultural activities you could hope for. Shop, eat, play, relax, and enjoy yourself in lovely Honolulu.