Best Cleaning Secrets That Hotel Maids Swear By
Tired of feeling like your house is never as clean as you want? Looking to update your housecleaning regimen? Here, we take a look at cleaning secrets that hotels maids swear by. (You'll love the tip on page 10.)
1. De-cluttering is key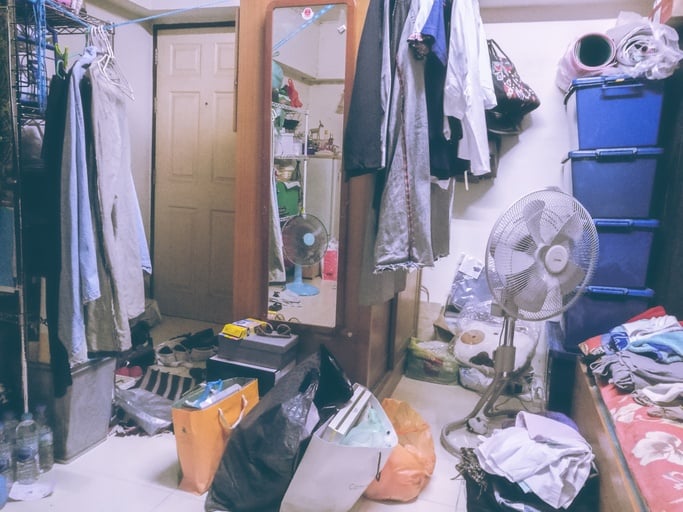 Tip: Start by decluttering so you can access every surface and space.
Hotel housekeeping manager Maria Stickney tells Good Housekeeping, "This removes the temptation of just wiping around these items or picking them up and immediately placing them back down on a wet surface, which can leave ring marks." Also, consider emptying trash cans first.
Next: How to get your priorities straight
2. Prioritize which room to clean first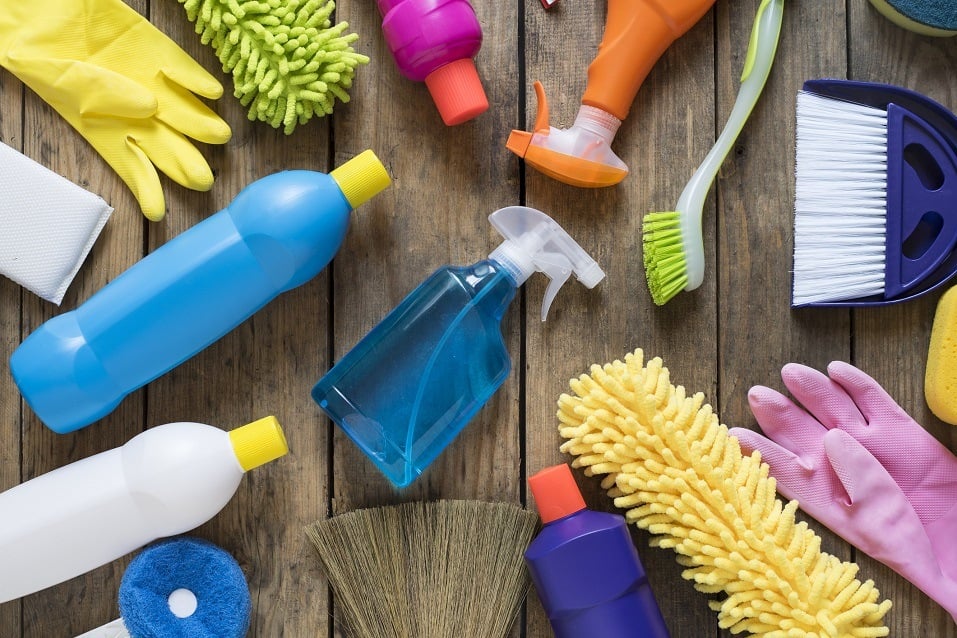 Tip: Save the bathroom for last.
You may despise cleaning the bathroom and think getting that out of the way first is best, but consider saving the commode for last. "It's best to start in the bedroom (rather than the bathroom) to minimize bacterial transfer," Stickney tells Good Housekeeping.
Next: Don't miss these details.
3. Identify the tricky spots ahead of time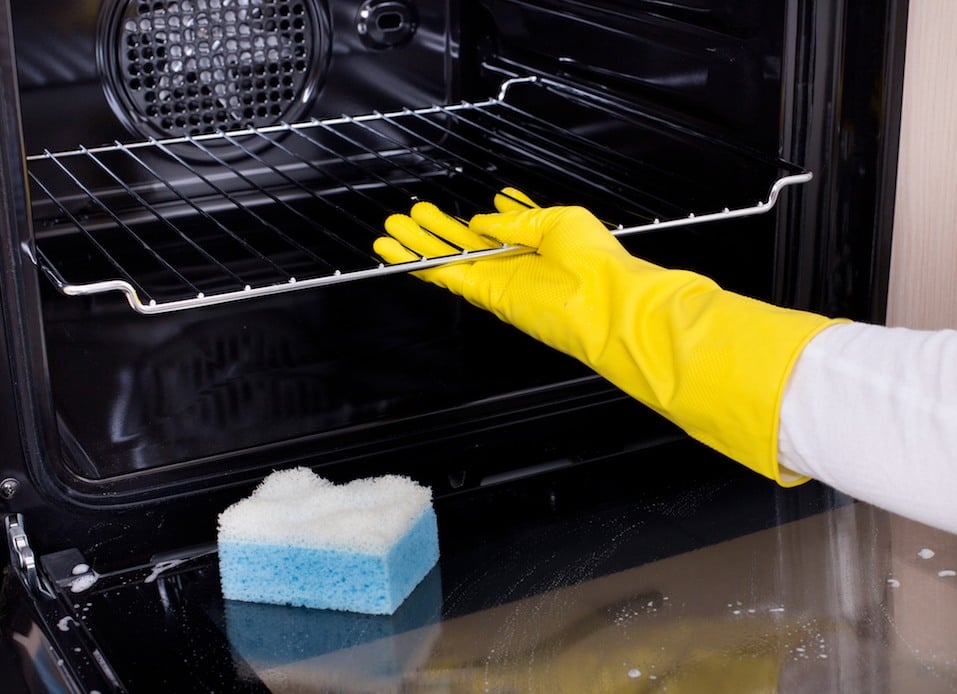 Tip: Recognize the areas that will be hardest to clean, so you can prioritize them.
The racks in your oven, the screws at the bottom of the toilet, that corner by the door… Whatever your problem spots are, schedule your cleaning regimen around them.
Next: Get your money's worth.
4. Let the products sink in
Tip: Cleaning products are most effective if you let them do their jobs, especially in the bathroom.
It's human nature to complete tedious chores quickly. But when it comes to your bathroom, let cleaning products sink in for several minutes. Tackle the medicine cabinet while you wait on the toilet; clean the mirror while you wait on the sink, and so on.
Next: Don't trash this item; clean with it.
5. Add a toothbrush to your arsenal
Tip: A toothbrush can firmly clean nooks and crannies that sponges and rags can't reach.
"I have several small brushes to get into those tiny cracks in the bathroom," Stickney tells Good Housekeeping.
Next: Forget the feather duster.
6. Know the best way to dust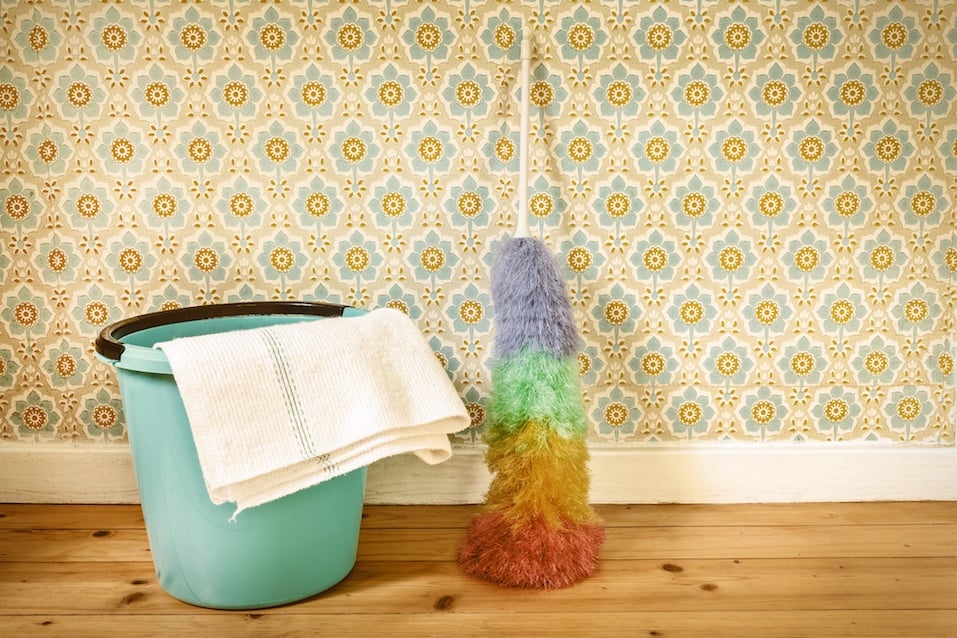 Tip: Forgo the feather duster; use a 100% cotton T-shirt instead.
Your old T-shirts, or really any cotton item, can dust just as effectively as a store-bought duster. Agustin Canongo, the Director of Housekeeping at Loews Vanderbilt Hotel in Nashville tells Good Housekeeping that microfiber sheets are also great for picking up dust.
Next: It's okay to get violent with this chore.
7. Give drapes a good whack
Tip: Whack drapes with a hand towel in between deep cleanings, then vacuum the fallen dust all the floor.
Stickney explains the drape attachment on your vacuum doesn't get all the nooks and crannies where dust can hide.
Next: Prep your floors the right way.
8. Before you mop …
Tip: Sweep or vacuum the floor first.
This will help clean up excess dust, hair, and any other gunk that may become difficult to clean once the mop and solution get the floor wet.
Next: The big secret about your fitted sheets.
9. Making the bed, made easier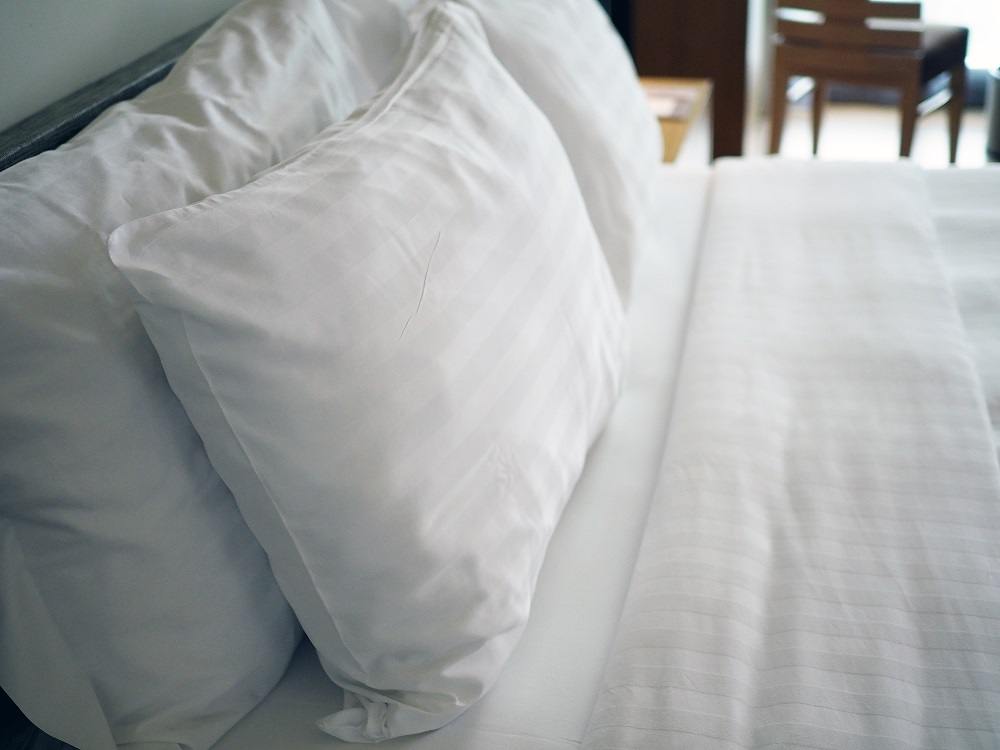 Tip: Tags are on the bottom left side of king sheets; they're on the bottom right side of queen sheets.
Most people know when it comes to putting fitted sheets on beds, "tags always go on the bottom," explains Emma Anderson, Best Western's 2014 Housekeeper of the Year. But you can save time rearranging by knowing the tags' locations on king and queen sheets.
Next: The right way to vacuum for ultimate cleanliness
10. The ultimate vacuuming trick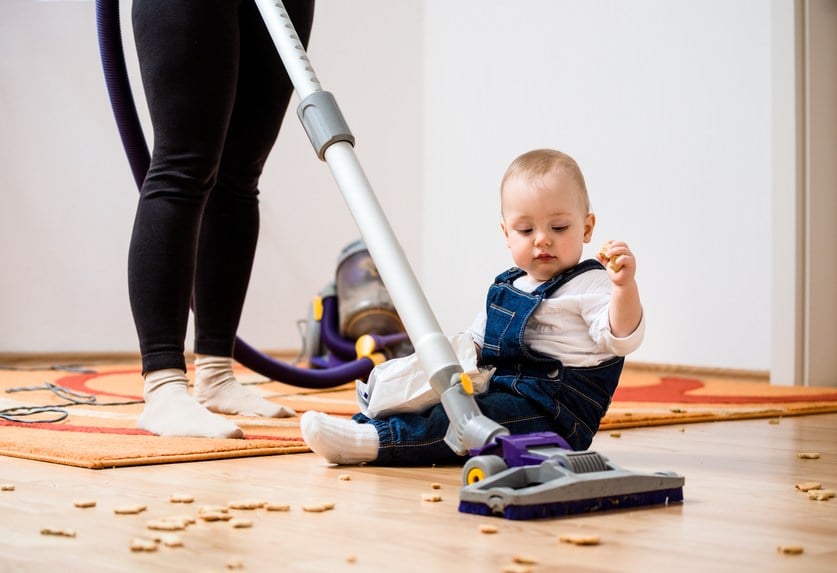 Tip: Instead of starting at the furthest corner and working your way to the door, first hit the spots with the most foot traffic, then go to the corner and work your way out.
A true trick of the trade is vacuuming a room strategically. By beginning with the highly trafficked areas, you'll "hit the most walked-on spots twice," Anderson says.
Next: The ultimate cleaning product
11. Just add water
Tip: A DIY blend of white vinegar and water will clean most things.
You don't have to buy expensive products to clean well. Make a solution that's one part white vinegar and three parts water. "It cleans well and even clears cloudiness from residue left behind by other cleaners," Canongo tells Good Housekeeping.
Next: Devise a plan while cleaning your floors.
12. Check out your exits before mopping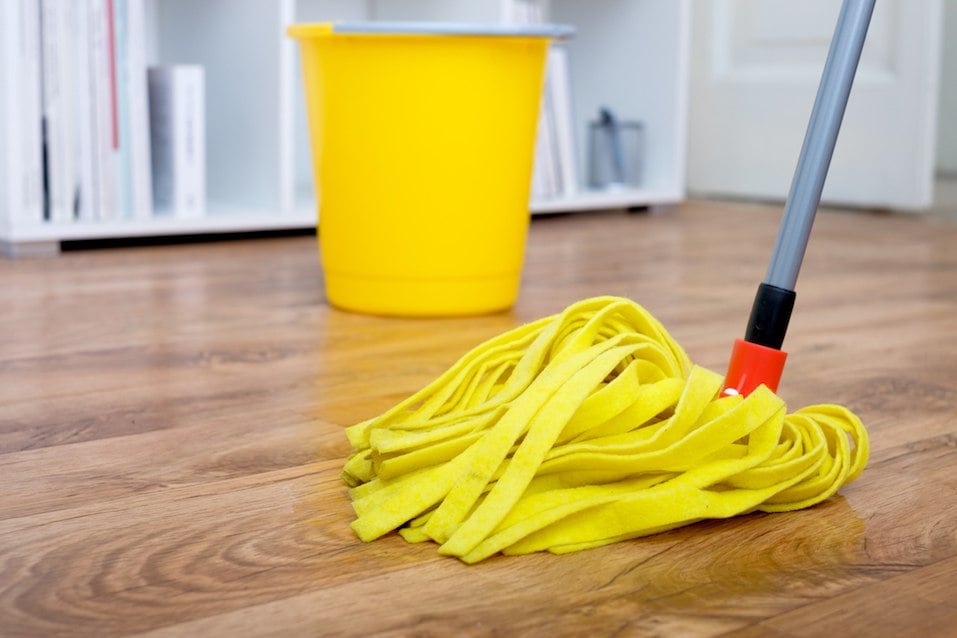 Tip: Start mopping from the opposite side of the room and work your way towards the door.
Stickney explains that this way you won't step on newly-cleaned sections of the floor.
Next: You may just create more work with this item.
13. Know what items make cleaning more difficult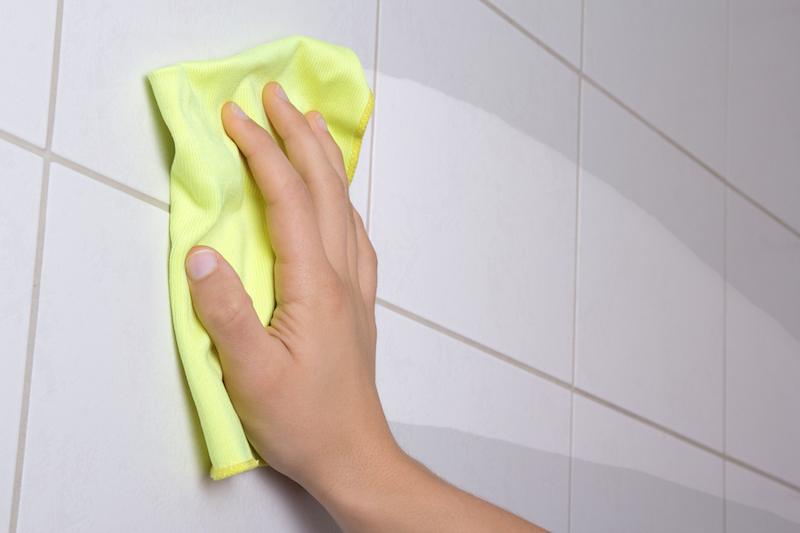 Tip: Terrycloth and polyester rags make cleaning more difficult.
Good Housekeeping advises against using these kinds of rags when dusting. These products actually create more dust and will only make it more difficult to clean later.
Next: Clean up your cleaning products.
14. Keep all your tools together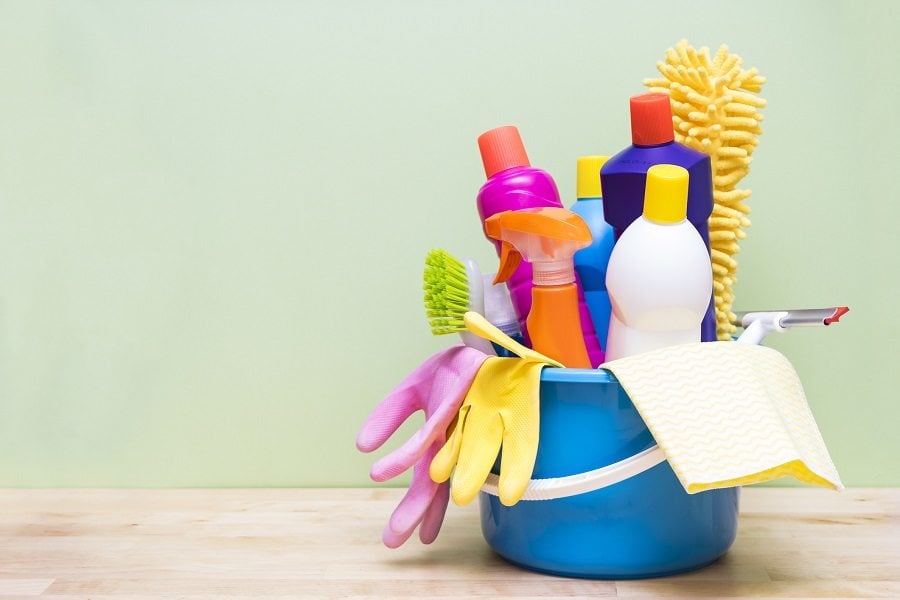 Tip: Invest in a small caddie or plastic bin to keep things in order.
You don't need to have a big rolling cart like the pros to keep all your cleaning supplies organized and accessible. Store all your cleaners and brushes in a caddie under your kitchen or bathroom sink.
Next: The ultimate reward for cleaning
15. Remember, you'll be healthier!
Tip: Cleaning your house involves many added health benefits.
The harder your housework, the more calories you'll burn. Mopping for 30 minutes can burn about 153 calories, depending on your weight and age," Livestrong.com explains. Removing environmental allergens by dusting and vacuuming can improve your respiratory health. And keeping cluttered spaces organized can help you concentrate and improve your brain's processing capacity, according to Journal of Neuroscience.