7 Best Cocktails for Non-Drinkers
Buying a few cases of beer, several bottles of wine, and a few spirits for a party usually puts people in a good mood, assuming they drink alcohol. This leaves those who like to forgo booze to fend for themselves. If they're lucky, they might be able to track down some soda or lemonade. Even still, such beverages kind of make sober adults feel like overgrown children. The next time you're inviting over friends who don't drink, give them something a lot more special with these seven mocktails.
1. Virgin Mary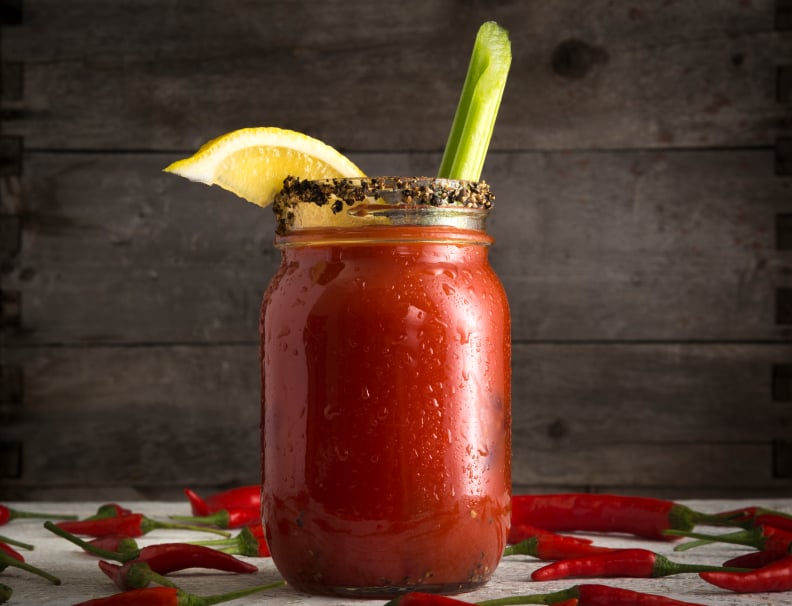 Purchasing bloody mary mix and a bottle of vodka might be the easiest way to create a brunch cocktail, but it's far from the tastiest. If you make your own mix, you'll have a fully prepared cocktail for non-drinkers as well as a base for those who do want to imbibe. We like this recipe from Mix That Drink because it's really simple and full of flavor. Just don't forget the garnishes because they're the real reason everyone likes bloody marys so much in the first place.
Ingredients:
4 ounces tomato juice
½ ounce beef stock
Dash of lemon juice
2 drops of hot sauce
Pinch of celery salt
½ teaspoon Worcestershire sauce
Pinch of freshly ground pepper
Directions: Combine everything in a glass and stir well to combine. Add ice, garnish with a celery stalk, and serve.
2. Agua Fresca de Jamaica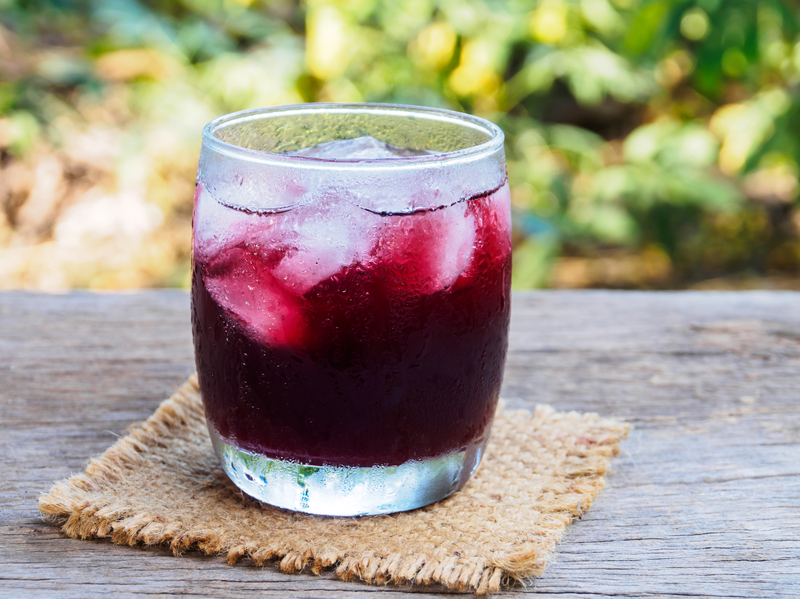 Mexican drinks might mean margaritas for most cocktail drinkers, but the country is just as well-known for its agua fresca. These refreshing drinks are typically made with water, fresh fruit, and sugar, though hibiscus flowers are also a popular ingredient. Steeping dried hibiscus petals in water yields a vivid beverage with a unique, sweet-tart taste. Try this simple method from The New York Times to taste it for yourself.
Ingredients:
2 ounces dried hibiscus flowers, sometimes called flor de jamaica
10 allspice berries, coarsely cracked
Sugar or agave syrup
Directions: Place hibiscus in a bowl and rinse thoroughly with cold water. Drain, then cover with 4 cups fresh, cold water. Add allspice berries and let soak for 4 to 12 hours. Strain through a fine mesh strainer, pressing to extract as much liquid as possible. Add 4 more cups of water, then sweeten to your liking. Serve.

3. Watermelon Mojito Mocktail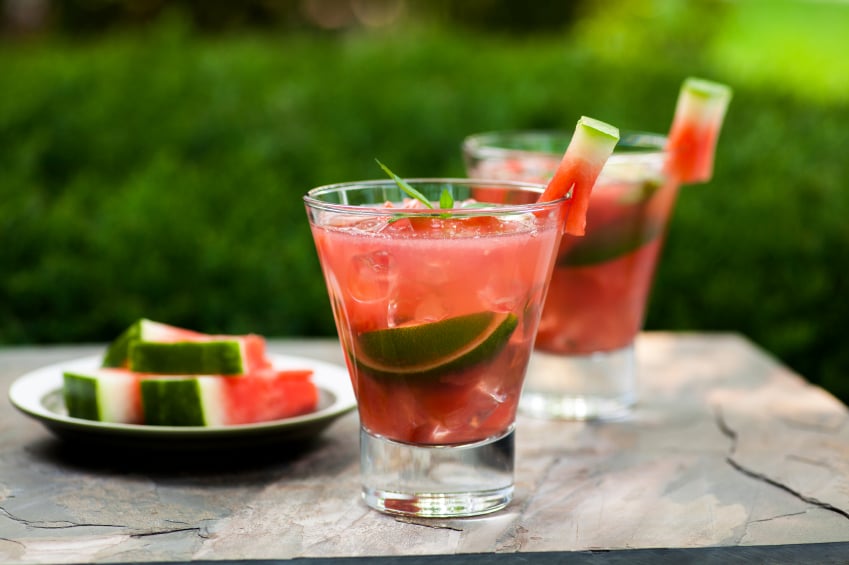 With plenty of mint and lime, a standard virgin mojito is already a pretty flavorful beverage. Adding watermelon makes it even better, which is why we love this recipe from The Merrythought. You don't even need a juicer. Just pop the fruit into a blender with some lime juice and sugar, then purée. Add some muddled mint, a bit of ginger ale, and a splash of club soda, then you're ready to sip.
Ingredients:
3 cups chopped watermelon, plus a few slices for garnish
1½ teaspoons sugar, divided
Juice of 2 limes
Mint leaves, plus sprigs for garnish
Ice
Ginger ale
Club soda
Directions: Combine watermelon, 1 teaspoon sugar, and lime juice in a blender. Blend until smooth. In the bottom of two glasses, muddle a few mint leaves with remaining sugar until mint is fragrant. Add blended watermelon to each glass, dividing equally. Add ice, then top with ginger ale and club soda. Stir to combine and serve garnished with a sprig of mint and a small slice of watermelon.
4. Non-Alcoholic Sangria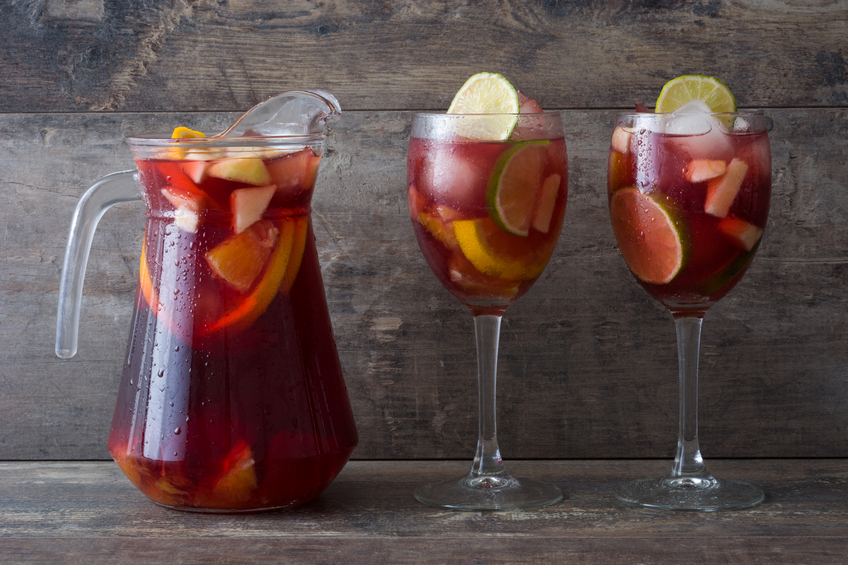 Enjoy all the sophisticated taste of sangria without the booze by making this flavorful batch cocktail from The Kitchn. It's as simple as making some sweetened tea with cinnamon and then adding juice, fresh fruit, and some carbonated water. This mocktail tastes best after the flavors have a chance to meld, so it's great for occasions when you want to make everything in advance. Just hold off on adding the bubbles until right before serving.
Ingredients:
2 cups boiling water
2 black teabags
2 cinnamon sticks
½ cup sugar
3 cups pomegranate juice
1 cup fresh orange juice
1 medium orange, thinly sliced
1 medium lemon, thinly sliced
1 medium lime, thinly sliced
1 medium apple, cored, and cut into ½-inch pieces
3 cups carbonated water
Directions: Pour boiling water over teabags and cinnamon sticks. Let steep for 5 minutes, then discard teabags. Add sugar and stir to dissolve. Transfer tea to a large pitcher.
Stir in pomegranate juice, orange juice, and fruit. Refrigerate for at least 1 hour or overnight. Just before serving, add carbonated water and stir lightly to combine. Serve in ice-filled glasses.

5. Celery Collins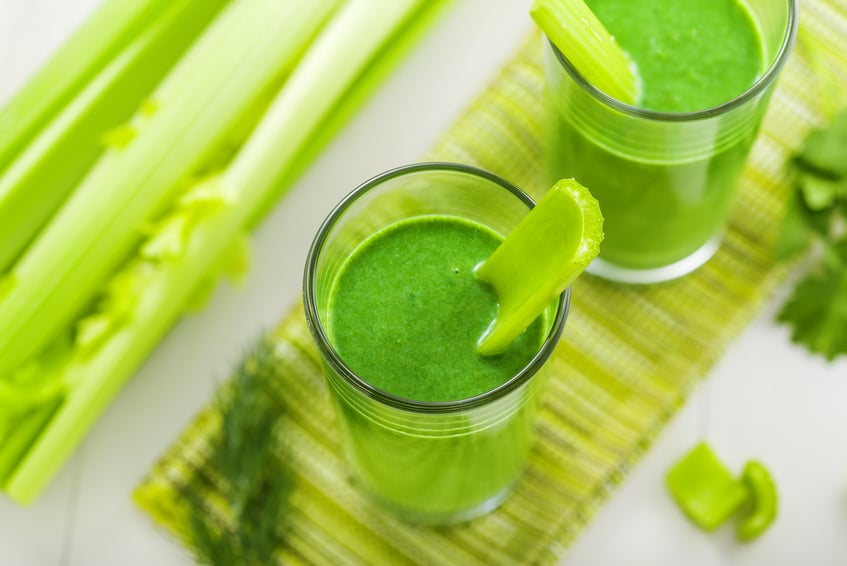 The word mocktail often worries non-drinkers because they tend to be pretty sweet. For sober pals who prefer something a little more savory, this celery drink from bartender Thomas Waugh as featured on Bon Appétit is a great option. The veggie and a good dash of bitters offer just enough savory notes to balance the simple syrup's sweetness while the lemon adds a burst of fresh flavor.
One important note about bitters to keep in mind: They're typically made with alcohol. Then again, so is vanilla extract. If you're at all concerned, make sure to purchase a non-alcoholic version. You should easily be able to find a few varieties online.
Ingredients:
⅓ cup fresh lemon juice
⅓ cup simple syrup
¼ teaspoon Angostura bitters, celery bitters, or habanero shrub
8 to 12 ounces club soda
4 celery stalks, chopped, plus more
Directions: Add celery and ¼ cup water to a blender. Blend until smooth, then strain into an ice-filled pitcher using a fine-mesh sieve, pressing on solids to extract as much liquid as possible. Add lemon juice, syrup, and bitters or shrub. Stir until cold. Divide among four ice-filled Collins glasses. Top each with 2 to 3 ounces of club soda. Garnish with celery stalks and serve.
6. Virgin Pomegranate-Lime Rickey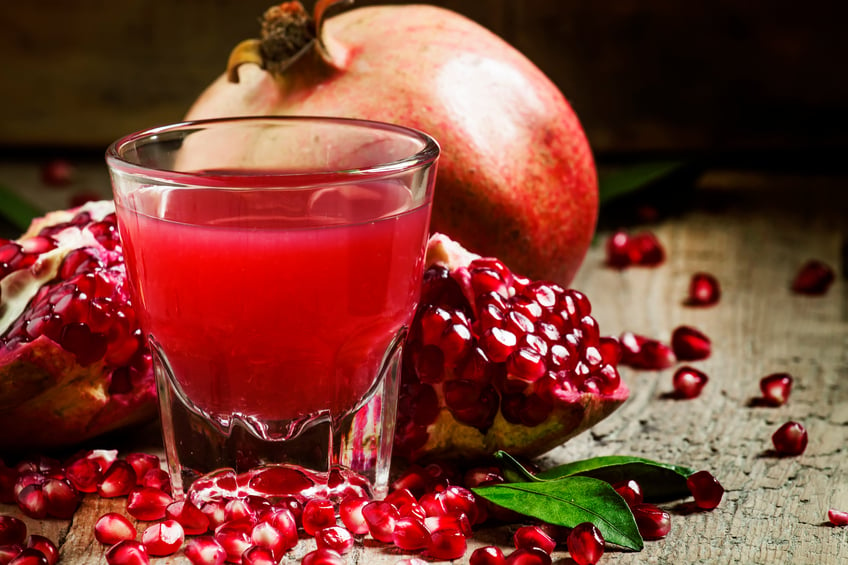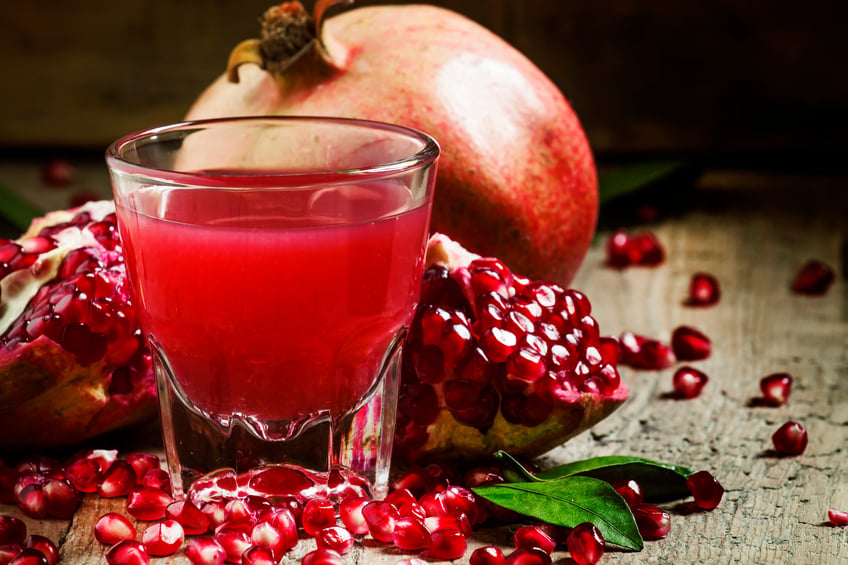 Think of this vivid pink drink as a more sophisticated version of a Shirley Temple. The classic cocktail is made with lemon-lime soda and grenadine. For this Chowhound recipe, you essentially make your own grenadine with pomegranate juice and sugar. Once the syrup is cool, add the club soda and a some lime juice. You can easily morph this mocktail into a cocktail with a splash of gin as well.
Ingredients:
⅔ cup unsweetened pomegranate juice
⅔ cup sugar
2 to 3 drops orange flower water (optional)
4 cups club soda, chilled
¼ cup freshly squeezed lime juice
Lime slices
Ice
Directions: Heat pomegranate juice in a small saucepan set over medium heat until just beginning to simmer, about 5 minutes. Remove from heat, then add sugar. Stir until sugar is fully dissolved, then add orange flower water. Let cool to room temperature, then chill until cold, about 1 hour.
Add chilled syrup, club soda, and lime juice to an ice-filled pitcher and stir gently to combine. Add lime slices, then serve.

7. Cucumber-Lemonade Mocktail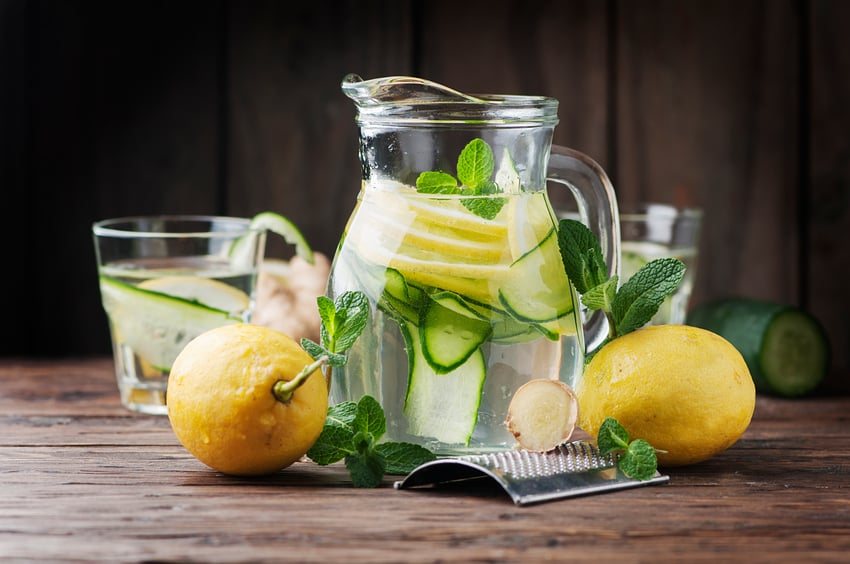 The "cool as a cucumber" saying pretty much proves the water-laden veggie is super refreshing. This is even more true when you use it to craft this sparkling citrus drink from Food & Wine. The dill is a nice touch, but you can also swap in another soft herb. Parsley, chervil, or tarragon would all work just as well.
Ingredients:
1 paper-thin, lengthwise slice of English cucumber
Ice
¼ teaspoon finely chopped dill, plus 1 sprig for garnish
1 tablespoon agave syrup
1 tablespoon fresh lemon juice
1 tablespoon fresh lime juice
¼ cup fresh cucumber juice
¼ cup club soda, chilled
Directions: Press cucumber slice against the side of a chilled highball glass, turning to cover the sides. Add ice. In a cocktail shaker, muddle dill, agave, citrus juices, and 1 tablespoon water until syrup is fully dissolved. Add ice and cucumber juice. Shake well, then strain into prepared glass. Top with club soda and serve garnished with dill sprig.
Follow Christine on Twitter @christineskopec