Best of 'The Bachelor': The Most Incredible Destinations Ever Featured on the Show
The Bachelor franchise knows a thing or two about entertaining viewers who haven't lost faith in love — or lust — at first sight. But there's much more to the show's long-running success than awkward dating drama alone. The dreamy locations that serve as backdrops for cringe-worthy dates are enough to make anyone swoon, and not over the bachelor or bachelorette in question.
Treating viewers to trips around the world for over 20 seasons, the producers behind The Bachelor and The Bachelorette know just what they're doing. Get chosen for the show, and you could be visiting some pretty spectacular places. Until then, you'll have to live vicariously through past contestants.
Here are the most incredible destinations ever featured on the series.
1. Bora Bora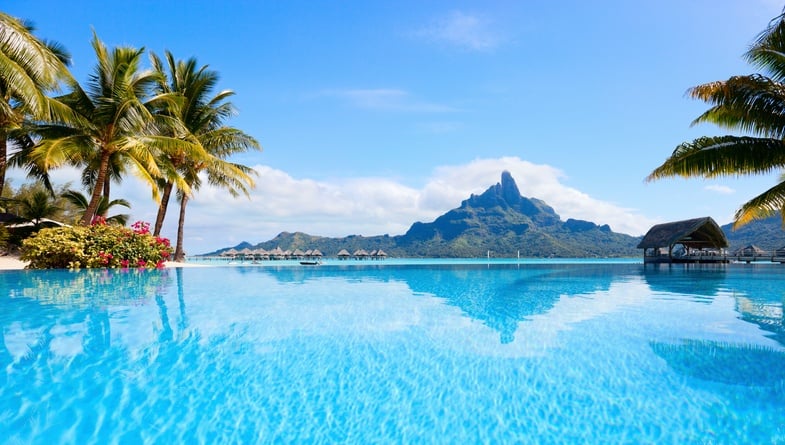 Bora Bora looks like a dream. After all, who could resist shacking up in one of French Polynesia's most prized possessions? That's right, we're talking about the impossibly idyllic over-water bungalows.
For the Season 6 finale of The Bachelorette, the resort of choice was the Hilton Bora Bora Nui, which served as the backdrop during bachelorette Ali Fedotowsky and suitor Robert Martinez's engagement. And although the relationship didn't last, the resort still has the same romantic draw as it ever did.
Next: A destination known for peace and tranquility
2. Bali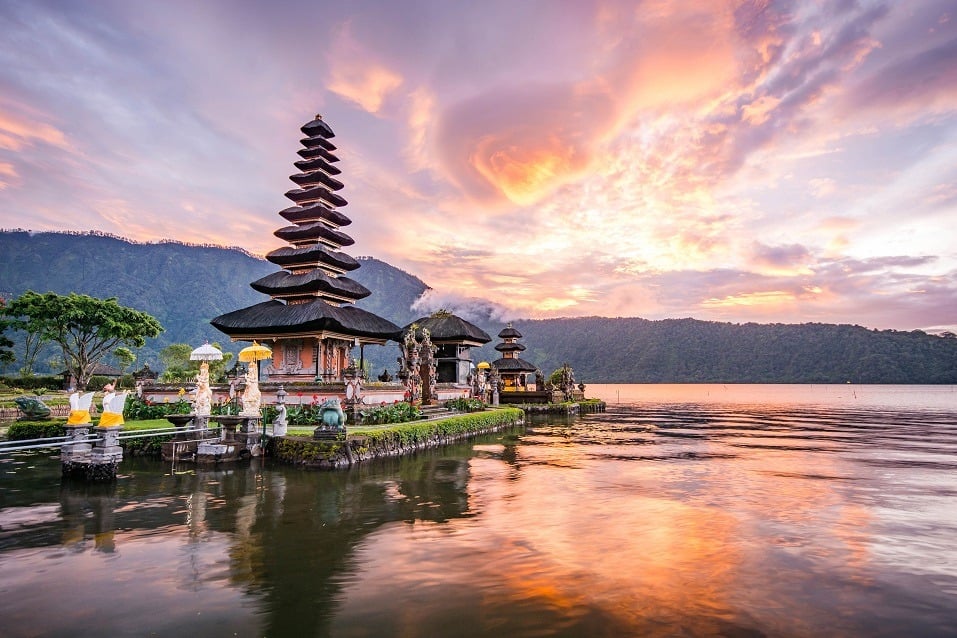 Season 19's bachelor Chris Soules was a low-maintenance kind of guy — a farmer from Iowa. And the world got to witness his and his lovely ladies' excitement when they stepped foot in Bali, a natural paradise complete with some of the world's most spectacular pools. And the most stunning location from the season? Mulia Resort, of course.
Next: ABC really spares no expense 
3. South Africa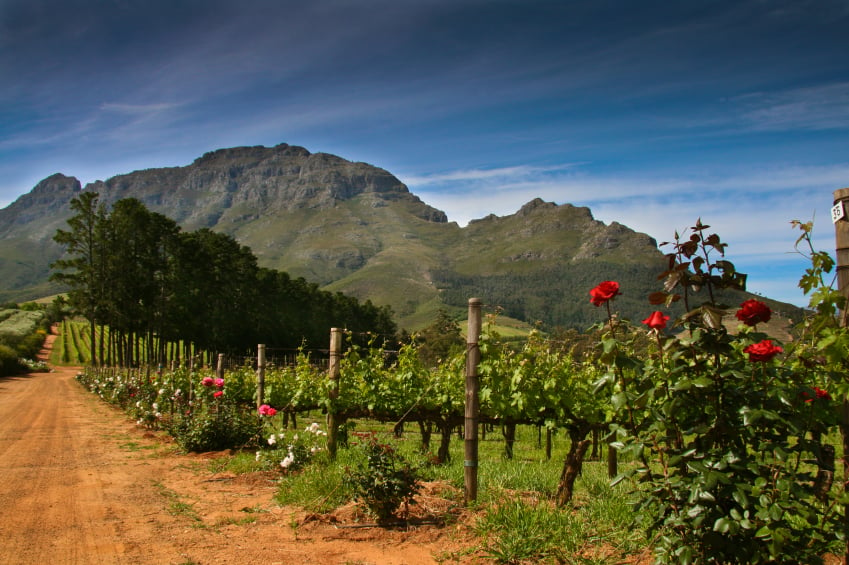 Season 11 took finalists to South Africa, and the Lion Sands Game Reserve played host to the season finale. Although bachelor Brad Womack stunned the country with the biggest upset in the show's history when he chose neither of the last two women standing, the tourism board experienced a serious surge in traffic. According to the travel trends website Skift, "South African Tourism said that its website was the busiest it had ever been after starring in the 11th season Bachelor finale."
And apparently, starring on one season of the show wasn't enough for this glutton for punishment. Womack returned to the show for another shot at love in season 15. Once again, the bachelor found himself in South Africa. This time, the finalists stayed at One & Only Resort, and Womack proposed to Emily Maynard in the season 15 finale at the nearby Ernie Els Wine Estate.
Next: This destination is a top tourist attraction.
4. Croatia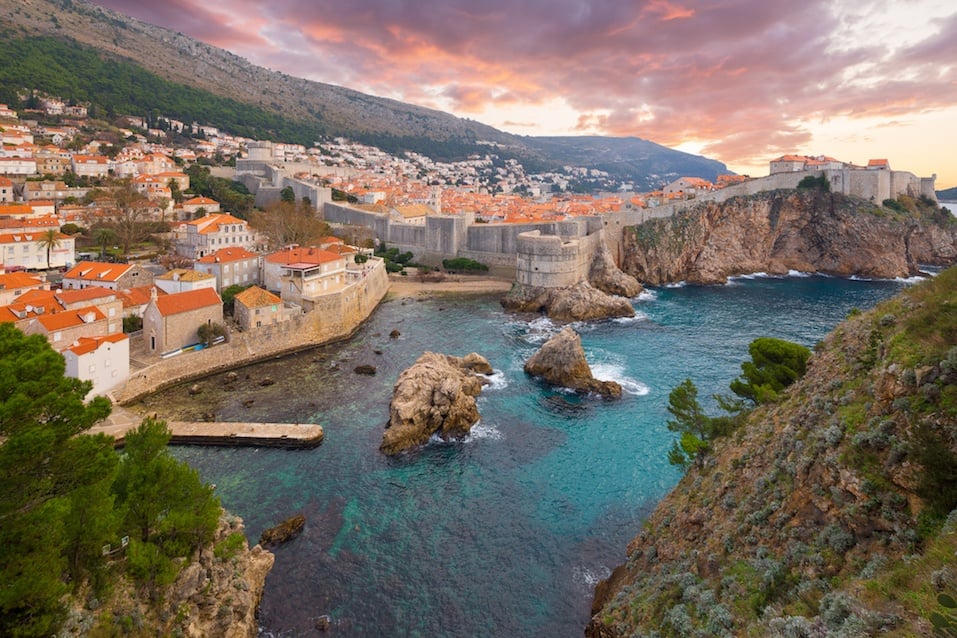 Croatia's Dalmation coast has blown up in popularity in recent years. But even before the rest of the world caught on, the producers behind The Bachelorette knew what was up. Enter, once again, Emily Maynard, who was Brad Womack's top choice on the season 15 finale of The Bachelor. She went on the become the star of The Bachelorette following her split with Womack. Dubrovnik was a crowd favorite, as well as one of Emily's and her suitors' favorites.
Next: An up-and-coming spot that's absolutely stunning
5. Curacao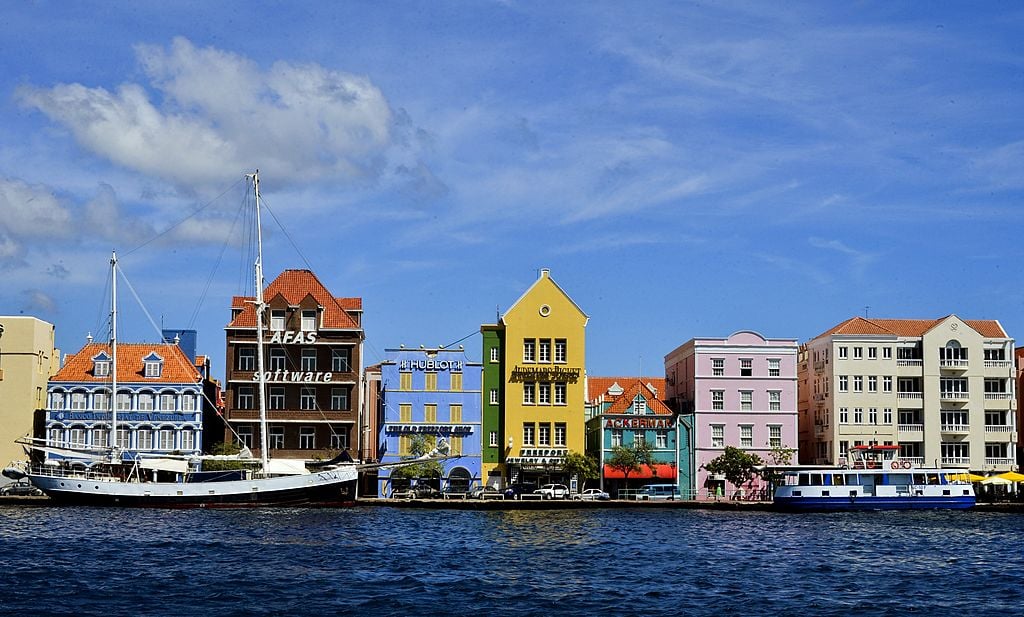 Emily Maynard really knows how to travel in style. Or, at least ABC knows how to. In the Season 8 finale of The Bachelorette, Emily was romanced and proposed to by Jef Holm at Sonesta Kura Hulanda, a 19th century colonial-style hotel. As The Knot describes the spot, " … this beachfront getaway features charming, colorful Dutch Colonial architecture and cobblestone paths surrounded by lush tropical greenery." We'd be eager to hop on a plane to Curacao, too.
Next: Rice fields and epic pools galore
6. Thailand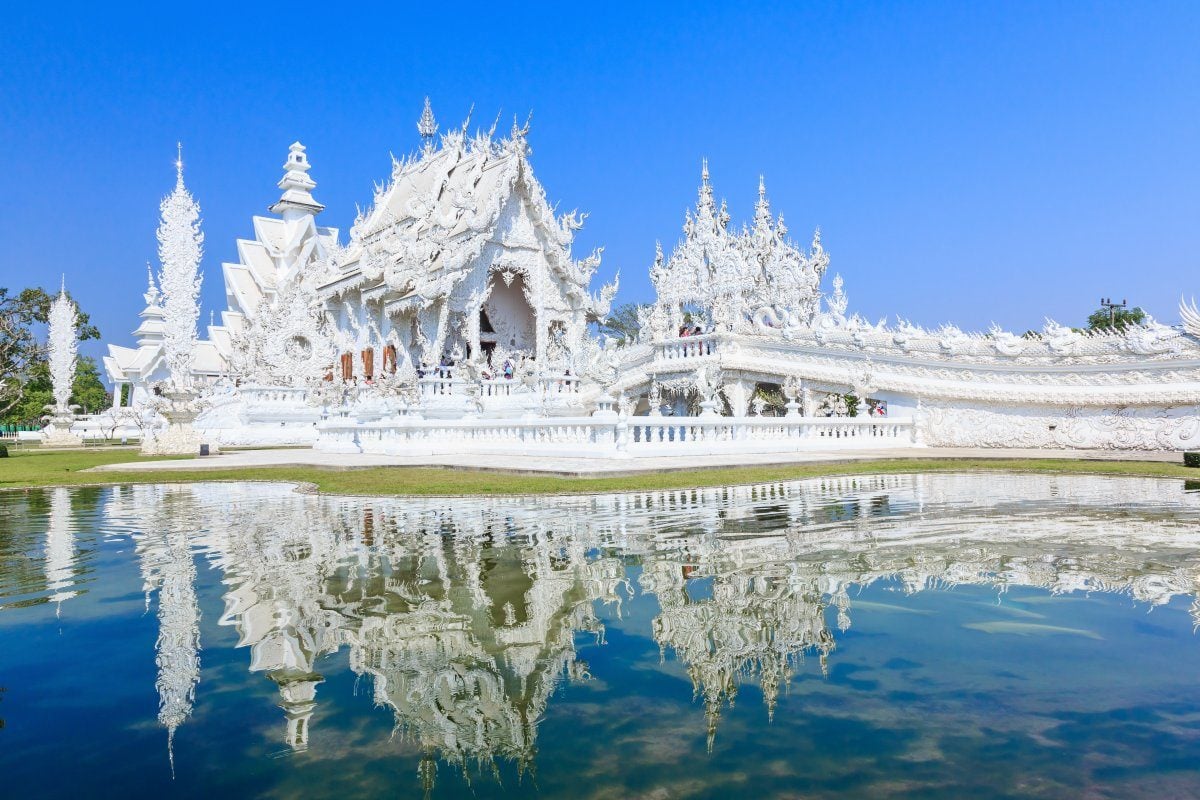 Thailand welcomed Season 17's Sean Lowe, along with his leading ladies for a romantic romp in the most stunning parts of the country. The finalists visited Anantara Si Kao Resort in Krabi, before moving on to Pa Sak Tong in Ban Mae Kon. It was there that Lowe proposed to his now wife Catherine Giudici.
Next: Season 18's cast headed to this culture-rich country. 
7. Vietnam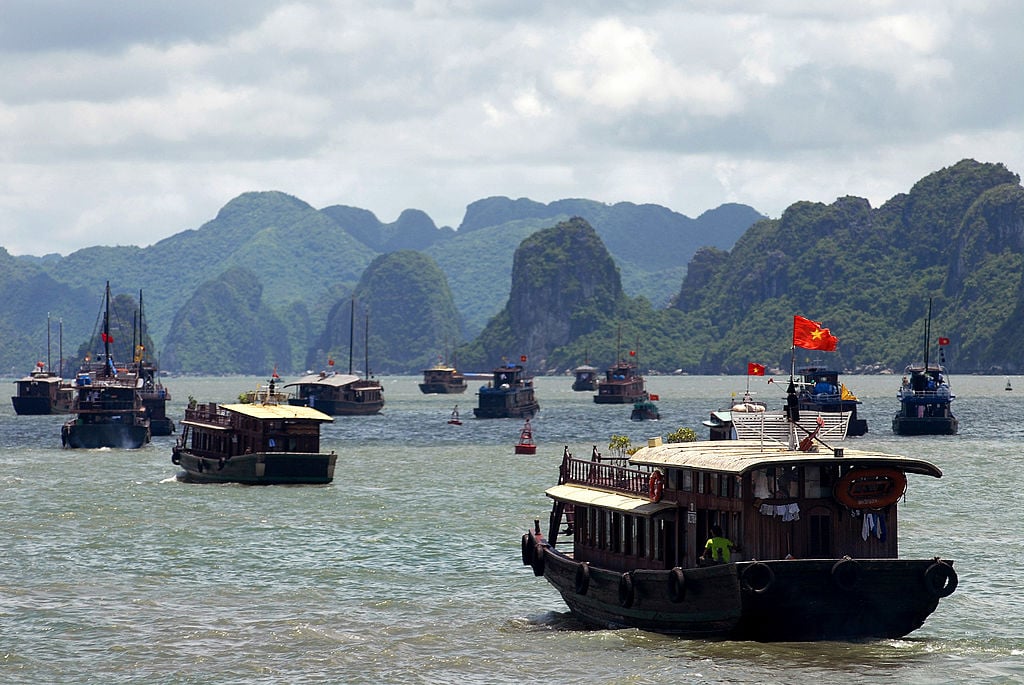 Juan Pablo is one of the most notorious bachelors to ever grace the small screen. He was lovable at first, but eventually, his good looks and boyish charm became more irritating than admirable. Given this, it's not a stretch to say viewers continued tuning in for nothing more than to keep up with the group's travel itinerary. The Bachelor's Season 18 contestants traveled to Vietnam for local cuisine, daring adventures, and, of course, moonlit skinny dipping.
Next: A winter wonderland makes the list. 
8. Switzerland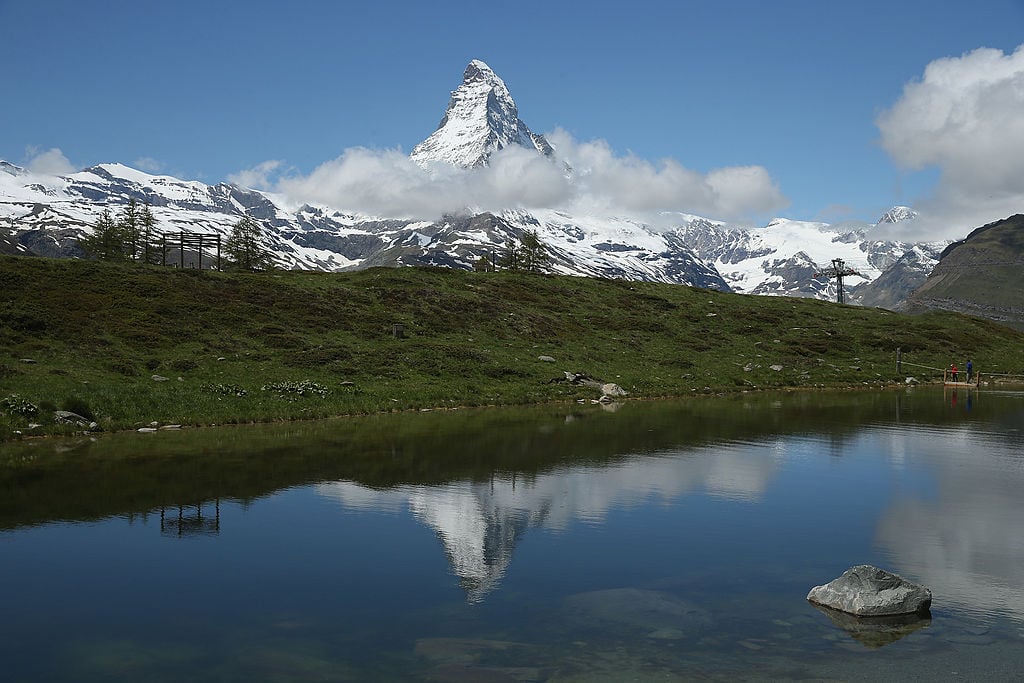 High alpine lakes and breathtaking mountains set the stage on a trip to Zermatt, Switzerland. More specifically, the Grand Hotel Zermatterhof hosted The Bachelor's Ben Flajnik and his ladies, supplying them the chance to ski the slopes and relax at the spa.
Flajnik ultimately chose Courtney Robertson, but she wasn't the only winner from the Season 16 finale. According to Skift, the March 2012 episode contributed to Zermatt's 15% increase in North American overnight visitors. "The Grand Hotel Zermatthof also reported that it almost doubled its number of North American guests from 2011 to 2012 — the most significant impact that the Bachelor's had on a single hotel," the website wrote.
Next: Season 13 ended in the land of the kiwis. 
9. New Zealand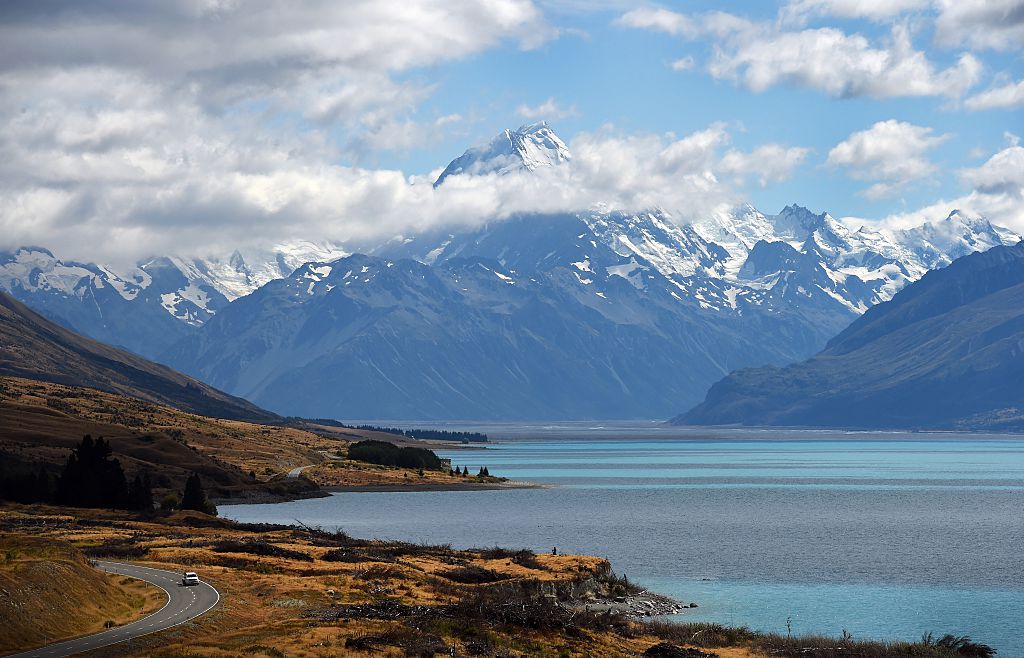 The final test of Season 13's The Bachelor was carried out in New Zealand, but it wasn't all rainbows and kiwis for the not-so-lucky couple, Jason Mesnick and Melissa Rycroft. At the season's awkward conclusion, the proposal — to the wrong gal — took place at luxury retreat Eagle's Nest. But they never even made it past 2009's After the Final Rose episode. Mesnick dumped Rycroft on national television, and then immediately told original runner-up Molly how much he loved her.
Aside from that drama, we were all treated to stunning views of the Southern Alps, which undoubtedly had people imagining themselves on lakeside picnic dates.
Next: This place is overflowing with beauty. 
10. Fiji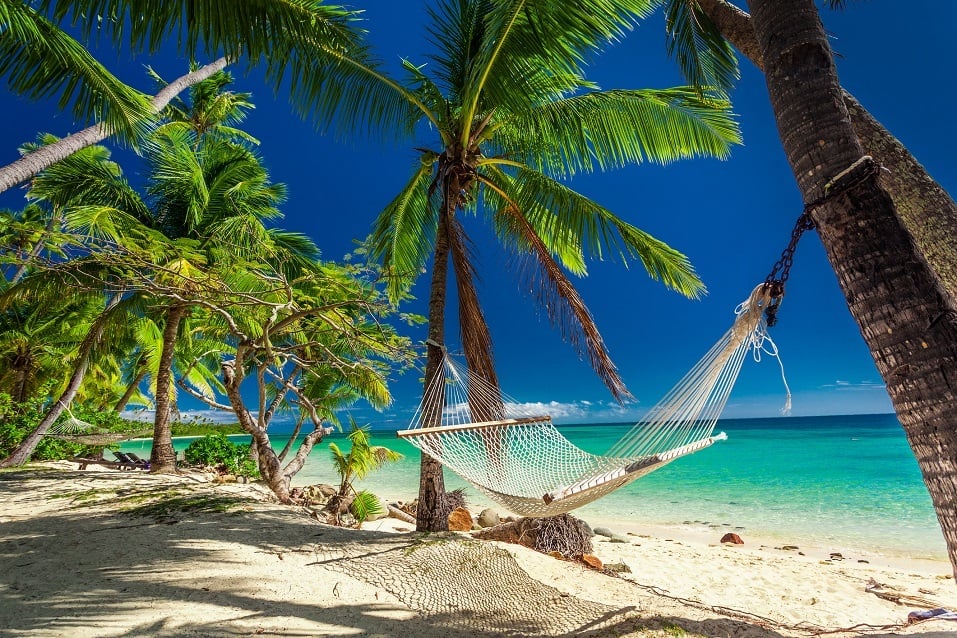 Season 7 of The Bachelorette left us reeling with jealousy over yet another place we're dying to go ourselves. The turquoise waters and lush landscape of this South Pacific locale were all anyone needed to see before deciding it was time to book a trip of their own. Located on a privately owned island, Vomo Island Resort is five-star all the way, and it served as the perfect proposal post for Ashley Herbert and J.P. Rosenbaum.
Next: Some resorts have even created bachelor themed packages. 
11. St. Croix, U.S. Virgin Islands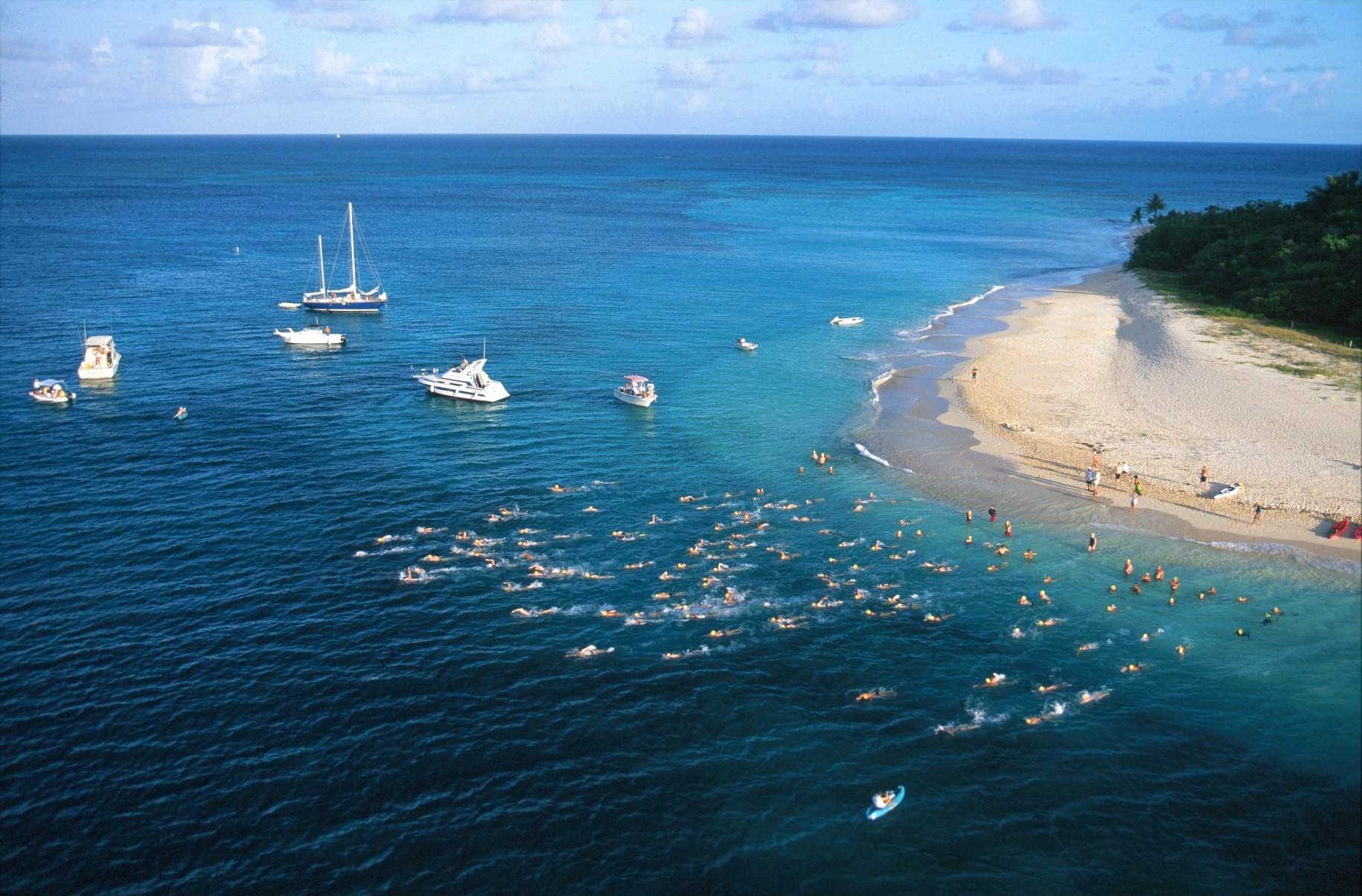 During Season 17, Sean and six lucky ladies traveled to St. Croix to take up temporary residence at one of the Caribbean's longest-running resorts. The place was so excited about its connection to The Bachelor, in fact, that The Buccaneer added a special Bachelor-related promo to couples seeking a romantic getaway.
The resort's website reads, "Escape with your sweetheart to America's paradise and experience the same privacy and romance as featured on ABC's The Bachelor." At an additional $1,900 a pop per couple, the package better be worth it.
Next: A lesser-known island that's been popular among celebs 
12. Anguilla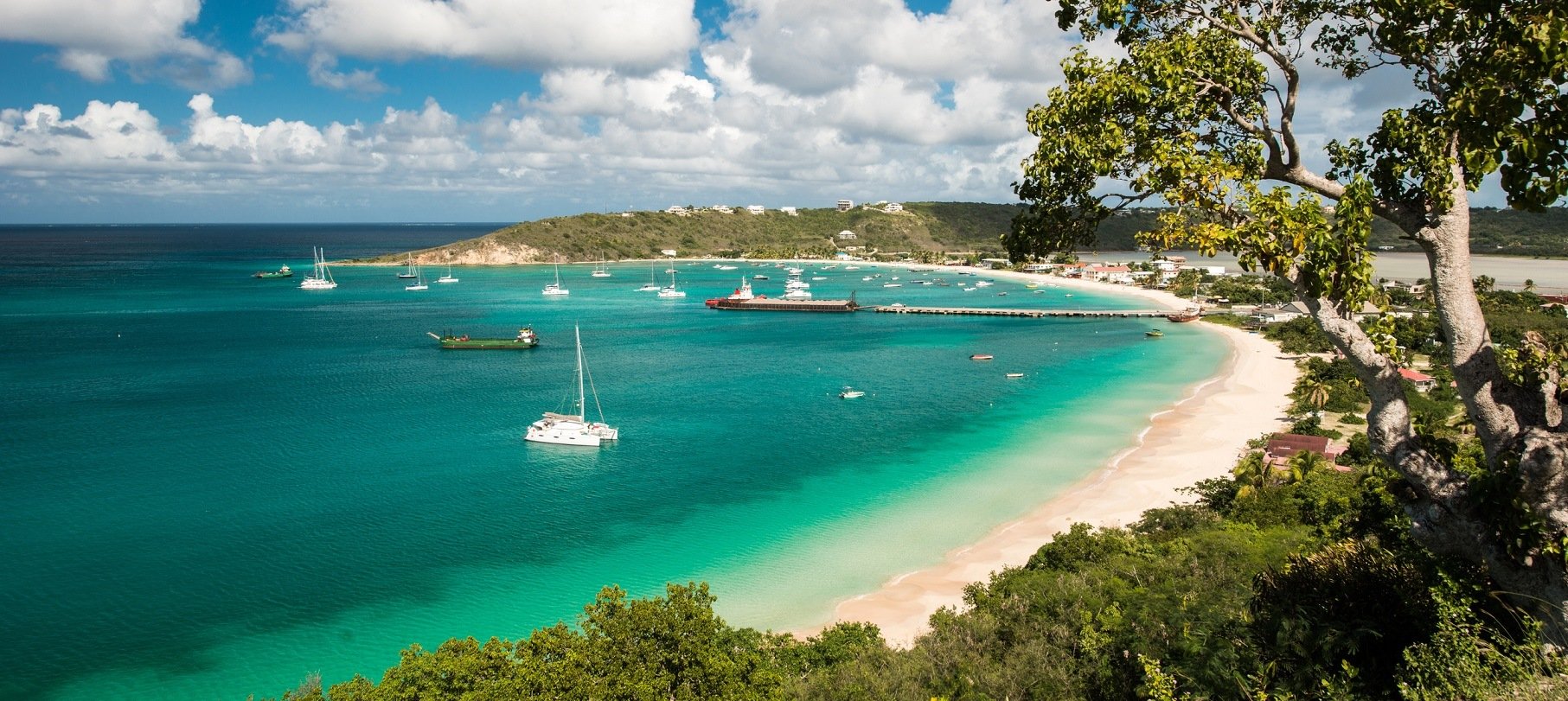 Season 15 strikes again with one of the most popular exotic destinations in the world. Bachelor Brad Womack and his leading ladies enjoyed private garden dinners and laid back beachfront strolls. While Anguilla itself is a sought-after destination, ABC chose to feature CuisinArt Golf Resort & Spa in the Eastern Caribbean's Leeward Islands.
Next: This destination attracts honeymooners and couples alike. 
13. St. Lucia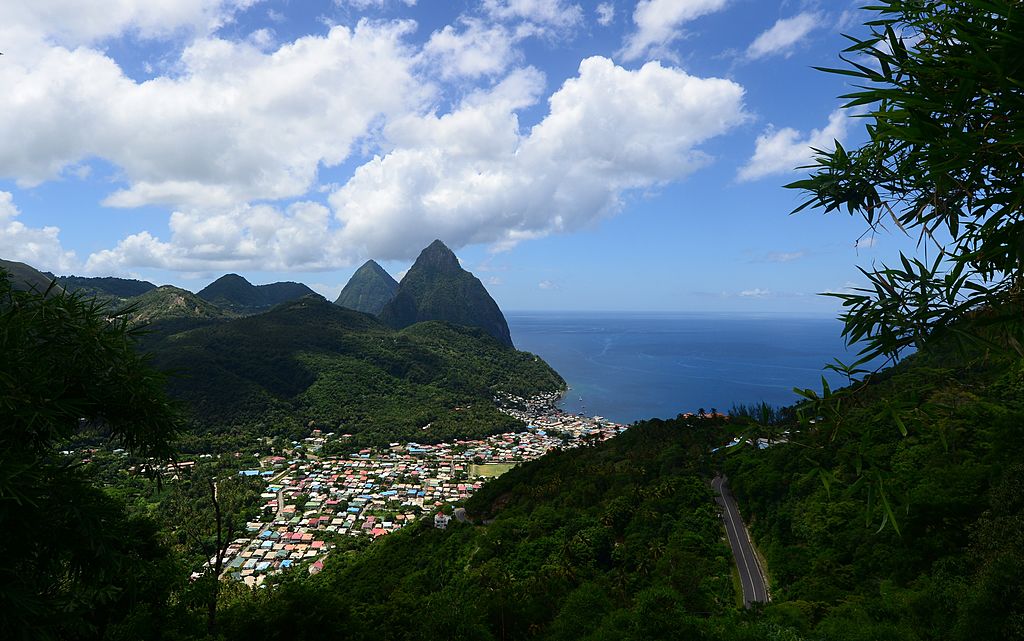 Yet another Caribbean jewel, St. Lucia has long-been known as a top spot for honeymooners. And it was the proposal place of choice for The Bachelor's Jake Pavelka and Vienna Girardi that made viewers green with envy. The lush rain forest setting is the stuff of fairy tales. One look at Jade Mountain Resort, and we can see why ABC featured it on the Season 14 finale.
Next: One more Caribbean escape 
14. Antigua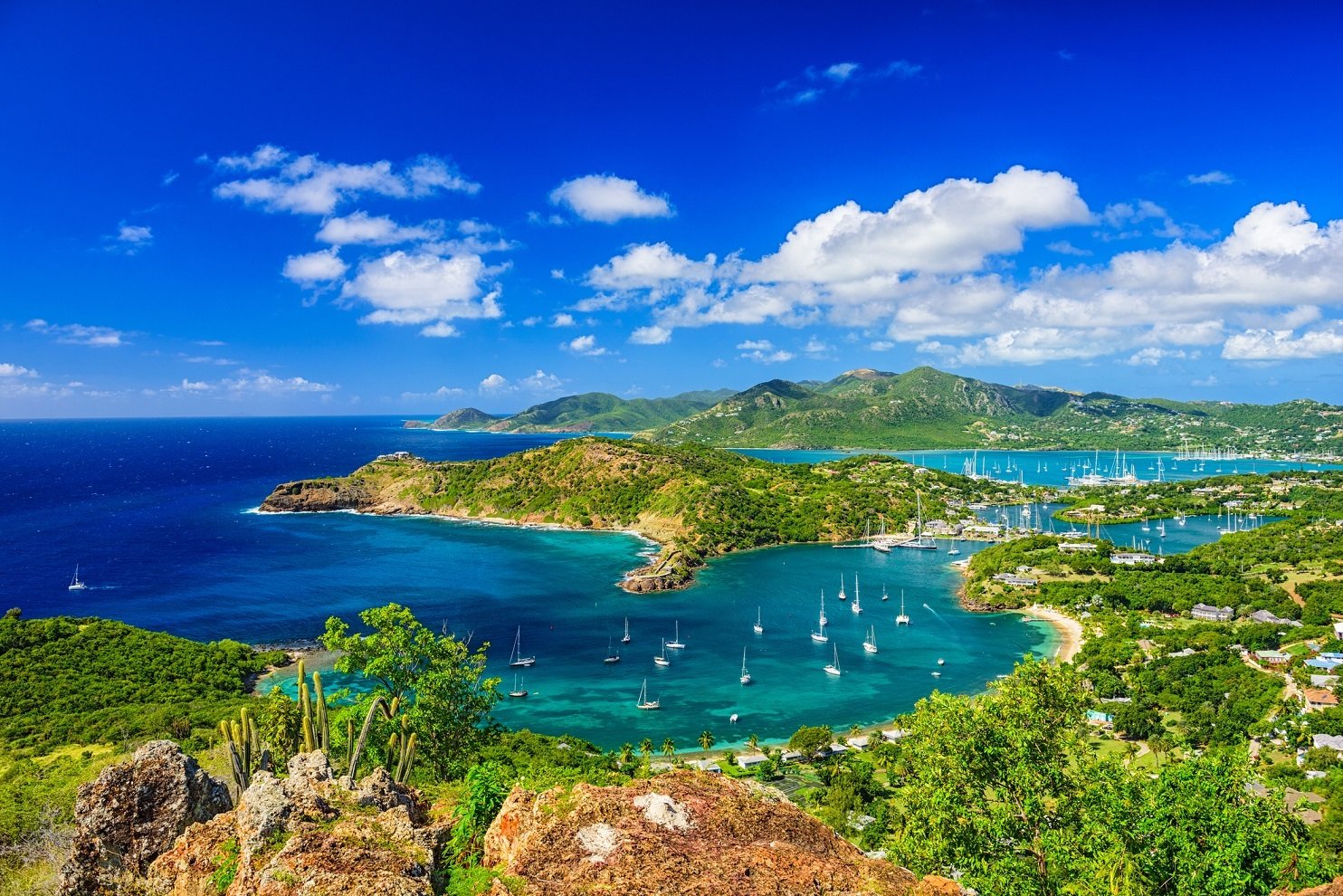 There's certainly no shortage of awe-worthy moments on the show, nor is there a lack of Caribbean destinations that make us swoon. And Antigua is one more spot that would make even the most skeptical of folks rethink their disdain for corny reality television.
In Season 9 of The Bachelorette, The Verandah Resort & Spa played host to an epic ending. Chris Siegfried proposed to Desiree Hartsock at this bungalow-style resort fit for anyone in need of a relaxing holiday.
Next: Is this the country's most popular tropical destination? Quite possibly. 
15. Hawaii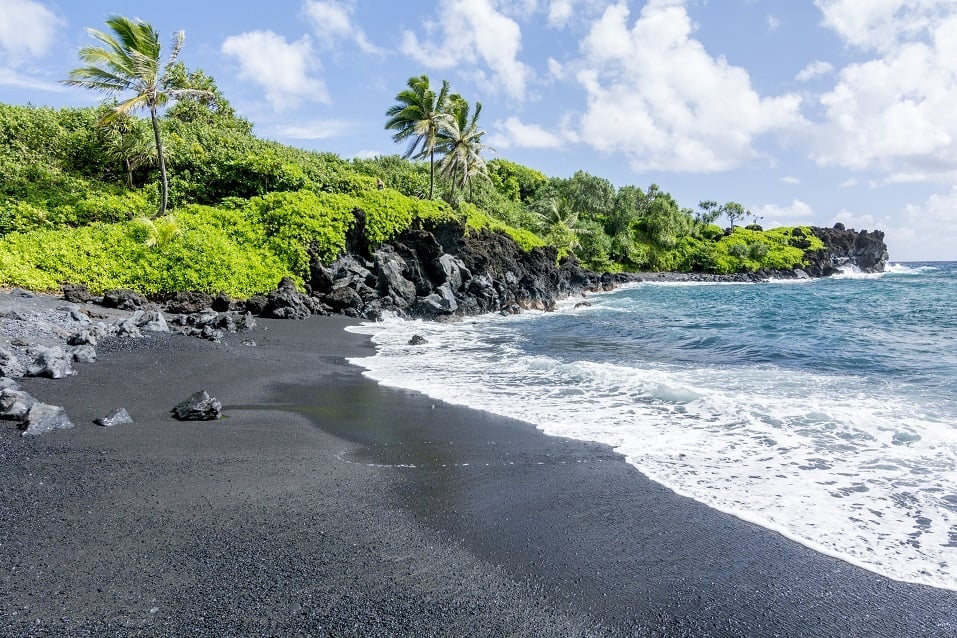 We're rounding out our list with a U.S. favorite. The magic of Hawaii is hard to deny, and for viewers who watched Season 5 of The Bachelorette, they know why. Jillian Harris and Ed Swiderski were lucky enough to enjoy a little romance on The Big Island — along with a full camera crew, of course. Leave it to The Four Seasons Hualalai to provide an absolutely picturesque setting for the season finale.
Read more: 22 Gorgeous Destinations Used in 'Game of Thrones' Filming