10 of the Best Diners in the U.S.
Staying on top of the latest dining trends can be dizzying, even for folks who work in the restaurant industry. Some eateries manage to pull it off year after year, always a step ahead when it comes to knowing what people want to eat. Then there are diners, those restaurants that completely ignore the hippest ingredients and most innovative techniques to make classic fare that will always be delicious.
While you might be able to get a decent plate of eggs and bacon at your local hangout, these 10 diners are a serious step up. Some keep things really simple and some go a little wacky, but they're all standouts. If one of these diners happens to be your local hangout, consider us jealous.
1. The Fremont Diner (Sonoma, Calif.)
Nestled into the heart of wine country, The Fremont Diner has been turning out classic American comfort food since owner Chad Harris took over the space in 2009. Since then, the diner has gained a cult-like following, and for good reason. They make fantastic fried chicken, barbecue, and hearty breakfast plates in a setting that feels like it's from the 1950s. And good news for those who like to road trip with their pooch in tow — the diner is dog-friendly. Just be respectful and keep Fido on a leash.
2. The Magnolia Cafe (Austin, Texas)
The motto at The Magnolia Cafe in Austin is "Everybody knows, everybody goes." Cocky? Perhaps. True? Absolutely. Locals rave about the gingerbread pancakes, burgers, and Tex-Mex breakfasts. In true diner fashion, they're open 24 hours a day. It wasn't always that way, though. Magnolia used to close the doors at 3 p.m. The supposed story is they kept staying open later and later until someone finally lost the keys.

3. Hamburg Inn No. 2 (Iowa City, Iowa)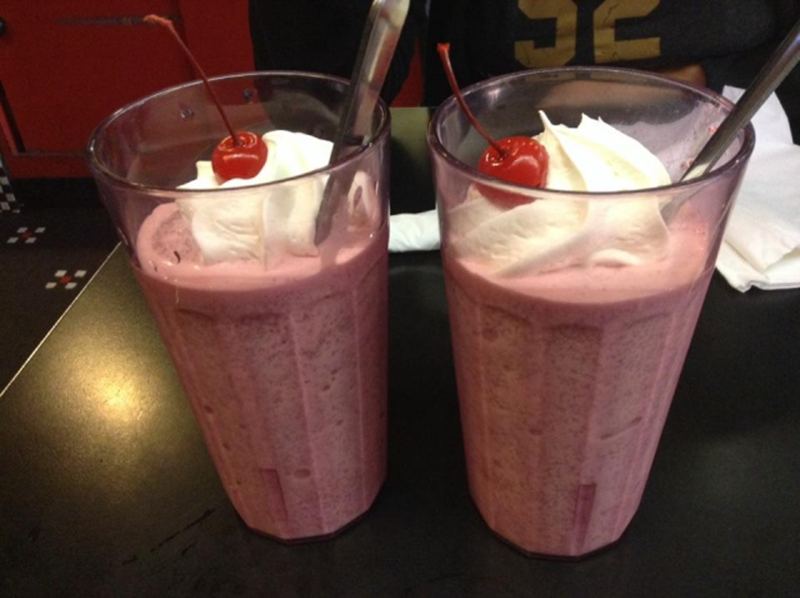 Two words: pie milkshake. Instead of the standard pie with a scoop of vanilla, this Iowa City institution will blend a slice of pie with ice cream for what might be the ultimate dessert. Saveur even featured the no-frills recipe in 2013. But don't stop at dessert because the Hamburg Inn No. 2 makes all manner of delicious eats, including cinnamon roll French toast, burgers, and omelets. One of the most popular orders is the Hawkeye Hog, an omelet stuffed with sausage, hash browns, and American cheese. Go during election season and you may rub shoulders with some presidential hopefuls.
4. Village Coffee Shop (Boulder, Colo.)
You might head to Boulder for proximity to the slopes, but you'll come back for for the all-day breakfast menu at Village Coffee Shop. Favorites include the French toast, egg burrito covered in green chile, and the pancakes. The buttermilk flapjacks are so good, Thrillist ranked them as some of the best in the country. You'll also love the family feel here. The diner is rarely hiring because employees tend to stick around.

5. Al's Breakfast (Minneapolis, Minn.)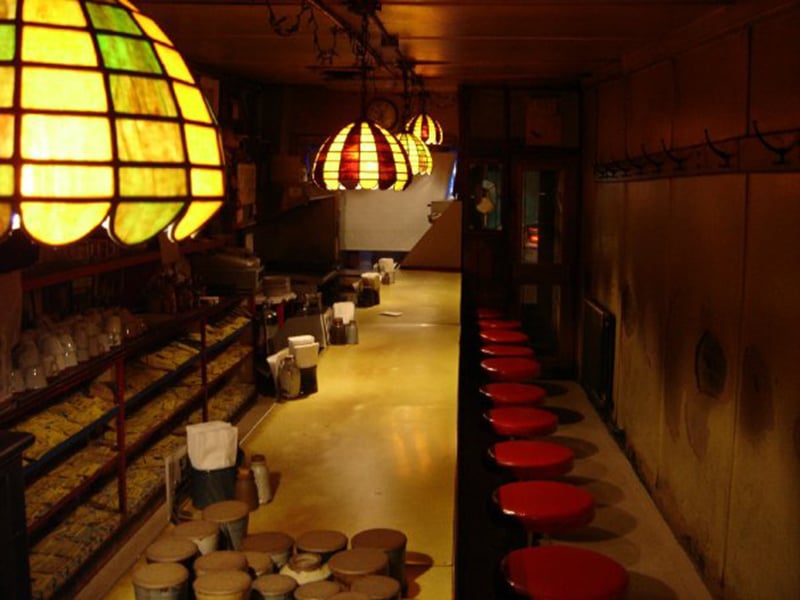 Many would argue Mickey's Dining Car in neighboring St. Paul is the best diner in the Twin Cities, but the pancakes at Al's Breakfast give it the slight edge. This tiny, and we mean tiny, Minneapolis favorite almost always has a line out the door. It's best to get there early because they close at 1 p.m. Most people flock to Al's for the fluffy flapjacks, but Men's Health recommended the eggs Benedict.
6. Goody Goody Diner (St. Louis, Mo.)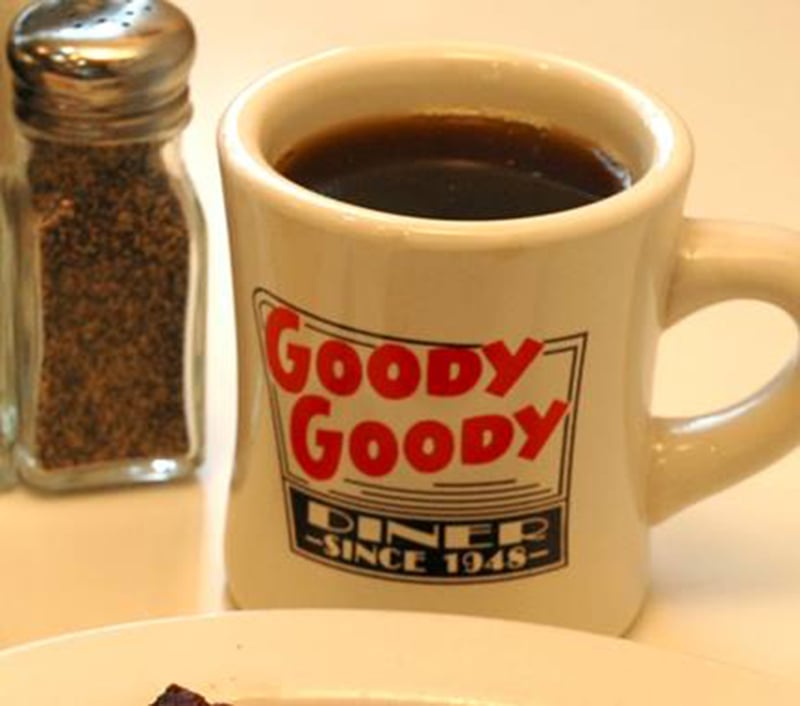 Anyone in the restaurant industry will tell you consistency is one of the keys to success. St. Louis's Goody Goody Diner definitely proves the point as it's been churning out diner favorites to hungry locals since 1948. The omelets are great, but the chicken and waffles just might be the standout dish. For those with serious appetites, go for the deluxe platter with a Belgian waffle, crispy fried chicken, two eggs, and a choice of hash browns, rice, or grits.

7. Ruth's Diner (Salt Lake City, Utah)
Most people have a go-to order when it comes to diner food. Typical favorites include corned beef hash, French toast, and biscuits and gravy. If you're a fan of that last one, a trip to Ruth's Diner in Salt Lake City is a must. According to Food Network, the eatery has baked more than 3 million biscuits since opening in 1930, so it's safe to say they have the method down to an exact science. The food is good any time, but you'll enjoy your meal even more if you go during the warmer months when the patio is open.
8. Little Goat Diner (Chicago, Ill.)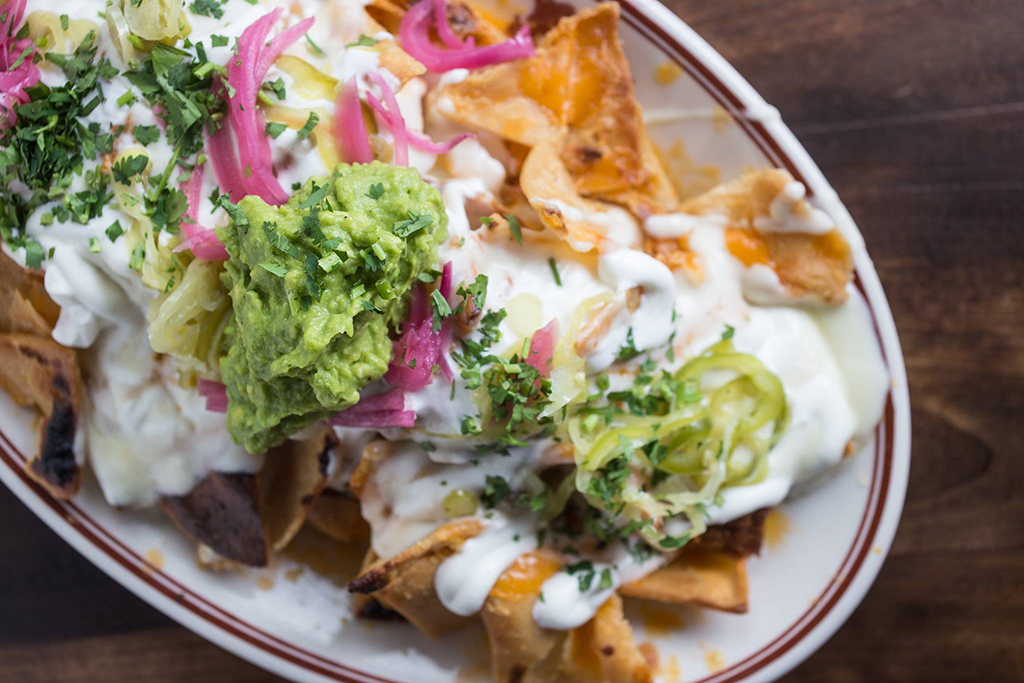 After the success of her first restaurant, Top Chef alum Stephanie Izard decided to try her hand at some more casual fare. Little Goat Diner was the result. With offerings entitled Breakfast Spaghetti 'N Clams 'N Crab and Kimchi & Bacon & Eggs & Pancakes Asian Style Breakfast Thingy, Little Goat is doing things a little bit differently while still keeping the spirit of a classic diner. They don't take reservations, so be prepared to wait.

9. Tops Diner (East Newark, N.J.)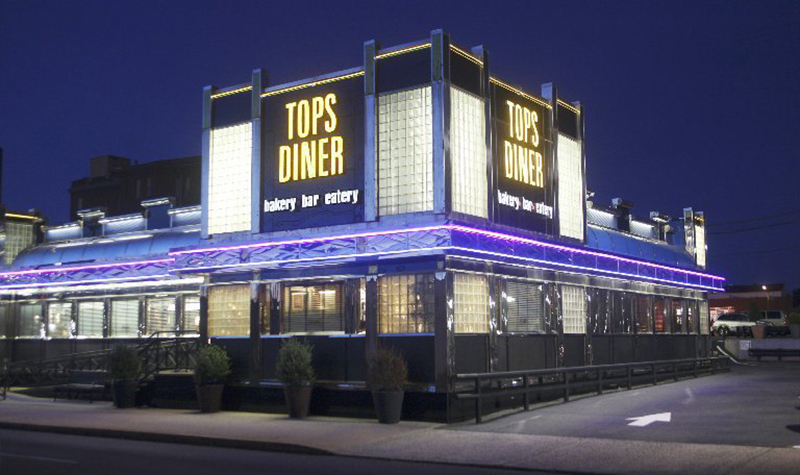 You can't talk about great diners without mentioning New Jersey. According to NorthJersey.com, the state boasts more than 600 of these classic American eateries. While many of them are fantastic, Tops Diner is, well, tops. The menu is slightly overwhelming, featuring pancakes, French toast, eggs, burgers, sandwiches, pastas, desserts, and an eclectic mix of entrées. Go for a burger and some disco fries.
10. Becky's Diner (Portland, Maine)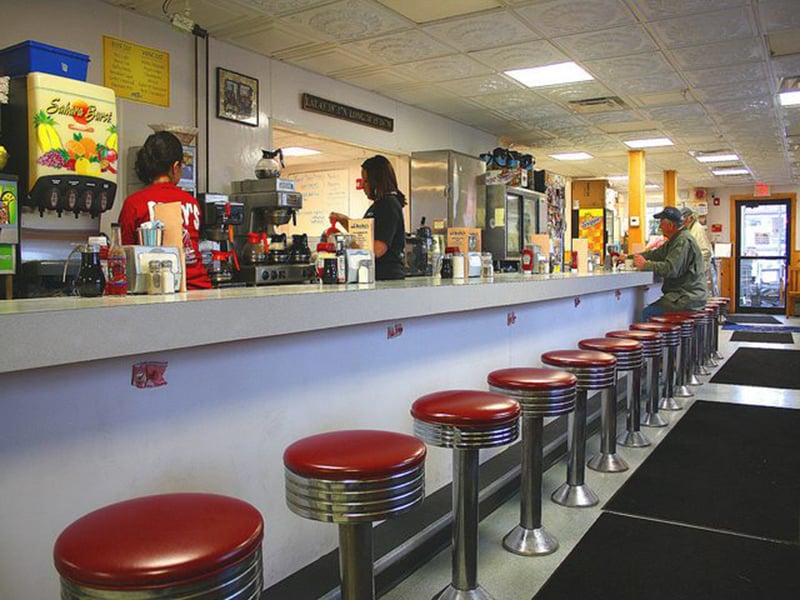 Unlike many diners along the East Coast, Becky's is kind of on the young side. The restaurant opened its doors in 1991 and quickly became a local favorite thanks to great versions of breakfast classics and phenomenal seafood. Yes, Becky's Diner may be the only diner where you really do want to order the seafood. Favorite menu items include corned beef hash, blueberry pancakes, lobster rolls, and haddock chowder.