18 Best Foods You Should Always Buy at Trader Joe's
We all love Trader Joe's. The store is more fun to shop at than Kroger, Safeway, or Publix. And a cart full of groceries at Trader Joe's won't cost you nearly as much as it would at Whole Foods. You probably already know Trader Joe's offers a few generic food items that taste better than name-brand. But those aren't the only items you should stock up on the next time you find yourself at the store.
Check out some of the best foods you should always buy at Trader Joe's. Whether they offer the best value, help to improve your diet, or just add something fun to grocery cart, these are the Trader Joe's items you don't want to go without.
1. Cheeses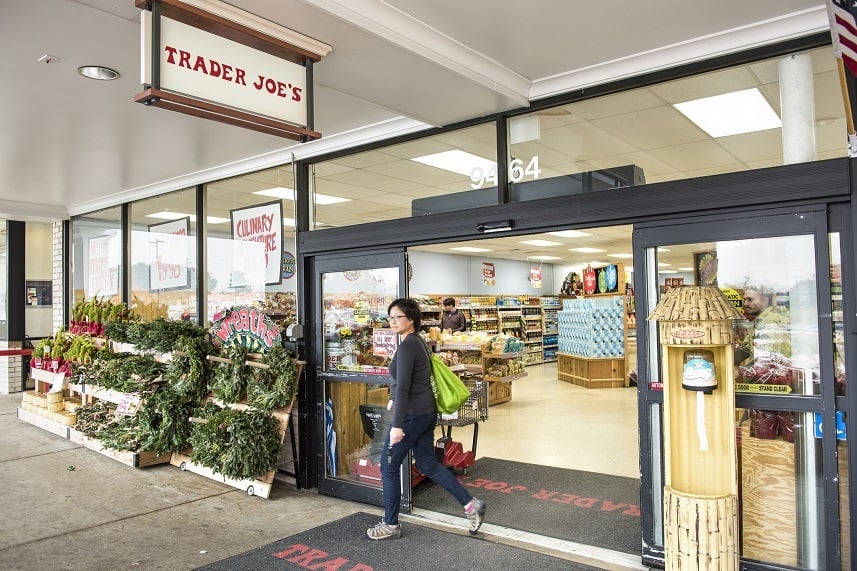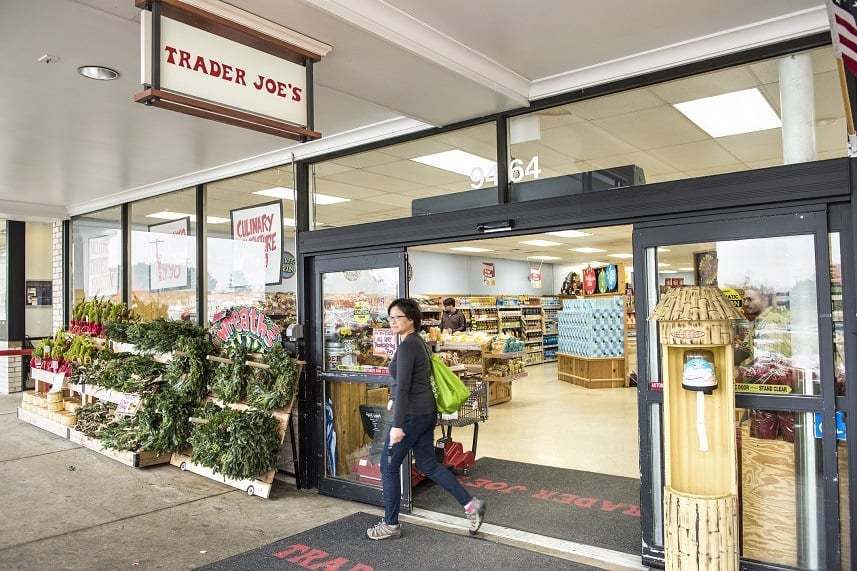 The Penny Hoarder reports if you love cheese, you should definitely check out the options available in the cheese case at your local Trader Joe's. "From espresso-rubbed Bellavitano to triple-creme Brie, Trader Joe's boasts lots of options. The store also frequently cuts its cheese wheels small enough that you can get a wedge for less than $5 — a nigh impossibility at my local Publix," The Penny Hoarder explains. Plus, the store carries both imported cheeses and cheeses made in the United States. So you can try a wide variety of cheeses without breaking the bank.
Next: Olive oil
2. Olive oil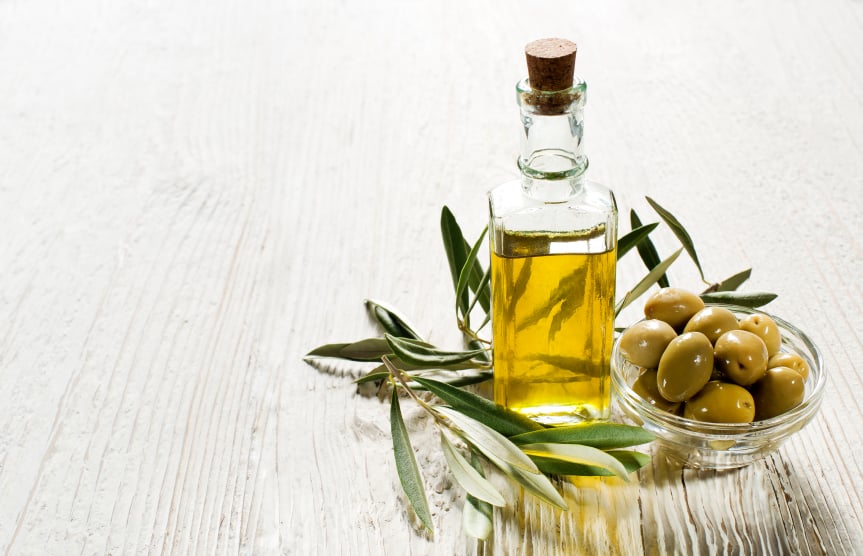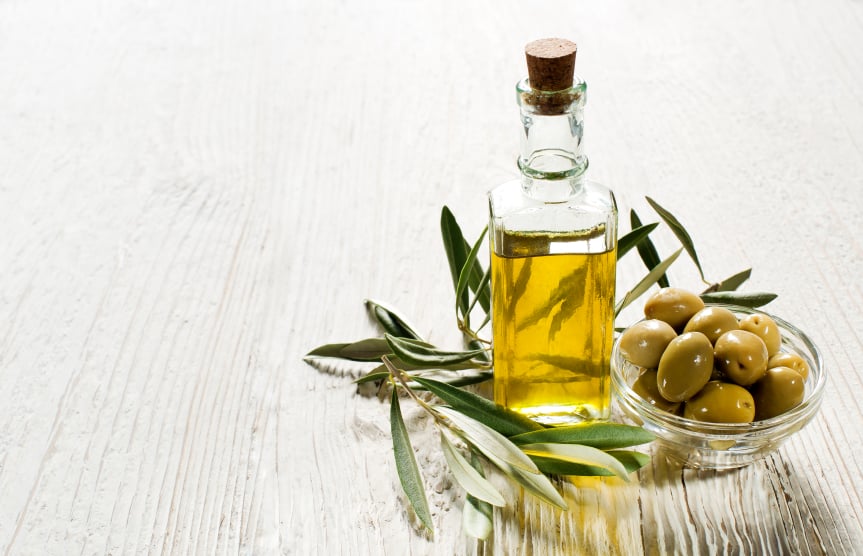 If you cook with olive oil, you probably know how much it costs at the grocery store. (And when you see a giant bottle at Wal-Mart for a low price tag, you probably wonder about how authentic and pure that olive oil really is.) But The Penny Hoarder reports you can stock up at Trader Joe's, which offers olive oil for a great value. A 33.8-ounce bottle of imported olive oil can cost as little as $6 at Trader Joe's, compared to $8 for a 16-ounce bottle at Publix. And as the blog explains of the Trader Joe's olive oil, "Although its import status doesn't guarantee a genuine, quality product, it's probably better than the giant bottle you can get for $4.99 at Wal-Mart."
Next: Cereal
3. Cereal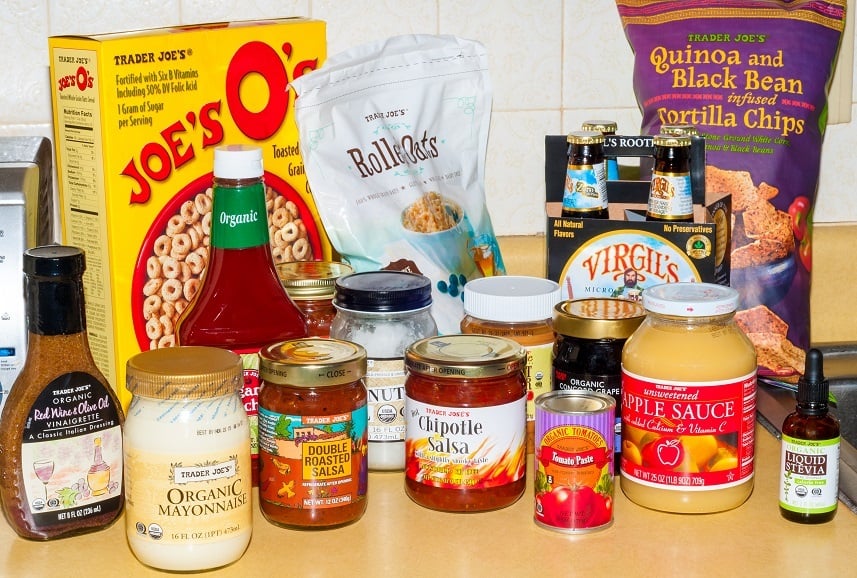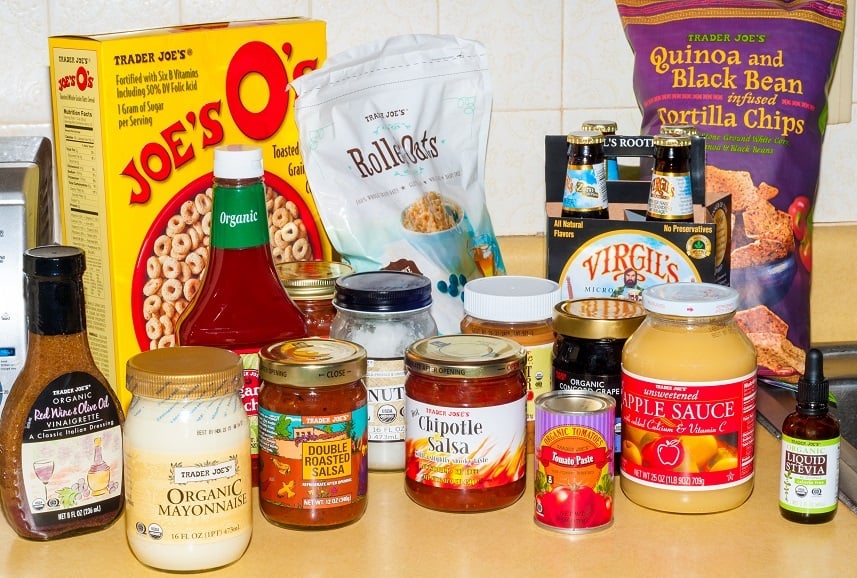 Another Trader Joe's find The Penny Hoarder recomended? The chain's store-brand breakfast cereals. You won't find great deals on the name-brand cereals. (You might need to head to Wal-Mart or Costco for that.) But if you like the store brand, you can find full-sized boxes of breakfast cereal starting at around $2 — about half of what they cost at grocery stores.
Next: Eggs
4. Eggs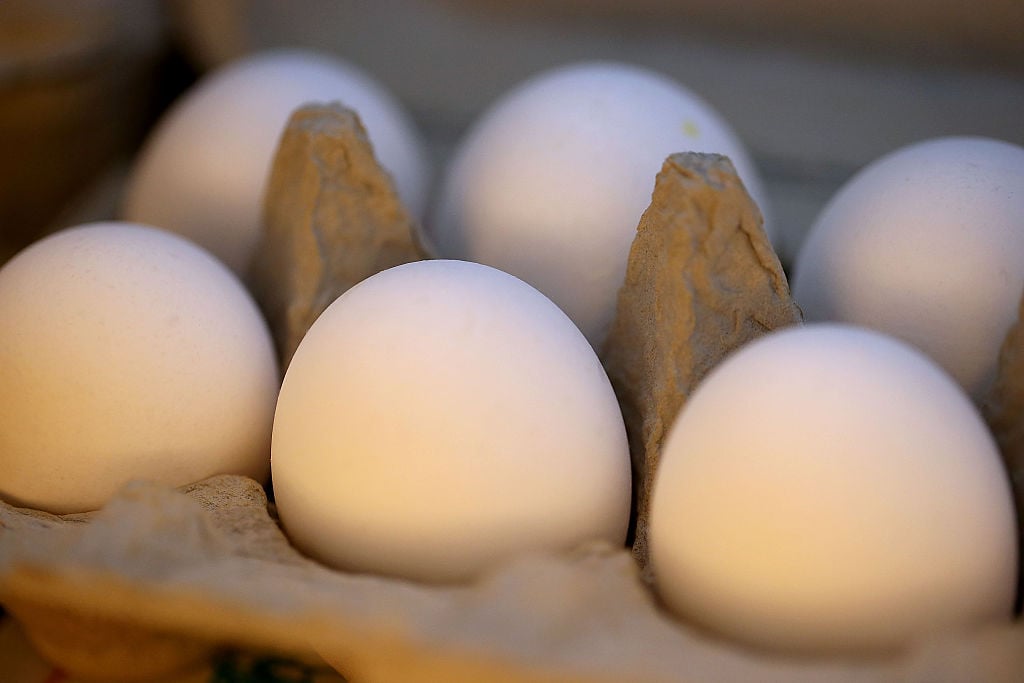 The Penny Hoarder also recommends stocking up on Trader Joe's eggs, which cost less than even the eggs sold at Wal-Mart. Just bear in mind that despite the "cage-free" and "vegetarian-raised" labels on the carton, the store doesn't sell pasture-raised eggs. But if you're just looking for a good deal on eggs, Trader Joe's is definitely the place to find it.
Next: Organic produce
5. Organic fruits and vegetables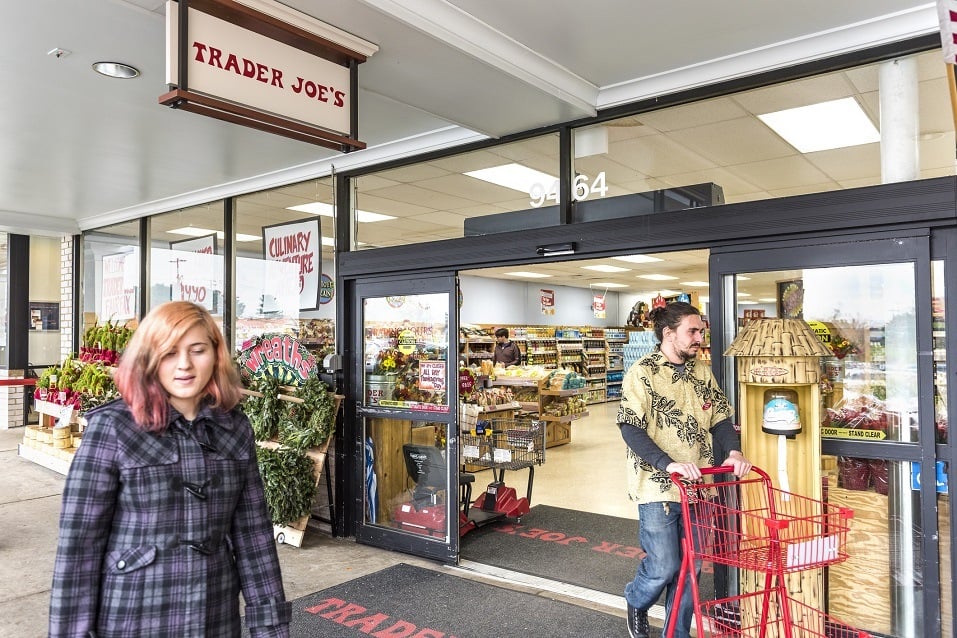 Kiplinger's reports though you can probably find non-organic produce at better prices elsewhere, Trader Joe's is the place to shop if you want good deals on organic fruits and veggies. "If you shop at Trader Joe's, there's a good chance that you're picky about what you consume. So if you prefer organic fruits and vegetables, know that you're getting a lower price on them at Trader Joe's than at most other stores," Kiplinger's explains. Organic spinach is a particularly good buy at the store, which offers the greens for about $2 less than other grocery stores.
Next: Quinoa
6. Quinoa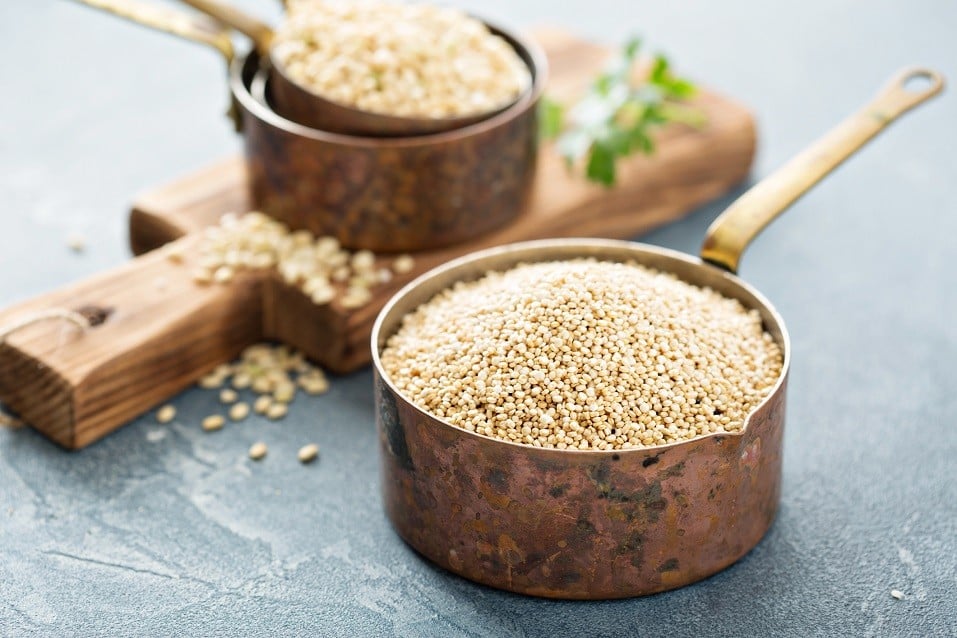 Kiplinger's also recommends stocking up on quinoa when you shop at Trader Joe's. This grain offers a lot of protein, which makes it perfect for vegetarians. And it's gluten-free, which means it's safe for those with gluten sensitivities or anyone who's eating a gluten-free diet. According to Kiplinger's, quinoa costs about $2 less per pound at Trader Joe's than at Whole Foods. It also charges less than Wal-Mart.
Next: Tortillas
7. Handmade flour tortillas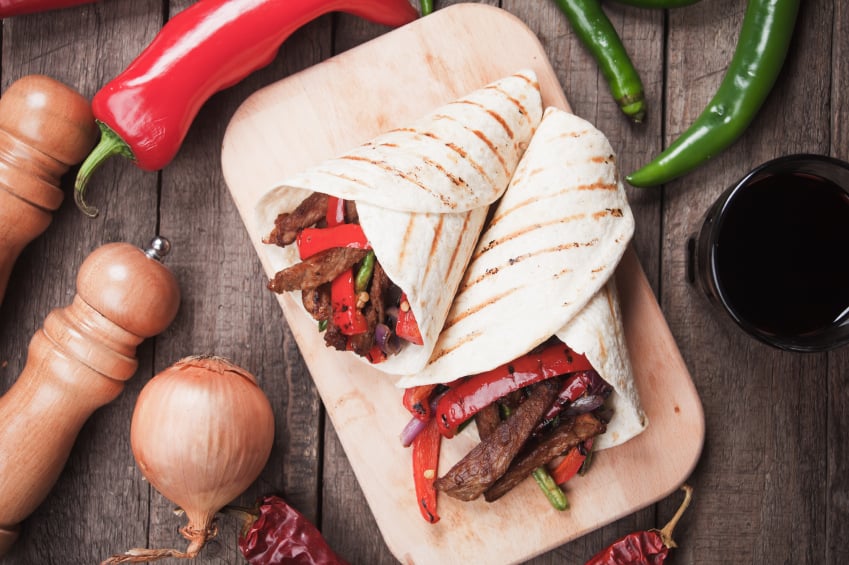 Tired of buying tortillas that just don't have much flavor? If you shop at Trader Joe's, then you owe it to yourself to pick up a package of the store's handmade flour tortillas. Bon Appetit reports, "The Trader Joe's versions — even in whole wheat if you're trying to fool yourself — are thin and buttery and great for breakfast tacos, drunk quesadillas, and eating plain, microwaved with cheese."
Next: Wheat bread
8. Sprouted wheat breads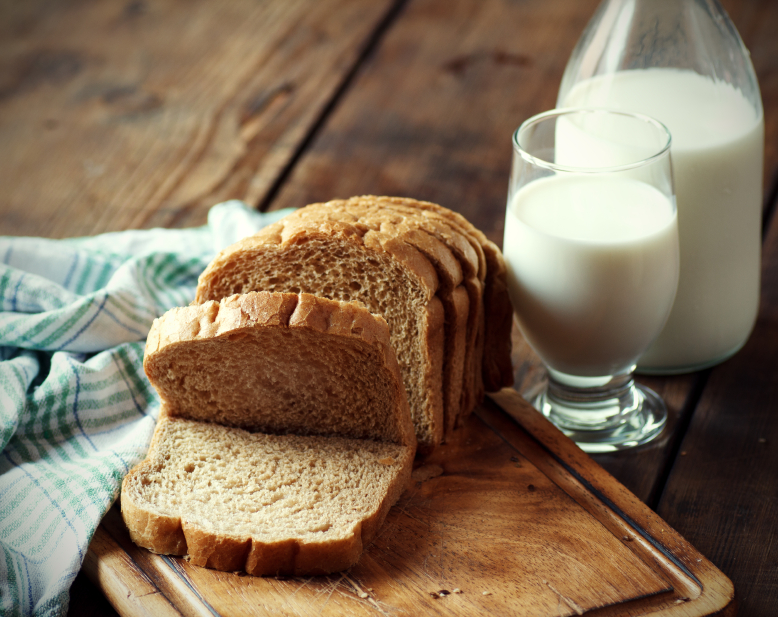 The San Francisco Chronicle reports according to rumors, name brands, such as Annie's, Strauss Family Creamery, and Double Rainbow, actually make Trader Joe's store-brand products. That means you can get the flavor of delicious name-brand foods for a whole lot less. A good example? The chain's sprouted whole wheat bread. Comparing Trader Joe's bread to the version from Alvarado Street, a brand sold at Whole Foods, the Chronicle found "the main ingredients are the same." The conclusion? Despite the $1.20 difference, "We're pretty certain Alvarado Street is making TJs line of sprouted wheat breads."
Next: Organic yogurt
9. Organic yogurt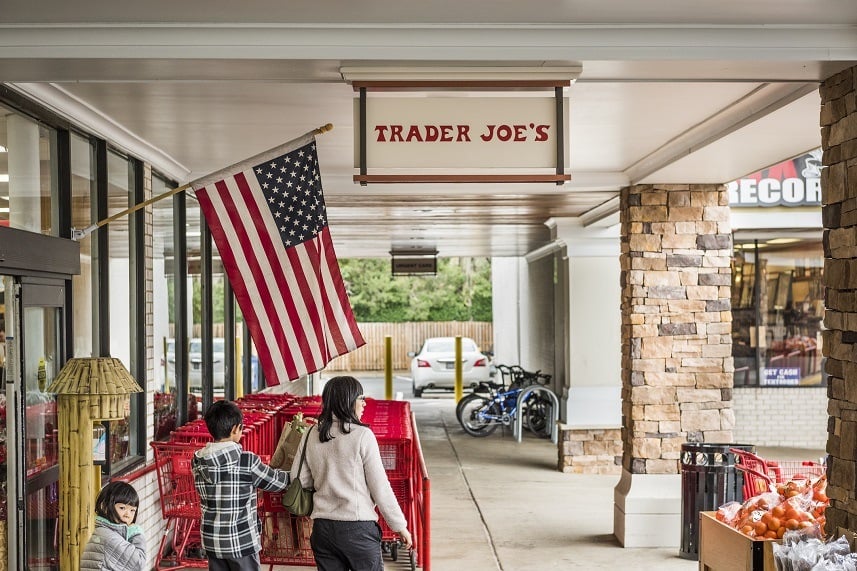 Another store-brand Trader Joe's item that might be manufactured by the name brand you'll find at Whole Foods? The store's organic yogurt. The Chronicle compared Trader Joe's organic low-fat vanilla bean yogurt to the low-fat banana vanilla yogurt from Wallaby, a brand you can buy at Whole Foods. The Trader Joe's version costs just 99 cents to the $1.29 Whole Foods charges for Wallaby. But the Chronicle found the flavor was "exactly the same." The publication's conclusion? "These two are almost certainly working together." And E News reports that Stonyfield supplies some Trader Joe's yogurts, too. Talk about a great deal.
Next: Frozen pizzas
10. Frozen pizzas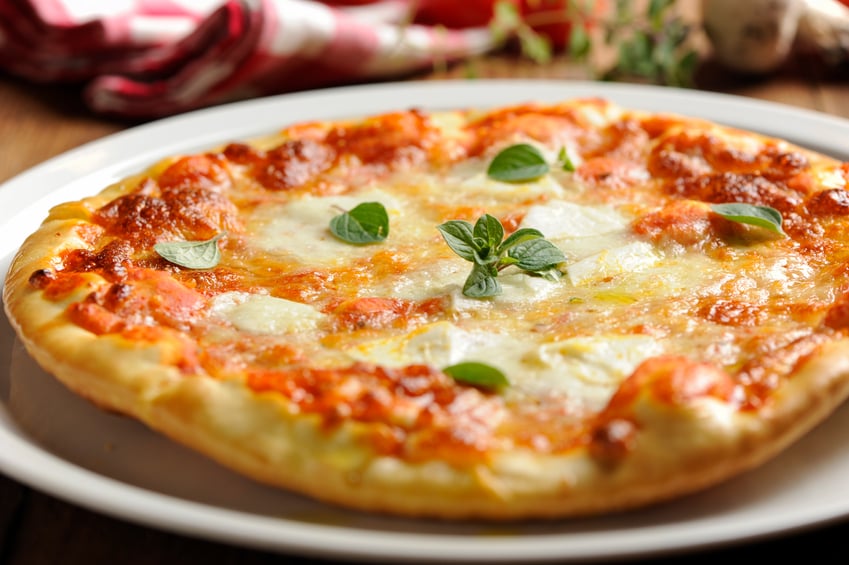 Want a quick, easy meal that won't cost a fortune or require you to turn on the stove and use all your pots and pans? Then, consider the frozen pizzas at Trader Joe's. The Penny Hoarder reports that by and large, "The frozen goods at Trader Joe's are less about the all-in-one, prepared, single-serve meals we used to call TV dinners (think Lean Cuisine) and more about a dish to prepare as needed or all at once to incorporate into a family meal." The exception might be the chain's frozen pizzas, which start at around $4 and can feed a family. Trader Joe's also offers organic and vegetarian pizzas, which can get tricky to find at other grocery stores.
Next: Frozen dinners
11. Frozen dinners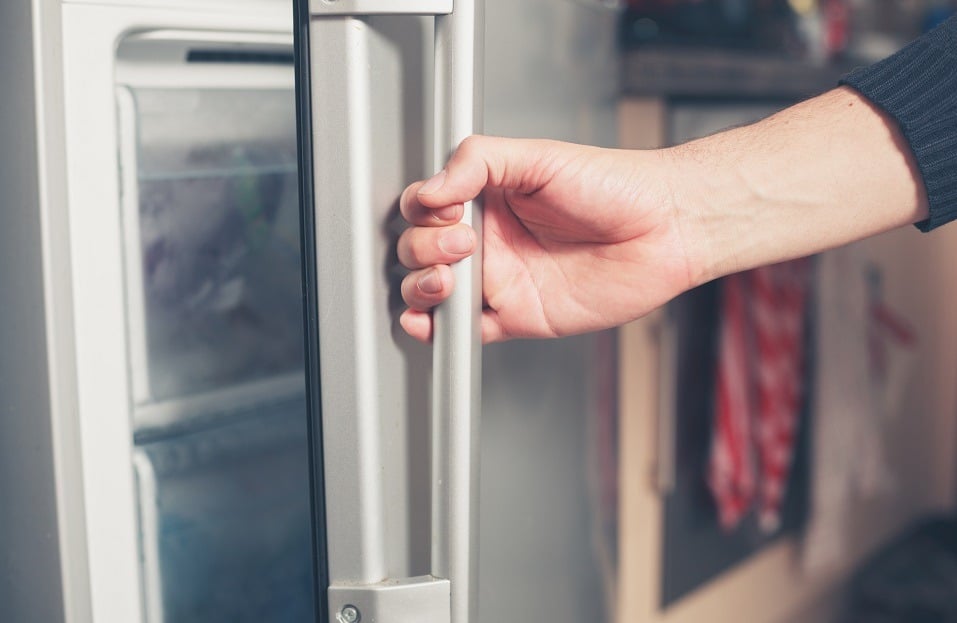 While you're looking at frozen pizzas, take a look around the rest of the frozen foods aisle, too. Business Insider reports the store's frozen dinners frequently offer a great value (at least for your taste buds, if not for your waistline). A cult-favorite frozen dinner among Trader Joe's shoppers is the frozen Mandarin Orange Chicken. But you can find plenty of other options, too. And according to Business Insider, "Even non-Trader Joe's brands, like Amy's, are up to $2 cheaper at Trader Joe's compared to competitors."
Next: Frozen veggies
12. Frozen mixed vegetables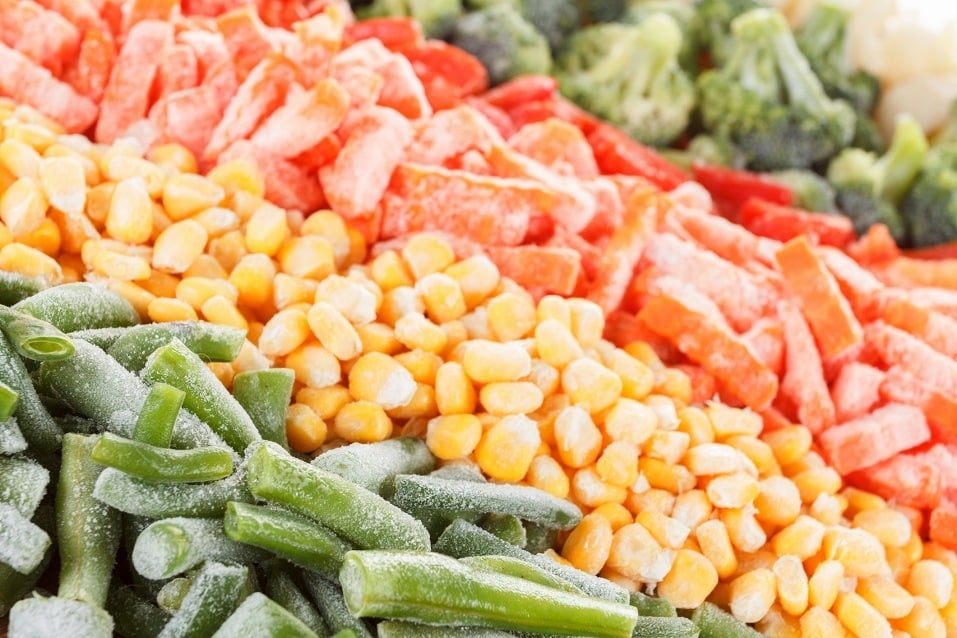 As The Cheat Sheet reported, looking for generic food items that taste better than name-brand can save you lots of money at the grocery store. One such item happens to come from the Trader Joe's frozen foods aisle. Consumer Reports compared Birds Eye frozen veggies with store-brand offerings from Trader Joe's. The result? "Birds Eye vegetables (carrots, peas, corn, and green beans) are crisp, with fresh notes." But "Trader Joe's are even crisper and fresher, as if they've been quickly blanched in hot water. And they're about 10 cents less per serving."
Next: Cashews
13. Whole cashews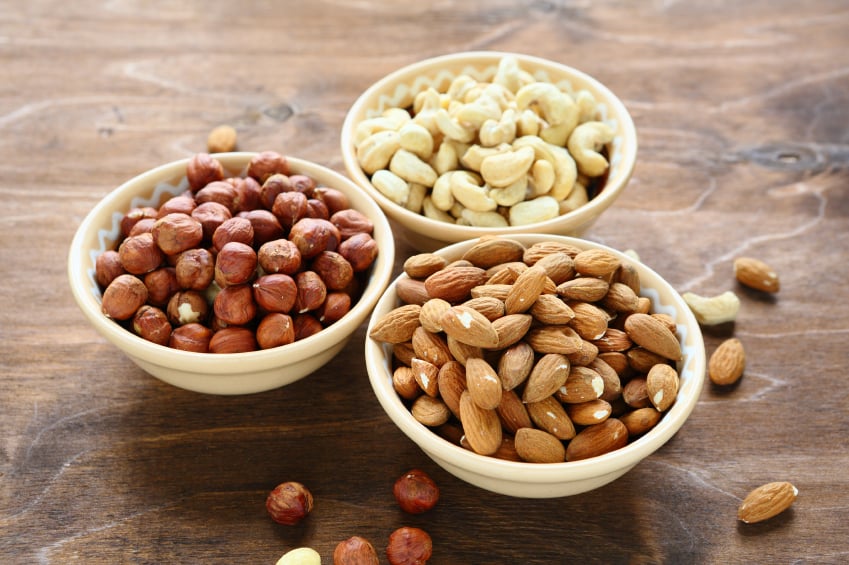 Another store-brand Trader Joe's item that tastes better than name-brand? The chain's whole cashews. Consumer Reports notes that "with nuts, freshness is key." And that's where the name brand, Emerald, loses out because its cashews tasted slightly stale. Cashews from Trader Joe's and other stores all taste a little different. But Trader Joe's have the least sodium out of the bunch, which helps them beat out other store brands for health-savvy shoppers. Other nuts cost less at Trader Joe's than at other grocery stores, too. So you can shop for all your favorites.
Next: Dried fruit
14. Dried fruit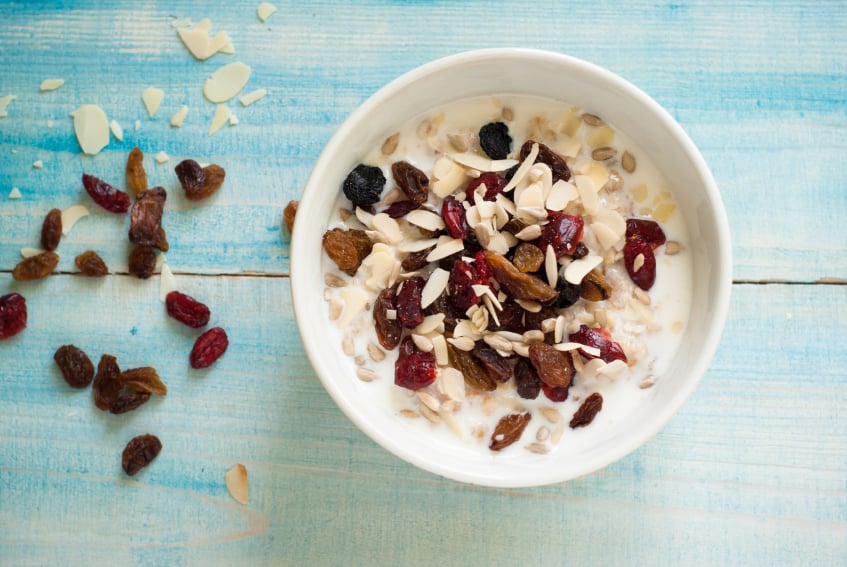 Dried fruit also costs less, per ounce, at Trader Joe's than it does at many other grocery stores. But that's not even the best reason to stock up at Trader Joe's, according to The Penny Hoarder. At Trader Joe's, you'll find "so many options, as opposed to the small shelf of raisins, craisins and occasional cherries at the other stores. At TJ's, you can choose from options like dried mango, several different types of figs or cleverly-flattened banana."
Next: Cookie butter
15. Speculoos cookie butter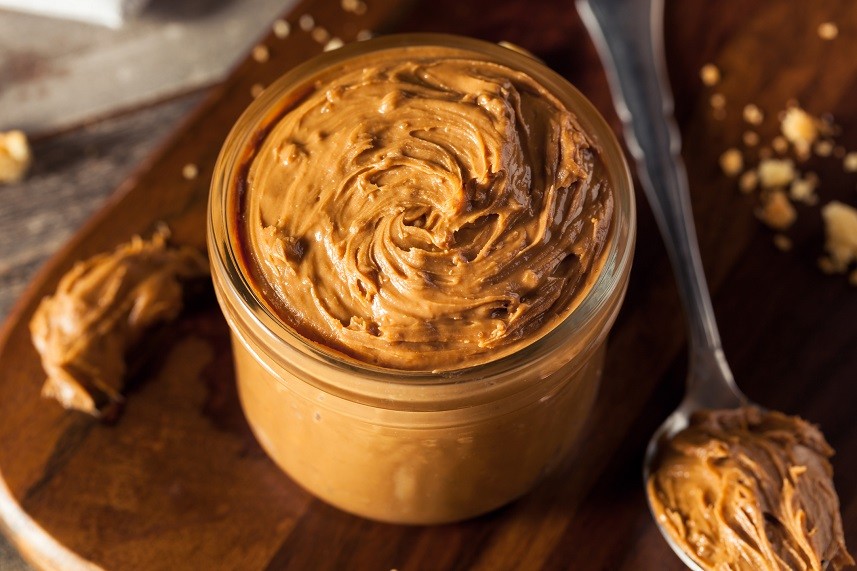 A trip to Trader Joe's wouldn't be complete if you didn't purchase (or at least contemplate purchasing) one of the many cult-favorite items that are only sold at the chain's stores. Perhaps the most famous of those is the Speculoos cookie butter. It has so many devoted fans that an entire Facebook page exists. The cookie butter consistently lands on lists of customers' favorite foods at Trader Joe's. And you'll see why if you purchase a jar. Not a fan of cookie butter? Trader Joe's offers great deals on organic peanut butter, too.
Next: Frozen macaroni and cheese
16. Frozen mac and cheese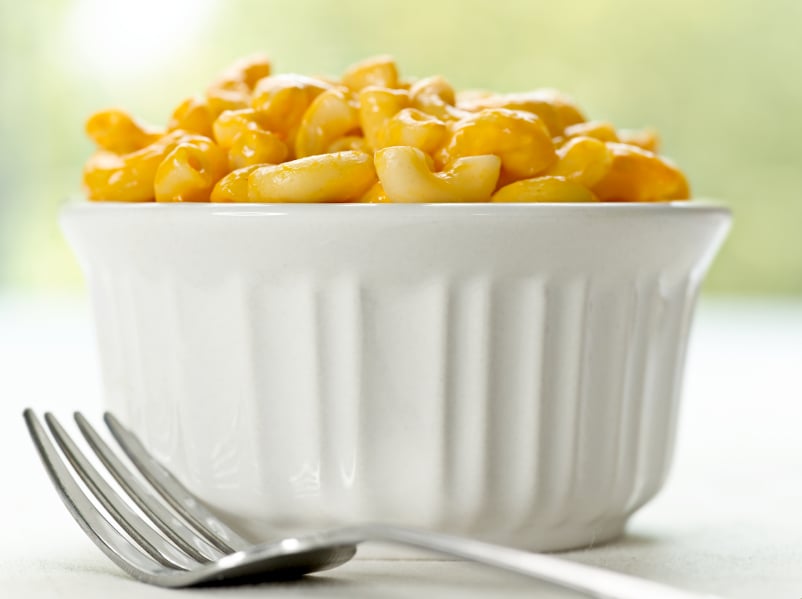 Another cult favorite Trader Joe's food you have to try? The chain's frozen mac and cheese. Like Trader Joe's cookie butter, the store's macaroni and cheese numbers among shoppers' favorite foods. You can heat it up and eat it as is for a deliciously simple dinner or side. But The Huffington Post notes you can also make a few easy additions to upgrade your frozen mac and cheese into something that tastes more gourmet than comfort food. Just make sure you buy the frozen mac and cheese, not the dry, boxed kind. Business Insider reports that version earns low marks from shoppers and reviewers alike.
Next: Ginger snaps
17. Ginger snaps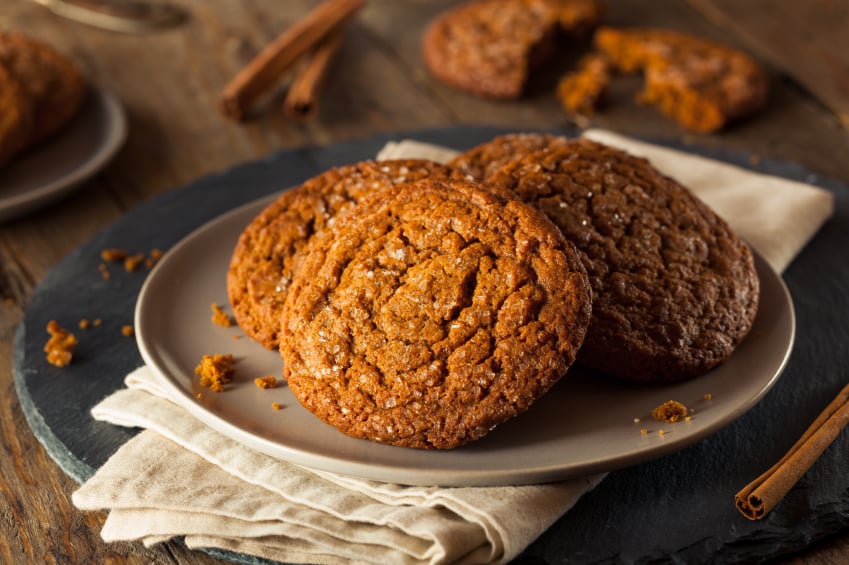 Another super popular Trader Joe's item, according to Business Insider? The Triple Ginger Snaps. They won't win any awards when it comes to healthy snacks. But these cookies score pretty high on taste. Business Insider waxes lyrical on the merits of these cookies, noting, "After the initial crunch, the cookie's inner chewiness melts in your mouth as you bite into the hot, tangy crystallized bits ginger." Another winner? Joe Joe's chocolate with vanilla bean cream cookies, which tastes like Oreos — but better.
Next: Pita chips
18. Pita chips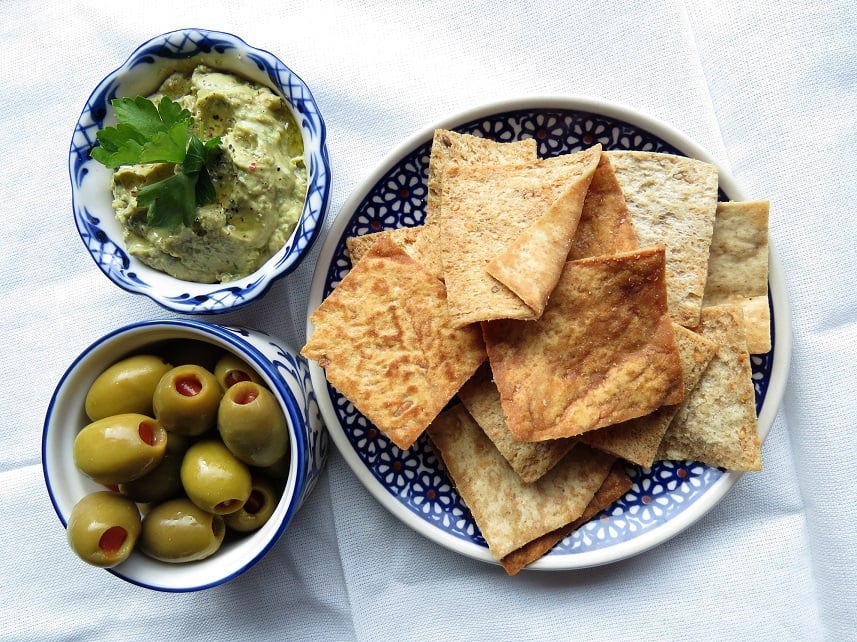 One of the best things about shopping at Trader Joe's is stocking up on snacks. That goes double for Trader Joe's pita chips. E News reports these pita chips are actually made by the same manufacturer behind Stacy's. (That's the tasty but pricey brand of pita chips you can find at Whole Foods or your local grocery stores.) If you want delicious pita chips without the Stacy's price tag, give the Trader Joe's version a try.