5 of the Best Hotels for Business Travelers
With long travel days, airport layovers, and a demanding schedule once you actually arrive, traveling for work can be exhausting. Even if you've managed to get it dialed and have figured out how to work the system to achieve the number one spot on your preferred airline's upgrades list, having to travel frequently for your job can wear on a person. Now, it's time you start cashing in on some of the advantages that come along with work travel. Here are 5 of the best hotels for business travelers.
1. Omni Hotel, Jacksonville, Fla.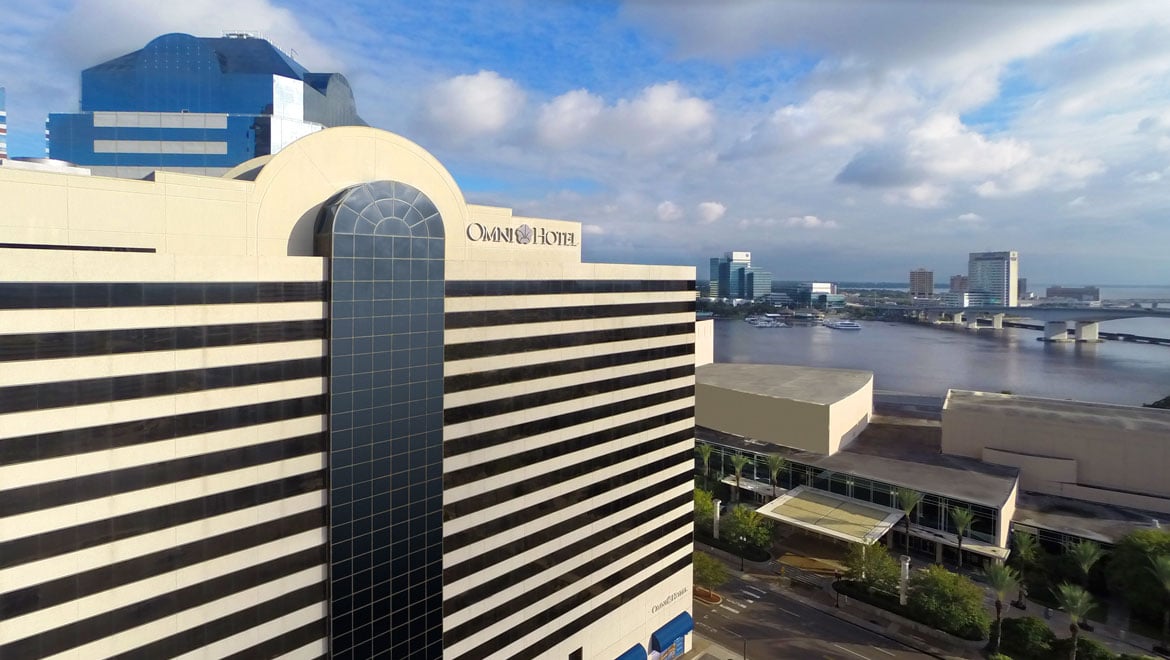 Located in the center of downtown with easy access to the city's hub of convention centers and business district — including Everbank Field, Times Union Center, Memorial Arena and Jacksonville Landing — the Omni Jacksonville Hotel is ideal for business travelers looking for modern convenience without sacrificing incredible customer service. With a recent renovation of all 354 guest rooms, lobby, meeting and restaurant space, you know you'll be getting accommodations that are clean and contemporary. With 24-hour business and fitness centers and 14,000 square feet of meeting space, the Omni Jacksonville Hotel has received high praise for good reason, including "Highest in Guest Satisfaction Among upper Upscale Hotel Chains" by J.D. Power's 2015 North American Hotel Guest Satisfaction Index Study, and is the recipient of the TripAdvisor Certificate of Excellence for 2013 and  2014.
2. Fairmont San Jose, San Jose, Calif.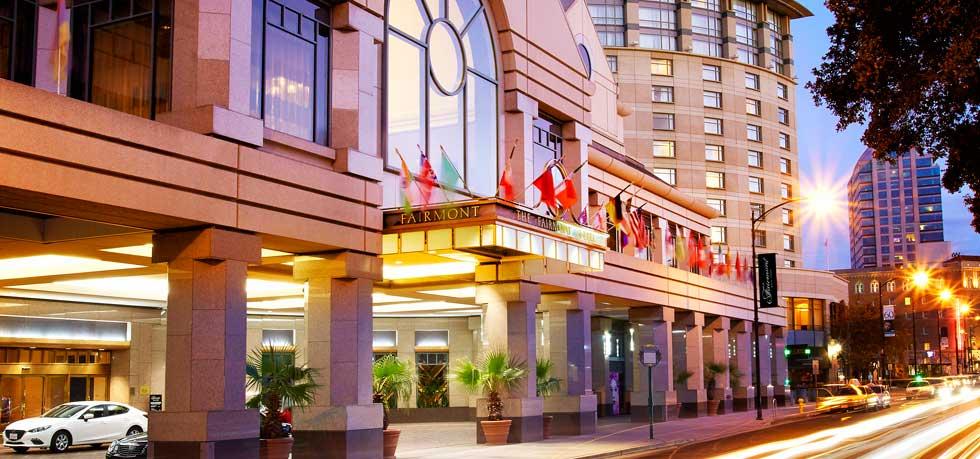 Located in the heart of Silicon Valley, the Fairmont San Jose attracts discerning and well-traveled business professionals not only with its location, but with its intersection of quality sophistication and modern conveniences. With easy access to the San Jose McEnery Convention Center, Fairmont San Jose has over 65,000 square feet of state-of-the-art meeting space, an onsite FedEx business center, and a private boardroom with skyline views on the 20th floor.
3. Hyatt Herald Square, New York
With an overwhelming amount of options in The Big Apple, the Hyatt Herald Square New York is one worth visiting, for both business and leisure travelers alike. It's inevitable that you'll get a whole lot of culture when staying in the heart of Midtown Manhattan, even if you are just on business, and the Hyatt Herald Square is a hotel that delivers just that. Features you'll appreciate as a business traveler include complimentary wireless high-speed internet, business services and a 24-hour Business Center, Market with grab-and-go items that's open 24 hours, meeting and event space, and complimentary bike rentals.
4. The Ritz-Carlton Pentagon City, Arlington, Va.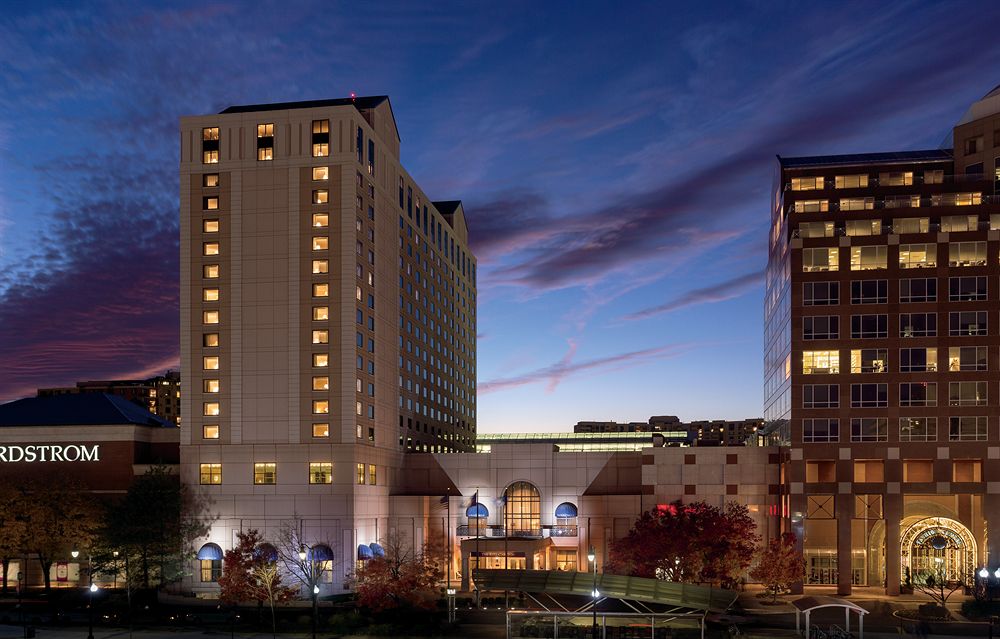 While this hotel chain certainly needs no introduction, The Ritz-Carlton, Pentagon City is the ideal hotel for anyone who wants a little more luxury on their next business trip to the DC metro area. As a popular choice among business travelers in the Washington area and arguably the preferred business travel hotel among the four Ritz-Carlton Hotels in the DC Metro area, this hotel is conveniently located just 1 mile from Reagan National Airport, and just 3 miles from Downtown DC. With a full service business center and a "Professional Pursuits" business package that offers complimentary Wi-Fi, breakfast and three pressed garments during your stay, guests not only enjoy immediate access to the city, but they can take comfort in knowing they're not right in the center of all the hustle and bustle when the day's business comes to a close.
5. The Hilton Anatole Hotel, Dallas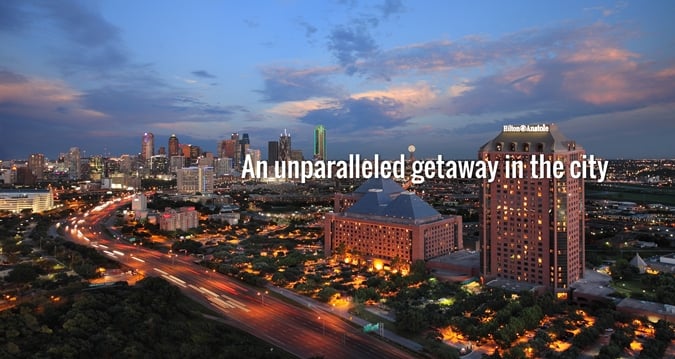 The Hilton Anatole is set in the thriving Dallas Design District, adjacent to Market Center and just minutes from the downtown Central Business District. With a 24-hour business center, FedEx shipping center and over 500,000 square feet of flexible meeting and event space, the hotel has an on-property tech partner PSAV to address any issues or meetings that may arise, along with digital check-in and smartphone room keys for HHonors members, allowing road warriors the ability to head directly to their rooms after a long day of travel.
More from Culture Cheat Sheet: