Best Loved Paint Colors Guaranteed to Make Your Home Look Stunning
You probably already know that painting a room is one of the easiest, cheapest, and most effective ways to transform your space. But when it comes to choosing the right hue, things can get a little tricky.
A quick visit to your local home improvement store will reveal a dizzying array of options, from what feels like one hundred shades of white to midnight black and every imaginable color in between. It's good to have choices, but at the same time, too many options can lead to decision paralysis and anxiety. You may be left wondering if you'll love that shade of blue as much on your walls as you do on a dinky little one inch square.
Luckily, there's no need to fear the paint chips! We've done the research to make your life easier. Read on for some of the most foolproof, designer-loved colors that will transform any room in your home into a true showstopper.
1. Palladian Blue by Benjamin Moore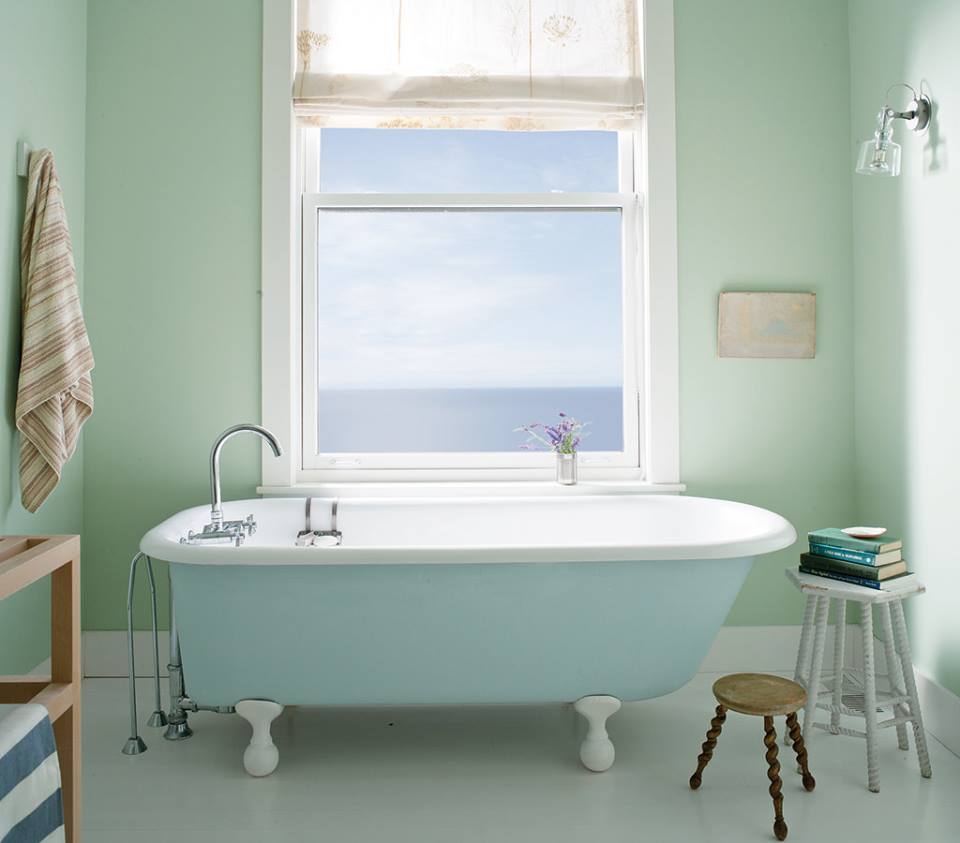 When it comes to choosing paint, the quality of the brand matters as much — if not more — than the color itself. Benjamin Moore is a top brand chosen by design experts and amateur decorators alike thanks to their superior coverage, durability, and gorgeous color options. When in doubt, skip the sub par paint and splurge a little on Benjamin Moore.
Palladian Blue is a blue-green shade with gray undertones that creates an instant state of tranquility, no matter where you use it. It's not overt, but it still has a bit of fun if you're sick of plain old white, gray, and beige. Use it for bathrooms and bedrooms to create that feeling of "Ahhhh…"
2. Garden Stone by Clark + Kensington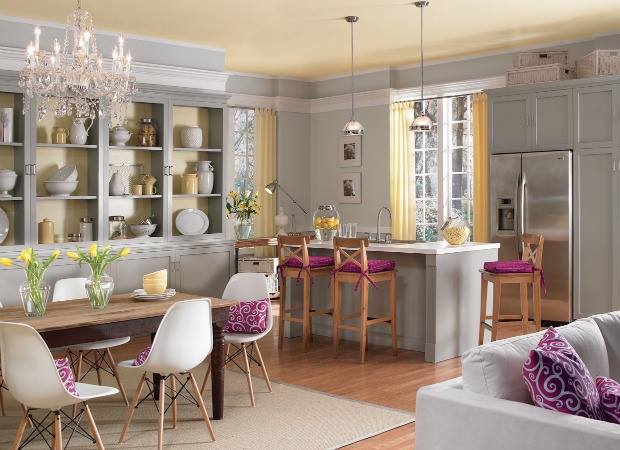 No list of classic paint colors would be complete without at least one shade of gray. Love it or hate it, gray is the ultimate neutral — though with so many different versions, it is easy to screw up. Rather than testing fate, listen to Ace design expert Katie Reynolds, who says, "I try to stay away from heavy blue undertones, and I direct my clients toward warm grays that will stand the test of time. This shade [Garden Stone] is my favorite."
Gray works in just about any room of the house. But it's particularly well-suited to large, open concept areas like combo kitchen/family rooms or living rooms, which need a sense of cohesion.
3. Shiplap by Magnolia Home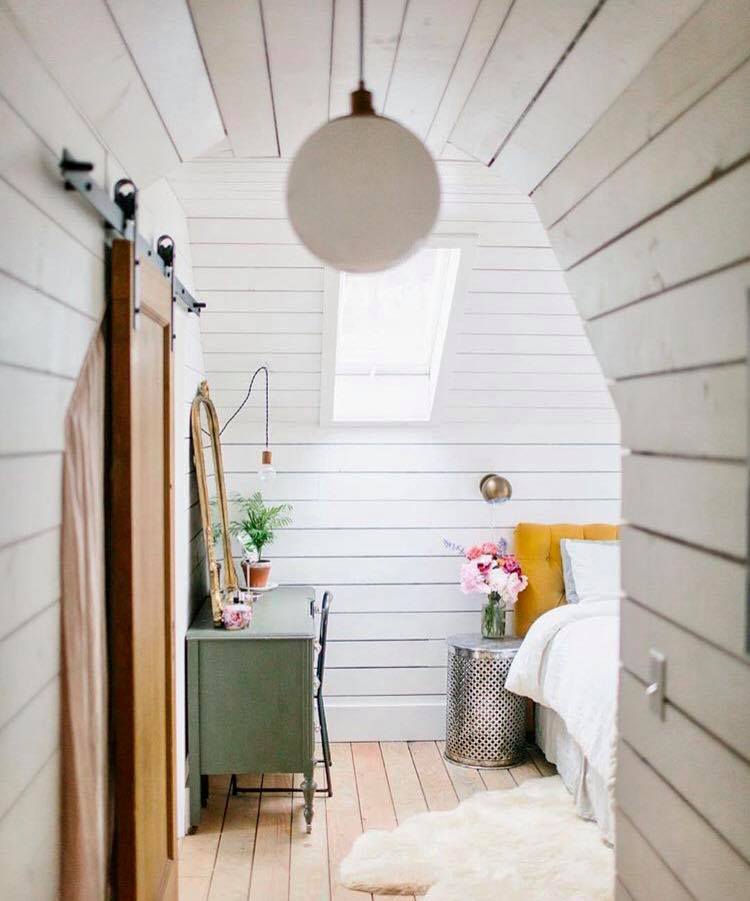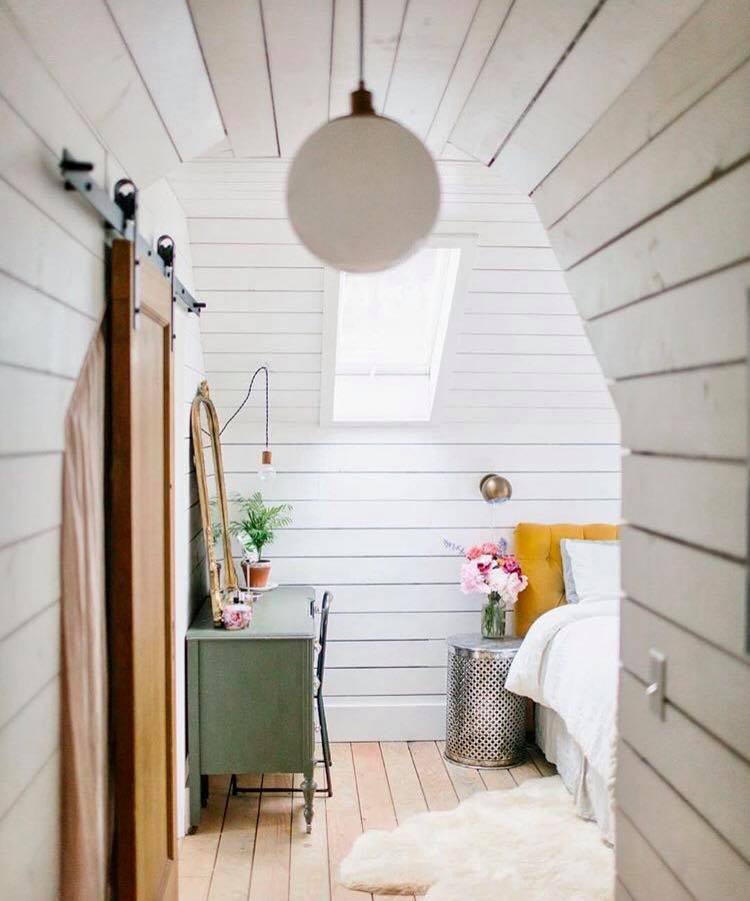 It's no big shock that one of the best interior paint colors happens to be made by one of the hottest designers on television right now. Named for Joanna Gaines' favorite design element, this off white shade looks good in just about any room, even if you skip the shiplap installation. Use it for smaller rooms to add some visual interest without overdoing it. Then, be sure to spice things up with a few strategically placed, bold accent pieces.
4. Manchester Tan by Benjamin Moore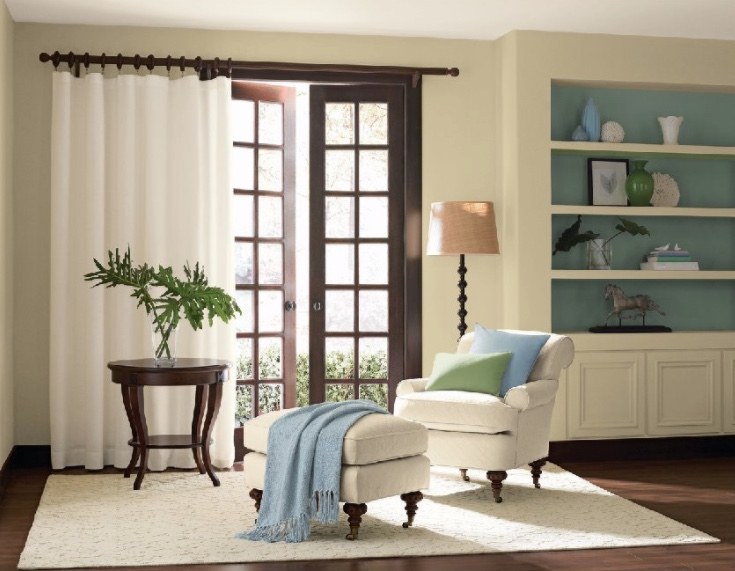 Beige doesn't have to be bland. This warm neutral from Ben Moore looks good just about everywhere, and adds some depth to those builder white walls you've been living with for far too long. Pair it with a bolder accent wall or a brightly colored buffet if you're afraid your room will look boring.
5. Simply White by Benjamin Moore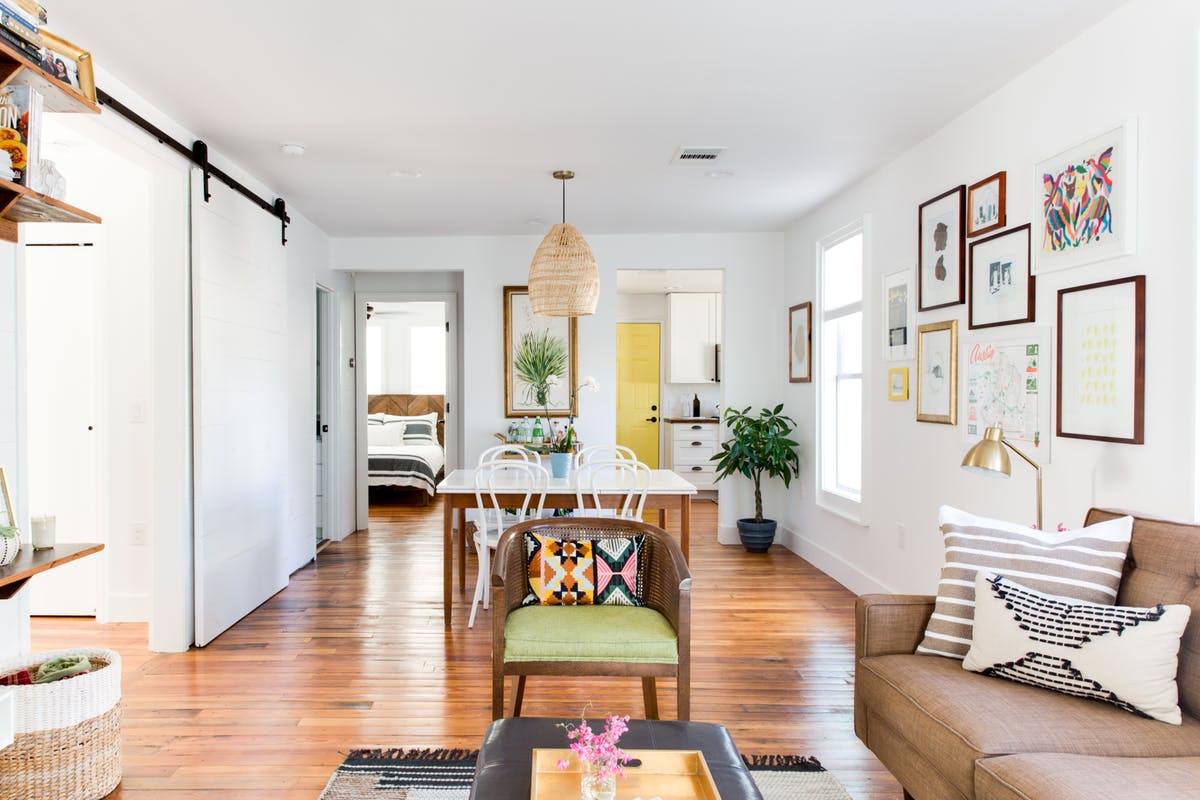 If you think grabbing a can of any white paint off the shelf is the same as choosing this pretty option from Benjamin Moore, you're so, so wrong.
A hint of gray sets this color apart from basic whites, making it the perfect option for anyone who fears too much color but still doesn't want a boring room. It looks especially good with some crisp white crown molding, which will help to distinguish it as a slightly darker hue. Designers love it, and you will too.
6. Cascade Green by Sherwin Williams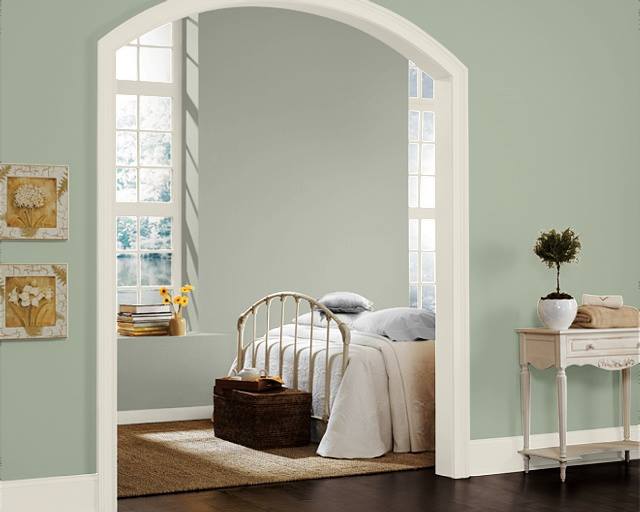 A good green is hard to find, but when you do find it, it can be so good. This gorgeous shade from Sherwin Williams proves that darker colors don't have to be scary. Use it in your kitchen to achieve that perfect shabby chic yet totally upscale look, or try it in larger spaces for a little drama.
7. Revere Pewter by Benjamin Moore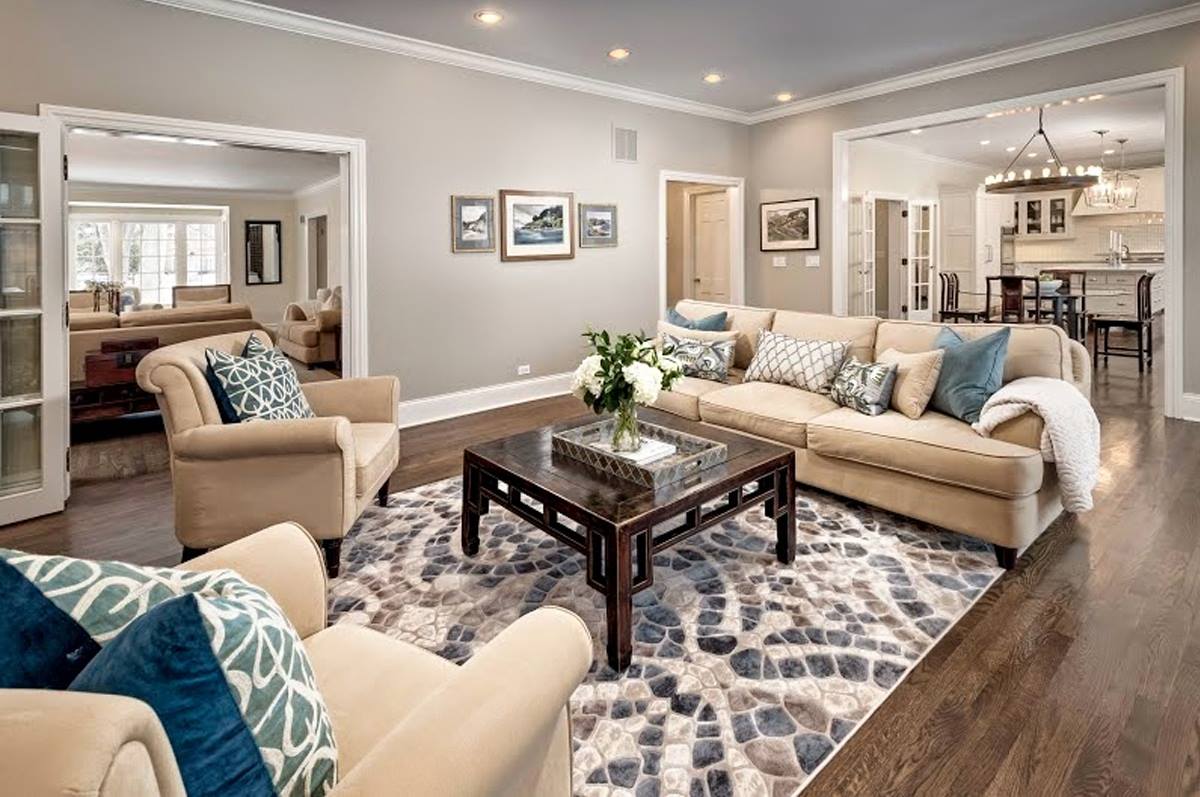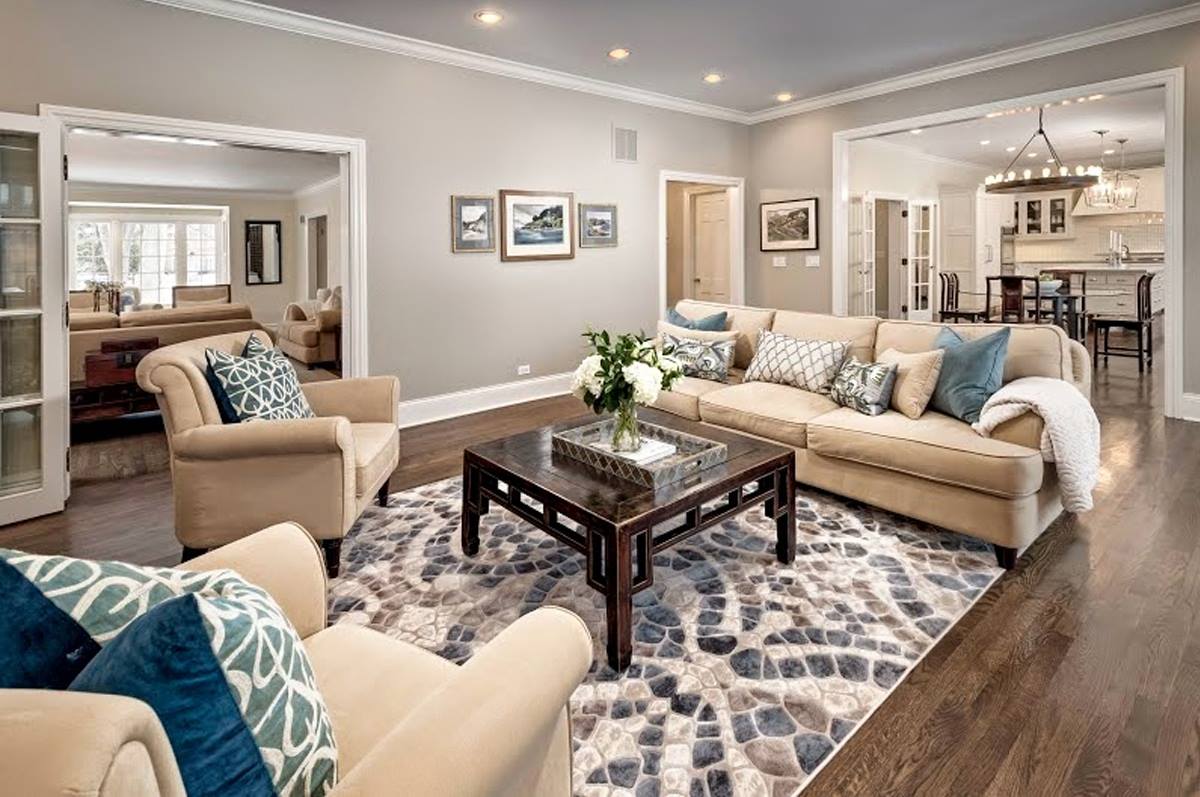 The perfect neutral exists, and it goes by the name Revere Pewter. Somehow, it manages to work with both warm and cool color palettes. So whether you plan to accent the room with shades of yellow or blue, this color provides the perfect backdrop. Decorators absolutely love using it for even the pickiest customers. Use it for kitchens, family rooms, hallways, bathrooms, bedrooms, or — better yet — all of the above.
8. Hawthorne Yellow by Benjamin Moore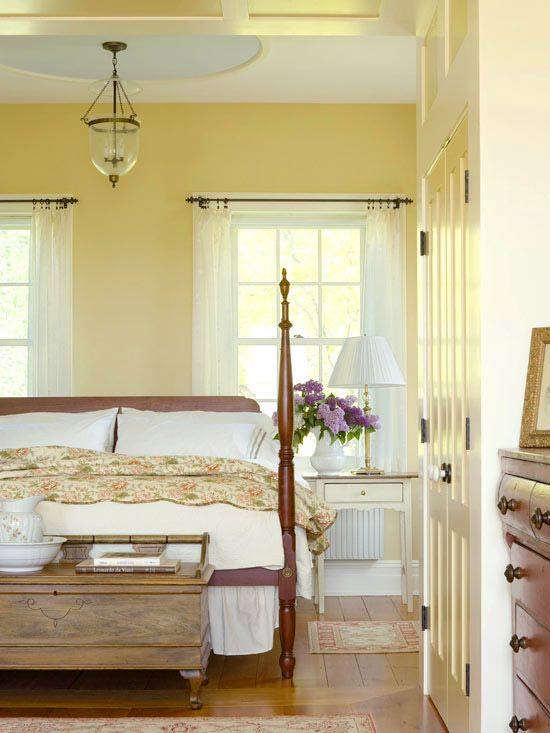 The words "yellow" and "elegant" don't typically go hand in hand, but in this case they make sense. This muted tone fulfills the need for a bit of warmth without skewing too bright or loud. It's the perfect way to bring a bit of cheer to a guest bedroom, kitchen, or kid's room.
9. Decorator's White by Benjamin Moore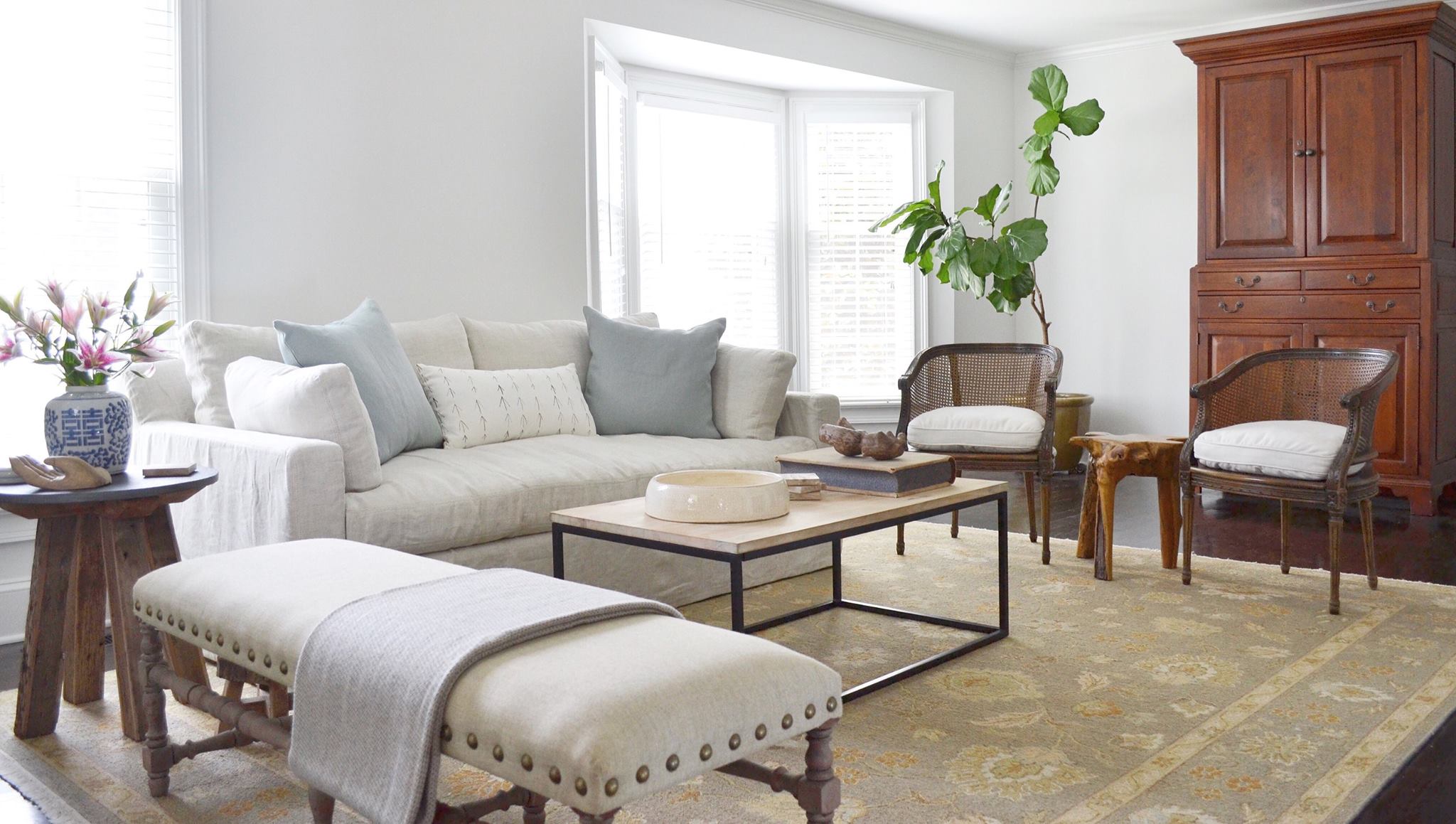 This white is more than white. Bright and brilliant, it's the ideal option for ceilings and trim to make your accent wall really stand out.
10. Hale Navy by Benjamin Moore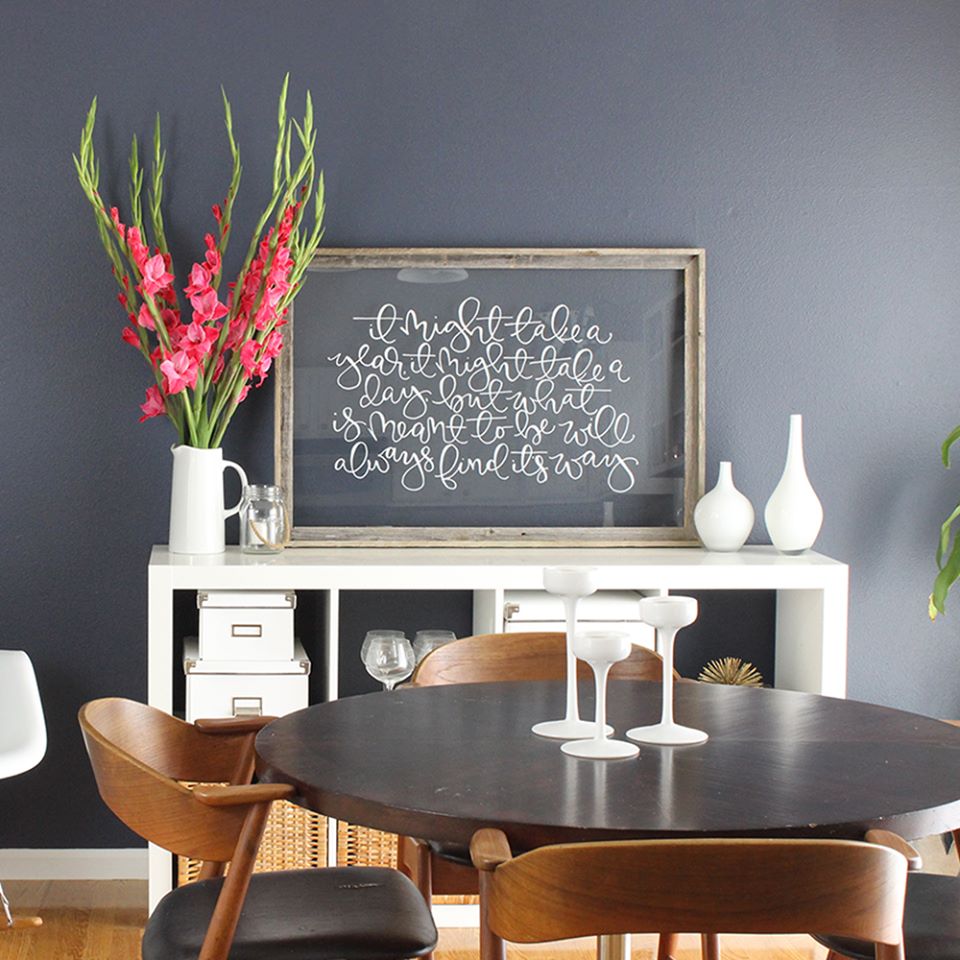 Navy is tough to do well. Pick a shade that's too blue, and it could wind up looking unintentionally nautical. However, this bold option from Benjamin Moore has subtle gray undertones, lending it the perfect composition to keep your room looking classy, not kitschy. Neutral, modern, and traditional, this shade is ideal when used as an accent wall or to add gravitas to an office or study.