The Best Marinades to Use for Grilled Fish, Meat, and Veggies
Every home chef knows that when it comes to meat, a fresh cut of the good stuff is key, but a good meat is nothing without a good marinade. Because not only do marinades add flavor to your chicken, beef, and seafood — they also help tenderize the meat with the acidic ingredients in their makeup. Today, we're rounding up six of the best marinades. Soak your meat or seafood of choice in one of these marinades and enjoy the flavor infusion.
1. Best Steak Marinade
This recipe found on AllRecipes.com is touted as a great steak marinade, and after you sink your teeth into the juicy meat this marinade helps make, you'll see why. The ingredients are easy, but yield a perfect blend of tangy, sweet, and savory, and the acid in the balsamic vinegar will help tenderize your fresh red meat.
Ingredients:
¼ cup olive oil
¼ cup balsamic vinegar
¼ cup Worcestershire sauce
¼ cup soy sauce
2 teaspoons Dijon mustard
2 teaspoons minced garlic
Salt and pepper, to taste
Directions: Mix olive oil, balsamic vinegar, Worcestershire sauce, soy sauce, Dijon mustard, and garlic in a small bowl. Season with salt and pepper.
2. Honey Lime Chicken Marinade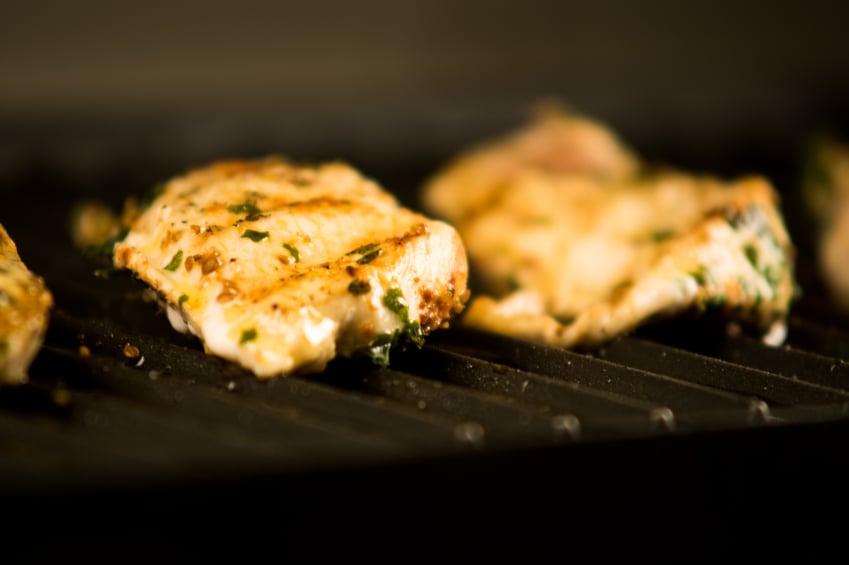 The next recipe from Sunset Magazine yields a sweet and tart marinade that you should let your poultry soak in one day prior to cooking. The marinade calls for only six ingredients, and they're all ones you likely already have in your pantry. As long as you plan ahead and have your marinade ready, there's no reason you can't make a juicy cut of chicken.
Ingredients:
¼ cup extra-virgin olive oil
¼ cup lime juice, plus the zest of 2 limes
2 tablespoons mild honey
1 teaspoon kosher salt
1 teaspoon pepper
½ teaspoon cayenne
Directions: Whisk all ingredients together. Put chicken in a nonreactive baking dish and pour marinade over, turning to coat. If you like a stickier glaze, mix 2 more tablespoons of honey with 1 more tablespoon of lime juice and brush onto chicken during last 5 minutes of cooking.
3. Pineapple Pork Marinade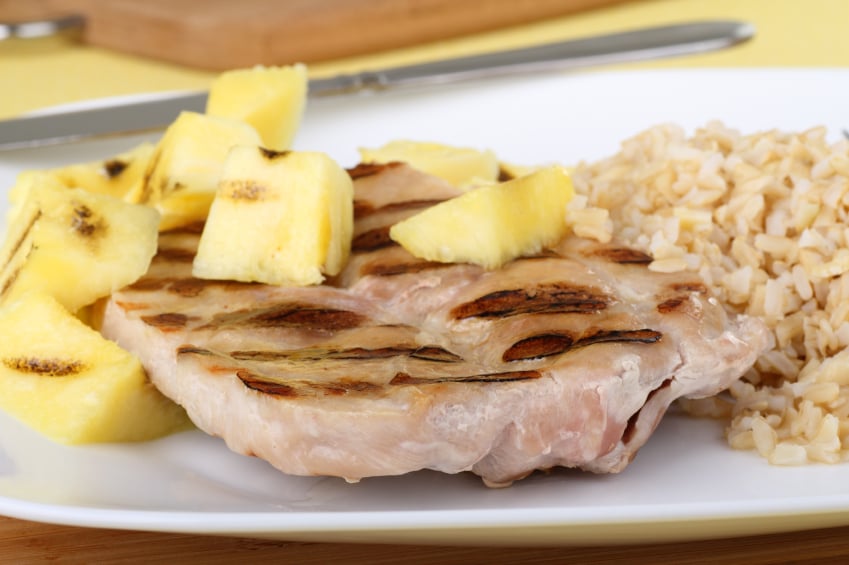 Pining for some pork? Practice patience and soak your pork first in this Pineapple Marinade from About Food. Whether you whip up the marinade and use it immediately or store it in the refrigerator for days ahead of time, just don't forget to leave ample time for soaking, as the flavors of this Pineapple Marinade will truly up your pork game.
Ingredients:
1 cup crushed pineapple
⅓ cup soy sauce
⅓ cup honey
¼ cup cider vinegar
2 cloves garlic, minced
1 teaspoon ginger powder
½ teaspoon powdered cloves
Directions: Mix all ingredients together and use immediately or store in airtight container for up to 7 days.
4. Sesame Ginger Salmon Marinade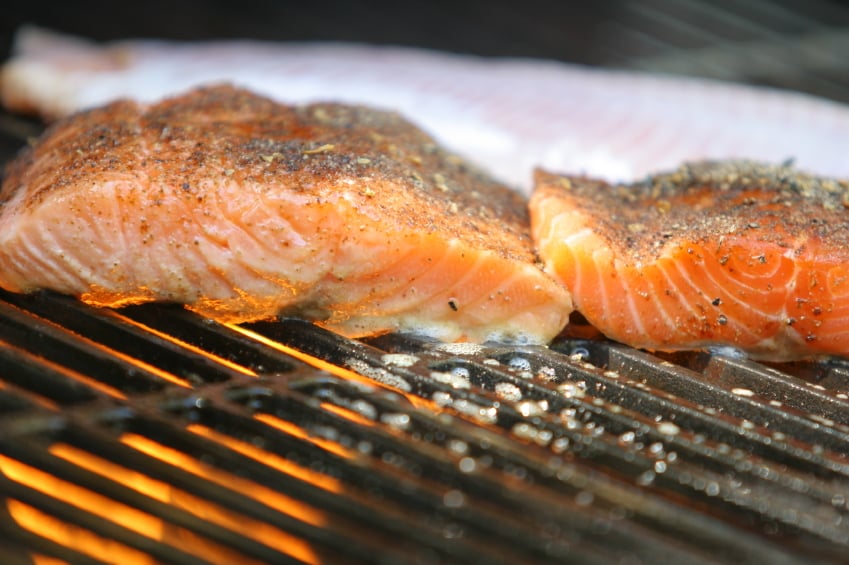 A gingery marinade for salmon is up next, and the recipe comes from Damn Delicious. Everyone has their own favorite recipe for cooking salmon, but this formula ranks among some of the best. How could it not when fresh ginger, soy sauce, rice vinegar, and brown sugar come together to yield a marinade with a kick that the fish will swim in for at least 30 minutes before cooking. The garlic and sesame seeds in the marinade also provide a nice crunch and deepened flavor, and you'll see what we mean after you soak and then cook your fish.
Ingredients:
¼ cup olive oil
2 tablespoons soy sauce
2 tablespoons rice vinegar
2 tablespoons sesame oil
2 tablespoons brown sugar
2 cloves garlic, pressed
1 tablespoon grated fresh ginger
1 tablespoon sesame seeds
4 green onions, thinly sliced
Directions: In a medium bowl, whisk together olive oil, soy sauce, rice vinegar, sesame oil, brown sugar, garlic, ginger, sesame seeds, and green onions.
In a gallon size Ziploc bag or large bowl, combine ginger marinade and salmon filets; marinate for at least 30 minutes to overnight, turning the bag occasionally.
5. Spiced Balsamic Marinade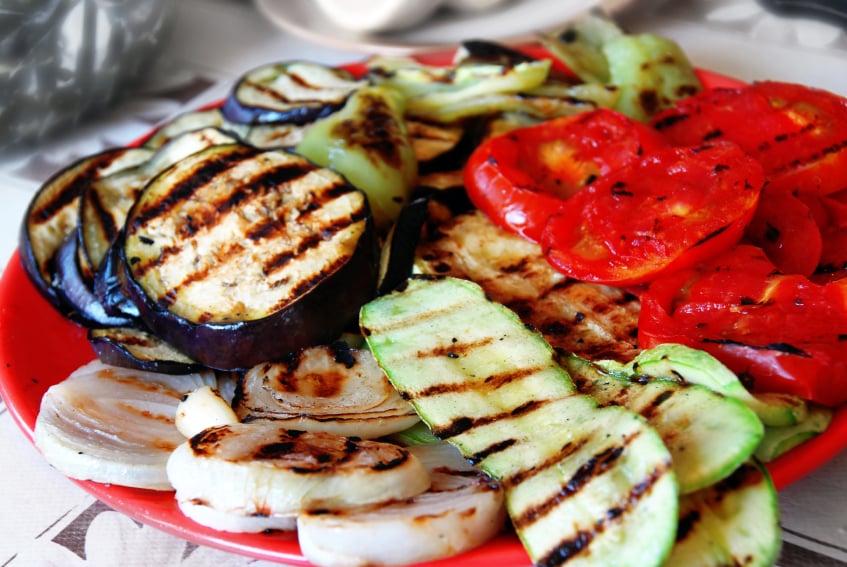 This next recipe from What's Gaby Cooking yields a flavorful marinade you can soak your veggies in. Whether you choose to cook your vegetables in the oven or on the grill, first soak them in this marinade made up of olive oil, balsamic vinegar, Tabasco sauce, garlic, and a handful of seasonings.
Ingredients:
⅓ cup olive oil
3 tablespoons balsamic vinegar
2 large cloves garlic, minced
½ teaspoon dried thyme
½ teaspoon dried parsley
1 tsp original Tabasco
½ teaspoon salt
¼ teaspoon pepper
2 bell pepper, cut into ½ inch cubes
2 yellow squash, cut into ½ inch cubes
1 eggplant, cut into ½ inch cubes
Directions: Preheat the oven to 425 degrees Fahrenheit.
In a medium bowl, whisk together the olive oil, balsamic vinegar, garlic, thyme, parsley, Tabasco, salt, and pepper and set aside.
Place the veggies into the marinade and mix to combine. Bake for 30 to 35 minutes until the vegetables are tender and then remove from the oven. Serve as a side dish or over quinoa or pasta.
6. Spiced Herb Marinade For Fish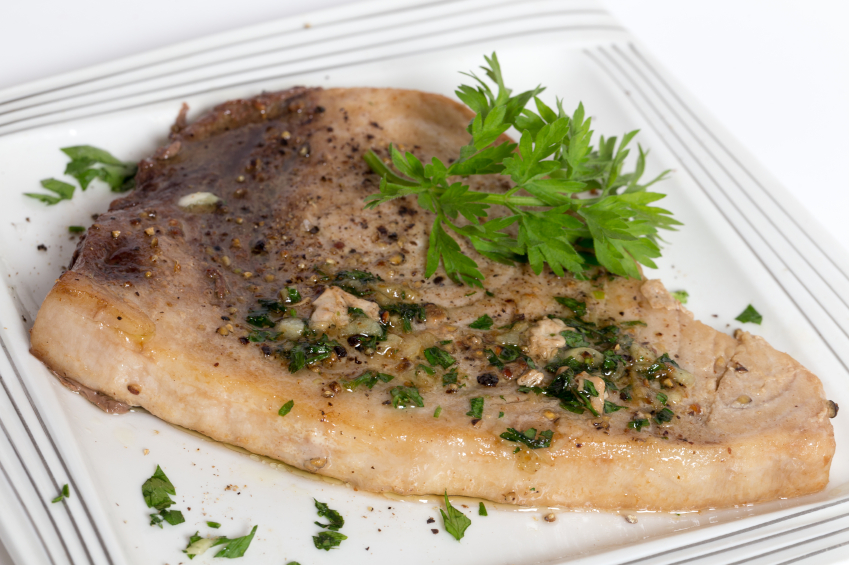 Last but not least: one more marinade for fish. This Spiced Herb Marinade from Epicurious can help add a kick to any kind of fish including salmon, swordfish, halibut, haddock, and fresh-water fish. Cilantro and parsley are the star ingredients in this marinade, and they pair with garlic, cumin, red pepper, and fresh lemon juice to give way to a marinade that is rich in flavor and comes with a kick. Pick your seafood of choice and then get to work on this quick marinade recipe.
Ingredients:
1 large bunch freshly cilantro
1 large bunch flat-leaf parsley
8 garlic cloves, crushed with the flat blade of a knife
1 teaspoon sea salt, or more to taste
1 tablespoon fresh ground cumin, or more to taste
1 tablespoon very fragrant crushed dried red pepper, or more to taste
1 tablespoon ground sweet red pepper paprika, or more to taste
½ cup extra-virgin olive oil
¼ cup fresh lemon juice or white wine vinegar
6 to 8 small salmon steaks, each weighing about 6 ounces
Directions: Chop the cilantro and parsley leaves together to a very fine mince. You should have 1 cup of minced herbs. Transfer to a saucepan.
Crush the garlic with the sea salt in a mortar, or using the back of a spoon in a small bowl, to make a paste. Stir in the cumin, dried pepper, paprika, olive oil, and lemon juice. Add to the saucepan with the herbs and mix well.
Have the fish steaks ready in a baking dish large enough to hold them all in one layer.
Set the herb mixture over medium-low heat and warm until it is very hot, but not boiling. Taste and adjust the seasoning. When it is the way you want it, pour the warm marinade over the fish steaks. Cover with plastic and set aside for an hour or so.
More from Culture Cheat Sheet: