Best Fried Chicken Ever: The Only Oven-Fried Chicken Recipe You'll Ever Need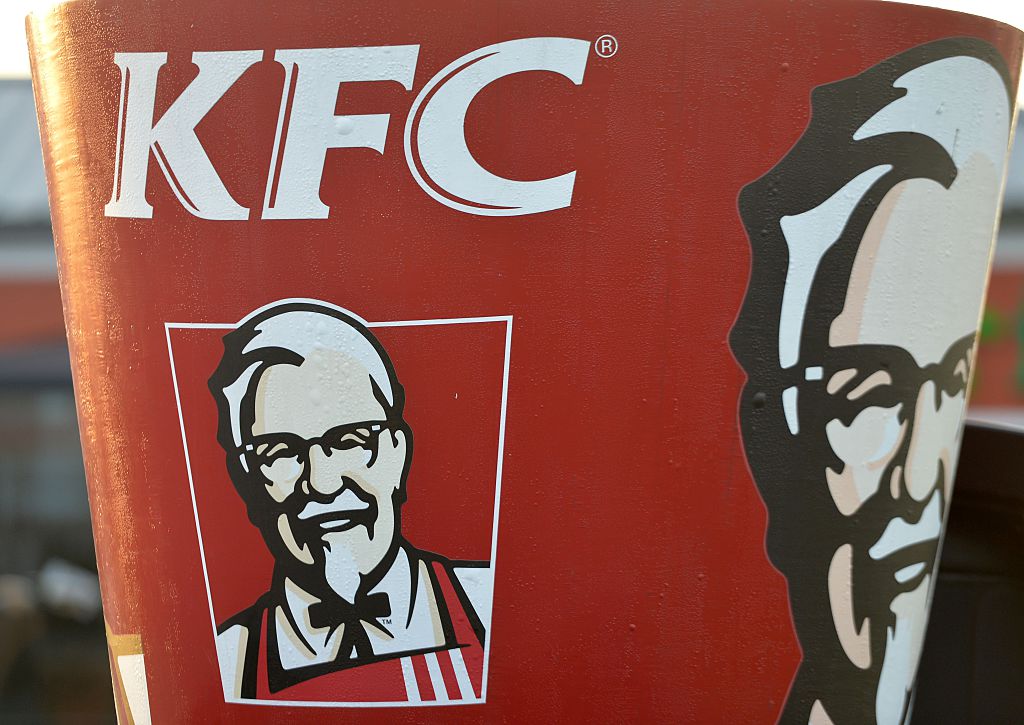 Stop wasting time in the kitchen. We've found the best recipes for your favorite foods, from burgers to breakfast burritos, so you can cook with confidence.
Forget KFC. You can make your own delicious fried chicken at home, and you don't need a deep fryer to do it. In fact, you don't need to fry the meat at all. "Oven-fried" chicken that's breaded and baked in the oven is just as delicious as the kind that's dunked in a vat of hot oil. Plus, it's healthier and a lot less messy to make, too.
That's great news if you want to whip up a batch of fried chicken for a late-summer picnic or party but don't want to deal with a greasy mess in your kitchen (and on your hands). But finding an oven-fried chicken recipe that replicates the taste of real fried chicken is tough. Some call for bone-in thighs or drumsticks, and others use boneless breasts or tenders. Some are coated in crumbled crackers while others have a corn cereal coating. And then there's the matter of keeping the chicken moist while making sure the coating turns brown and crispy — not always an easy task when you're baking instead of frying.
The truth is, no matter how tasty it is, no one is going to think your oven-fried chicken came out of the deep fryer. But you can create a respectable facsimile with a little creativity, as this recipe from Nagi at RecipeTin Eats proves. A clever blend of spices mimics the famous flavor of KFC. And using boneless chicken tenders is a crowd-pleasing move, especially if you're feeding picky young eaters. Because it takes just 30 minutes to prepare (not including marinating time), it's easy enough for quick weeknight meals.
Once you've made this chicken, you'll want something go with it, so we've also pulled together recipes for a tasty dipping sauce, as well as some classic fried chicken side dishes, including biscuits, mashed potatoes, and coleslaw.
Oven-Fried Chicken Recipe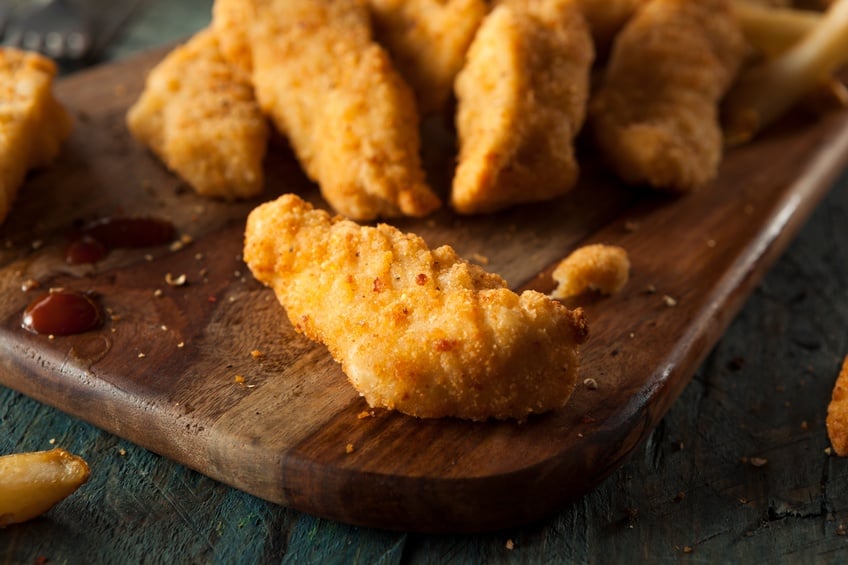 Quick-cooking, oven-fried chicken tenders are the perfect healthier alternative for weeknights or game day. You can eat these on their own with homemade dipping sauce, combine them with a piping hot biscuit for a simple sandwich, or pair them with classic sides, such as mashed potatoes and coleslaw.
Ingredients:
Spice mix
½ teaspoon salt
1 tablespoon celery salt
2 teaspoons garlic powder
½ teaspoon dried thyme
½ teaspoon dried basil
½ teaspoon dried oregano
½ tablespoon coarsely ground black pepper
1 tablespoon mustard powder
2 tablespoons paprika (not smoked)
1 teaspoon ground ginger
1 teaspoon cayenne pepper or ground pure chili (optional)
Fried chicken
1½ pounds of chicken tenders
1 cup buttermilk, or substitute ⅓ cup plain yogurt plus ⅔ cup milk
1 cup flour
1 cup panko breadcrumbs
¼ cup cornmeal
2 tablespoons unsalted butter
1 tablespoon vegetable or canola oil
Oil spray
Directions: Combine all the ingredients for the spice mix in a bowl. Add the chicken tenders to a large zip-top bag with the buttermilk, and 1 tablespoon of the spice mix. Seal, and shake until the chicken is fully coated. Place in the refrigerator, and let marinate for at least 2 hours and preferably overnight. Reserve the rest of the spice mix for later.
Preheat the oven to 400 degrees Fahrenheit. Place the butter and the vegetable or canola oil on a large rimmed baking sheet. Transfer the sheet to the oven for a few minutes until the butter has just melted. Remove baking sheet from oven, and tilt slightly to fully coat with the butter and oil mixture.
Combine the flour, panko breadcrumbs, cornmeal, and remaining spice mix in a bowl and mix to combine. Transfer to a large zip-top bag.
Remove the chicken from its bag, and place in a colander to drain. Transfer half the chicken to the bag with the flour and spice mixture. Shake to coat the chicken, then press so the breading firmly adheres to the meat. Transfer chicken tenders to the prepared baking sheet, and repeat with the remaining chicken.
Spray the top of the breaded chicken tenders lightly with oil, then transfer to the oven. Bake for 12 minutes. Turn the chicken pieces over, spray with more oil, then return to the oven and bake for another 8 to 10 minutes. The process should not take longer than 25 minutes. Remove from oven and serve with your preferred dipping sauce.
Next: Fried chicken recipe tips
Recipe tips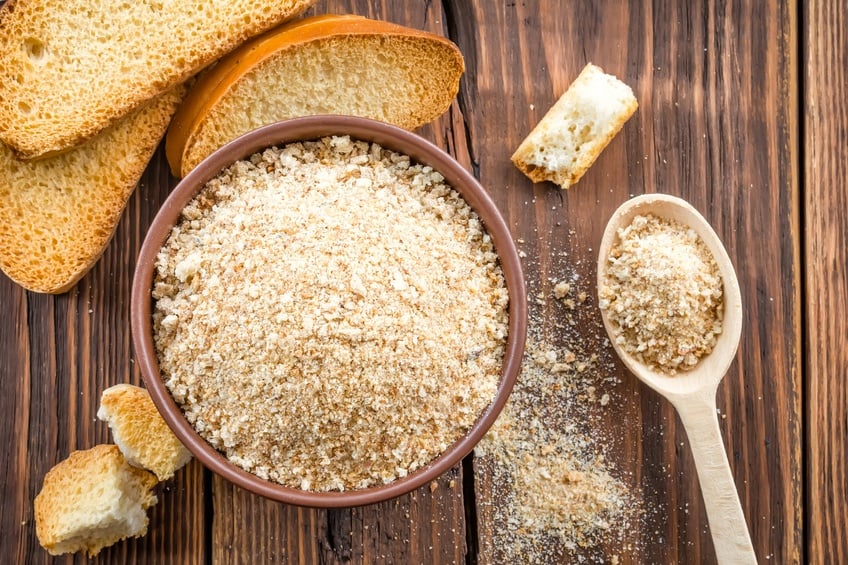 Marinating the chicken in buttermilk (or a yogurt and milk mixture) before baking keeps the meat moist and tender while cooking. The final dish will be better if you don't skip this step. But if you're in a rush, you can whisk one or two eggs, then dip the chicken in the egg mixture before coating. Whether you marinate the meat or not, be careful not to leave the chicken in the oven for too long, or it will be dried out and tough.
You also can leave the cornmeal out of the breading, though it adds extra crunch. The cayenne pepper in the spice mix is optional. Add it if you like your chicken with a little more spice, but feel free to leave it out if you prefer a milder flavor. Boneless chicken thighs, which are cheaper and more flavorful than white meat chicken, also will work in this dish. But one thing you shouldn't do is try this with bone-in chicken, such as wings, drumsticks, or thighs, because the coating won't stick as well.
Next: Dipping sauce recipe
Copycat Zax Sauce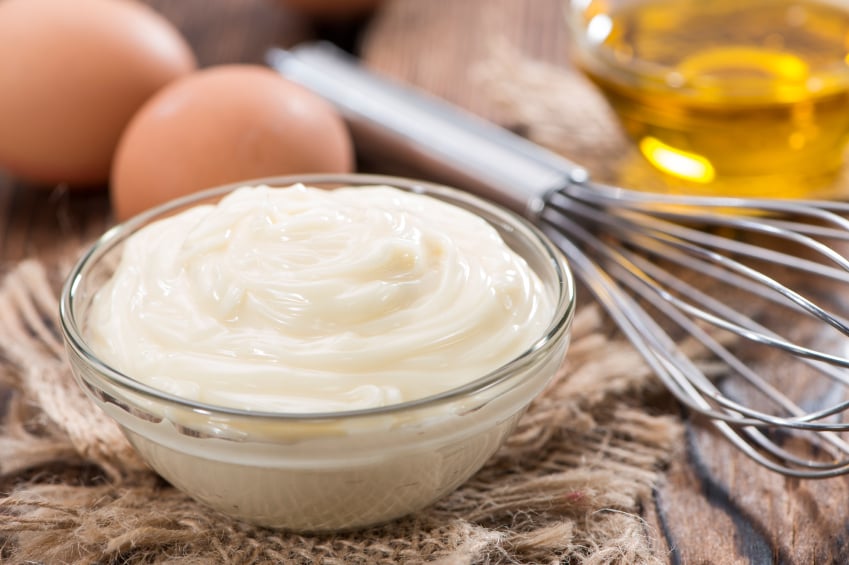 Once you've cooked up your chicken tenders, you're going to want something to dip them in. This easy-to-make sauce, a copycat version of the dip served at fried chicken chain Zaxby's, is just the ticket. The Zax sauce recipe from Domestic Superhero perfectly replicates the sauce offered at the fast food chain. Even better, it has five basic ingredients you probably already have on hand and takes just a couple of minutes to whip up.
Ingredients:
½ cup mayonnaise
¼ cup ketchup
½ teaspoon garlic powder
¼ teaspoon Worcestershire sauce
1 teaspoon black pepper
Directions: Combine the mayonnaise, ketchup, and garlic powder in a medium bowl. Stir to combine. Add the Worcestershire sauce, and stir again until incorporated. Cover the sauce with generous sprinkling of fresh-ground black pepper, then stir to combine. Repeat with more fresh-ground black pepper. Cover bowl and transfer to the refrigerator, and let chill for at least 2 hours before serving.
Next: Hush puppies recipe
Hush Puppies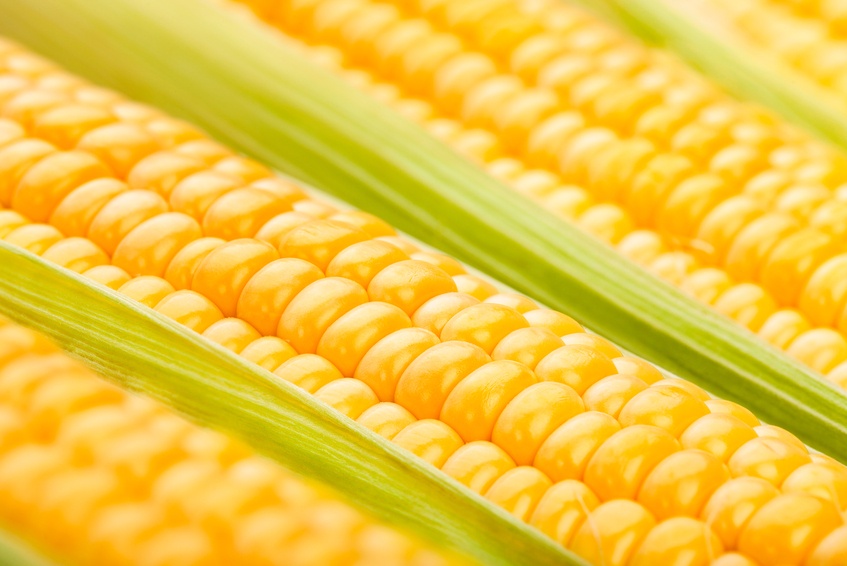 Sure, you could serve french fries with your chicken fingers, but why not shake things up and try hush puppies instead? These cornmeal fritters — which supposedly got their unique name because cooks used to feed them to their dogs to make them hush — are easy to make and delicious, too. The recipe is from Taste of Home and makes 4 to 6 servings.
Ingredients:
1 cup yellow cornmeal
¼ cup all-purpose flour
1½ teaspoons baking powder
½ teaspoon salt
1 egg, lightly beaten
¾ cup milk
1 small onion, finely chopped
Oil for deep-fat frying
Directions: In a large bowl, combine the cornmeal, flour, baking powder, and salt. Whisk the egg, milk, and onion; add to dry ingredients just until combined.
In a deep-fat fryer or electric skillet, heat oil to 365 degrees Fahrenheit. Drop batter by teaspoonfuls into oil. Fry 2 to 2½ minutes or until golden brown. Drain on paper towels. Serve warm.
Next: Buttermilk biscuits recipe
Buttermilk Biscuits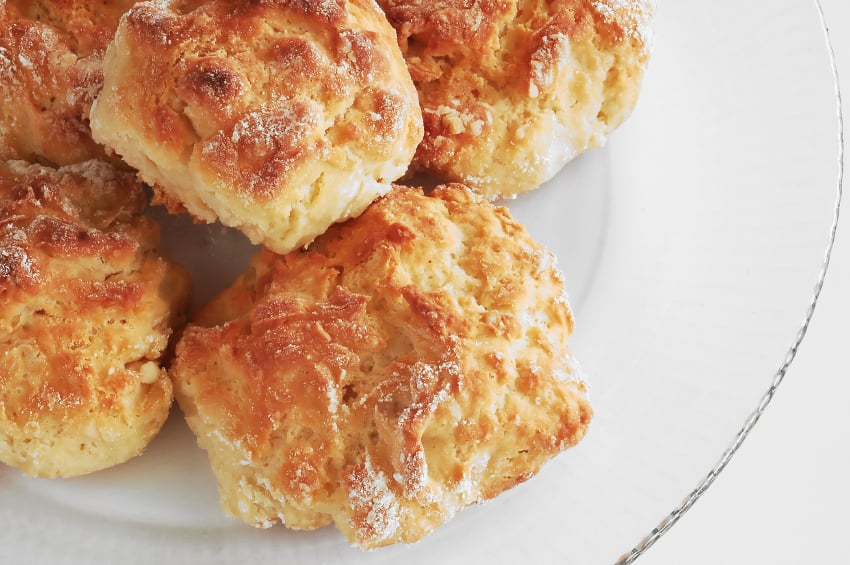 You can use these buttery, flaky biscuits as the foundation for a chicken-and-biscuit sandwich, or serve them as a side with the chicken fingers. To save time, make the dough ahead of time, cut out biscuit shapes, and then freeze. When you're ready to eat, pop the frozen biscuits in the oven, and bake for 45 to 55 minutes. The recipe is from Bon Appétit and makes 8 biscuits.
Ingredients:
3 teaspoons baking powder
2½ teaspoons kosher salt
1 teaspoon sugar
¼ teaspoons baking soda
5½ cups all-purpose flour, plus more
1½ cups (3 sticks) chilled unsalted butter, cut into pieces
1½ cups chilled buttermilk
1 large egg, beaten to blend
Directions: Preheat oven to 375 degrees Fahrenheit. Pulse baking powder, salt, sugar, baking soda, and 5½ cups flour in a food processor. Add butter, and pulse until the texture of coarse meal with a few pea-size pieces of butter remaining.
Transfer mixture to a large bowl. Mix in buttermilk with a fork, then gently knead just until a shaggy dough comes together.
Pat out dough on a lightly floured surface until 1¼-inch thick. Cut out biscuits with a 3-inch biscuit cutter, re-rolling scraps once.
Place biscuits on a parchment-lined baking sheet, and brush tops with egg. Bake until golden brown, 30 to 35 minutes.
Next: Coleslaw recipe
Coleslaw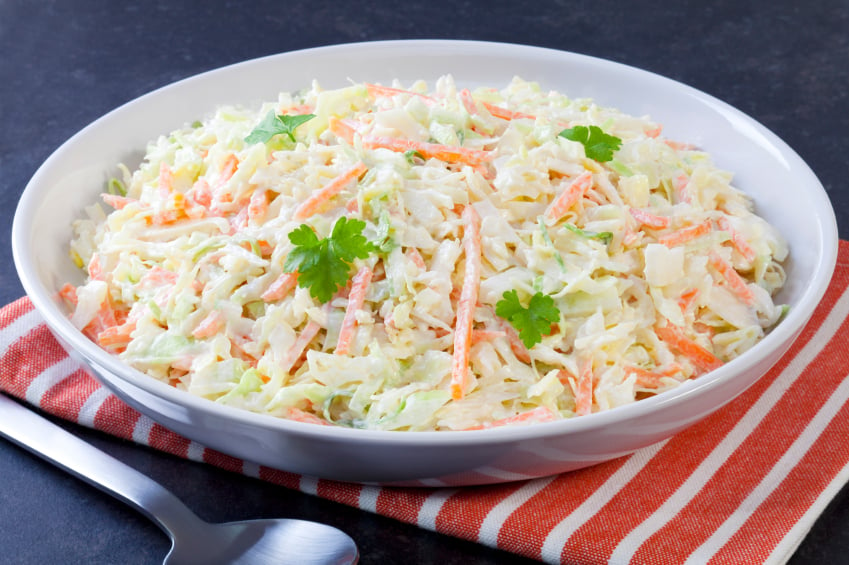 Prefer a side of creamy-crunchy coleslaw to go with your oven-fried chicken? This recipe for creamy coleslaw from Serious Eats will hit the spot. To make this side dish, you can shred the cabbage by hand if you like, but you'll find things go faster if you use a mandolin slicer. To do that, halve the cabbage, cut out the core with a sharp knife, and then cut the halves into quarters. Then, slice the cabbage using a slicer set to 1/16 of an inch.
Ingredients:
For the slaw mix:
1 large head green cabbage, about 3½ pounds, finely shredded on a mandolin or by hand
1 large red onion, finely sliced on a mandolin or by hand
1 large carrot, peeled and grated on the large holes of a box grater (grate on an steep angle to create long strands)
¼ cup roughly chopped fresh parsley leaves
1 cup white sugar
½ cup kosher salt
For the dressing:
¾ cup mayonnaise
¼ cup apple cider vinegar
2 tablespoons Dijon mustard
1 tablespoon freshly ground black pepper
3 tablespoons sugar
Directions: Combine cabbage, onion, carrot, and parsley in a large bowl, leaving plenty of room to toss (you may have to use two bowls). Sprinkle with sugar and salt and toss to combine. Let rest 5 minutes, then transfer to a large colander and rinse thoroughly under cold running water.
Transfer rinsed mixture to a salad spinner, and spin dry. Alternatively, transfer to a large rimmed baking sheet lined with a triple layer of paper towels or a clean kitchen towel, and blot mixture dry with more paper towels. Return to large bowl, and set aside.
To make the dressing, combine mayonnaise, vinegar, mustard, black pepper, and sugar in a medium bowl and whisk until homogeneous.
Pour dressing over cabbage mixture, and toss to coat. Taste and adjust seasoning with more salt, pepper, sugar, and/or vinegar if desired.
Next: Mashed potatoes recipe
Mashed Potatoes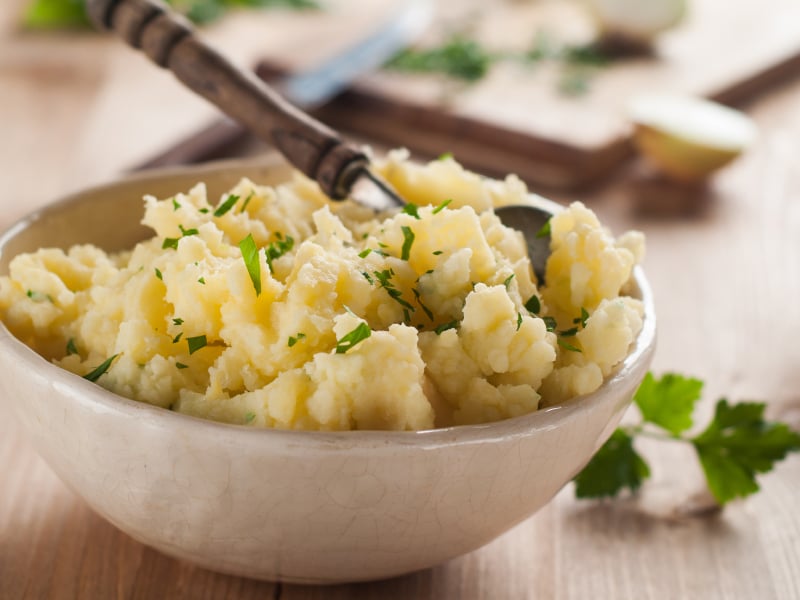 If mashed potatoes are your preferred starchy side for fried chicken, look no further than this recipe from Emeril Lagasse. This five-ingredient dish (including salt and pepper) is simple to make and can be dressed up with the addition of some roasted garlic if you wish. It makes 4 servings.
Ingredients:
4 large Idaho potatoes, peeled and cubed
Salt
4 tablespoons (½ stick) unsalted butter
1 cup milk
Freshly ground white pepper to taste
2 tablespoons roasted garlic (optional)
Directions: Put the potatoes in a large saucepan, and cover with salted water. Bring to a boil, then reduce heat to medium and cook, covered, until tender, 15 to 20 minutes. Drain, then return the potatoes to the pot. Add the butter and garlic (if using), and stir and mash until the butter melts completely. Add the milk, and stir to mix. Season with salt and pepper, and serve hot.
Next: Macaroni and cheese recipe
Mac and Cheese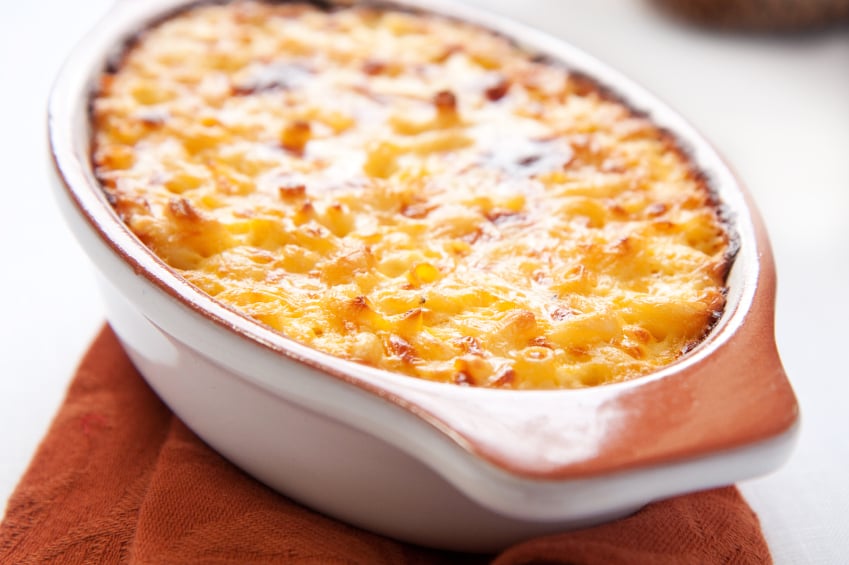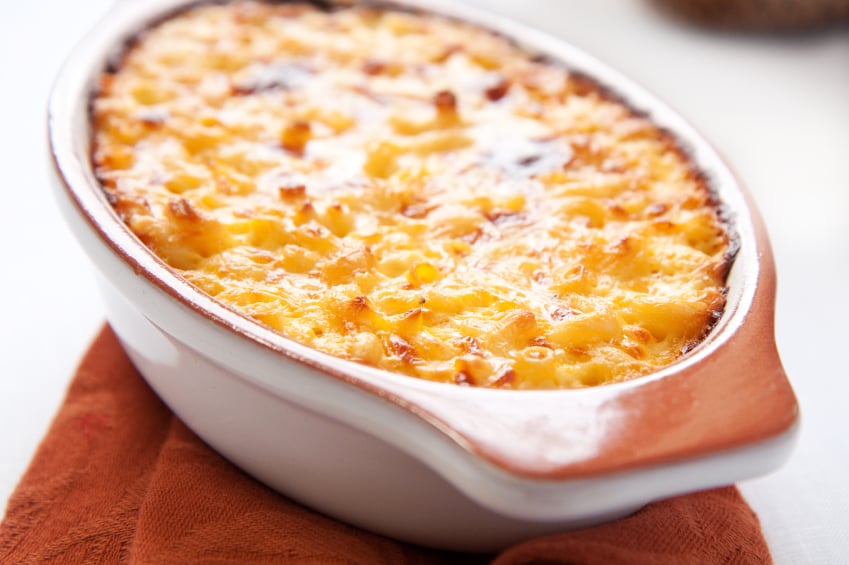 You can put a smile on your kids' faces by serving them homemade macaroni and cheese with their chicken fingers. This recipe from the Pioneer Woman Ree Drummond (via the Food Network) is ready in about 20 minutes if you choose not to bake the noodles; add another 20 to 25 minutes to the cooking time if you plan to stick the casserole in the oven. It makes 6 servings.
Ingredients:
4 cups dried macaroni
1 whole egg
½ stick (4 tablespoons) butter
¼ cup all-purpose flour
2½ cups whole milk
2 heaping teaspoons dry mustard (more if desired)
1 pound sharp cheddar, grated by hand, plus more for baking
Salt
Seasoned salt
½ teaspoon ground black pepper
Cayenne pepper, paprika, thyme (optional)
Directions: Preheat the oven to 350 degrees Fahrenheit (if you plan to bake the macaroni).
Cook the macaroni until still slightly firm. Drain and set aside.
In a small bowl, beat the egg. In a large pot, melt the butter and sprinkle in the flour. Whisk together over medium-low heat. Cook for a couple of minutes, whisking constantly. Don't let it burn. Pour in the milk, add the mustard, and whisk until smooth. Cook until very thick, about 5 minutes. Reduce the heat to low.
Take ¼ cup of the sauce, and slowly pour it into the beaten egg, whisking constantly to avoid cooking the eggs. Whisk together until smooth. Pour the egg into the sauce, whisking constantly. Stir until smooth. Add in the cheese, and stir to melt. Add ½ teaspoon salt, ½ teaspoon seasoned salt, and the pepper. Add any additional spices if desired. Taste the sauce and add more salt and seasoned salt as needed. (Do not undersalt.)
Pour in the drained, cooked macaroni, and stir to combine. Serve immediately or pour into a buttered baking dish, top with extra cheese, and bake until bubbly and golden on top, 20 to 25 minutes.
Next: Spicy collard greens recipe
Spicy Collard Greens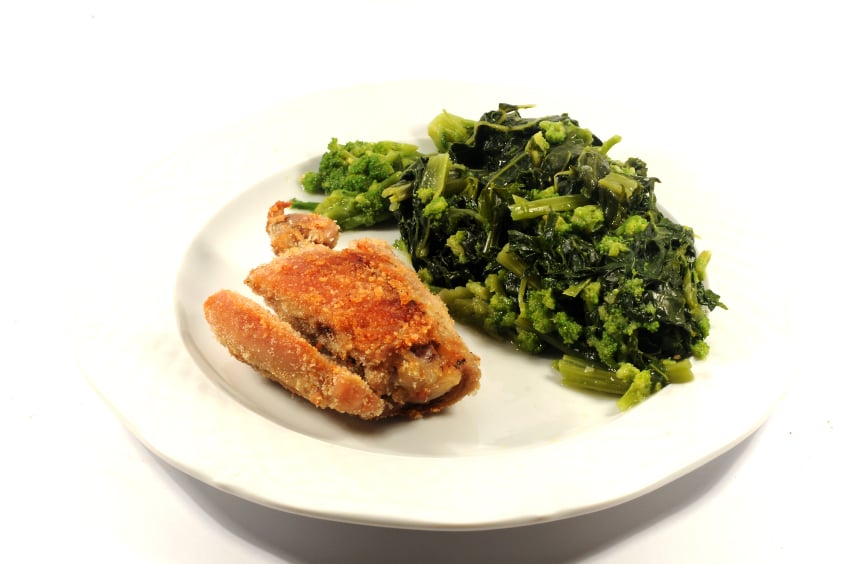 Add some veggies to your fried chicken meal with this recipe for spicy collard greens from Spicy Southern Kitchen. Cooking the greens in a broth flavored with bacon adds extra flavor, as does stirring in some hot sauce and red pepper flakes. Crispy bacon is also sprinkled on top of the cooked greens for some extra savory crunch. It serves 6.
Once you're done cooking the greens, don't throw away the liquid — or "pot liquor" — that remains in the pan. This broth is full of nutrients and can either be used to flavor other dishes, as a dipping sauce for cornbread, or consumed on its own.
Ingredients:
2 pounds collard greens, rinsed
5 slices think bacon, diced
1 large onion, diced
¾ cup chicken broth
3 tablespoons cider vinegar
1 tablespoon dark brown sugar
1 teaspoon red pepper flakes
¼ to ½ teaspoon Tabasco sauce or other hot sauce
Salt and pepper
Directions: Remove the ribs from the collard greens by slicing up the thickest part of the leaves on both sides and then discarding the center. (For smaller leaves, just remove the stems.) Place 4 to 5 leaves in a stack, then roll them up and cut into ½-inch strips. Repeat with the remaining greens.
Place a large pot over medium heat. Once the pan is hot, add the bacon strips, and cook until crisp. Remove with a slotted spoon or spatula to a plate lined with paper towels, and set aside. Do not drain the fat from the pan.
Return the pan to the heat, and add the onion. Cook, stirring occasionally, until softened. Pour in the broth and vinegar, then add the red pepper flakes and hot sauce. Stir to combine.
Add the sliced collard greens to the pan. Using tongs, turn them in the bacon fat and onion until they've lost some of their volume. Cover, reduce heat to low, and cook for 1 hour, stirring occasionally.
After 1 hour, remove pan from heat, and transfer the greens to a serving bowl, reserving the broth for later use. Crumble the cooked bacon, and sprinkle on top. Serve.
Follow Megan on Twitter @MeganE_CS