Here Are the Best Reasons to Fly First Class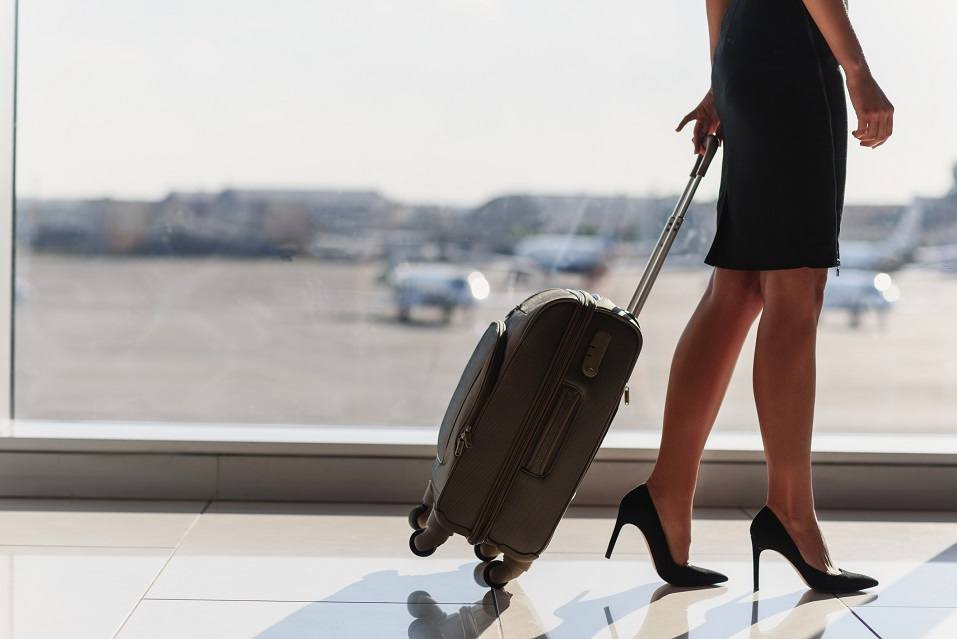 You see them breezing through the security checkpoint while you wait in a mile-long TSA line, notice them stepping through the frosted glass doors of the airport lounge as you search for a seat in the gate area, and watch them sip a cocktail as you haul your carry-on to the back of the plane. Elite passengers definitely have it better than those of us stuck in coach, but are the perks you get when you fly first class really worth the extra cost?
In some cases, yes, especially if you value a more comfortable, streamlined travel experience. Even better, you don't necessarily have to pay an arm and a leg to get those benefits. The price of first-class airfares has fallen in recent years, The Wall Street Journal reports. In April 2015, the average first-class fare was $577 more than a coach ticket, compared to April 2012, when the price difference was $805. Sometimes, you can upgrade your coach class ticket for as little as $100 or $200 (though the complimentary upgrades frequent flyers used to get are becoming less common). And if you planned on shelling out for extras anyway, like a checked bag or additional legroom, first-class starts to look even more affordable.
Of course, not all first-class cabins are created equal, and airlines sometimes make it difficult to determine exactly what you're getting when you buy a first-class ticket. Frequent flyers also know there's a world of difference between domestic and international first class. On the former, you get some nice, though not necessarily luxurious, perks, like priority boarding, better entertainment options, and complimentary meals. International first class is far swankier. You're more likely to have a seat that converts to a bed or even private suite, for one. The food is probably better and there might be amenities like a lounge and bar area or a shower for passengers.
But even if you're flying domestically, first class may still be worth the upgrade, especially on longer flights. If you're not sure if you should spring for a premium ticket, consider these six benefits you get when you fly first class.
1. Free drinks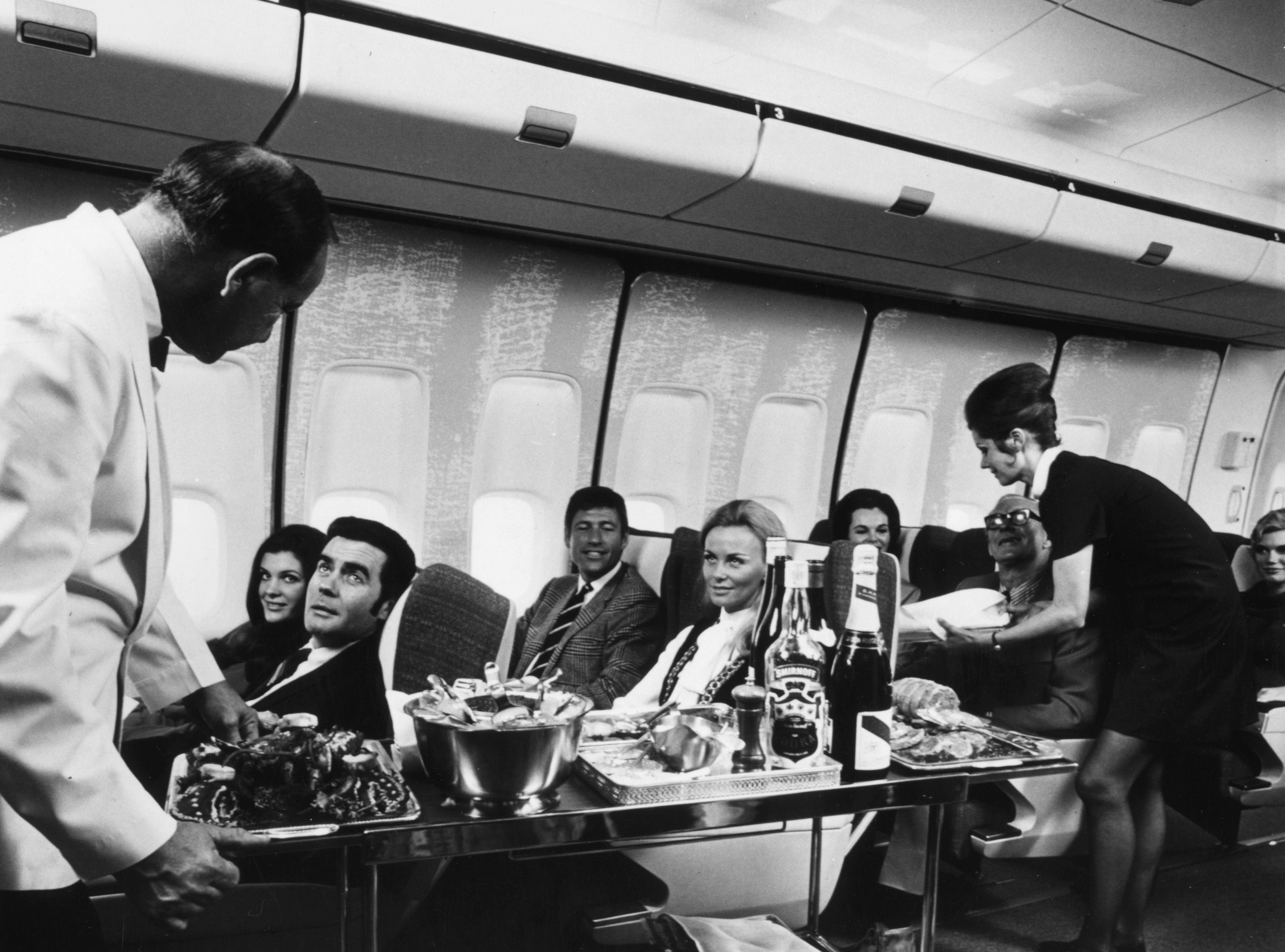 With more and more airlines charging for beverages these days (including water) the prospect of complimentary drinks — with alcohol, even! — is an enticing one. Most airlines offer free beer, liquor, and wine to first-class passengers, though you'll want to check with your carrier to find out what specific amenities are offered on your flight. But don't knock back too many cocktails while you're in the air. While flying won't make you get drunk faster, according to Mental Floss, dehydration and tiredness might make it more likely you'll feel sick or experience a hangover later. And remember: Flight attendants will kick you off a plane if you're too intoxicated to fly, even if you're in first class.
2. Less stress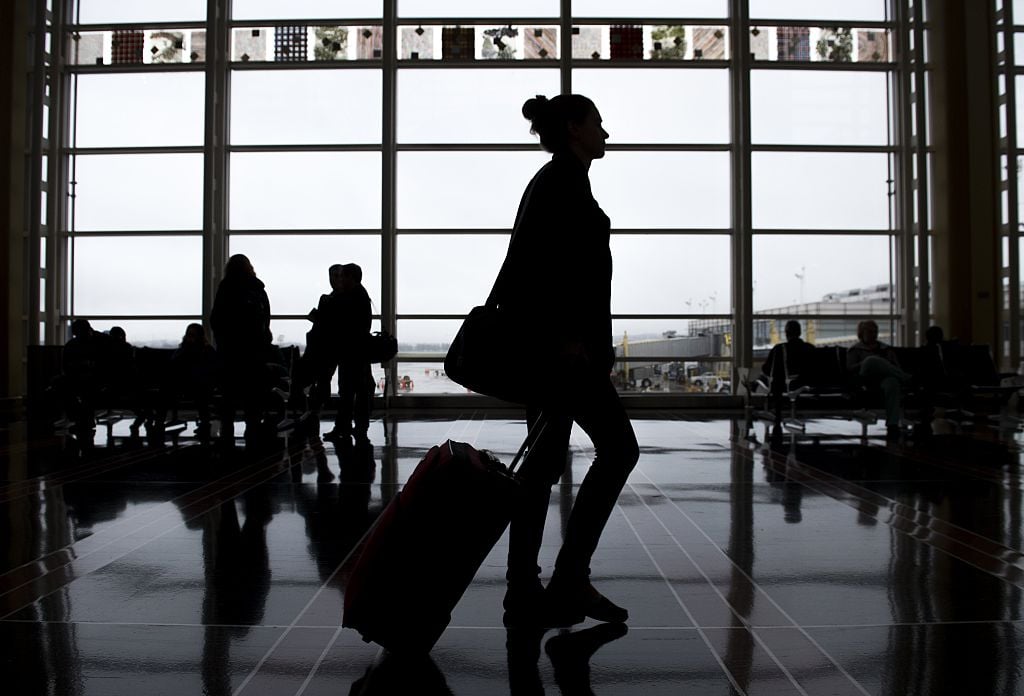 If long security lines and crowds of hovering passengers at the gate drive you bonkers, first class will be a welcome reprieve from some of the stress and indignity of air travel. Checking in will be faster, and at some airports, first-class passengers can speed through priority screening lanes. You may get access to the airport lounge, and you'll also get on the plane faster so you can stow your carry-on and settle in to enjoy that complimentary drink. Extra services like priority baggage delivery get you out of the airport and to your final destination faster, too.
3. More vacation time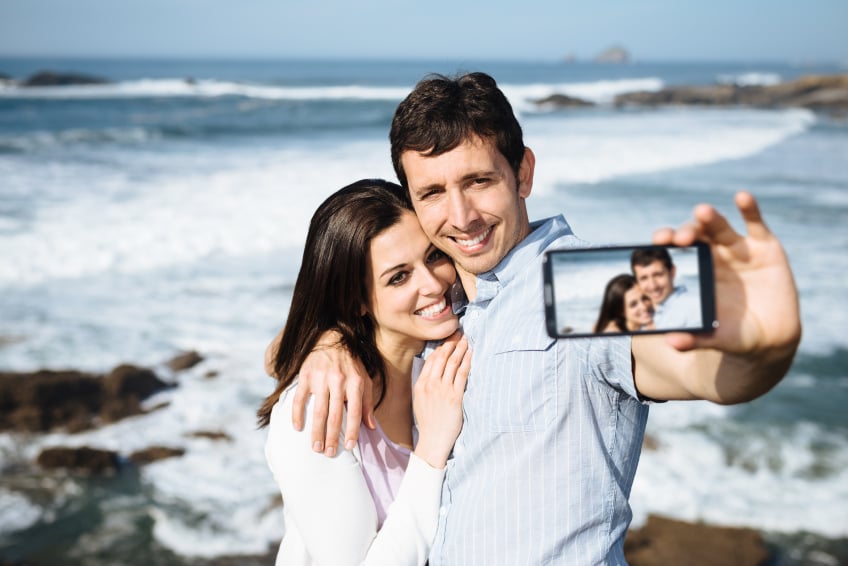 Sure, first-class passengers get to deplane first, saving you a precious few minutes. But the real value in first class is that you're more likely to arrive at your destination well-rested and refreshed, especially if you're on a red-eye or long-haul flight, since first-class seats are roomier and comfier than those back in coach. On most international flights and some longer domestic routes (usually those between the west and east coasts), seats also convert to lie-flat beds, so you can get some much needed shut-eye and be ready to enjoy yourself once you arrive at your destination rather than wasting half a day recovering from your travels.
4. Ability to work
The more spacious seats in first class mean that if you're planning to work on that big presentation during your flight, you can actually do so. "If you've ever tried to work in an economy-class seat, you'll know it's almost impossible. There's barely enough room for your lap, let alone your laptop," author and speaker Joel Comm writes in an article for Inc. magazine. "A first-class seat is a real office, complete with power outlets, privacy, and Wi-Fi."
5. Over-the-top amenities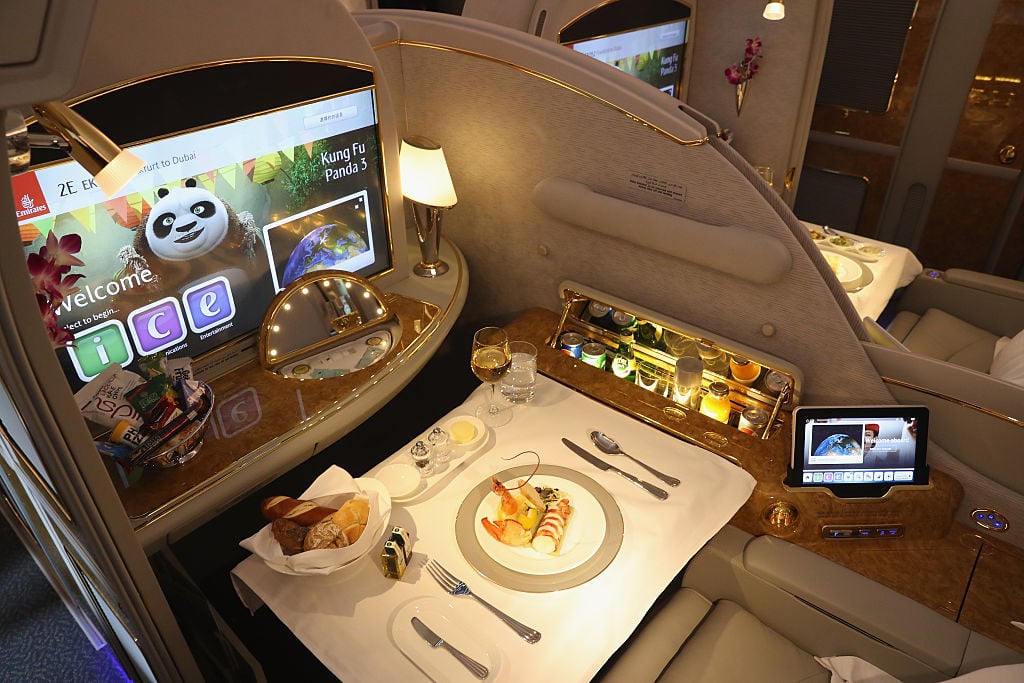 On some airlines, the amenities for first-class passengers are truly something special. Elite Delta passengers flying in the airline's Delta One class from LAX enjoy a private check-in area with snacks and special security access, for example. But it's on international carriers that things get really crazy. Etihad Airways has a three-room "residence" that comes with a butler, en-suite shower, and a personal inflight chef; smaller private apartments are also available in first class. Emirates Air and Qantas both have complimentary chauffeur service for eligible first-class passengers. Passengers on Qantas flights also get free pajamas (embroidered with a kangaroo, naturally). But such luxury doesn't come cheap – expect to pay thousands — or tens of thousands — for a one-way ticket.
6. Networking opportunities
For business travelers, flying can be an opportunity to make connections and build your network, especially in first class where your seatmates are more likely to be fellow road warriors or movers and shakers. The rewards of such conversations can be significant — one survey of Virgin Atlantic travelers found one in five had done business with someone they'd met on the plane. If you work in a certain industry, popular routes are often full of other people working in your field. Some airlines are even encouraging their passengers to mingle in the air, such as Delta, which recently offered flights from L.A. to Salt Lake City for the Sundance Film Festival designed to facilitate networking.
Follow Megan on Twitter @MeganE_CS