This Is the Best Time to Book Christmas Flights
The 2018 holiday travel season is upon us. And while some are busy finalizing plans and requesting vacation time, they might wonder: When is the best time to book Christmas flights? It's no secret that going home for the holidays is expensive — especially if you have to travel far. But, while flying during this time might cost more than the offseason, there are still some ways to save.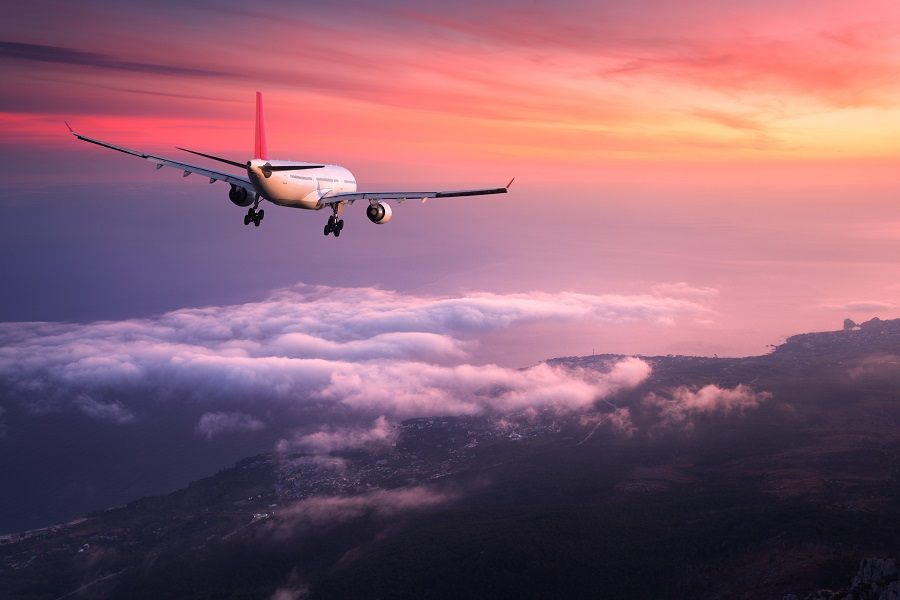 The best time to book Christmas flights
According to Skyscanner, the best time to book Christmas flights is now. While it might seem early, October is the time when airline companies turn their attention — and surcharges — to Thanksgiving travel. Which means you can pretty much guarantee lower travel rates for late-December. Those that book domestic flights during October see an average of 4% in savings.
That said, if you book an international flight for late-December, you might see a price increase (compared to usual), but still can save more than you would in December. "Prices are 3% above average compared to December where they jump to 5% more expensive," says Skyscanner.
Not ready to book your flight? Don't panic! There is still time to save. From now until November 19, 2018, Skyscanner predicts domestic flights for Christmas will be at their cheapest (3% below average). Data shows that those who book flights last minute (about a week before Christmas) pay 9% above average.
How much are holiday travelers willing to pay?
Whether you head home for Christmas or have a family vacation planned, there's a huge demand for holiday travel. And, according to Skyscanner, travelers are willing to pay big bucks to get where they need to go. According to its data, the average holiday flight price was around $900 round-trip.
Most expensive places to fly to during the holidays
Is your hometown one of the most expensive places to fly to during Christmastime? Skyscanner says some of the most popular domestic cities to visit during the holidays are New York City (flights tend to increase around 21% for Christmas travel), Miami (flights go up by almost 34% during the holidays), Los Angeles, and Orlando.
The most expensive holiday international flights include London, Cancun, Paris, and Madrid. But, those aren't the only cities travelers are willing to pay a pretty penny to visit. Here are the most expensive places to fly to over Christmas break:
International
London
Cancun
Paris
Madrid
Mexico City
Bangkok
Mumbai
Dublin
Seol
New Delhi
Domestic
New York City
Miami
Los Angeles
Orlando
Las Vegas
San Francisco
Chicago
Washington
Honolulu
Denver
If your holiday plans take place in any of the above cities, we recommend setting up price alerts. That way, you can keep an eye on how rates for Christmas flights fluctuate and purchase at the best — read: most affordable — time.
Check out The Cheat Sheet on Facebook!