5 Best Urban Cities for Outdoor Lovers
As the leaves are changing and the days are becoming a bit cooler, now is the perfect time to strap on your hiking boots, prep your tents for a camping trip, and head outdoors for your next fabulous adventure. If you only have time for one vacation and you're stuck between wanting to experience life in the big city and the quiet of the great outdoors, then there's good news for you — plenty of cities offer a fun, lively urban environment as well as the green scenery. When planning your next getaway, check out these five best urban locations that even outdoorsy types will love.
1. Minneapolis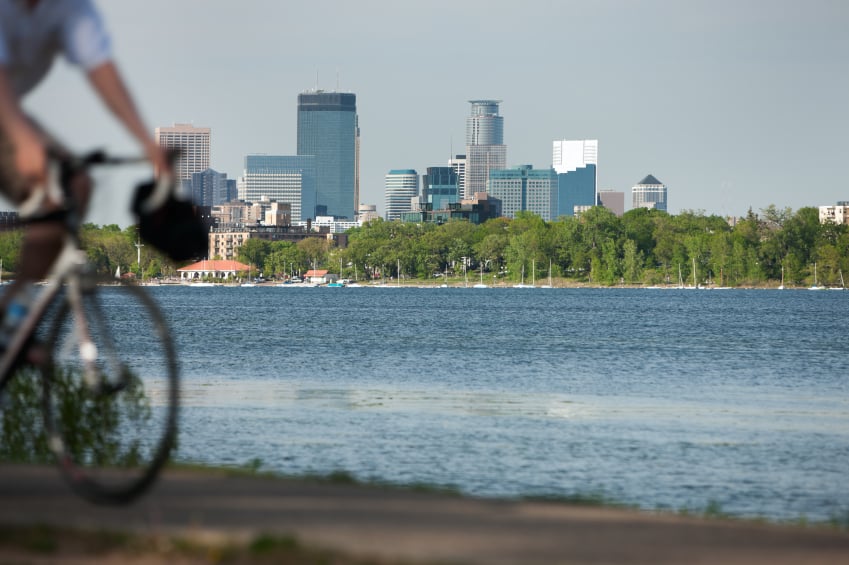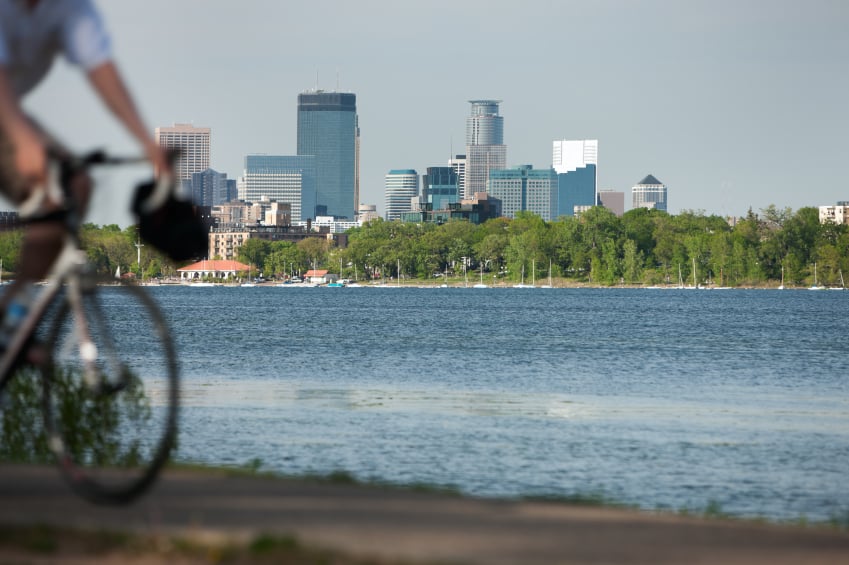 If you want that big-city feel with plenty of wide-open space and scenic parks to occupy your time when the crowds are too much, then Minneapolis is the destination for you. Outside Online explains, according to the Trust for Public Land, Minneapolis is ranked as the No. 1 one city in the U.S. for its parks. There's even better news if you live in Minneapolis — 94% of residents live within a 10-minute walk of a park. If you're traveling with a pet that needs plenty of space to exercise, then try visiting this city the next time you're planning a vacation. It's also a great destination for biking, but bike paths and parks aren't all Minneapolis has to offer — there are also 750 lakes in and around the city, including the beautiful Chain of Lakes.
2. Burlington, Vt.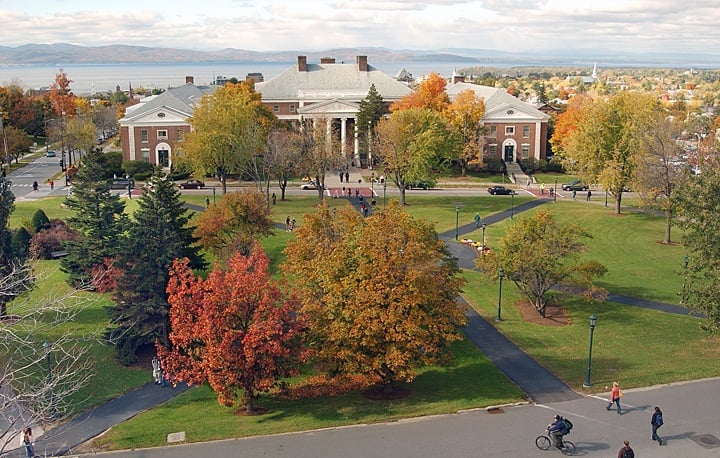 Noted as one of the best college towns in the U.S., this small urban place has a lot to offer in terms of city liveliness, fresh and healthy cuisine, and outdoor adventure. Roots Rated explains Burlington is located right along the beautiful Lake Champlain, which is the perfect spot to watch the boats while lying on a beach towel along the rocks or lush grassy areas. The Green Mountains are another plus, as they offer miles of wilderness and are perfect for hiking and mountain biking.
The winters in Vermont can be long and snow-filled, but the locals know how to make the best of it with snowshoeing, cross-country skiing, and ice climbing. There are multiple mountains with beautiful resorts nearby for those who like to snowboard and ski as well. If you plan to visit during autumn, a short drive away from the city is farmland that stretches for miles with plenty of apple picking that will make you forget the city is right nearby
3. San Francisco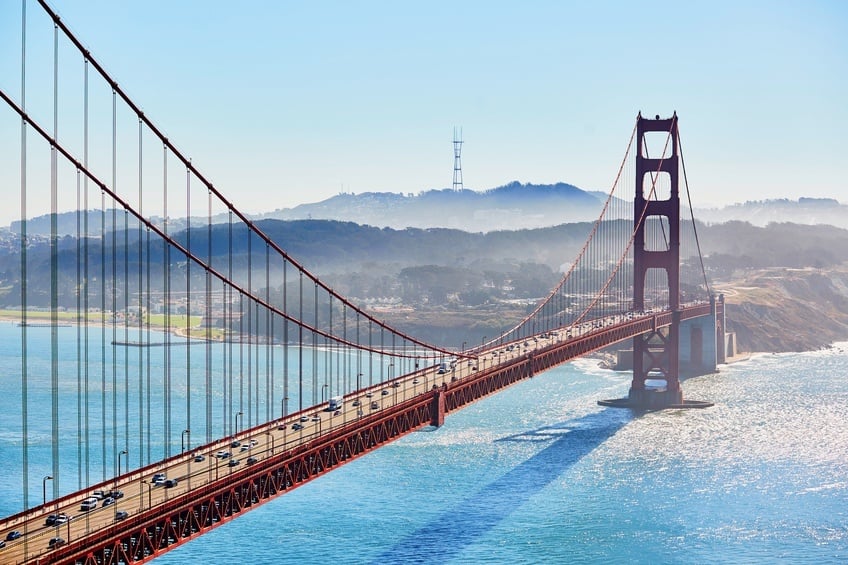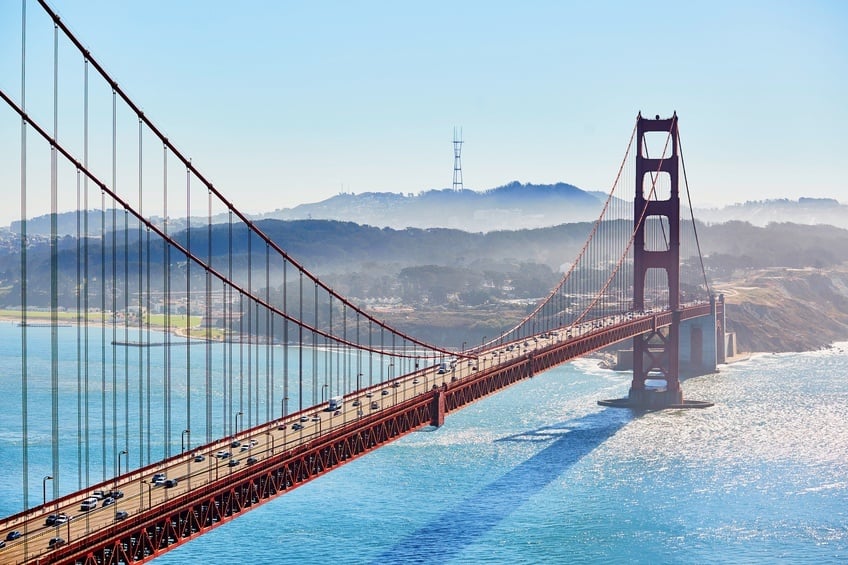 Home to winding streets and beautiful weather, San Francisco is more than just the lively big city — it's also known for having some of the wildest outdoor adventures you can imagine. The natural features in this Californian city lend themselves to swimming and surfing in the ocean, Curbed SF says, and you don't even have to leave the city limits to enjoy the sand and saltwater. If the beach isn't your thing, you can head to Fort Funston for hang gliding.
The same story also recommended heading to Glen Canyon for an intense round of rock climbing that's outside of a traditional climbing gym. Since the 1930s people have been climbing rocks in this area, so there are dozens of pre-determined routes for you to easily follow.
4. Salt Lake City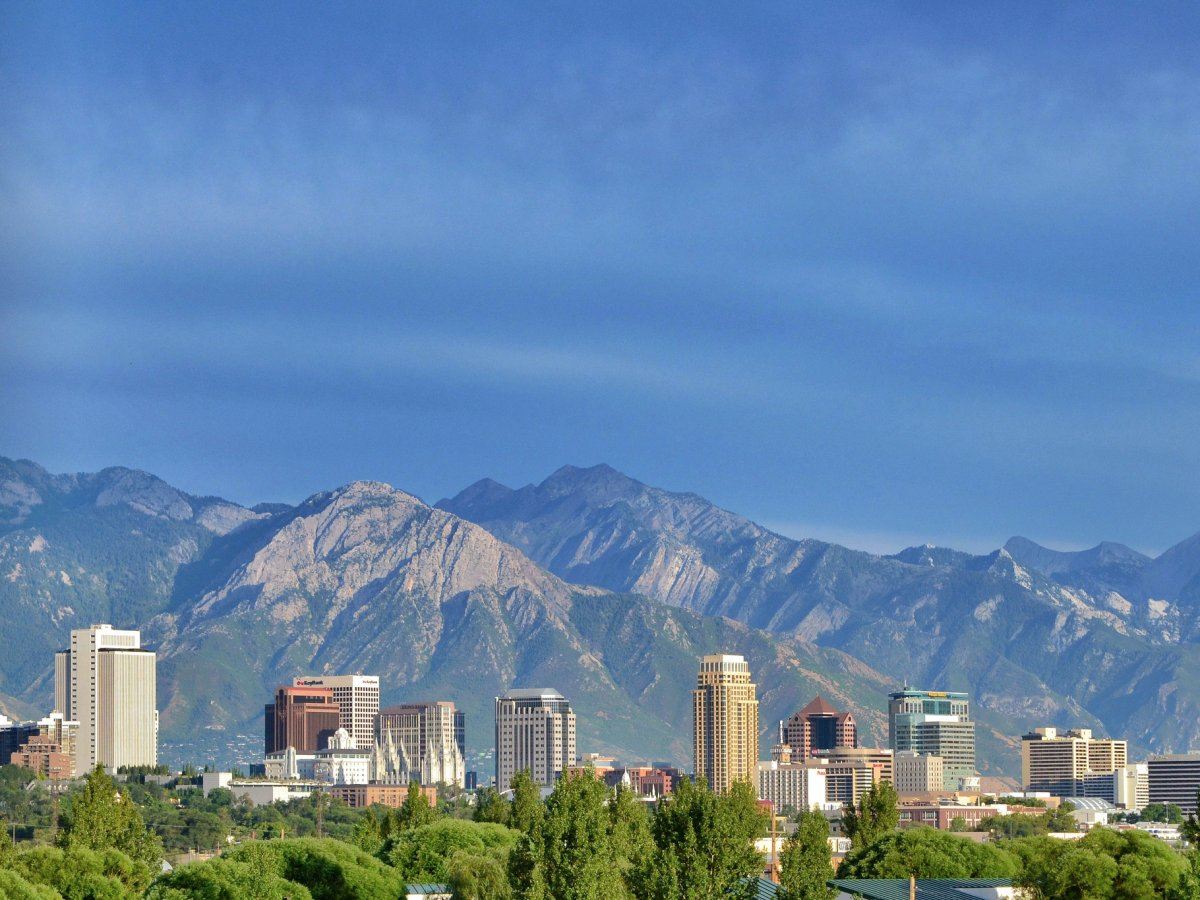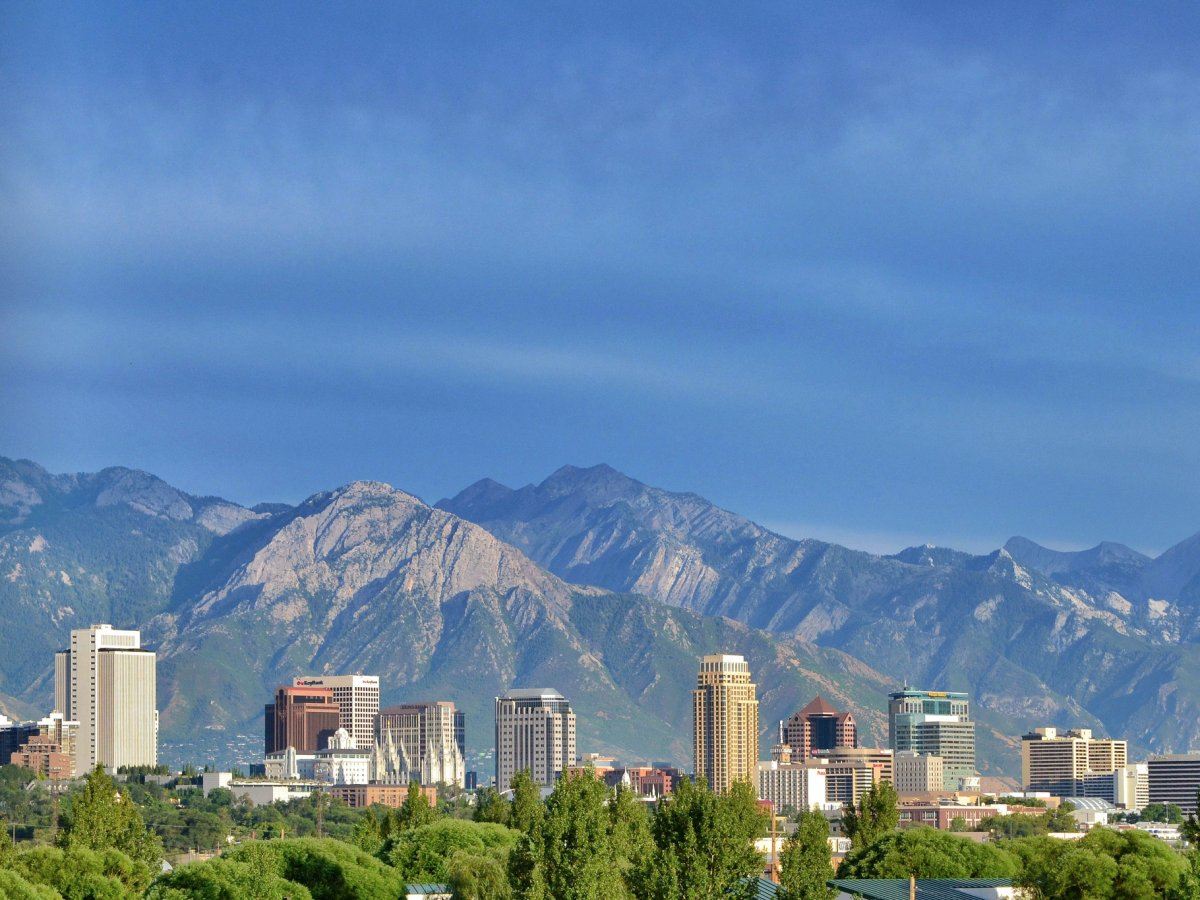 There's a reason this city has "lake" right in the name — the Great Salt Lake is just a short drive away. This city is also well known for its snowy mountainous regions and lively downtown area, but it's not just a place for winter lovers, either. USA Today explains the Wasatch Mountains are just east of the city, and have excellent camping grounds, hiking trails, and even 18-hole golf courses. The Oquirrh Mountains are to the west city, where you'll find high peaks and gorgeous scenery on your hikes.
Because Salt Lake City is so diverse in terms of landscape, it's easy to find an outdoor activity that appeals to everyone. The gardens in the summer are a beautiful break from city life, and in the winter, millions of Christmas lights are strung in the square to make it a snowy wonderland. If you head south of downtown, you can enjoy large parks for a true escape from the hustle and bustle of urban life.
5. Seattle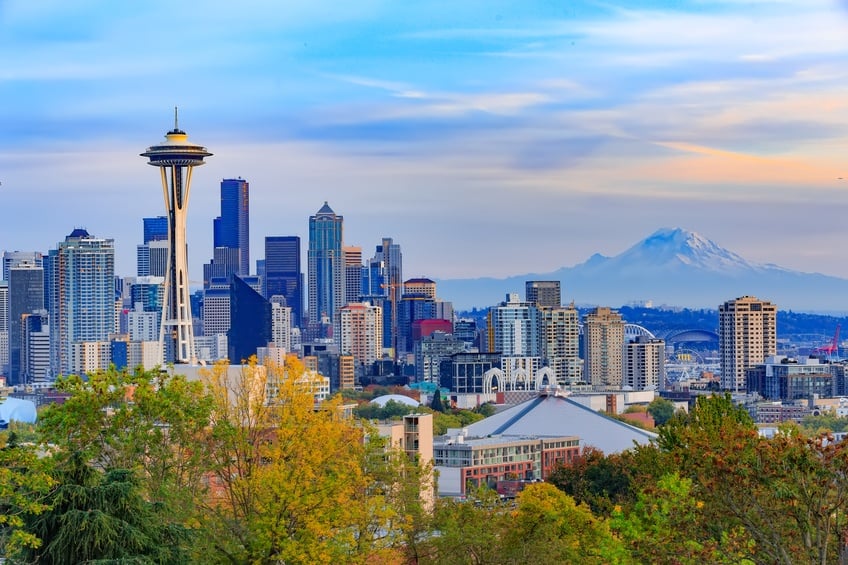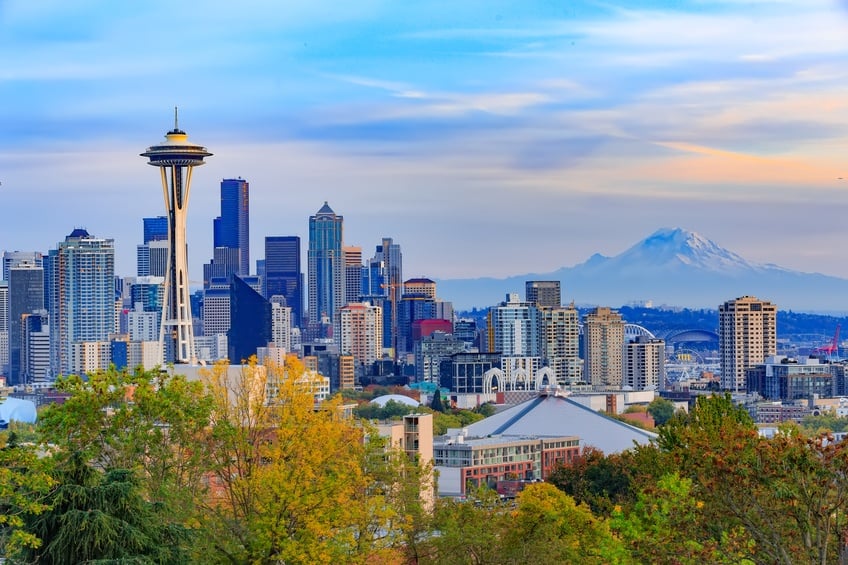 This lively West Coast city is a hot destination for those who love a healthy mix of urban environment and the outdoors. Lonely Planet says the best and most efficient way to travel throughout Seattle is by bike. While you may encounter huge crowds in the touristy areas, traveling by bike is a great way to get some fresh air and fight the city traffic. You can rent a bike easily and park it safely at one of the 50 citywide docking stations. If biking in traffic worries you, you can enjoy some of the trails that pass by botanical gardens and lakes instead.
Along with the bike trails, the parks in Seattle are worth noting, as they're brimming with rock gardens, perfect flower beds, and even occasional animal sightings. The parks in Seattle are awake with life — you'll see over 270 species of birds.
More from Culture Cheat Sheet: