7 of the Best (and Worst) Couchsurfing Experiences
If there's one thing preventing folks from traveling as often as they'd like, it's cost. Even if you manage to snag a great deal on airfare, pricey accommodations can easily push a vacation past your budget. This is probably why Couchsurfing has become so popular.
What initially started as a tiny organization in 2004 has grown into a global community with millions of members. The idea is pretty simple: create an online profile and search for fellow hosts in the cities you want to visit. The site recommends sending about five requests in case your top pick isn't able to accommodate you. Though not required, it's also nice to pay it forward by offering up your spare couch or bedroom for like-minded travelers.
As you can imagine, the process leads to some truly unique experiences. We asked some travel-savvy folks to share some of their most memorable stays, for good or for bad.
1. Hosting a freeloader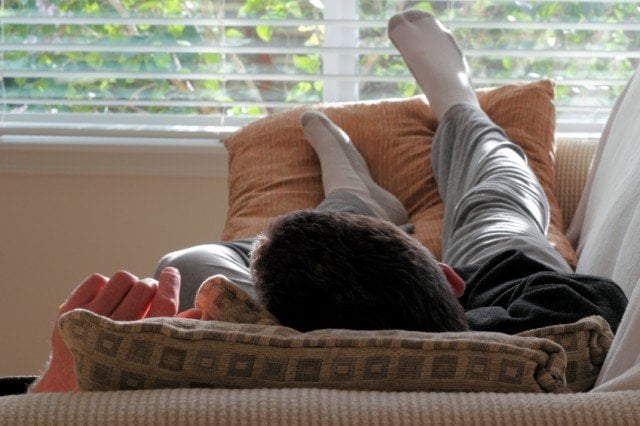 In Philadelphia, my roommates and I opened our home up to Couchsurfers as an opportunity to get to know interesting travelers from around the world. We all love travel and consider the relationships made along the way a huge part of the experience. After many successful visits and some enduring friendships, we hosted a total dud.

My roommate was busy and didn't fully vet this guy. We found out he was not a part of the traveling community, but rather a really lazy guy that didn't want to pay for a hotel room.

He told us that his parents were pushing him to get a job, but he didn't want to. Instead, he decided to participate in medical trials around the country. "In a nutshell, I'm a lab rat," he said.

He was in Philly to "audition" for a medical trial at the University of Pennsylvania, in which he would be given experimental drugs, but was ultimately declined.

He spent the entire weekend sitting on our couch, didn't engage in conversation, and didn't get out to explore our beloved city in the slightest. It was awkward, to say the least, and my roommates actually had an argument about him within earshot. After that, we decided we'd all have to approve a Coachsurfer before hosting.
Shannon O'Rourke-Migita, account executive at Carma PR
2. Romance in paradise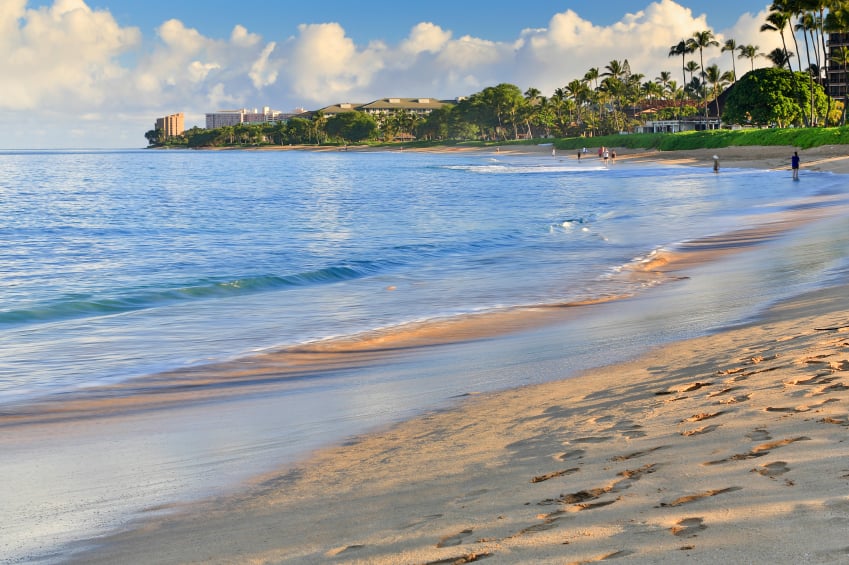 A couple of years ago, the airlines were offering ridiculous fares of $397 from New York to Maui. I jumped on it and so did three buddies of mine from Phoenix.

I found a young lady who lived on a ranch upcountry in Maui and she agreed to let me Couchsurf with her. My friends didn't plan ahead. All of the hotels were booked and they ended up having to buy tents and camp on the beach.

When I got to the ranch, I saw a middle-aged lady with a bathrobe on and her hair in a towel. Then, the young lady came out of the house and the two started arguing. The middle-aged woman asked why the young lady was letting people stay for free when she had to pay rent, and it was really tense.

I thought about jumping in the car and driving away, then all of a sudden, then two of them burst out laughing. It turned out they were totally pranking me. They knew from my profile I was a comedian, so they decided to have some fun with me.

The ranch was absolutely gorgeous and her hospitality was amazing. We spent day and night together and she took me to some of the most stunning places on the island; places that tourists rarely see. There were horses, sheep, and goats on the ranch and she had two dogs and a cat that were really cute.

Being a total gentleman, and to be honest, a guy who moves like a snail, I didn't make any moves on her. But on the evening of the fourth day, she made it abundantly clear that she wanted to get romantic, which is what we did.

I've had some other awesome Couchsurfing experiences all over the world, but non can quite touch Maui.
Dan Nainan, comedian and frequent traveler
3. Feasting and fun in India
In Jaipur, my friend and I were hosted by an amazing family. We had a room to ourselves and were greeted by the father and one of his sons because the guy who invited us, Pushpendra, was still at work when we arrived.

The father had some snacks cooked for us at almost midnight, shared some holy water with us, and showed us around his house. He spent three hours chatting with us, asking what we did, and telling us about his family and his younger years.

Pushpendra was always available when we were lost or anything; we just had to call or text him. He would even tell directions in Hindi to rickshaw drivers and taxis. He even took us to his friend's birthday party where we danced super late and had a great time.
Edith Bernier, traveler and blogger at The PS Backpacker
4. Friends for life
My best Couchsurfing encounter came about six years ago in Stavanger, Norway, when I met a Norwegian named Andreas. We shared conversation and dinner one night, then became fast friends over the years.

He has a sailboat and last year invited me on the adventure of a lifetime — to sail with him and some friends to the arctic archipelago of Svalbard.

One small Couchsurfing adventure led to one very big adventure for life. This is what makes travel, and Couchsurfing, so great!
Terry Ward, freelance journalist and travel writer
5. Shady character
I ignored my own best advice, which is to never stay with someone you aren't 100% excited about getting to know. My intuition told me to rescind my Couchsurfing request, but the nice side of me said my partner and I should give this guy in Croatia a chance.

Everything I didn't like about the experience was subjective, right up until he started talking about smacking his ex-wife around over drinks on our first night.

We tried to leave the next day in a socially smooth way, but he cornered us with questions, demanding to know the address of the new apartment we'd rented. He convinced us to leave our bags at the apartment, assuring us it would be no trouble to meet us later and let us in to get them. Then, he failed to show up at the agreed-upon time. Lesson learned!
Jema Patterson, avid traveler and blogger at Half the Clothes
6. Sharing cultural experiences
My husband and I were planning a three-month trip throughout South America and parts of Asia and wanted to try Couchsurfing. This was a few years back and we'd never used it before, but I though it could be a great way for us to save money while traveling. At first, my husband thought I was crazy, but he finally came around to the idea.

We were living in New York City at the time and decided to seek out a couple from somewhere we were planning to travel to and invite them to stay with us, with the understanding we'd like them to return the favor a few months later.

We found a couple from Buenos Aires and invited them to stay. We had no idea what to expect and were a little nervous, but ended up really getting along. We even spent an evening together at our place and the woman cooked us dinner to thank us for having them.

Fast forward a few months and my husband and I were in Buenos Aires. We went to our friends' home and, once again, had such a nice time. They were great hosts and we spent most of the weekend with them. They took us to a tango dancing lesson and out to a traditional parilla restaurant. It was an experience we'll never forget.
Stefanie Parks, founder of The Stave Diaries
7. Learning something new
Kim was my first Couchsurfing host and she changed my life. She taught me how to parallel park and make butternut squash soup. I helped her set up for a potluck with her raw foodist friends and learned what it means to be vegan. We drank young Thai coconuts, sat around in circles, and debated about whether or not coconut oil is good for the skin.

I took away more from that experience than a few souvenirs from Atlanta and am still cracking Thai coconuts and eating vegan nearly seven years later.
Shannon Ullman, freelance writer and travel blogger at Lives Abroad