The 10 Best (and Worst) States for Taxpayers in 2018
There's nothing like a quick overview of your pay stub to get you aggravated and disheartened. It's hard not to feel rebellious when you realize just how much of your hard-earned paycheck is given to the government for things that might not apply to you.
We fork over a sizeable chunk of our earnings hoping it's used for something beneficial. But state tax rates are drastically different across the board. So where do taxpayers see the biggest bang for their buck?
WalletHub analyzed the total taxes paid per capita verses the efficiency of the state government services in each U.S. state. Categories, such as education, health, safety, economy, and infrastructure and pollution, were all considered. What resulted was a definitive list outlining the best and worst states for taxpayer return on investment.
Are you simply throwing tax dollars at an irresponsible state government? Let's take a closer look at the 10 best and 10 worst states for taxpayers. Did your state get a passing grade?
10. Iowa
We kick off our countdown in the Midwest. It seems as though taxpayer dollars are well spent on Iowa's education. It ranks third overall in that category, according to WalletHub. And the Hawkeye State ranks fourth for its health, due in part to higher quality hospital systems and a lower than average health insurance premium.
Next: Life looks pretty good in this Western state.
9. Utah
Utah wins top prize for its stable economy, ranking first overall, according to WalletHub. In addition, its residents enjoy state tax rates below the median amount paid per capita. Most won't encounter any trouble finding work or living well, as Utah's unemployment rate is seventh best at 3.2%, as of February 2018. Plus, it has a decent median household income of $62,912. And Utah has some of the best hospital systems in the nation, second to only Nebraska.
Next: A proper school system in exchange for taxes
8. Texas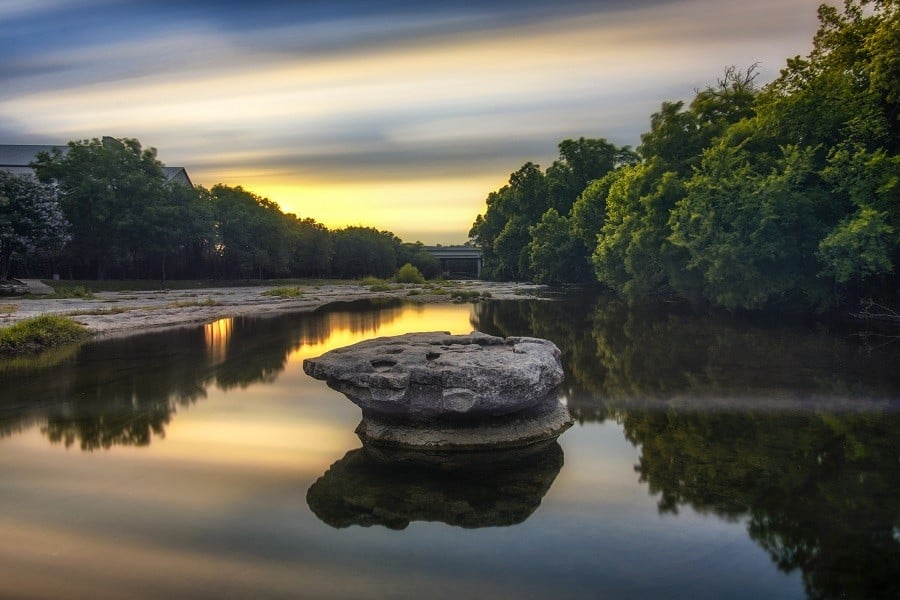 Head south to one of the largest U.S. states: Texas. Residents of the Lone Star State should be satisfied with the government's attention to both education and the economy. In fact, a separate WalletHub study credits Texas with the fourth lowest dropout rate in the nation.
A promising economy awards Texas residents with an unemployment rate of 4.0%, just slightly less than the national average of 4.1%, as of February 2018. But its crime rate is high. WalletHub ranked Texas 41st overall for safety.
Next: Low taxes mean average ROI in government services
7. Missouri
We head back to the Midwest to find our seventh best state for taxpayer return on investment. Missouri is credited with the fifth lowest taxes paid per capita, according to WalletHub.
However, Missouri is a state with rural, urban, and federal lands, so it falls toward the bottom of the list for government services, 35th, because a lot of tax dollars go toward supporting protected land and military bases. Its highest scores came in the education (26th) and economy (19th) categories.
Next: Hold on to your paychecks!
6. Alaska
WalletHub ranks Alaska as the best in taxes paid per capita, meaning residents get to keep most of their paychecks. However, Alaska is ranked near last (49th) for government services. Despite having the highest crime rate of all 50 states and a sky-high unemployment rate of 7.3%, Alaska still ends up as our fifth best state for taxpayers.
Next: Showing some love for the East Coast
5. Virginia
Residents of Virginia enjoy the ninth best government services of all 50 states and the 17th lowest in taxes paid per capita. Therefore, it ranks as the No. 5 state for taxpayer return on investment, according to WalletHub.
It's no wonder why Virginia is for lovers. It sees high scores in the safety and education categories. In fact, Virginia ranks in the top four for the lowest crime rates in the U.S.
Next: Taxes and services are a fair trade in this state
4. Colorado
Scoring just outside the top 10 in both taxes paid and government services, according to WalletHub, Colorado has done quite well supporting its health, economy, and infrastructure. And it scored in the middle of the pack for education and safety.
Next: No pollution here!
3. South Dakota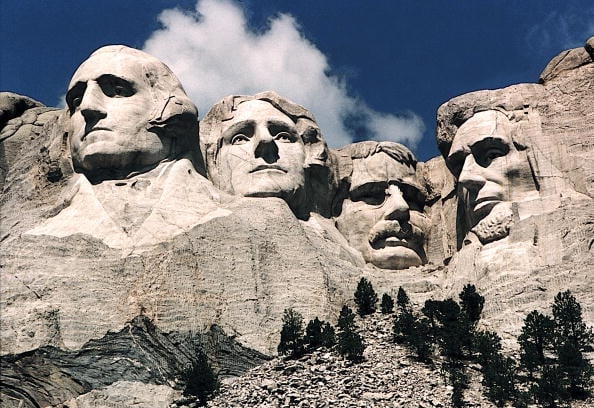 Let's travel through the rolling prairies to the Black Hills to find our second best state for taxpayers. South Dakota ranks the best in infrastructure and pollution metrics and second in health, according to WalletHub. Residents of this state enjoy low levels of pollution and clean water. Although its schools could use some attention, WalletHub ranks its hospitals fifth in the nation.
Next: A state attracting countless retirees
2. Florida
Besides the abundant sunshine, it remains a mystery as to why retirees flock to Florida to nest in retirement bliss. Florida actually scores quite low for government services — 31st to be exact.
Delving deeper, we find the state also advertises some of the worst safety and economic conditions in the country. But it rounds out our top three best states likely because of its low taxes paid per capita.
Next: The best state for taxpayer ROI
1. New Hampshire
Coming in at No. 1, New Hampshire wears the biggest crown as the best state for taxpayer return on investment. It has the second lowest unemployment rate in the country at 2.6%, as of February 2018. It also places in the top 10 in all of WalletHub's categories, except for infrastructure and education, meaning the government knows how to manage a budget. New Hampshire residents pay the third-lowest taxes per capita and see the second-best in government services.
Next: These are the 10 worst states for taxpayer dollars.
That was the good news. But what about the worst states for taxpayers to live? Let's hope your state doesn't make the cut.
10. Maryland
You'd think a state that pays the 10th highest taxes per capita would see a higher return on investment. But that is not the case for residents of Maryland. It seems their government is most concerned with education and healthcare, but safety and infrastructure systems are suffering as a result.
Next: A tiny state with high taxes
9. Delaware
While Delaware scores in the top five for water quality, it shows poorly in other health-related metrics. It's also in the bottom ten in safety.
For such a tiny state, it sure does require a lot of tax dollars to fund Delaware's government. Regardless, the state's governmental services could use a bit of an overhaul.
Next: Education could use some work in this state.
8. Nevada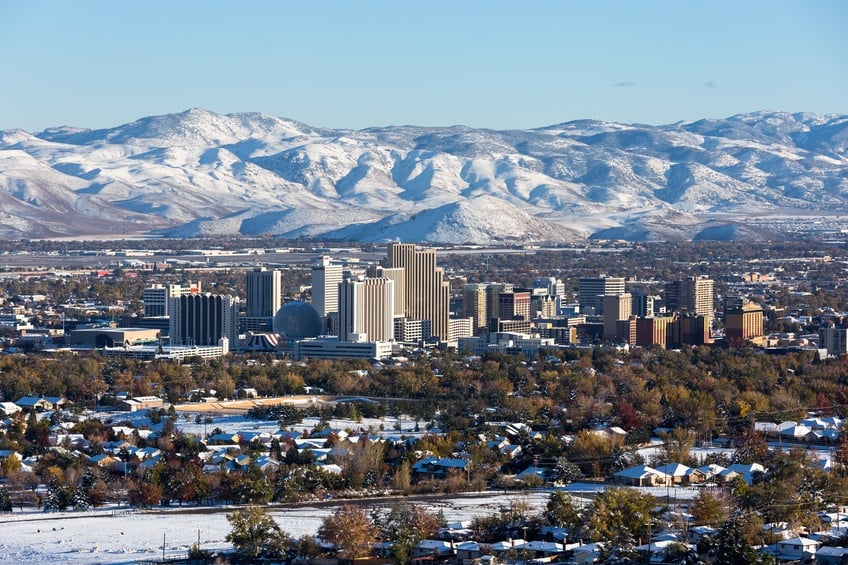 Way across the map on the western side of the U.S. we find our ninth worst state for taxpayers. Residents in the Silver State experience high amounts of violent crime and some of the worst hospital systems in the country.
WalletHub also ranks Nevada at No. 48 for education. To make matters worse, residents of Nevada have a median household income of about $52,43, which is lower than most states.
Next: Poor ROI has residents wondering where their money goes.
7. New Mexico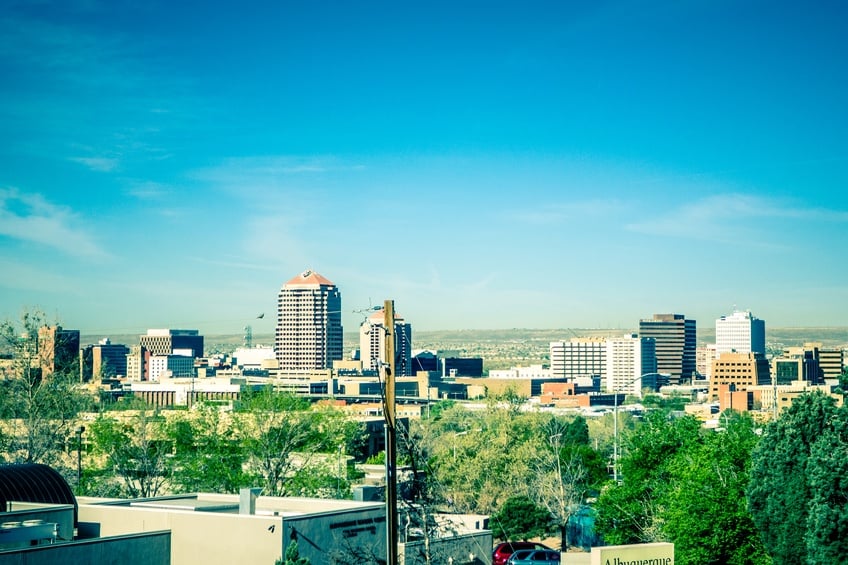 New Mexico is ranked 48th in government services because of its high infrastructure and pollution score. In other categories — education, safety, and the economy — New Mexico receives a failing grade. Therefore, it's not surprising it has alarmingly high poverty rates, violent crime, and trouble in the school systems.
What's worse is New Mexico's unemployment rate is at an astounding 5.8%, as of February 2018. So, why isn't it in the No. 1 slot for worst taxpayer return on investment? Well, it ranks pretty well — in comparison to its counterparts on this list — for the amount of taxes paid per capita in 20th place.
Next: Seriously high taxes in this tiny state
6. Vermont
Although Vermont residents see a big return on investment in government services, they pay through the nose for it. Vermont pays the third highest taxes per capita. As a result of its high tax rates, the state does well in WalletHub's safety and education categories.
Next: A disappointing reality for taxpayers
5. New York
Raise your hand if you're surprised New York comes in dead last for infrastructure and pollution, according to WalletHub. It's no shock, as one trip to the Big Apple will confirm any doubts.
New York's economy struggles compared to other states and it ranks 44th for its hospital systems. But when considering the high residential and tourist population, low rankings in such categories are to be expected.
Next: The highest taxes in the country
4. North Dakota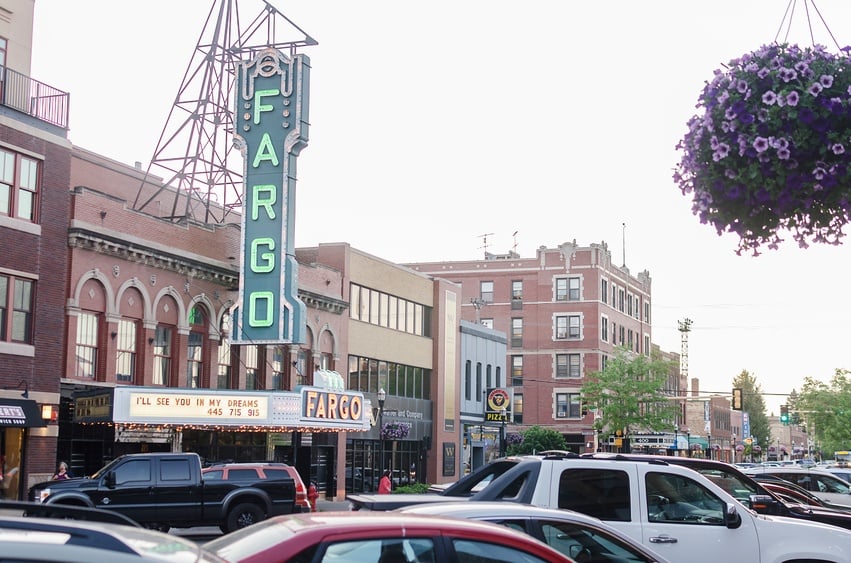 WalletHub lists this state as No. 1 in taxes paid per capita. And though it does see a good return through government services (ranked fifth), it's still not enough.
North Dakota is lurking in the top 20 for every WalletHub category except for education, where it ranks 23rd. Unfortunately, those results in all five categories WalletHub analyzed won't land North Dakota on any "best of" lists anytime soon.
Next: A West Coast state that has yet to see any returns
3. California
With unsatisfactory categorical rankings throughout, California rests as the third worst state for taxpayers. Residents enjoy a decent health system but poor infrastructure and pollution. Just ask any Californian, and they'll be more than happy to vent frustrations over their miserable commute times and the constant bumper-to-bumper traffic on the freeway.
Next: This state could use a tax overhaul
2. Arkansas
Arkansas ranks as the second-worst state for taxpayers. WalletHub cities a high tax rate and dismal return on investment from the government as reasons for its place on this list. It has a high percentage of residents in poverty and scores dismally in health, safety, and the economy.
Next: The worst state for taxpayer ROI
1. Hawaii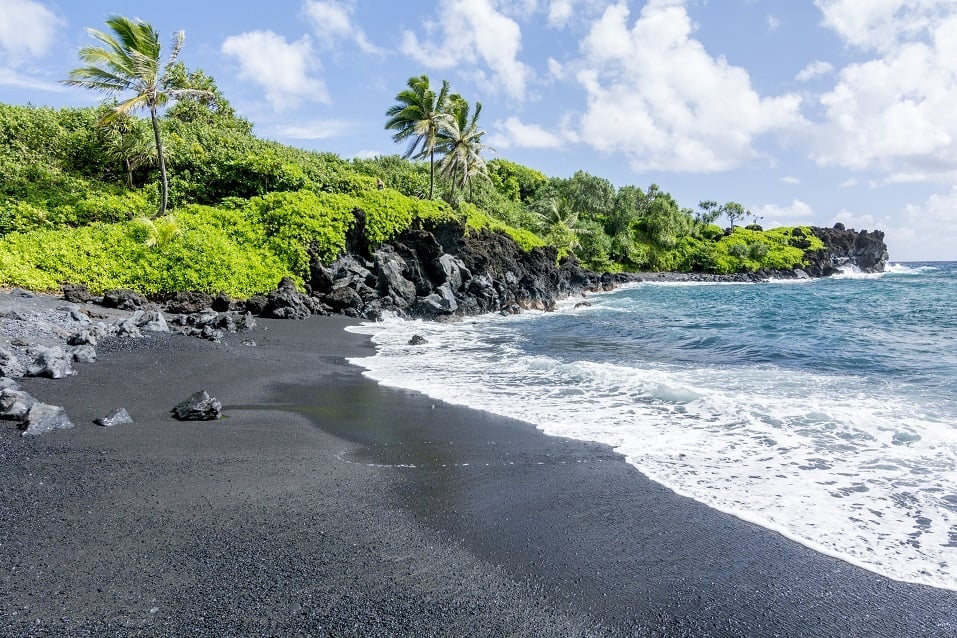 The worst state for taxpayer return on investment is Hawaii. Although it's surrounded by serene beaches and Pacific waves, WalletHub stamps Hawaii with poor roads and bridges. This is shocking because it pays a lot in state and local taxes.
Less-than-stellar performances across the board also help make its case for the top spot. Maybe it's all that sunshine and vitamin D, but Hawaii does rank high in the health category at No. 6.
Follow Lauren on Twitter @la_hamer.