Here's What Really Went Down With the Biggest 'Fixer Upper' Controversies Over the Years
America loves watching Chip and Joanna Gaines renovate houses on their hit HGTV show, Fixer Upper. But it's not all shiplap and sunny windows in Waco, Texas. During their time on air, Chip and Joanna have weathered many scandals. Check out the biggest Fixer Upper controversies that have hit the HGTV stars. (You may look at Chip differently after reading about the scandal on page 9.)
1. Critics claim that 'Fixer Upper' is 'fake'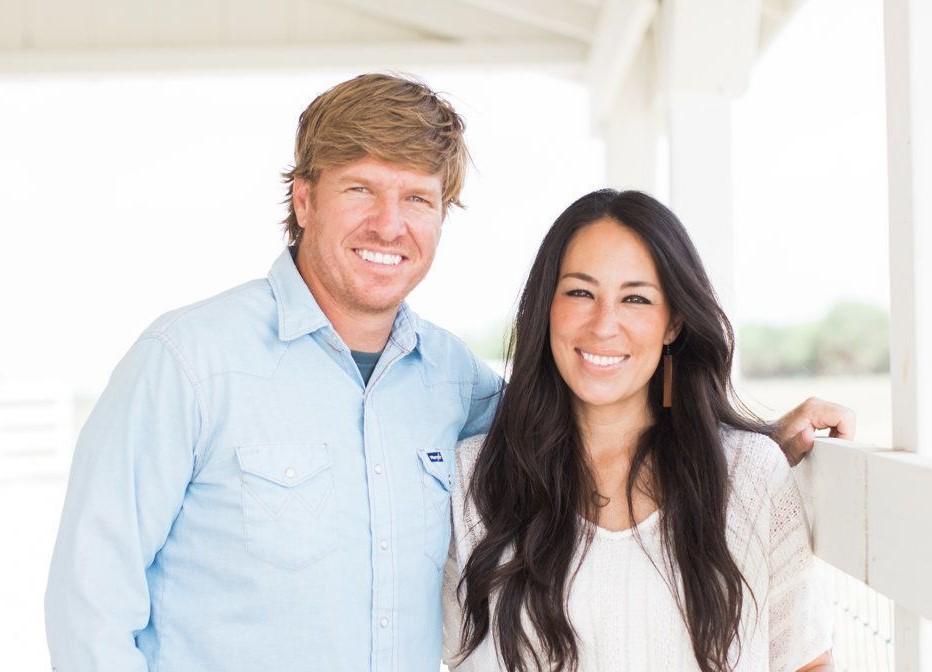 Everybody knows that reality TV doesn't always have much to do with reality. But HGTV fans don't like learning that things aren't exactly as they seem. When it came to light that many homeowners have already chosen a home when cameras start rolling, many Fixer Upper critics called the show a "fake." But the casting application never hid the fact that many applicants had already purchased their home or at least had one in mind.
Critics also expressed indignation that homeowners don't get to keep all the furniture and accessories used to stage the house — even though we all know that the high-end furniture and antiques get pretty expensive.
Next: Former Fixer Upper clients reveal the truth.
What actually goes on behind the scenes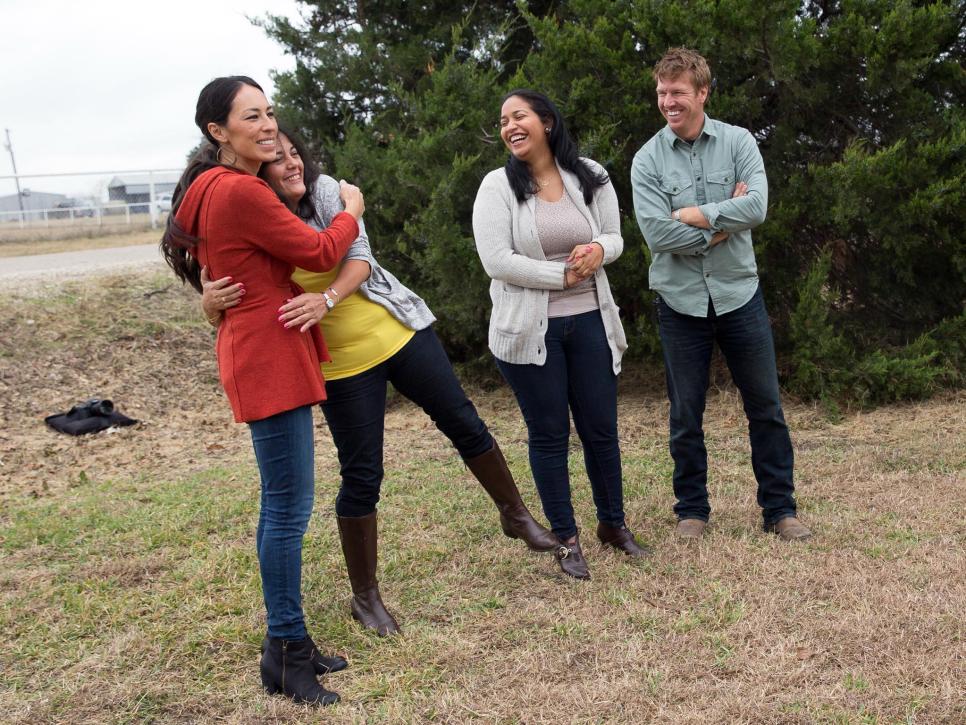 The house hunting sequence at the beginning of each episode may be staged. But as for the other events on the show? One former Fixer Upper client told Country Living, "What happens really is real. The producers might have you repeat things a few times, and they might film things multiple times from different angles, but the reactions and conversations are real."
The upshot? Many homeowners have already chosen a house before filming commences. But their reactions to the home, their excitement on design day, and the surprise of the reveal are very real. As for the furniture? The homeowners can buy anything they want. But anything built by Clint — or custom work by other artisans — always stays in the home.
Next: Would you pay to vacation in a Fixer Upper home?
2. 'Fixer Upper' homes land on the rental market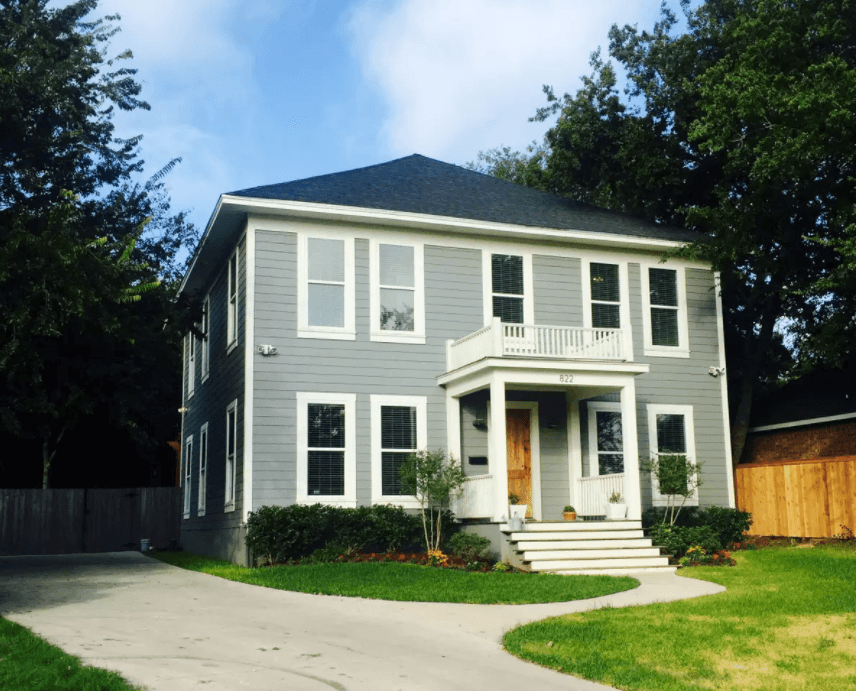 Homes renovated by Chip and Joanna Gaines became popular vacation rentals, scandalizing viewers who assumed that people were turning to Fixer Upper to renovate their forever homes. Many have shown up on Airbnb, where Fixer Upper fans can book the Waco vacation of their dreams.
But according to the Waco Tribune-Herald, none of the homeowners who spoke to the paper had planned to rent our their homes when purchasing them. Instead, they opted to move to other homes thanks to the unexpected popularity of Fixer Upper and the unwanted attention it brought to their homes.
Next: Chip and Jo aren't exactly happy about these rentals.
How Chip and Joanna responded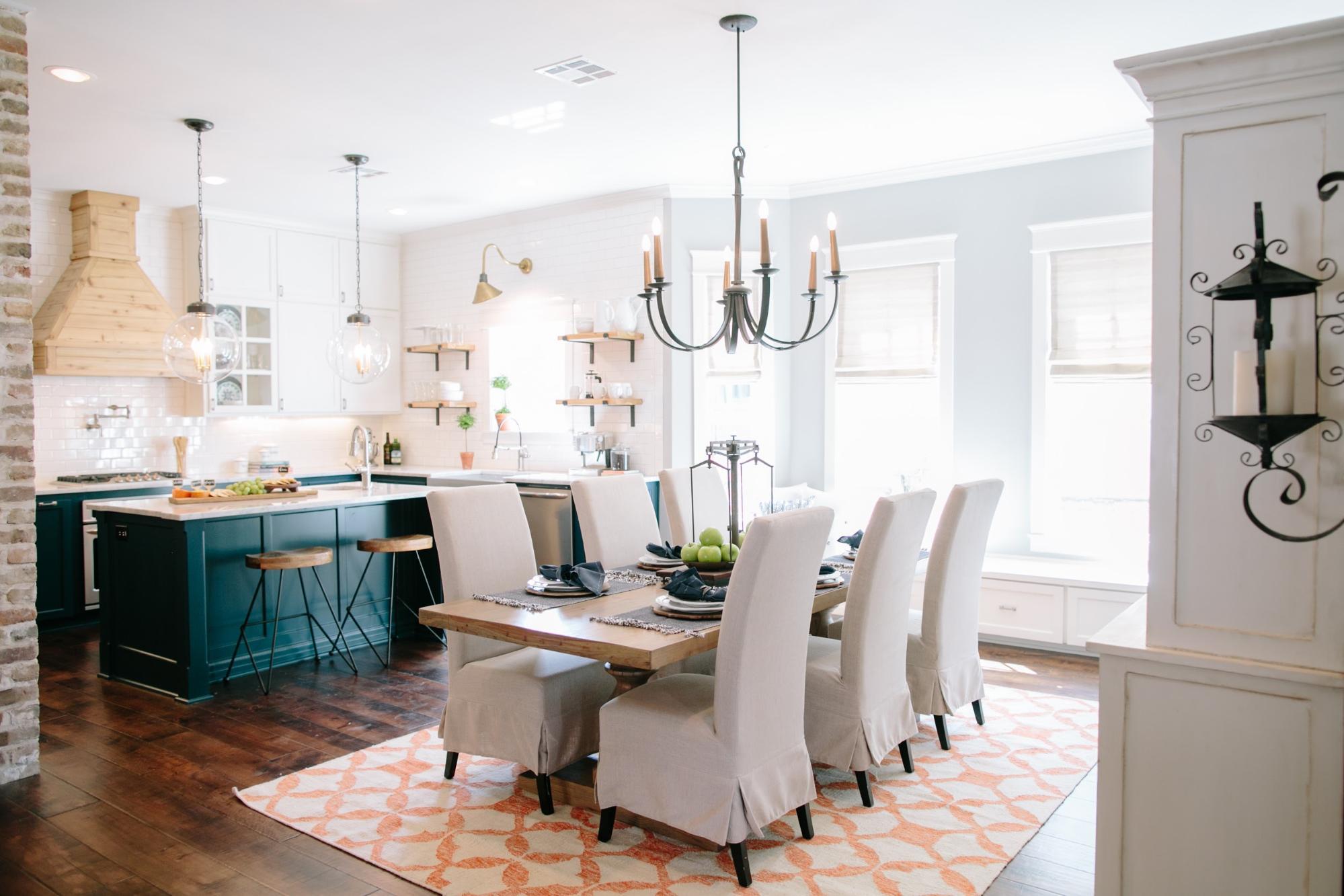 Chip and Joanna aren't thrilled the "dream homes" they renovate for clients are popping up as vacation rentals. In fact, they said through a Magnolia spokesman, "We have no problems with our clients' interest in using sites like VRBO and Airbnb to rent out their homes. In fact, we get it. But we are going to be more strict with our contracts involving Fixer Upper clients moving forward." Nonetheless, many people think Joanna's clean aesthetic makes for a perfect Airbnb rental.
Next: This element of Fixer Upper is the definition of overkill.
3. Designers got tired of all the shiplap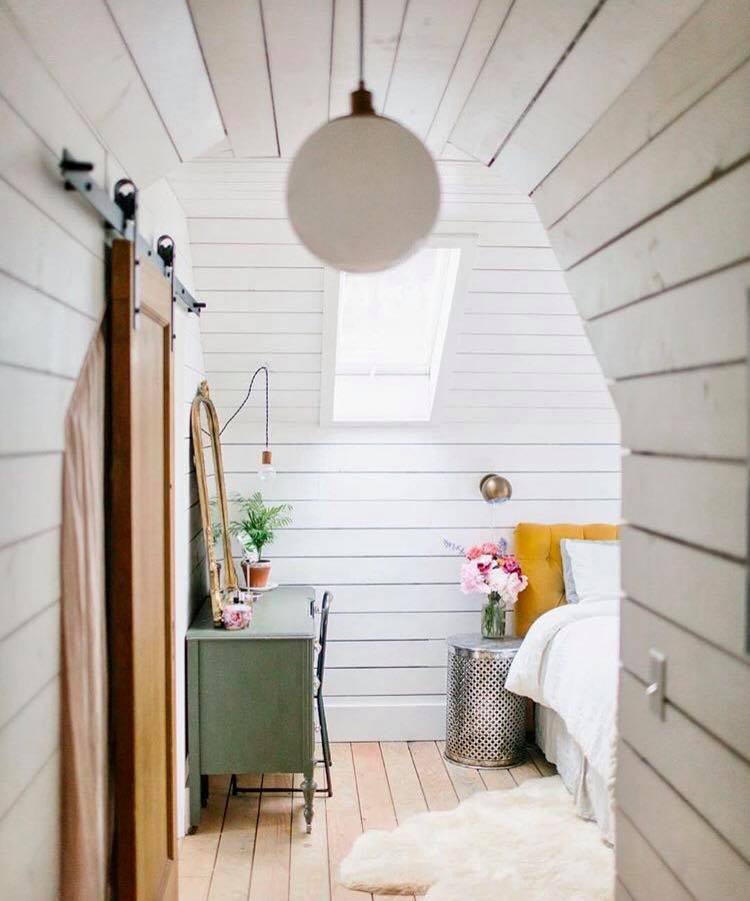 Many people love Joanna's signature farmhouse chic aesthetic. They love the distressed woods, the antiques and salvage, the numerous houseplants, and most of all, the shiplap. But not everybody is on board. In fact, Country Living reports that there's been something of a shiplap backlash against the hit show.
When Chip and Joanna were first starting out, most people hadn't heard of shiplap. (In fact, longtime Fixer Upper fans may recall Joanna explaining the feature to early clients.) But designers and viewers alike say that it's been overused on the show — and doesn't always look good when fans try to recreate it in their own homes.
Next: What Joanna really thinks about her design choices
What's really going on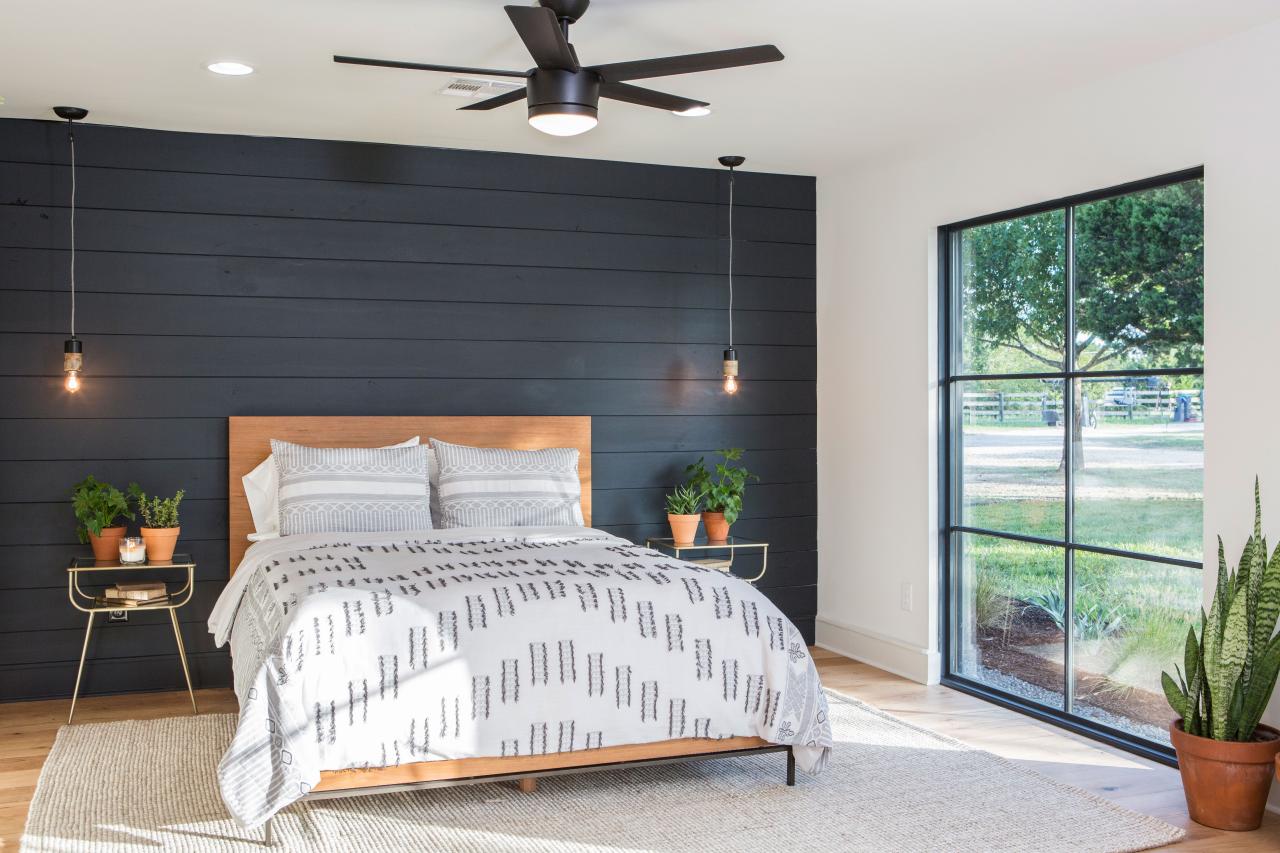 The shiplap backlash is real, but it's not surprising. Anytime something gets popular, it's bound to attract critics as well as fans. In fact, Fixer Upper has ushered in more than a couple of the most hated home decorating trends — trends that many experts think are already starting to look outdated.
Besides, shiplap isn't the only Joanna Gaines signature that has viewers scratching their heads. Viewers have also objected to some of the less practical choices Joanna makes when decorating Fixer Upper homes. And many viewers hated the Barndominium for its impractical layout.
Next: Former clients hated on the Gaines after this dangerous incident. 
4. A homeowner says Chip and Joanna 'deceived' her about the neighborhood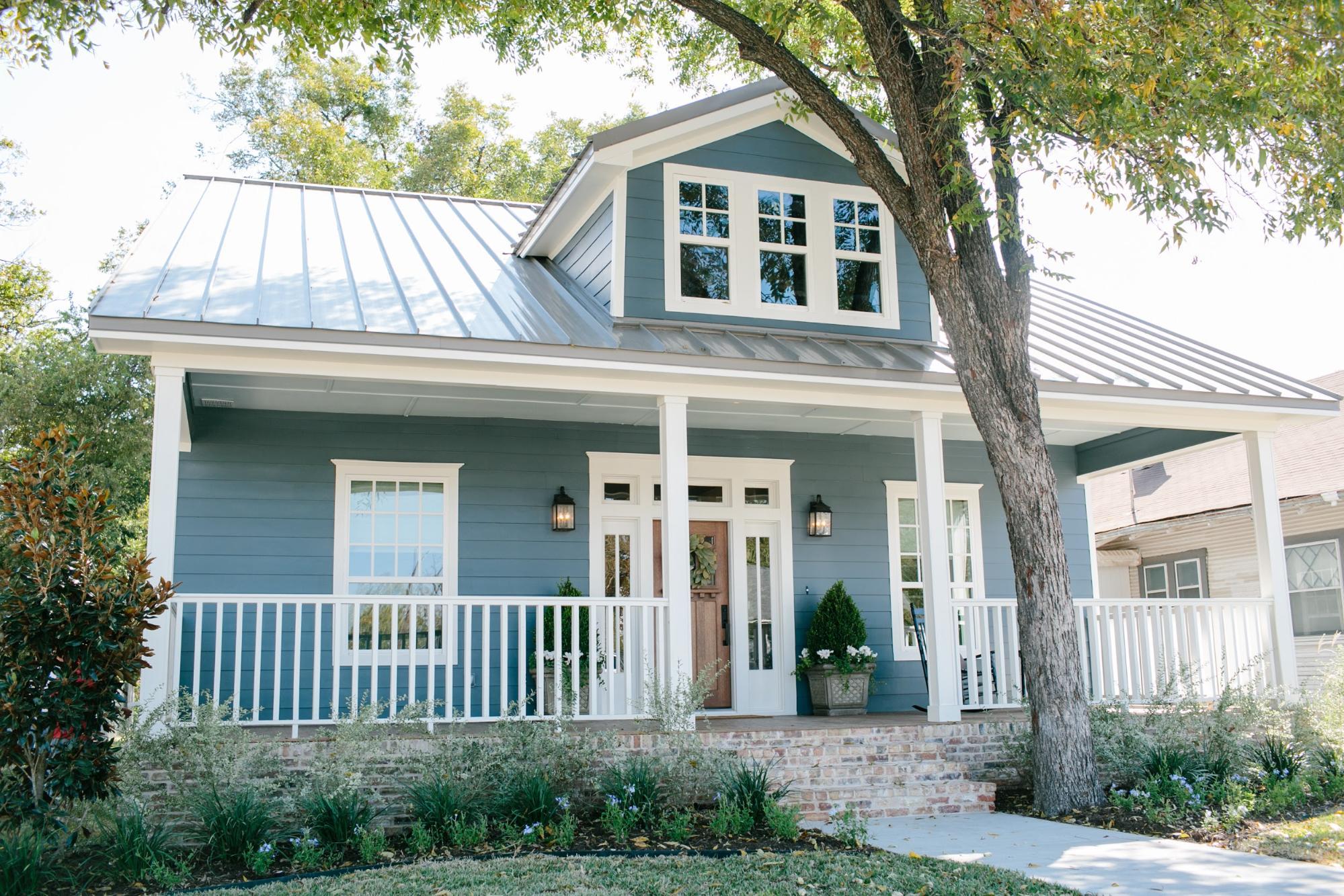 When a man suspected of drunk driving crashed through the front wall of Kelly Downs' home — the "Three Little Pigs House" on Season 3 of Fixer Upper — she wasn't surprised. In fact, she thought the violent incident was a long time coming.
"It's like the Wild West here. There's been a lot of commotion coming from the bars and the store across the street," Downs explained of the neighborhood, where she and her husband felt intimidated and harassed. "We feel deceived by the city of Waco and [Chip and Joanna Gaines's firm] Magnolia Realty," Downs said.
Next: But is it really Chip and Jo's fault?
What really happened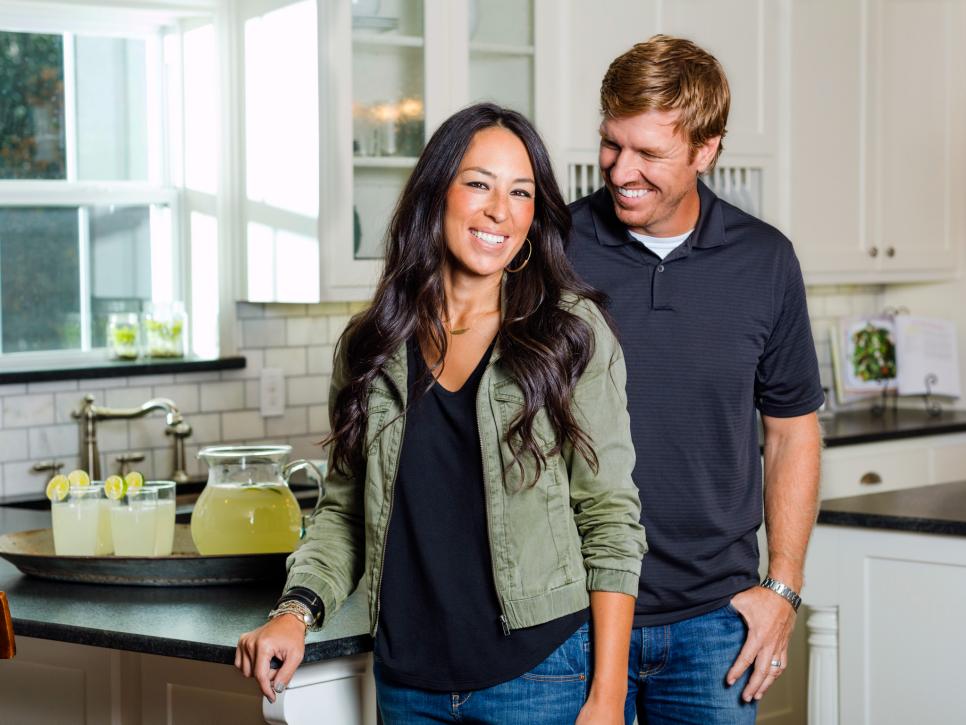 It's not clear what role Chip and Joanna Gaines played in helping Kelly and her husband Ken choose their home. On Fixer Upper and on other HGTV shows, most, if not all, homeowners are already under contract on a home by the time filming begins.
That means that most have already selected, if not purchased, a home without the help of the Gaineses or Magnolia Realty. That fact has long been an open secret about the show. And it may indicate that the Downses chose their home — and neighborhood — on their own.
Next: It's hard to defend Chip about this claim.
5. Former Magnolia Realty business partners sue Chip Gaines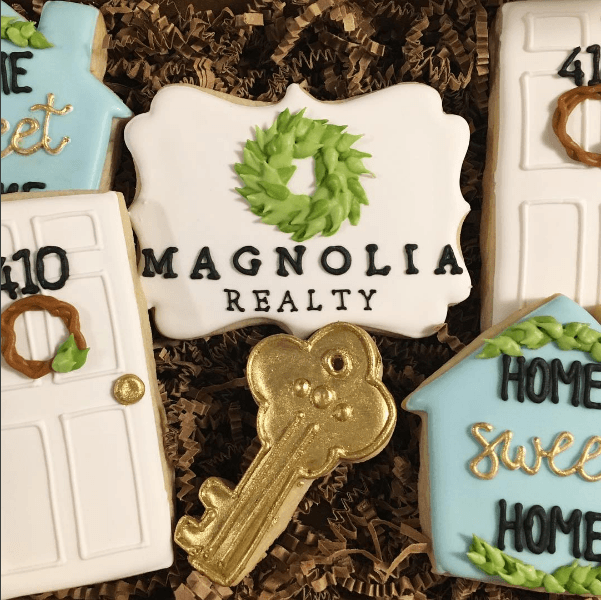 Not every Fixer Upper fan knows that Chip and Joanna Gaines own a realty company. But if you have heard of Magnolia Realty, you've likely heard about the lawsuit brought against the company by the people who co-founded it with Chip. The company began in 2007 as a partnership among Chip Gaines, John L. Lewis, and Richard L. Clark. In 2012, Chip and Joanna Gaines began talking to High Noon Entertainment — which now produces Fixer Upper — about a TV show. They filmed a pilot in October 2012.
Lewis and Clark say that Chip kept quiet about talks he and Joanna had with HGTV and pressured them to sell their interests in the company. They agreed, and each received $2,500 on May 6, 2013, allegedly just two days before Chip announced that HGTV had picked up the show.
Next: Chip defends himself.
What really happened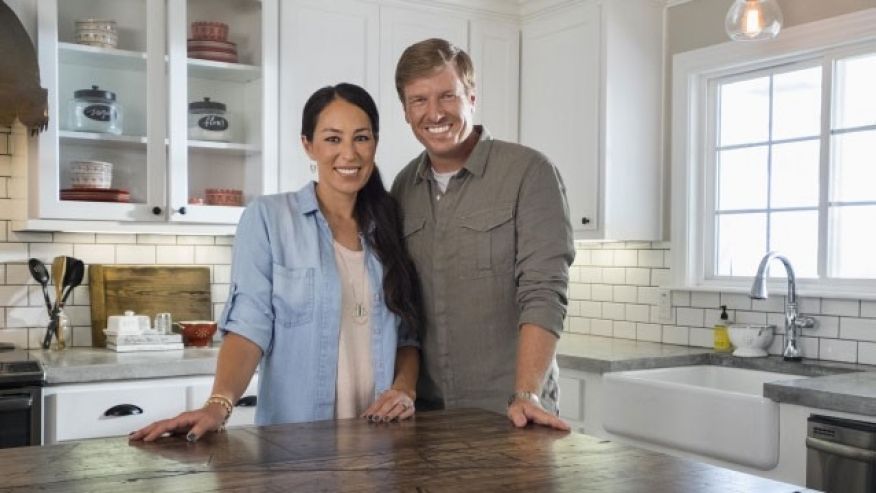 Since the time that Gaines bought Lewis and Clark out of the company, Magnolia Realty has grown alongside the Fixer Upper empire and now employs more than 90 real estate agents. Lewis and Clark sued for more than $1 million. They claim that Chip didn't tell them that Magnolia Realty "was about to be fairly famous," and "conspired to eliminate" them when he made a deal with HGTV.
Nonetheless, Chip called the timing of the lawsuit into question on Twitter, and also questioned the motive behind it.
Fyi: Ive had the same cell # 15 yrs.. same email for 20 yrs. No one called or emailed? 4 years later "friends" reach out via lawsuit.. humm

— Chip Gaines (@chipgaines) April 29, 2017
Next: Critics question Chip and Jo's beliefs.
6. An exposé on Chip and Joanna's church draws attention
In times of trouble.. you'll find the gaines family at church.

— Chip Gaines (@chipgaines) December 4, 2016
BuzzFeed reported that the church that Chip and Joanna Gaines attend stands firmly against same-sex marriage. Few viewers objected to Chip and Joanna's openness about their Christianity. (It's definitely a plus for some viewers.) But many people were surprised to learn that the couple attends a church whose pastor "takes a hard line against same-sex marriage and promotes converting LGBT people into being straight," according to BuzzFeed.
The church in question, Antioch Community Church, is helmed by pastor Jimmy Seibert. Seibert has long stood against homosexuality and same-sex marriage. He preaches that homosexuality is a sin and a lifestyle choice. He also believes that conversion therapy is necessary (even though the American Psychological Association concluded that "efforts to change sexual orientation are unlikely to be successful and involve some risk of harm.")
Next: The Gaines' response raises eyebrows.
How Chip and Joanna responded to the controversy
Be on your guard; stand firm in the faith; be courageous; be strong. DO EVERYTHING IN LOVE.

— Chip Gaines (@chipgaines) December 1, 2016
In the wake of the exposé, fans wanted Chip and Joanna to respond. HGTV made a statement explaining, "We don't discriminate against members of the LGBT community in any of our shows. HGTV is proud to have a crystal clear, consistent record of including people from all walks of life in its series." But Chip and Joanna mostly kept quiet.
Eventually, Chip addressed the controversy indirectly in a blog post. He encouraged people to move past their differences but didn't take a stand against discriminatory treatment of members of the LGBTQ community. "Joanna and I have personal convictions," Chip wrote. "One of them is this: We care about you for the simple fact that you are a person, our neighbor on planet earth. It's not about what color your skin is, how much money you have in the bank, your political affiliation, sexual orientation, gender, nationality or faith."
Next: Waco suffers the consequences of the Gaines' fame.
7. Waco residents complain that property taxes have tripled
Chip and Joanna Gaines have been credited with revitalizing Waco. And property owners and businesses in Waco enjoyed the attention and tourism that Fixer Upper brought to town — at least until their property taxes went up. Tax statements showed land valuations in downtown Waco that had doubled or tripled after Chip and Joanna Gaines redeveloped an abandoned agricultural depot into a popular destination: The Silos.
The Silos became home to Magnolia Market and the Silos Baking Company. The property attracts numerous visitors to the area and to Waco at large. But local property owners told press of the skyrocketing tax valuations on their buildings, "This is out of hand. This is crazy."
Next: Do the pros of fame outweigh the cons in Waco?
What really happened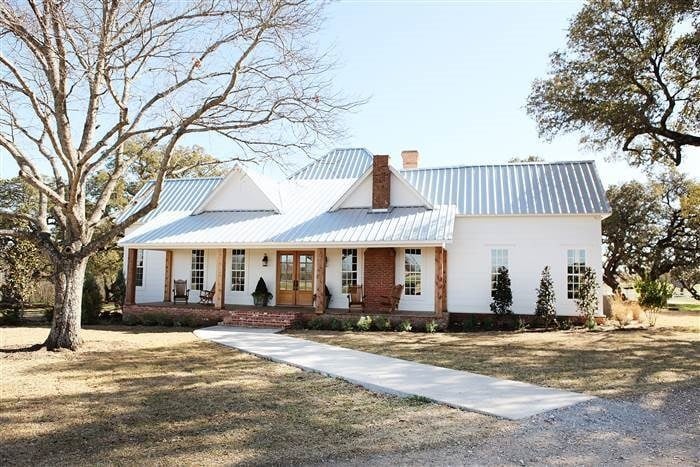 It's true that land valuations have gone up dramatically in downtown Waco. A local publication reported that land values across downtown had doubled in 2015. In some areas, the increases were even steeper. But county officials said that values were just catching up to downtown Waco's revitalization.
As the Waco Tribune-Herald reported in 2016, "A casual observer might guess that much of the downtown increase is being driven by Magnolia Market at the Silos." However, the paper added, "Its valuation effect on immediate neighbors has been only incremental."
In 2017, the paper reported that valuations had gone up again. And locals complained that high taxes could slow the momentum of revitalization efforts. However, the county's director for appraisals told the Waco Tribune-Herald, "Magnolia is only one factor in the downtown real estate boom and corresponding value increases." He added, "It's not Magnolia Silos driving this."
Next: This lawsuit seems a little frivolous.
8. A local business sue Chip over a gate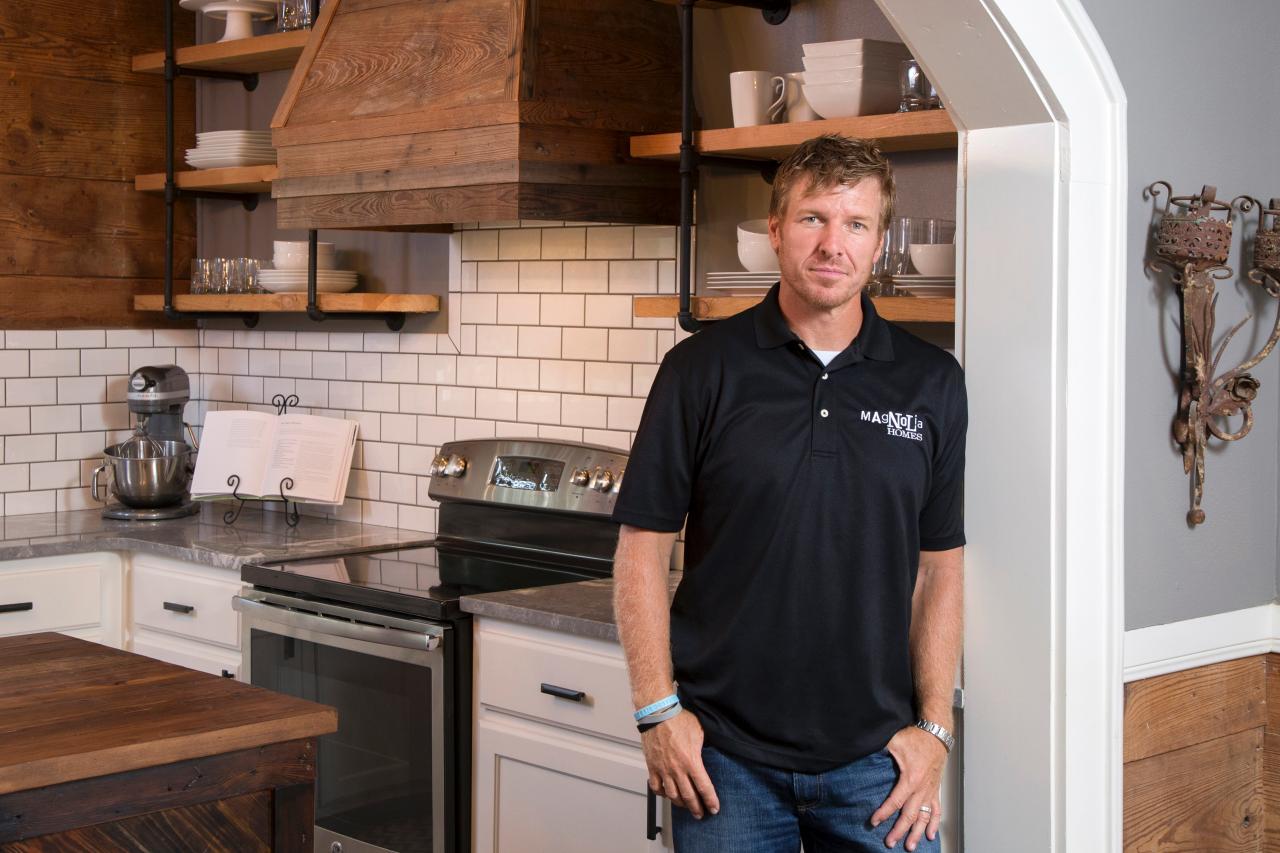 The Waco Tribune-Herald reported that Chip Gaines got sued over a gate. As Country Living explains, there's an alley next to the Silos that doesn't belong to the Fixer Upper stars. The original owner allowed Magnolia Market customers to park there for free. But that owner sold the land to Daron Farmer, who wanted to charge visitors $10 to park on his property.
Chip and Joanna wanted to buy the lot, but couldn't come to an agreement with Farmer. Chip put up a gate so that people didn't think they had to pay to park near the Silos, cutting off vehicle and pedestrian traffic from Farmer's lot to the Silos. So Farmer sued for up to $1 million in damages.
Next: Chip tries to smooth things over.
What happened next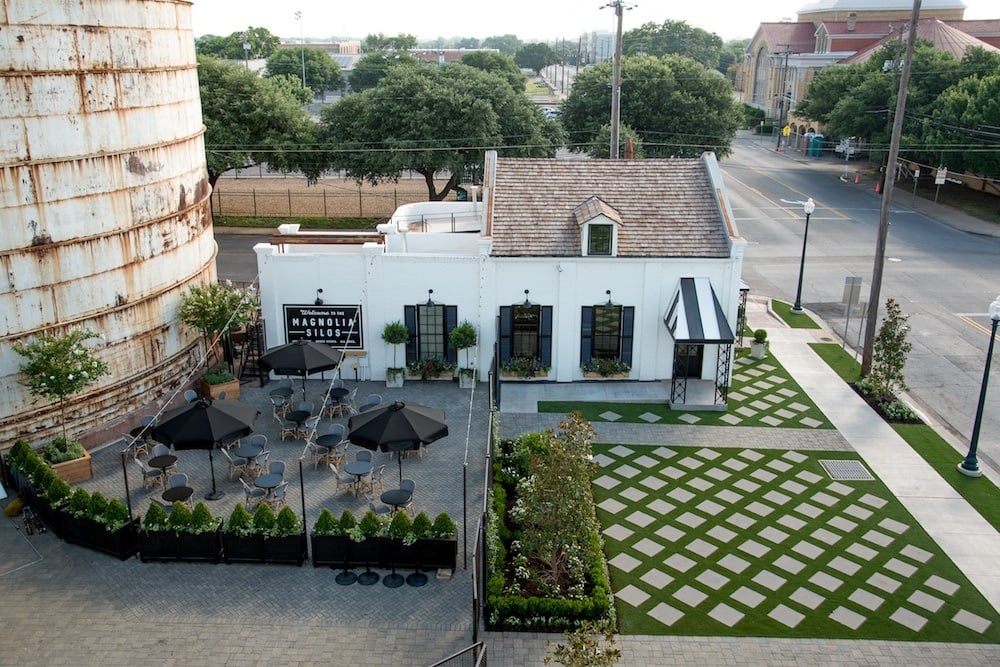 After a day in court, a judge declined Farmer's request to issue a temporary restraining order against Chip Gaines. The lawyer who represented Chip noted that gate was on property owned by Magnolia, not by Farmer.
The case was eventually dismissed because Chip came to an agreement to buy the property. Farmer wouldn't reveal the purchase price. However, sources indicated that Chip and Joanna paid just less than $1 million for the property.
Read more: Everything We'll Miss When 'Fixer Upper' Goes Off the Air for Good
Check out The Cheat Sheet on Facebook!