The Biggest and Most Influential Protests in American History, Including Student Protests Against Gun Violence
Throughout the history of the United States, the American people have used their voices to promote change and share their beliefs. The biggest example is through protests. Keep reading for some of the biggest protests in American history.
March on Washington for jobs and freedom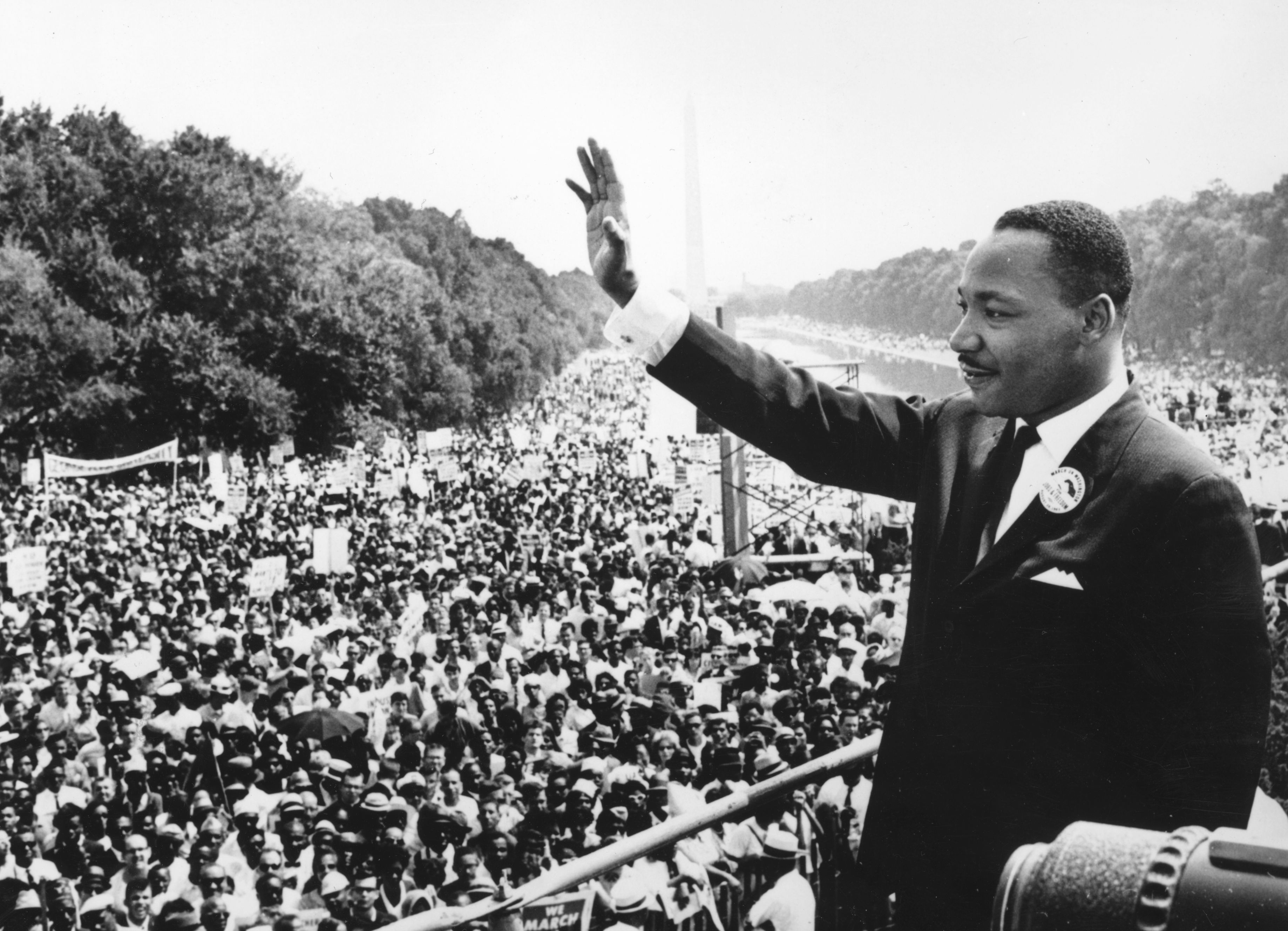 August 28, 1963 went down as a historic day for a few reasons. Approximately 250,000 people marched for Civil Rights in Washington, D.C., according to Business Insider. At the Lincoln Memorial, Martin Luther King Jr. gave his famous "I Have a Dream" speech.
Hint: Small protests led to one giant protest in 1969.
Anti-Vietnam War protest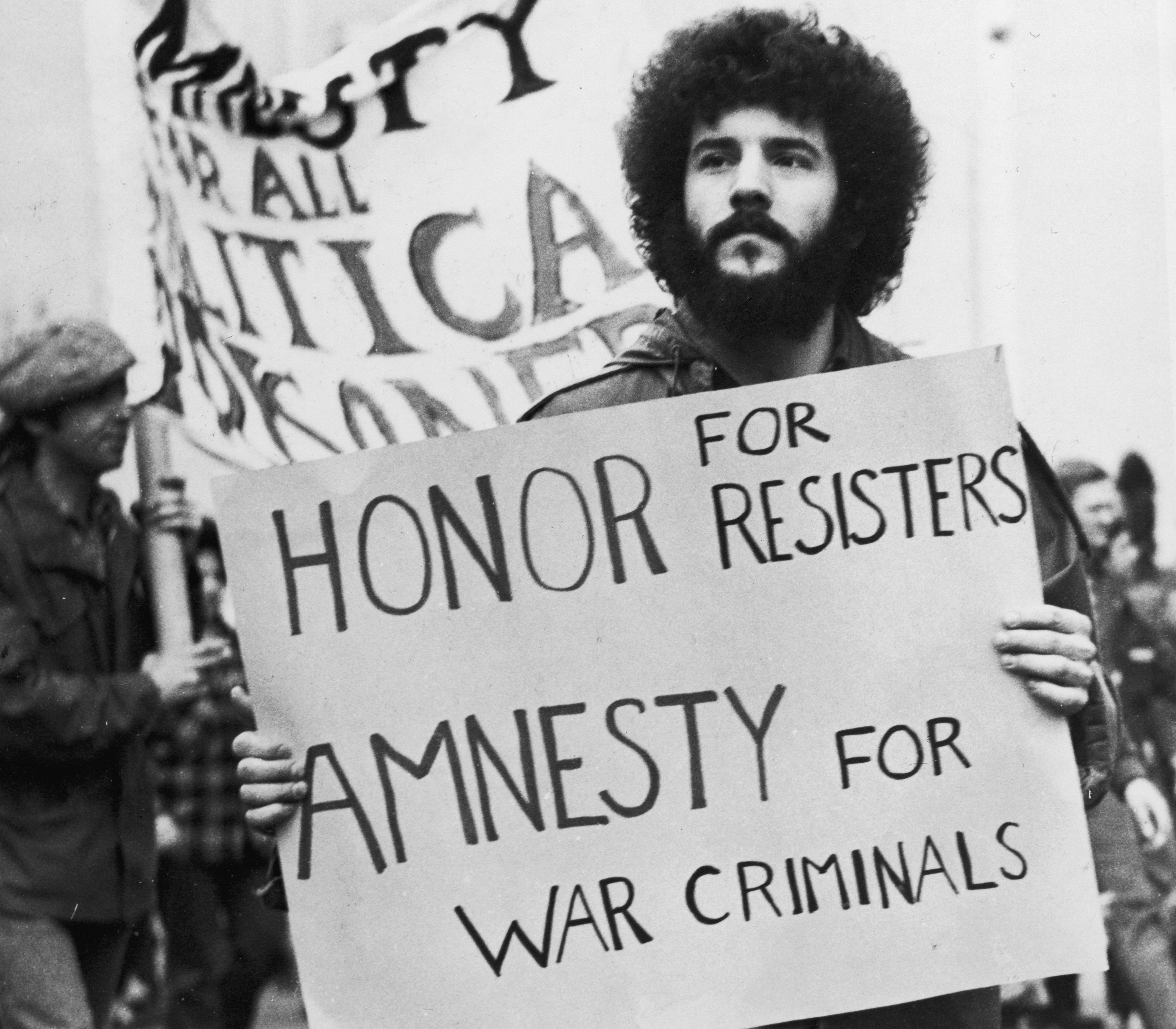 On November 15, 1969, one of the biggest marches took place, according to Business Insider. Between 500,000 and 600,000 people marched through Washington, D.C., protesting the Vietnam War. Smaller rallies began in 1967 leading up to this giant protest in 1969.
Hint: A million people flood Central Park for a protest.
Anti-nuclear march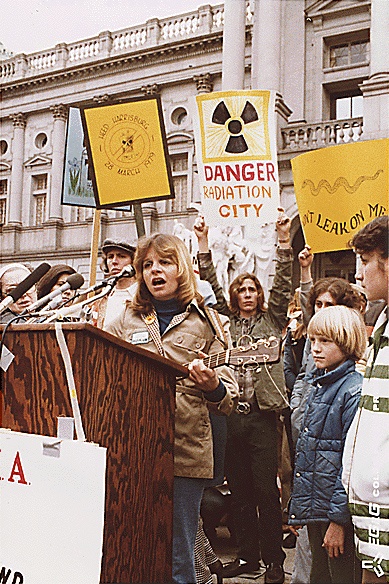 In New York City's Central Park on June 12, 1982, approximately one million people gathered to protest the use of nuclear weapons. The "demonstration was far larger than any during the antiwar movement of the late 1960's and early 70's, and was possibly the largest ever in the city," The New York Times said. The demonstration marked the Second Special Session on Disarmament by the United Nations.
Hint: Marches took place on every continent supporting this cause.
The women's march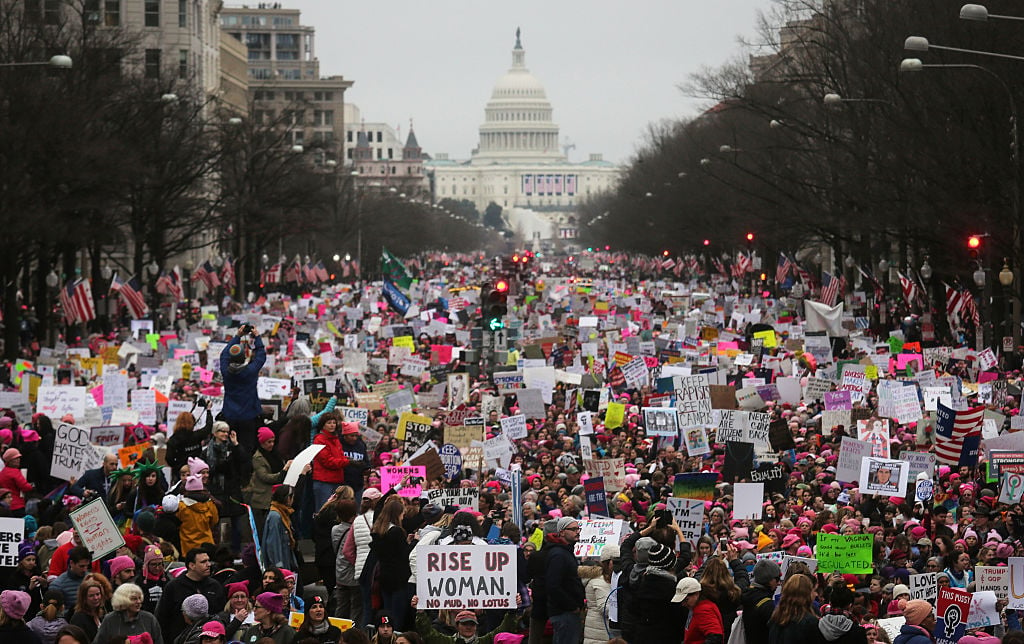 Approximately 500,000 people protested in the Women's March on Washington the day after Trump's inauguration, January 21, 2017, according to Business Insider. The march for women's rights, became one of the largest one-day protests in American history. In over 600 cities across the nation, an estimated 4.2 million people marched in sister protests.
Hint: Firing people on strike led to a march.
Solidarity day march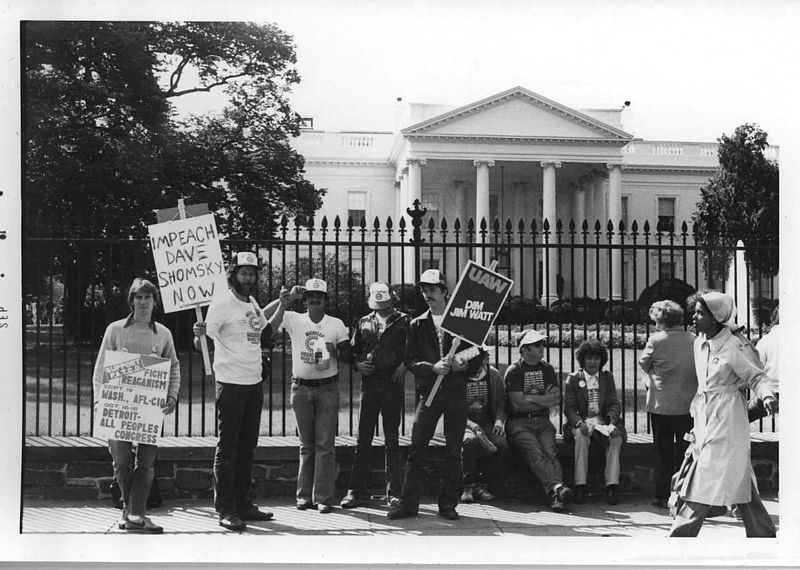 On Sept. 19, 1981, nearly 260,000 people marched in Washington, D.C., protesting 12,000 air traffic controllers being fired by President Ronald Reagan, according to Business Insider. The air traffic controllers went on strike and demanded a wage increase and safer working conditions.
Hint: This is the biggest protest in world history.
Iraq War protests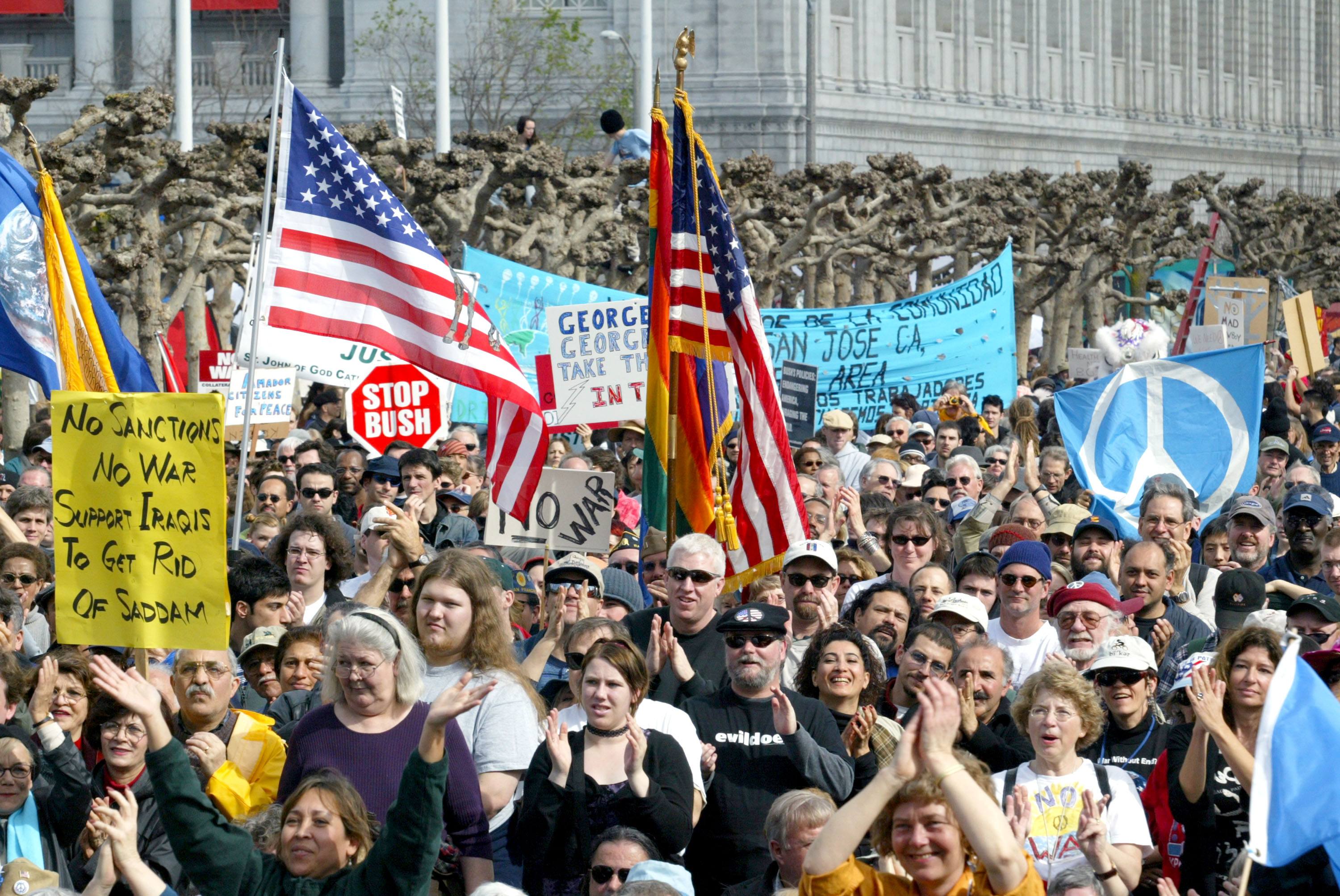 Protests against the Iraq War took place in major cities across America — and the world — for two days in February 2003. 10-15 million people marched across 600 cities and at least 500,000 protested in the United States.
Hint: Students organize a walkout using social media.
School walkouts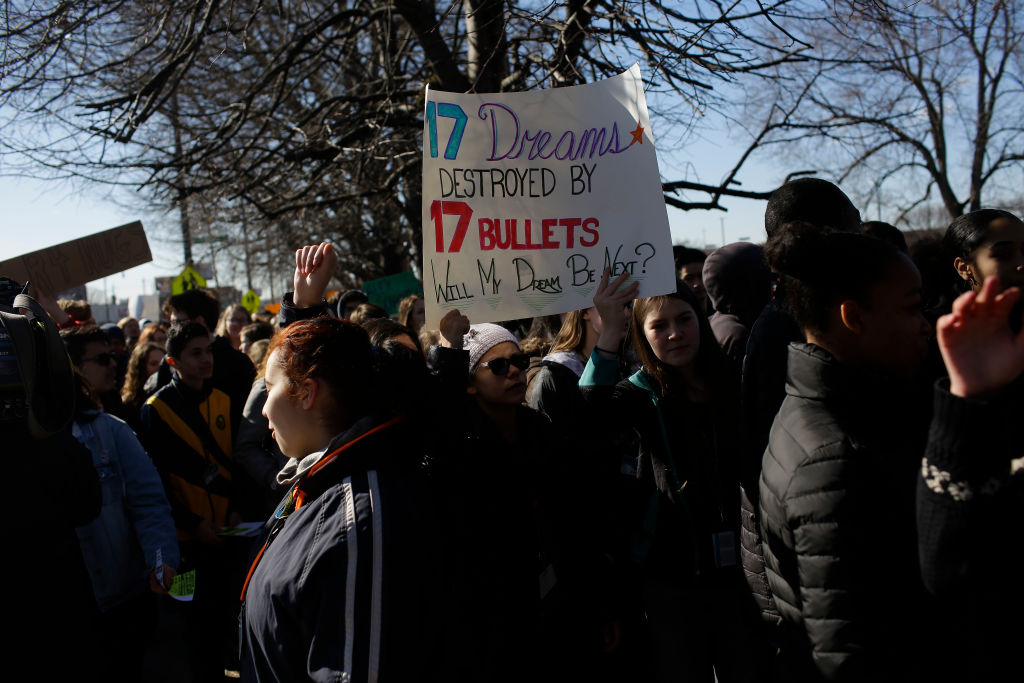 Thousands of students across the nation walked out of classrooms on March 14, 2018 to demand stricter gun laws, one month after 17 people were killed at Florida's Marjory Stoneman Douglas High School, according to CNN. The walkouts, coordinated by students through social media, occurred for 17 minutes — one minute for the death of every person — followed by marches to government buildings, including the White House, and speeches.
Hint: Thousands took part in the Great March of 1987.
Great march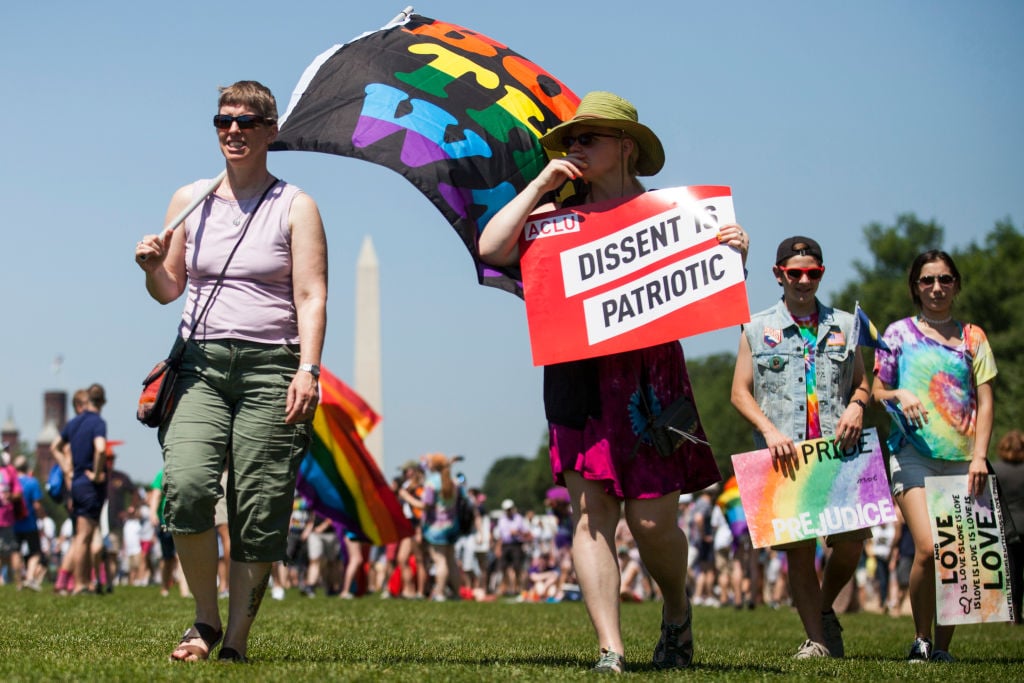 The Second National March on Washington for Lesbian and Gay Rights, better known as "the Great March," drew 200,000 people, according to The New York Times. People marched for more federal funding for AIDS research and treatment and an end to discrimination. This march took place in 1987 followed by a similar march in 1993, according to Business Insider.
Check out The Cheat Sheet on Facebook!
Read more: Experts Say Doing This 1 Thing Could Keep You Alive During a Mass Shooting