Boy Scouts Open Programs to Girls | Some Girl Scouts Criticize Decision
On Wednesday, the Boy Scouts of America announced plans to open some programs to girls. Reasons for the switch included its programs would benefit girls as well as boys, and life would be easier for parents if they only had to drive to one scouting destination rather than two.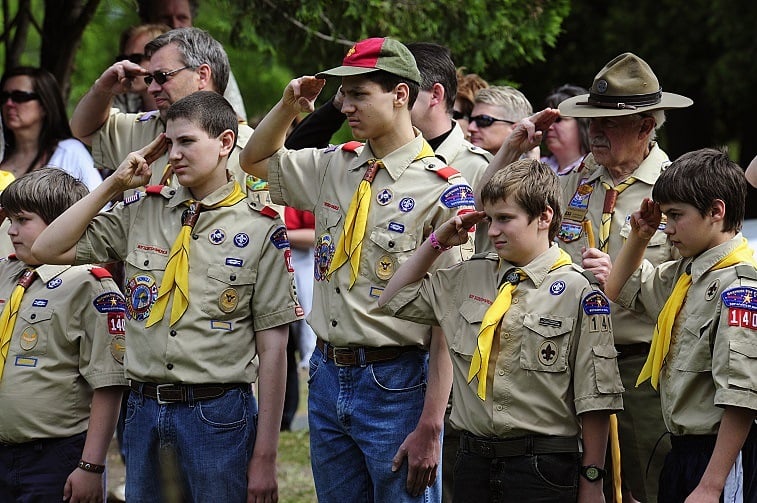 While some parents were of the opinion that integrating boy and girl scouts was a practical and positive move, Girl Scout leaders criticized the decision, stating that girls flourish in all-female groups.
"Blindsided" was how Lisa Margosian said the Girl Scouts organization felt about the Boy Scouts' announcement. "We've had 105 years of supporting girls and a girl-only safe space," said Margosian, chief customer officer for the Girl Scouts.
"So much of a girl's life is a life where she is in a coed environment, and we have so much research and data that suggests that girls really thrive in an environment where they can experiment, take risk and stretch themselves in the company of other girls," Margosian said.
In August, a letter from the Girl Scouts was made public in which the organization's president, Kathy Hopinkah Hannan, accused the Boy Scouts of a "covert campaign to recruit girls."
"I formally request that your organization stay focused on serving the 90 percent of American boys not currently participating in Boy Scouts," Hopinkah Hannan wrote to Boy Scouts president Randall Stephenson.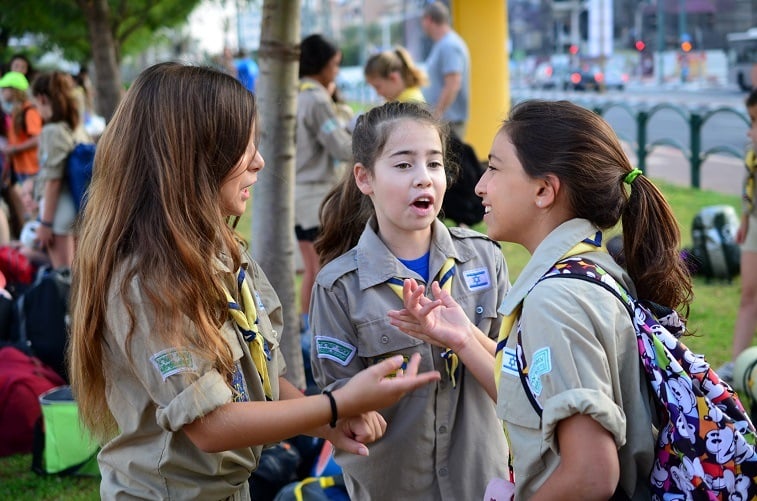 Hopinkah Hannan's letter went on to call the Boy Scouts organization "reckless" for "thinking that running a program specifically tailored to boys can simply be translated to girls."
The Girl Scouts released a statement Wednesday in response to the Boy Scouts' announcement. It reads, "At Girl Scouts, we are the girl experts, and for more than a century we have provided millions of girls opportunities for adventure, inspiration, and valuable mentoring. The benefit of the single-gender environment has been well-documented by educators, scholars, other girl- and youth-serving organizations, and Girl Scouts and their families. Girl Scouts offers a one-of-a-kind experience for girls with a program tailored specifically to their unique developmental needs."
The Girl Scouts organization, founded in 1912, is made up of 1.8 million girls and 800,000 adults. The Boy Scouts organization, founded in 1910, is comprised of 2.7 million boys and 950,000 adults. Membership numbers have been declining for both organizations.
In 2015, total Girl Scout membership was down more than 15% over three years and down 30% from a peak membership of more than 3.8 million in 2003, according to The Associated Press. It was reported that Boy Scout membership fell 7.4% in 2014, as part of a decade-long decline in numbers.
As Girl Scout membership has declined, the organization has worked to keep up with the times in the selling of Girl Scout Cookies by creating a mobile app for selling the cookies.
Both organizations have added programs and badges to help boost participation. For the boys, this means more technology-based programs and "high adventure" ones such as mountain-climbing, skateboarding, and kayaking. For the girls, new STEM-related programs have been added which involve scientific reasoning.