The Strange Superstitions the British Royal Family Has About the Crown Jewels
Ever wonder why you see more colorful gemstones on the British royal family's crown jewels than diamonds? Blame it on strange superstitions. Since medieval times, the royals have given into the notion that these gemstones can help them manifest realities, gain prosperity, and even make them powerful.
Curious to know more? We share some of the strange reasons the British royal family uses gemstones in its crown jewels.
1. They value precious gemstones for protection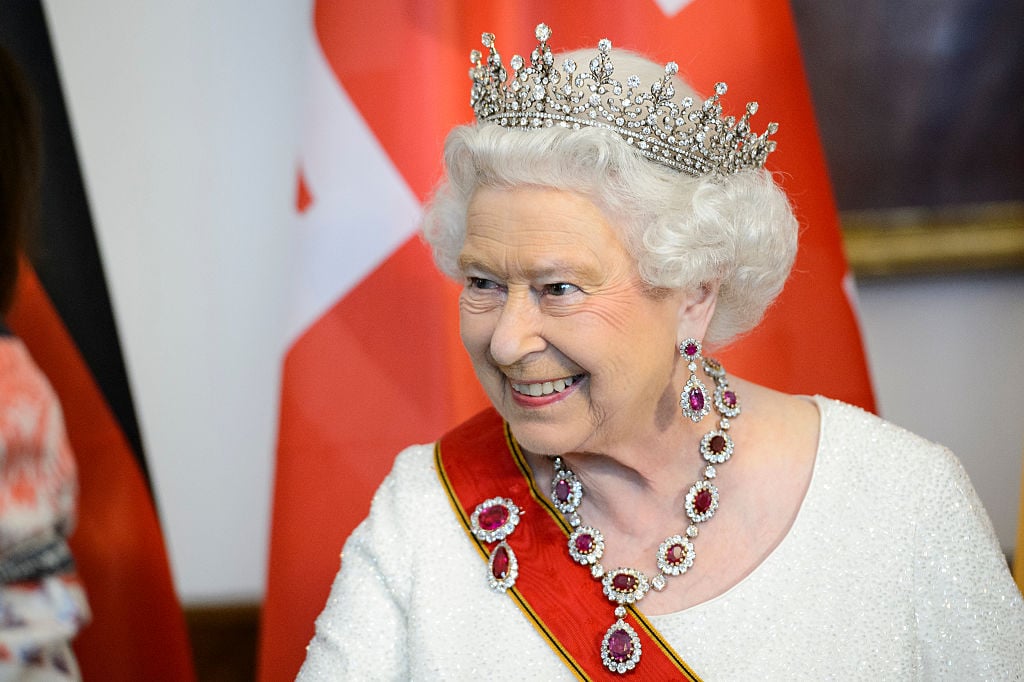 In addition to diamonds, the British royal family's jewels are filled with an assortment of precious gemstones, including rubies, sapphires, and emeralds. Dating back to the beliefs of their medieval ancestors, these precious gemstones are said to offer a veil of protection, among other metaphysical properties, over members of royalty.
Next: The real reason for sapphire in Princess Diana's ring.
2. Princess Diana's engagement ring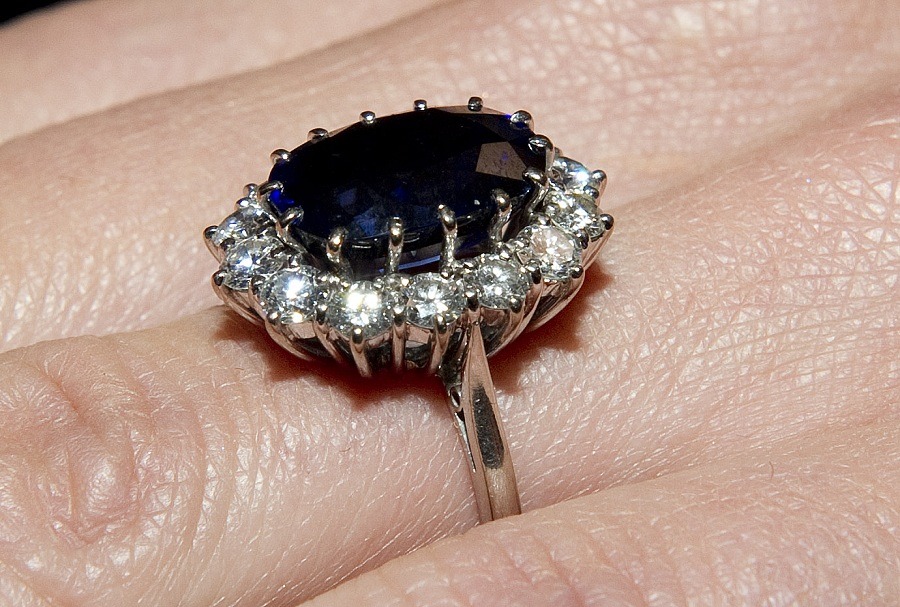 Perhaps one of the most powerful healing crystals out there, sapphire is the focal point of Princess Diana's — now Kate Middleton's — engagement ring. But its rich color and beauty may not be the only reason the stone was chosen for the late princess.
Known as the stone of loyalty and devotion, engagement rings often include a sapphire (such as Princess Diana's), as it can help deepen devotion, bring peace, and help those who wear it find trust in the fulfillment of their destiny. In addition, it is believed that sapphire brings financial abundance and stability — something many kings and queens have zeroed in on throughout history.
Next: They didn't bedazzle the queen's coronation crown for nothing.
3. Ruby for protection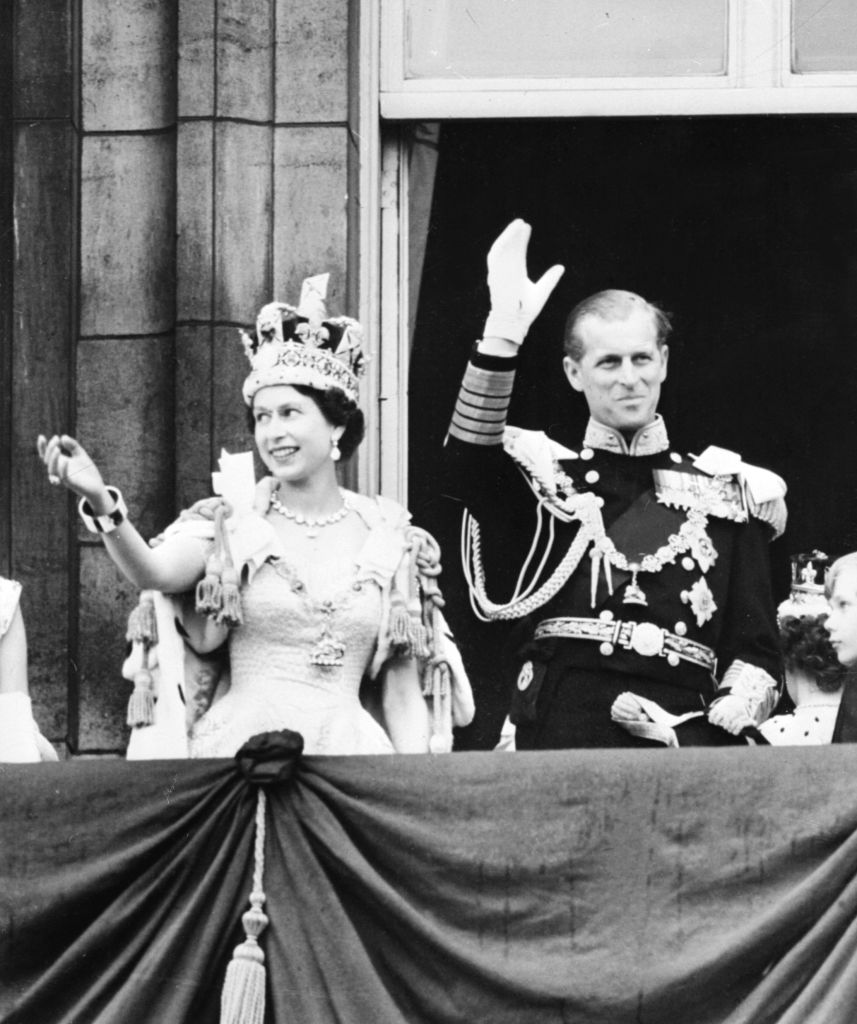 Heavy is the head that wears the crown, and the queen's coronation crown added about 2.3 pounds to hers. Adorned with 2,901 precious stones — including, sapphires, rubies, and emeralds — the crown represents of sovereignty of the monarchy. There have been various forms of the crown since the 15th century (though hers dates back to 1937).
One key component of the crown? A huge 170 carat ruby, set in the center of the crown. Used throughout British royalty for nearly 500 years, some say rubies represent an array of important characteristics for royals, including courage, power, and protections against poison and other misfortunes.
Next: The queen's favorite stone
4. Emeralds for prosperity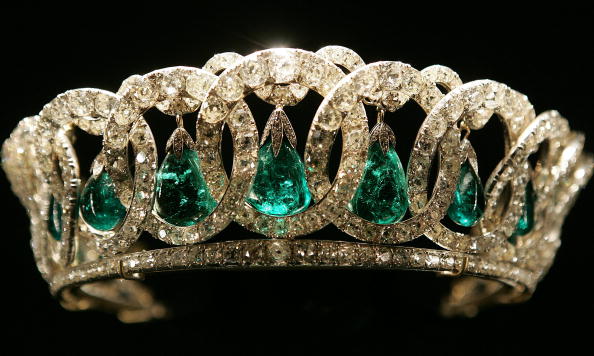 Known as "the jewel of kings," many members of royalty have used emeralds throughout history to bring prosperity, foresight, and love. The rare stone is a favorite among royals, including Queen Elizabeth II. In fact, she has a remarkable collection of emerald jewelry, including a gorgeous tiara with teardrop emeralds.
Next: A common, yet powerful stone
5. Diamonds are a queen's best friend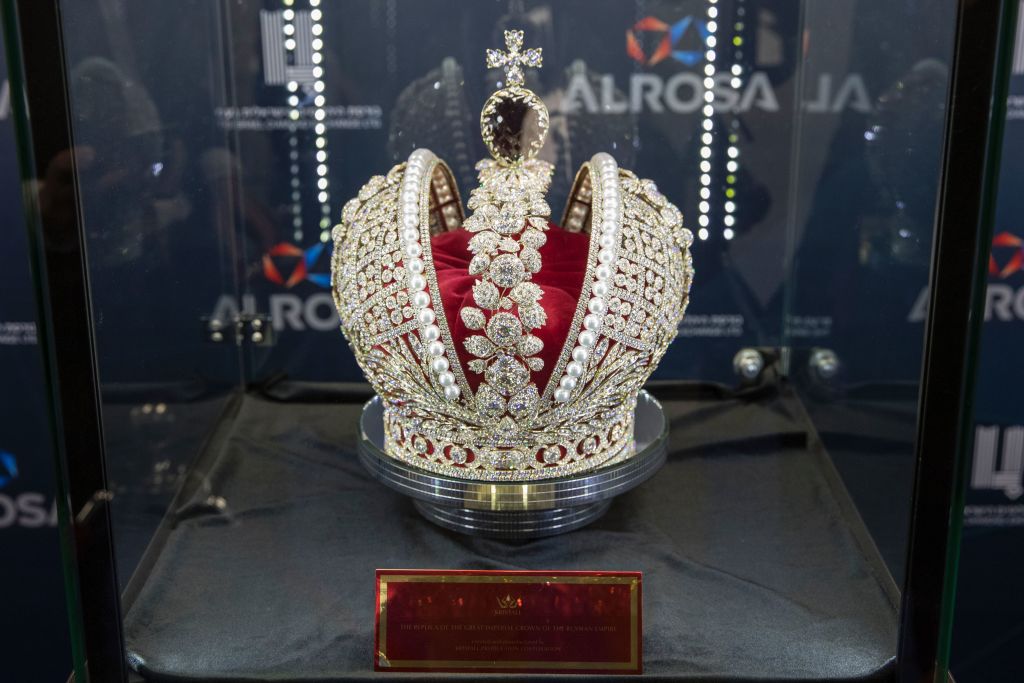 While royals may value vibrant crystals and gemstones over diamonds, their diamonds are still key components of their jewels and protection. They represent stability, victory, and courage.
Next: A stone named after royalty
6. The stone of royalty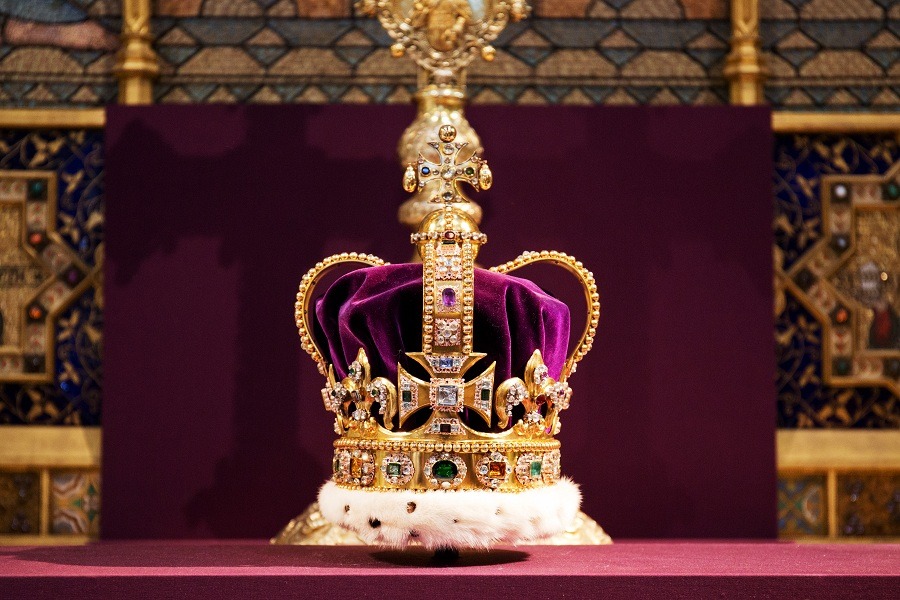 Although diamonds, rubies, sapphires, and emeralds may be favorites of the royal family, they've also used amethysts throughout history. Considered a stone of royalty and symbolic of priesthood and kingship, you can spot the deep purple stone on many crown jewel pieces, including St. Edward's crown.
Next: The royal family aren't the only royals with superstitions surrounding their jewels.
7. They aren't the only royals to use crystals in their crown jewels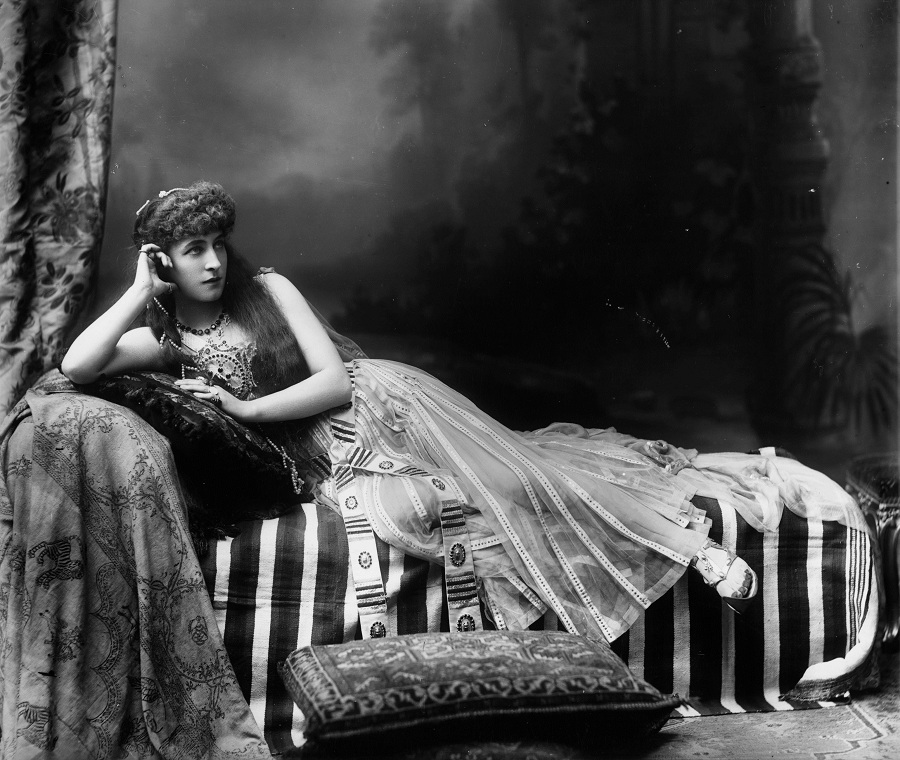 Used by kings and queens since ancient times, the British royal family isn't the only one to seek out crystals' metaphysical properties. One of the most notable members of royalty to adhere to their metaphysical properties? Cleopatra. From emeralds to lapis lazuli, the ancient Egyptian queen used crystals and gemstones in her life for protection, prosperity, and wisdom.
Check out The Cheat Sheet on Facebook!