Can't Afford to Travel? How to Have an Awesome Stay-at-Home Vacation
If it hasn't happened already, you'll soon notice your workplace emptying out as colleagues jet off for a relaxing trip. Some might break the bank with a solid two-week stay at a posh resort on some island you've never heard of, while others will opt for something a little less exorbitant. Even the ones who aren't booking tee times at expensive golf courses or hitting the spa will still shell out plenty of money by the trip's conclusion. For some guys, even a low-cost vacation is more than they can afford.
For starters, airfare is out of control. The Los Angeles Times reported the cost of domestic flights is the highest it's been since 1995, when the government started keeping track. According to the data, you'll average $391 for a flight that doesn't even leave the country. Of course, there are a number of strategies you can employ to keep your costs as low as possible. Quartz recommended monitoring flight prices every day and also gave specific windows indicating when to purchase both domestic and international tickets for the best deal. Even so, you're unlikely to find any real bargains.
There's no point in letting your vacation time waste away, so you might have already thought about using those days to relax at home. You could sit around in sweat pants playing video games the whole time, but that would probably feel like one really long, really boring weekend. Just because you can't afford all the expenses you'll incur away from home doesn't mean your time off has to be a bummer. We've picked five of the best ways to guarantee your stay-at-home vacation will be worth remembering. Just don't call it a staycation.
1. Book a hotel room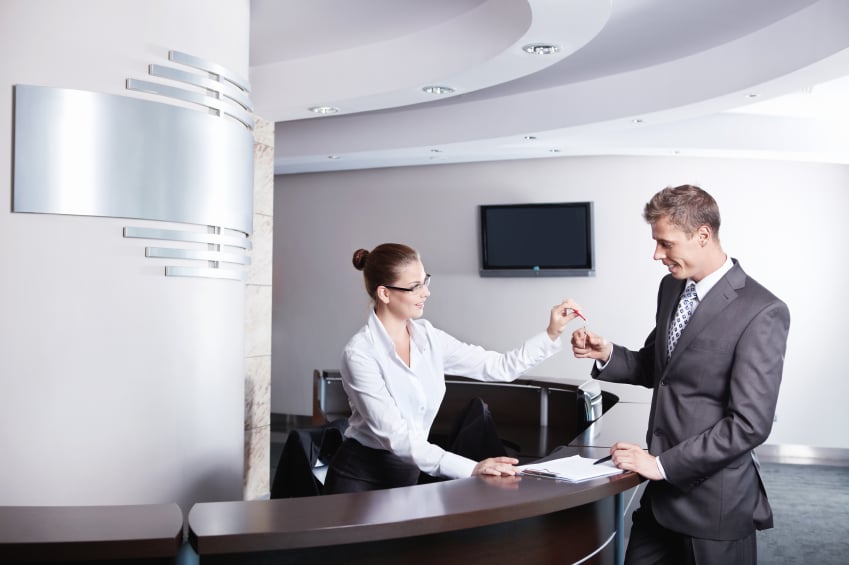 In order to enjoy vacationing in town, you have to make it feel special. Sticking to your regular sleep schedule and waking up in the same bed definitely doesn't cut it, so book a stay in a nearby hotel. According to TripAdvisor's pricing report, the average nightly rate in the U.S. is $127. While certain countrys like Mexico and France boast cheaper rooms, the money you'll save on airfare alone is enough to justify at least a few nights closer to home. The exact number of nights and the quality of the hotel is really going to vary based on where you live. According to Hotels.com, folks in Reno, Nev., can find plenty of choices for $83 per night, while a typical room in New York costs up to $271 per night.
There's no need to despair if you live in one of the pricier locales, because you still have options. If you're a New Yorker, take a quick subway ride to Brooklyn and there will be plenty of options for half the cost of what you find in the middle of Manhattan. The same goes for other cities. It might be worth it to take a short drive away from town to save some money. You might even get to escape the noise and frenetic feeling of city living.
Don't forget about implementing a few strategies when it comes to getting hotel deals. Sites like Hotels.com compare prices for different stays, and sometimes features specials for inns hoping to fill rooms. Also, remember that rooms go for less during the week than they do on the weekends, so consider staying Monday through Thursday instead of Thursday through Sunday.
2. Dine at restaurants on your radar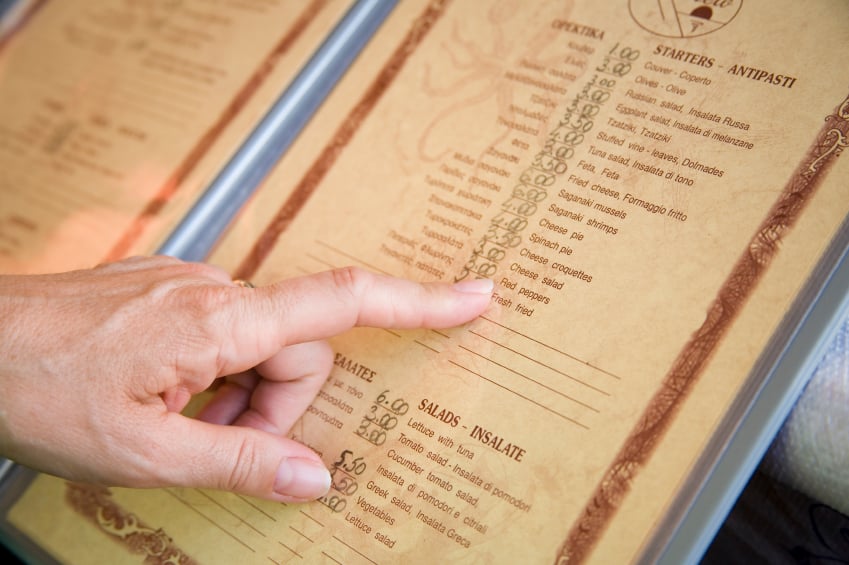 New restaurants are opening across the country at a dizzying pace. Eater NY shared a lengthy list of the openings they've been most excited about, and that's just a small sampling of the total number of newcomers. In Minnesota's Twin Cities, the Star Tribune reported 2014 saw 91 new eateries by October, with 42 more to come by the end of the year. As a diner, it's impossible to keep up. While not every spot is going to be stellar, it's likely that there are at least a handful in the bunch you've wanted to try. Taking time away from work is the perfect opportunity to check some of them off your list since you won't be worried about staying out too late or adhering to a schedule.
If you think you can't afford some of the places you really want to visit, take a look through their website and social media profiles first. As with hotels, restaurants often have great midweek deals. Most folks save eating out for the weekends, so restaurants look to all sorts of specials to get guests in the door on Tuesday and Wednesday. Food deals range from $1 dollar oysters to full tasting menus at rock-bottom prices, and plenty of them have huge discounts on booze as well.
Keep in mind not all great food comes with a white tablecloth. Many regional publications regularly highlight the best low-cost food, like this list from The Seattle Times. You can dig into phenomenal tacos, ramen, burgers, barbecue, or pasta without spending very much money. And since many casual eateries don't offer reservations, you'll actually be able to wait for a table without worrying about all the things you have to finish. Don't forget about food trucks, either. Grabbing some eats from a mobile kitchen can turn any meal into a makeshift picnic.
3. Visit museums and attractions you haven't had the chance to see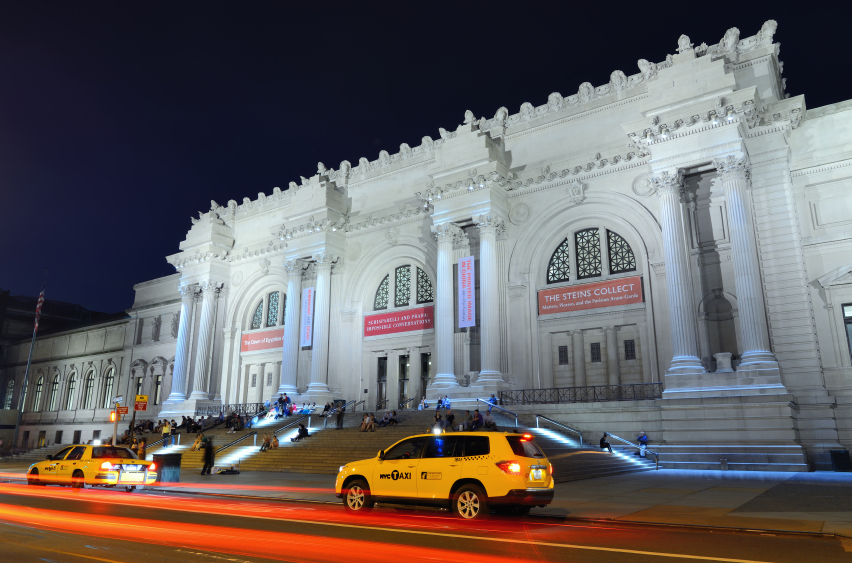 Every town, big and small, features unique attractions that can make for a fun afternoon. The sad truth is most of us rarely pay a visit to these sights, because they're often open during the day and are completely packed on the weekends. An in-town vacation means you suddenly have plenty of free-time during the day to meander through a museum for a few hours.
Don't let the price of admission scare you away from visiting the places you really want to see, because there are a lot of free and low-cost options. When visiting the Missouri Botanical Garden in St. Louis, it actually pays to be a local. Admission is $4 for adult residents, but you can skip the fee completely if you go before noon on Wendesday or Saturday. In Illinois, residents can take advantage of Chicago's free museum days to explore everything from the Adler Planetarium to the Field Museum. And art lovers out east will want to take advantage of the Philadelphia Museum of Art's Wednesday evening program, because the cost of admission is whatever you think it should be.
4. Hang with your pals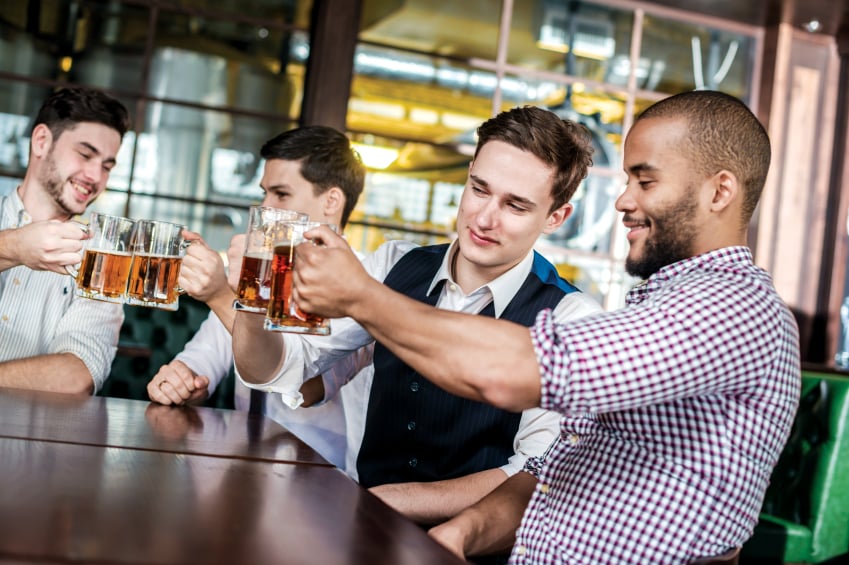 Getting together with friends can be a challenge when you have a demanding work schedule and other commitments pulling you in a thousand different directions. Yet when most guys finally have some down time, they book a trip and leave their pals behind. Some people attempt vacationing with friends, but even if you can coordinate schedules, it probably isn't the best idea.
An article in the Daily Mail said jetting off with a friend can actually be a complete disaster since you both have your own set of expectations. Still, wouldn't it be nice to see your buddies without constantly glancing at your watch? If you opt for a stay-at-home vacation, you can call up your friends whenever you want. But remember to respect their schedules. Just because you're on break doesn't necessarily mean they are.
5. Get to know new neighborhoods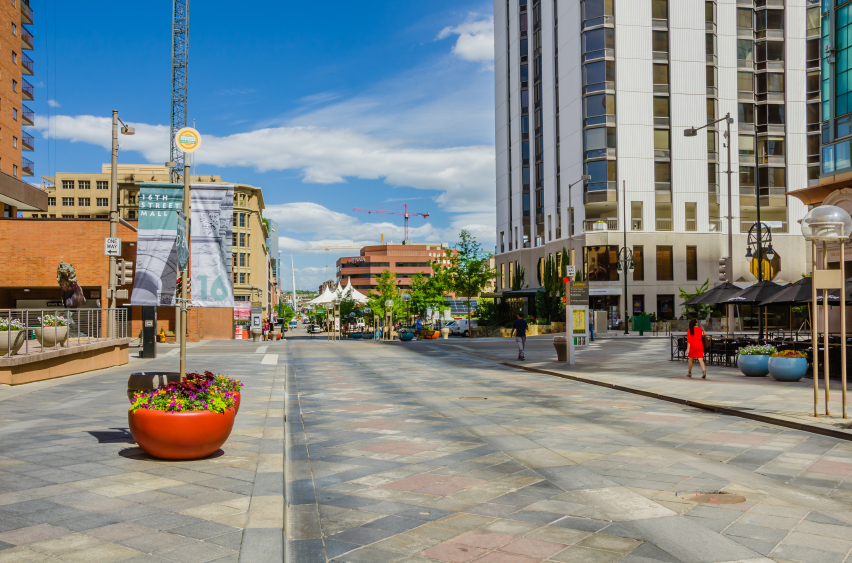 There's a certain amount of safety in sticking with what you know, which is why so many of us have a usual coffee shop or bar. Hitting those spots is a nearly guaranteed way to avoid any horrendous drinks or snotty service. Hitting those spots while on a vacation is a nearly guaranteed way to feel super depressed. Sticking with the same routine is hardly a vacation, so take the opportunity to visit some new neighborhoods. It'll inject a lot more fun into your time off. Even if you're just heading a few miles away, a different part of town will have a different feel, and the businesses usually reflect that.
Plenty of cities are divided up into different neighborhoods that all have a completely different feel, and you don't have to be an expert to find some great places. Doing a quick bit of online research will help you figure out your best options. Thrillist suggested 10 great locations in Denver and  Travel Channel highlighted 11 cool neighborhoods in Nashville, Tenn. Find a spot that caters to your interests, and you may just find a new favorite place to grab a drink.
More from Culture Cheat Sheet:
Want more great content like this? Sign up here to receive the best of Cheat Sheet delivered daily. No spam; just tailored content straight to your inbox.