Can't Wait for Delivery? Try These Easy Recipes for Pizza Snacks
You're craving pizza, but don't want to wait for delivery. There's no need to panic. You can quickly satisfy your hunger for a slice by trying one of these seven easy recipes that will have a pizza-flavored snack on your plate in a matter of minutes.
1. Hot Pizza Dip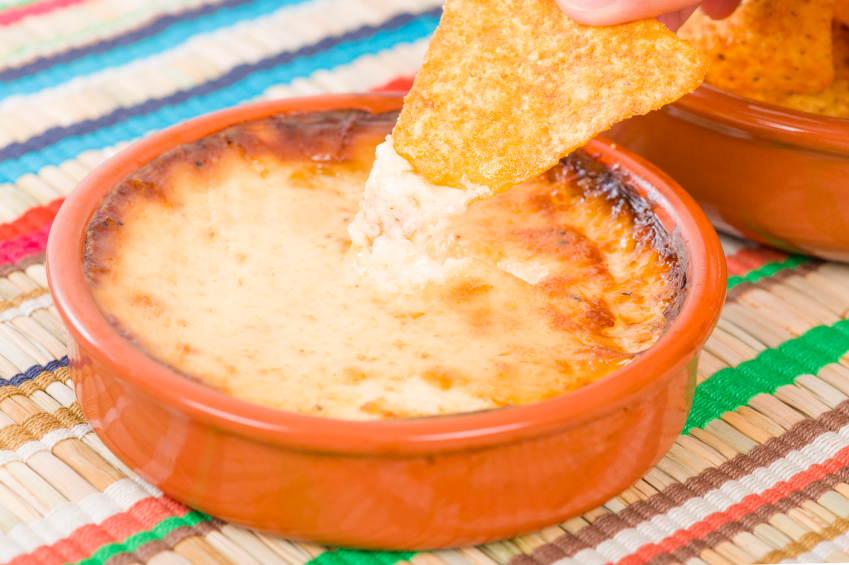 Ten minutes is all you need to create this creamy, cheesy pizza dip. Just combine three types of cheese with Italian seasonings and pizza sauce, microwave, and then serve with bread sticks, tortilla chips, or crackers for a satisfying snack. Recipe from Taste of Home.
Ingredients:
1 package (8 ounces) cream cheese, softened
1 teaspoon Italian seasoning
1 cup (4 ounces) shredded part-skim mozzarella cheese
¾ cup grated Parmesan cheese
1 can (8 ounces) pizza sauce
2 tablespoons chopped green pepper
2 tablespoons thinly sliced green onion
Bread sticks or tortilla chips
Directions: In a bowl, beat cream cheese and Italian seasoning. Spread in an ungreased 9-inch microwave-safe pie plate.
Combine mozzarella and Parmesan cheeses; sprinkle half over the cream cheese. Top with the pizza sauce, remaining cheese mixture, green pepper, and onion.
Microwave, uncovered, on high for 2 to 3 minutes or until cheese is almost melted, rotating a half turn several times. Let stand for 1 to 2 minutes. Serve with bread sticks or tortilla chips.
2. Pizzadilla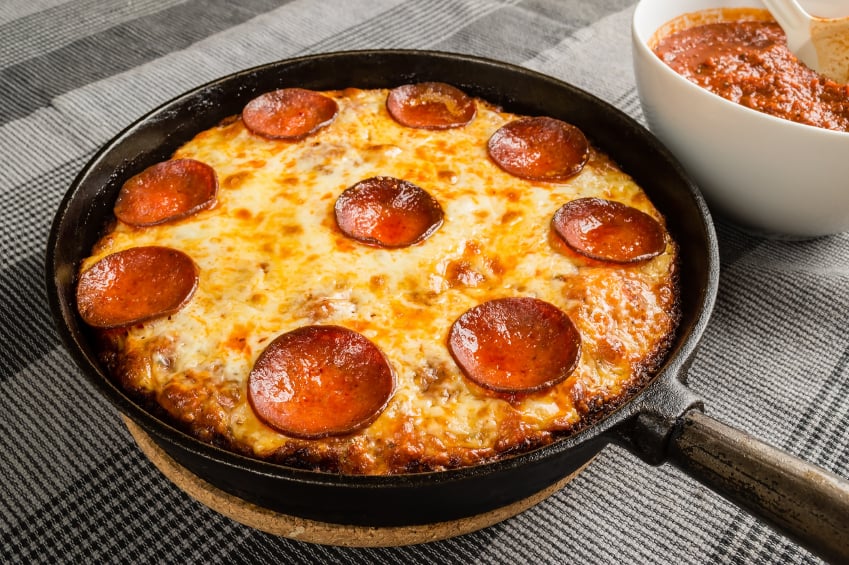 Sure, you could just stuff some mozzarella and pepperoni inside a tortilla and call it a pizzadilla, but then you'd be missing out on the deliciousness that is this snack. The food experts at Serious Eats came up with the idea of adding an additional layer of cheese and sauce to the top of your quesadilla and then sticking the whole thing under the broiler, so you get that nicely browned cheese that every perfect pizza needs.
Ingredients:
½ teaspoon extra-virgin olive oil
2 large flour tortillas that just fit inside your cast iron skillet
¾ cup pizza sauce
5 ounces shredded whole milk low moisture mozzarella cheese
2 ounces grated Parmesan cheese, divided
2 basil leaves, roughly torn
Additional toppings, as desired
Directions: Adjust oven rack to 6 to 8 inches below broiler element and preheat broiler to high. Heat oil in a large cast iron skillet over high heat until shimmering. Reduce heat to low and wipe out excess oil with a paper towel.
Place tortilla in skillet with the rougher textured-side facing down. Spread half of sauce evenly over tortilla all the way to the edges. Spread half of mozzarella evenly over tortilla all the way to the edges. Place second tortilla on top. Cook, swirling pan occasionally, until crisp on the bottom, about 3 minutes. Carefully flip with a large spatula.
Spread remaining sauce evenly over tortilla all the way to the edges. Spread remaining mozzarella and half of Parmesan evenly over tortilla all the way to the edges. Scatter with basil and add toppings as desired.
Place skillet under broiler and broil until toppings are cooked through and cheese is melted and starting to brown in spots, 2 to 4 minutes. Remove from oven and sprinkle with remaining Parmesan. Using a small metal spatula, gently pry edges of pizza, releasing the cheese from the skillet. Peek under bottom. If more crispness is desired, place skillet over medium heat and cook, swirling pizza and peeking occasionally, until desired crispness is achieved. Slide pizza out onto a cutting board. Cut and serve immediately.
3. Portabella Pizza Bites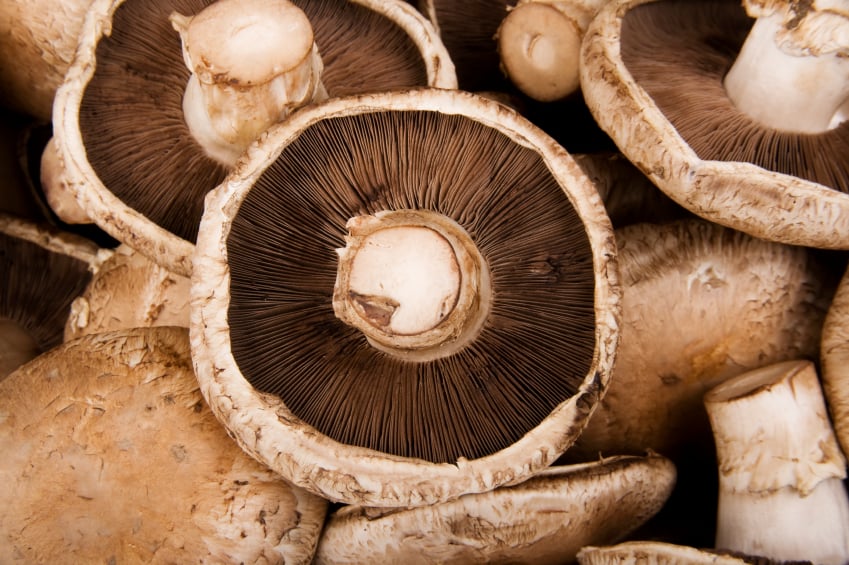 If you're avoiding carbs (or just don't want to mess with a traditional crust) these portabella pizza bites are for you. Meaty mushrooms are a convenient base for delicious toppings and also provide an extra serving of vegetables in this recipe from My P90X Nutrition Plan.
Ingredients:
2 large Portabella mushroom caps or 6 mini Portabella mushrooms
½ cup marinara sauce
½ ounce turkey pepperoni (approximately 6 slices)
2 ounces black olives
3 ounces low-fat Mozzarella cheese
1 egg white
Directions: Preheat oven to 400 degrees Fahrenheit. Clean your mushrooms, remove stems, and scoop out the insides. Place the mushrooms on a baking pan and cook for 7 minutes.
As the mushrooms bake, grate the mozzarella, then combine with the egg white in a bowl. Remove mushrooms from oven; turn the broiler to High. Spoon some pizza sauce over the mushrooms, then top with the cheese mixture, olives, and pepperoni slices. Broil for 3 minutes or until cheese has melted and started to brown.
4. Low-Carb Pizza Crackers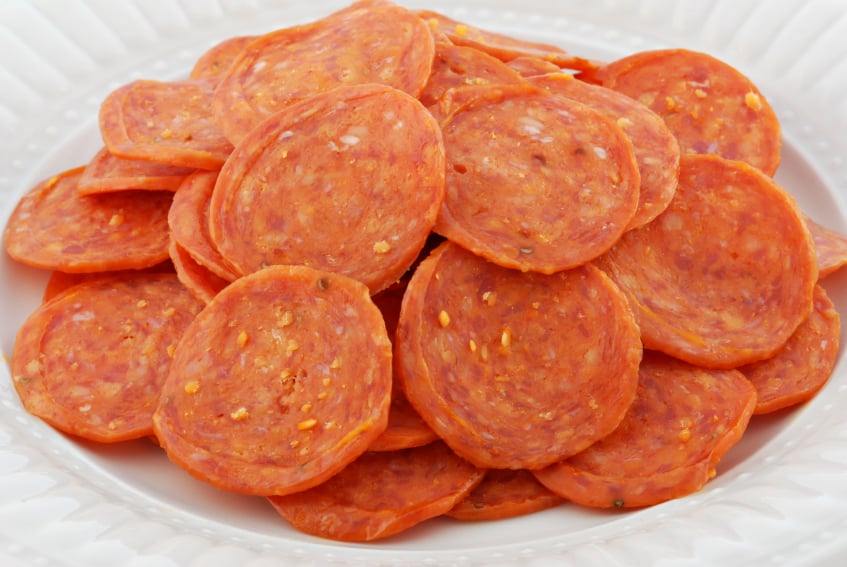 Making these crackers requires virtually no effort, but the result is a crispy, Cheddar-y snack with to get you through the afternoon. You can even try sprinkling on a little Italian seasoning to give these crackers an extra boost of pizza flavor. This recipe makes six servings of two crackers. Recipe from A Girl Worth Saving.
Ingredients:
6, ¼-inch thick slices of cheddar cheese
12 slices of pepperoni
Directions: Preheat oven to 350 degrees Fahrenheit. Line a baking sheet with a Silpat or a piece of parchment paper.
Lay the slices of Cheddar cheese about 2 inches apart on the baking sheet. Top each slice with two slices of pepperoni.
Place baking sheet in oven and cook for 15 to 18 minutes. Remove from oven, let cool, then serve.
5. Pepperoni Pizza Grilled Cheese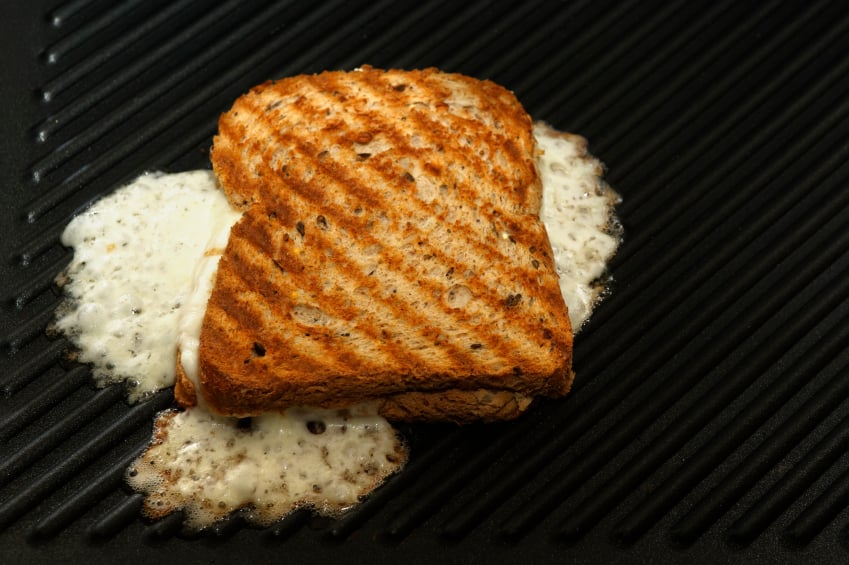 Standard grilled cheese gets a massive upgrade in this recipe from Ask Chef Dennis. American and mozzarella cheese, tomato sauce, and pepperoni are piled high on thick sourdough bread for a pizza-flavored sandwich that will definitely cure your craving for a slice. Makes 2 sandwiches.
Ingredients:
4 slices of sourdough bread thickly sliced from a wide loaf.
½ pound of yellow American cheese
2 ounces shredded mozzarella cheese
16 slices of slicing pepperoni (thinly sliced)
2 ounces of pizza sauce
4 ounces unsalted butter melted
Directions: Place four slices of sourdough on a work surface. Place four slices of American cheese on each slice of bread. Top two slices of bread with 8 slices of pepperoni each. Spread about 1 ounce of pizza sauce on the pepperoni, and then top with half of the mozzarella. Cover with the other two slices of cheese-topped bread to make two sandwiches.
Melt the butter in a pan over low heat. Brush one side of each sandwich with the butter. Heat another pan on the stove over medium heat. Place the sandwich in the pan, buttered-side down. Cover the pan and let cook for 3 to 4 minutes, until bread turns golden brown.
Remove lid. Brush butter on untoasted side of sandwich. Flip sandwich, cover again, and cook for another 3 to 4 minutes, until cheese is completely melted. Remove sandwich from pan, cut in half, and serve.
6. Pizza Popcorn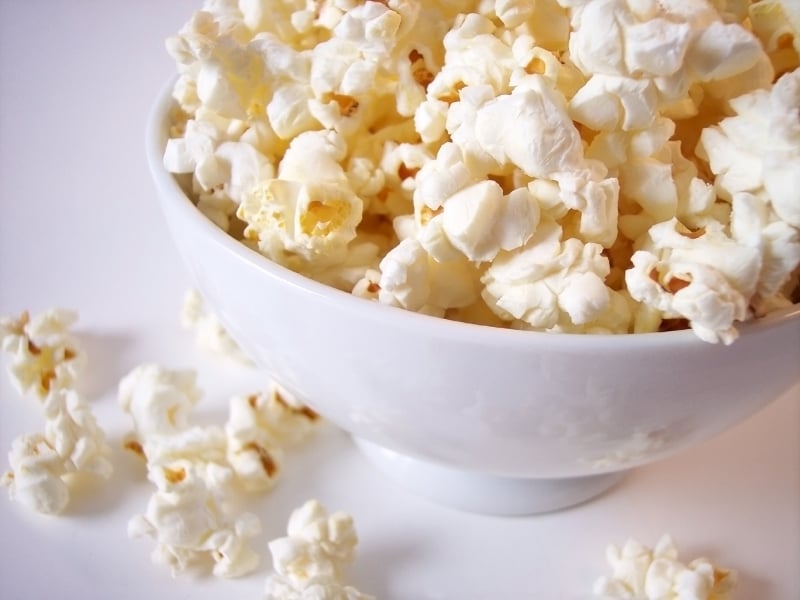 Pizza is typically a high-fat, high-calorie food, which makes some people pass on it as a snack option. Fortunately, you can enjoy the flavor of a slice in a healthier form by drizzling a pizza-flavored olive oil over a bowl of popcorn. Recipe from Foxes Love Lemons.
Ingredients:
2 tablespoons extra virgin olive oil
1 tablespoon sun-dried tomatoes packed in oil, plus 1 tablespoon oil from their jar
½ teaspoon dried basil
½ teaspoon dried oregano
¼ teaspoon garlic powder
Pinch of red pepper flakes
8 cups popped popcorn
¼ cup grated Parmesan cheese
Directions: Puree olive oil, sun-dried tomatoes and oil, basil, oregano, garlic powder, and red pepper flakes in a food processor until smooth.
Place popcorn in bowl. Pour olive oil mixture over the popcorn and toss to coat. Sprinkle with Parmesan cheese, toss, and serve.
7. Pizza Cupcakes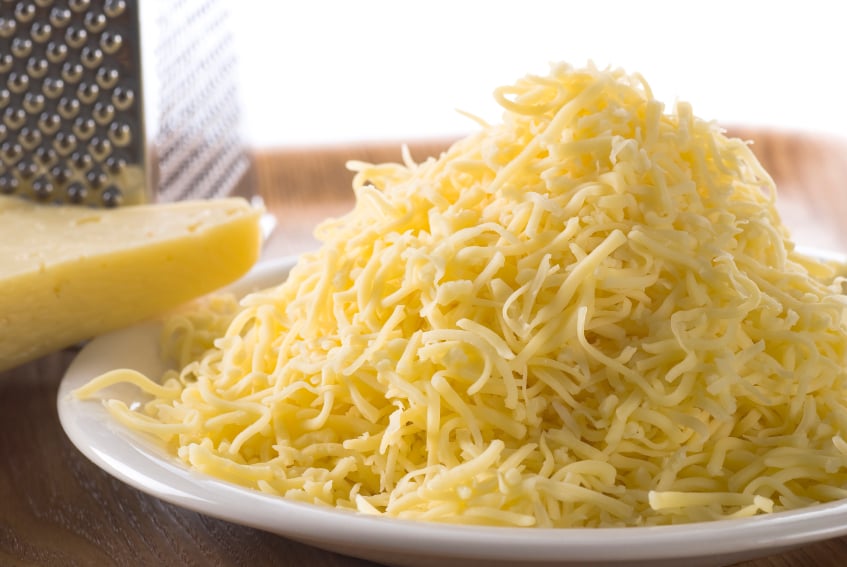 You only need five ingredients to make these oh-so-easy pizza cupcakes. The bite-sized snacks are perfect to serve at any party. Recipe from Pillsbury.
Ingredients:
1 (8-ounce) can refrigerated crescent dinner rolls
½ cup pizza sauce
¼ cup mini pepperoni slices
¼ pound mild Italian sausage, cooked and drained
½ cup shredded mozzarella cheese (2 ounces)
Ingredients: Heat oven to 375 degrees Fahrenehti. Spray 8 regular-size muffin cups with cooking spray. Unroll dough; separate into 8 triangles. Press into muffin cups.
In small bowl, mix sauce, pepperoni, sausage, and ¼ cup of the cheese. Spoon about 2 tablespoons mixture into each dough-lined cup; sprinkle each with about 1 teaspoon additional cheese.
Bake 16 to 18 minutes or until lightly browned. Immediately remove from cups and serve.