These Celebrity Chefs Had Basic First Jobs, and We Totally Relate
Ever wonder what celebrity chefs did before they struck it big? So do we, which is why we wanted to learn more about the paths they took before making their millions. Turns out, the now-household-names had pretty basic gigs, just like we did. From Anthony Bourdain's dish washing days to Rachael Ray's time spent behind the Macy's candy counter, these celebrity chefs' first jobs may surprise you.
1. Bobby Flay: Pizza delivery boy and ice cream scooper at Baskin-Robbins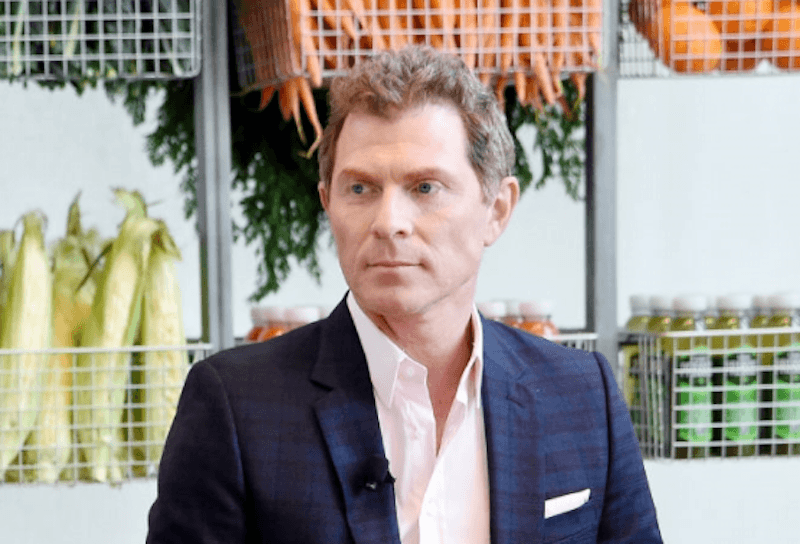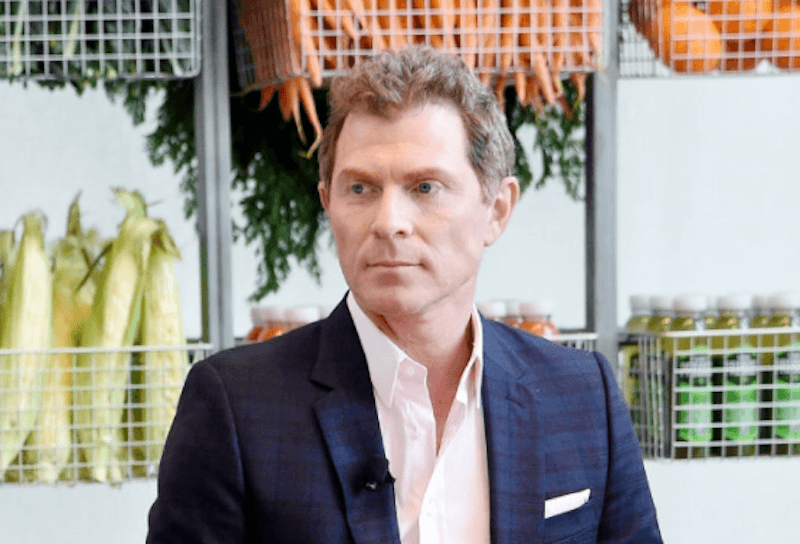 It's no surprise that this New Yorker grew up in the industry. As Bobby Flay proudly proclaims, his first job was delivering pizza when he was in sixth grade. "When I wasn't delivering pies, the owners of the parlor let me open the cans of tomatoes and grate the mozzarella," Flay told NY Daily News. After that, he worked at Baskin-Robbins before getting his big break in the culinary world.
At the age of 17, Flay was cooking at Joe Allen's, a well-known restaurant in the theater district. Although his father, who was a partner in the restaurant, landed him the job, it was Bobby who earned himself recognition. Thanks to Flay's superior cooking chops, Joe Allen paid for Flay's tuition at The French Culinary Institute.
Next: Barefoot Contessa wasn't Ina Garten's first gig. 
2. Ina Garten: Government employee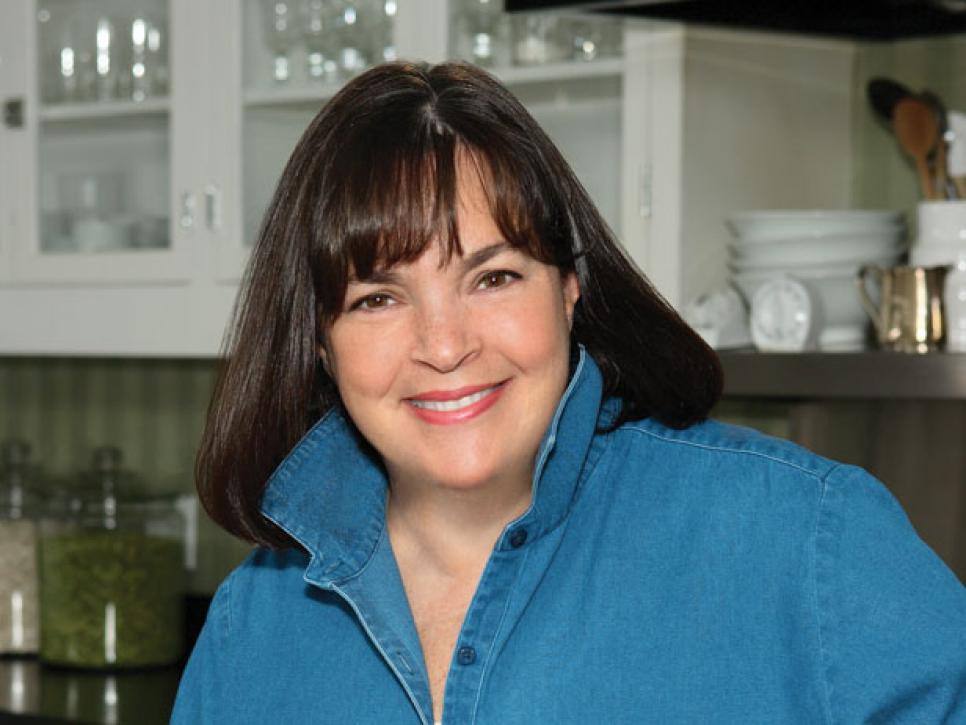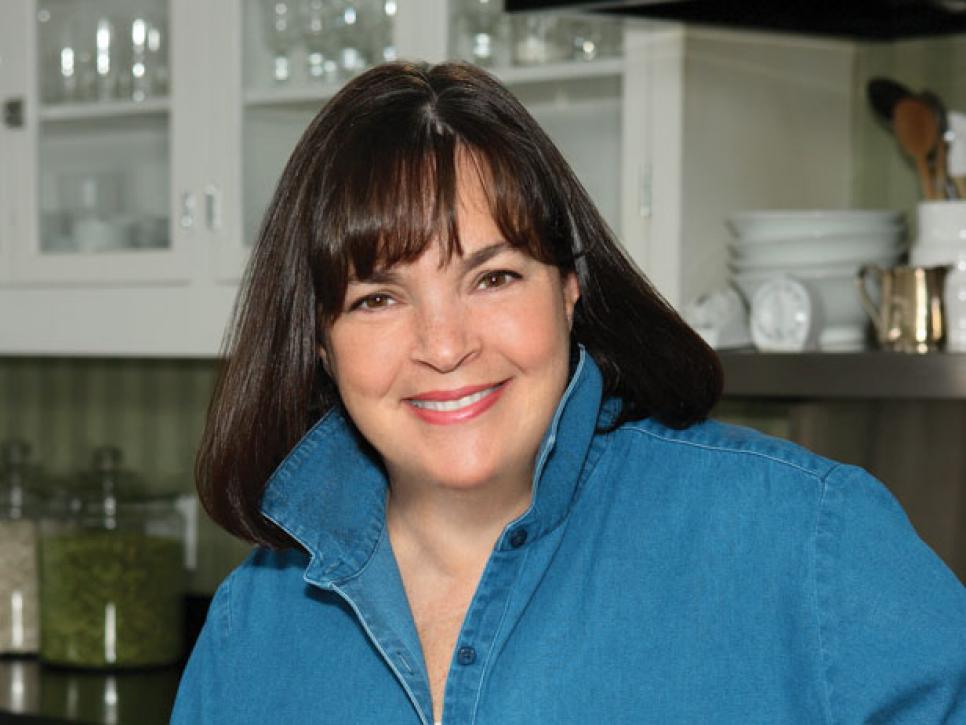 Believe it or not, the host of Barefoot Contessa got her start in politics. Back in 1978, Ina Garten called the White House her home office, years before she'd be calling her home kitchen her home office on national television. Thankfully, it didn't take Garten long to realize that nuclear energy policy wasn't for her. And thus, her soon-to-be food empire was born, thanks to the love and encouragement of Jeffrey, of course.
Next: This relatable T.V. personality wanted to give the Big Apple a try, first.
3. Rachael Ray: Macy's candy counter clerk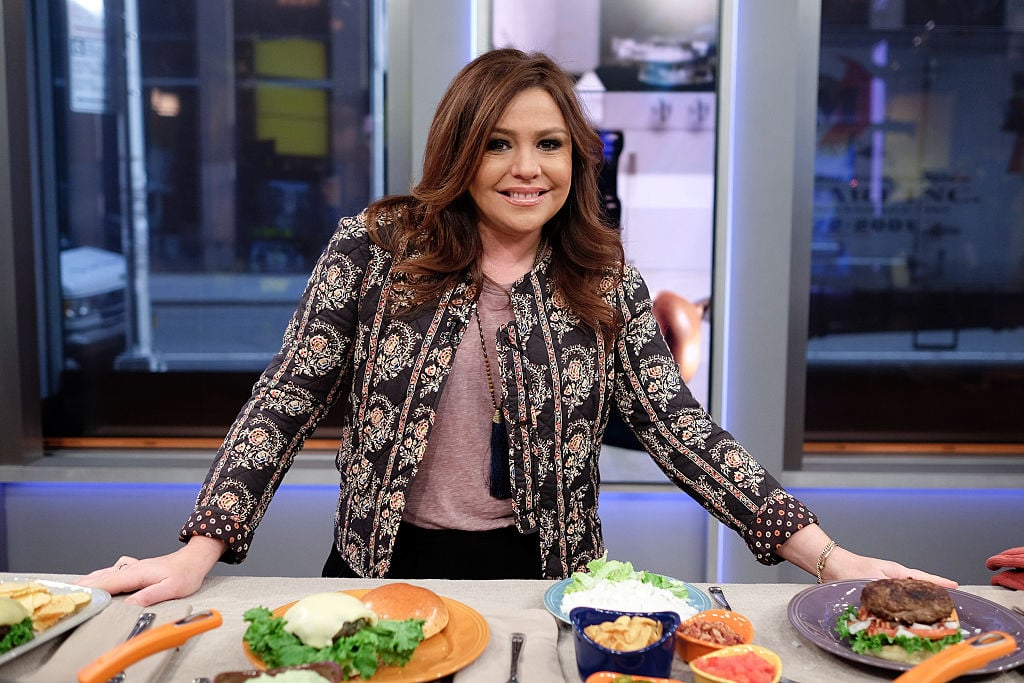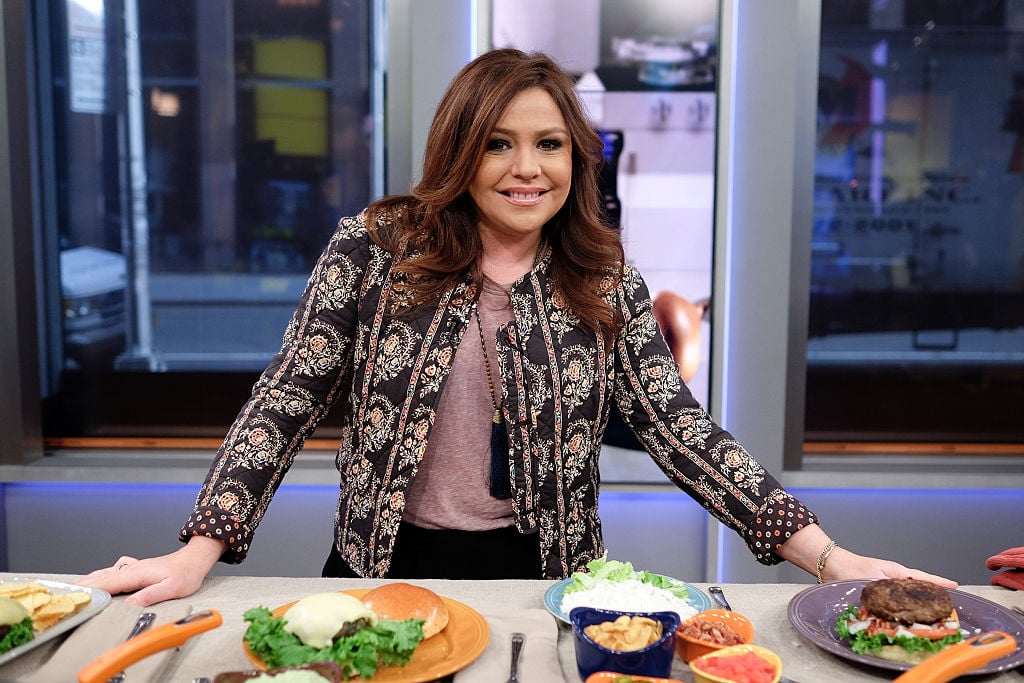 Rachael Ray grew up in a family full of cooks, chefs, and even restaurant owners, so it's no surprise that her career turned out to be one of the most successful in the industry. While we're sure she had her go in family-run establishments, there's one position that really struck our interest.
In her early 20s, Ray moved to New York and began working at Macy's. After working at the candy counter, she eventually moved up to a manager position in the Fresh Foods Department.
Next: This Top Chef judge wasn't always in fine dining. 
4. Tom Colicchio: Concession stand cook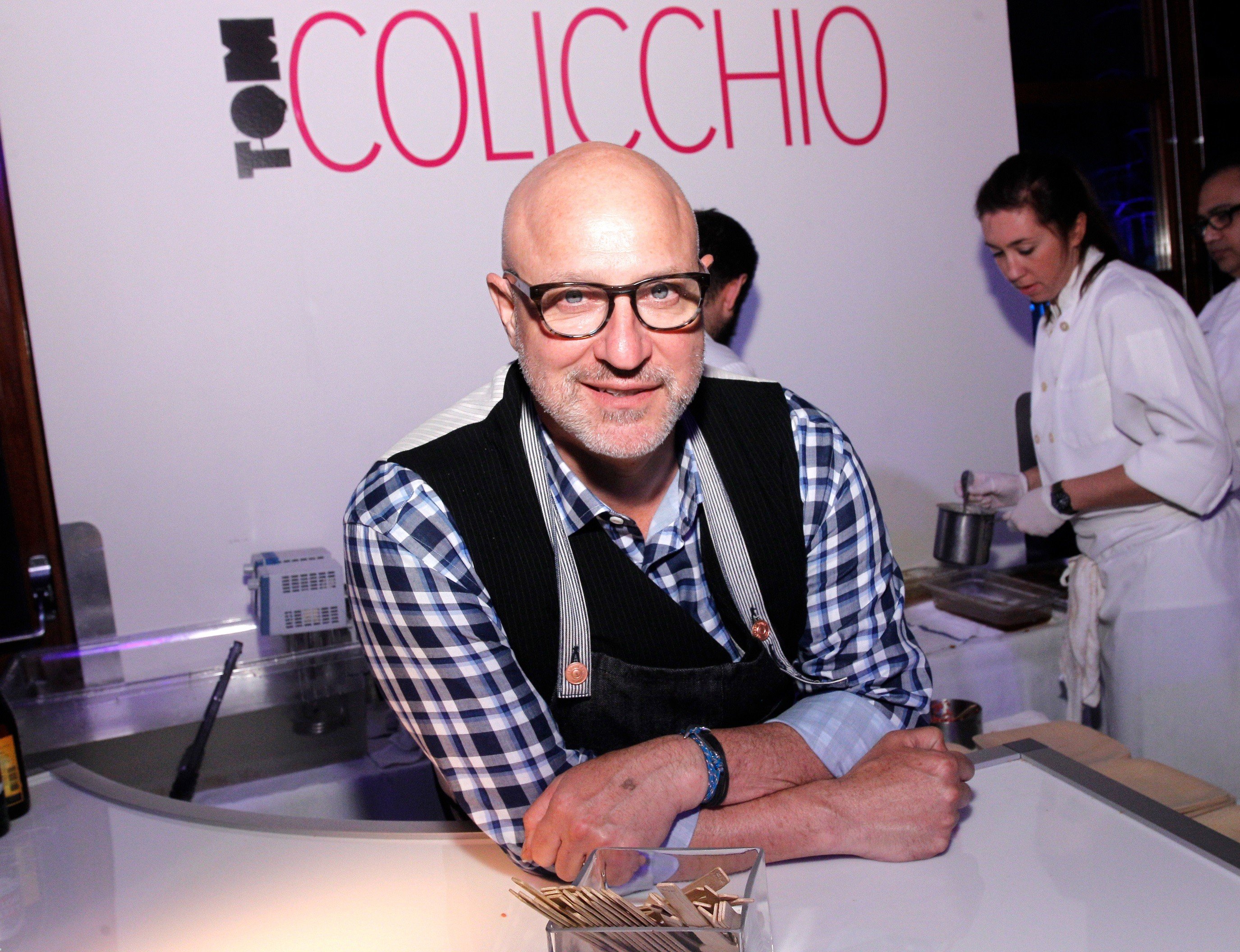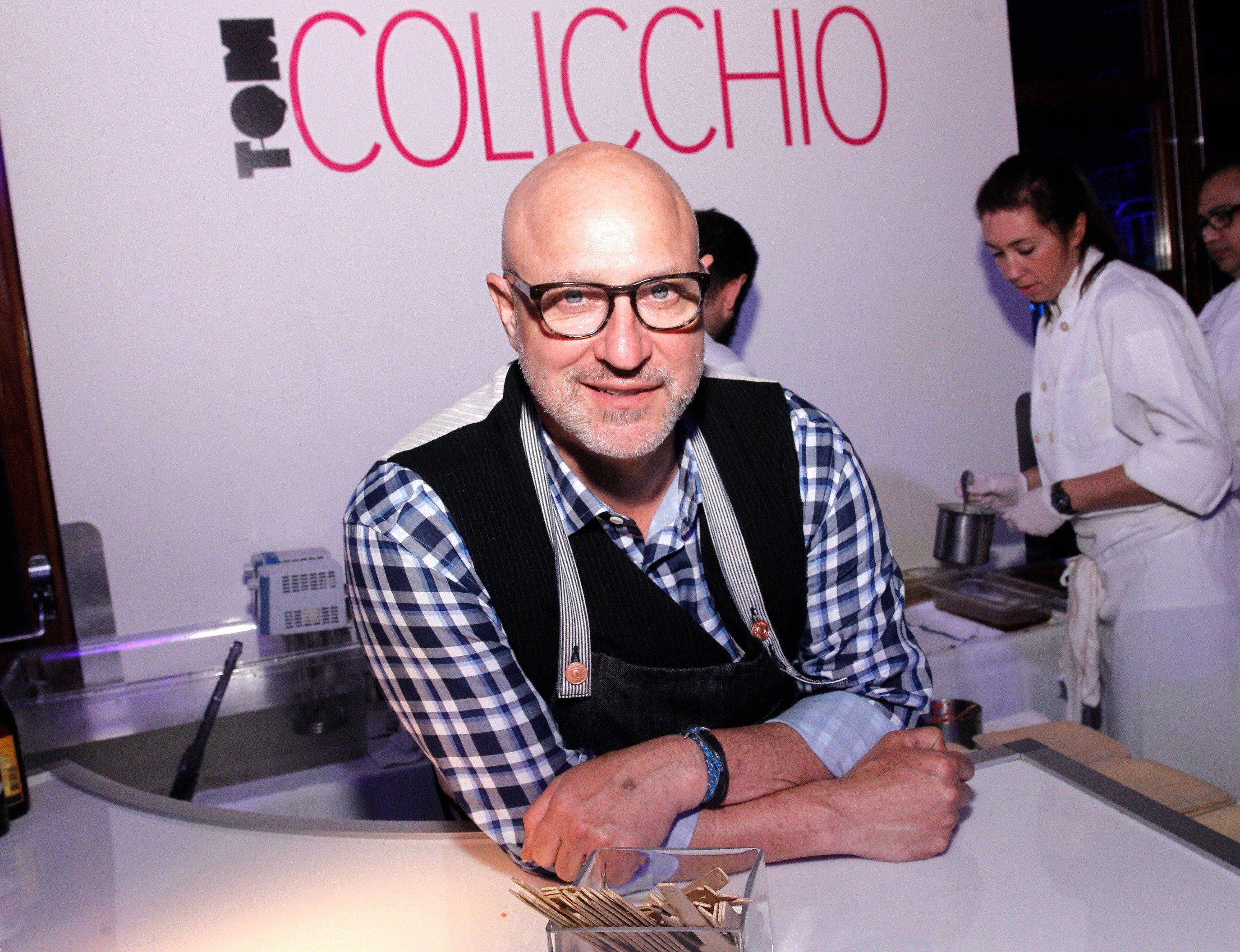 This Top Chef judge knows a thing or two about quality dishes. But he wasn't always a nose-in-the-air kind of food critic. Hired at the age of 14 or 15 to scoop ice cream and work the register at his family's swim club concession, Colicchio was paid $275 a week, and was cooking all the food within a week. How's that for a quick promotion?
Next: The famously outspoken chef claims this job saved his life.
5. Anthony Bourdain: Dishwasher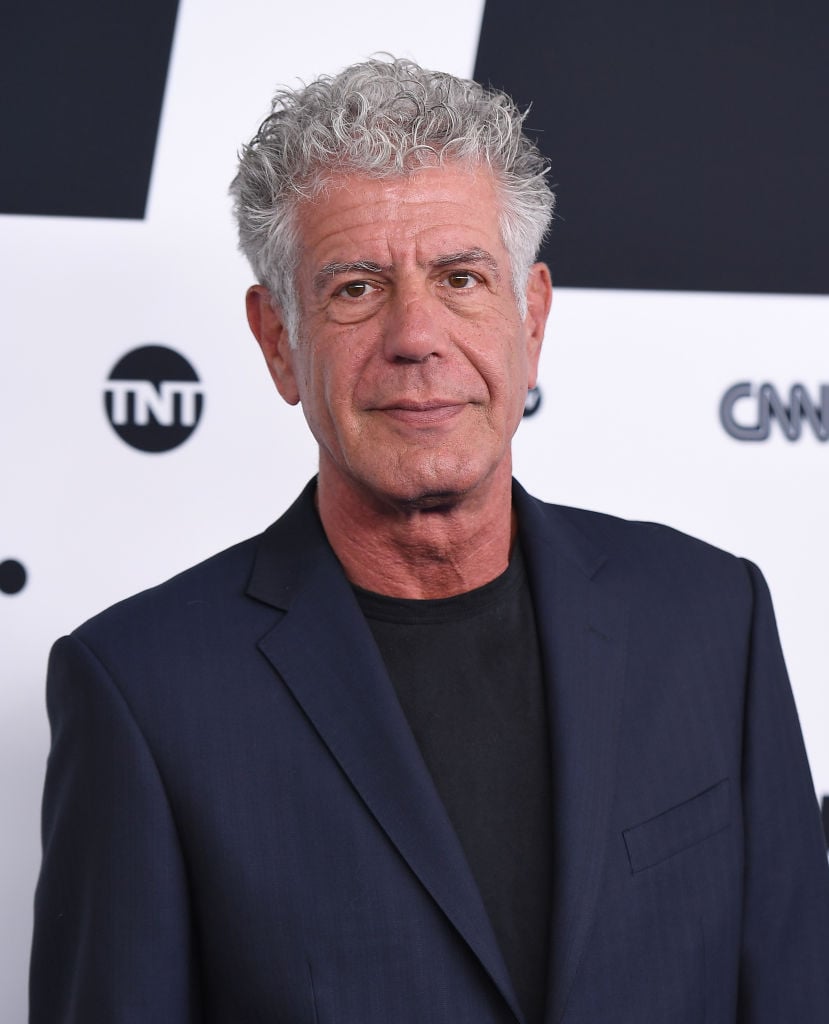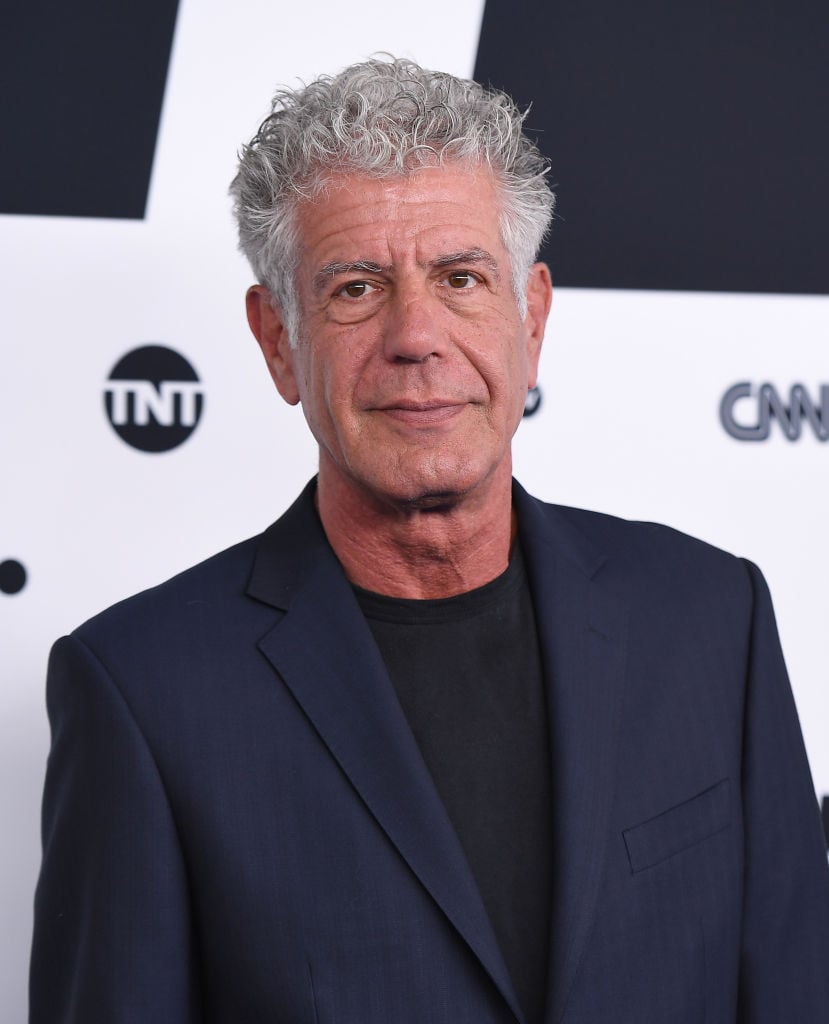 Anthony Bourdain is one badass chef, and some of his success can be attributed to one of the first jobs he ever had — washing dishes. "Dishwashing saved my life," Bourdain said during an interview with The Splendid Table. According to the uninhibited chef, it was the first time that he had something to be proud of. The alternative? "What was likely had I not become a dishwasher and then a cook, to be perfectly honest, I'm sure I could have slipped into a life of petty criminality, imprisonment and death," Bourdain said.
Next: The Pioneer Woman wasn't always a cowgirl who lived in the middle of nowhere.
6. Ree Drummond: Shoe saleswoman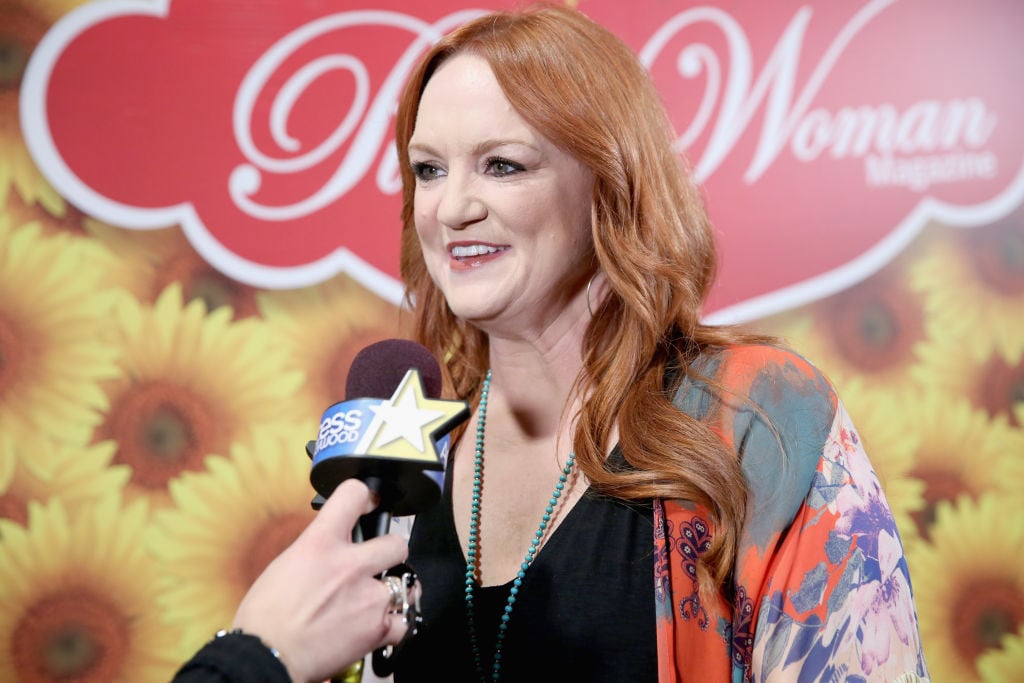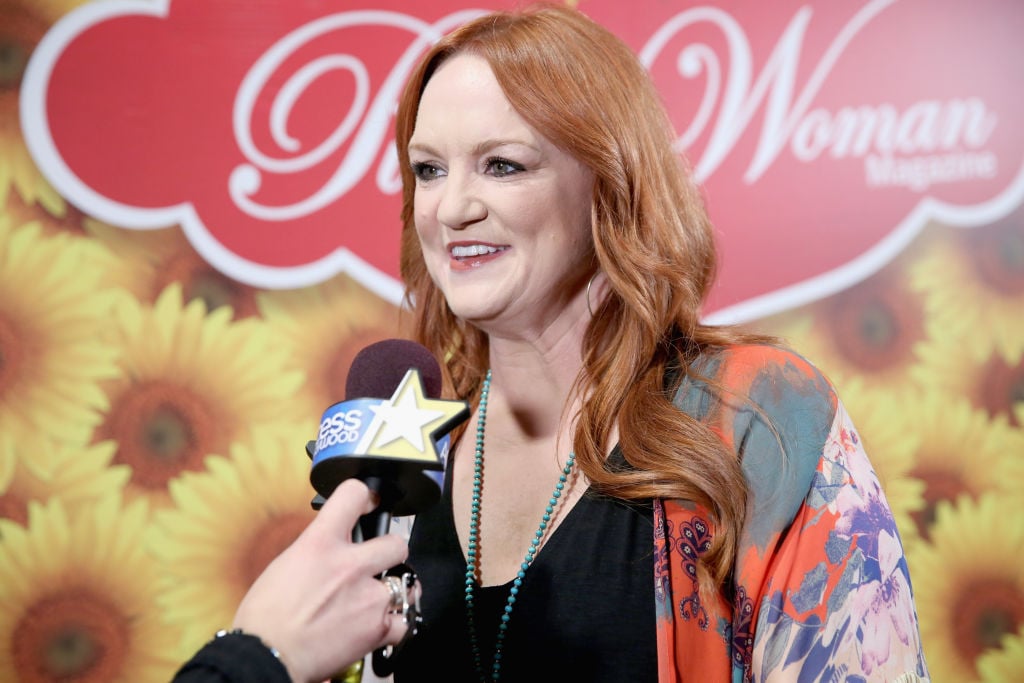 The Pioneer Woman wasn't always a "home on the ranch" kind of gal. In fact, prior to marrying her cowboy, she was soaking up the California lifestyle in sunny Los Angeles, where she attended U.S.C. During those college years, at the age of 20, Ree Drummond set out to get her very first job.
Entering the working world via retail, Drummond sold shoes at an Ann Taylor store in Pasadena. Interested in hearing more? Check out Drummond's hilarious account of her first job, including the memories of her less-than-pleasant boss.
Next: Ace of Cakes didn't come about until after Duff got his feet wet in the industry. 
7. Duff Goldman: Bagel shop worker (and McDonald's employee)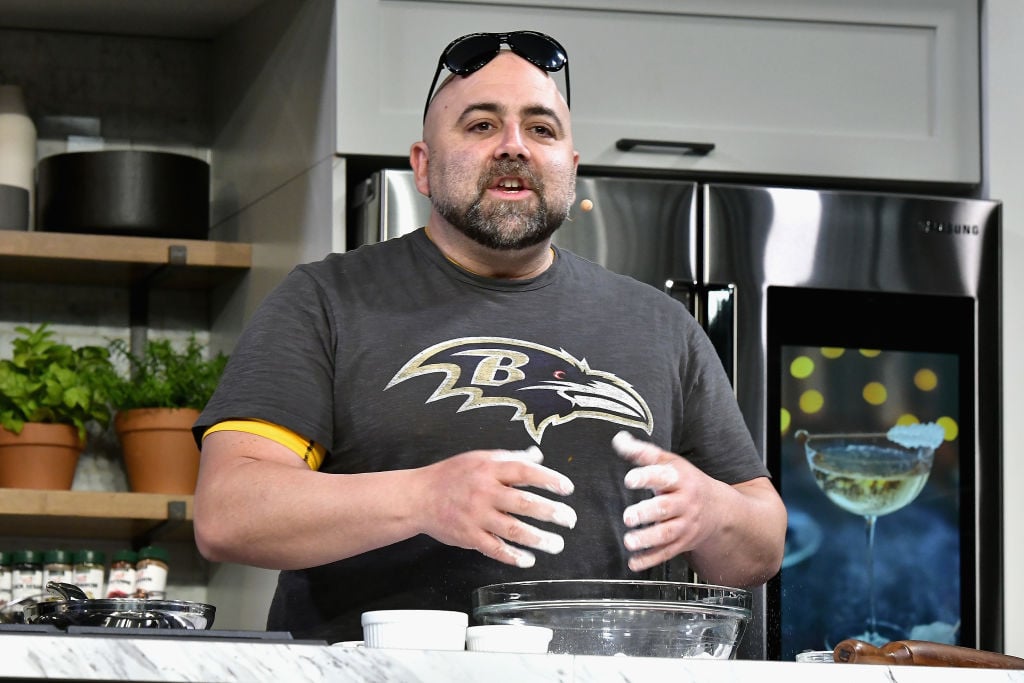 Before he was a cake-baking machine, he was a bagel-making boy. At just 14 years old, Duff Goldman entered the culinary world by way of a bagel shop, where, according to the Food Network, "he was almost fired for making the sandwiches too big." We'd say that's our kind of chef.
And oh, the Ace of Cakes star once tried his hand at a McDonald's, too.
Next: The controversial queen of southern cooking had plenty of odd jobs before taking her throne. 
8. Paula Deen: Wallpaper hanger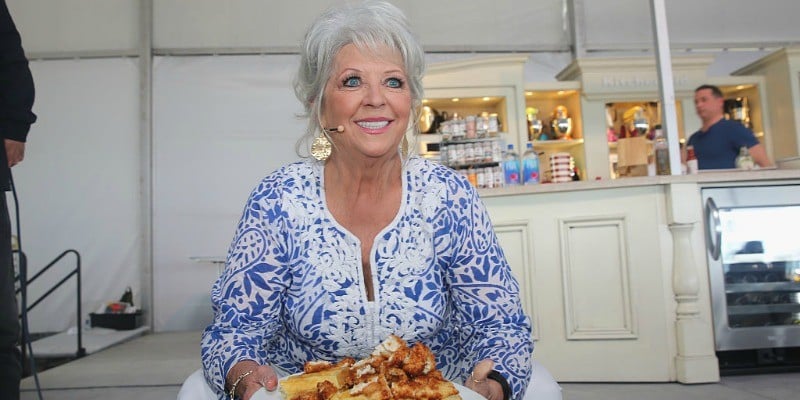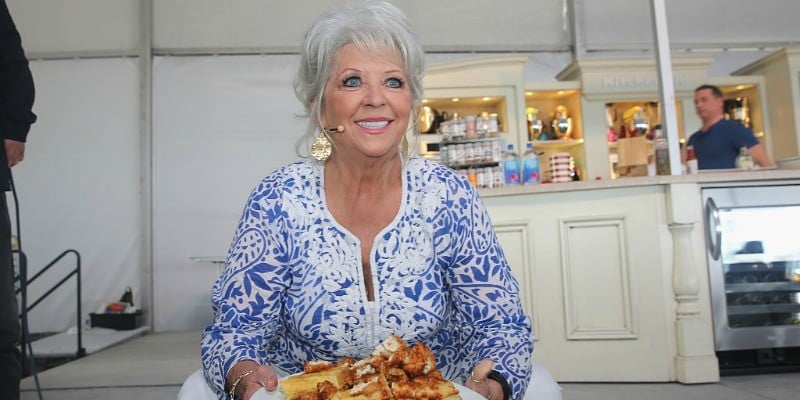 This southern chef's culinary empire didn't get going until a bit later in life. (But who cares? She's rolling in the dough now.) In fact, Paula Deen didn't start her first catering business, The Bag Lady, until she was 42. And before that? Well, she had a plethora of odd jobs. According to Success magazine, "She tried hanging wallpaper, working as a bank teller, selling real estate, even insurance."
Next: This award-winning chef got his start at a bakery.
9. Emeril Lagasse: Baker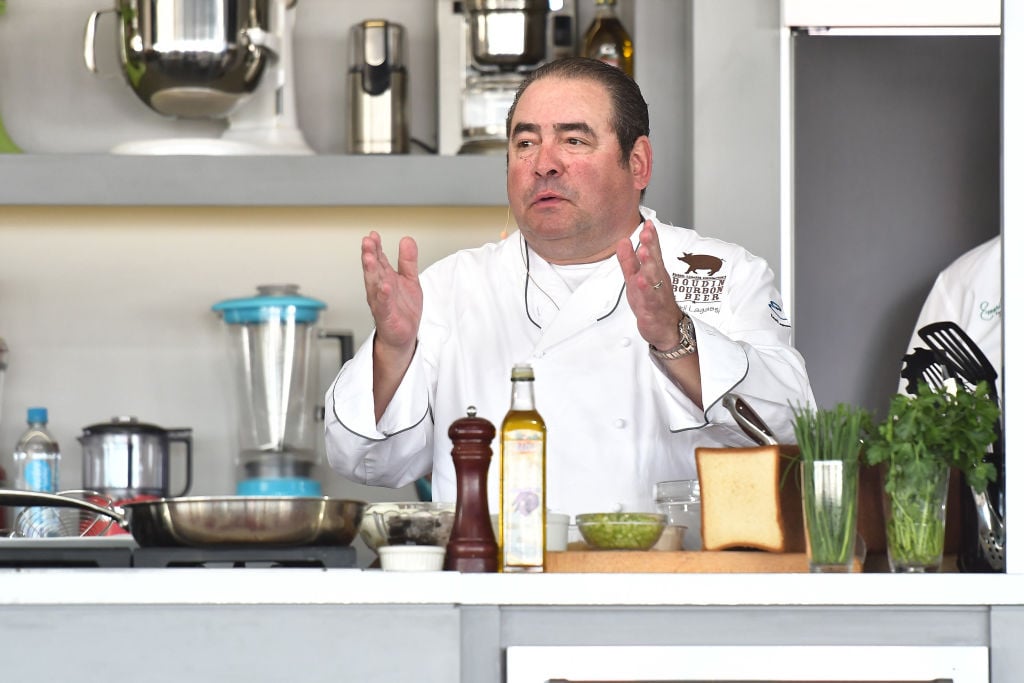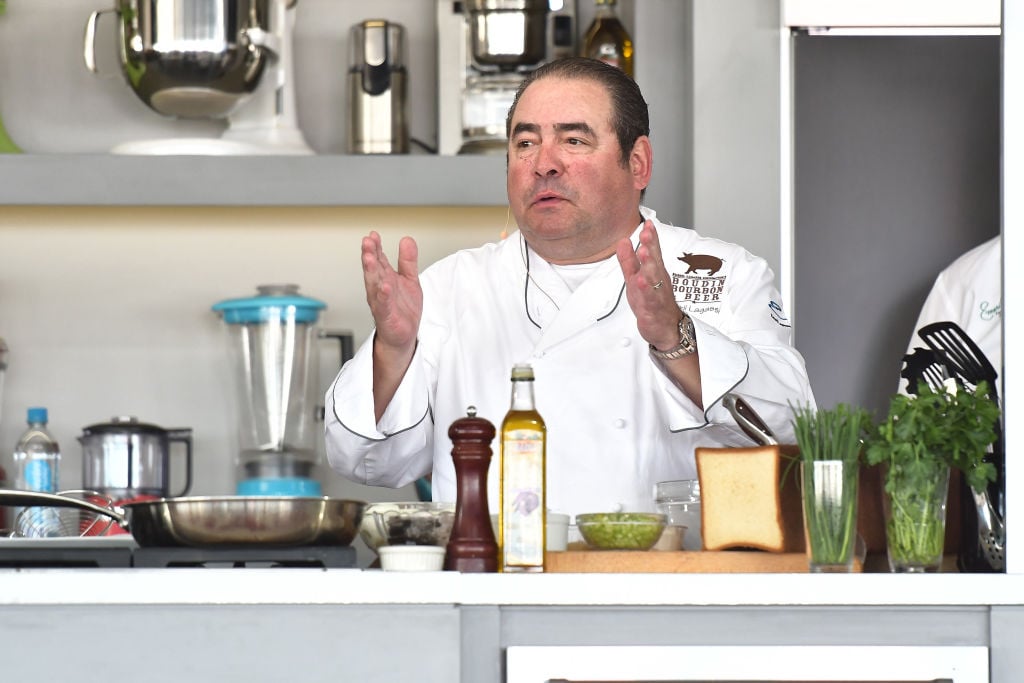 Emeril Lagassee needs no introduction. He's basically the quintessential celebrity chef whose resume is storied and empire unmatched. But still, everyone gets their start somewhere. And for Lagasse, that was at a Portuguese bakery. As a teenager, the celebrity-chef-in-the-making was honing his bread and pastry baking skills. The rest, as they say, is history.
Next: This guy started heading toward Flavortown when he was just a kid.
10. Guy Fieri: Pretzel stand salesman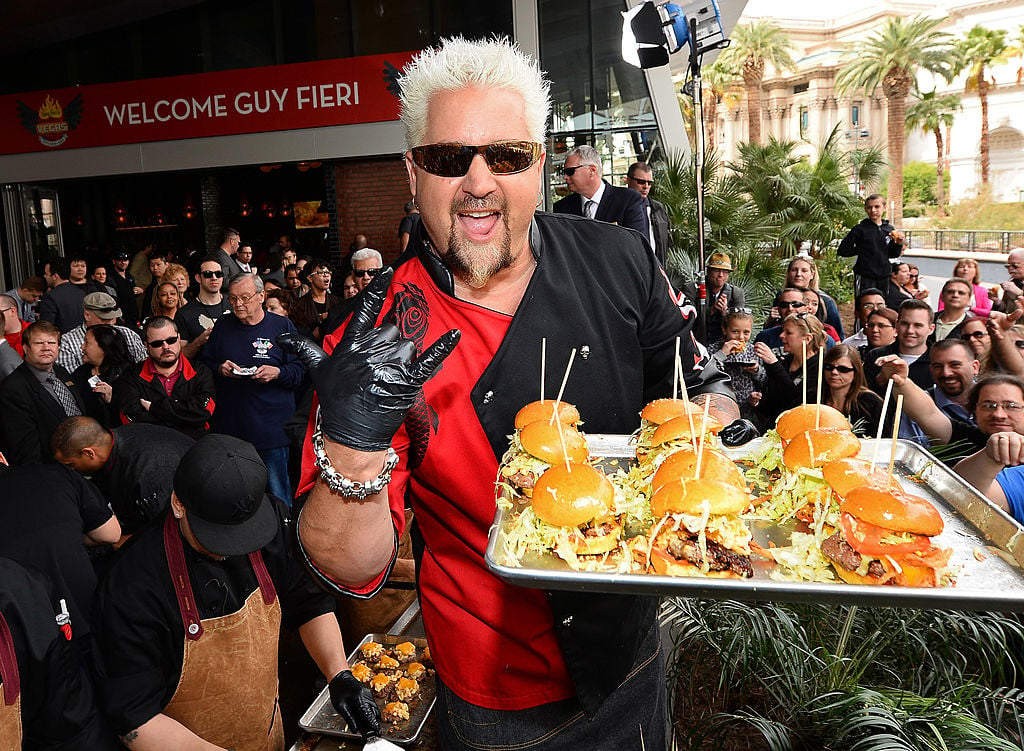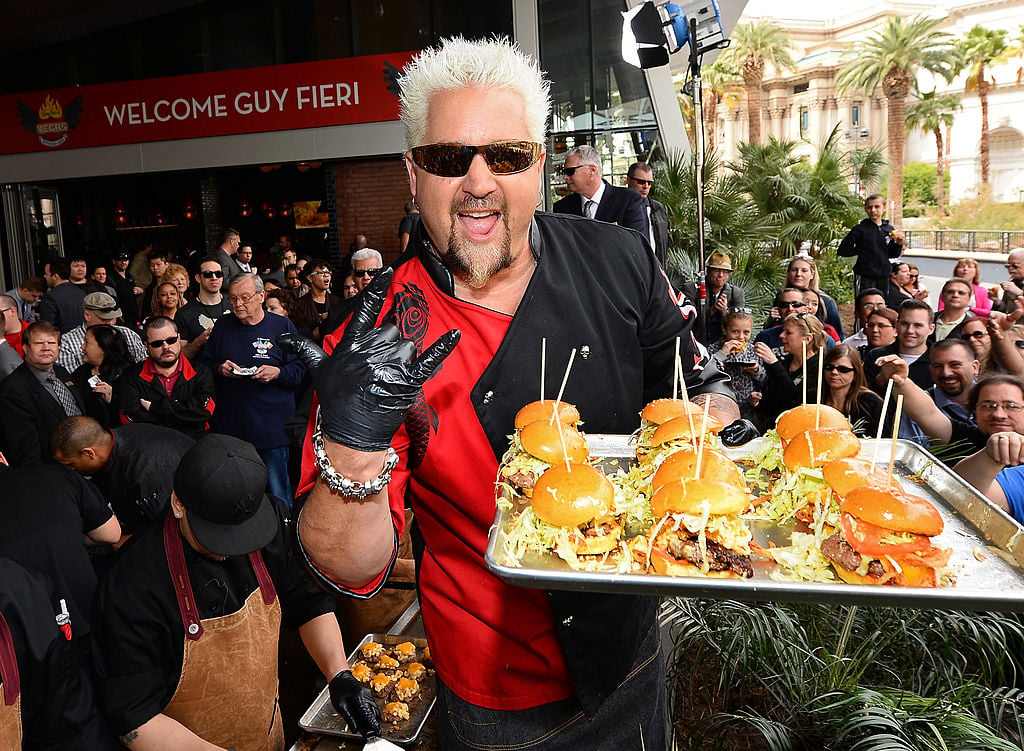 This outspoken host got his start in the world of greasy food by slinging soft pretzels. At just 10 years old, Guy Fieri was selling pretzels out of a bicycle cart called "The Awesome Pretzel." And it turns out, he was onto something. By selling his tasty snacks and washing dishes, he eventually saved up enough money to study abroad in Chantilly, France.
Next: This chef's first gig will make you love him even more.
11. Jamie Oliver: Family restaurant employee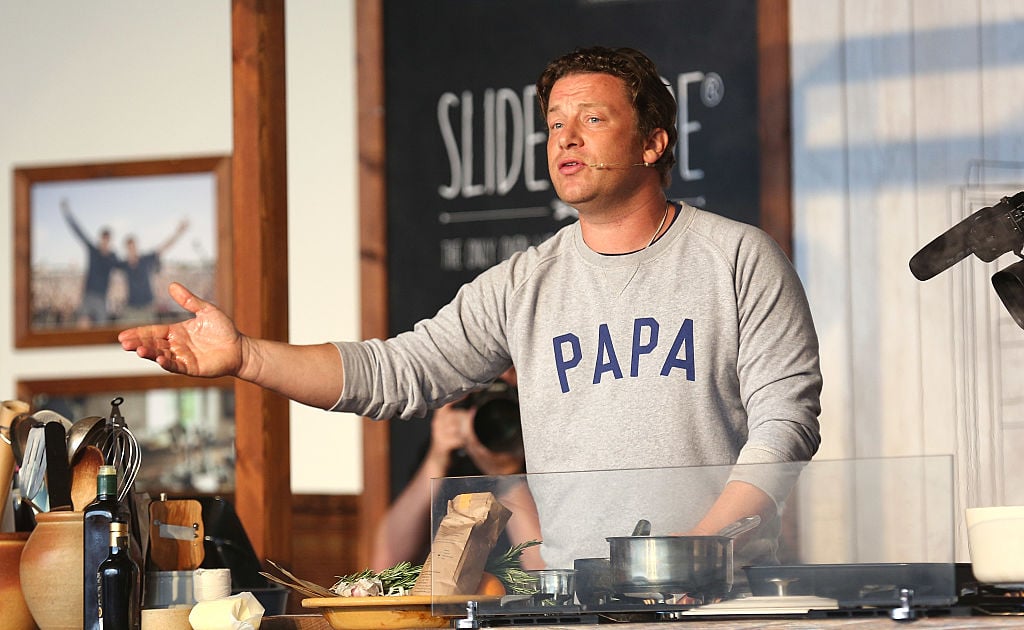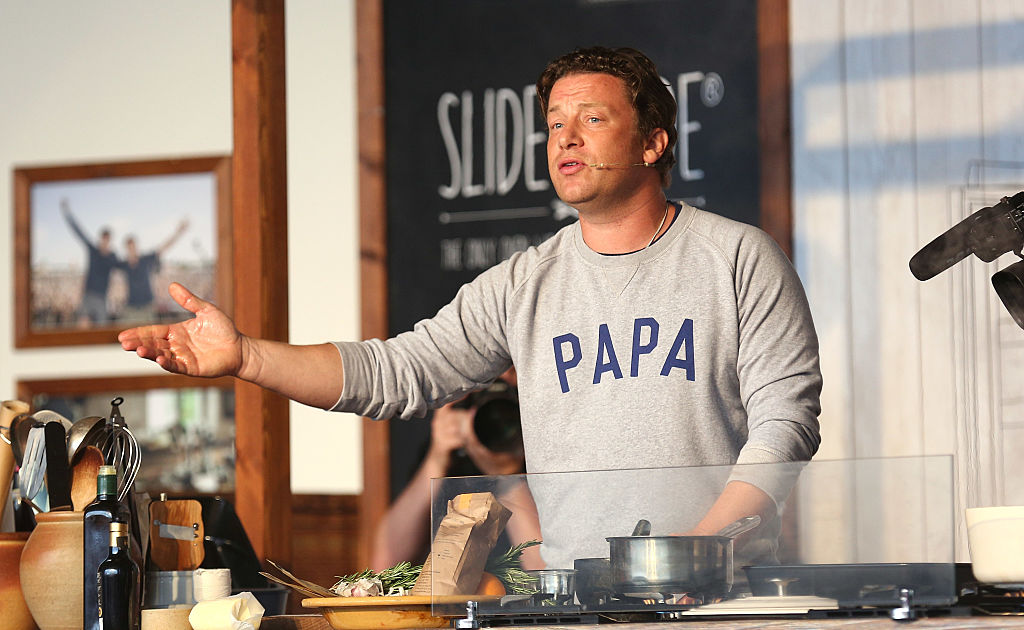 Before he was The Naked Chef, Jamie Oliver was helping out in the kitchen of his parents' restaurant in Essex. After completing school at Westminster Catering College, the beloved chef worked at the Neal Street Restaurant in London and the acclaimed River Café before going on to become a breakout reality star.
Next: This chef didn't choose the culinary life, the culinary life chose him.
12. Wolfgang Puck: Restaurant worker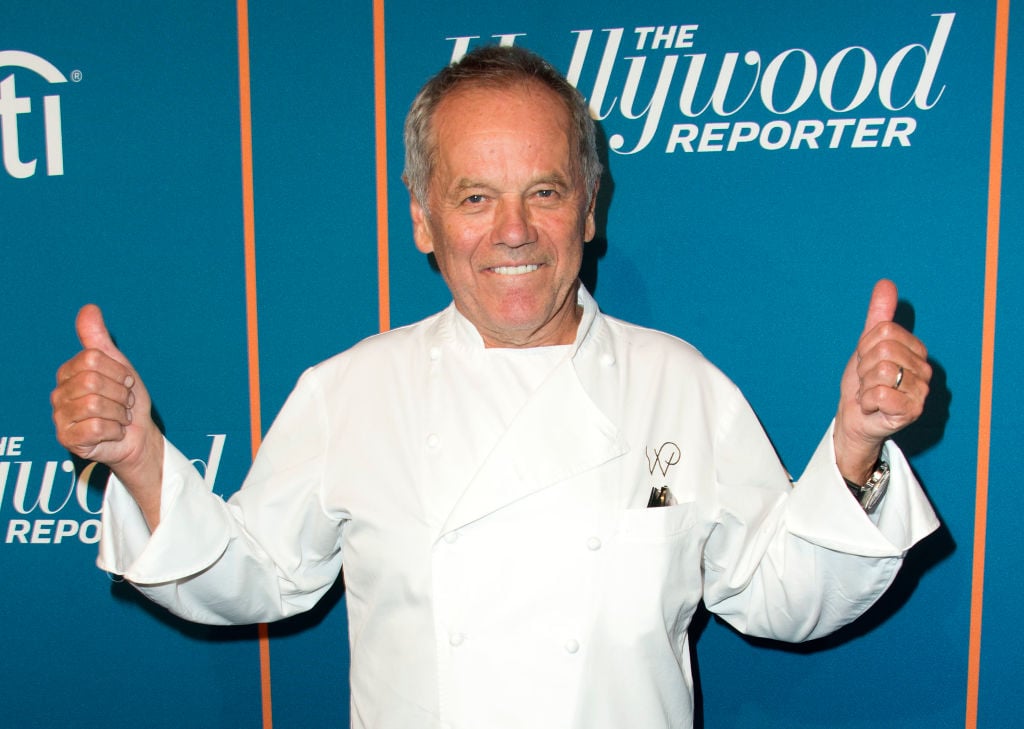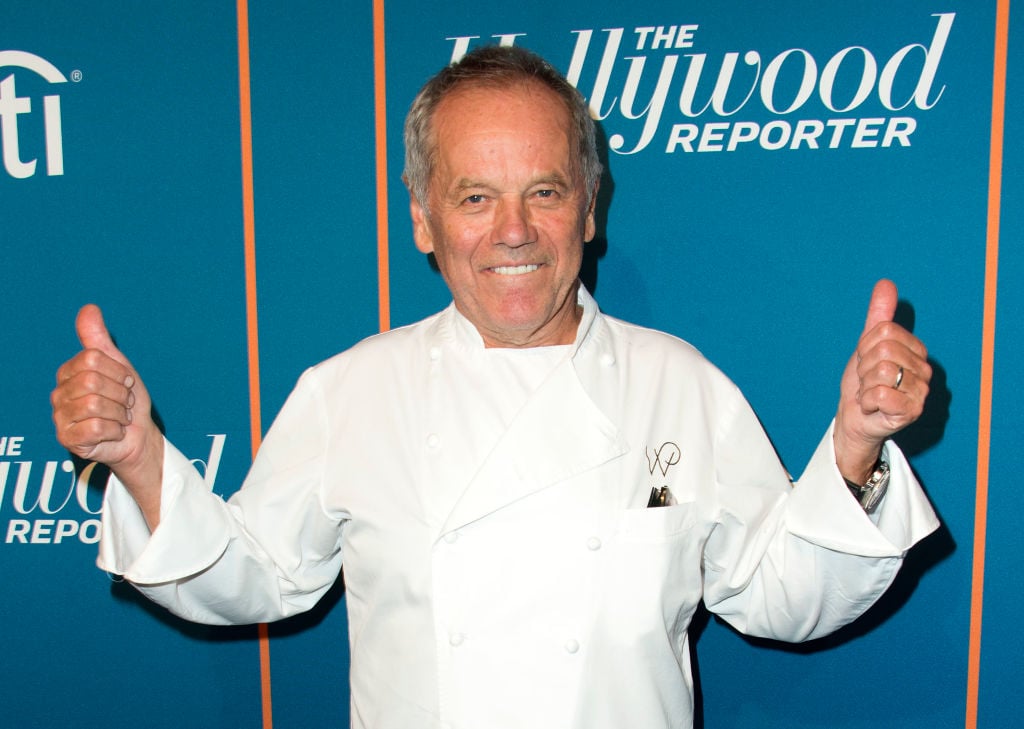 Born in Austria, Wolfgang Puck was drawn to the culinary world instantly. Puck set out at the age of 14 to begin his formal training. After that, he worked in France at a handful of restaurants, most notably the Michelin 3-star rated L'Oustau de Baumanière.
Fast forward to 24 years old, and Puck made his way across the pond to begin working at an Indianapolis restaurant, La Tour. Eventually, the rising star really made a name for himself as the executive chef at Ma Maison in West Hollywood, effectively kick-starting his celebrated career.
Next: This relatable star worked in finance before she turned to cooking.
13. Melissa d'Arabian: Cruise ship employee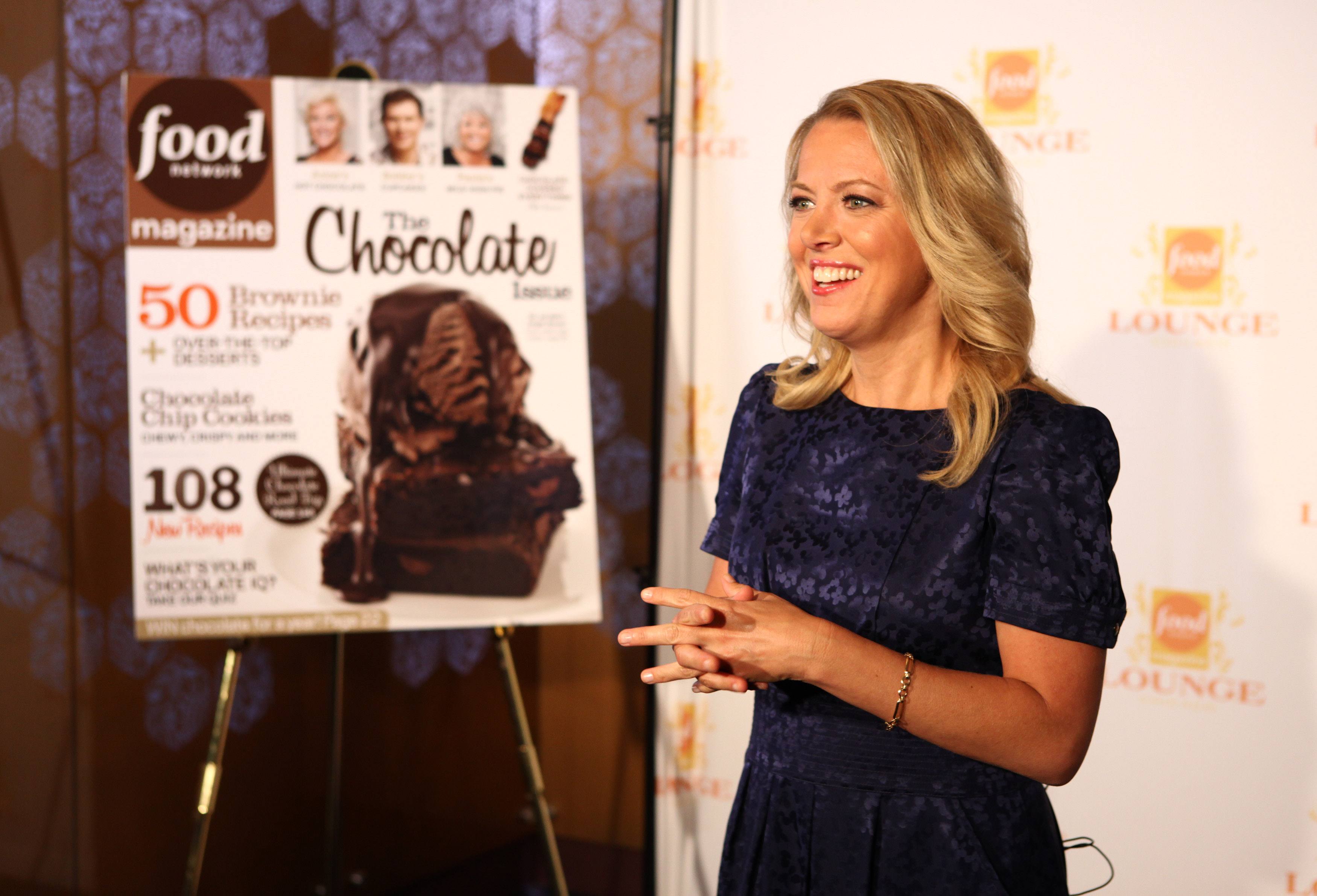 Melissa d'Arabian is the epitome of a successful woman who strikes a healthy balance between work and family. And it shows. As a best-selling author, a regular guest on popular Food Network shows, and the host of Ten Dollar Dinners, d'Arabian isn't just another celebrity chef, she's a relatable one.
By no stretch of the imagination, she's always had a strong work ethic and drive to succeed. After college, d'Arabian worked on a cruise ship as part of the entertainment staff. After that, she earned her M.B.A. at Georgetown University, and went on to work in corporate finance at Disney.
Next: This famous chef credits washing dishes as a major life achievement.
14. Mario Batali: Dishwasher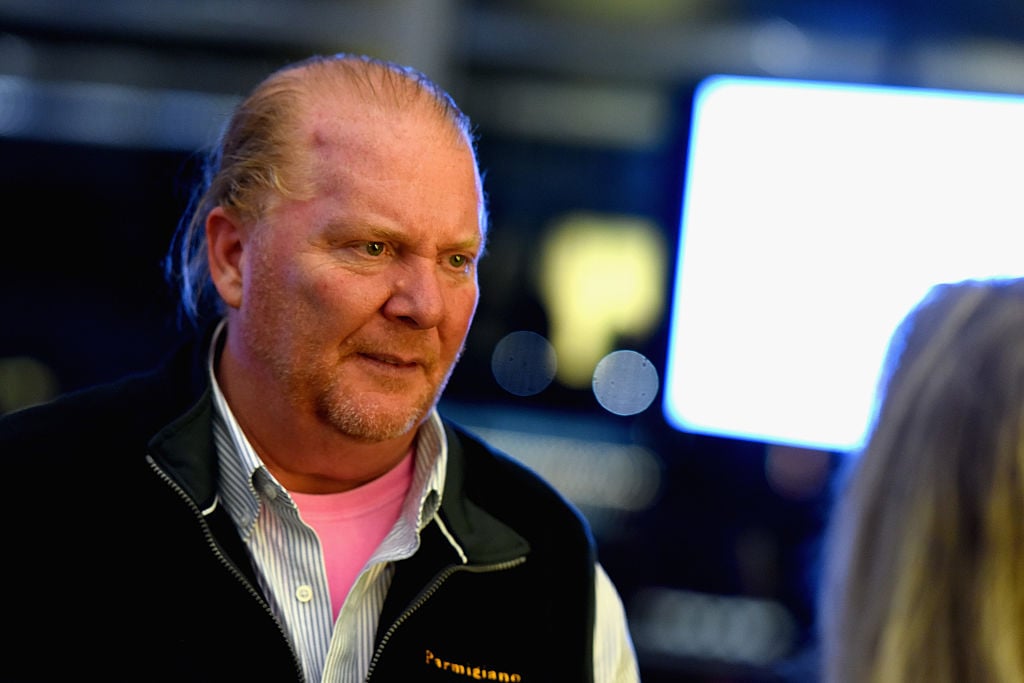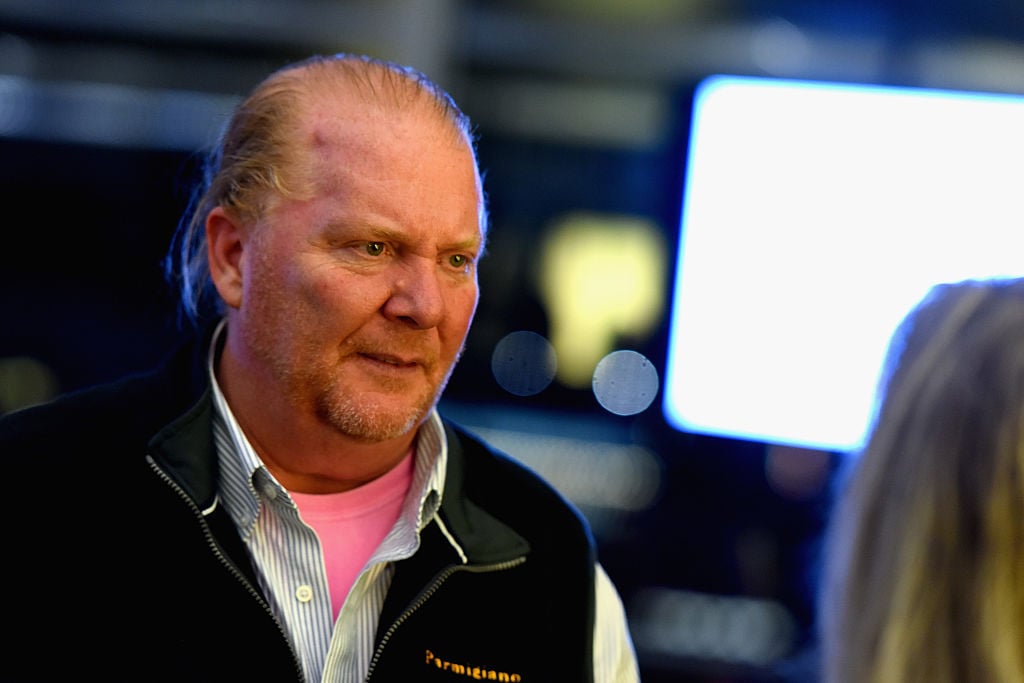 This cooking icon isn't afraid to admit that washing dishes changed his life. How, exactly? Let's take a look back to his early days when he was still in college. His first restaurant job was at an Italian joint called Stuff Yer Face, where Batali started as a dishwasher and ended as a line cook — one of the fastest line cooks, as he's proud to say. More importantly, the job gave Batali a sense of confidence about who he was.
Next: This one makes sense, considering the overwhelming success of his very own television series.
15. Alton Brown: Cinematographer
It's a good thing that Alton Brown spent a decade as a cinematographer and video director before creating Good Eats, because all that training really paid off. Admitting that he'd spend all his down time watching cooking shows, which turned out to be rather boring, Brown knew what his next move had to be.
After ditching the film business, Brown trained at the New England Culinary Institute of Montpelier, Vt. Shortly after, Good Eats was born.
Read more: 15 of the Worst Celebrity Chef Restaurants in America
Check out The Cheat Sheet on Facebook!