Cheesecake Recipes That Are Surprisingly Simple
Making cheesecake can be intimidating for even the most experienced bakers, but there are plenty of fool-proof recipes you can follow that make mastering your favorite dessert a lot easier. While some cheesecakes require a water bath, a lot can do without, and we're highlighting the tastiest ones. Regardless of whether you make your own crust or buy it premade, you can easily make a homemade cheesecake the next time you want to treat yourself. There's a recipe on this list for everyone, even vegans, so get baking.
1. Easy Cheesecake Recipe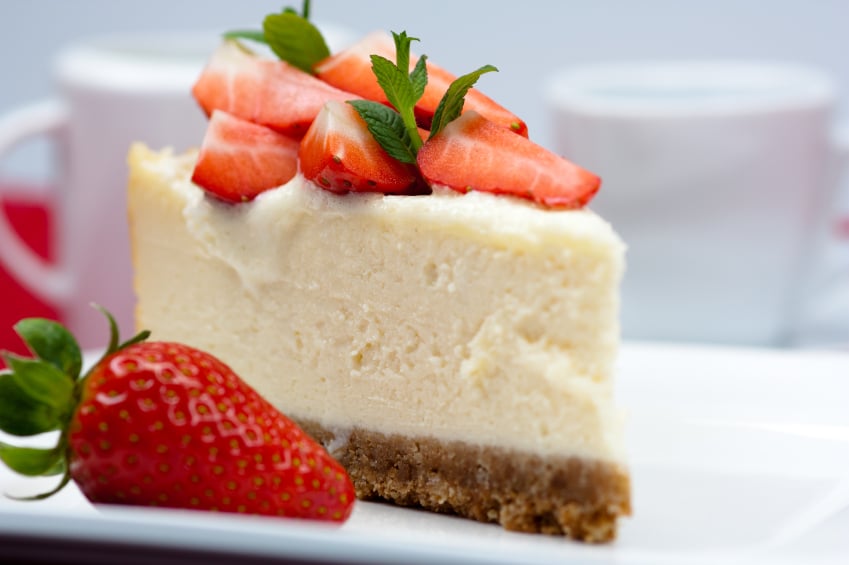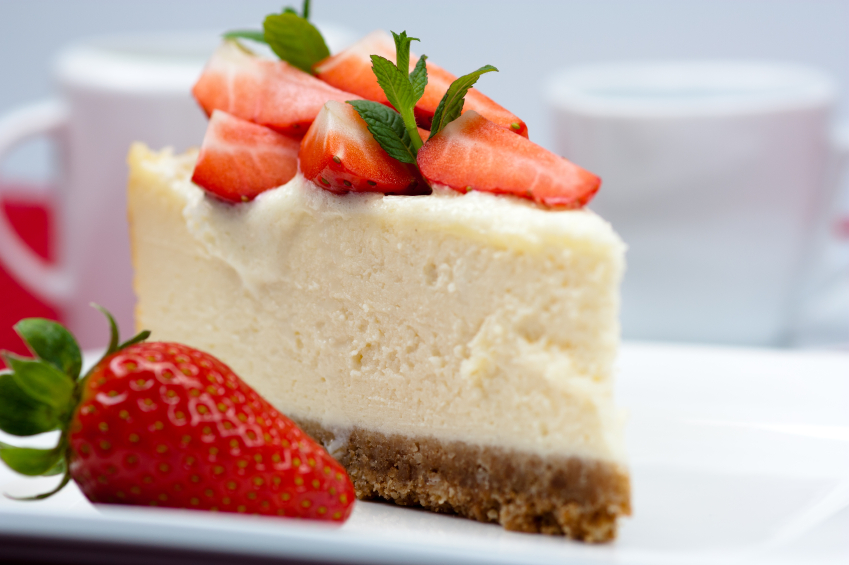 Up first is a recipe from The Gunny Sack for a classic cheesecake. For this food formula, you'll be making everything from scratch, and it'll only take you a little over an hour. Prepare to impress your guests with a homemade raspberry sauce, chocolate graham cracker crust, cheesecake filling, and even whipped cream. Aside from baking your crust in the oven for 7 to 8 minutes, this is a no-bake recipe. To make it even easier, serve the dessert with fresh berries instead of the sauce.
Ingredients:
Raspberry sauce
1 cup frozen organic raspberries
2 tablespoons sugar
Chocolate graham cracker crust
1¼ chocolate graham cracker crumbs
⅓ cup butter, melted
¼ cup sugar
Cheesecake filling
1 (8-ounce) package cream cheese, softened
⅓ cup sugar
2 cups whipped cream
Whipped cream
1 cup heavy whipping cream
2 tablespoons sugar
1 teaspoon vanilla
Head to The Gunny Sack for the full recipe. 
2. No-Bake Strawberry Cheesecake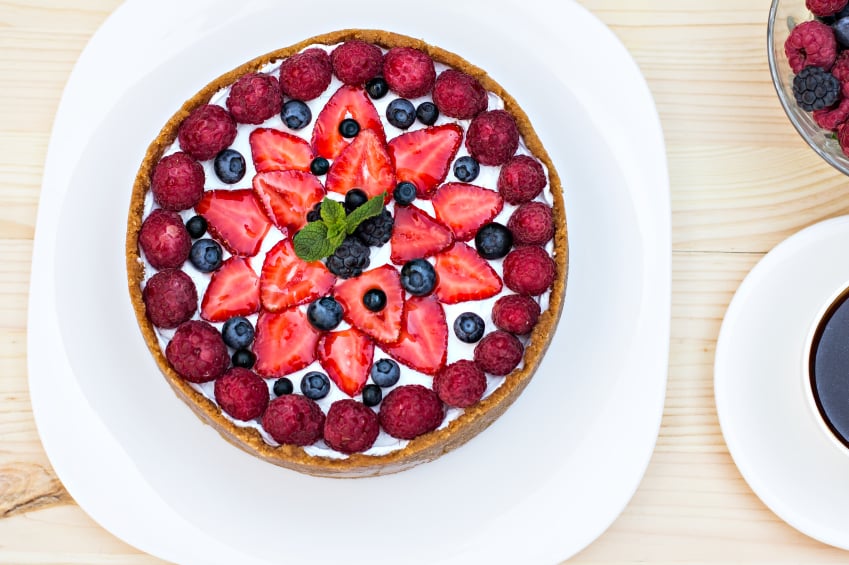 For a fruity twist on cheesecake, try this no-bake strawberry version from Epicurious. The recipe calls for seven ingredients and makes 8 servings. The method is super simple, but you'll need to wait for several hours before cutting into this delicious dessert.
8 ounces cream cheese, softened
⅓ cup sugar
1 cup sour cream
2 teaspoons pure vanilla extract
8 ounces frozen whipped topping, thawed
1 96-ounce) prepared graham cracker crust
1 pound fresh strawberries, hulled and halved lengthwise
Head to Epicurious for the full recipe. 
3. Easy Vegan Cheesecake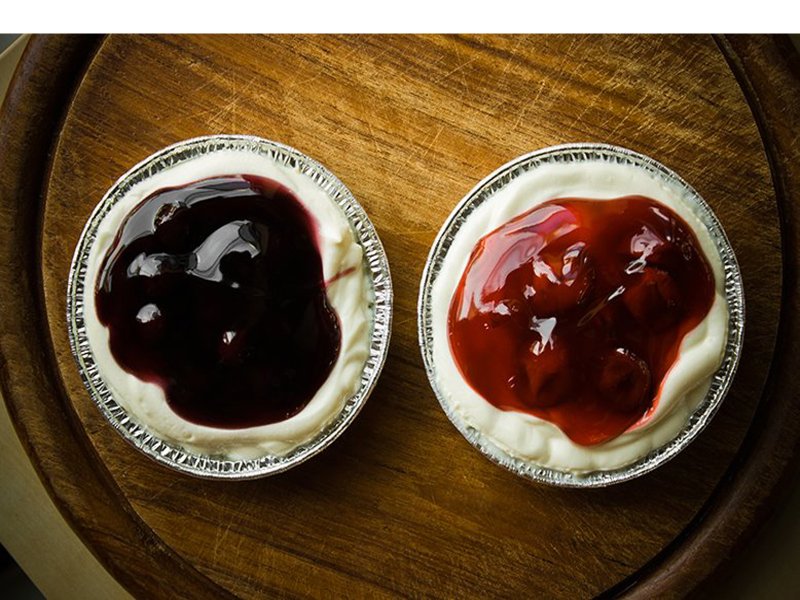 A vegan cheesecake might seem like an impossibility, but you'll be amazed at how delicious it is. The recipe for this vegan cheesecake comes from Minimalist Baker and it has you making your vegan filling and crust completely from scratch. The filling is a combination of soaked cashews, lemon juice, coconut oil, coconut milk, and maple syrup. The cheesecakes are made in a muffin tin and can be topped with peanut butter, berries, or even caramel sauce. Customize them as you please.
Ingredients:
1 cup packed pitted dates
1 cup raw walnuts
Filling
1½ cups raw cashews, soaked in boiling water for 1 hour, drained, and dried
1 large lemon, juiced
⅓ cup coconut oil, melted
½ cup plus 2 tablespoons full-fat coconut milk
½ cup agave nectar or maple syrup
Flavor add-ins (optional)
2 tablespoons salted natural peanut butter
¼ cup wild blueberries (fresh or frozen)
3 tablespoons caramel bourbon sauce
Head to Minimalist Baker for the full recipe. 
4. No-Bake Oreo Cheesecake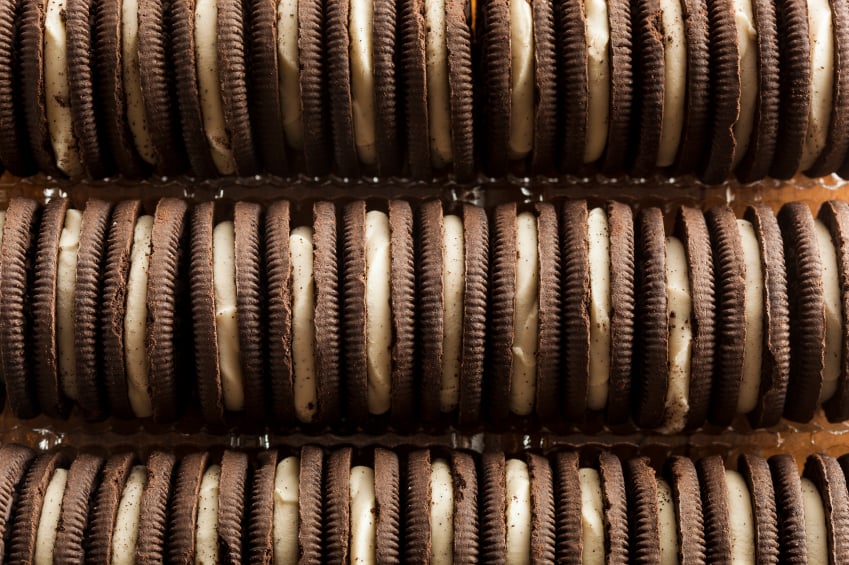 A no-bake Oreo cheesecake is next, and it's just as decadent as it sounds. It's simple to make, too, which you can easily see with this recipe from Crazy for Crust. Aside from the Oreo crust that you can make homemade or buy from the store, all you have to do is combine the cream cheese, sugar, vanilla, whipped topping, and more Oreos. The cheesecake will need to chill for at least 2 hours in the refrigerator.
Ingredients:
1 Oreo crust (homemade or store bought)
8 ounces cream cheese, softened
¼ cup granulated sugar
1 teaspoon vanilla
1 (8 ounces) container frozen whipped topping, thawed, plus more for garnish
10 Oreos, divided
Head to Crazy for Crust for the full recipe. 
5. Easy Peanut Butter Cheesecake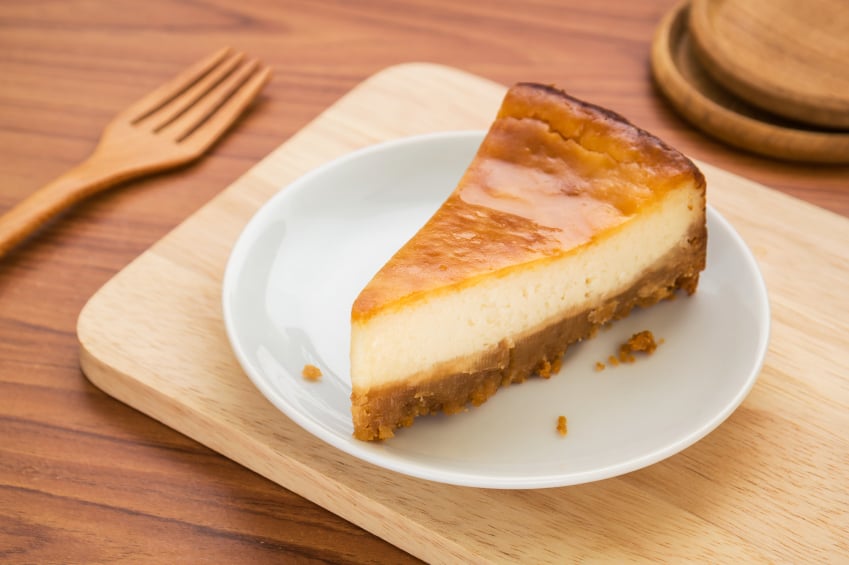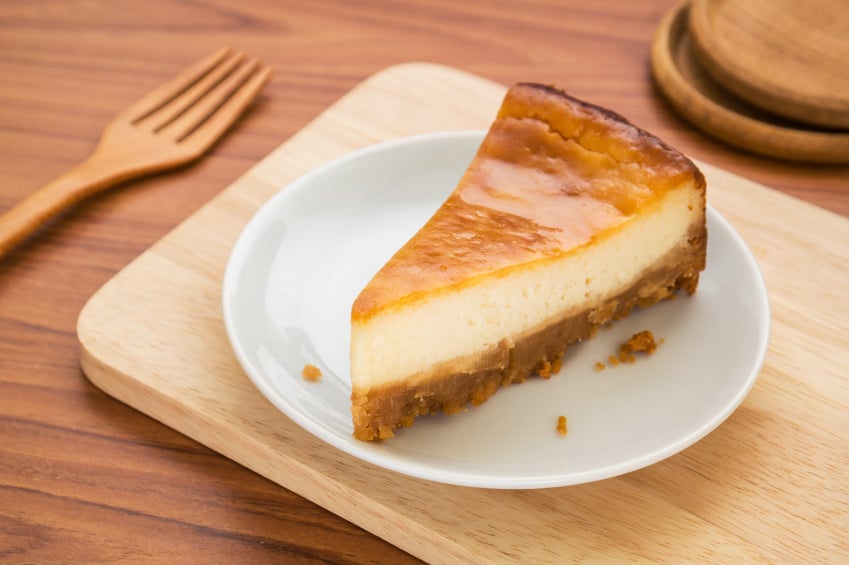 This easy peanut butter cheesecake from Sugar & Soul is as decadent as it gets. If you're a peanut butter lover, you're going to fall hard for this cheesecake made completely from scratch. The graham cracker crust bakes for fewer than 10 minutes and the filling is made from heavy cream, cream cheese, confectioners' sugar, and peanut butter. The next time you want to indulge in a show-stopping sweet treat, this cheesecake is one that's worth every calorie.
Ingredients:
Large cheesecake crust
9 graham crackers
1½ tablespoons sugar
3 tablespoons chocolate sprinkles
4 tablespoons butter
Filling
1 cup whipping cream
1 (8-ounce) container whipped cream cheese
1 cup creamy peanut butter
1 cup confectioners' sugar
Head to Sugar & Soul for the full recipe.
6. Easy Chocolate Cheesecake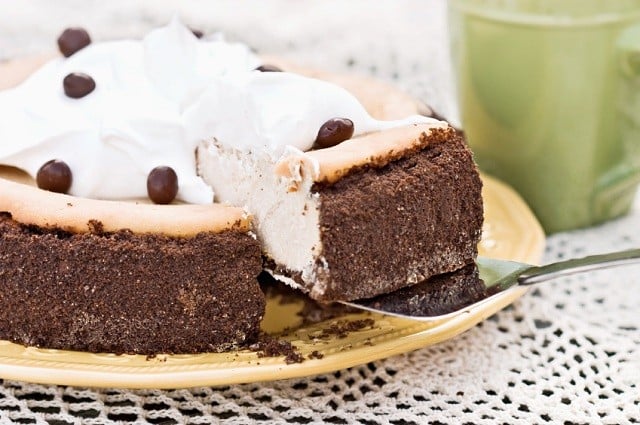 The last mouth-watering cheesecake recipe comes from Chef in Training and it requires only four ingredients: an Oreo crust, cream cheese, condensed milk, and chocolate chips. To give the cheesecake filling its chocolaty flavor, simply combine your melted chocolate chips with the softened cream cheese and condensed milk. After refrigerating your cakes until they're set, they're ready to be served.
Ingredients:
3 (8-ounce) blocks cream cheese (softened)
1 can sweetened condensed milk
1½ cups chocolate chips
2 Oreo pie crusts
Optional garnishes
Chocolate chips
Whipped cream
Chocolate syrup
Caramel syrup
Head to Chef in Training for the full recipe.