Chef John Besh Steps Down Amid Harassment Allegations | Anthony Bourdain Reacts
Chef John Besh has stepped down from his restaurant group after 25 women have accused either him or other members of the company of sexual misconduct. Besh's departure was announced to the 1,200 employees of the company on Monday.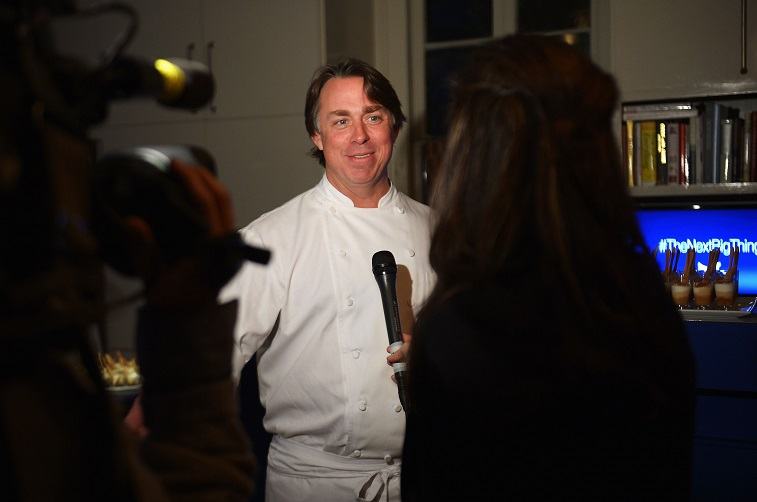 The allegations came to public light Oct 21 when NOLA.com | The Times Picayne published an article on the matter. Of the 25 women who spoke to the publication, nine agreed to make their names public. The women collectively described an environment where several male employees and bosses touched female employees without consent and made comments about their appearance. In a few cases, employees tried to leverage positions of authority in order to receive sexual favors, the article said.
"John has decided to step down from all aspects of operations and to provide his full focus on his family," said Shannon White, announcing she was stepping in as CEO. White made the statement in a letter to the company staff, as reported by The New Orleans Advocate.
One of the accusers named Besh specifically in her claim, and the chef has responded to say it was "a consensual relationship with one member of my team."
In a statement made by Besh, he apologized to his employees and to his family. "Two years ago, I deeply hurt those I love by thoughtlessly engaging in a consensual relationship with one member of my team," Besh said. "Since then I have been seeking to rebuild my marriage and come to terms with my reckless actions given the profound love I have for my wife, my boys and my Catholic faith. I also regret any harm this may have caused to my second family at the restaurant group, and sincerely apologize to anyone past and present who has worked for me who found my behavior as unacceptable as I do."
It was reported that the company, which was established in 2005, did not previously have an official human resources department to process employee complaints. The company stated it is establishing a new employee assistance program which will offer services such as counseling and a confidential phone number that employees can use to voice any concerns.
The restaurant group operates 11 restaurants, as well as a bar and event space in New Orleans. On Sunday, Harrah's New Orleans casino confirmed it was severing ties with Besh. The casino had featured a Besh Steak restaurant since 2003.
The company had emerged as a leader during New Orleans' rebuilding in the wake of Hurricane Katrina devastating the area in 2005.
Celebrity chef and TV personality Anthony Bourdain chimed in on the situation via his Twitter account on Saturday. Linking to an article about the matter, Bourdain commented, "The beginning of the end of institutionalized Meathead Culture in the restaurant business."
The beginning of the end of institutionalized Meathead Culture in the restaurant business. https://t.co/FUlh0FCSuZ

— Anthony Bourdain (@Bourdain) October 21, 2017