15 Chefs Who Have Refused to Work With Donald Trump
Although President Donald Trump's diet has sparked thousands of headlines, the commander in chief doesn't seem all that interested in food. Trump has had plenty of run-ins with various chefs. Some don't like his politics. Others don't want to get too closely linked to the president's volatile public image. And still others don't seem to appreciate his meat-and-potatoes approach to dining.
Check out 15 high-profile chefs who have either refused outright to work with Trump or have made comments that clearly reveal they'd never want to be the White House chef or open a restaurant at one of Trump's properties.
1. José Andrés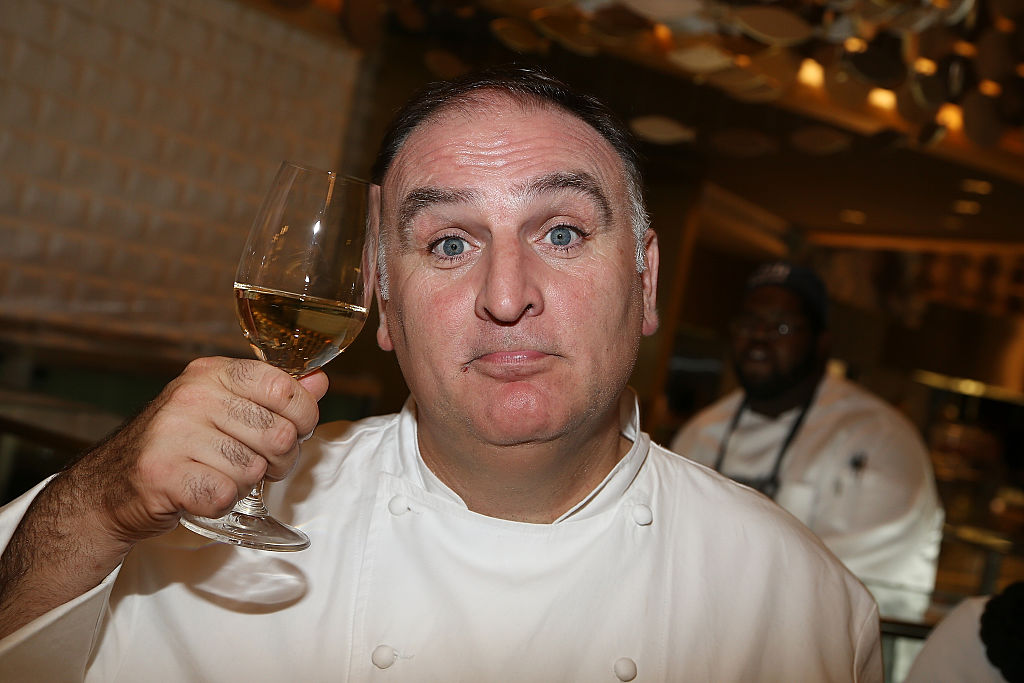 D.C.-based chef José Andrés, who owns almost 20 restaurants, backed out of a deal to open the flagship restaurant in the Trump International Hotel on Pennsylvania Avenue. The reason why, according to The Washington Post? Trump's anti-immigrant comments.
The Spanish-born chef became an American citizen in 2013. Andrés explained of his decision to drop the project, "More than half of my team is Hispanic, as are many of our guests. And, as a proud Spanish immigrant and recently naturalized American citizen myself, I believe that every human being deserves respect, regardless of immigration status."
Next: Geoffrey Zakarian
2. Geoffrey Zakarian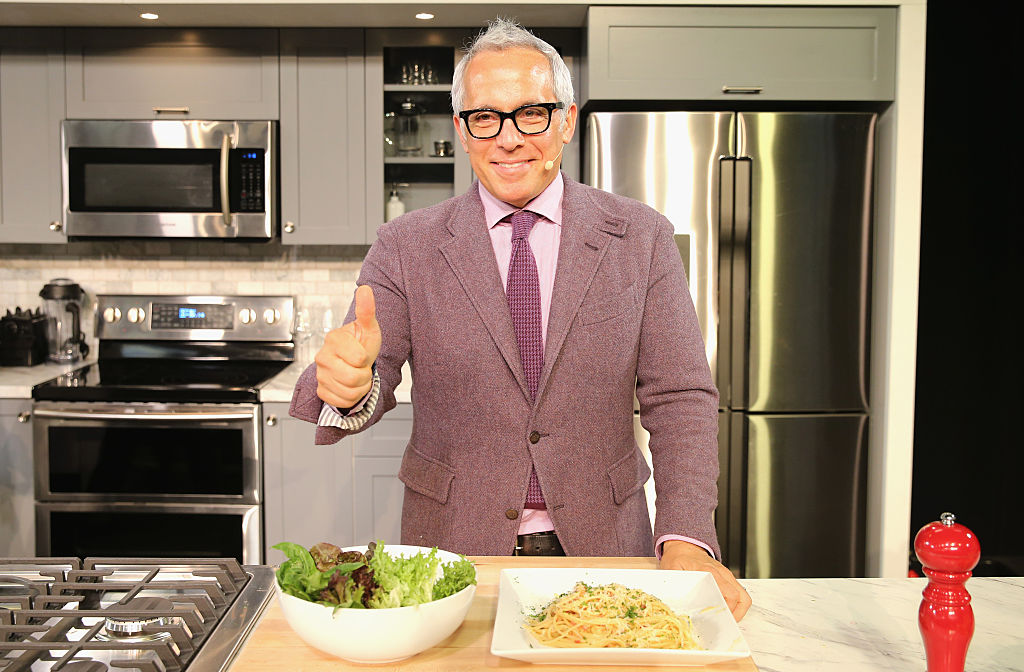 Celebrity chef Geoffrey Zakarian also bailed on plans to open a new restaurant in the Trump International Hotel in Washington, D.C. According to GrubStreet, Zakarian forfeited his $500,000 deposit and "wiped his hands clean of the Donald" following Trump's racist remarks about Mexican immigrants.
"We are a nation built from immigrants, my family included," Zakarian said. "The recent statements surrounding Mexican immigrants … do not in any way align with my personal core values. In light of this, I am unable to move forward" with the restaurant.
Next: Cathal Armstrong
3. Cathal Armstrong
The Trump camp scrambled to find replacement restaurants for the D.C. hotel. Representatives for the hotel contacted many chefs about the project, including Cathal Armstrong, a James Beard Award-winning chef. But, as The Washingtonian explains, "Trump's controversial comments about immigrants had already poisoned the well among some other restaurateurs."
In documents obtained by the publication, Armstrong was named on a list of potential tenants, next to a note saying, "likes project, but recent press is too much to swallow." The Dublin-born chef headed to the States in the 1990s. And like many other chefs who turned down the project, Armstrong seems to implicitly appreciate the important role immigration plays in the country.
Next: Fabio Trabocchi
4. Fabio Trabocchi
Top Chef alum Fabio Trabocchi was also named as a chef who might be interested in opening a restaurant at Trump's new D.C. hotel. But he ultimately declined working with Trump because of the flurry of bad press surrounding Trump's comments on immigrants and immigration.
Trabocchi's wife, restaurateur Maria Trabocchi, said the president or any member of his administration would be welcome to eat at any of the restaurants she and her husband own. "Of course, we welcome any president in our restaurant," she said. "It's an honor always to have a president, whoever it is." But that apparently doesn't mean either Trabocchi wants to work directly with Trump.
Next: Eric Ziebold
5. Eric Ziebold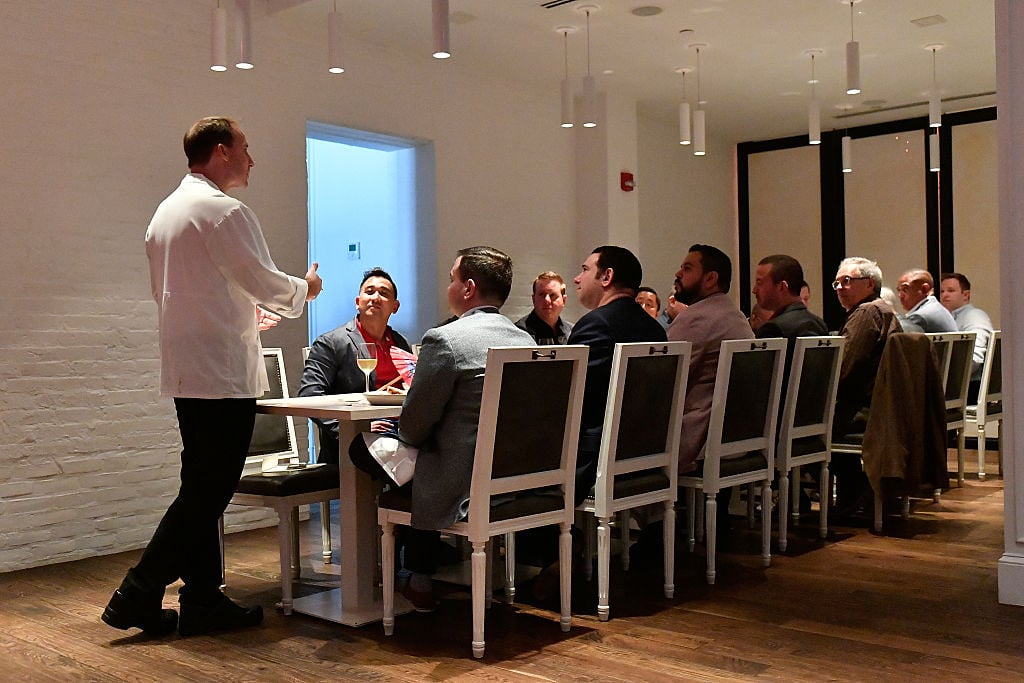 The Washingtonian also named Eric Ziebold as a chef who opted not to work with Trump. (The Trump camp approached Ziebold after Zakarian and Andrés dropped the Washington hotel project.) As Eater pointed out, the firm responsible for finding restaurants for the hotel questioned whether it wanted to maintain Trump as a client as chefs, such as Ziebold, continued to decline the opportunity to open a restaurant at Trump's property.
Next: Stephen Starr
6. Stephen Starr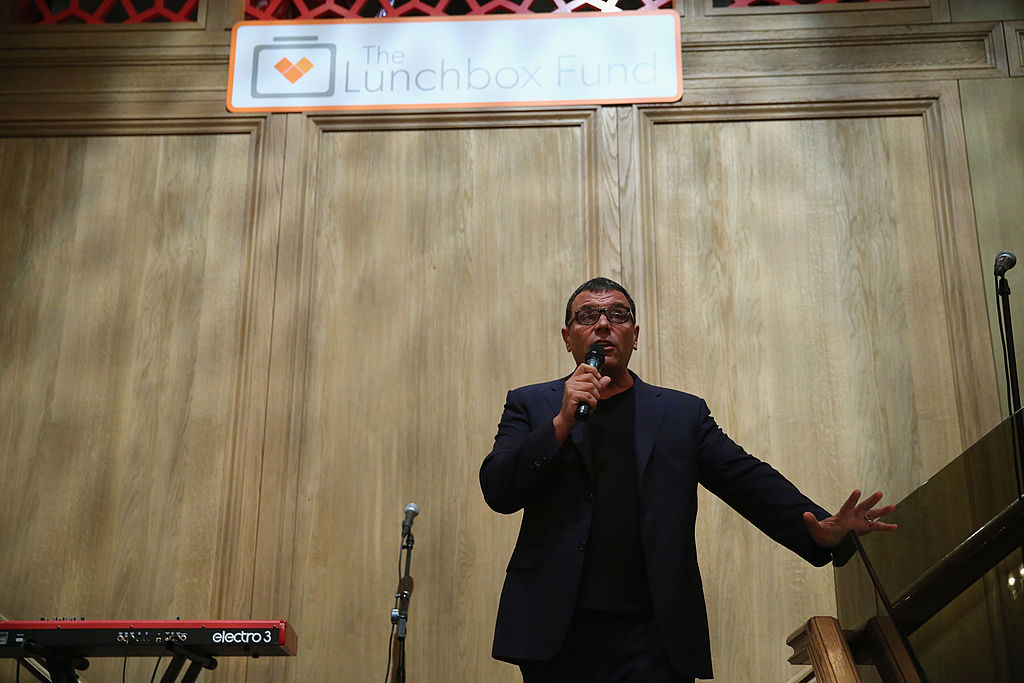 According to The Washingtonian, "Other national names were also turned off in the wake of Trump's comments, including Stephen Starr." But Philly.com learned the Top Chef guest judge and Starr Restaurants founder didn't actually turn down the project because of Trump's politics.
The website reported of Starr's decision, "Politics were not involved. Starr told me on Wednesday that the timeline was off. 'They actually approached me before he ran for president,' Starr said. 'It just wasn't a good deal.'"
Next: Richard Sandoval
7. Richard Sandoval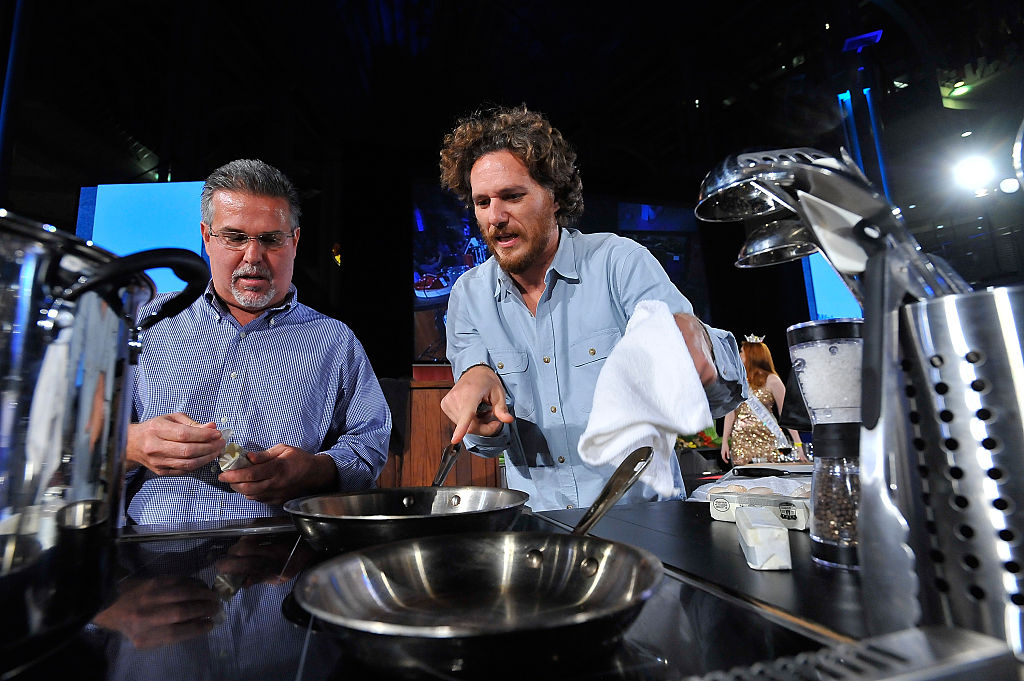 Award-winning chef Richard Sandoval grew up in Mexico City. He now has a portfolio of restaurants that serve Mexican, Latin-Asian, Peruvian, and Pan-Latin food. And Sandoval was also named on the list of chefs who turned down the opportunity to open a restaurant at Trump's Washington, D.C., hotel.
In the documents obtained by The Washingtonian, Jeffrey Pollak — managing principal and vice president for the real estate brokerage and design firm tasked with finding restaurant and retail tenants for Trump's hotel — had his own take on the situation. In his assessment, "All the chefs know each other, and I think they were just staying away from it at the time this was all going down. … They were all very politically correct and said, 'We're avoiding it for political reasons.'"
Next: Tom Colicchio
8. Tom Colicchio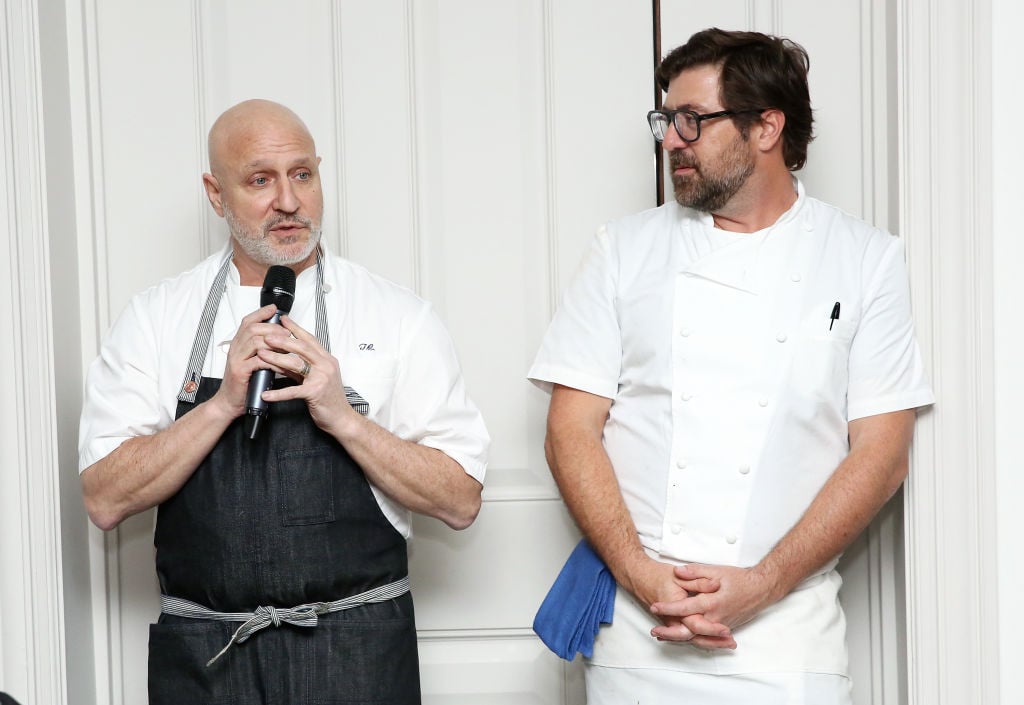 Eater reported it's not surprising Tom Colicchio turned down an offer to open a restaurant at Trump's Washington, D.C., hotel. "No surprise there, given Colicchio is a vocal Democrat," the publication reported. The Top Chef host posited that Trump was in for a big surprise with his anti-immigration stance. He said, "When Trump takes a look at immigration and who needs it, he's going to change his tune very quickly."
But Colicchio, like other chefs involved in food policy, acknowledged Trump's policies can deeply affect food in he United States. And on that count, Colicchio expressed some hope. "If we can, No. 1, acknowledge that healthy food in this country is too expensive and help come up with a solution, maybe it's federal subsidy programs on how to make nutritious food more accessible and less expensive, I don't care who does that, I'll be behind them."
Next: Bryan Voltaggio
9. Bryan Voltaggio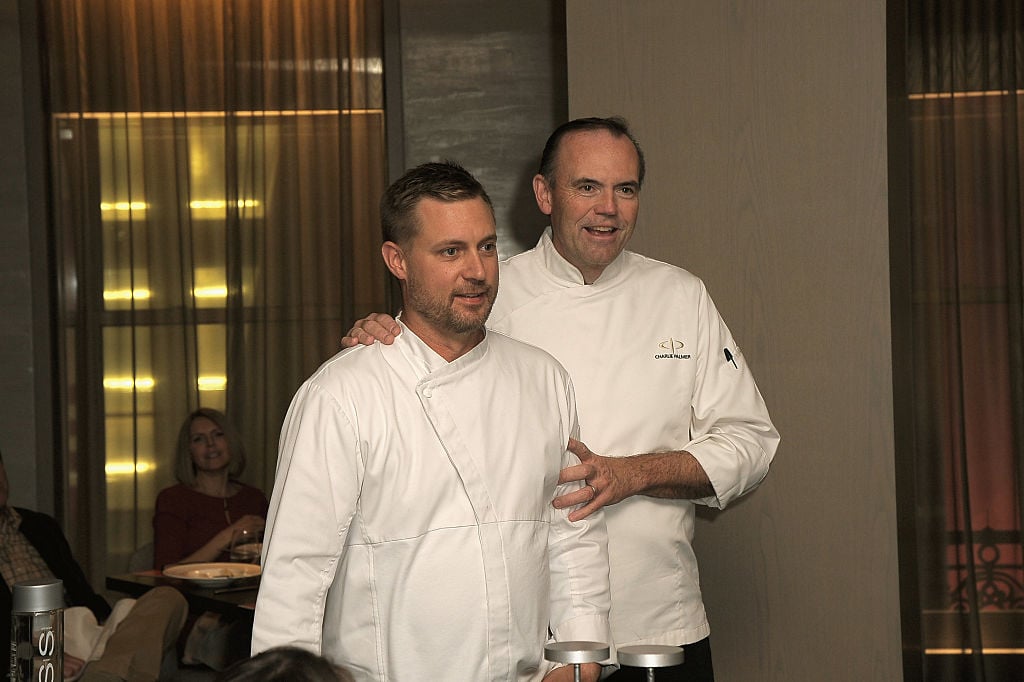 The Washingtonian reported in trying to find the right chef for a restaurant at the D.C. hotel, Pollak pushed for a deal with Top Chef alum Bryan Voltaggio. Voltaggio had talked with the hotel before Andrés signed his lease. After both Andrés and Zakarian backed out, "Voltaggio expressed interest in at least having some conversations with the Trump team. But it never went anywhere."
The chef was concerned about the public knowing that "he was going to be looking at or talking to Trump," according to his broker. And, as per his broker's diplomatic take on Trump's public image and PR situation, "he doesn't want the current agitation to tarnish him."
Next: David Burke
10. David Burke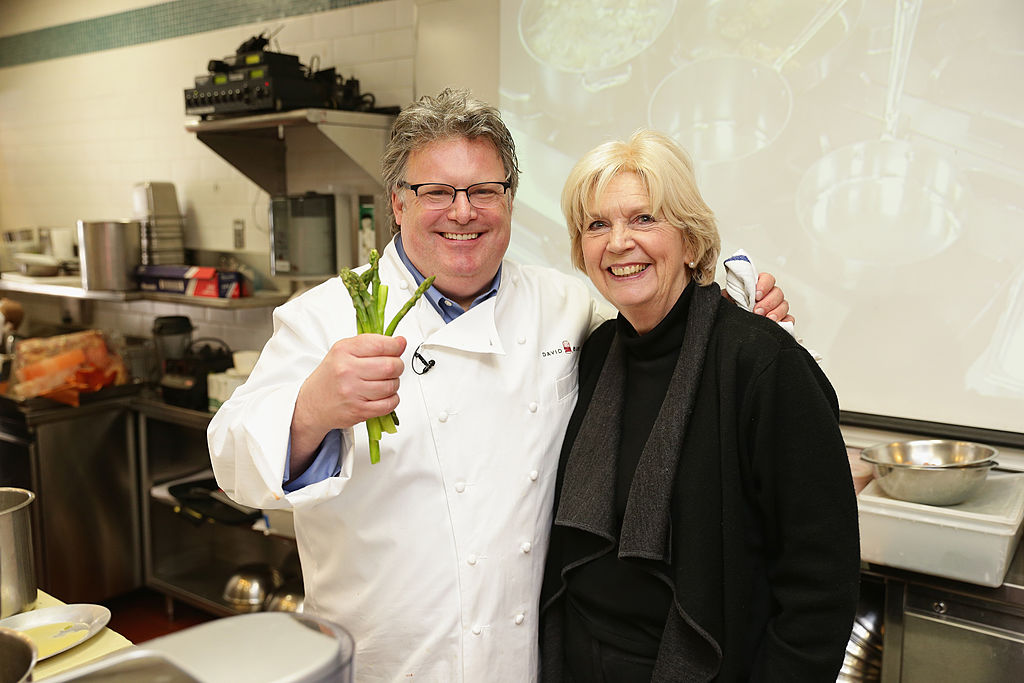 Make no mistake. James Beard Award-winning chef David Burke did agree to open a restaurant inside Trump's contentious D.C. hotel. But he refused to work with Trump in another high-profile capacity: as White House chef. Men's Journal reported even though the Washingtonian, Food & Wine, and Politico all said Burke was a leading candidate for the job, Burke himself said otherwise.
"I think it's prestigious and would be a great thing to have on your resume," Burke told Men's Journal of the post of White House chef. "However, I don't think the White House is a job for a chef of my creativity and caliber." But as the magazine reported, "It's not hard to see why a culinary hot shot would balk. What would you rather do: open restaurants and appear on Top Chef or spend your nights burning Trump steaks for the commander in chief while he wanders the White House in his bathrobe?"
Next: Jean-Georges Vongerichten
11. Jean-Georges Vongerichten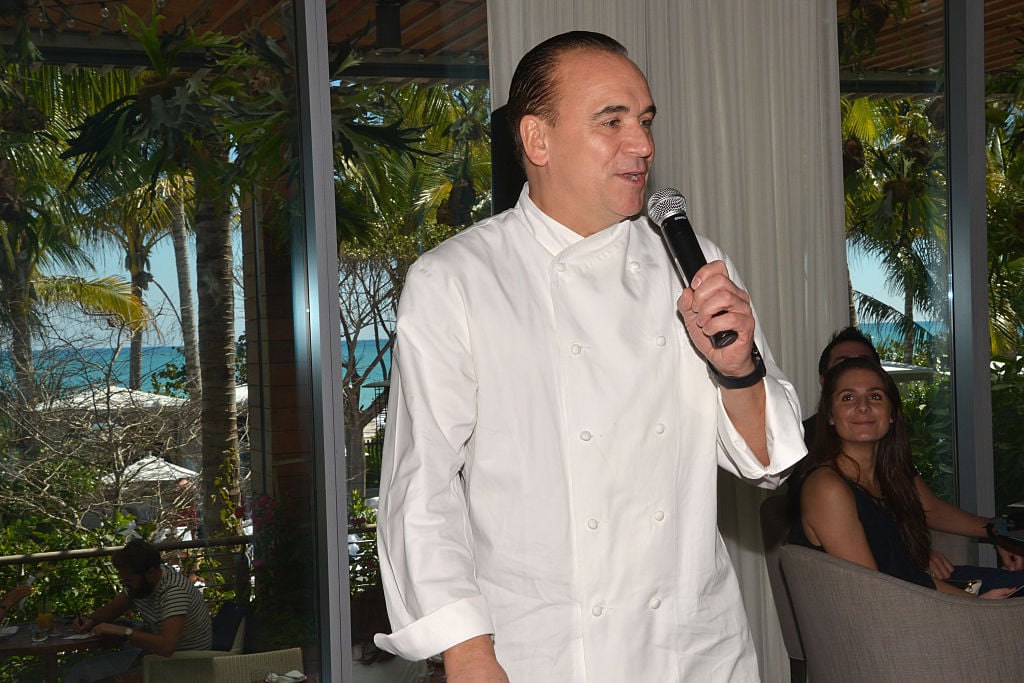 Another chef who has worked with Trump in one capacity but declined to take on the job of White House chef? Jean-Georges Vongerichten. Hollywood Reporter explained Vongerichten has been the longtime chef at Trump International Hotel and Tower in New York. In fact, he has had a business relationship with Trump since 1997. And for the most part, that seems to have gone well.
But that didn't translate into enthusiasm for the idea of following Trump to the White House, especially because the chef has a portfolio of restaurants to keep up with. "Of course I would have a conversation with the president,'' Vongerichten told Hollywood Reporter. "But I have to focus on my restaurants, and I have them globally, including in China. I would be concerned about being perceived as political."
Next: Joe Isidori 
12. Joe Isidori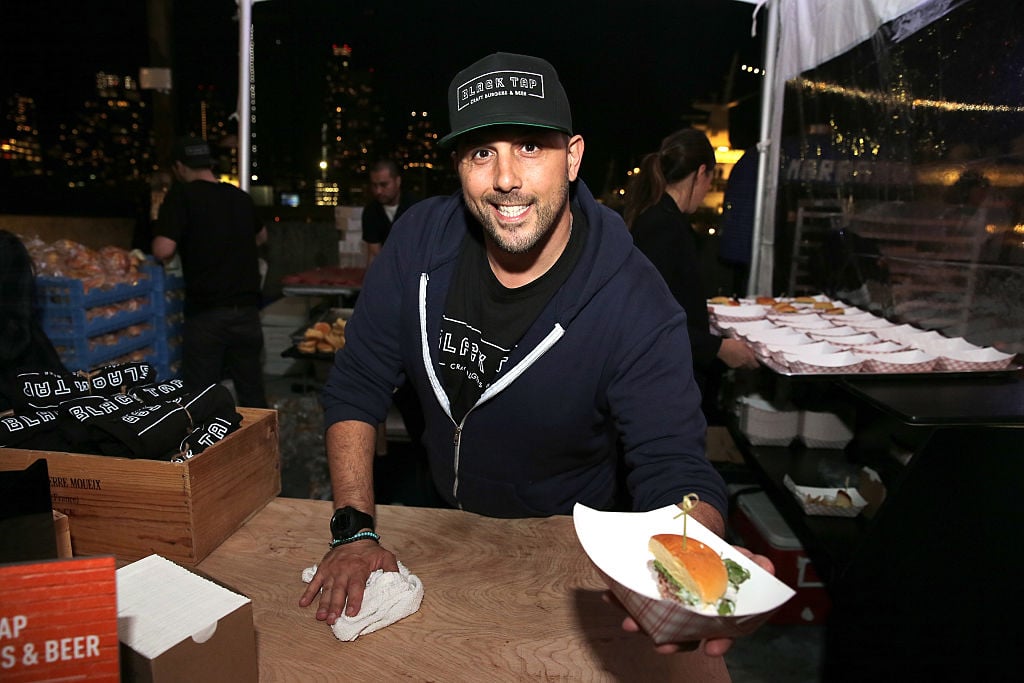 Hollywood Reporter also spoke with Joe Isidori. The Michelin-starred chef worked for Donald and Melania Trump from 2003 to 2008. He was an executive chef at the Trump Organization and at Mar-a-Lago. And, along with Vongerichten, he catered the couple's wedding. "They were so nice to me and treated me like family," Isadori told Hollywood Reporter.
But even though Isidori had a positive experience with the Trumps, Hollywood Reporter learned he "isn't looking for an encore." In fact, the chef told the publication pretty diplomatically, "I want to focus on my restaurants, and it would be too difficult to do both."
Next: Hugh Acheson
13. Hugh Acheson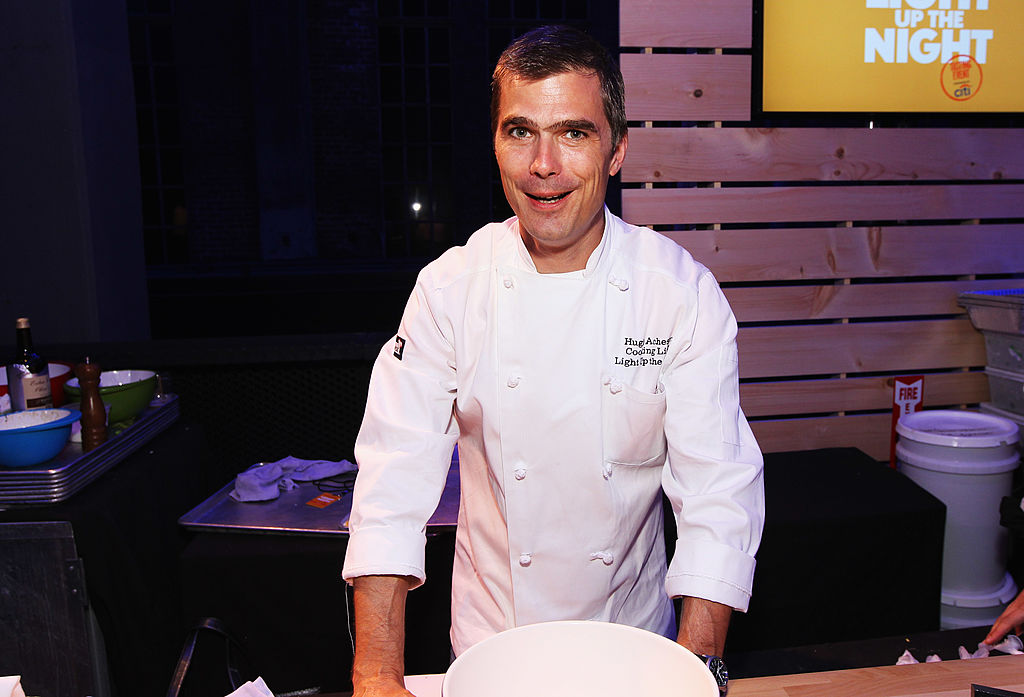 Following Trump's election as the president of the United States, Top Chef judge Hugh Acheson distributed a memo to the staff at his restaurants and coffee shop. What he said in the memo made it pretty clear Acheson wouldn't be lining up to work with Trump anytime soon. "There will be problems. There will be incidents. Sadly, the country just empowered some hatred and gave it credence," Acheson wrote.
He added, "It is a small percentage who feel this way, but the vitriol cannot be ignored. The customer is always right, until they are wrong. And when they are wrong with epithets or cruelty they will be asked to leave. This is not me giving you an aggressive power to wield, but rather making sure you understand the ethos I have in protecting what I believe in and what I do not have the patience for."
Next: Mario Batali
14. Mario Batali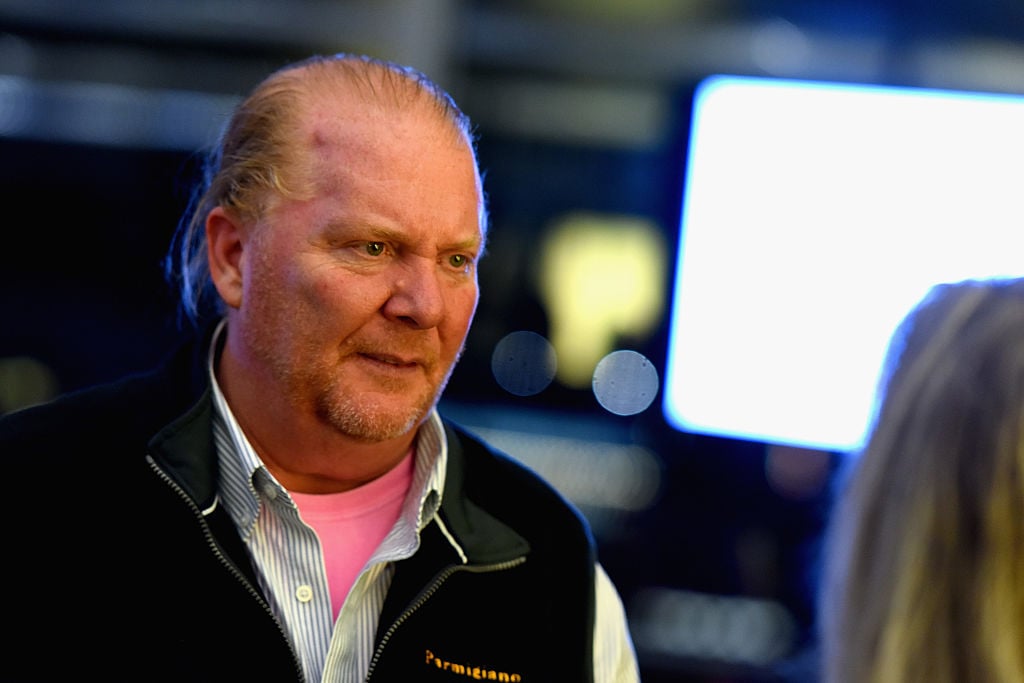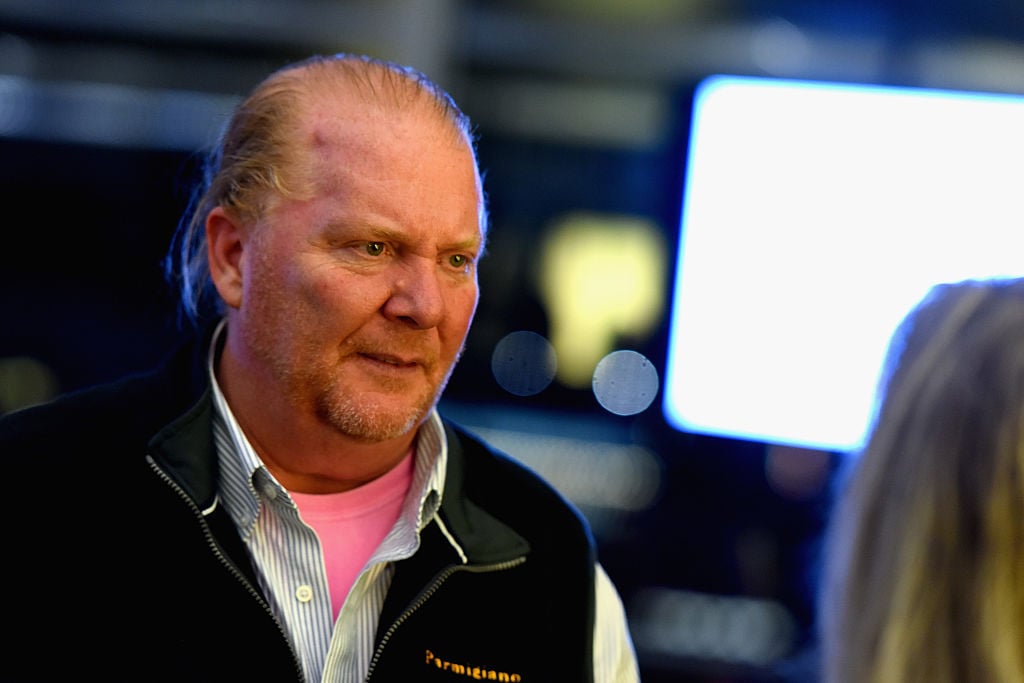 So far as we know, Mario Batali hasn't technically refused to work with Trump. But his comments make it pretty obvious he wouldn't be excited to open a restaurant with Trump (or to take on the role of the White House chef). People reported Batali, who has traveled across America studying regional cuisines, had some strong words to share about Trump's immigration ban.
"If we're saying, out of fear, that we're not interested in immigrants right now … we just have to be a little more thoughtful when we say something as stupid as that," Batali said. The chef was raised in Seattle but went to high school in Madrid. And he undertook culinary training in England and Italy. So it might not surprise you that Batali characterized Trump's policy as a "thinly veiled fear move." He added, "It threw everything into chaos."
Next: Anthony Bourdain
15. Anthony Bourdain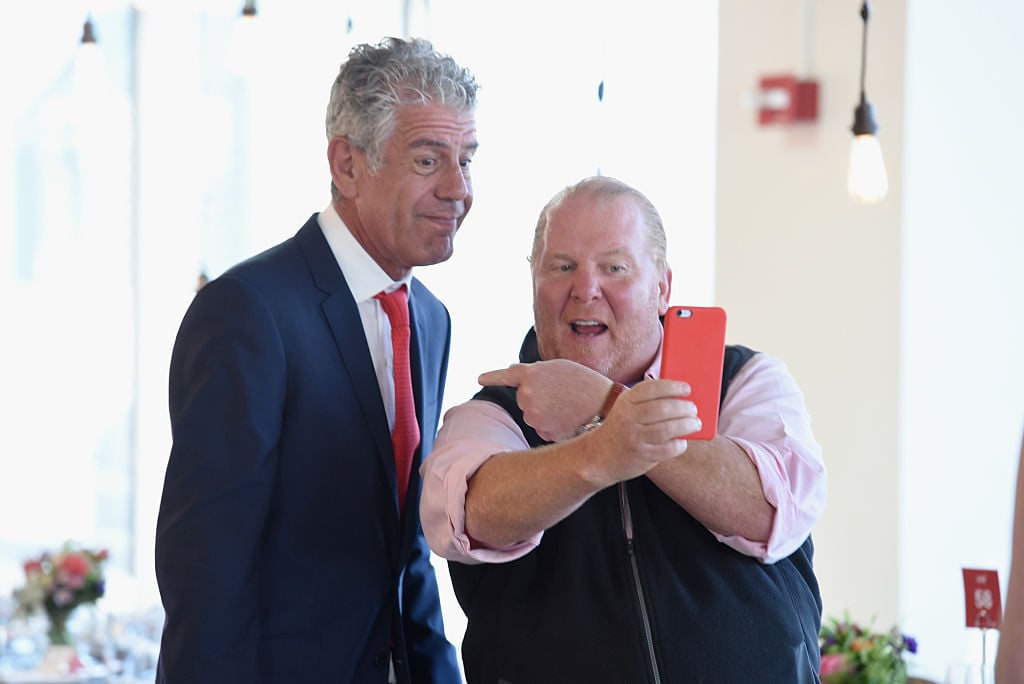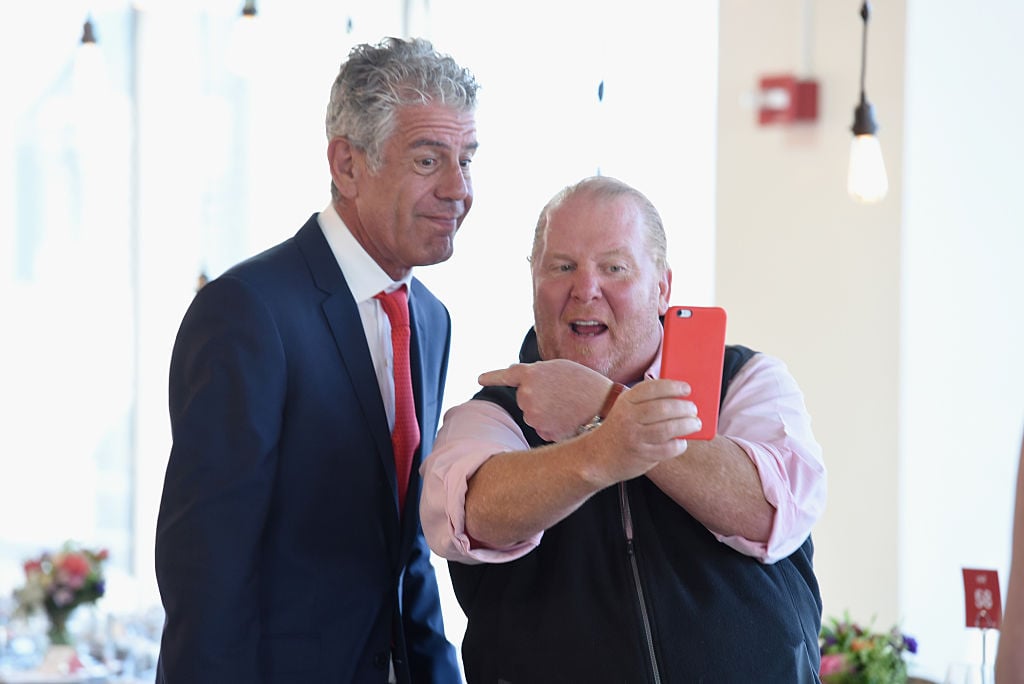 Parts Unknown host Anthony Bourdain has had many harsh words for Trump. So it seems safe to bet Bourdain would never work with Trump. In an interview with Eater, the chef said, "My many years of living in his orbit have not left me with a favorable impression." (Bourdain, like Trump, has been a longtime New Yorker.)
Bourdain also expressed his contempt for chefs who decide to work with Trump and open restaurants in his properties. And in an interview with The Wrap, Bourdain said he would "absolutely f*cking not" sit down for a meal with Trump. That probably means he wouldn't want to work with Trump either.