An Inside Look at What Chip and Joanna Gaines' Nursery Might Look Like for Baby No. 5
Chip and Joanna Gaines are pregnant with their fifth child, which means a Fixer Upper nursery is underway. And while the happy couple hasn't shared any details on what they're planning for baby no. 5, we can't help but speculate nursery details.
From the color scheme to the mix of textures and materials (cough, shiplap, cough), we take an inside look at some of the TV couple's favorite home decor details and how they might incorporate those trends into baby no. 5's nursery.
1. Gray walls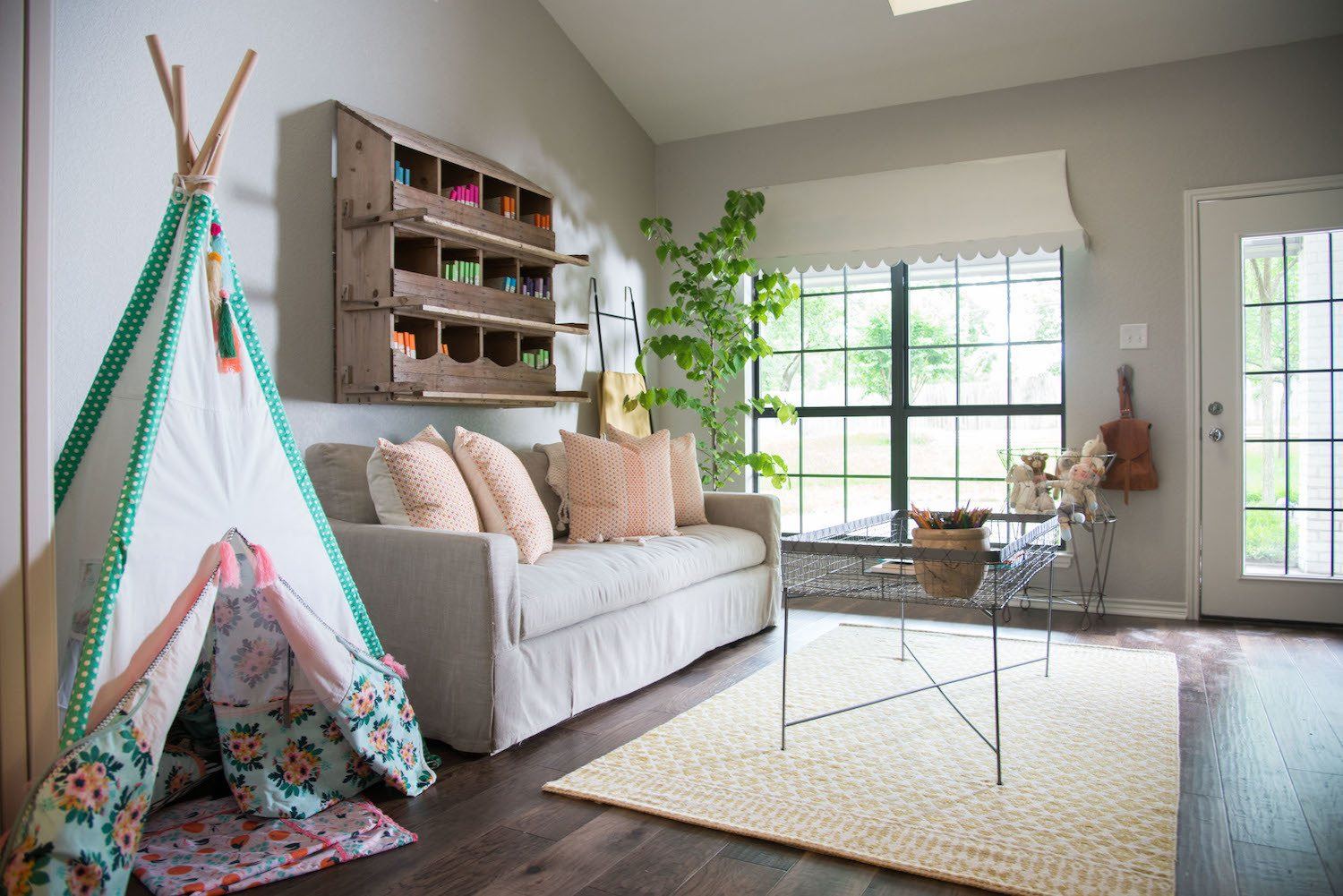 Whether it's their farmhouse or most memorable fixer uppers, one thing's for certain: Chip and Joanna love a gray wall. So, we wouldn't be surprised if they painted baby no. 5's room a neutral gray tone.
2. White bedding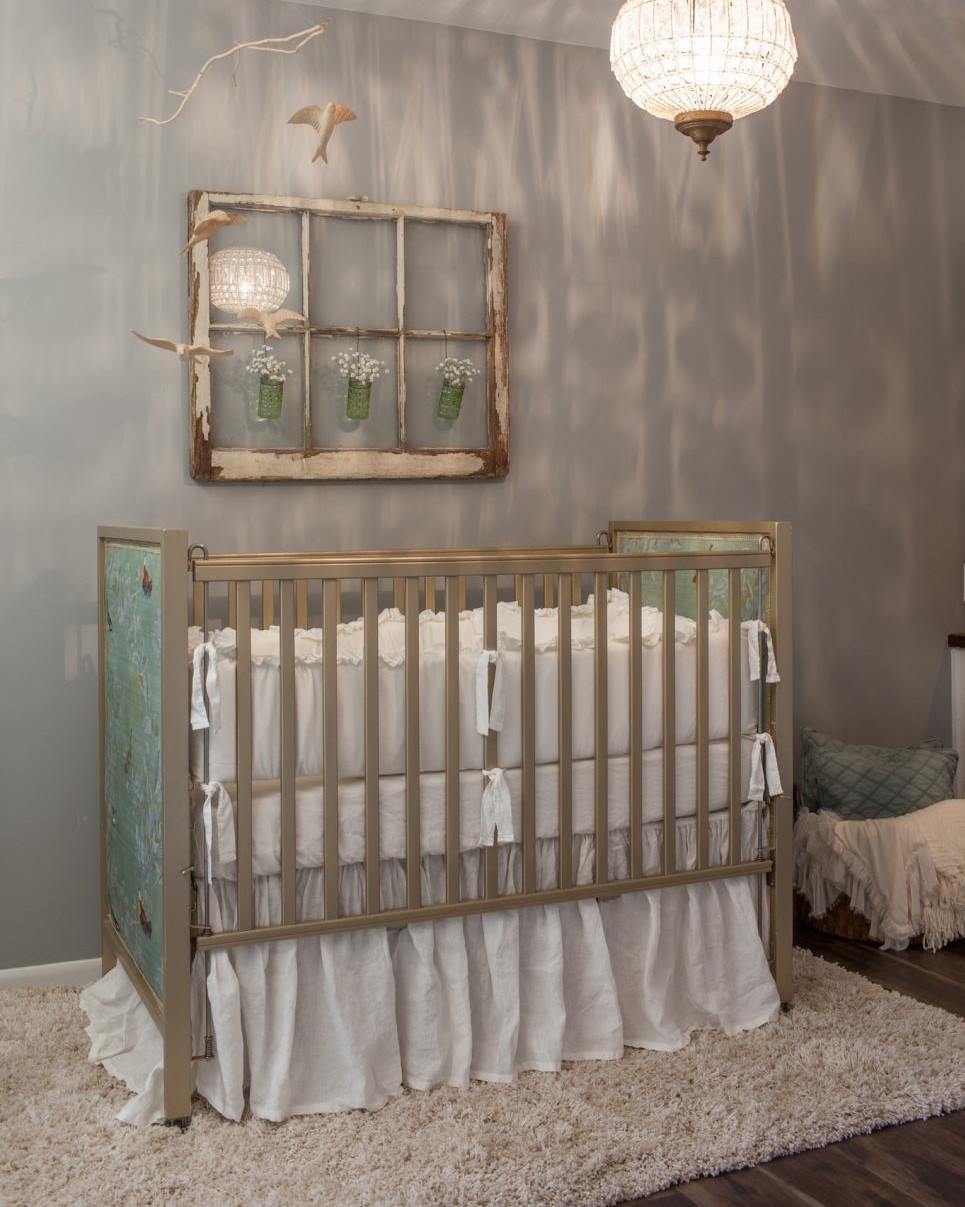 If you take a look at some of the nurseries Joanna Gaines has decorated on Fixer Upper, you'll notice she likes white bedding. Whether it's solid white or mixed with hints of color, white crib bedding is definitely in her baby's future.
3. Shiplap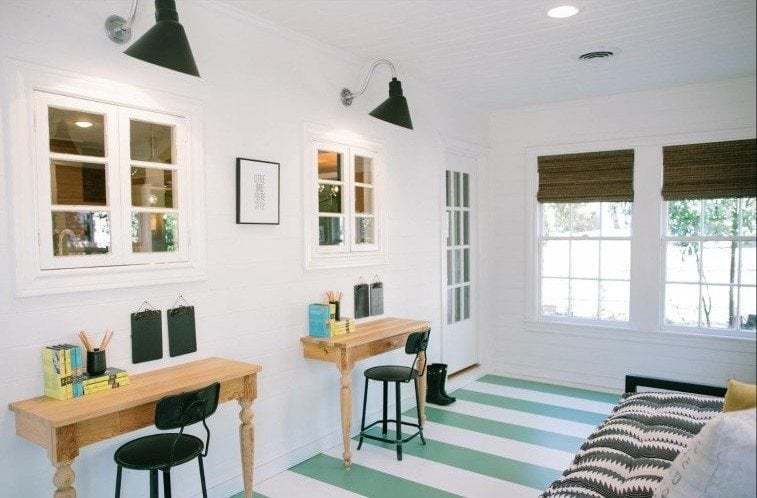 It's no secret that Chip and Joanna love shiplap. In fact, Joanna has used it a handful of times in kids room makeovers. We'd be surprised if baby Gaines' nursery doesn't include a shiplap accent wall.
4. Rustic accessories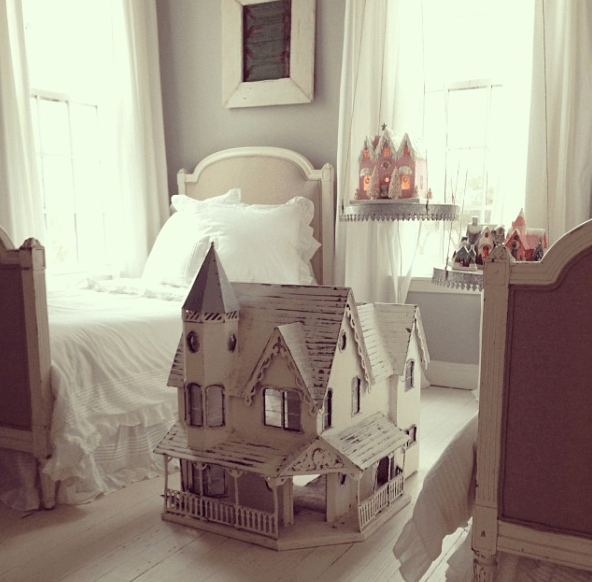 Joanna has a special talent of finding common home accessories with a rustic twist. Case in point: This gorgeous farmhouse dollhouse. From wall decor to toys, her baby's nursery will be nothing short of rustic chic.
5. Lots of tin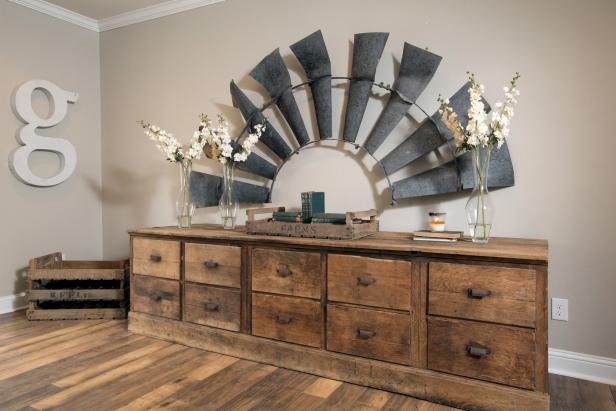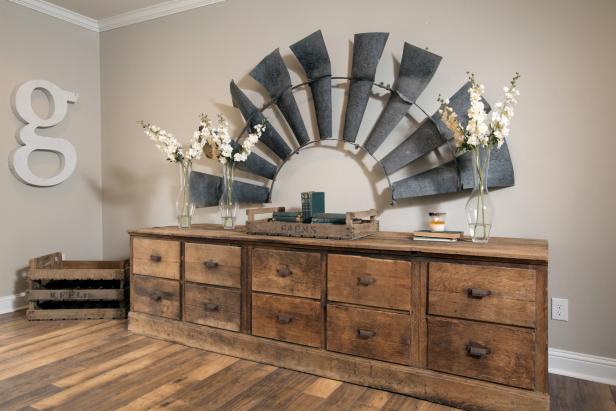 Speaking of rustic accessories, we wouldn't be surprised if she uses tin as a focal point in the nursery. Whether it's an antique sign or whimsical mobile, it wouldn't be a Gaines nursery without it.
6. A wrought iron crib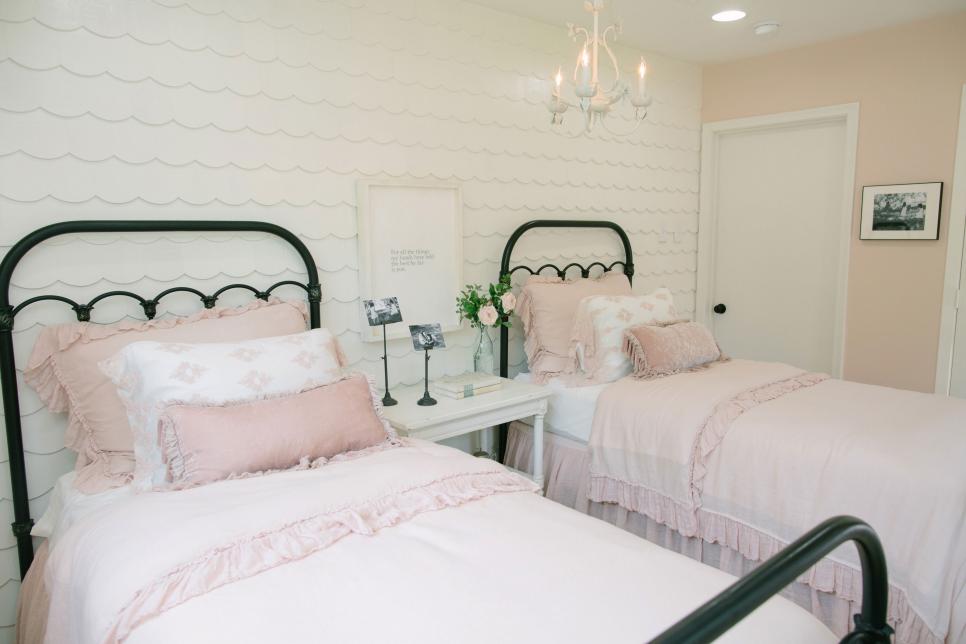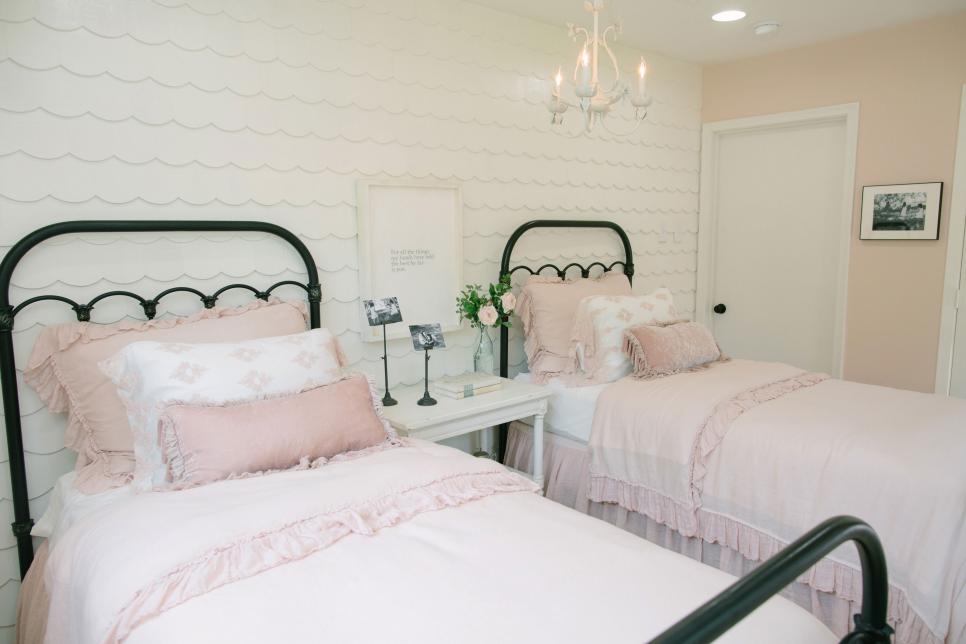 We've seen Joanna use wrought iron a few times and particularly loved the wrought iron twin beds in 'the girls room' in the Mid Century Modestly Priced House. Perhaps she will draw inspiration from her past creation and incorporate a wrought iron crib in her nursery.
7. Whimsical stuffed farm animals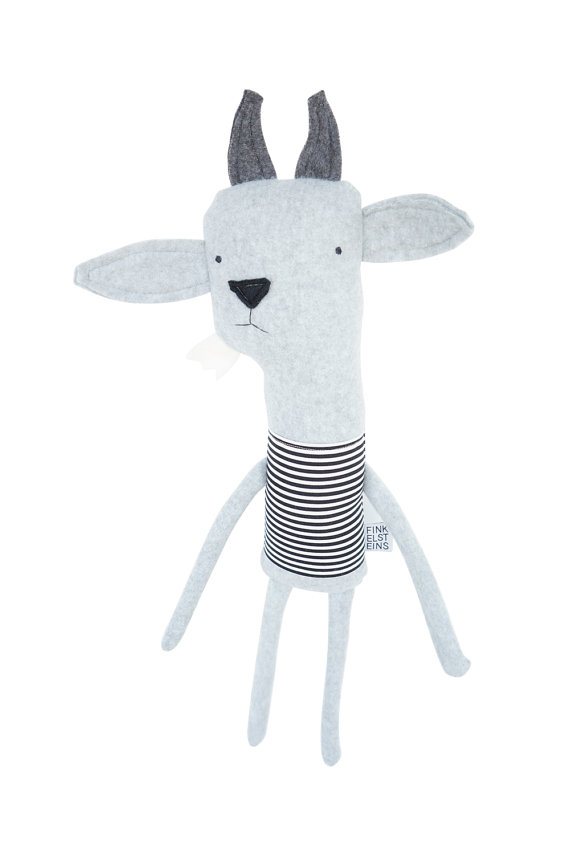 We love the whimsical stuffed animal trend and we're sure Joanna does, too. Whether its a stuffed deer or a goat, baby Gaines definitely has a unique stuffed farm animal in his or her future.
8. Chic storage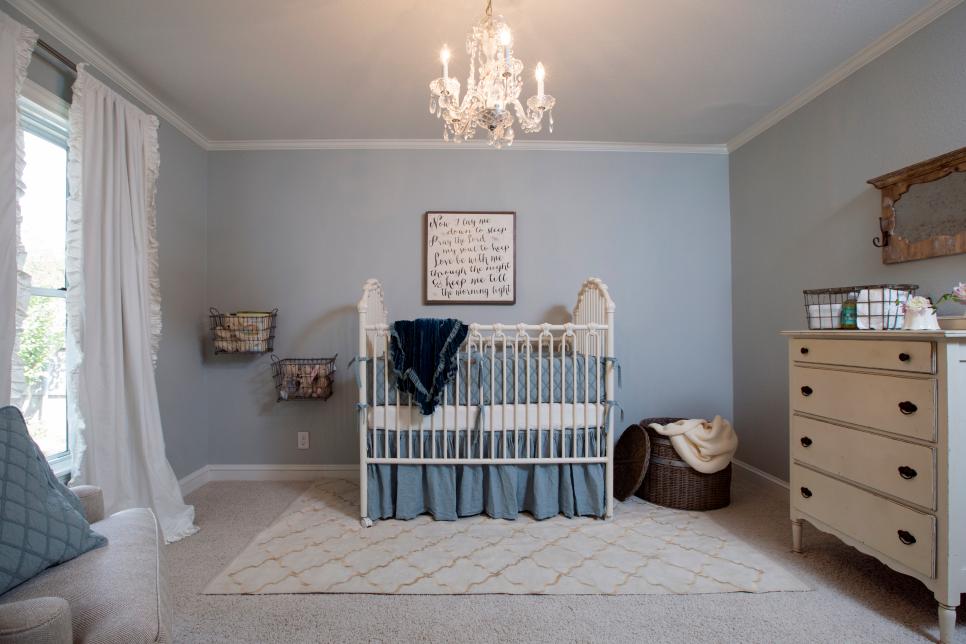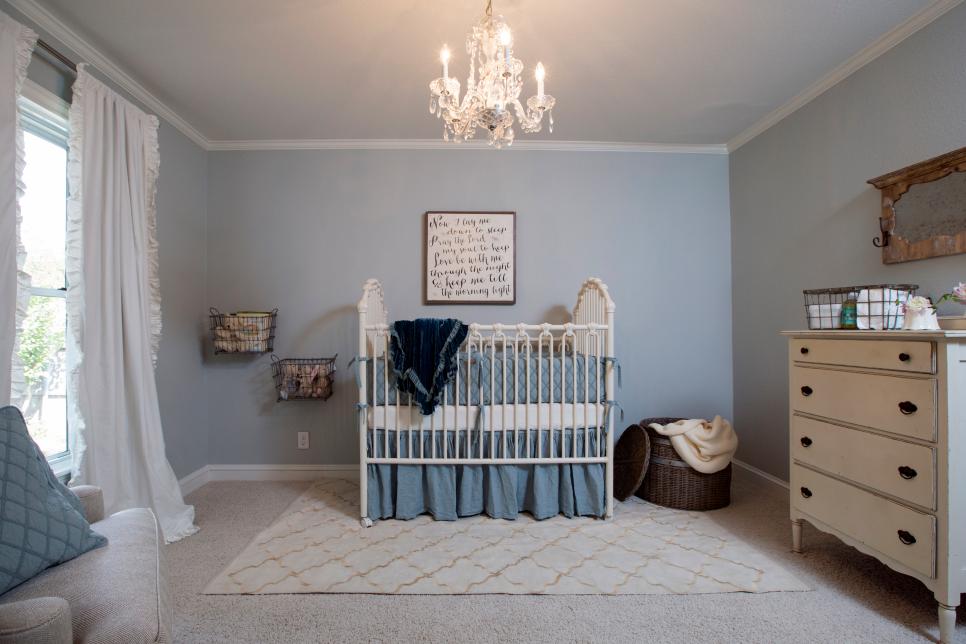 It's not a nursery without some storage. And while it's a nursery necessity, we're certain Joanna will find a way to not only make it functional, but stylish, too.
Check out The Cheat Sheet on Facebook!