Chip and Joanna Gaines' Target Christmas Collection is Here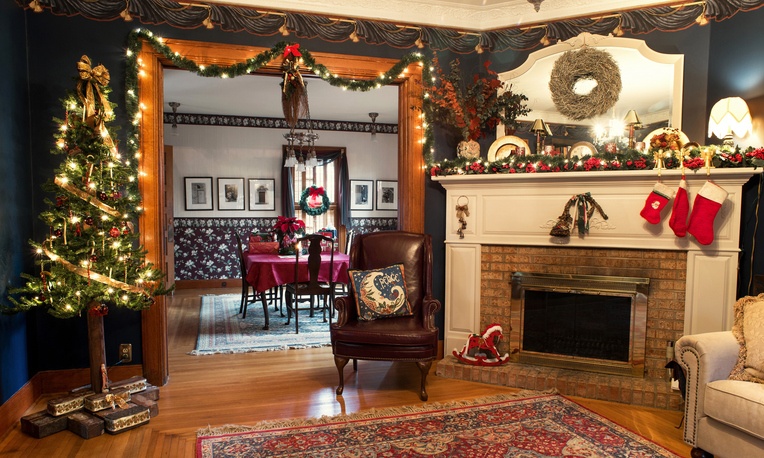 If you've always wanted to decorate your home like Chip and Joanna Gaines, now is your chance. The holidays are the perfect time of year to try out all those decorating ideas you've seen on HGTV's Fixer Upper or on Joanna Gaines' blog. The current Hearth and Hand with Magnolia collection is focused on a Christmas theme. The latest collection is sure to provide inspiration for all your decorating projects. Here's what to expect from Chip and Joanna Gaines' new Target Christmas collection.
What Chip and Joanna Gaines' Target Christmas collection includes
Chip and Joanna make holiday shopping fun. There's a wide selection of Christmas decorations and holiday-themed items. There's one item the whole family will love: matching holiday pajamas. There are even matching pajamas for pets and babies. You won't have to worry about getting cold in these pajamas. Each sleepwear set of has long sleeves and pants. The Christmas collection also includes holiday stockings, wreaths, gifts, and tree ornaments.
Add these to your gift list
If you don't know what to buy your loved ones for Christmas, Chip and Joanna make it easy. The collection contains several gifts for kids, mugs, and festive decor for the home. Here's a sample of some of the unique gifts you'll find:
Toy doll farmhouse
The toy doll farmouse comes with a front porch and outdoor seating area, along with rocking chairs and a table with benches.
---
Mailbox for letters to Santa
Delight the children in your home with a mailbox just for letters to Santa Claus. The box has a slat on the top so letters can be easily slipped inside.
---
Rocking goat
This could be used as a child's toy or a piece for decorating your home.
---
Stoneware mug with trees
Start the morning off with a relaxing picture of trees on your mug of coffee or tea.
How Joanna Gaines decorates for Christmas
Joanna takes Christmas decorating seriously. She not only decorates her home but also the Magnolia Market and the bed and breakfasts she and Chip own. On her Instagram account, Joanna shared pictures of how she includes Christmas displays in the background at Magnolia Market. "Who believes in Santa?! We sure do! Stop by @magnolia tomorrow between 10a-3p to visit Santa and get your photo taken with him," she wrote on Instagram. Joanna likes to decorate the market with several Christmas trees, lights, and displays. As far as her home, Joanna decorates with more Christmas trees, lights, wall displays, and wreaths.
Celebrating Christmas early
While most people are gearing up for Halloween and Thanksgiving, Joanna chooses to start preparing for Christmas in October, reports People. She recently shared an Instagram story, showing her sister's home. Christmas music was playing in the background. Joanna also mentioned she was already lighting Christmas candles. "My sister couldn't wait for December and I'm not complaining!" she wrote in the video caption.
Read more: Joanna Gaines Shares How She Sets Her Thanksgiving Table
Check out The Cheat Sheet on Facebook!