Chip and Joanna Gaines Want You to Stop Making These Bad Design Mistakes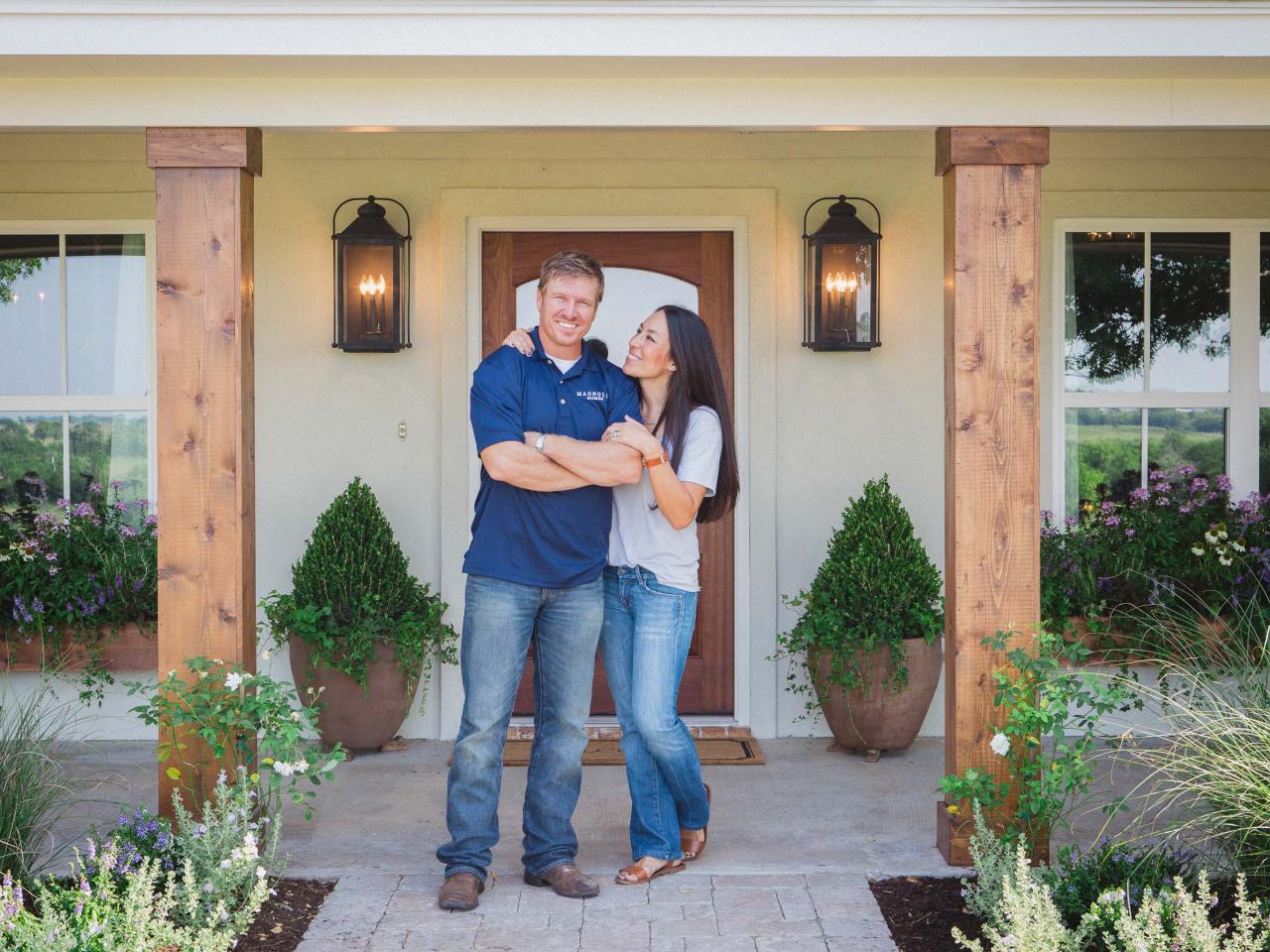 It's hard to believe Joanna Gaines doesn't have any formal interior design training. It just goes to show that having an eye for design isn't something they can teach in school — either you have it, or you don't.
The Gaineses built their empire on the premise of taking the "worst houses in the best neighborhoods" and transforming them into stunning yet practical homes for regular families. Even though their hit show Fixer Upper has ended, Chip and Joanna still have their retail store Magnolia Market at the Silos, along with Magnolia Journal magazine, Magnolia Table restaurant, Magnolia Realty, their product line Hearth & Hand at Target, and oh yeah, a fifth baby on the way.
Even before Fixer Upper made them famous, Chip and Joanna saw plenty of style missteps over and over again. Ahead, check out the most common design mistakes they wish you'd stop making.
1. Focusing all your efforts inside
You might have noticed on Fixer Upper that Joanna never uses the entire renovation budget on the interior. She always makes a plan to fix the outside, too.
In an interview with Architectural Digest, Joanna recommends freshening the landscape, adding shutters, and wrapping columns in redwood or cedar as great ways to improve curb appeal without breaking the budget.
Next: Joanna claims this is the most important first step people forget to take.

2. Remodeling without a plan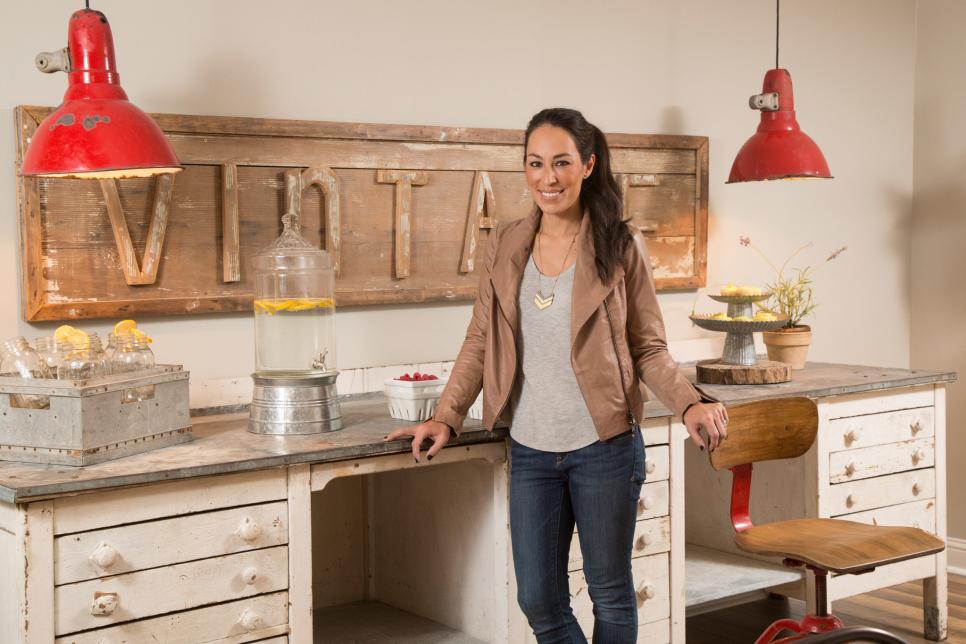 One of the first things Joanna shows homebuyers on Fixer Upper is a sketch of her ideas for the renovation. She includes details down to the accessories she might use, color palette, and large projects, such as removing or adding walls.
Whether you're planning a huge renovation or you're just doing some simple redecorating, it's vital to draw out a plan for the space that goes beyond the basics. Joanna shares her best tips for this with Architectural Digest: "When we're in the beginning stages of discussing the client's style and what design elements they want to incorporate, I always tell them to build an inspiration board on Pinterest to get a feel for what they want in their space."
She goes on to say that Houzz is another great source for design inspiration and creating mood boards.
Next: The real reason your walls should stay bare for weeks — or even months — after a move

3. Rushing through the decorating process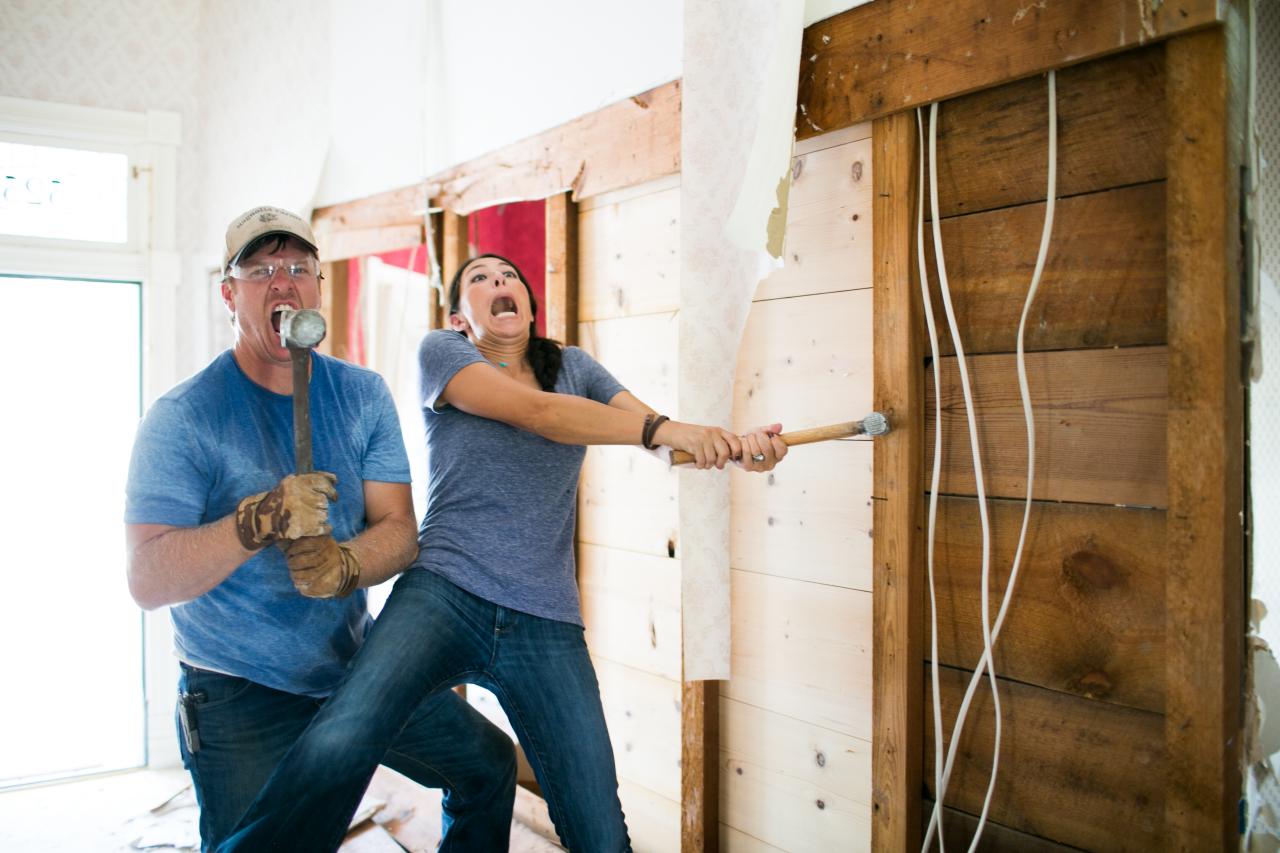 You just moved into a new home. But wait! That doesn't mean you need to rush to decorate it.
Joanna recommends living in the space for a little while and pausing to thoughtfully collect decorative items.  "Let your house tell your family's story. Don't rush to decorate just to have it decorated. Take your time and collect pieces that mean something to you and your family," she tells People.
Next: Joanna says this is the most undervalued part of the home.

4. Neglecting to think about storage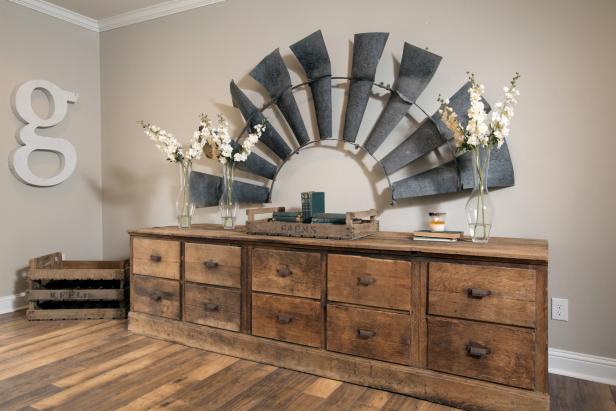 Her renovations are certainly beautiful, but Joanna prides herself on also designing for everyday life. She'd never choose an element that was pretty but not practical.
Same goes for storage. Even if you're an aspiring minimalist, you probably still have a fair amount of stuff. Your design should incorporate plenty of attractive storage solutions to accommodate your must-have items.
Joanna tells Architectural Digest, "I think storage is the most undervalued part of a home. Adequate storage can make every room feel more peaceful and beautiful simply by removing clutter and freeing up visual space."
Joanna recommends finding unique, interesting pieces for storage rather than boring old cube shelves.
"Look for practical pieces that tell a story and fit your style. These may take longer to find, but they'll be worth the wait," she says.
Next: She doesn't always think an open floor plan is a great idea.

5. Choosing the wrong layout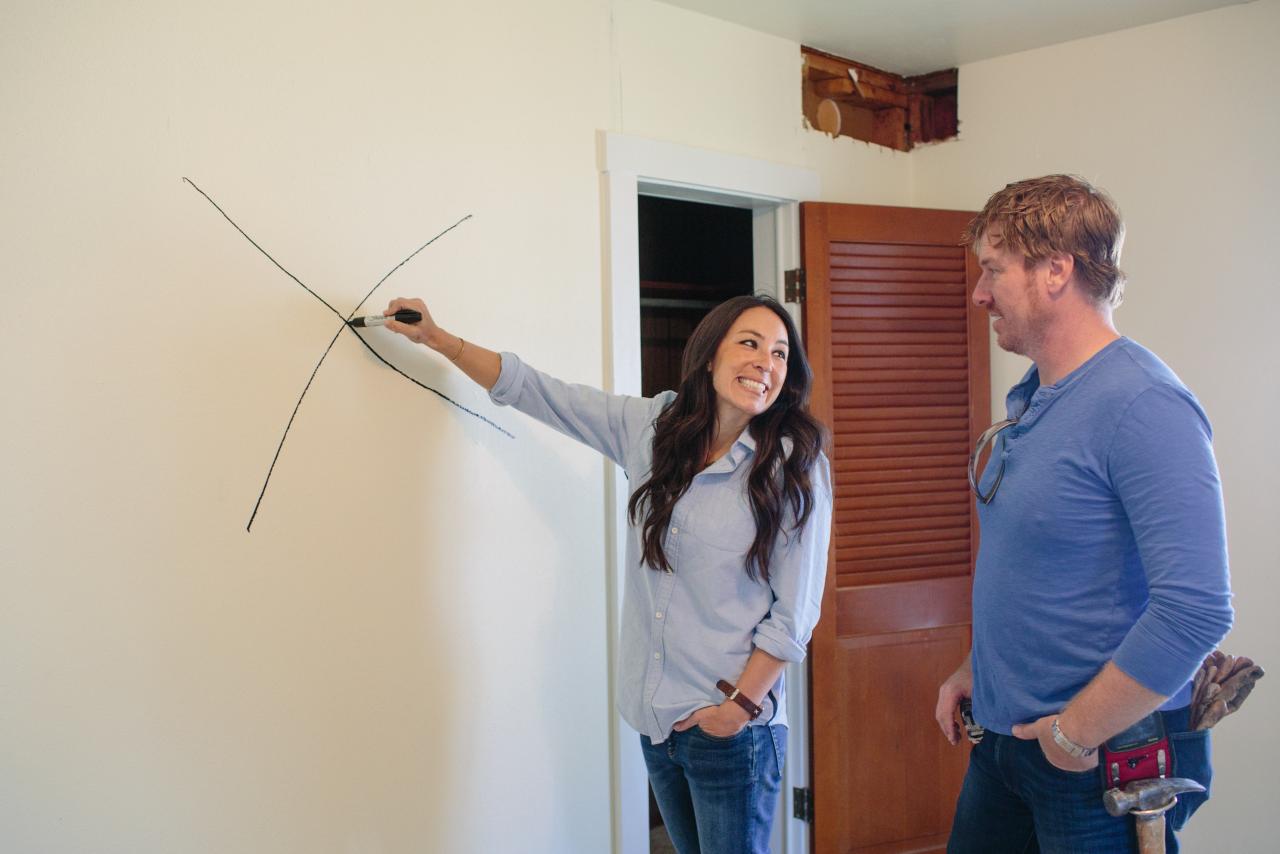 Joanna is known for her love of open floor plans. It seems like every episode of Fixer Upper includes the words: "open up this space."
But it turns out Joanna doesn't always think that a large open space is the right call. As she says during her Architectural Digest interview, "Having young children lends itself to adopting more of an open floor plan. If you're an empty nester, you may want to transform a spare bedroom into a workout room or an office. It all depends on your season of life — that is the biggest thing to take into consideration when drawing up a floor plan."
Next: Here's why Joanna says your budget is irrelevant.

6. Assuming you have to undertake a large-scale renovation to make an impact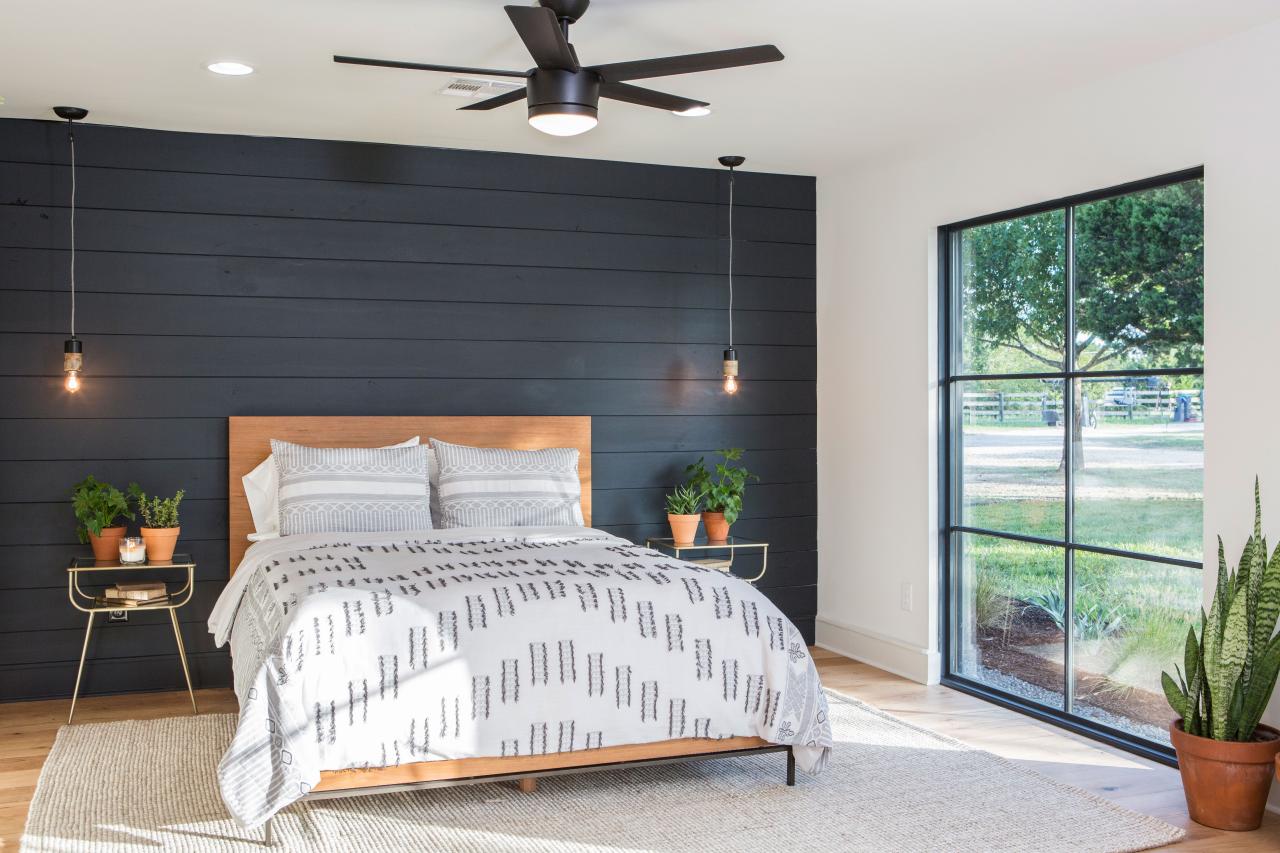 People might hold off on redecorating because they lack the funds for remodeling their whole space. Joanna Gaines thinks that's a big mistake.
As she tells Architectural Digest, "For the interior, simple changes like new light fixtures, a new backsplash, or a fresh coat of paint can go a long way. Picking a few weekend projects that don't cost much will help you fall in love with your home all over again."
Next: Joanna urges homeowners to stop faking this one thing.

7. Ignoring sentimental value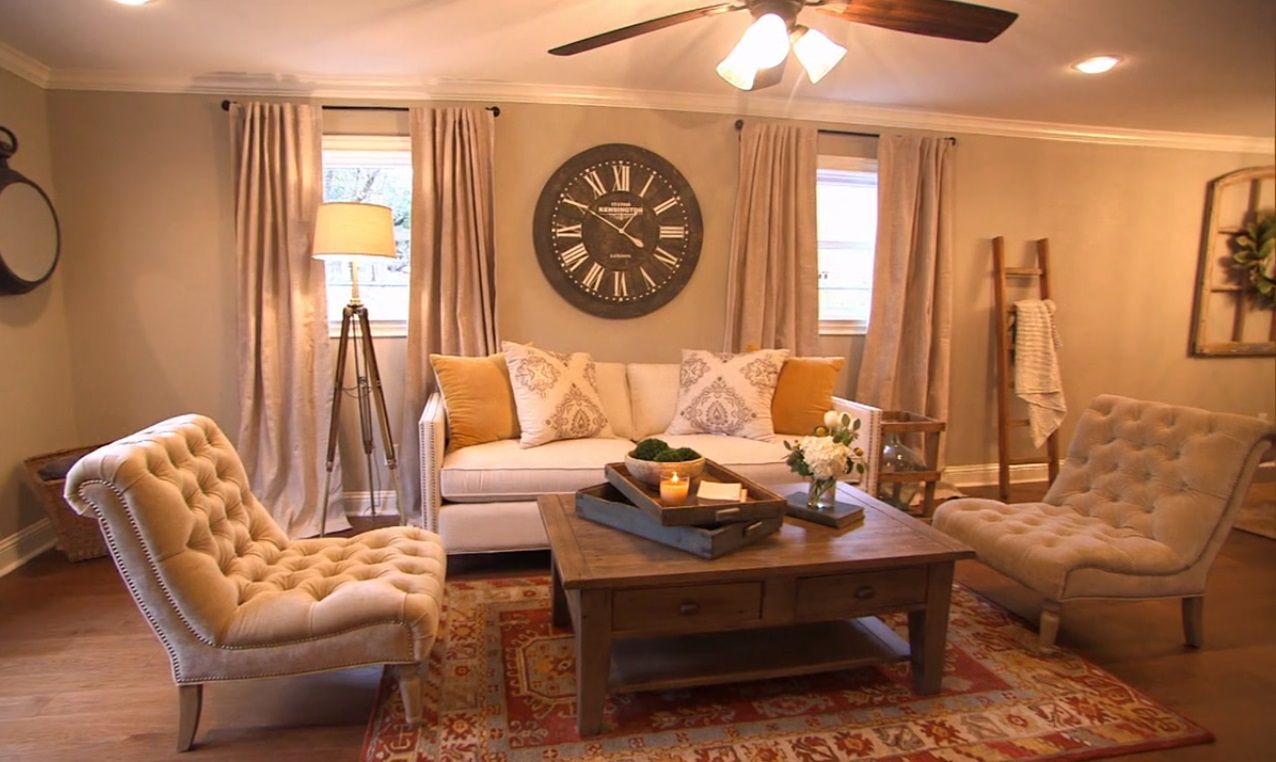 As far as the most important part of what makes your home stand out, Joanna wishes homeowners would start incorporating objects with meaning rather than just buying new stuff all the time.
"I can't say it enough — don't design your home with meaningless elements simply to get it decorated," she says in the interview with Architectural Digest. "Take your time and gather pieces that mean something to you, whether they're framed family photos, a beautiful antique clock that speaks to you, or a knickknack that reminds you of your grandmother. Take care in the process, and don't rush. These elements are what make a house feel like home."
Next: This is the one time Joanna says you should listen to someone else's opinion on your decor.

8. Refusing to compromise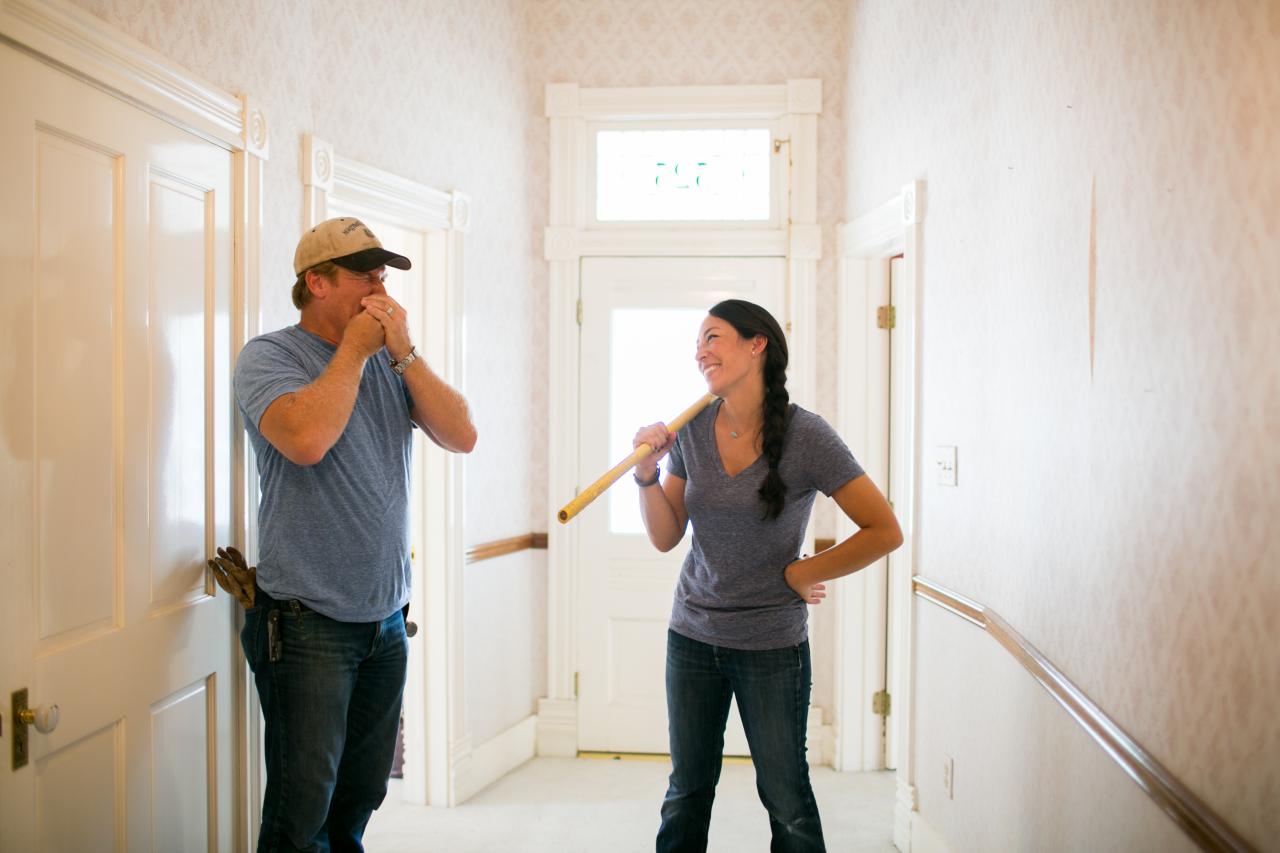 If you happen to live with someone who shares your exact design taste, then consider yourself very lucky. Most couples, however, need to learn to pick their battles.
"If your spouse or roommate has one decorating style and yours is completely different, the best way to settle a disagreement is to give and take. You decorate one space and let their style shine through in another part of the house," Joanna suggests, according to People.
Next: This trick helps all of Joanna's renovations feel more spacious.

9. Underestimating the power of natural light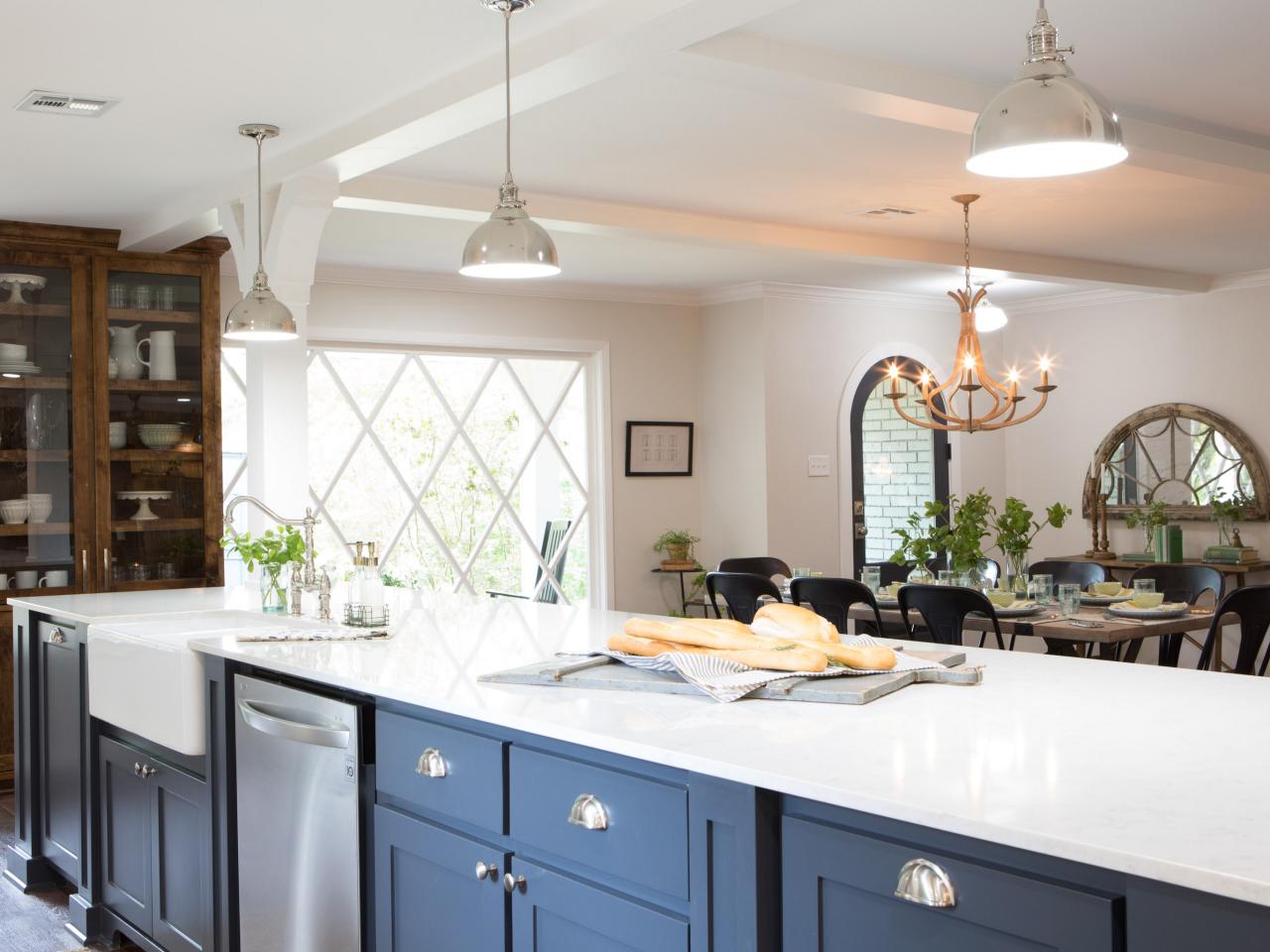 Knocking down walls has an important upside: It often helps to create natural light.
Joanna is known for ditching window treatments to help a small, dark space look big and bright. If your own home doesn't have enough light, try adding some floor or table lamps in every corner. Skip heavy drapes, and go for light, airy curtains — or none at all. A well-placed mirror can also help reflect the sunlight and make the whole room look larger.
Next: This area of the room is often neglected.

10. Forgetting a focal point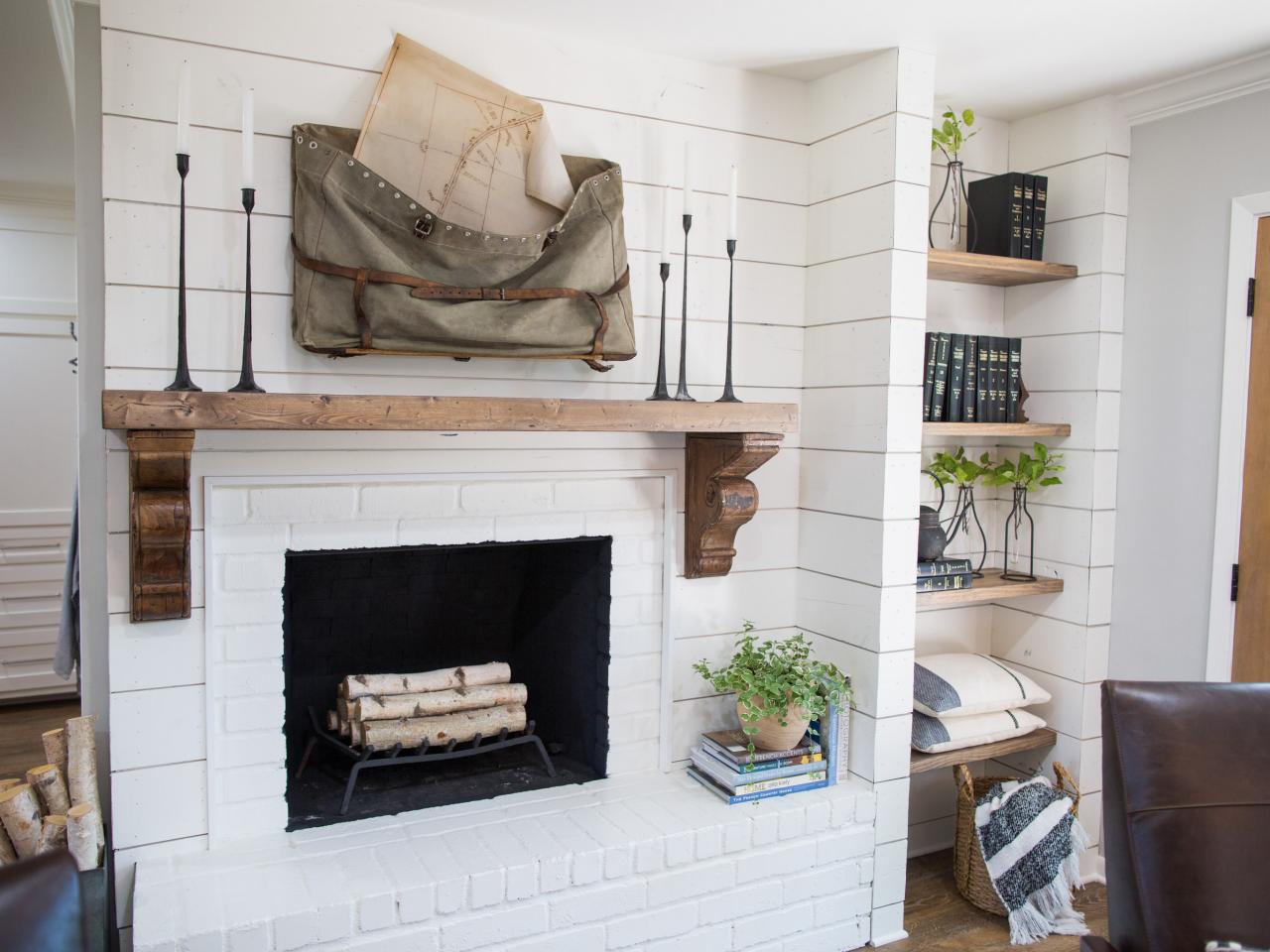 Before you add any accessories or arrange any furniture, choose a focal point for the room and work from there.
Joanna Gaines is a huge fan of fireplaces with beautiful mantles. Other ideas for focal points include a great piece of antique furniture, a giant window, or an exposed brick wall.
Next: Joanna says at least one of these should be part of your home accessorizing.

11. Forgetting to add plants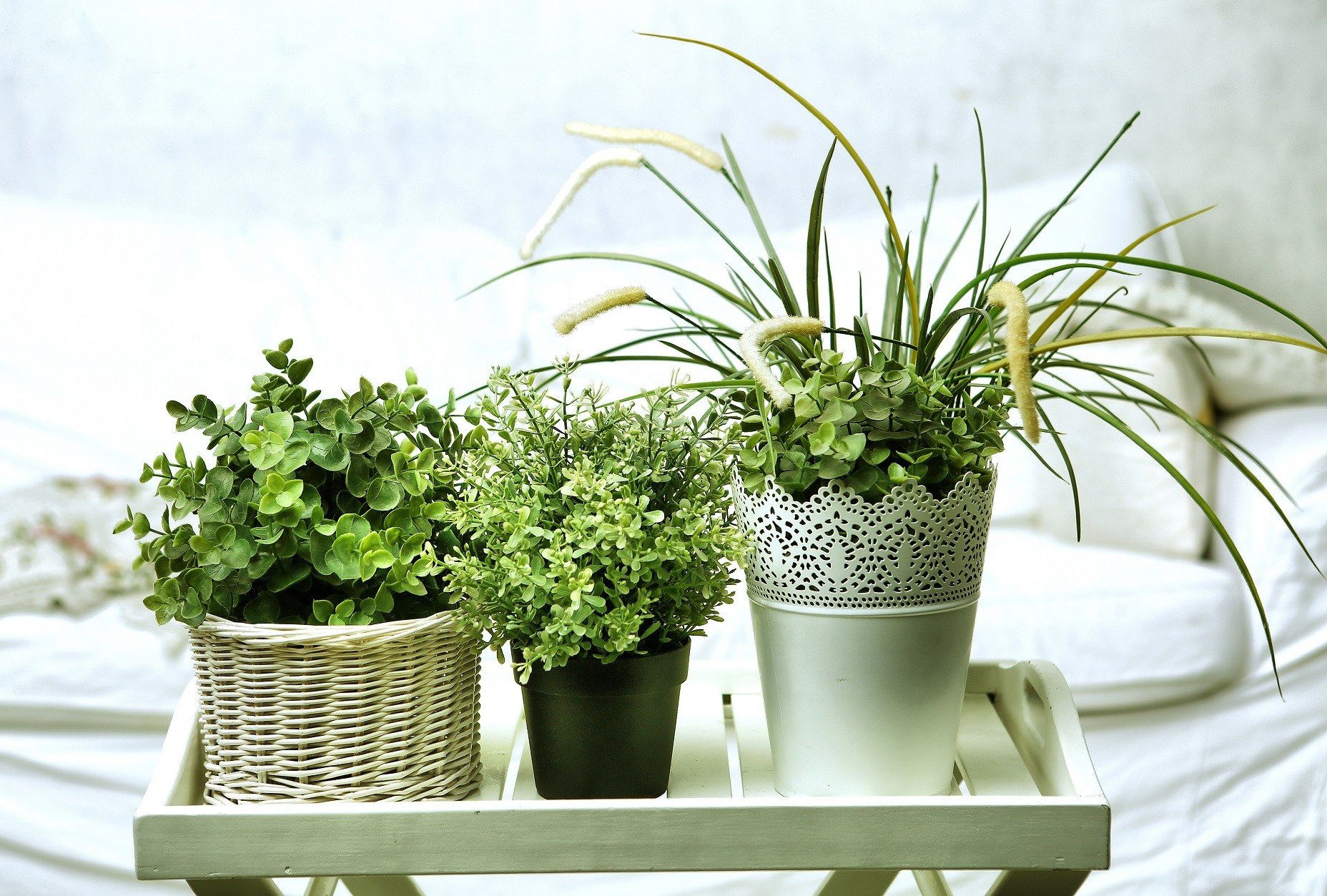 They don't call her the Plant Lady for nothing.
Joanna Gaines recognizes the value of a well-placed live plant in a design scheme. Plants help to make the air cleaner and can even make you feel happier. Even if you don't have a green thumb, simple, easy-to-care-for plants that don't require much light or attention can make a world of difference in your home.
Next: These are the kinds of houses Joanna is most comfortable in.

12. Following the rules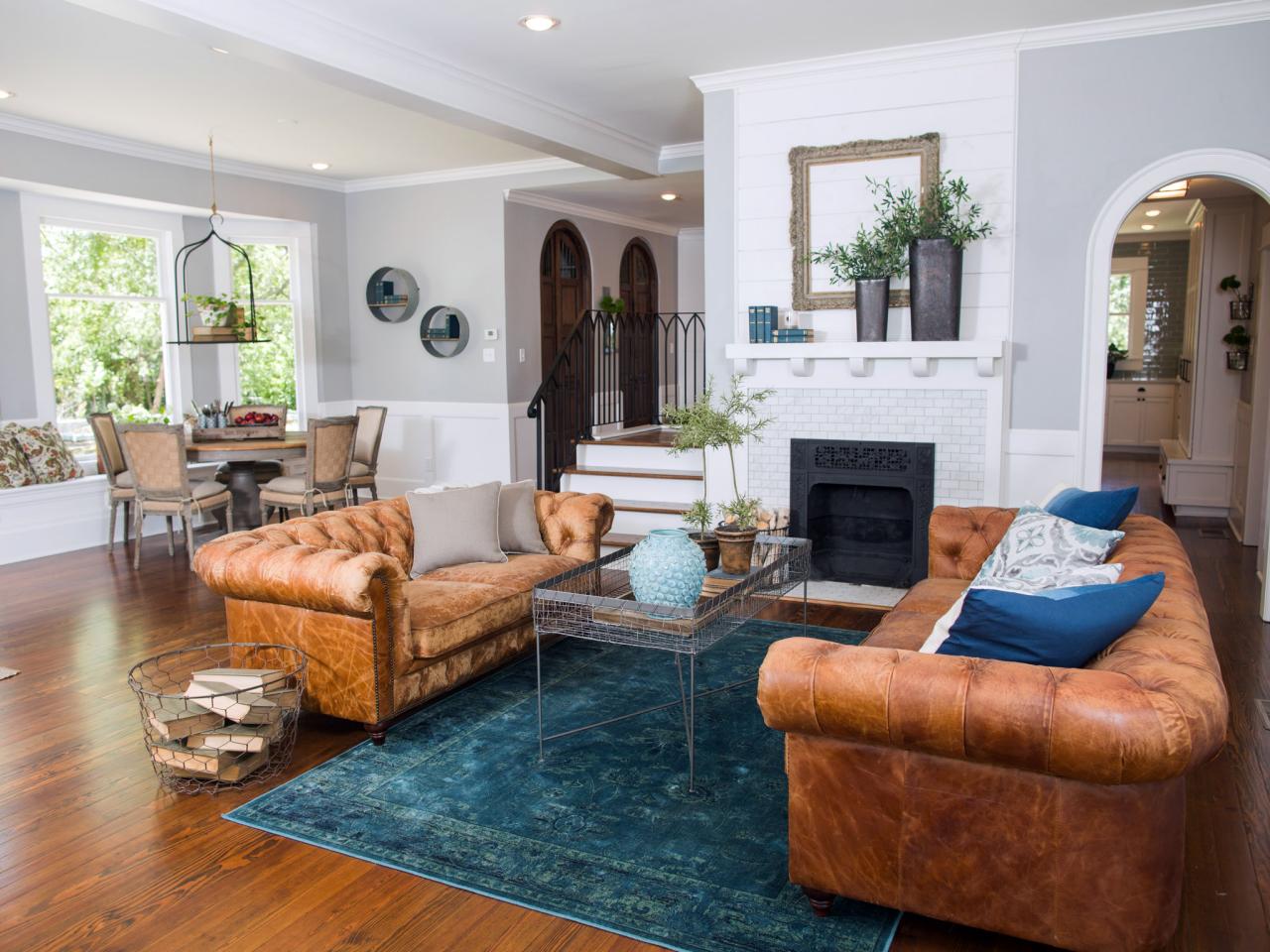 Rules are meant to be broken, right?
Joanna doesn't believe in following traditional design rules — and her lack of rigidity is part of what makes her style so popular. She explains to People, "You don't need to follow a specific set of rules with your own home. Do what speaks to you and be unapologetic about it. I always feel most comfortable in a house I can tell is well-loved."
Next: Don't ever skip this crucial last step.

13. Skipping the finishing touches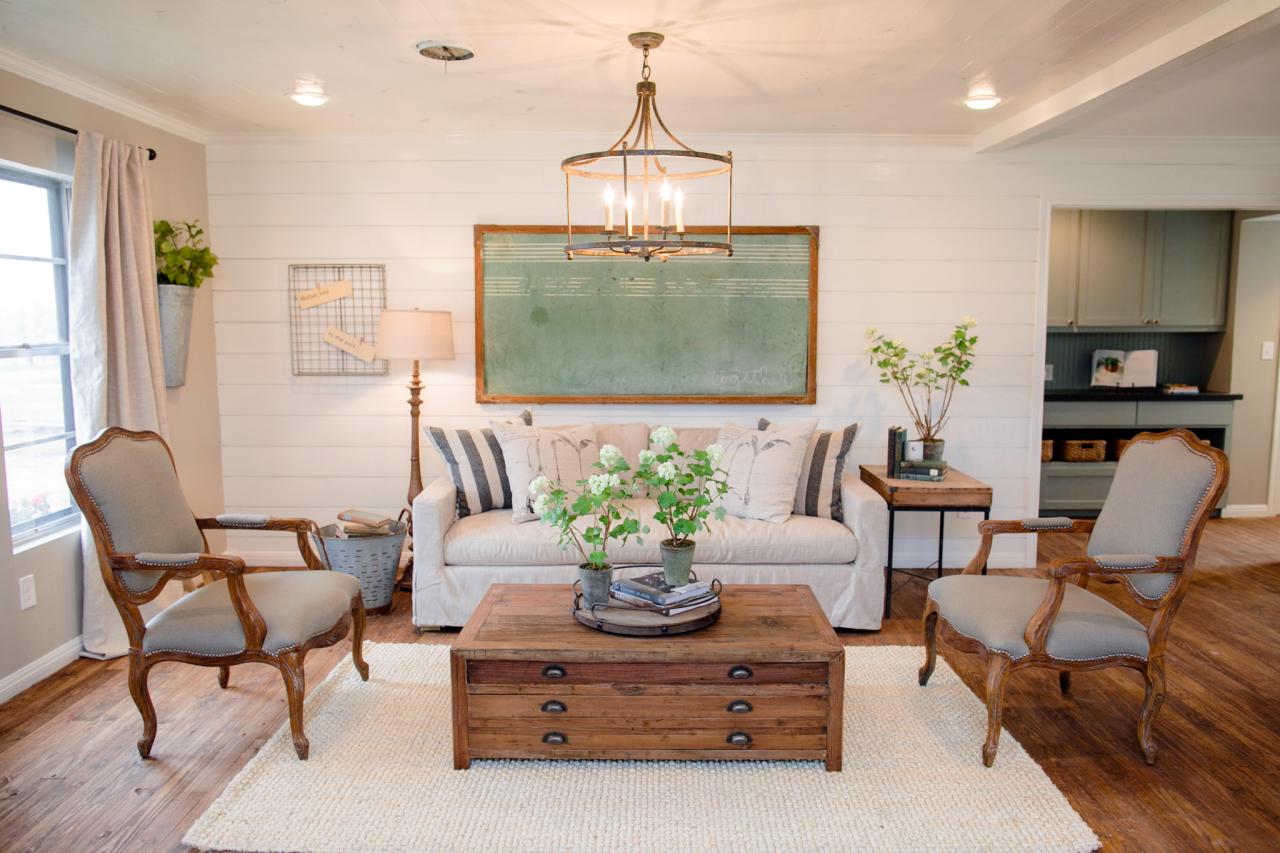 On every episode of Fixer Upper, Joanna spends a good amount of time adding in the final small pieces that pull the rooms together and make the whole project look finished. It's a step that she says many homeowners tend to skip.
"Textiles, like rugs and throw blankets and pillows, are the finishing touches that really make a room feel finished," Joanna tells People. "If you're redecorating, don't count them out."
Next: Joanna believes faking this one thing is totally fine.

14. Insisting on authentic antiques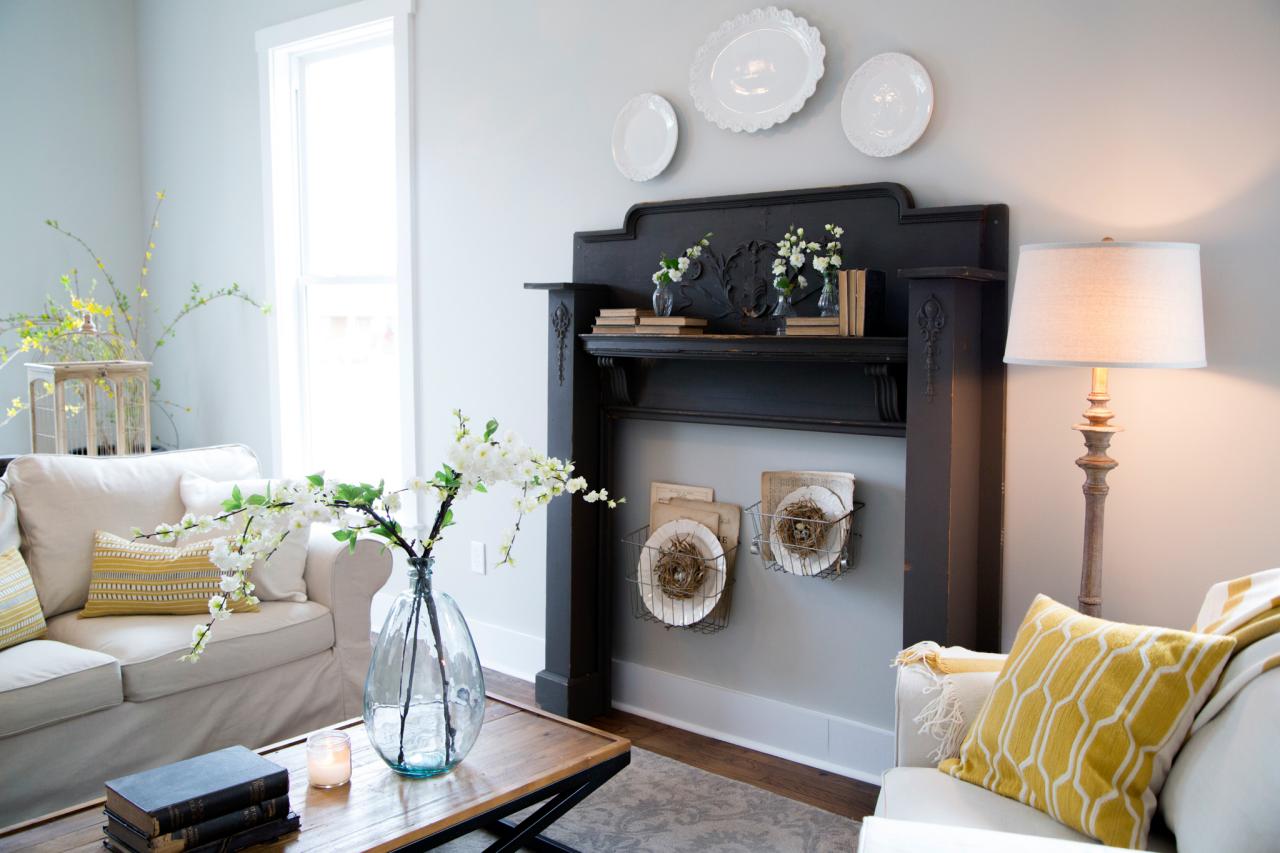 Joanna Gaines never met an antique she didn't like. But if you don't have time to scour flea markets and antiques stores, that doesn't mean you can't have a vintage-inspired vibe in your space.
Follow in Joanna's footsteps, and try techniques, such as building a new fireplace from antique bricks or distressing your furniture to make it look older than it really is.
Next: But Joanna's No. 1 piece of advice is this …

15. Trying to copy someone else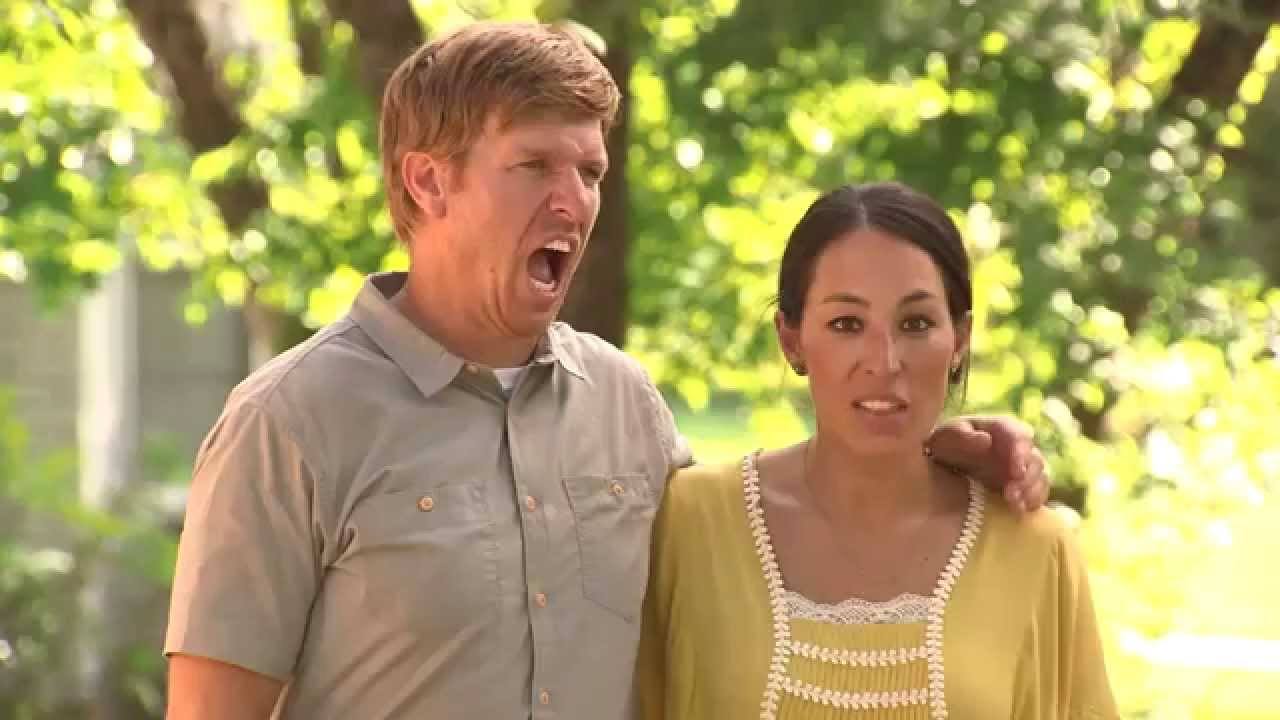 The best thing about interior design is there are no hard-and-fast rules. At the end of the day, you need to choose the elements that make you happy. Joanna believes in decorating for your individual taste, not in being a slave to trends. So do what you want, and love your home!
Read more: The 'Property Brothers' Want You to Stop Making These Bad Design Mistakes
Check out The Cheat Sheet on Facebook!