Secrets From a Chipotle Employee: The Fascinating Things You Never Knew About the Mexican Chain Restaurant
Chipotle is well-known for its quick service, tasty fare, and reasonable prices — except when it comes to the extra guac, of course. But for every burrito-loving fan out there, there's a former employee or manager past who's eager to spill the beans on the lesser-known aspects of the job.
We tapped a few sources, and got the inside scoop on what really happens behind the burrito bar. Maybe you've heard a couple of these before, but some may be news to even the most loyal Chipotle customers.
1. Employees will hate you for ordering this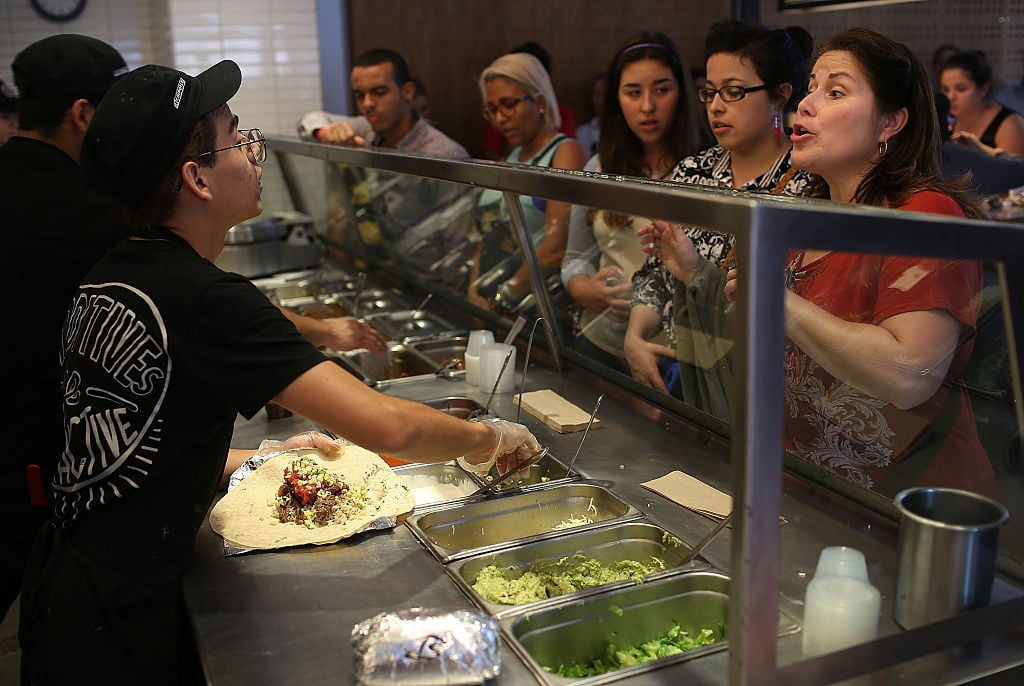 Secret menu items are all the rage, but if you're ordering a "secret menu item" from a big chain, pretty much everyone else knows about it, too. However, knowing this still won't stop you from ordering a quesarito every once in a while, will it? We didn't think so. And here's what employees have to say about that.
"We hate making your "secret menu" items. Every time you order a quesarito, inside we want to scream. And once you leave, we complain about people like you. I tried the quesarito once as one of my free meals, and it was waaaay too much to even eat. The two tortillas really make you so full. (To be honest though, it is pretty genius.)" -Former Chipotle Employee, Cranston, RI
Next: There are more secret items to be had.
2. Employees sometimes make up their own secret items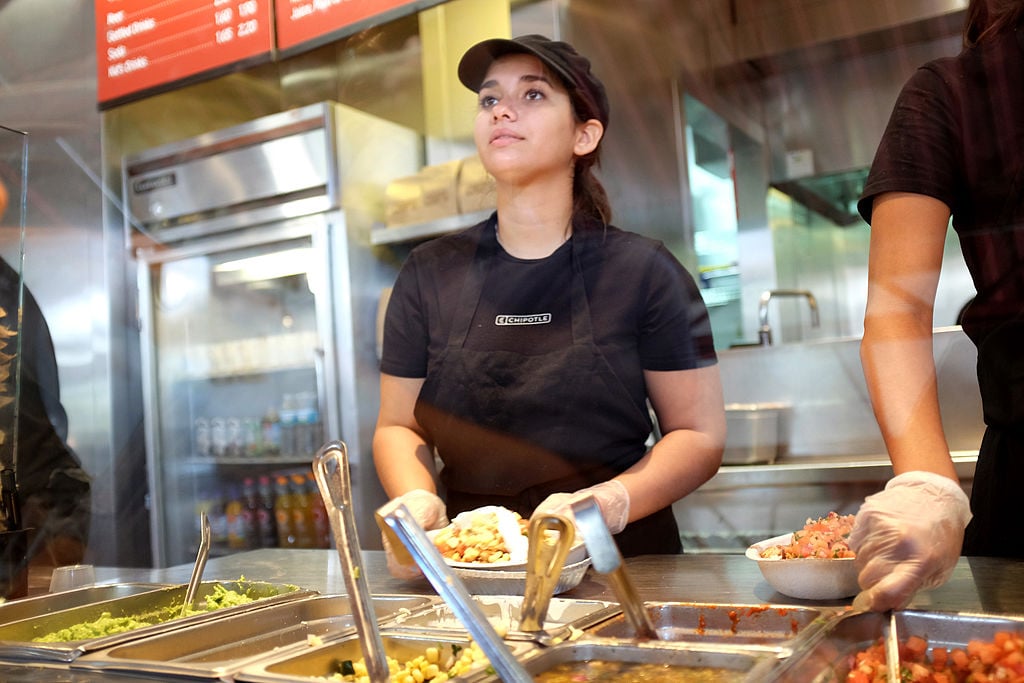 If you're not impressed with what you've already heard about the better-known secret menu items, listen up. Apparently, some employees are courageous enough to experiment with their own concoctions. At least that's what one former manager told Thrillist.
"I'd put two tortillas on top of each other on some foil, then add medium salsa mix with a little bit of sour cream as a sauce. On top of that I'd add cheese and then I'd chop up some steak, put it all on the grill, and put something over to convection cook it. You'd have this beautiful-looking pizza come out, all from Chipotle ingredients. I'd just sell them that for the price of a bowl — I'm sure I would've gotten fired for saying that if I still worked there." -Devin Caldarone, former Chipotle manager of six years
Next: Quality food 100% of the time? Not even the employees know. 
3. Responsibly raised food? They're not 100% sure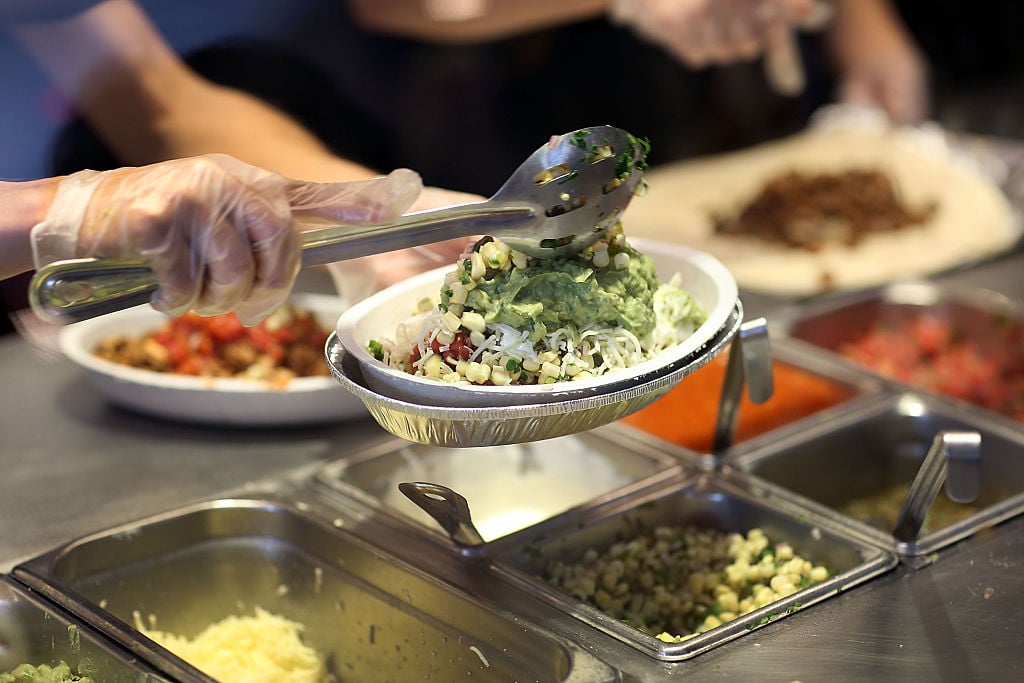 Guaranteeing that food is locally sourced, organically grown, and responsibly raised is crucial in today's culture and climate. But unless you're a Portlandia character, it's not always possible to visit the farm, live there for years, and observe how your food sources are treated. And it's no different for Chipotle employees.
"We don't really know much about where our food is sourced from, so when customers ask, we're not sure what to say. All we know is what management tells us and what it says on the packages the produce gets shipped in. And we'll always let you know when things aren't responsibly raised as soon as management knows. But beyond that, we hate getting questions about it because it's not like we personally know the farmers who are shipping us peppers!" -Former Chipotle Employee, Cranston, RI
Next: Would you ever order your rice this way?
4. They hate it when people order white rice with no cilantro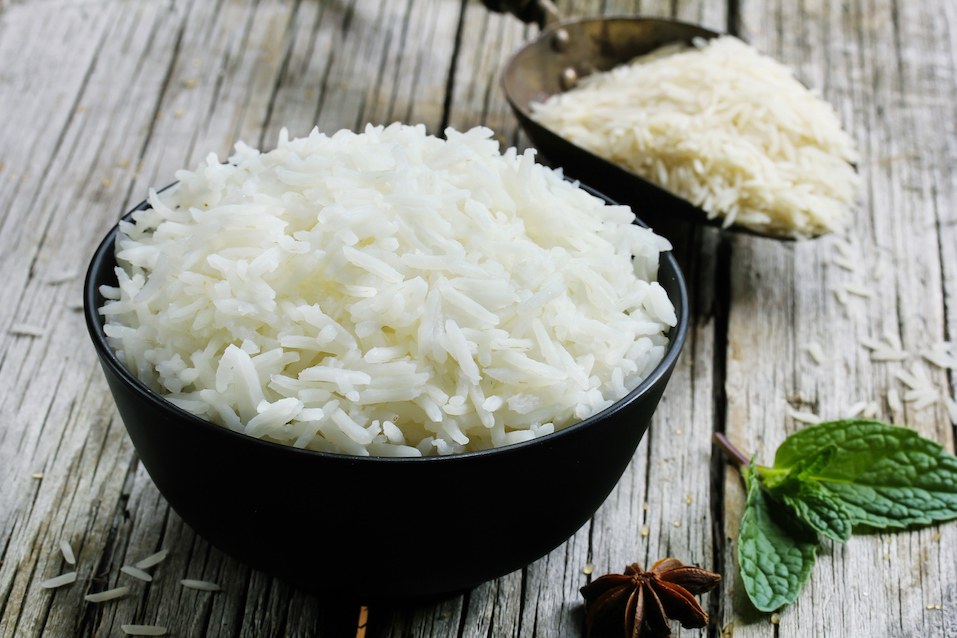 A picky eater would be pleased to hear about the "white rice, hold the cilantro" hack. But for the employees, it's one extra step they'd rather not do.
"A lot of people came in and asked for white rice with no cilantro, which I personally think is a sin because cilantro is amazing. But we would have to make a whole batch of new rice for them. It's a real pain." -Former Chipotle Employee, Cranston, RI
Next: The friends and family perks are pretty good. 
5. They often give discounts to people they know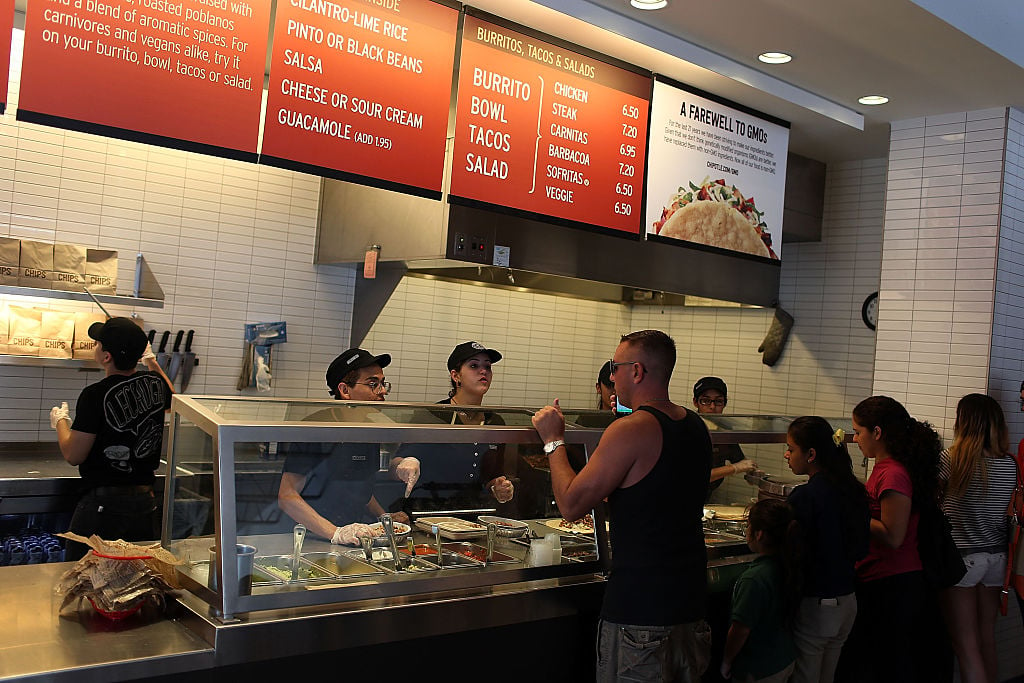 It may seem like a no-brainer, but this is one perk that may sound too good to be true. If you happen to have a friend who works at Chipotle, you can be the proud recipient of your very own half-off meal.
"Employees get one free meal every time they work — which is an entree (burrito, bowl, tacos, or quesadilla), chips, and a drink. That's probably the biggest job perk! Plus you get 50% off if you were to buy a meal for someone else during your shift." -Former Chipotle Employee, Cranston, RI
Next: There's a limit to how much meat they can dole out. 
6. You might get extra meat for free during peak hours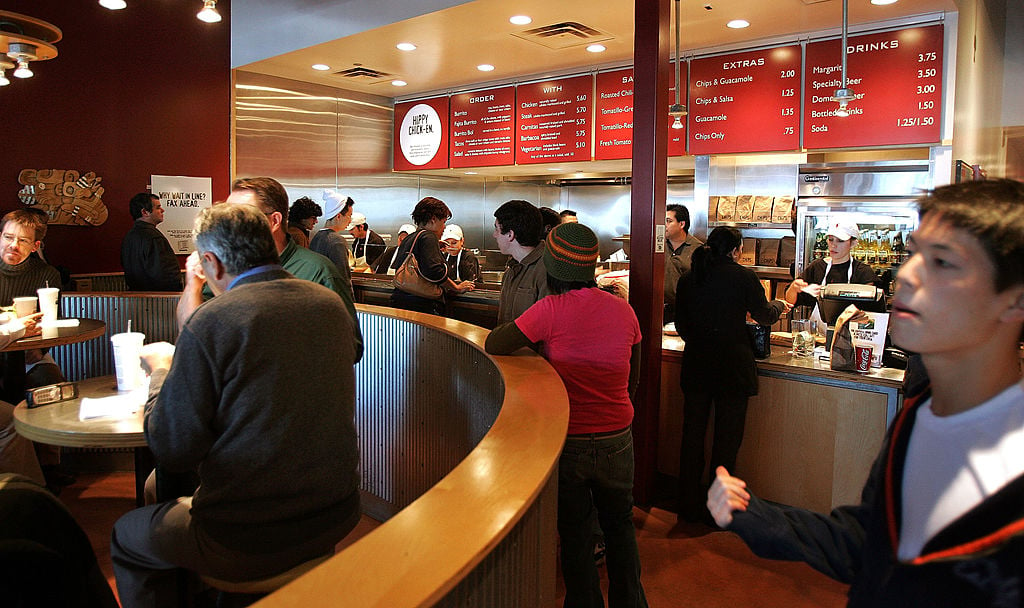 While ordering extra meat comes at an additional cost, doing so during a super busy time may be your best bet. If it's impossible to live without the extra meat, you're probably prepared to spend the extra cash. But doing so during peak hours, for instance, just may work to your advantage.
"Go during peak hours. There'll be a bunch of people working. The likelihood of "this guy got extra meat" reaching the register is next to none. Keep quiet about it, and it's the perfect crime. Otherwise, pile on other ingredients. The meat thing is definitely a bummer. Not much anybody can do about it though; they serve how they're instructed to serve." –Reddit user Mr_Harvey_Specter
Next: Ever had a bad batch of chips? 
7. The chips taste burnt for a reason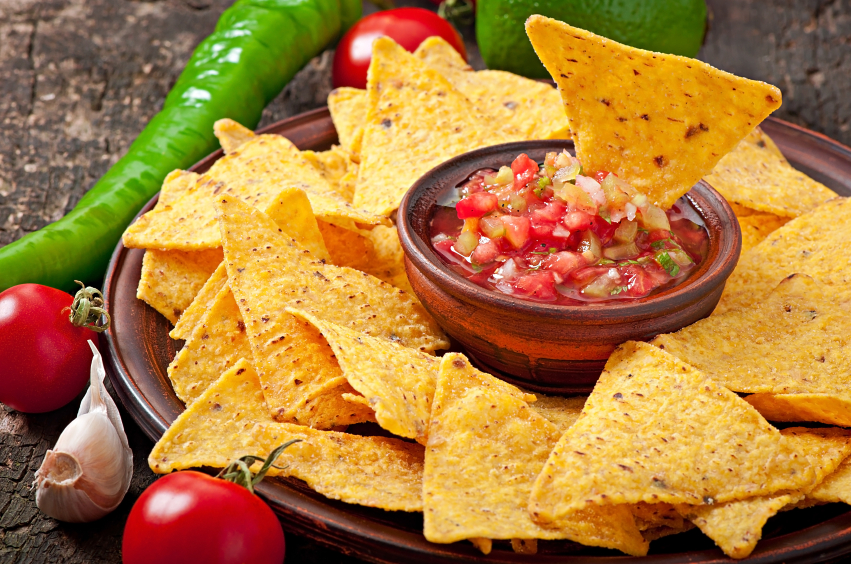 When you're paying to eat out, you expect perfection every single time. But you know that's far from realistic. For instance, have you ever gotten a bad batch of chips while dining out? Well, there's a reason they're still serving your not-so-perfect chips.
"Sometimes we'd make a batch of chips in the fryer and they'd get a little too hard from cooking too long … so we'd just mix them into a batch of new chips. It was definitely better than wasting them all, but if you ever wonder why you get some really crunchy (almost inedible) chips in a bag, that's why." -Former Chipotle Employee, Cranston, RI
Next: Guacamole is a must at Chipotle. 
8. The guac isn't always fresh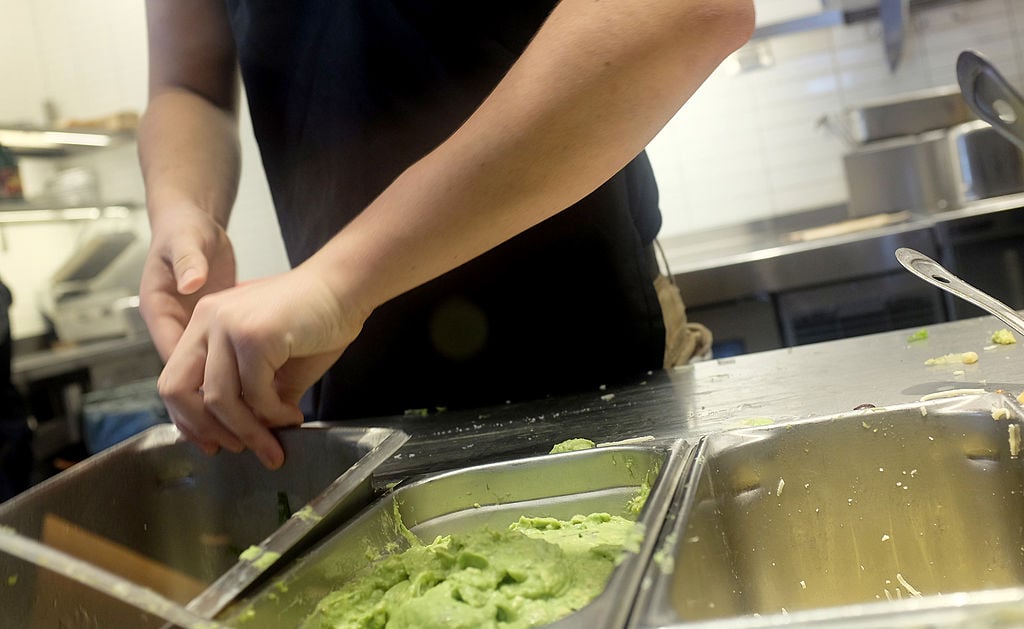 Say what! While you may want to believe this oh-so-fresh Mexican spot uses only the freshest, made-daily ingredients for your meal, it appears that's not always the case. However, we can take comfort in knowing that most things are made each morning, so there's that.
"Any leftover guac or salsa from that day that isn't used is kept overnight in the fridge. We wrap it up tight with plastic wrap so it doesn't get too brown … but if it does, we just mix it up." -Former Chipotle Employee, Cranston, RI
Next: The employees have strict instruction to limit serving size. 
9. Only one scoop of just about anything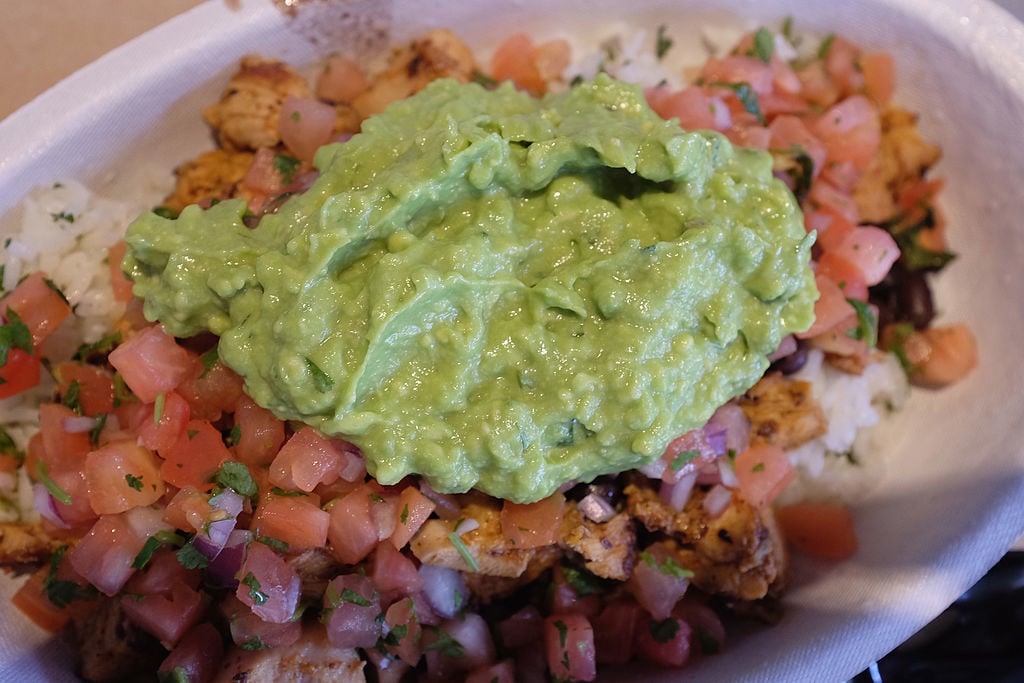 Most Chipotle fans are familiar with added costs for extras, and employees are no strangers to the art of the upsell. But given our affinity for bonuses and perks wherever we can get 'em, it's worth mentioning that employees are under strict orders to never, ever over-stuff or over-sell.
"We're only allowed to give you one scoop of anything you get in your burrito or bowl, and our managers tell us not to fill the spoon up. They want us to make it last. And if you ask for extra and you get an employee who is feeling generous, sometimes we can let it slide, but a second portion is going to be an extra charge." –Former Chipotle Employee, Cranston, RI
Next: No free guacamole for you
10. Employees repeat the "extra guac" rule for a reason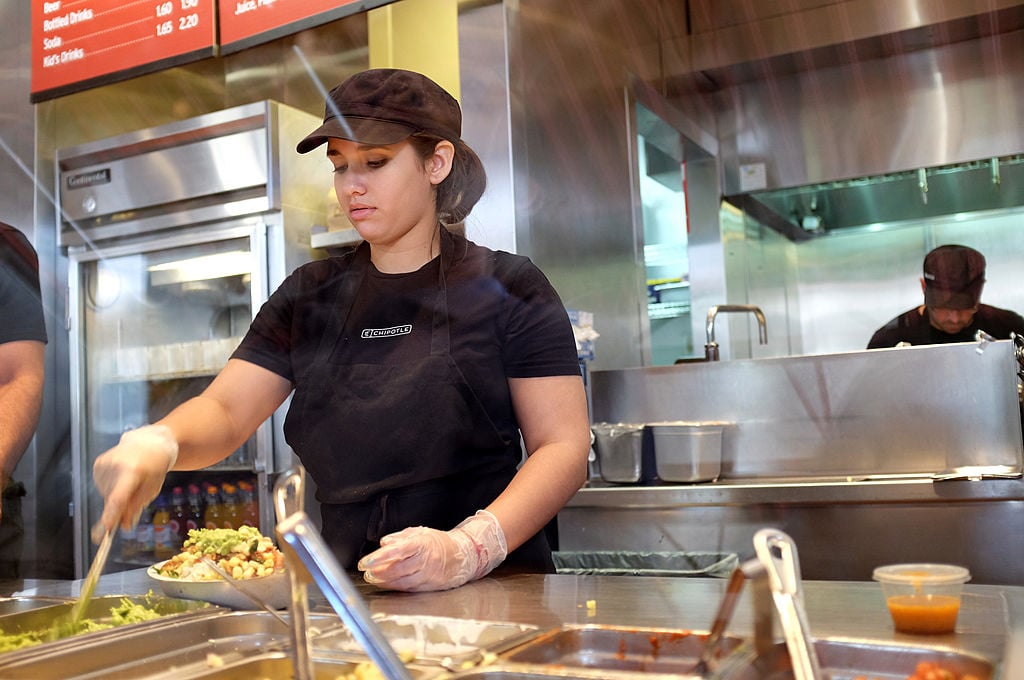 We get it. If you're an avocado-loving, guacamole-smothering kind of consumer, you're likely well-aware of Chipotle's hard and fast rule against serving up a "side of guacamole" freebie. Still, there's a reason the employees shove the rule down your throat every time you step up to the counter.
"We know you know guac is extra, but we have to tell you anyway. We get yelled at by management when we don't mention it." -Former Chipotle Employee, Cranston, RI
Next: But sides are a different story. 
11. Sides are free (not to be confused with extras)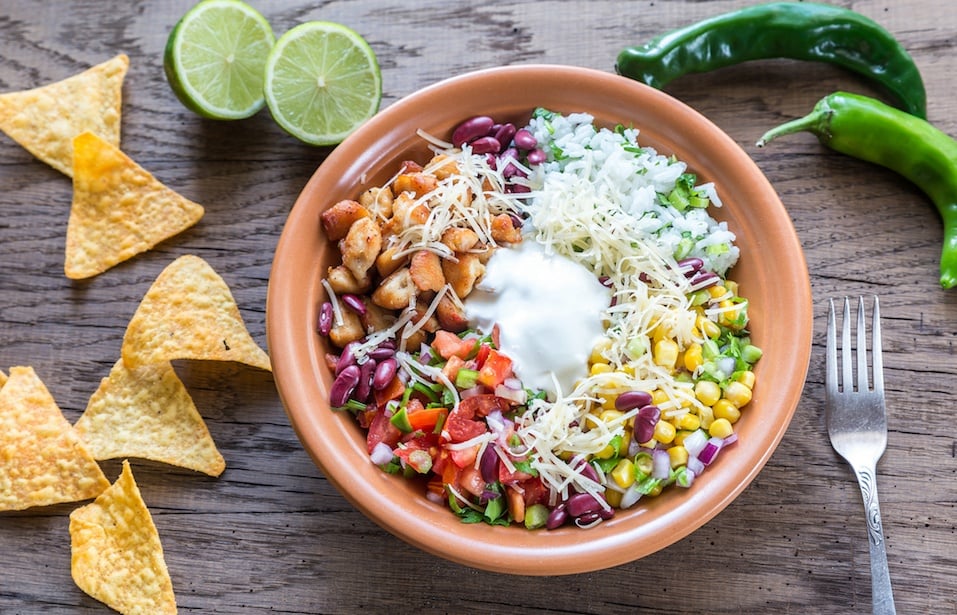 We know that extra guacamole will cost us, but an additional side is a different story. According to Trend-Chaser.com, "Despite what it may seem with the extra 40 cents they charge for guacamole, sides at Chipotle are actually free!" Extra guac or meat, however, isn't included in this genre. "Despite the looks on their faces, you can actually order two sides of beans and rice, and sides of salsa, cheese, 3 tortillas, and so on," the site says.
Next: Just never order this next menu item, OK? 
12. The tacos are a ripoff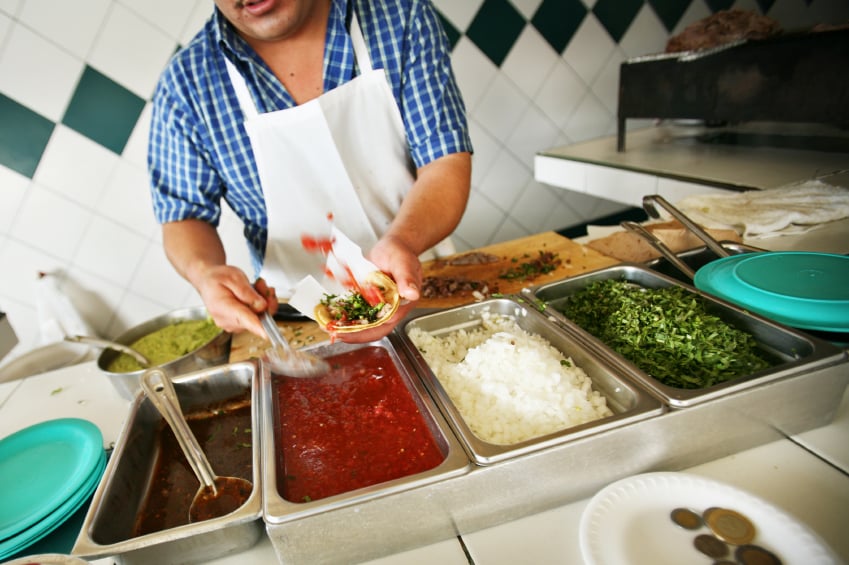 Tacos at Chipotle? Although we agree it's a bit odd, there are some folks out there who order them. But they shouldn't because, truth be told, they're a total ripoff.
"I used to work at Chipotle, and never ever ever order the Tacos. You get less than half the regular portions. Instead, order a bowl with whatever you want in it, then ask for the taco shells, hard or soft, on the side." -Reddit user, KourageWolf
Next: This is the way to go if you're trying to get your money's worth.
13. If you want more food, order a bowl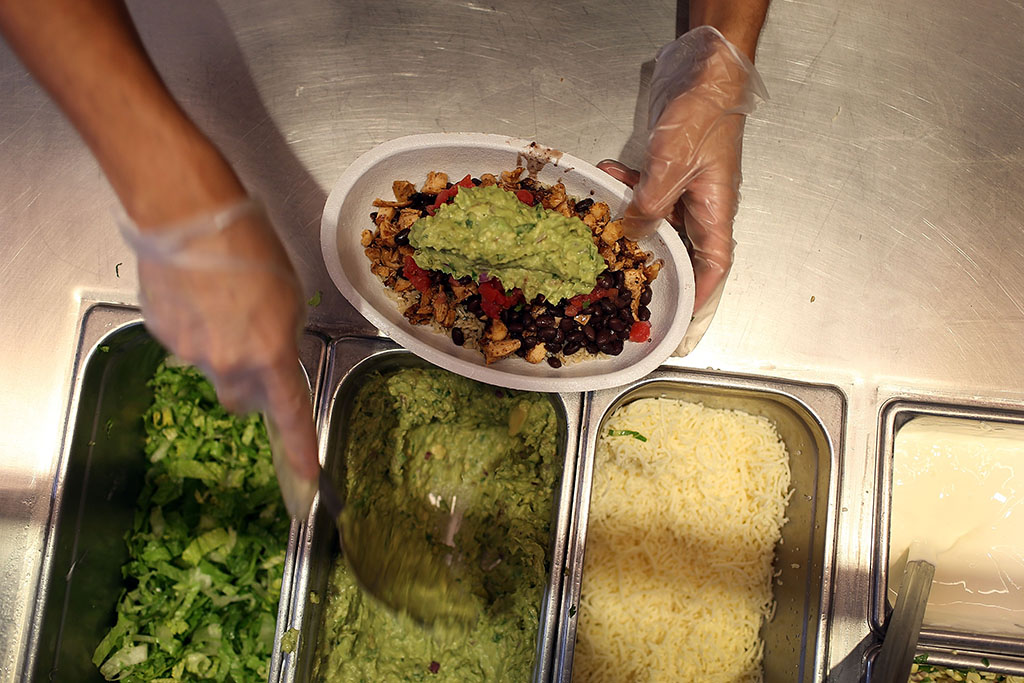 It's pretty simple: More space equals more room for food. When it comes to ordering your next meal at Chipotle, we suggest opting for the bowl over the burrito. And that's not the only secret employees are dishing out when it comes to freebies. According to Trend-Chaser.com, ordering a bowl with a side of free tortillas is the move. "So, if you are really craving burrito but have a larger appetite than usual, help yourself to a bowl with tortillas on the side."
Next: Here's how to order a burrito. 
14. Money-saving hack: DIY burritos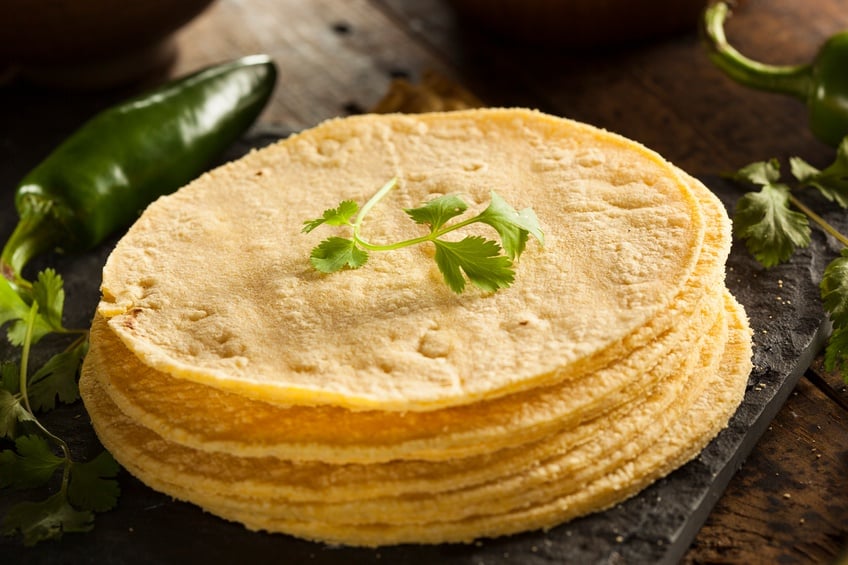 It's no question that the real stars of any Chipotle franchise are the burrito rollers. They're seasoned in the art of rolling perfect burritos every single time. They're the sultans of salsa, the go-getters of guacamole, and the nimblest fingers behind that neat and tidy burrito of yours. So why would you ever want to take this art form away from them? Money, that's why. If you do it yourself, you'll get a lot more bang for your buck.
"Generally, bowls get more food fillings like rice and beans, just not the meats. And extra rice, beans, and salsas are free, so fill up." -Devin Caldarone, former Chipotle manager of six years
Next: A secret trick that can save you even more money
15. Order using the "New Button"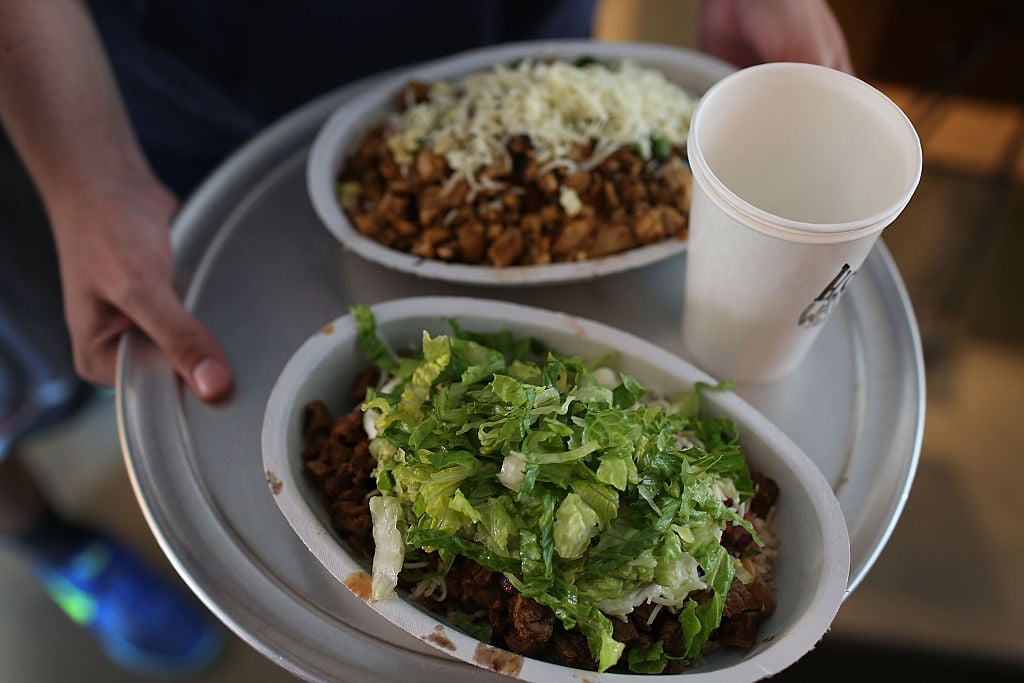 Uttering the words "new button" when you order will save you money, not to mention, it will also please the employees for making less work for them. "Requesting this entitles you to pick only 3 ingredients total on whatever you choose and will save you money at the end of the line!" Trend-Chaser.com says. "If you are interested in a bowl with only beef, cheese and rice, you would refer to this as a 'beef new button.'"
Read more: Secret Menu Items You Should Order at 12 Fast Food Restaurants