Behind-the-Scenes Secrets Revealed: A 'Chopped' Champion Tells All
We love Chopped, and we also love digging up any and all behind-the-scenes secrets we can get our hands on. So naturally, we jumped at the chance to interview a Chopped champion.
In season 23, Chef Silvia Baldini outcooked her competition in an episode entitled "Fake Cake, Real Stakes." After being dubbed a Chopped champion, Baldini later returned to compete with 16 fellow Chopped winners in a champion's tournament.
Over email correspondence, Baldini had valuable insider info to share with The Cheat Sheet. Most of these behind-the-scenes secrets were news to us. How many will surprise you?
1. The filming process takes a long time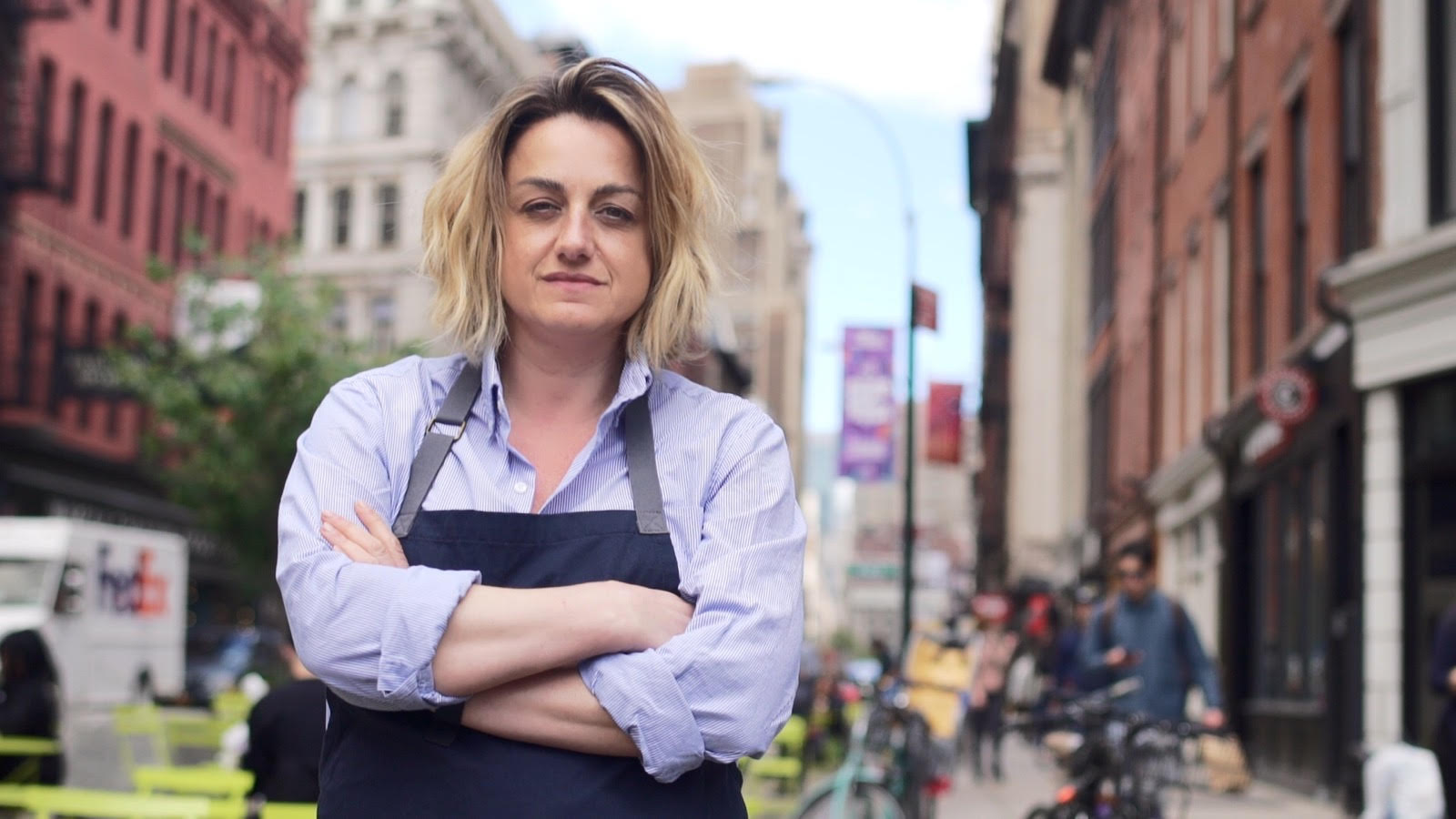 Anyone who's ever seen Chopped knows how important the chefs' bios are. The snapshot of each chef cooking at his home kitchen is an integral part of the show. When we asked Baldini about the filming process, she told us, "It's a long process to film one episode. For a couple of months before the actual episode's made, a crew films the chefs at their home and in their kitchens for the bios and extras."
Once that's complete, it's on to filming the episode. "The actual episode takes a day," Baldini said. "You meet the other chefs at 4 in the morning at the studios in Chelsea, and then you get in your chopped gear and you film."
Next: There's more to the application process than a single submission. 
2. The application process is lengthy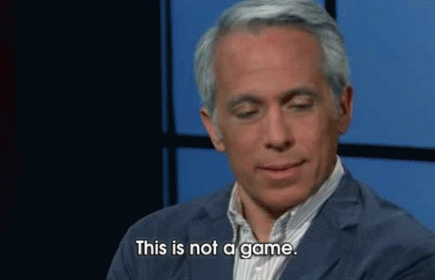 Lots of chefs audition to have their chance on one of the most creative food competition shows of all time, so it's no wonder the process is grueling. In addition to submitting a video, Baldini told us that the application process consists of many, many rounds of casting. So, if you're even slightly skeptical, rest assured, these chefs deserve their spot on the show.
Next: The show's set is packed. 
3. There can be up to 60 people on set at once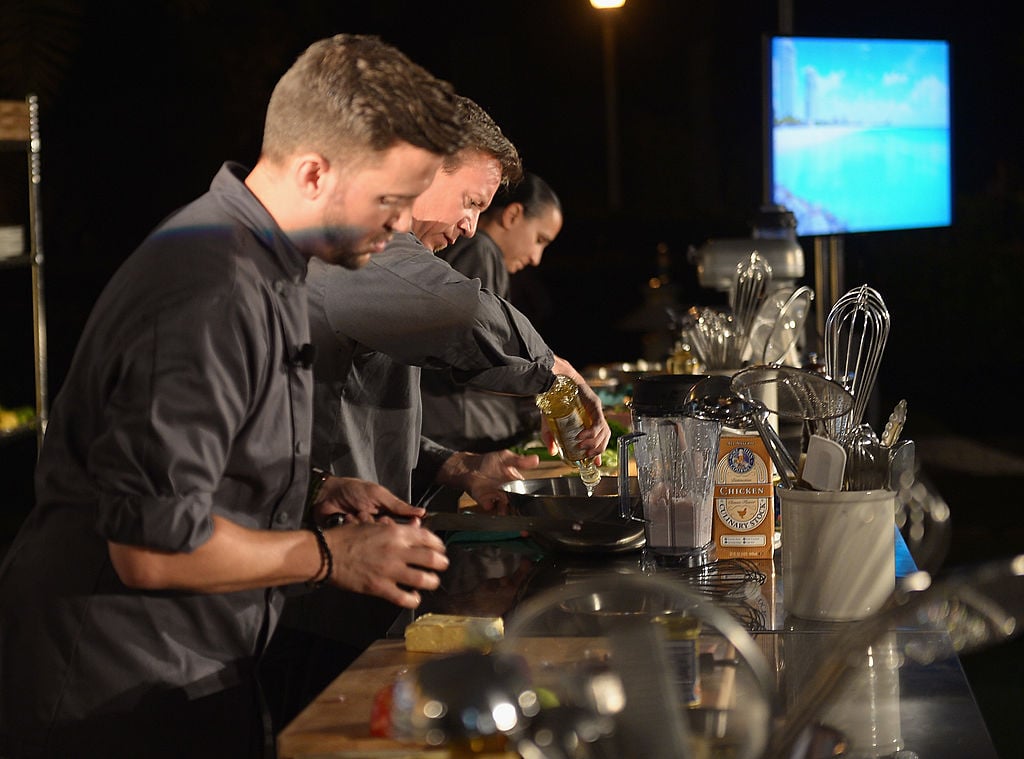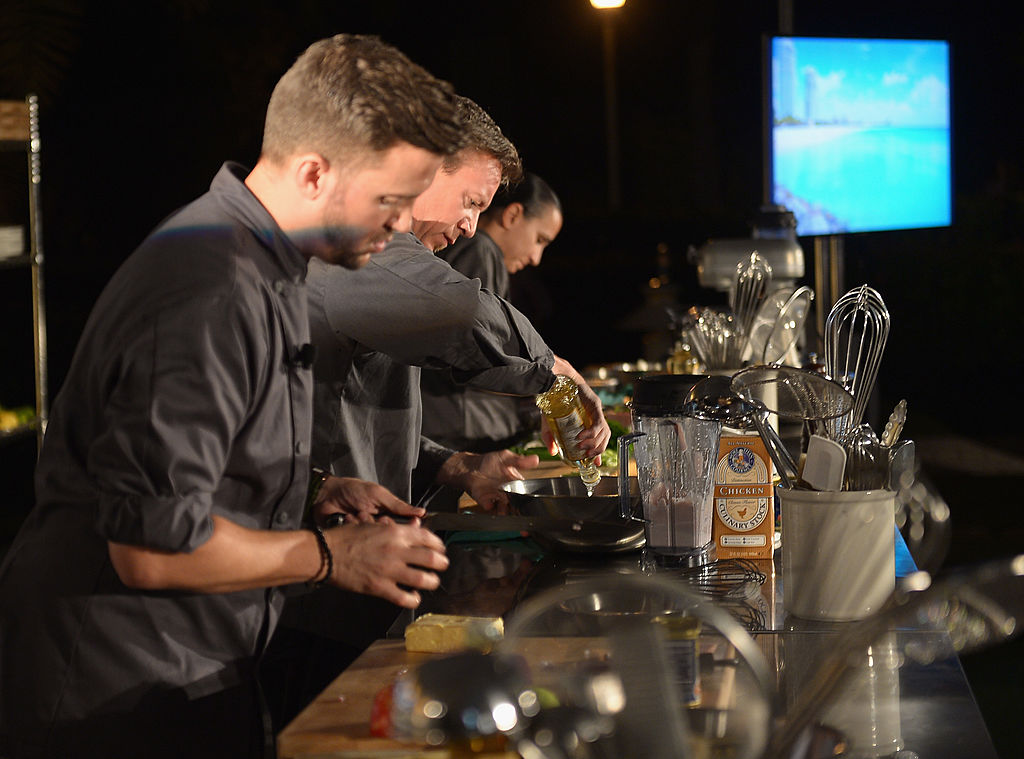 Obviously, it takes more than host Ted Allen, four chefs, and three judges to make a reality show. But just how many people are on set at any given time? According to Baldini, the set is big, with a full crew, of course. Producers, the film director, assistants, set designers, stylists, and lighting and sound folks are all on set, amounting to about 50 to 60 people.
Next: Who doesn't love Ted?!
4. Ted is very nice — and funny, too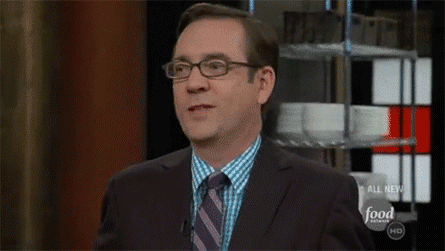 Chefs and hosts of successful food competition shows alike can have huge egos, so we asked Baldini about Ted's temperament while on set. "Ted is really nice and super funny, and he is very much the soul of the show," Baldini said. "He is there the whole time. He is kind of a master of ceremony."
Next: It's a stressful job, but the Chopped contestants are up for it. 
5. The most stressful part? Cooking in a kitchen you don't know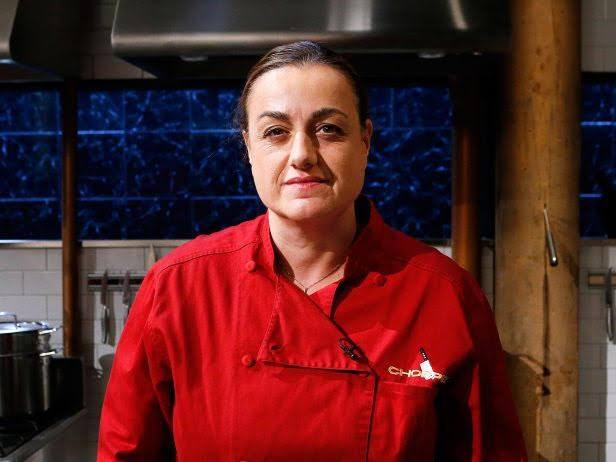 The unfamiliar is often terrifying, and the case is no different for seasoned chefs performing on Chopped. When we asked Baldini what the most stressful part was, she replied, "I think the stressful part is being thrown in a kitchen you don't know and then having to cook a dish in 30 minutes with mystery ingredients. You have to stay focused the whole time and not panic." We agree; that scenario seems stressful, to say the least.
Next: There's absolutely zero time to think.
6. Chefs have no time to think between baskets and cooking
Given how off-the-wall some baskets are, one might think the chefs are given at least a few minutes to mull over potential dishes they're able to make. But one would be wrong. Just as the show suggests, Baldini confirmed that the network doesn't edit any time out for dramatization. Baldini told us, "You have NO time to think. Period." Talk about intimidating.
Next: But what about the ice cream machine?
7. It's first come, first serve with the ice cream machine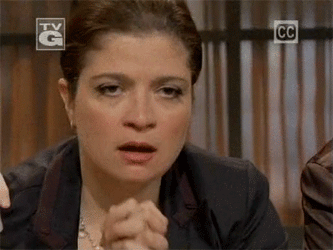 Because there's no lag time between baskets and cooking, deciding what you'll be making ASAP is crucial. The quicker chefs decide, the sooner they'll be able to lock down the appliances they need. For example, just think about the oft-stressful dessert round. That ice cream machine is a hot commodity, so we asked Baldini what happens when two chefs need it at once. "The chefs have to act quickly if they want to use the same machinery. That fastest one wins," she said.
Next: Dessert was Baldini's winning dish. 
8. The dessert round is often the most difficult for a reason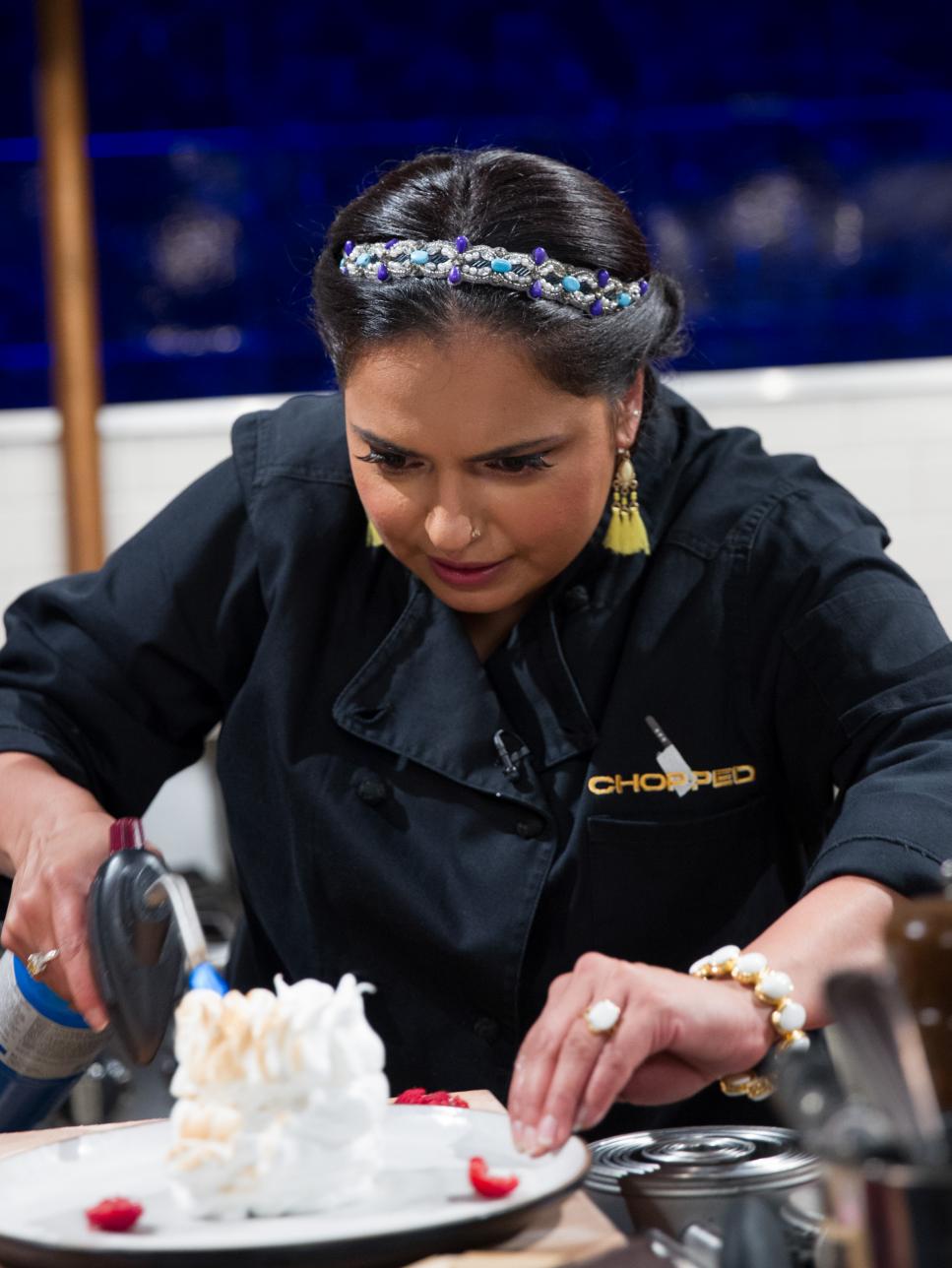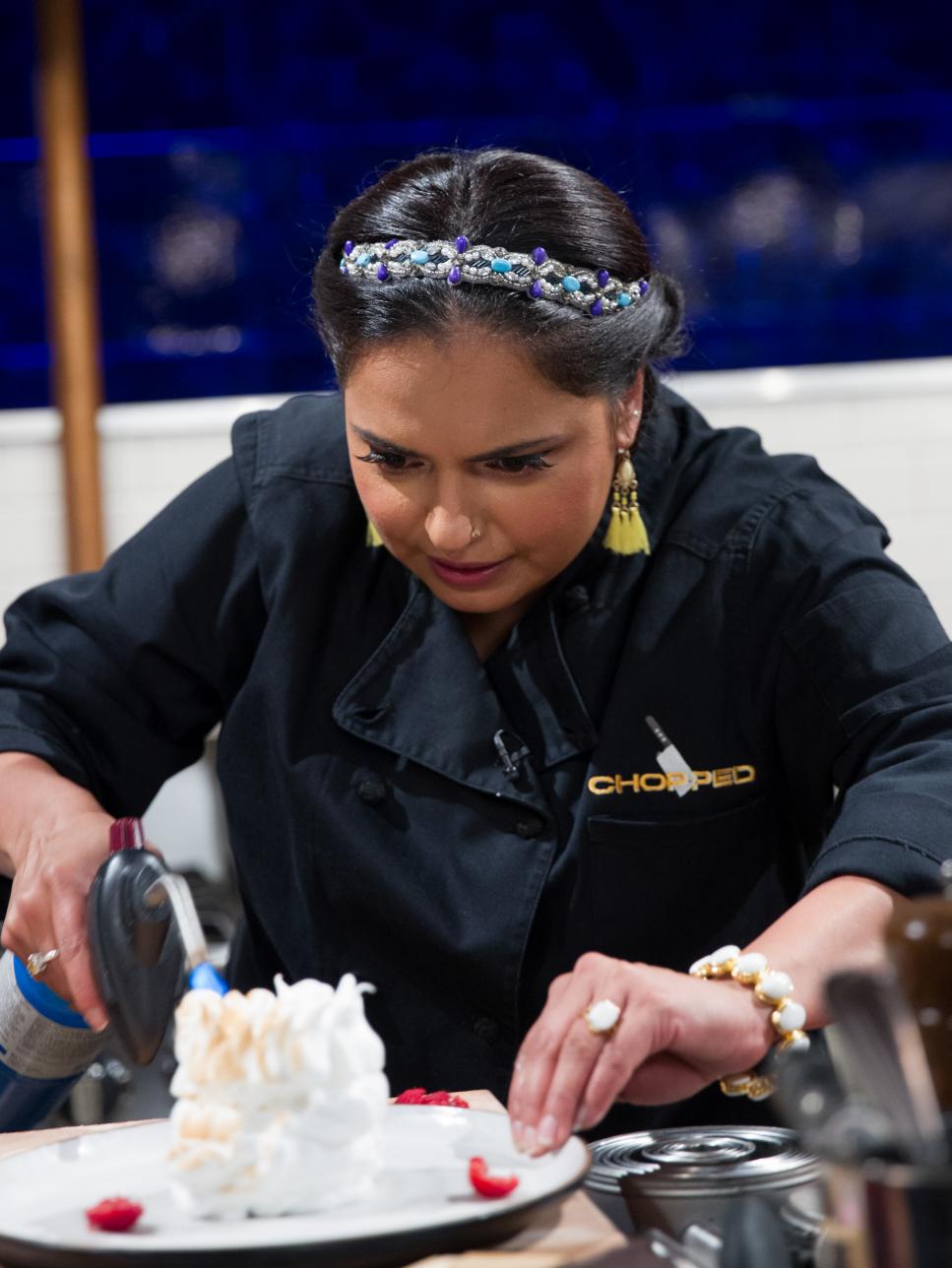 As viewers, we're under the impression that the dessert round is the toughest. We're treated to scenes of otherwise pro chefs tossing their better judgement out the window. Undoubtedly, this makes for glorious TV. But Baldini had a different take, seeing as the dessert round was actually her best. In fact, the chefs were so impressed with Baldini's unusual dessert, sweet canederli, that Chef Chris Santos declared it, "The best dessert on this show ever."
"I loved my dessert round. It was my best round," Baldini said. "But yes, in general dessert is the hardest because it requires some level of expertise and techniques and also because in real life it takes time to bake or make sweets. 30 minutes is a very short time."
Next: And the main course was her hardest. 
9. The most trying dish was the main course
Absurd ingredients and difficult dishes are par for the course on Chopped, and crafting creative concoctions is no small feat. Have you ever seen a Viewer's Choice episode, for instance? Some of that stuff is disgusting! Seriously, what are you supposed to do with eyeballs? But the chefs who come out on top aren't afraid to put their creative chops on display. And for Baldini, the ingredients came in the form of a little fooling around.
"I think the main course was hard for me," Baldini said. "I was competing in an April Fools episode where all the ingredients were disguised. So I found a cake in the basket that was actually a meatloaf." Yes, that'd be a bit tricky, indeed.
Next: The judges get up close and personal. 
10. The judges aren't afraid to get involved during the cooking process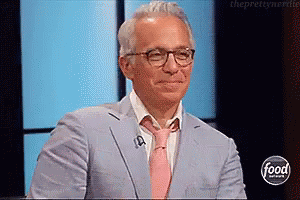 As viewers, we're able to see that the judges have their own sidebar conversations as the chefs frantically prepare their dishes. Although we assumed the contestants couldn't hear what the judges were saying, that's not always the case. In fact, Baldini said the judges' comments are often overheard by the contestants, which is pretty unnerving. "Chef Murphy kept coming next to me and talking to me in Italian," Baldini said. "It was quite hard to concentrate, but it was also funny!" We can only imagine the answers we'd get if we polled every contestant.
Next: The judging portion is relatively quick. 
11. Judging takes about 20 minutes each round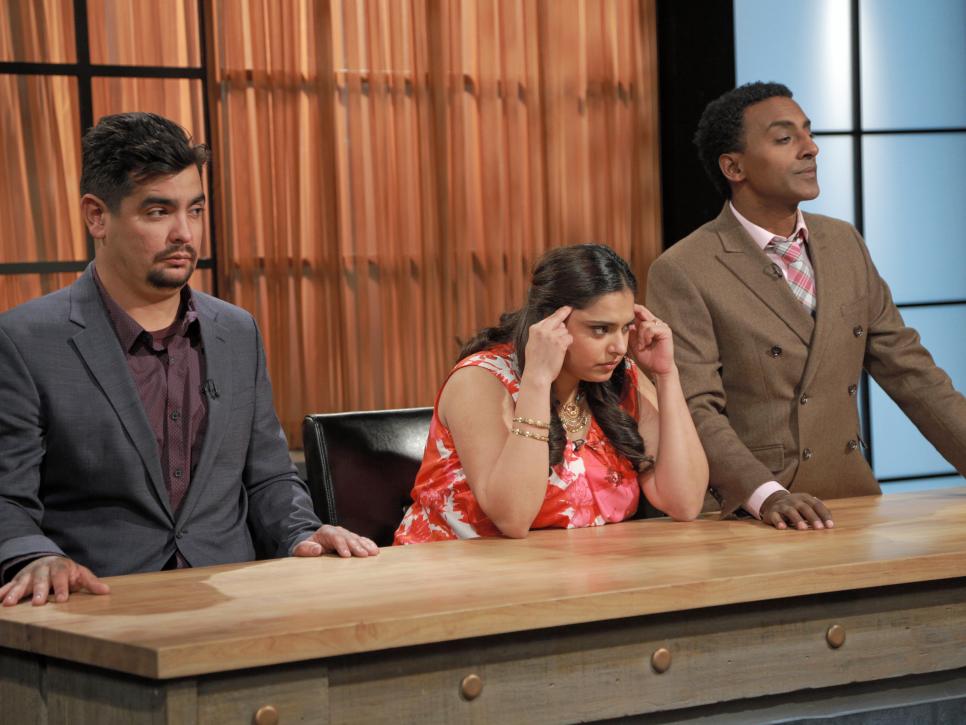 We were curious about just how long the judging process takes. Simply put, Baldini told us, "The judges taste the food and judge a round in about 20 minutes." Furthermore, as soon as you're chopped, you leave. Because Baldini won, she was there until midnight.
Next: There aren't any palate cleansers for the judges. 
12. The judges don't use palate cleansers in between dishes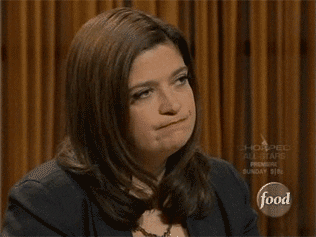 On Baldini's episode, the judges included Maneet Chauhan, Marc Murphy, and Chris Santos. "I don't think the judges get any cleansers," Baldini said. "They taste all the dishes pretty quickly." Considering that, we might be concerned about fairness — if the judges weren't all such seasoned pros, that is.
Next: Chefs can learn valuable lessons. 
13. The show really teaches a chef to concentrate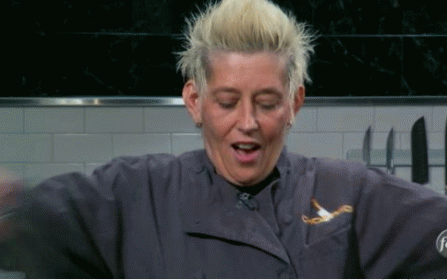 No doubt about it, there's an awful lot going on during each episode. Chefs are sprinting around like a bunch of chickens with their heads cut off, swearing, slicing, and of course, chopping to — what they hope will be — the judges' hearts' content. We were curious to hear what Baldini's biggest takeaway was. She told us, "I learned to concentrate and have fun!" That seems like a pretty big win, even for chefs who don't end up taking the Chopped crown home.
Next: Notoriety goes a long way. 
14. This Chopped champion has seen great success following her victory
For Baldini, her successful stint on the show proved very helpful in her career. "I believe Chopped is a great platform for chefs. It's a show truly loved by all," Baldini said. While Chef Baldini has had her hand in several projects and is proud to have cooked in incredible kitchens for noteworthy people, she says her experience on Chopped will always put a smile on her face.
Chopped was a bit of a launch pad for the chef, and she's grown immensely since appearing on Food Network. "I now run a very successful food business thinking tank, I work with Real Eats as one of their celebrity chefs, I'm writing a book, and I'm often on TV to cook and talk about my power food recipes," Baldini told us.
Next: Find out what this Chopped champion did with her earnings. 
15. The prize money gives winners even more opportunities to succeed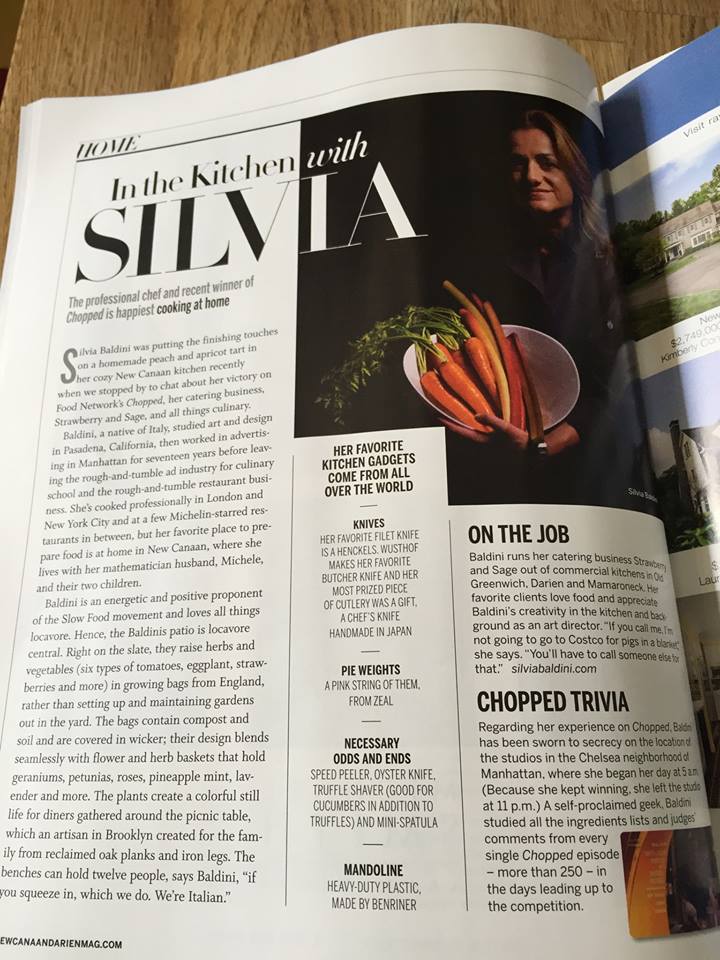 In addition to bragging rights, any good competition results in a winner-takes-all grand prize. And for Chopped contestants, it's a prize to the tune of $10,000. We asked Baldini what she did with her winnings, to which she responded that she put the money right back into her business to help it grow. That's some pretty sensible advice right there for anyone who's just come into a large lump sum of money.
[Editor's note: This story was originally published August, 2017.]
Read more: These Are the Most Disgusting Things That Happen on Cooking Shows