These 10 Cities Are Getting Dumber as Smart People Move Away
Have you ever looked around and wondered why you were surrounded by idiots? We've all felt that way from time to time. But for some people, there might actually be something to their suspicion that the average intelligence in their town is waning. It's called "brain drain," and it's not just too much smartphone use or hitting the bong too often that's causing it. It's what happens when smart, skilled people leave an area.
Brain drain is typically more economic in nature. That means it can be measured, and we can figure out where, exactly, brain drain is having the biggest effects nationwide.
Defining 'brain drain'
The term brain drain means exactly what it sounds like. It's meant to describe the effects of smart, educated people leaving a given area. If all of the big tech companies (Apple, Google, Facebook, etc.) suddenly picked up and moved out of Silicon Valley and relocated to Louisville, Kentucky, you could say that Silicon Valley is experiencing a brain drain. In our case, we have a bunch of midsize cities being abandoned by young, educated people.
Bloomberg's Brain Drain Index takes a few variables into account to rank which cities are exhibiting the strongest symptoms of brain drain. By looking at cities that have a population of more than 100,000, Bloomberg considered the percentage of STEM workers, the number of people holding advanced degrees, and net business formation to assign each town a score. The cities with the highest scores are seeing an influx of smart, capable workers.
But there's also a flip side: the cities that people with advanced degrees and skills are leaving in droves. These are the top 10 cities that are actively getting dumber as smart people are sucked away to other places.
10. Lima, Ohio
The most striking statistic about Lima, Ohio, from the Bloomberg data, is the negative 30.5 net business closure. That means businesses have been shuttering en masse, leaving a lot of people unemployed and others without services. Luckily, though, the brain drain occurring in Lima might be subsiding. Lately, the city has been putting a lot of resources toward attracting more investment. That means more jobs and a need for smart, skilled workers. We'll have to see how the plan pans out.
Next: You can plan to spend the majority of your time reading through this list in the Midwest.
9. Monroe, Michigan
Another city in the Midwest, Monroe, Michigan, is located on the shore of Lake Erie — about halfway between Toledo, Ohio, and Detroit. And like Lima, a lot of the city's best and brightest have moved on to other cities. This isn't a new phenomenon, as it's been covered by the press for some time. But the good news is some of the area's young people are returning to start businesses and jump-start the local economy. We have yet to see whether it will be successful.
Next: A decaying city deep in Trump country
8. Huntington, West Virginia
Huntington, West Virginia, is home to some smart folks. It's where Marshall University is, after all. But there does seem to be a problem with getting a lot of those folks (and Marshall grads) to stick around. Huntington is on the Ohio River, just west of Charleston on Interstate 64. And its brain drain issues haven't gone unnoticed. There are actually new programs being put into place in an effort to keep young professionals in West Virginia, offering robust salaries with benefits.
Next: To Missouri, now, for another city experiencing an outflow of young talent
7. Joplin, Missouri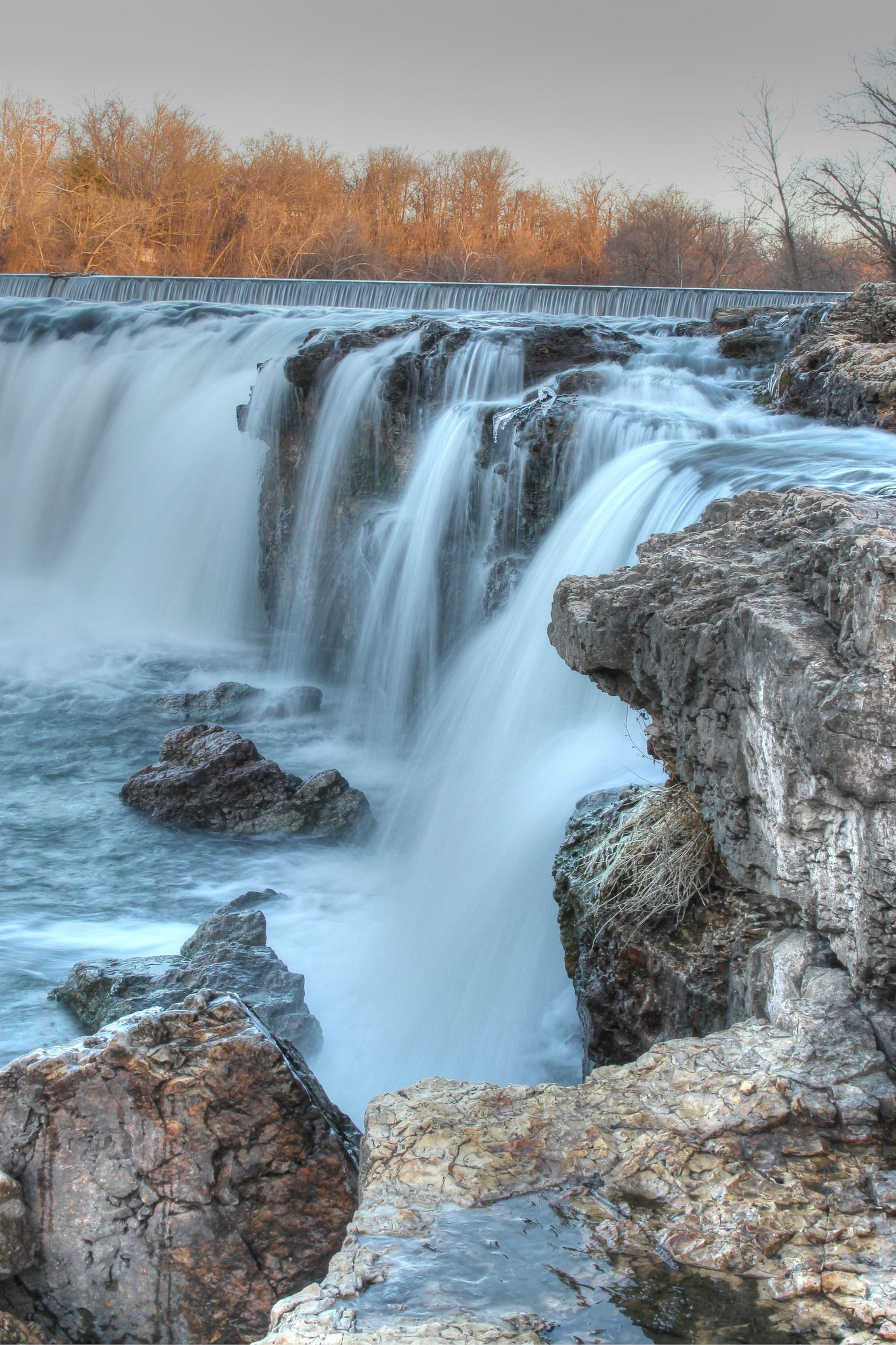 Joplin, Missouri, is off of Interstate 44 in the southwest corner of the state. South of Kansas City and between Tulsa and St. Louis, it's also one of the cities that Bloomberg identified as suffering from the dreaded brain drain. It's fairly isolated, meaning many young people are growing up and heading off to Oklahoma City, Kansas City, or St. Louis. And, like the other cities on our list, the issue has been festering for some time, not just in Joplin but in nearby towns, such as Springfield, too.
Next: Speaking of Springfield …
6. Springfield, Illinois
We're not talking about Springfield, Missouri, in this case. Coming in at No. 6 in the brain drain rankings from Bloomberg is Springfield, Illinois. Springfield is in central Illinois, north of St. Louis and southwest of Chicago. Naturally, young people are probably taking the bait and leaving for one of those two cities, if not others. It's happening before a lot of them are hitting the workforce, too. Many in-state kids are choosing out of state colleges in an effort to get away.
Next: The next city in our list might come as a bit of a surprise.
5. Atlantic City, New Jersey
We usually think of Atlantic City, New Jersey, as a destination — not a place people avoid. But the city's fortunes have turned, and Atlantic City is a shell of its former self. Young, talented professionals have seen the writing on the wall, too, and are hitting the road accordingly. A lot of Atlantic City's issues have to do with the city's economy tanking. While it used to be the only place you could gamble east of the Mississippi River, that has since changed. And it's behind the times.
Next: We head to North Carolina.
4. Goldsboro, North Carolina
North Carolina is a hub of higher education. Big universities, such as Duke, Wake Forest, and University of North Carolina, pour graduates into the state's growing tech sector, and Charlotte is slowly but surely becoming a business hub, along with Raleigh. But things are different in Goldsboro, North Carolina, southeast of Raleigh. The city is suffering from brain drain, like the rest of our list, and many locals blame cities, such as Raleigh and Charlotte, for stealing their young talent.
Next: A small city in Pennsylvania
3. Altoona, Pennsylvania
Back to the Rust Belt now, where Altoona, Pennsylvania, cracks the top three. Altoona is in central Pennsylvania, roughly halfway between Pittsburgh and Philadelphia. This part of the state, which some call "Pennsyltucky," is rural and conservative, and the allure of bigger cities on the state's poles might be the big draw for the younger crowds. Much like other similar-sized cities, the bigger, brighter, more vibrant in-state metropolises are outshining Altoona.
Next: Back to West Virginia, now, for No. 2

2. Beckley, West Virginia
Things have been rough in Coal Country for some time now. That includes Beckley, West Virginia, located near the intersection of Interstate 64 and Interstate 77 in the state's south-central interior. Like many parts of West Virginia, young people are moving away and looking for opportunity. And it's hurting the town. Officials do have a plan, though, to lure millennials back and help rebuild local communities. But unless things change in the near term, getting the kids to stick around or return will be a challenge.
Next: The city suffering from the most severe case of brain drain in the country
1. Muskegon, Michigan
You can find Muskegon in western Michigan, just to the northwest of Grand Rapids. It has a similar story to every other city on our list: Hard economic times have led to young people looking elsewhere for opportunity. The statistics are pretty depressing, too. The number of people with college degrees is down considerably, as are wages and jobs. But that doesn't mean all is lost. Recent numbers show Michigan is starting to attract greater numbers of smart, young people.
Next: These cities are seeing the opposite of brain drain.
The cities with a 'brain concentration'
Now, for the question on everyone's minds: Where is everyone going? These are the cities seeing the opposite of a brain drain, a "brain concentration" as Bloomberg calls it:
5. Washington, D.C.
4. Fort Collins, Colorado
3. San Jose, California
2. San Francisco
1. Boulder, Colorado
Check out The Cheat Sheet on Facebook!