These Might Be the 15 Ugliest Airports in the United States
Airports: You either love them or hate them. And with flight delays, overpriced food, and costly fees, there's a good chance you hate them.
There's yet another reason to detest airports. Some are dated, cramped, and just downright ugly. So while you're waiting in what seems to be an endless security line, snaking your way through the queue to the ticket agent, or riding out that delay, you're probably doing so in unpleasant surroundings.
They say beauty is in the eye of the beholder, but you might want to close your eyes if you're making your way to these 15 ugly U.S. airports. They're sorted alphabetically, but the final entry just might be the ugliest. And while these airports may be ugly, at least none of them show up among the world's worst.
1. Atlanta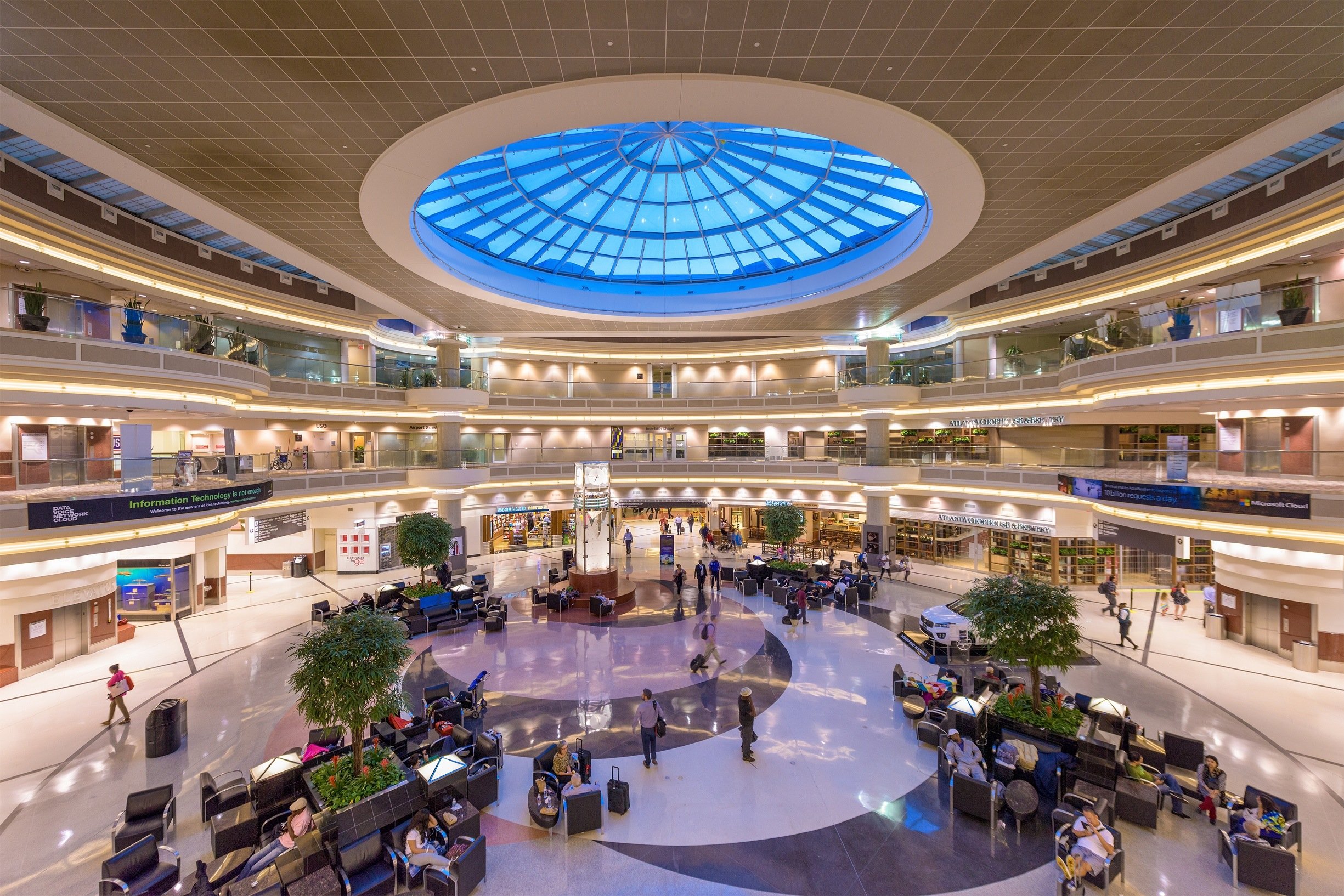 Airport name: Hartsfield-Jackson International Airport
Distance from downtown: 8.2 miles
Atlanta's airport claims a couple superlatives. It's is the world's busiest airport, it is the primary hub for Delta Airlines, and it has more than 200 gates spread out over seven concourses. But Hartsfield-Jackson isn't winning any beauty contests. The atrium at the heart of the domestic terminal is described by Travel + Leisure as being '80s shopping mall chic. 
Next: Proximity to the city is the only plus at the next airport.
2. Boston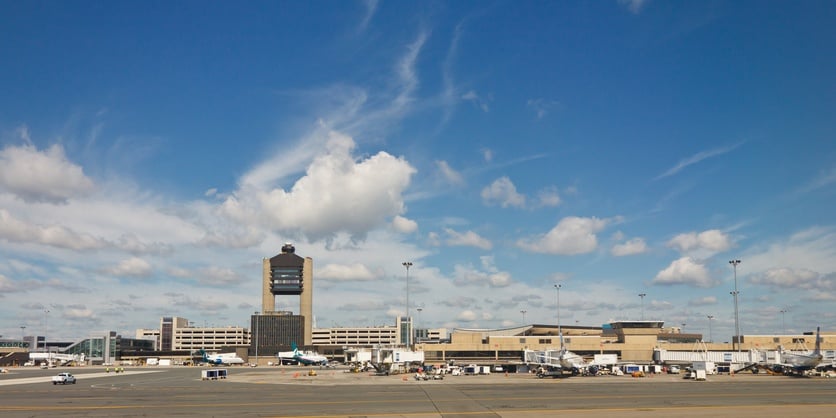 Airport name: Boston Logan International Airport
Distance from downtown: 2.5 miles
On the plus side, you can be in the heart of downtown Boston within minutes of disembarking at Logan. On the downside? Almost everything else. It's below average in the 2017 J.D. Power ratings, one of just a few airports that are. One traveler in a BBC story notes a lack of gates and long security lines, and one Yelp reviewer claims to have seen a mouse trying to bypass immigration by sneaking into a piece of luggage.
Next: The other airport in a big city
3. Chicago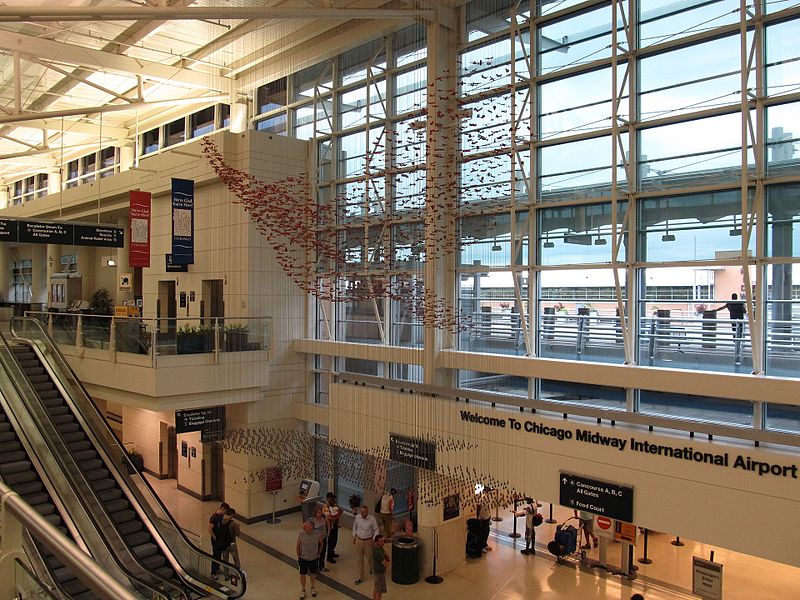 Airport name: Midway International Airport
Distance from downtown: 11 miles
The little cousin to O'Hare International Airport, Midway underwent a massive renovation in 2001 that included a new terminal. The work must not have taken so well because 2017 brought another massive refurbishing that included new food vendors. That also has not gone over well (as several bad Yelp reviews attest to). So now people are hungry and irritated while walking the concourses.
Next: Another bad airport that's not far away
4. Chicago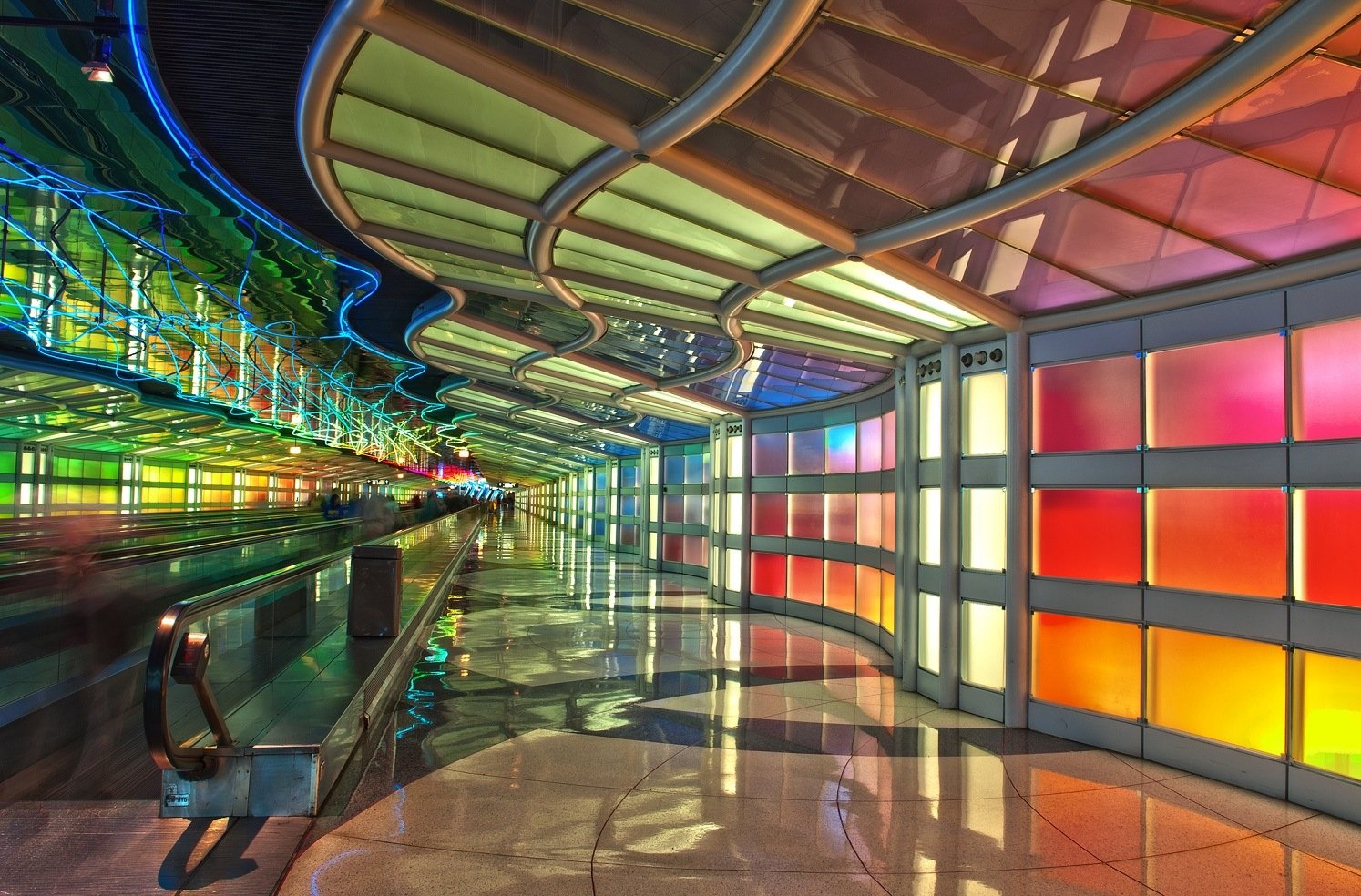 Airport name: O'Hare International Airport
Distance from downtown: 16 miles
With so much traffic going through this airport, there are a lot more eyes to catch all the faults. One of the major problems at O'Hare, according to a BBC article, are the seemingly never-ending lines at the ticket desk, security, and the gate.
Next: Architectural eyesore mars this Texas airport.
5. El Paso, Texas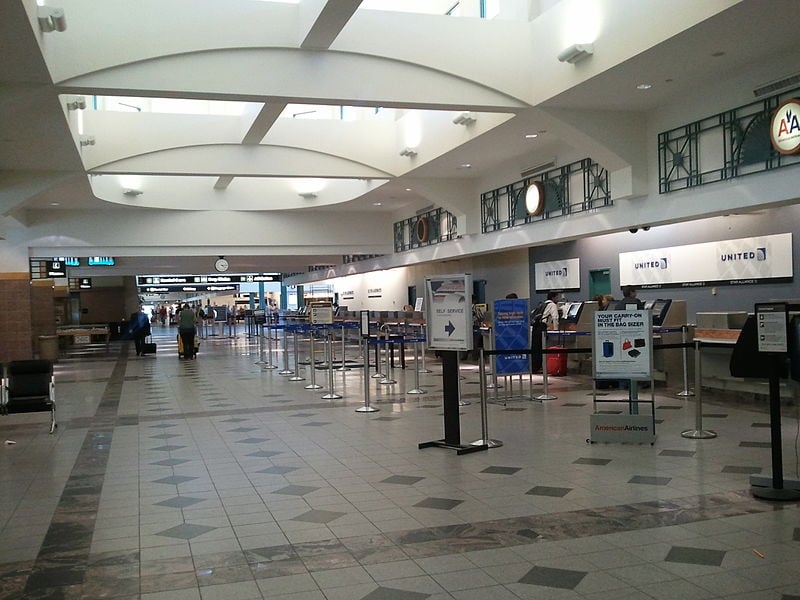 Airport name: El Paso International Airport
Distance from downtown: 7.2 miles
The airport in El Paso, Texas, is at least close to city hall and the heart of the city. That fact alone, however, is not enough to make up for its shortcomings. Travel + Leisure applauds the airport's effort to incorporate regional architectural styles, but it notes the mish-mash falls short. A bronze semi-dome at the entrance to the terminal and some of the public artwork were targets of ire from Travel + Leisure.
Next: More trouble in another Texas locale
6. Houston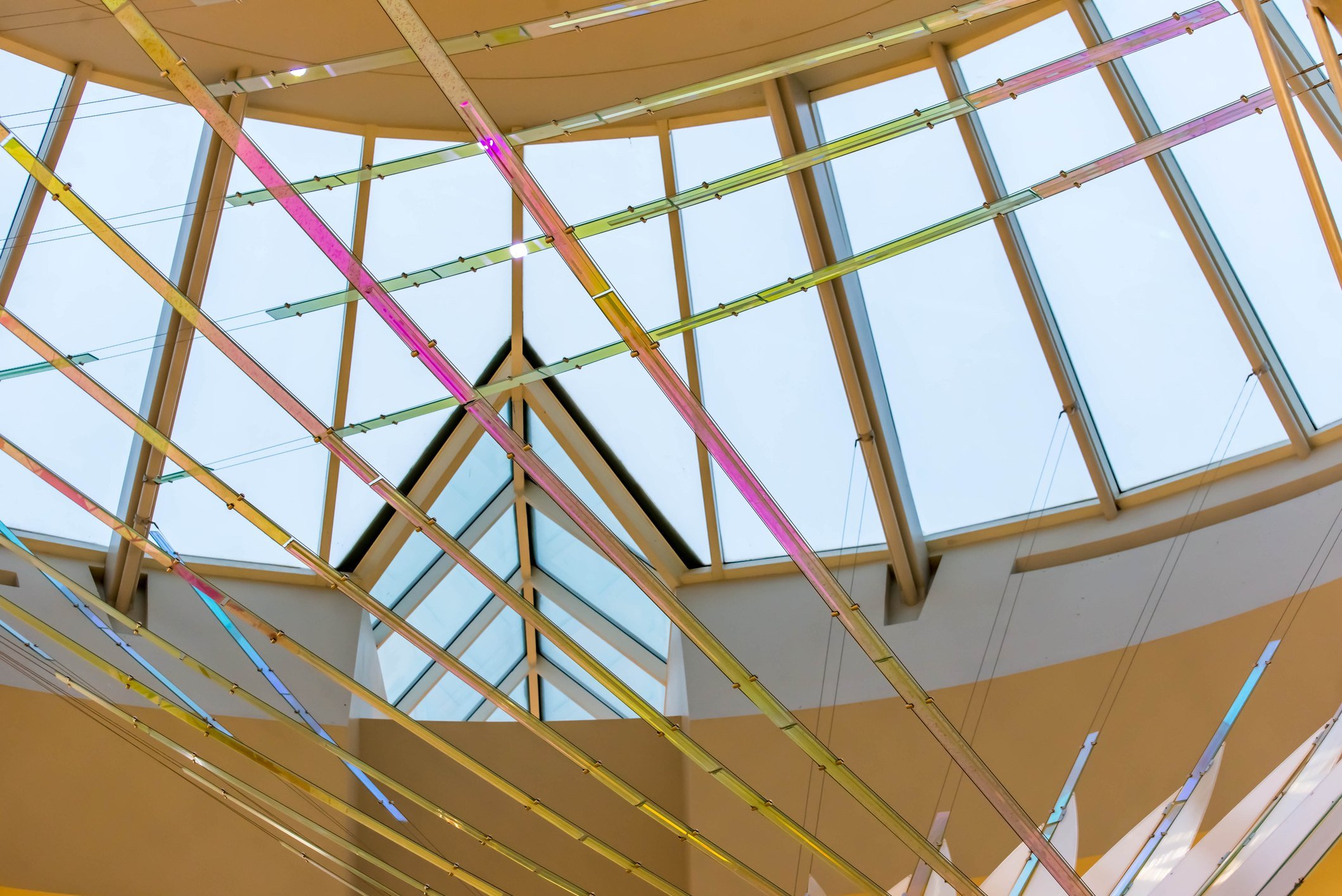 Airport name: George Bush Intercontinental Airport
Distance from downtown: 19.7 miles
Houston's biggest airport by and large gets solid Yelp reviews for its ambiance (at least before Hurricane Harvey rolled through). When it comes to tagging anything as "ugly" at this airport, it's most likely going to be the attitudes of the employees. It was a major complaint one international traveler made to the BBC.
Next: An outdated vision of the future is something of an eyesore.
7. Kansas City, Missouri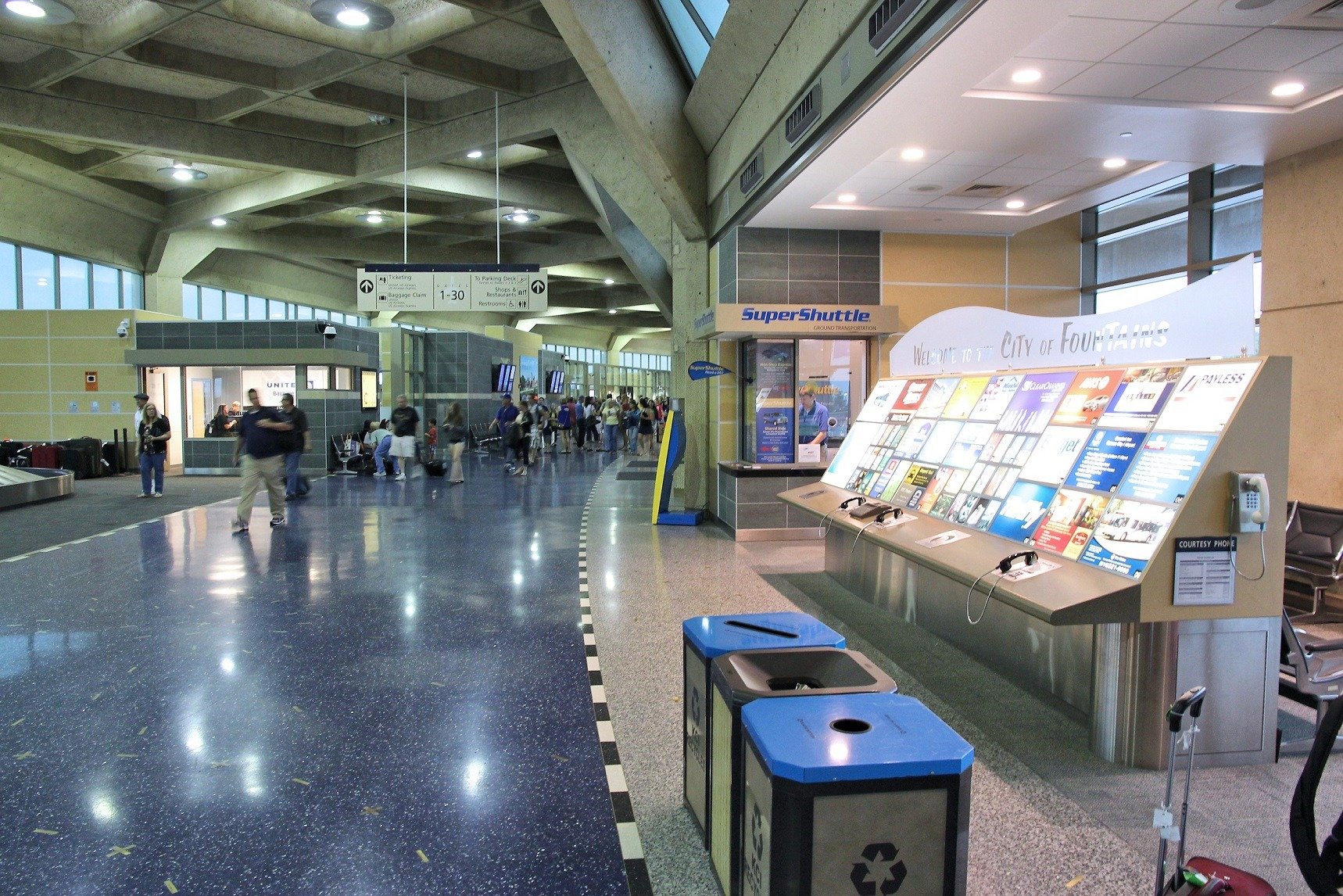 Airport name: Kansas City International Airport
Distance from downtown: 18.7 miles
Say this for Kansas City's airport: It does have some convenient parking right outside each of the terminals. However, access streets with names, such as Amsterdam Circle, Mexico City Avenue, and Paris Street, are a bit of a misnomer for an airport with one international flight to Toronto. A massive overhaul could be coming soon, but for now this airport looks every bit of its 45 years old.
Next: This airport is pressing its luck with this one feature.
8. Las Vegas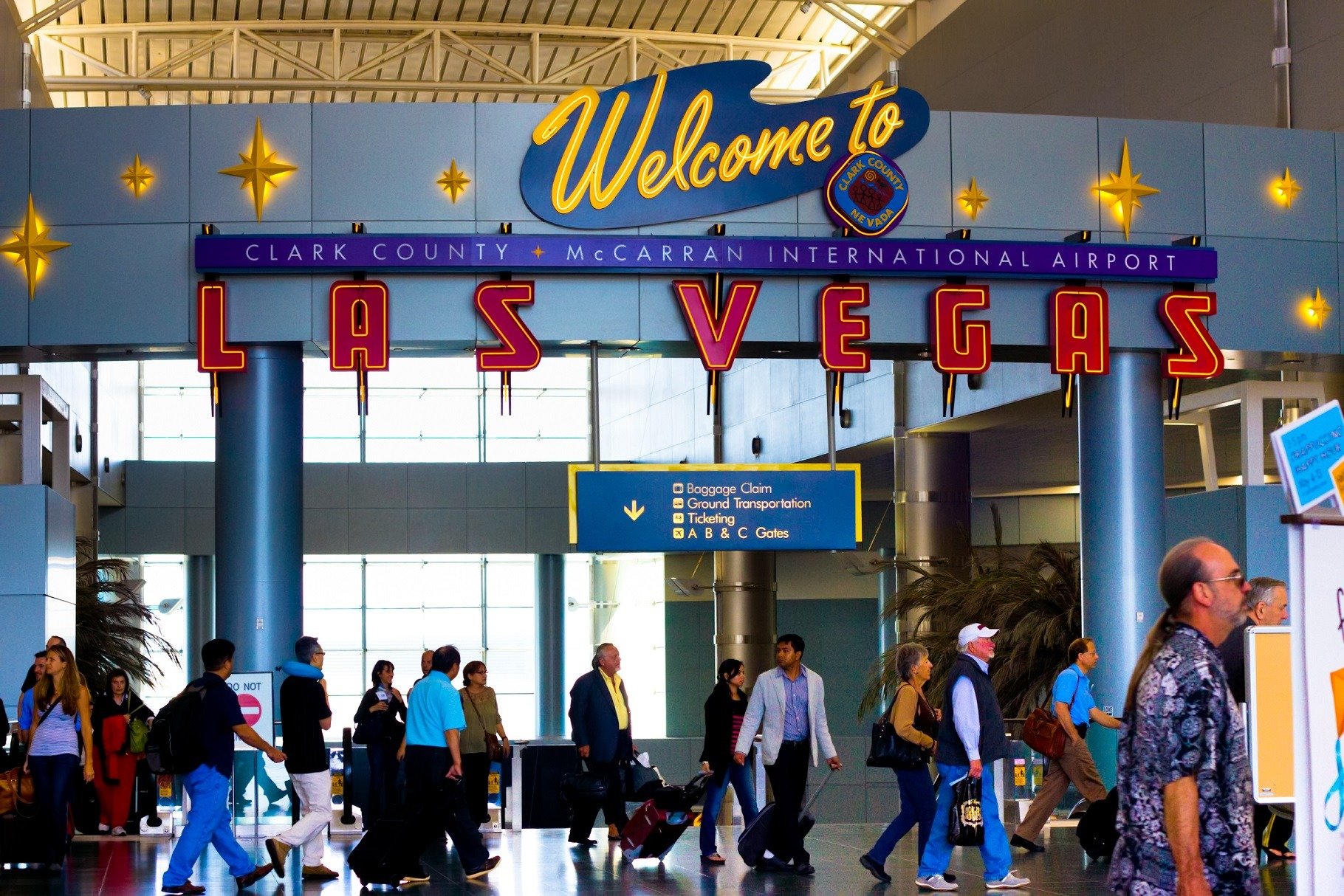 Airport name: McCarran International Airport
Distance from downtown: 7 miles
This airport is right off the strip and is just 7 miles from city hall. And it is in the midst of a renovation that adds several more international gates. McCarran gets mostly positive reviews on Yelp (3.5 out of 5 stars), and there's nothing inherently ugly about it. But considering many of the people passing through its gates are coming from or going to a casino, is the abundance of slot machines (more than 1,300 of them) really necessary?
Next: Improvements are on the way here, but that's not helping now.
9. Los Angeles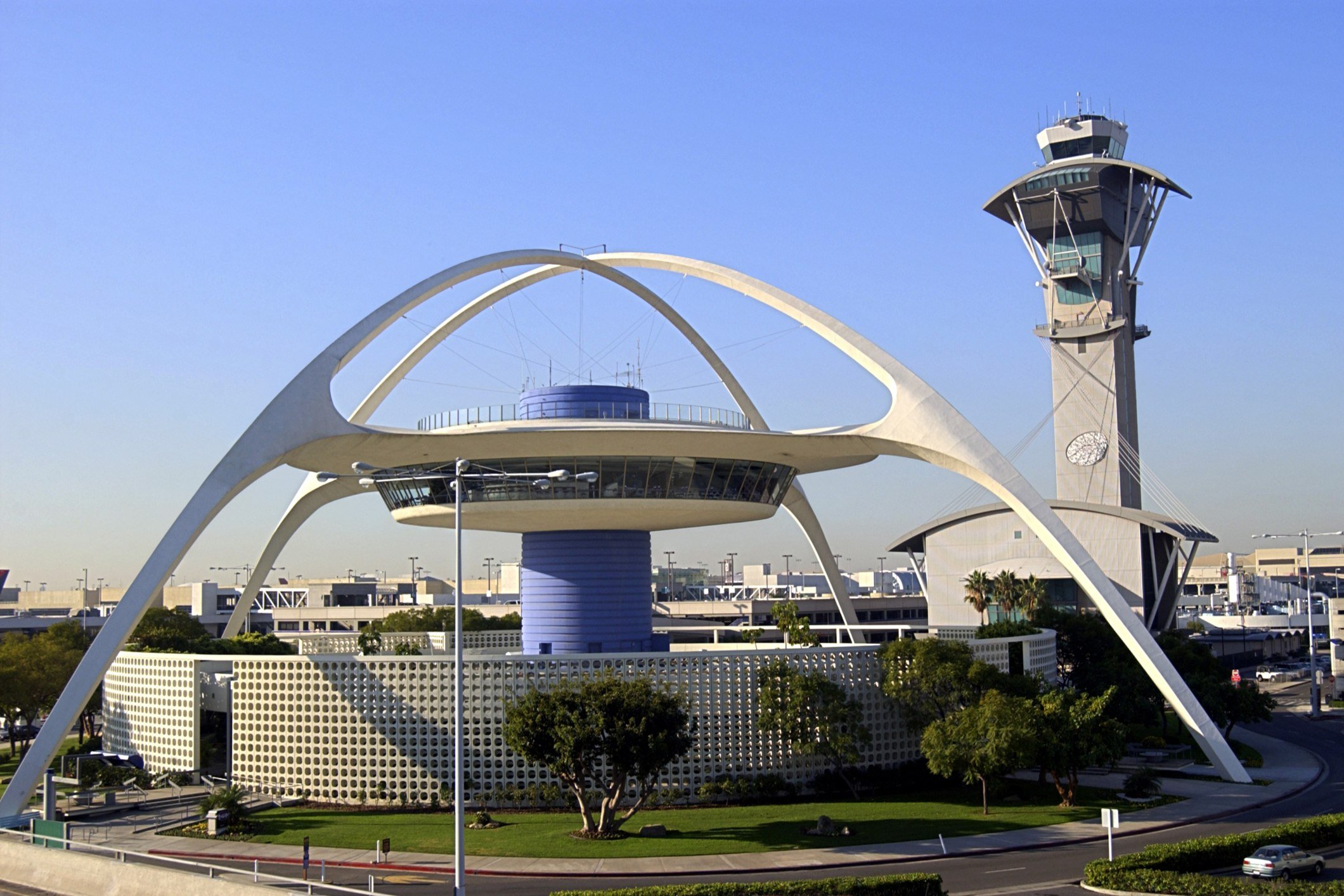 Airport name: Los Angeles International Airport
Distance from downtown: 18 miles
This major airport is more than a stone's throw from the heart of Los Angeles, but that's not its only shortfall. Traffic can be an issue on the way to the airport, and once you're there you have to deal with dated architecture, the bare minimum of amenities, and barren concourses, as one Yelp reviewer notes. Relief could be on the way soon though. The airport broke ground on a new terminal that is scheduled to open in 2019.
Next: An airport so bad it's keeping one person from ever coming back
10. Miami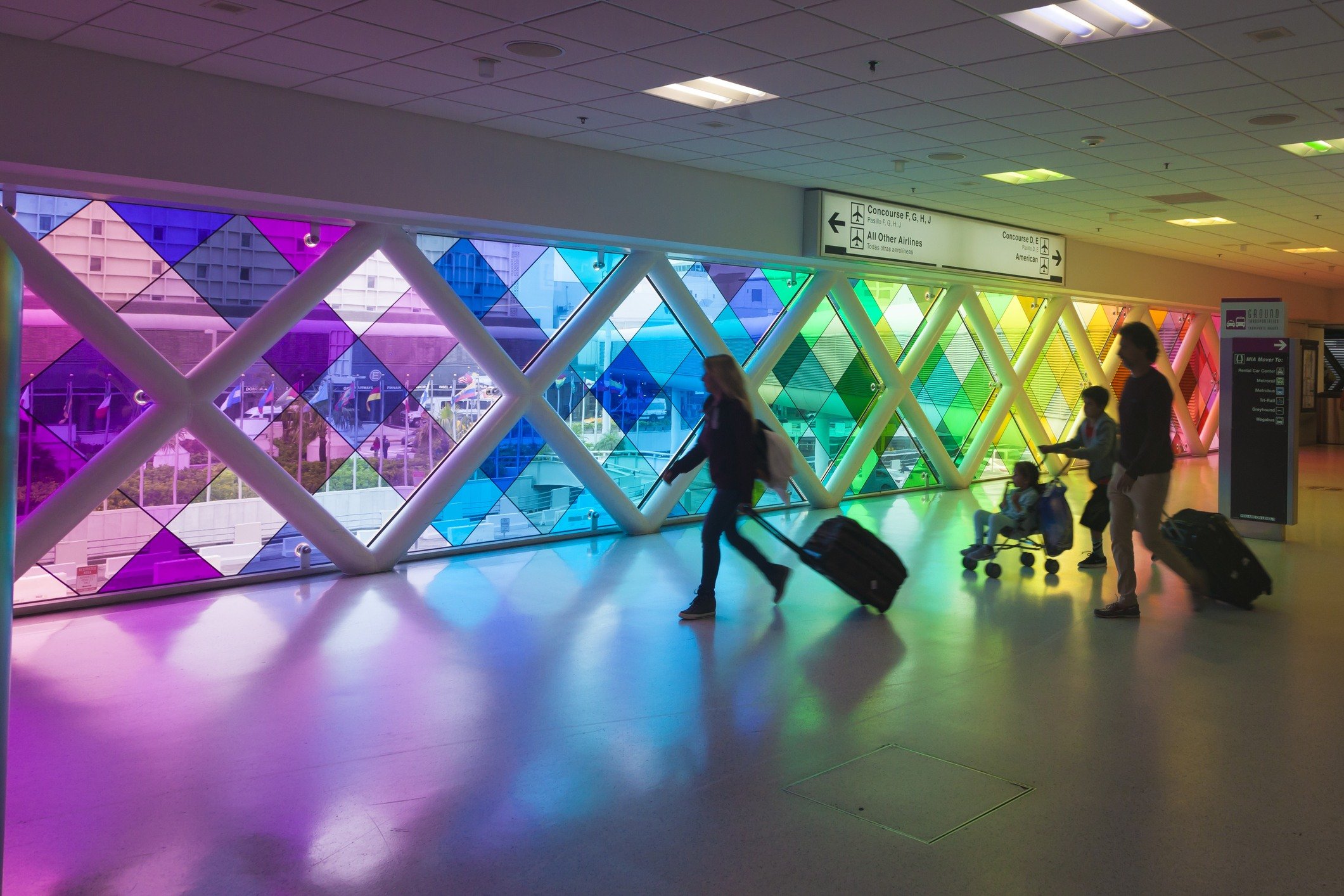 Airport name: Miami International Airport
Distance from downtown: 7.2 miles
The palm trees at the beach swaying gently in the ocean breeze are only a few miles away, but it probably feels a lot farther than that. International travelers especially loathe this airport. One British visitor told the BBC the lack of staff and the plentiful cockroaches she encountered at Miami are keeping her from visiting the United States ever again.
Next: Starting the trifecta of terrible from one part of the country
11. Newark, New Jersey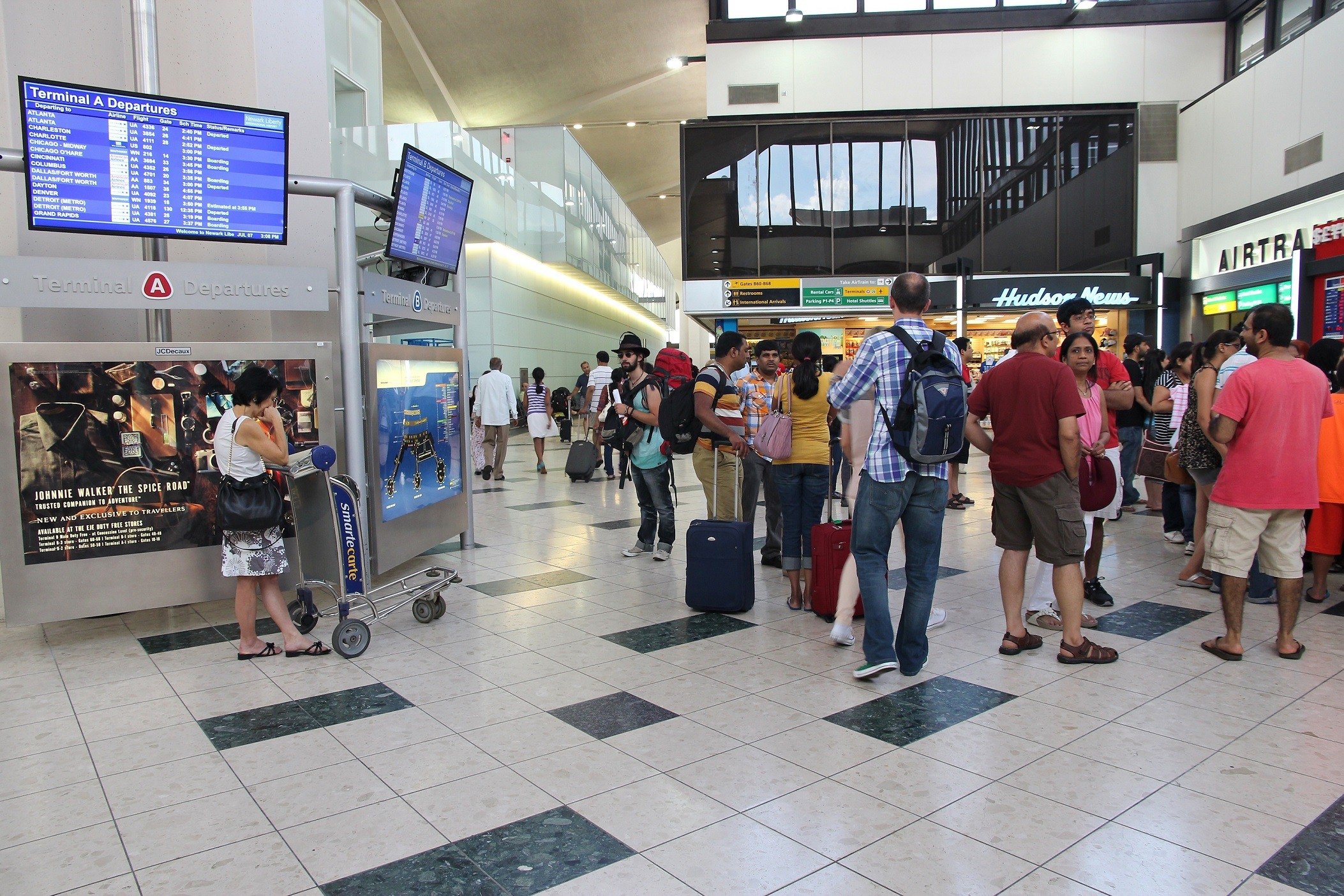 Airport name: Newark Liberty International Airport
Distance from downtown: 12.4 miles
Yes, this airport is in New Jersey, which is most definitely not New York. But Newark is considered one of the three airports servicing New York City, so it sees its fair share of travelers. Unfortunately, it's not really any better of an option. It is the lowest rated mega airport on the 2017 J.D. Power ratings. It doesn't even take an expert to know Newark's airport leaves a lot to be desired. One Yelp reviewer says bad planning leads to overcrowding in one of the busiest parts of the airport, making for a frustrating travel experience.
Next: An airport that is not nearly as great as its namesake
12. New York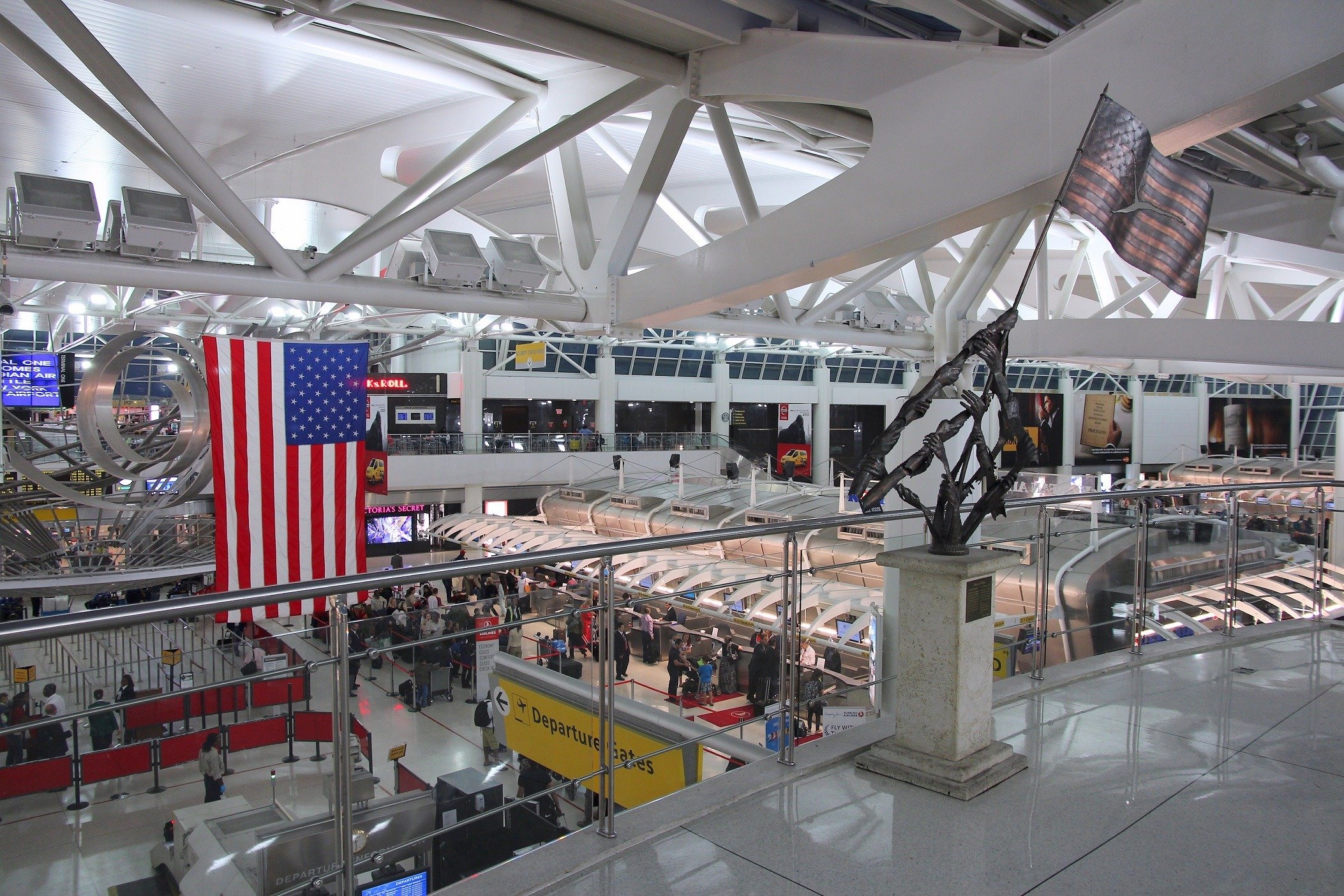 Airport name: John F. Kennedy International Airport
Distance from downtown: 17.6 miles
A BBC report asked which U.S. airports travelers deemed the worst. Most responders were foreigners, but an American made his disdain for JFK clear: "It's no less than tragic that so many visitors from other countries are 'welcomed' to the U.S. at JFK. It is an abomination and a stain on President Kennedy's memory," James McDonald from West Hollywood said. However, an informal survey conducted by TheStreet found the outdated and dilapidated Delta terminal at JFK is really the reason why the airport gets such low marks from travelers. Still, it doesn't help when an airport is described as "bananas."
Next: More headaches at another NYC location
13. New York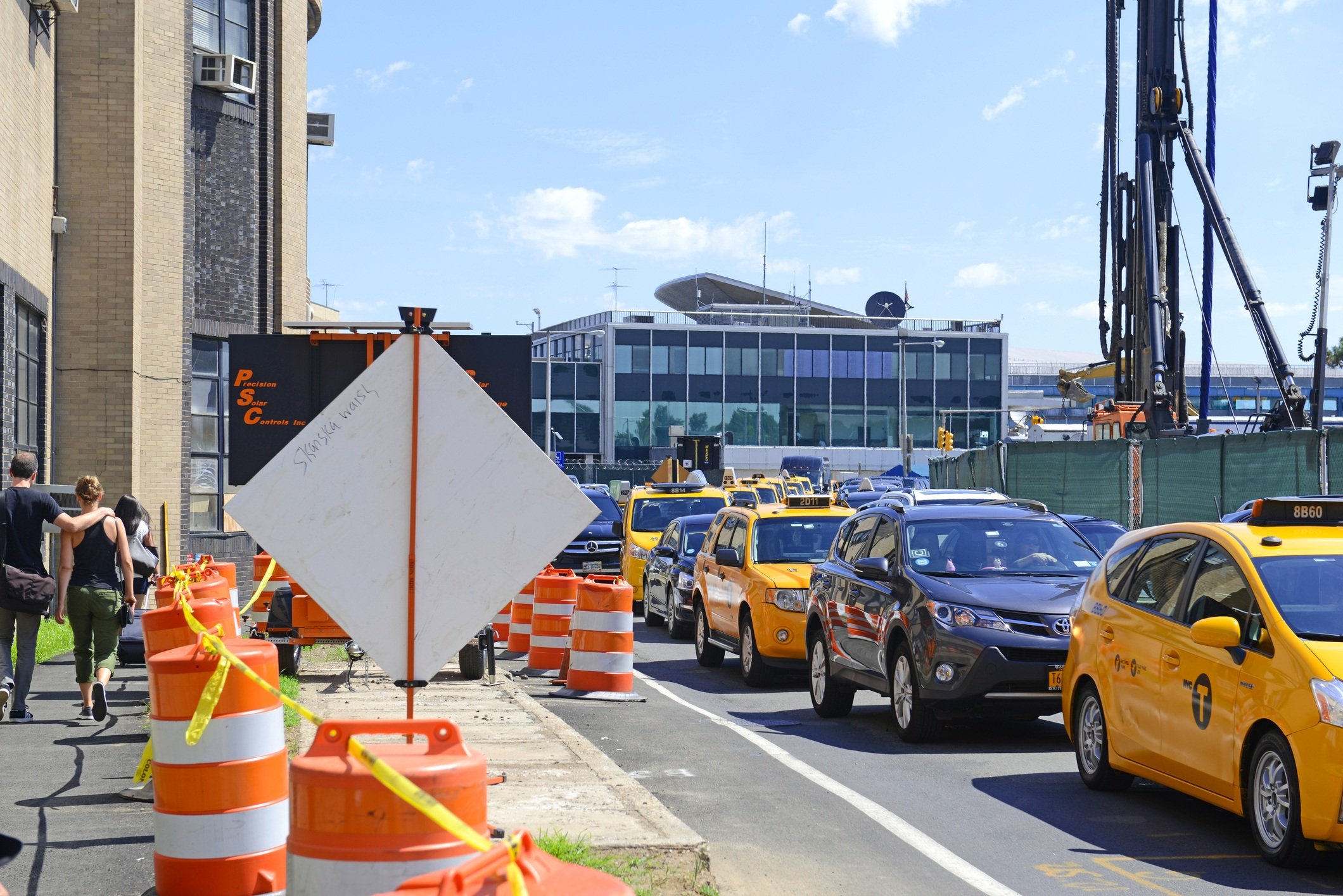 Airport name: LaGuardia International Airport
Distance from downtown: 11.3 miles
Fiorello LaGuardia was one of New York City's most beloved mayors, who helped make it the metropolis it is today. The airport in Queens named after him, however, isn't living up to the man's legacy. Dated, busy, and crowded can describe any of the three airports serving New York City. John F. Kennedy, LaGuardia, and Newark are all below average in the 2017 J.D. Power rankings. Yet LaGuardia might be the worst of the bunch. At one time it might have been cutting-edge, but readers responding to an informal survey by TheStreet noted there is more bad than good when it comes to LaGuardia.
Next: As much to loathe as to love at this airport
14. Philadelphia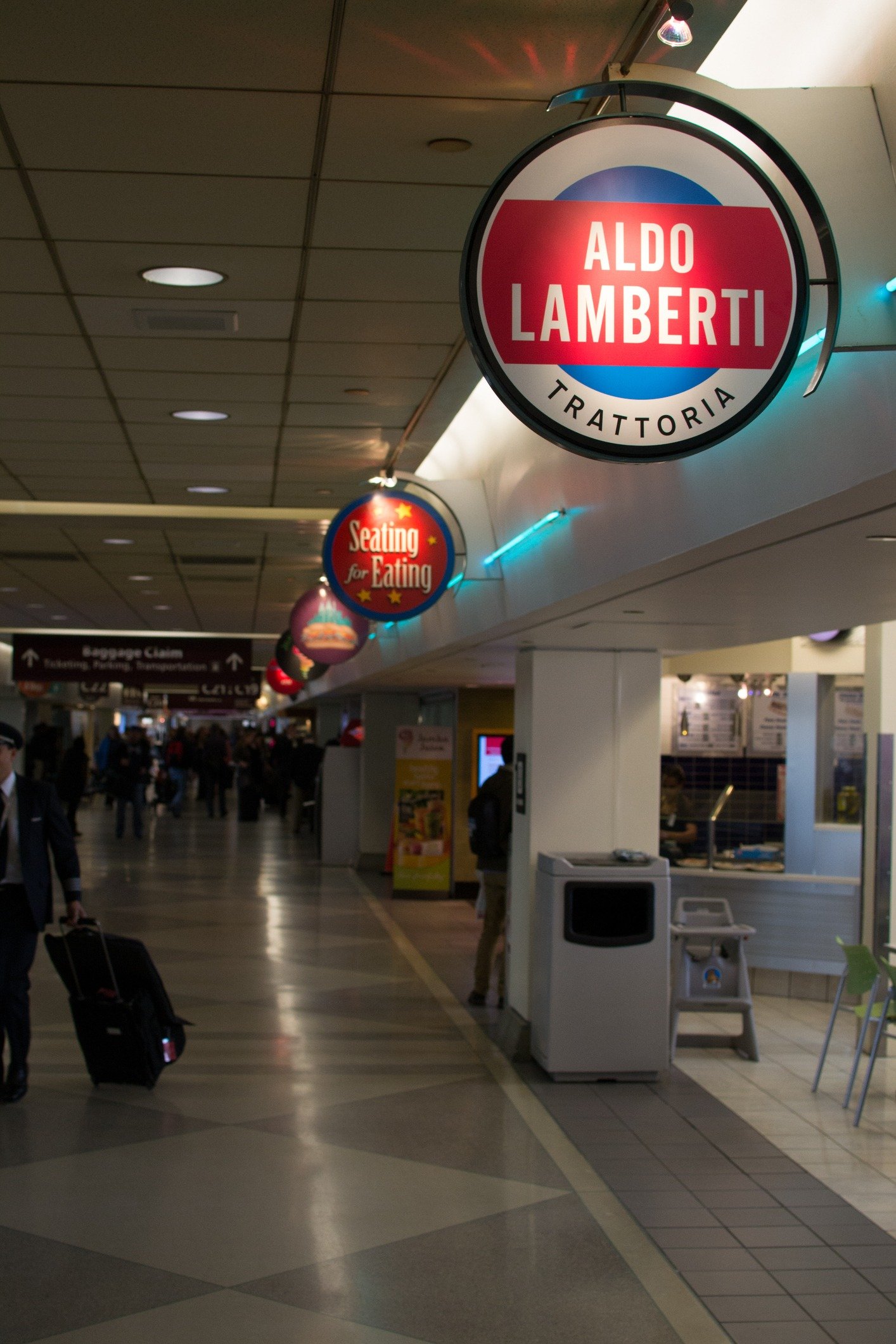 Airport name: Philadelphia International Airport
Distance from downtown: 9.6 miles
Some frequent flyers love this airport, but many travelers feel the exact opposite. Cleanliness (or lack of it), unfriendly airport staff, and long security lines were all to blame for one Yelp reviewer's experience. Travelers responding to TheStreet said dilapidated terminals and narrow concourses make Philadelphia a nightmare of an airport.
Next: Saving the ugliest for last? 
15. Washington, D.C.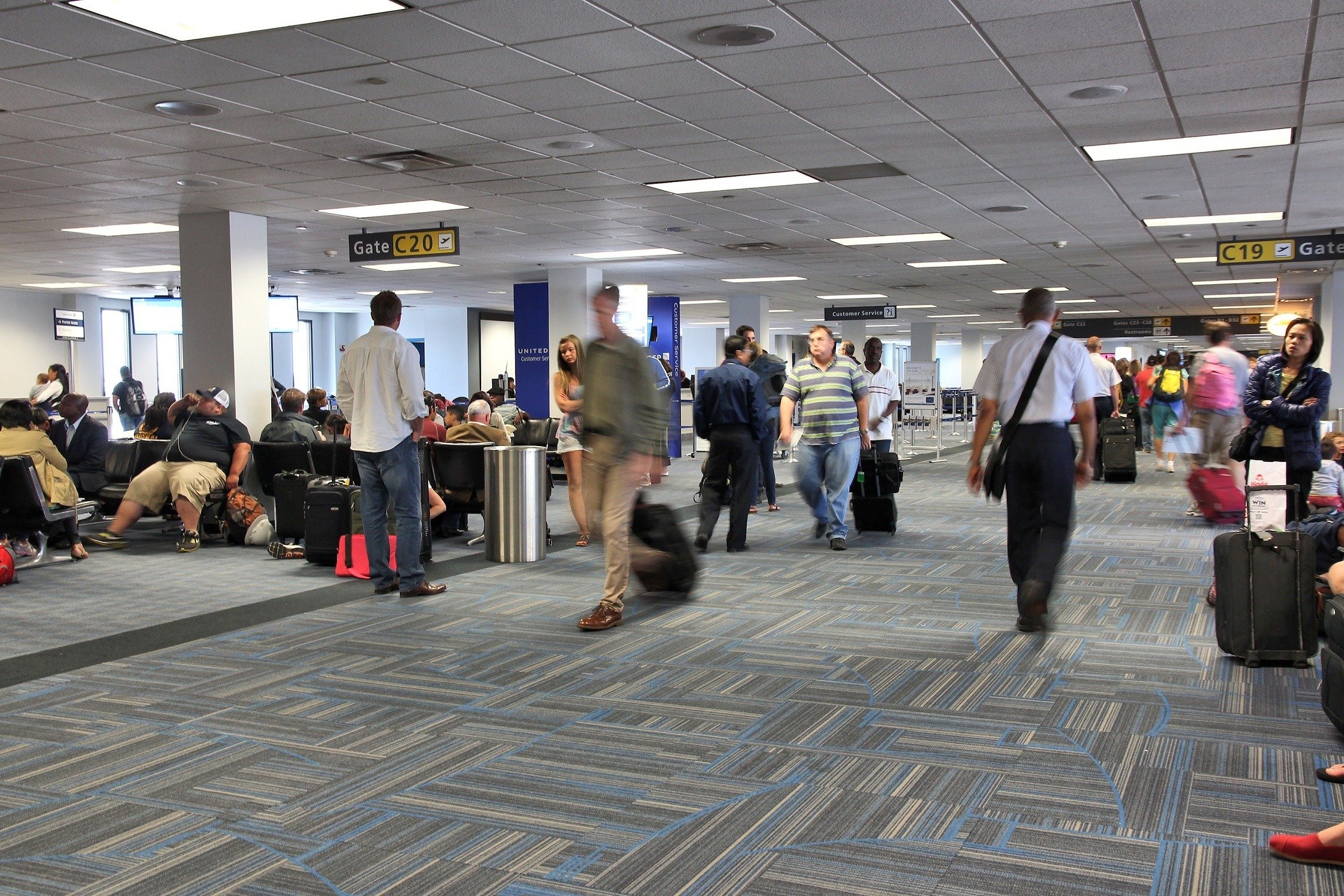 Airport name: Dulles International Airport
Distance from downtown: 26.4 miles
Being far outside Washington, D.C., is one strike against Dulles. The old main terminal building, the retro-futuristic transport shuttles (complete with fake smokestacks), and dated interiors of the concourses don't do Dulles any favors. Foreign and domestic travelers alike detest flying from Dulles.
Check out The Cheat Sheet on Facebook!
Read more: Risky Jobs Pay the Most in These 15 States