Classic American Cocktails You Absolutely Need to Try
If you think there's no drink more American than soda, then you forget the classic cocktails created throughout history. Some are simply vintage, while others are true classics. Get the inside scoop on must-try classic American cocktails and the famous faces who love them. One "Old Hollywood" drink was nearly killed off by the millennial generation (page 10).
1. Aviation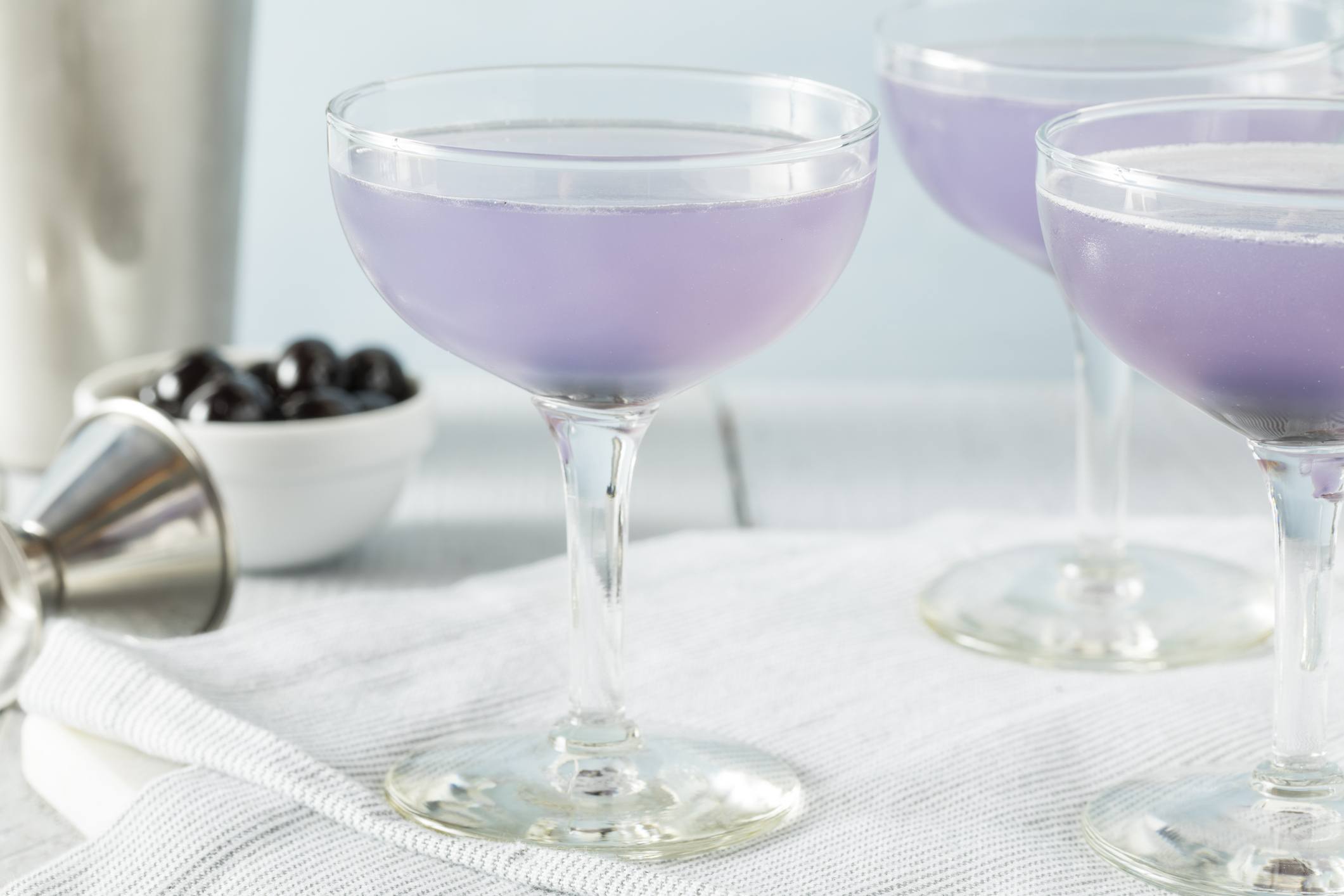 Ingredients: gin, maraschino liqueur, lemon juice, and crème de violette
Famous fan: Ryan Reynolds
The Aviation first appeared in Hugo Ensslin's 1916 Recipes for Mixed Drinks, one of the last cocktail books published before Prohibition, reports mixologist Jim Meehan. Deadpool star Ryan Reynolds may be partly responsible for bringing back the Aviation. In 2018, he purchased Portland-based boutique gin maker, Aviation.
Next: This cocktail is related to the Manhattan.
2. Martinez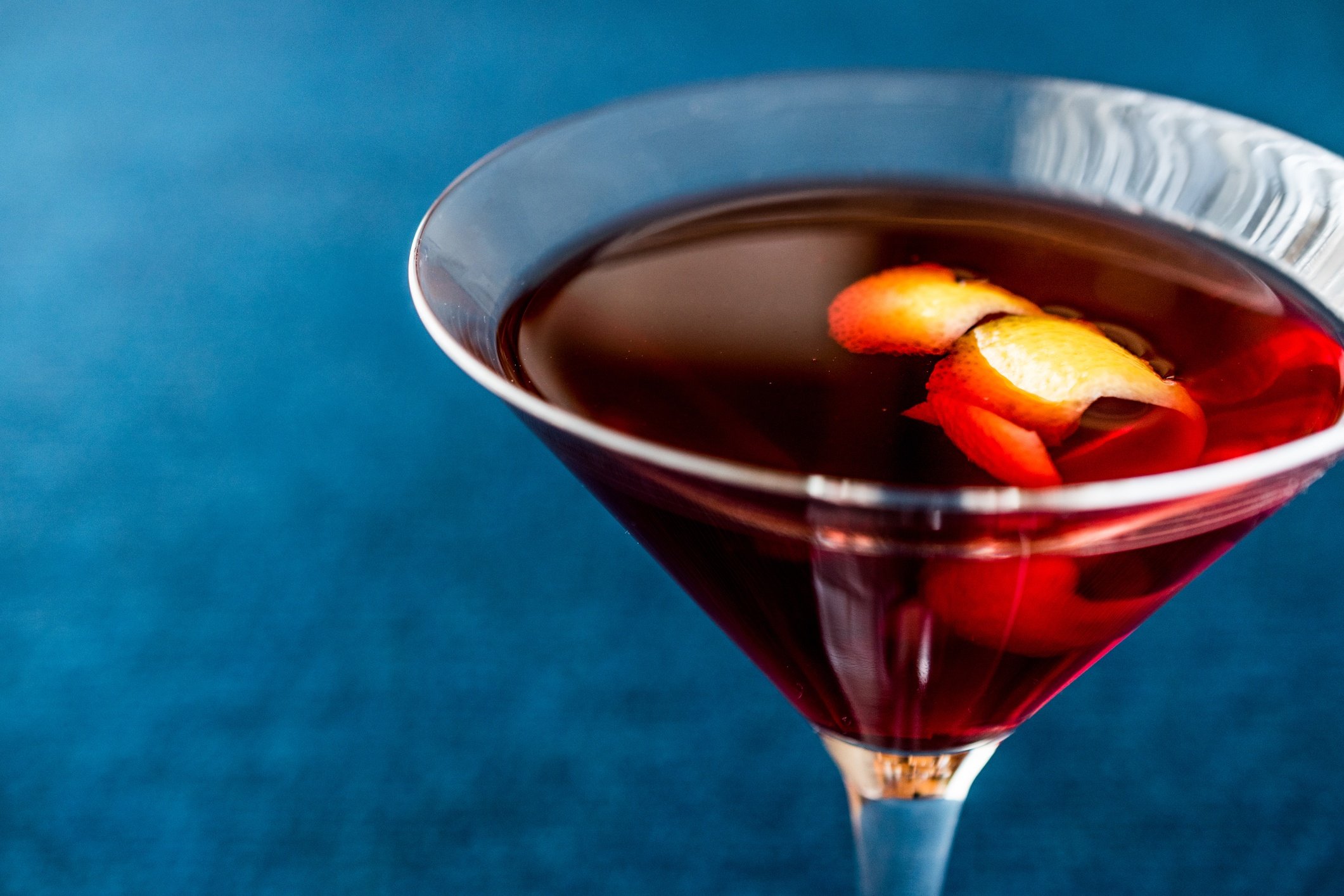 Ingredients: gin, vermouth, and maraschino liqueur
Famous fans: Bill Murray and Andie MacDowell in Groundhog Day
This cocktail appears in an 1884 bartender's guide, describing it as the "same as a Manhattan, only you substitute gin for whiskey." A variation famously appears in the comedy film, Groundhog Day, as Murray's character repeatedly takes Rita (MacDowell) to a bar where she orders sweet vermouth on the rocks with a twist.
Next: This cocktail used honey to mask the taste of Prohibition liquor.
3. Bee's Knees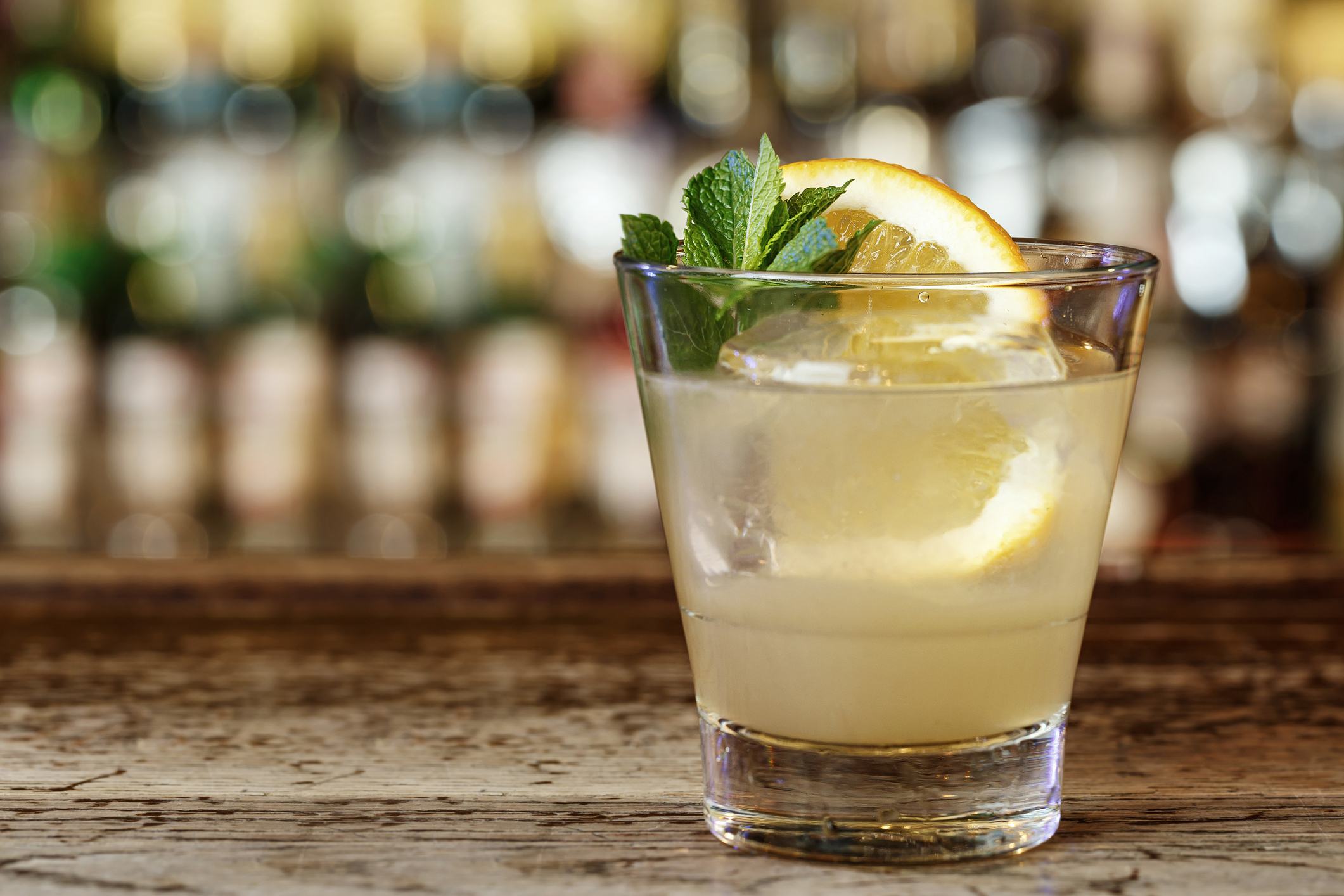 Ingredients: gin, honey, and lemon juice
Famous fans: honeybees everywhere
We're not kidding about honeybees. Caledonia Spirits hosts the annual "Bee's Knees Week" around the U.S., with restaurants and bars donating cocktail proceeds to the Bee Cause Project, which installs beehives in urban areas. The cocktail is a twist on the Gin Sour dating back to Prohibition. "Questionable bootlegged spirits needed masking," explains Punch, hence the lemon and honey.
Next: A brunch drink loved by many
4. Bloody Mary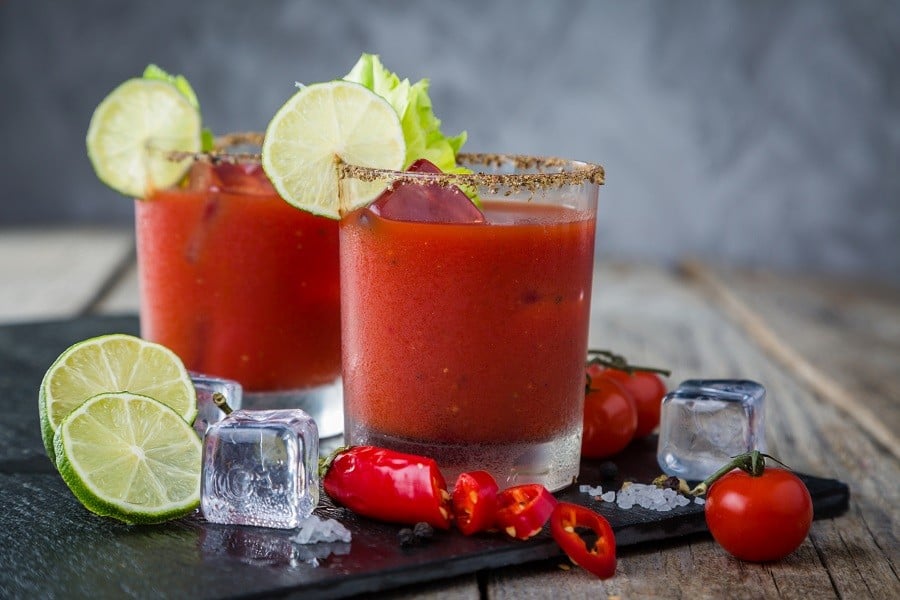 Ingredients: tomato juice, vodka, Worcestershire sauce, lemon juice, lime juice, hot sauce, and a variety of herbs and spices
Famous fans: Willie Nelson and Tom Cruise
New York's King Cole Bar first served the spicy tomato juice cocktail in 1934. Guests told him it reminded them of a waitress called Bloody Mary. The Willie Nelson connection? In 1974, the country singer wrote "Bloody Mary Morning" about a breakup. And Tom Cruise famously drinks a Bloody Mary variation (add a raw egg) in 1988's Cocktail.
Next: One of the most iconic American cocktails
5. Manhattan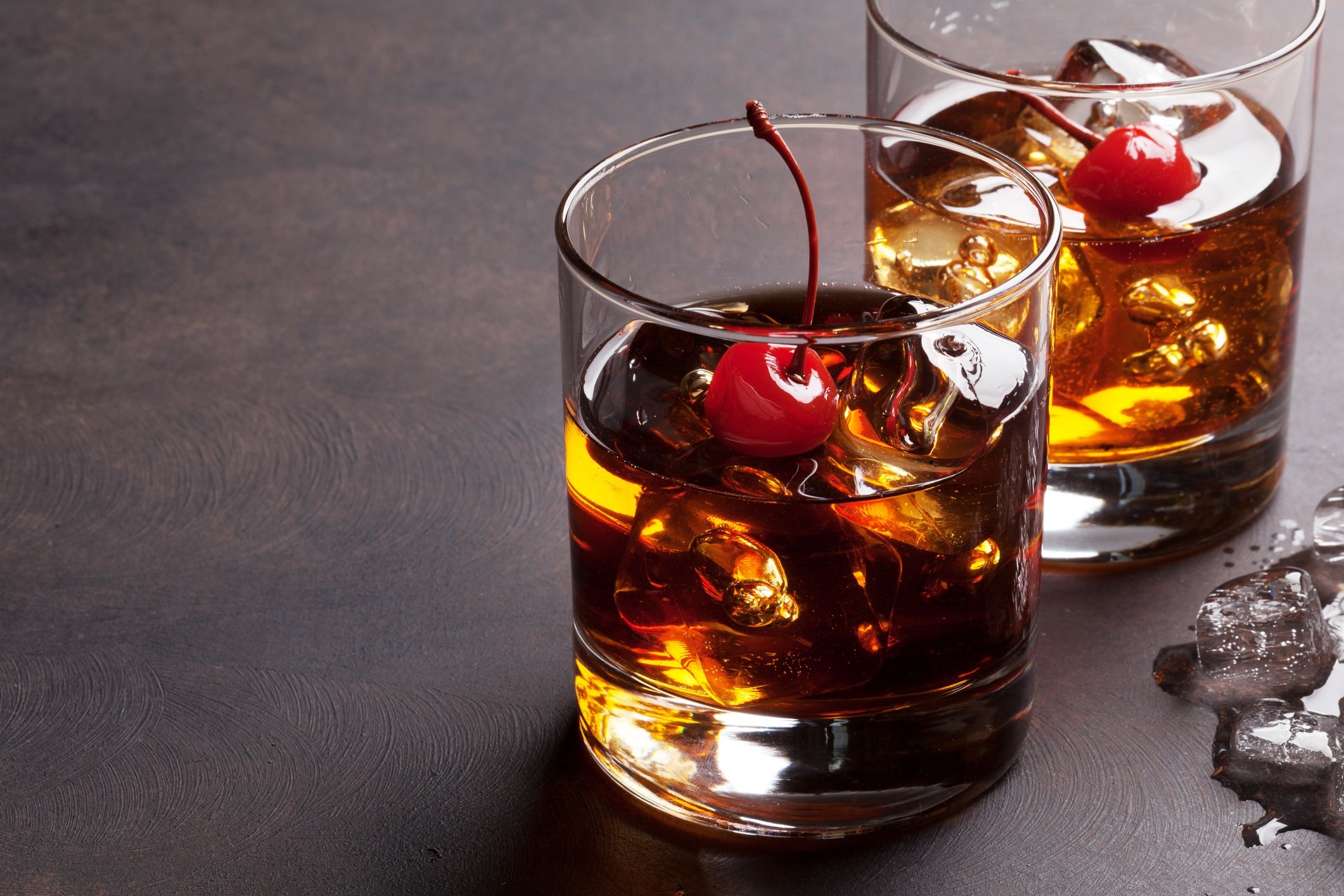 Ingredients: bourbon, vermouth, and maraschino liqueur
Famous fans: Tony Curtis, Marilyn Monroe, and Jack Lemmon
Meehan's Bartender Manual theorizes this classic cocktail hails from NYC's Manhattan Club. You can find dozens of variations, but the priorities should be botanical vermouth, whiskey, and bitters. The cast of 1959's Some Like It Hot famously enjoy this drink mixed in a hot water bottle shaker during this classic romantic comedy.
Next: This cocktail takes a lot of work to prepare.
6. Ramos Gin Fizz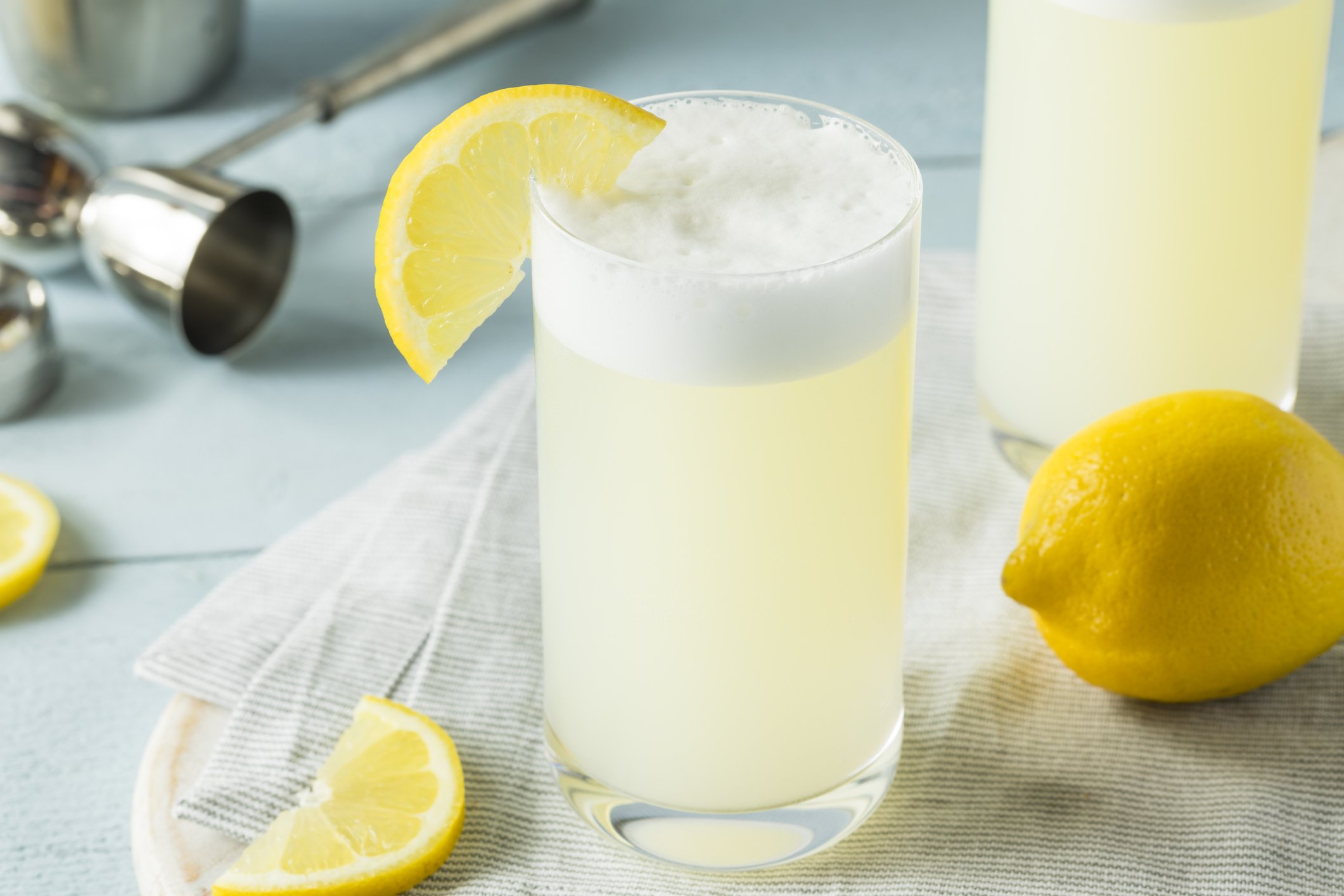 Ingredients: gin, lemon juice, lime juice, simple syrup, orange flower water, cream, egg white, and soda water
Famous fan: Queen Elizabeth
Punch calls the Ramos Gin Fizz a classic, from New Orleans' Imperial Cabinet Saloon in 1888. "Ramos required the drink so foamy and cloud-like in texture that he employed an extra chain of 'shaker men.'" From time to time, Queen Elizabeth sips a variation of this drink. She removes the egg, cream, and lime, adding Dubonnet Rouge and two ice cubes.

Next: It's always a good time in NoLA.
7. Sazerac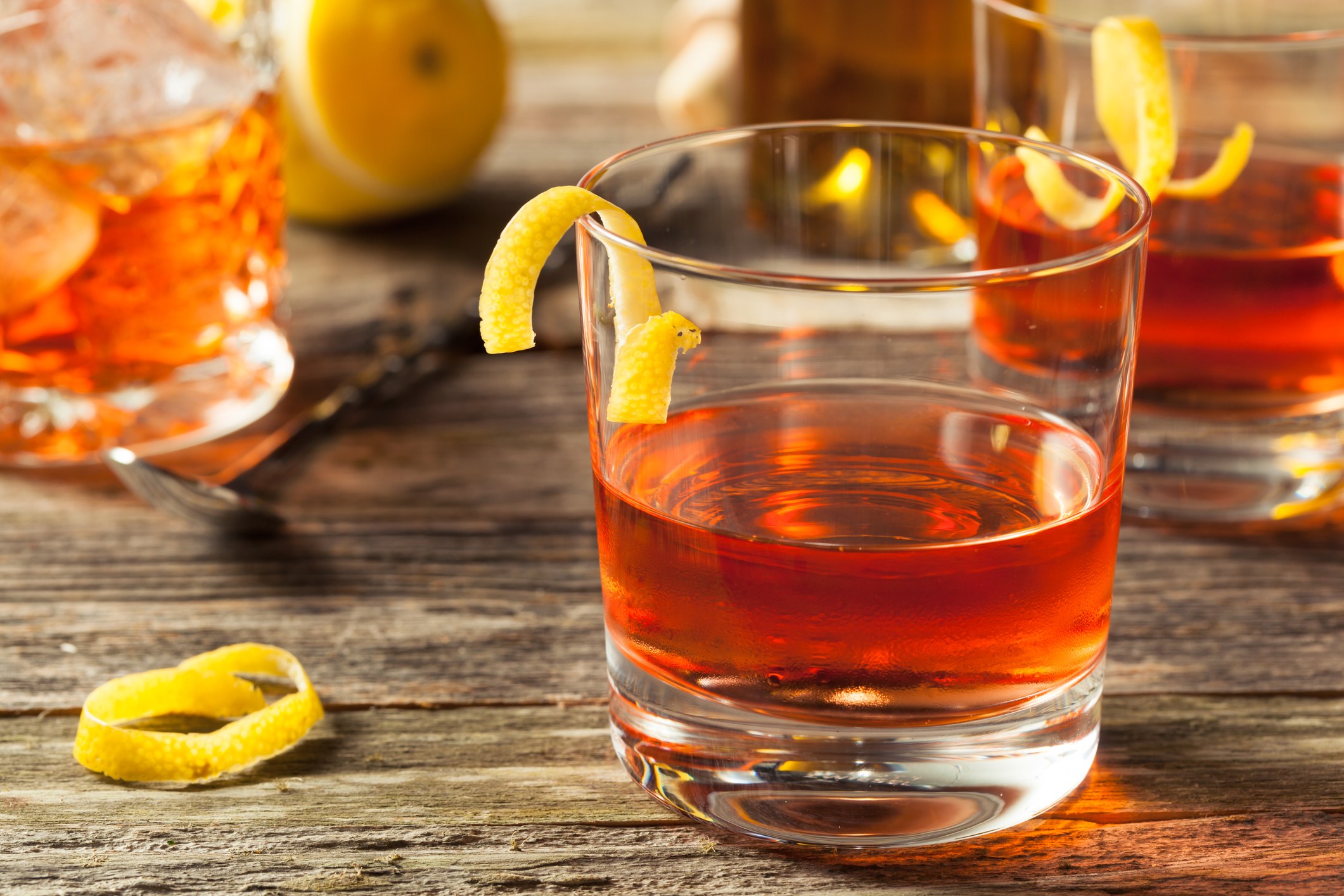 Ingredients: rye whiskey, absinthe, a sugar cube, and Peychaud's bitters
Famous fan: Pablo Picasso
This iconic cocktail was popularized around the turn of the 20th century at the Sazerac House Bar, which produced Handy's Bitters from a formula by A.A. Peychaud. Although absinthe-fan Pablo Picasso didn't always prefer his spirit with bitters, the Spanish artist painted "The Absinthe Drinker," inspired by his liquor. It sold for $51.2 million in 2010.

Next: This drink came about in Washington, D.C.
8. Gin rickey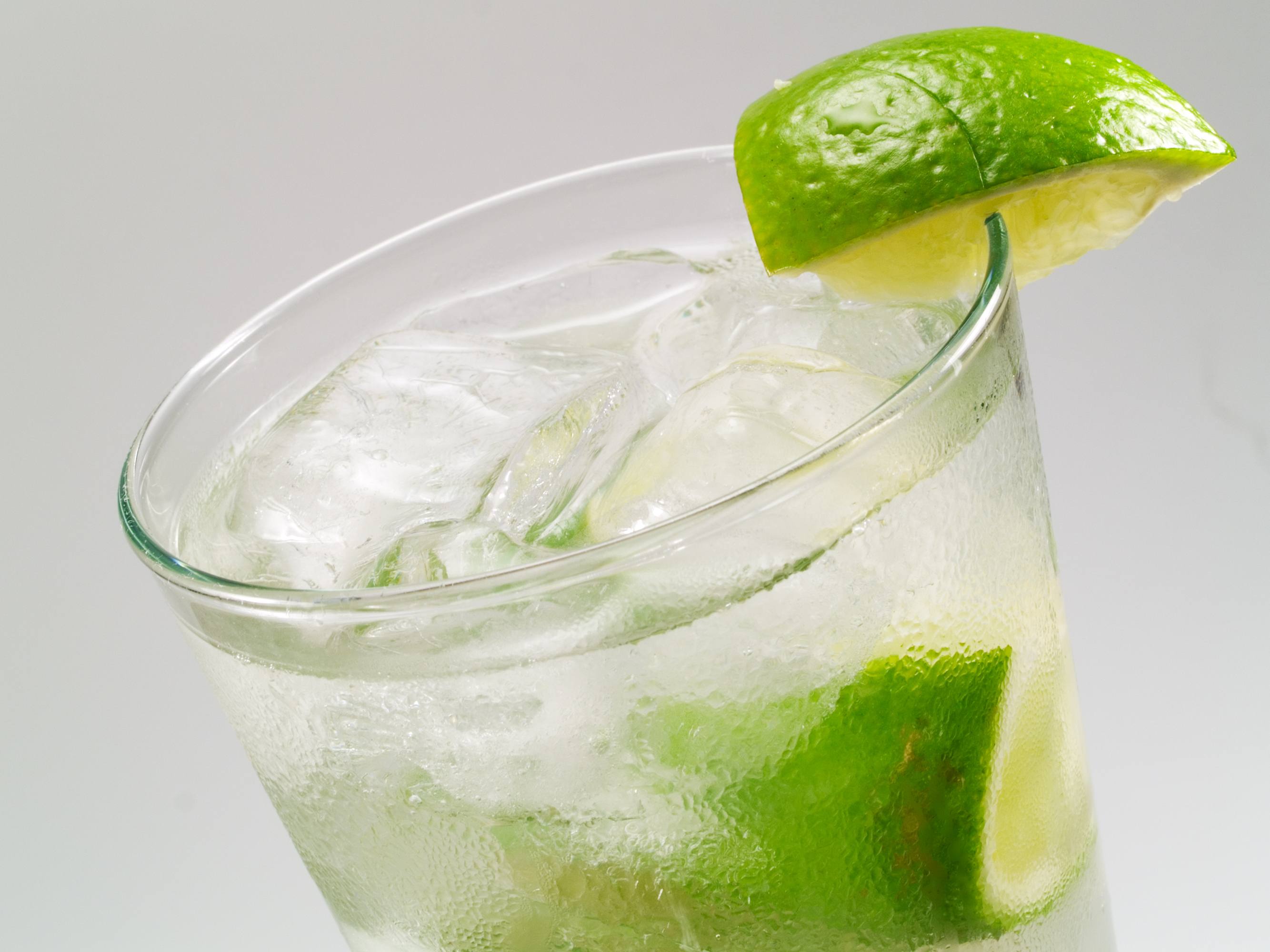 Ingredients: gin, lime juice, and soda water
Famous fans: F. Scott Fitzgerald and Jimmy Fallon
This gin variation dates back to Washington D.C. lobbyist Joe Rickey. He'd order whiskey drinks sans sugar, and this recipe became the most popular version. The most famous Gin Rickey fan is F. Scott Fitzgerald. Known for his drinking, The Great Gatsby author told friends he loved gin because it was undetectable on his breath. Jimmy Fallon also likes a simple gin drink; he orders the Martin Miller's brand by the case.

Next: An iconic Mad Men cocktail
9. Old-Fashioned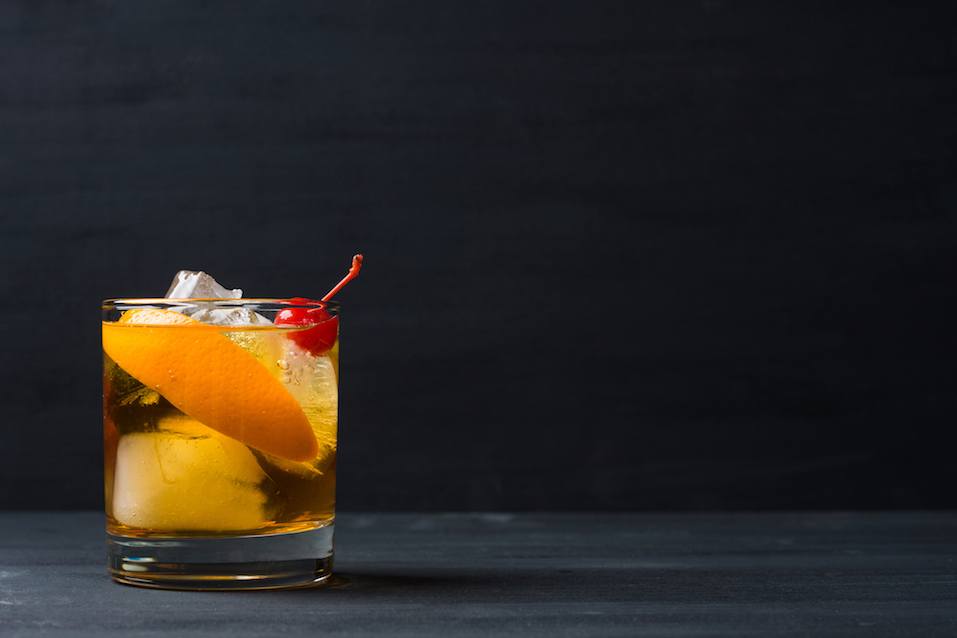 Ingredients: bourbon, a sugar cube, Angostura bitters, and a splash of water
Famous fans: George Lucas, Don Draper, and Gary Cooper
Defined in 1806 as any liquor, plus sugar, water, and bitters, the Old-Fashioned grew synonymous with rye whiskey in the 20th century, explains Punch. Star Wars creator George Lucas loves Old-Fashioneds, as did Gary Cooper in the 1950 Western film, Dallas. And we can't forget Don Draper's excessive Old-Fashioneds in the '60s-inspired hit TV series Mad Men.

Next: Trace this cocktail's origins to Hollywood.
10. Brown Derby
Ingredients: bourbon, grapefruit juice, and honey syrup
Famous fan: Drake
First printed in Hollywood Cocktails by Buzza & Cardozo in 1933, this cocktail is named after the Brown Derby restaurant on Wilshire Boulevard. Its most famous fan may be multi-platinum rapper Drake, who launched his bourbon, Virginia Black, in 2016. His go-to cocktail recipe involves Virginia Black, lemon juice, honey syrup, and a grapefruit peel.
Next: This drink supposedly included a secret ingredient.
11. Pisco Punch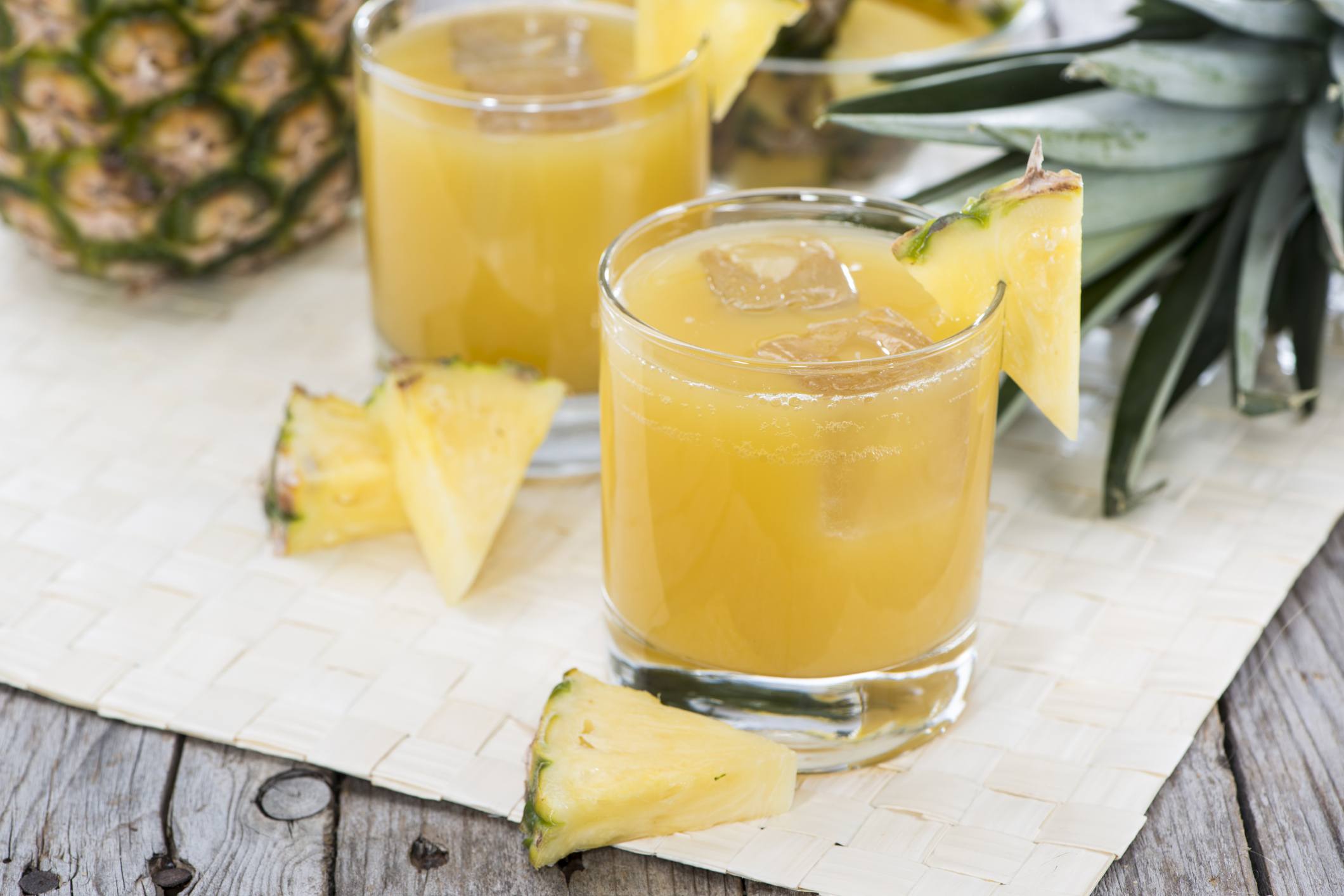 Ingredients: pisco, pineapple juice, lime juice, and simple syrup
Famous fan: Benedict Cumberbatch
Barman Duncan Nicol purchased San Francisco's historic Bank Exchange Saloon and its house punch recipe in 1893, reports Meehan's Bartender Manual. People speculated the punch had a secret ingredient, cocaine. But it was just pineapple gum syrup. The Imitation Game's Benedict Cumberbatch loves a variation of this punch, the Pisco Sour.
Next: A Kentucky Derby classic
12. Mint julep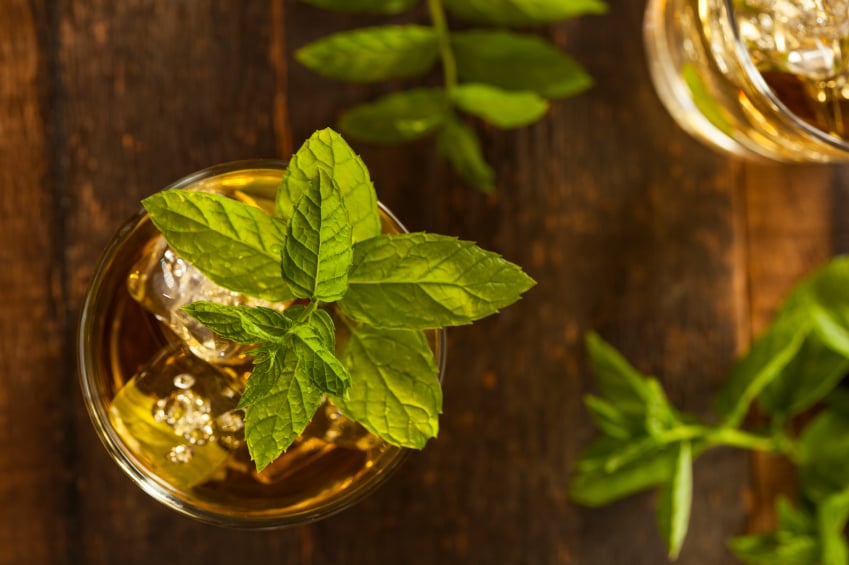 Ingredients: bourbon, simple syrup, mint leaves, and lots of ice
No list of classic American cocktails would be complete without the mint julep. Meehan's Bartender Manual report that this drink dates back to the eighteenth century, when mint was added to the classic Sling (which consisted of spirit, sugar, and water). "Ice transformed this mixture into an institution in the early part of the nineteenth century," Meehan writes.
Next: This drink dates back to the Revolutionary War.
13. Stone Fence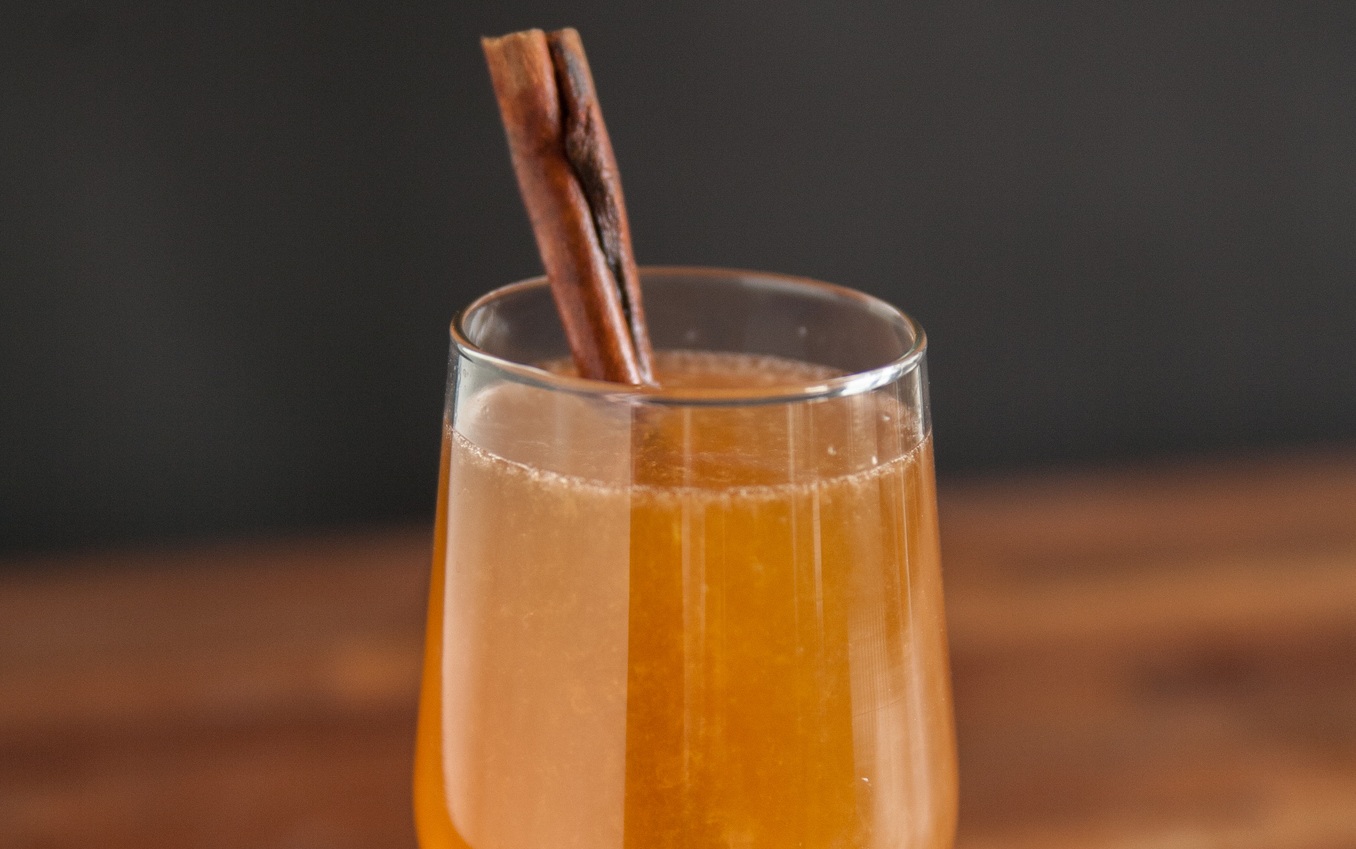 Ingredients: bourbon and cider
Famous fan: Sandra Lee
This cocktail dates back to the Revolutionary War, where it was served as a "savage mixture" of New England rum and hard cider. Punch notes that today, you can make it with bourbon, brandy, or even rum. Food Network's Sandra Lee prefers the traditional spirit, bourbon, with some hard apple cider and a bit of maple syrup.
Next: If you have a sweet tooth, this one's for you.
14. Grasshopper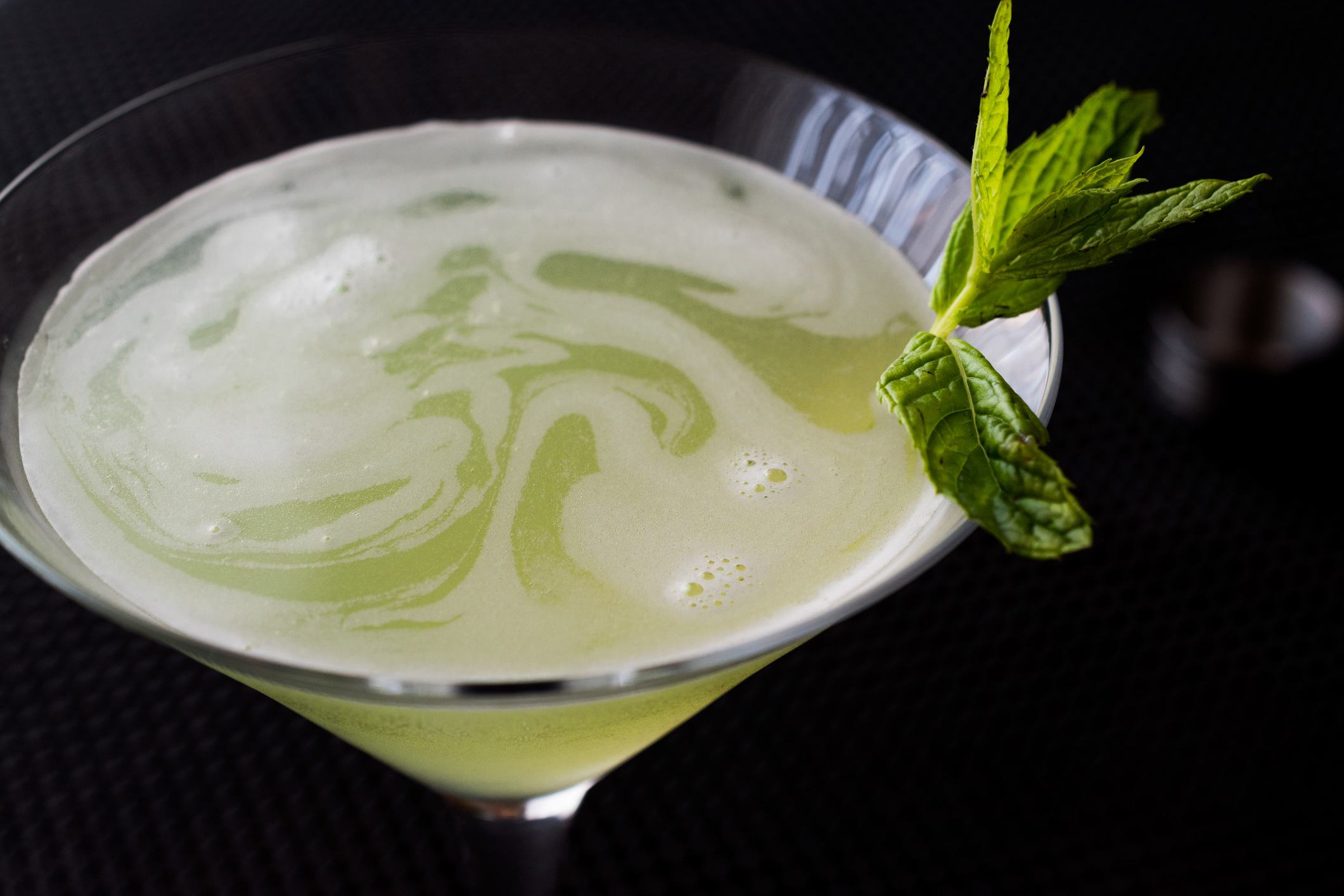 Ingredients: vanilla ice cream, crème de menthe, and crème de cacao
According to Meehan's Bartender Manual, the modern version of this sweet after-dinner drink was created by Philibert Guichet of Tujague's in New Orleans. Guichet began serving the cream-based cocktail at the bar before Prohibition in 1919.
Next: This cocktail came from New Orleans.
15. Vieux Carré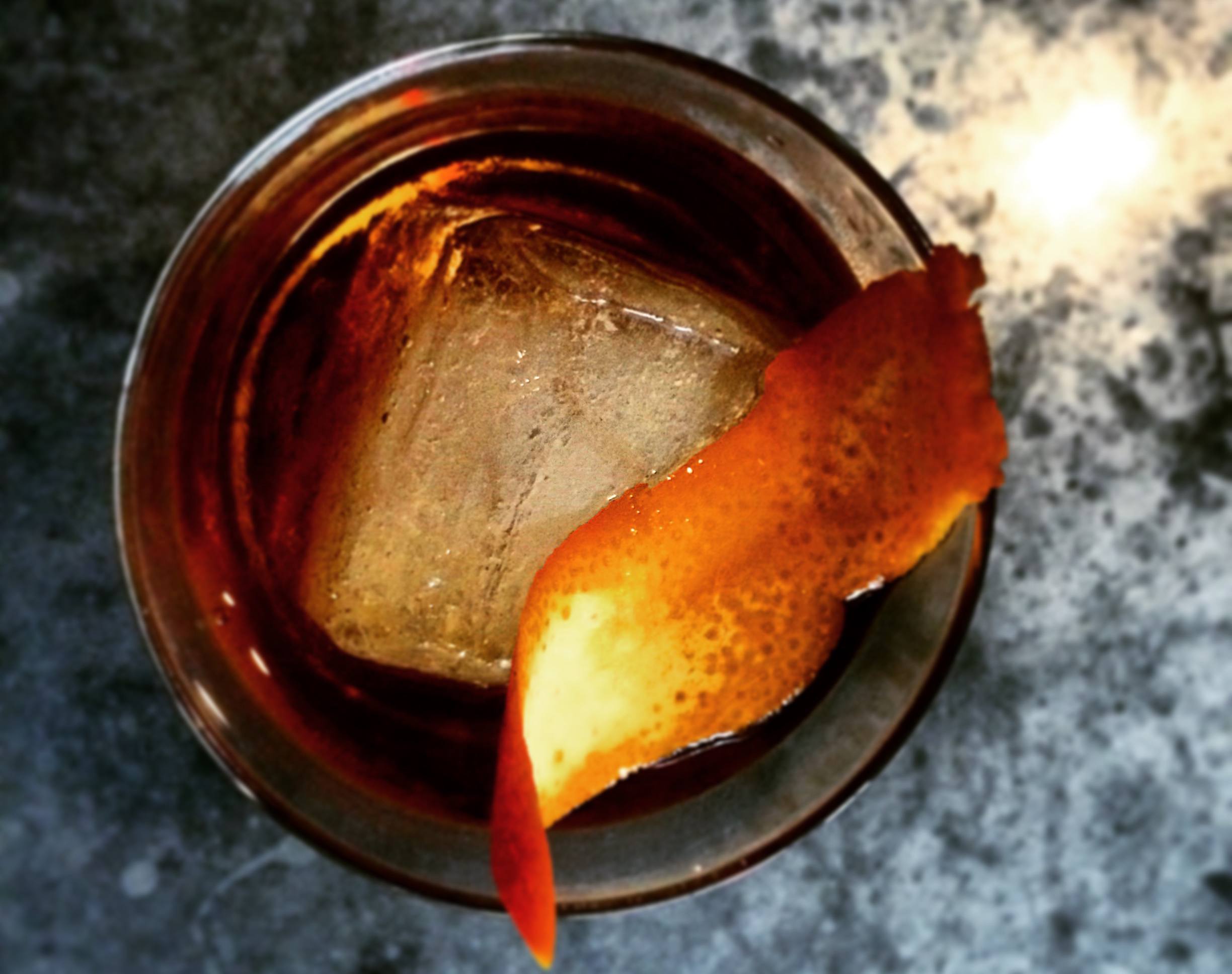 Ingredients: rye, cognac, vermouth, Bénédictine, and bitters
The Vieux Carré hails from New Orleans, getting its name from the French Quarter, according to Serious Eats. Stanley Clisby Arthur, author of 1937's Famous New Orleans Drinks and How to Mix 'Em, attributed this drink recipe to the Hotel Monteleone in the French Quarter.
Read more: You May Have Thought These Foods Were Foreign, but They Were Actually Born in the U.S.
Check out The Cheat Sheet on Facebook!