7 Cocktail Recipes For Gin Lovers
Are you a fan of gin? It's a spirit that most imbibers either love or hate. While some people complain that gin tastes piney, others enjoy the juniper berry-inspired medicinal taste, and that's why you'll see many patrons ordering it at bars and restaurants. The gin and tonic is the classic gin-based drink, but there are many other gin-based cocktails, too. We're highlighting seven of them today for you just in case you think you can get down with gin and whip them up homemade.
1. Classic Gin and Tonic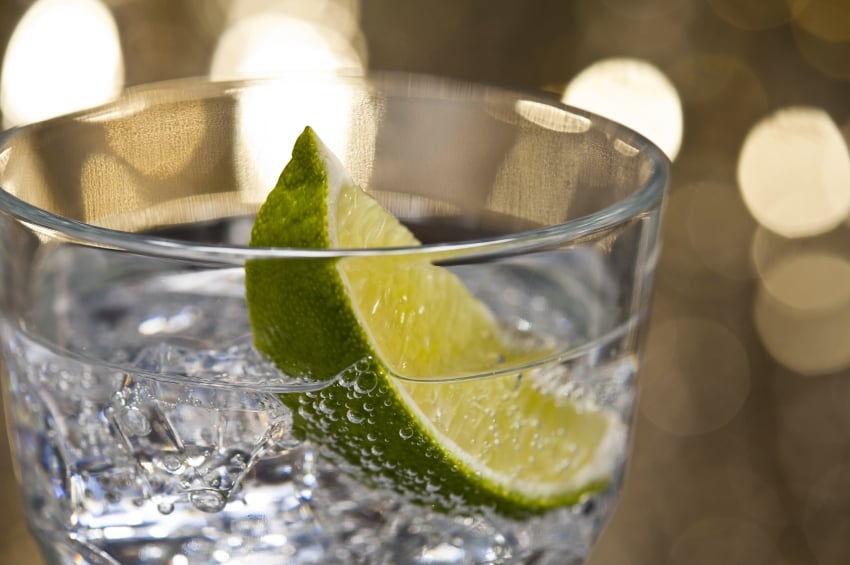 This recipe found on Food Network is touted as perfect. Make it at home and see if you can corroborate the story. The gin and tonic is simple: 3 ounces of gin, 4 ounces of tonic water, and a touch of lime juice are all you need. The bubbles from the tonic water cut down the alcohol flavor just enough without diluting the herbal notes of the gin.
Ingredients:
4 to 5 tonic water Ice Cubes
3 ounces gin
4 ounces tonic water
1 tablespoon freshly squeezed lime juice
Lime wedge for garnish
Directions: Place the ice cubes in a tall, narrow, chilled glass. Add the gin, then the tonic water, then the lime juice, stirring well. Garnish with lime wedge, and serve immediately.
2. Blackberry-Gin Fizz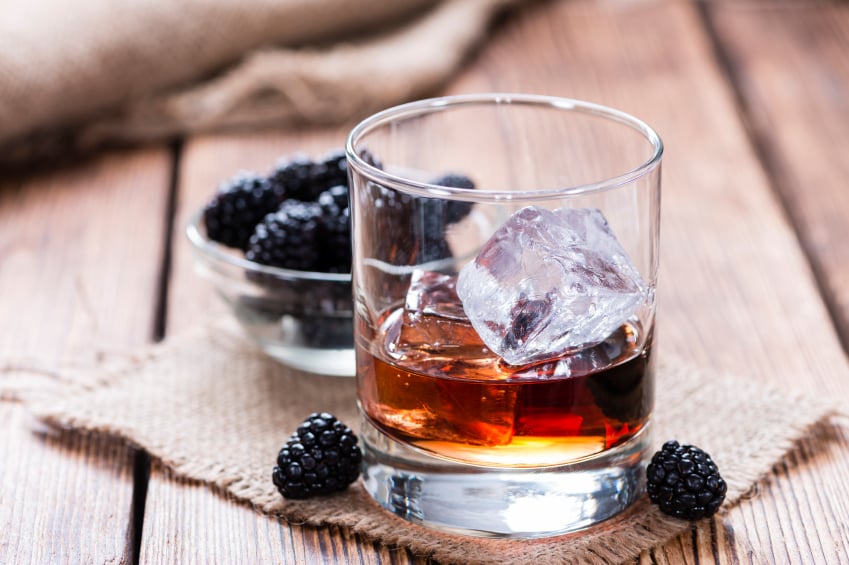 Drink with the seasons and whip up this Blackberry-Gin Fizz from Bon Appétit. It's blackberry season so you have no excuse. Pick up some fresh blackberries and basil at your nearest farmer's market and grab your gin. This drink tastes good and looks even better.
Ingredients:
1 (6-ounce) container blackberries
½ cup sugar
2 cups gin
1 cup fresh lime juice
Club soda
8 sprigs Thai basil or sweet basil
Directions: Combine ingredients in a chilled, narrow glass.
3. Cucumber Gin Lemonade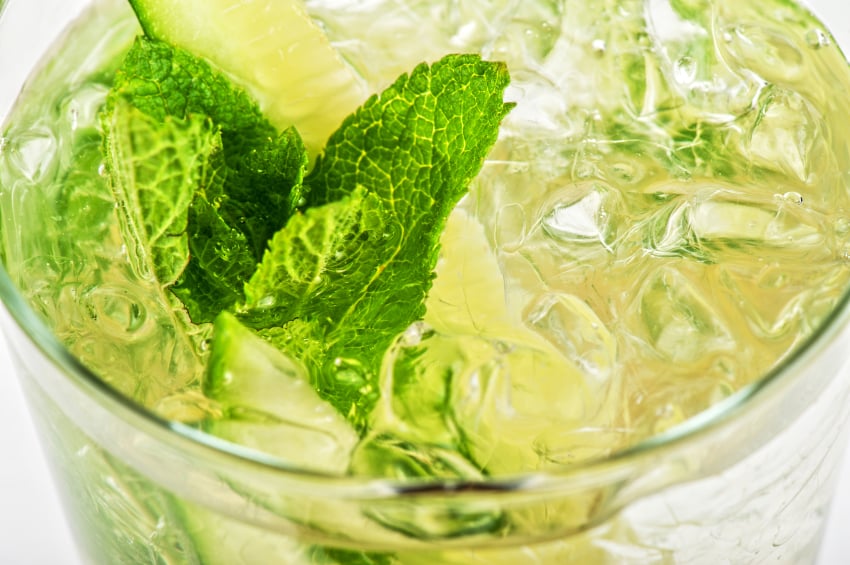 You won't find this lemonade at your neighborhood lemonade stand, but you should make it homemade and sell it yourself. This recipe from A Beautiful Mess yields an adult version of the quintessential summer drink and it serves 1. Multiply the recipe based on the crowd you're serving and introduce to the world the refreshing and invigorating drink that is Cucumber Gin Lemonade.
Ingredients:
3 ounces fresh lemon juice
3 ounces fresh cucumber juice
2 ounces gin
2 ounces simple syrup
Club soda
Directions: In a tall glass, combine the lemon juice, cucumber juice, gin, and simple syrup. Stir. Add ice and top off with club soda. Taste and add more simple syrup if more sweetness is desired. Garnish with lemon and cucumber slices.
4. Negroni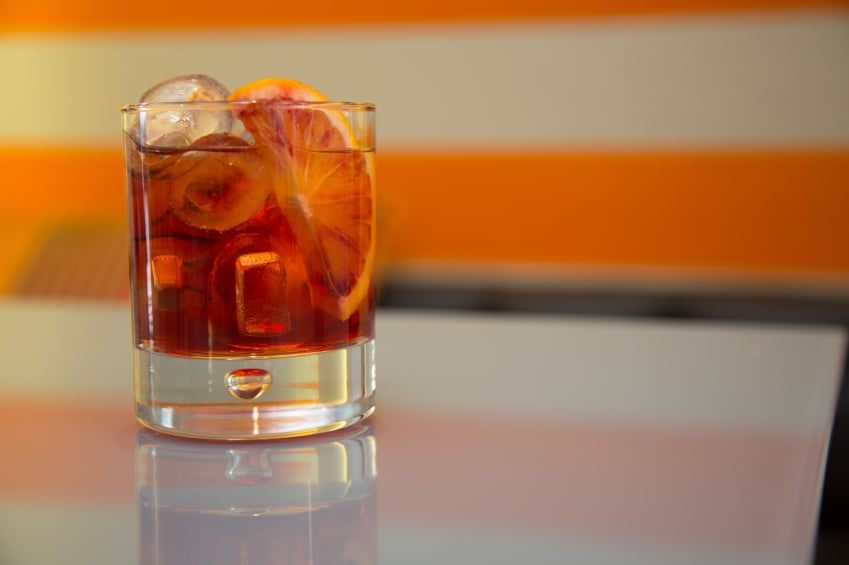 And we can't forget about the Negroni. The Negroni is another classic cocktail that enlists gin, and this alcohol-rich drink also throws Campari and sweet vermouth into the mix. Chowhound breaks down the simple recipe for the Negroni, but as you can see, it's pretty straightforward. Just don't forget your orange twist.
Ingredients:
1 ounce gin
1 ounce sweet vermouth
1 ounce Campari
Orange twist, for garnish
Directions: Pour the gin, vermouth, and Campari into a chilled old fashioned glass over ice. Garnish with the orange twist and serve.
5. Tom Collins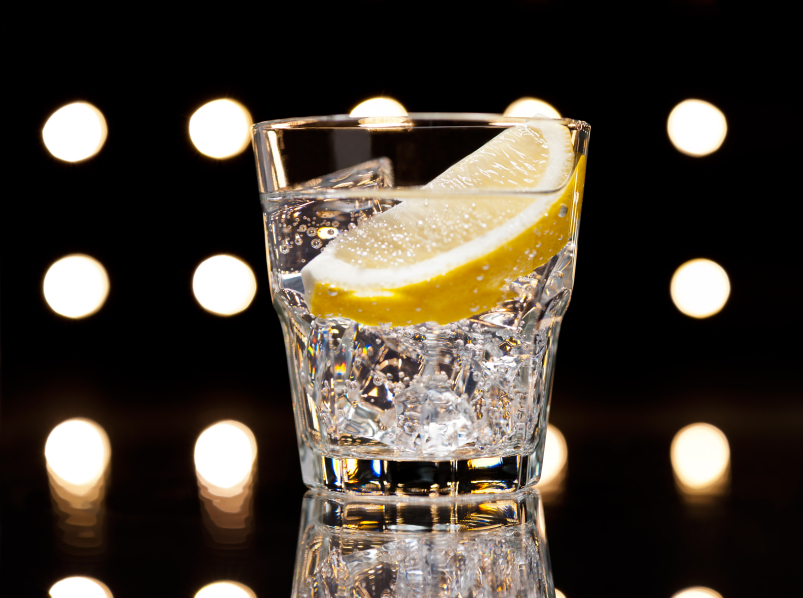 Dare to whip up a Tom Collins from the comfort of your own home? Drinks Mixer has a recipe for you. The star ingredients of this cocktail include gin, lemon juice, and sugar, and the bubbles provided by the club soda added at the end don't hurt either. Drink up! This formula serves 1.
Ingredients:
2 ounces gin
1 ounce lemon juice
1 teaspoon superfine sugar
3 ounces club soda
1 maraschino cherry
1 slice orange
Directions: In a shaker half-filled with ice cubes, combine the gin, lemon juice, and sugar. Shake well. Strain into a collins glass almost filled with ice cubes. Add the club soda. Stir and garnish with the cherry and the orange slice.
6. Sweet Gin Symphony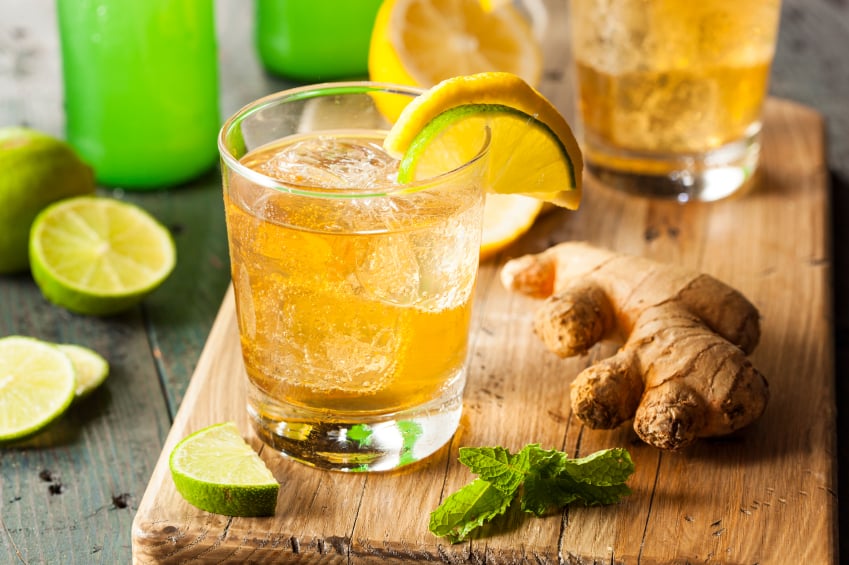 Here's a slightly more complex gin-based cocktail recipe from Saveur. The recipe developer behind this Sweet Gin Symphony explains that the punch "captures complex seasonal flavors with layers of citrus, mint, and anise thanks to an absinthe rinse sprayed in each glass before serving."  To concoct the cocktail, you'll first make a mint tea syrup, and then you'll mix in the gin, lemon and lime juice, and maraschino liqueur.
Ingredients:
Mint tea syrup
1 cup sugar
¼ ounce dried mint tea leaves (about 2 tablespoons)
Cocktail
2½ cups gin
5 ounces lemon juice
2½ ounces lime juice
2 ounces maraschino liqueur
1 cup mint tea syrup
Absinthe, to rinse glasses
Lemon peel, for garnish
Star anise, for garnish
Directions: Make the mint tea syrup: Combine the sugar and 1 cup of water in a small saucepan over medium-high heat. Stir until the sugar dissolves completely. Reduce heat to low and add the tea leaves. Allow the tea to infuse for 5 minutes before removing from heat and straining. Let chill before using.
In a punch bowl or large pitcher, mix the gin, lemon and lime juice, mint tea syrup, and maraschino liqueur, stirring to combine. Decant a small amount of absinthe into a small spray bottle.
To serve, spritz each glass with absinthe, then fill with crushed ice. Add the punch and garnish with lemon peel and star anise.
7. Lemon Gin Martini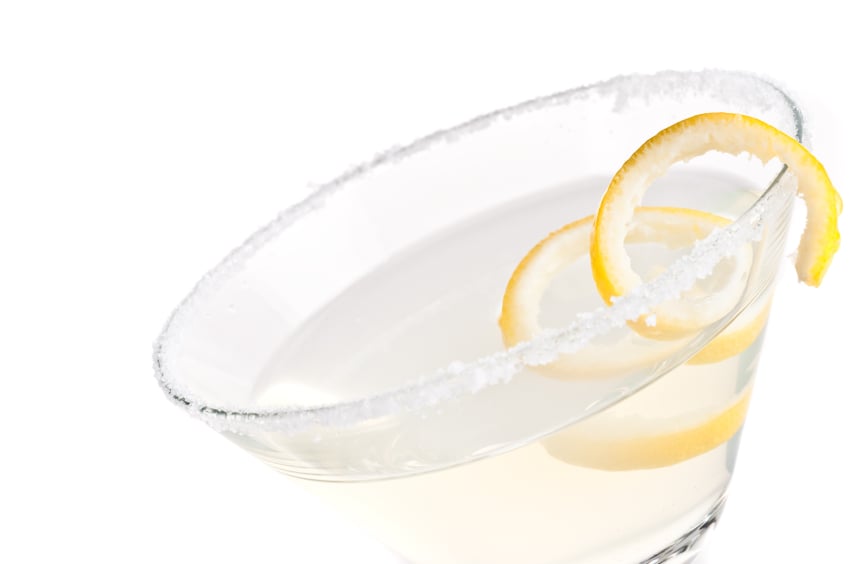 Last but not least: the Lemon Gin Martini. We can thank Martha Stewart for this one. She provides the formula for the seemingly sophisticated Lemon Gin Martini, and her recipes serves 16. Invite your friends over for a party and serve them this refreshing drink that tastes great and only requires 5 ingredients.
Ingredients:
24 ounces gin
4 ounces dry vermouth
2 to 3 tablespoons fresh lemon juice
Small ice cubes
32 strips lemon zest
Directions: Stir together gin, vermouth, juice, and ice in a pitcher. Pour into glasses, leaving ice in pitcher. Garnish with zest.
More from Culture Cheat Sheet: