6 Cocktails to Help Get You Through the Holidays
Sometimes, the holidays are a bit more enjoyable (or bearable) with a little buzz. Whether you're spending quality time with your family, kicking back at a holiday party, or curling up in front of the fire with your significant other, here are six seasonally appropriate cocktails for almost every holiday situation.
1. Poinsettia Punch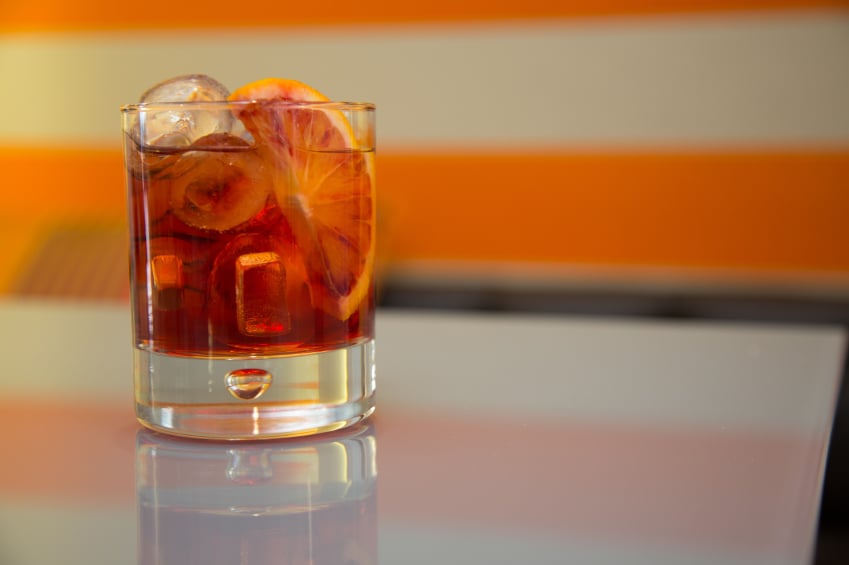 The occasion: A night in with the family
Staying in for a family movie night? You can make the annual viewing of A Christmas Story or It's a Wonderful Life that much more enjoyable when you prepare a few of these gin-based cocktails for everyone to enjoy. Recipe from Saveur.
Ingredients:
2 ounces floral gin, such as Nolet's
¾ ounce fresh lemon juice
½ ounce grenadine
¼ ounce allspice dram, such as St. Elizabeth
¼ ounce cinnamon syrup
2 dashes Angostura bitters
1 slice lemon, to garnish
Directions: Combine gin, juice, grenadine, dram, syrup, and bitters in an ice-filled cocktail shaker. Shake and strain into a chilled rocks glass filled with cracked ice; garnish with lemon.
2. Guinness, Whiskey, and Bailey's Hot Chocolate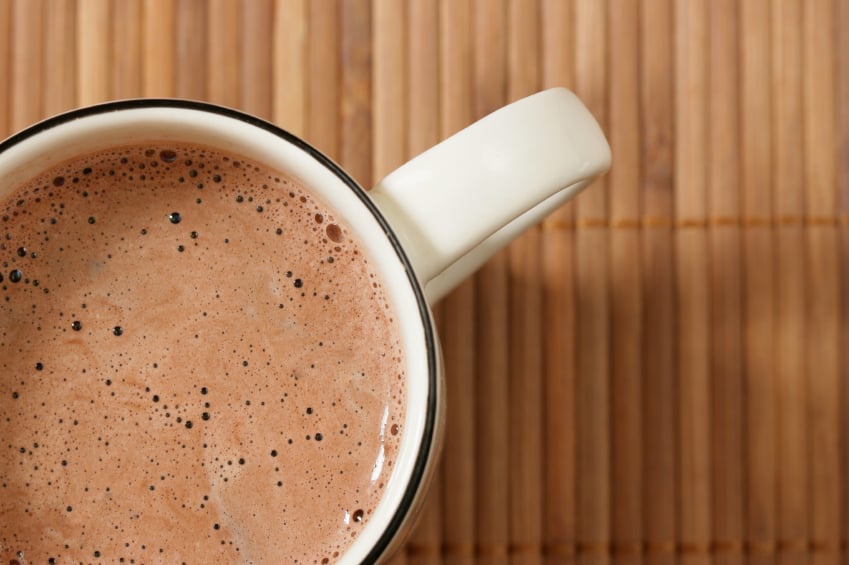 The occasion: Curling up in front of the fire
What's more romantic than you and your significant other cozying up together before a roaring fire? You can make the night even more special by serving this grown-up version of hot chocolate that's made with a mix of Irish stout, whiskey, and Bailey's. Recipe from Serious Eats.
Ingredients:
1 (12-ounce) bottle Guinness
¼ cup cocoa powder
1 tablespoon granulated sugar
Pinch kosher salt
3 cups whole milk
4 ounces milk chocolate chips
4 ounces bittersweet chocolate chips
4 ounces Bailey's
4 ounces Irish whiskey
Directions: In a medium saucepan, cook Guinness over medium-high heat until reduced to ½ cup, about 10 minutes. Set aside.
In medium saucepan, stir cocoa with sugar and salt. Stir in milk, milk chocolate, and bittersweet chocolate. Heat over medium heat, stirring constantly, until chocolate is melted and mixture is hot. Gently whisk to completely homogenize mixture.
Add Bailey's followed by reduced Guinness and whiskey. Using a hand blender, milk frother, or whisk, whisk until frothy, pour into individual serving cups, and serve immediately.
3. Red Wine Spritzer
The occasion: Your co-worker's holiday party
We can see you turning up your nose at this suggestion, but hear us out. A wine spritzer may seem like something your mom would drink, but it's actually the perfect thing to sip at a holiday party. The sparkly spritzer feels festive but has a fairly low alcohol content, which means you can enjoy yourself without getting sloshed. Recipe from She Knows.
Ingredients:
2 ½ ounces red wine
6 ounces seltzer or soda water
1 lemon or lime twist
Directions: Fill a highball glass with ice. Add the red wine and soda water. Garnish with a twist of lemon or lime.
4. Irish Whiskey Skin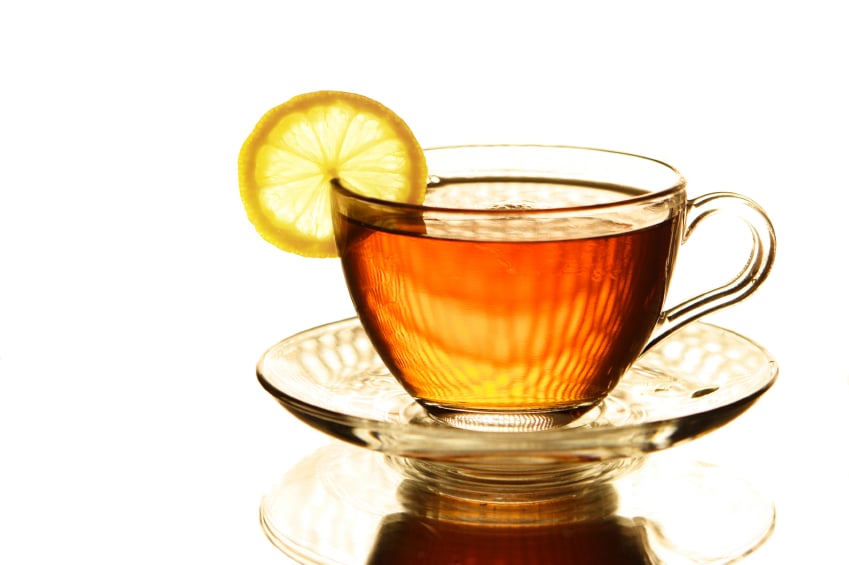 The occasion: After a day on the slopes
Half the fun of skiing is relaxing with a beer or cocktail afterward. We suggest embracing the après ski tradition by mixing up a whiskey skin, a classic drink that's a close relative of the better-known hot toddy. It's simple to make but sure to warm your bones. Recipe from The Kitchn.
Ingredients:
1½ ounces Irish whiskey
1 cup boiling water
Lemon rind, peeled in a long, thin strip
Demerara sugar or cane syrup (optional)
Directions: As you wait for the water to boil, pour the whiskey into a mug. Prepare the strip of lemon rind, and drape it over the side of the mug. Add the sugar if using. Pour in the boiling water, and stir.
5. Blood Orange Screwdriver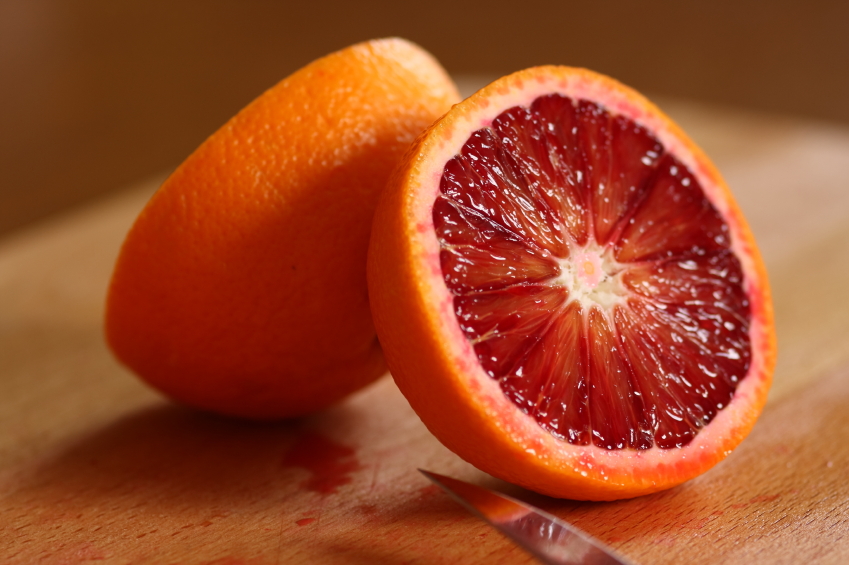 The occasion: Meeting up with old friends
Heading home for the holidays often means a chance to get together with old friends. You can relive your younger days by mixing up this updated version of the Screwdriver, the no-frills drink that's many a person's introduction to the world of cocktails. Recipe from Heather Christo.
Ingredients:
Ice
2 ounces chilled vodka
6 ounces blood orange juice, plus wedge for serving
2 sprigs of fresh rosemary
Directions: Fill glass with ice. Combine the vodka, blood orange juice, and one sprig of rosemary in a shaker filled with ice. Shake vigorously, and then strain into glass. Garnish with an orange wedge and a sprig of rosemary.
6. Glögg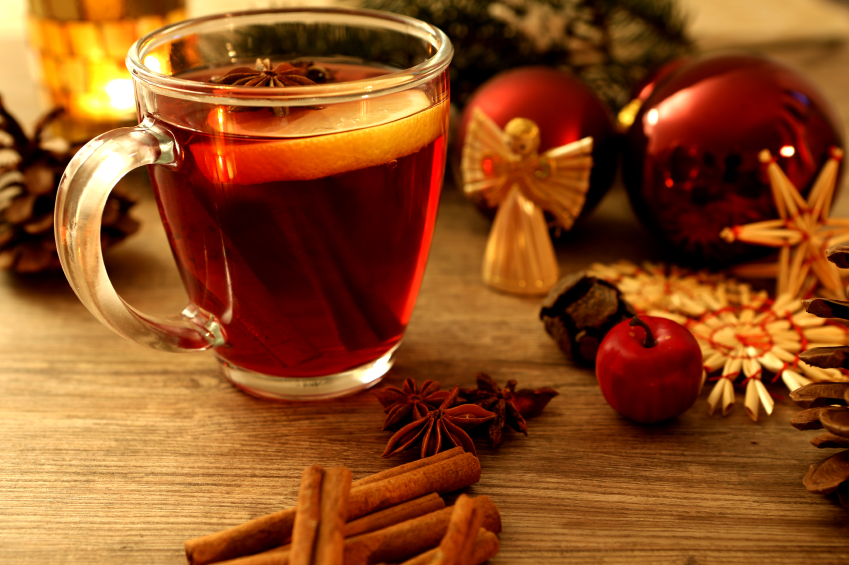 The occasion: Your big holiday bash
Rather than stocking a full bar for your party, mix up a big bowl of this mulled wine for your guests. This festive punch (which involves setting brandy on fire) will give your party a retro vibe; it originally appeared in a late-'70s issue of Harper's Bazaar. It yields about 20 servings.
Ingredients:
4 cardamom pods
6 whole cloves
6 whole allspice
3-inch cinnamon stick
2 bottles dry red wine
¼ cup blanched almonds
¼ cup raisins
½ pound lump sugar
1 pint brandy, warmed
Directions: Crack cardamom pods to remove seeds. Combine seeds with other spices, and tie in a cheesecloth bag. Pour wine into a large enameled saucepan; add spice bag, almonds, and raisins. Warm just to simmer over low heat.
Remove spice bag, and pour wine, almonds, and raisins into a pre-warmed, heatproof bowl. Place a wire mesh rack over the top. Pile the sugar in layers on the rack; make sure it's steady. Carefully pour the warmed brandy over the sugar, then ignite with a long match. When the flames have melted most of the sugar, extinguish them and turn remaining sugar into bowl. Stir well. Serve immediately, dipping an almond and a few raisins into each cup.
Follow Megan on Twitter.