Craigslist Las Vegas: 10 Insane Finds From Sin City
When Las Vegas is brought up in conversation, our minds tend to conjure up a few choice images: gambling, money, booze, women, etc. It's called Sin City for a reason, after all, and there's a reason that people from all over the world travel to the intensely hot and desolate southern Nevada city — they want to get wild. And getting weird and wild means that there are plenty of interesting characters around. Characters who use the same services we all do, like Craigslist Las Vegas.
Craigslist, as everyone knows, is a magical internet forum and message board where you can buy, sell, or discuss just about anything. There are some things that are off limits, like illegal drugs and guns, but aside from that? You can find almost anything your heart desires.
Even some absolutely strange, off-the-wall items or experiences you'd never find anywhere else.
Craigslist Las Vegas: the real wild West
In years past, Las Vegas itself was part of the real wild, wild West. In the surrounding deserts and countryside, cowboys and Native Americans lived and worked, and a relatively short distance away, scientists and engineers built some of America's most secretive and destructive weapons at Groom Lake. Not to mention that Vegas was, at one time, almost completely run by organized crime syndicates.
For those reasons and more, Las Vegas is an excellent place to find one-of-a-kind or rare items. Many of them end up on Craigslist, among other places. As for some of the strangest and craziest stuff? Keep reading.
1. Skunk pelt purses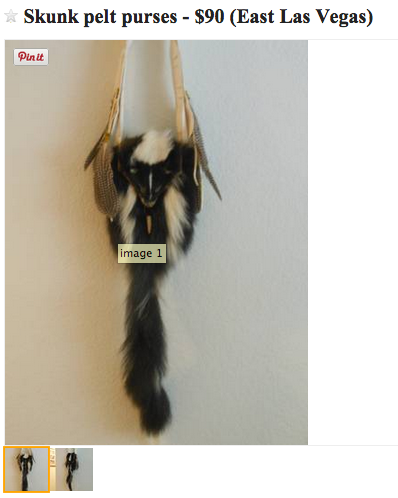 Las Vegas is a classy city. And nothing says class like having a dead skunk hanging off of your arm.
For $90, you could have one. Well, at least someone was selling these things at one time. The original is gone, but a post on Pecked to Death by Chickens has kept its memory alive. A skunk purse would be unique purchase — not a great purchase, but a unique one. For sure.
2. Minion car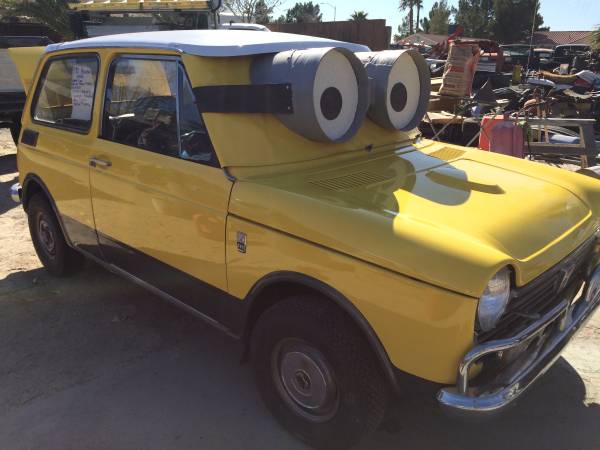 Minion hate is strong, but not strong enough to dissuade someone from building this. It's a 1970 Honda n600, "Minion style."
According to the poster, "Minion windshield is just a cover. I have more pics. Must see to appreciate." The asking price? $7,500. You'll have to be a very big fan of the minions to want to fork over that much cash.
3. Dinosaur poop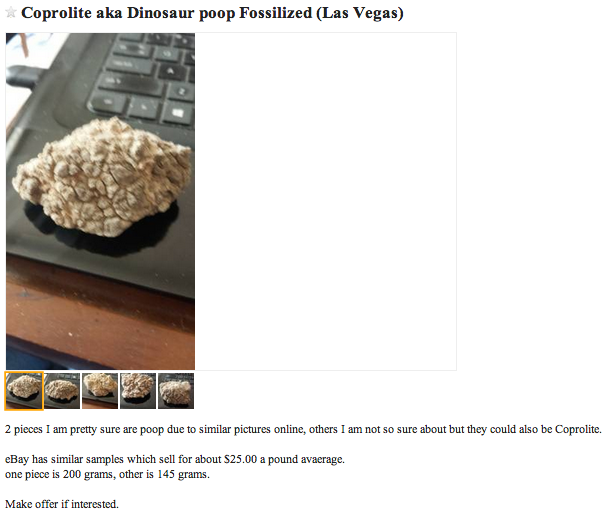 There are plenty of turds on Craigslist, but this pile of poo is truly a gem. That's because it was, at one time, forced through a dinosaur rectum. That's right, this here is genuine dinosaur scat — fossilized, and ready to be the centerpiece of your coffee table. Of course, who knows if this was the real thing, unless the seller was an expert in dinosaur poop.
The post is dead, but still lives on.
4. "The Female Disciplinary Manual"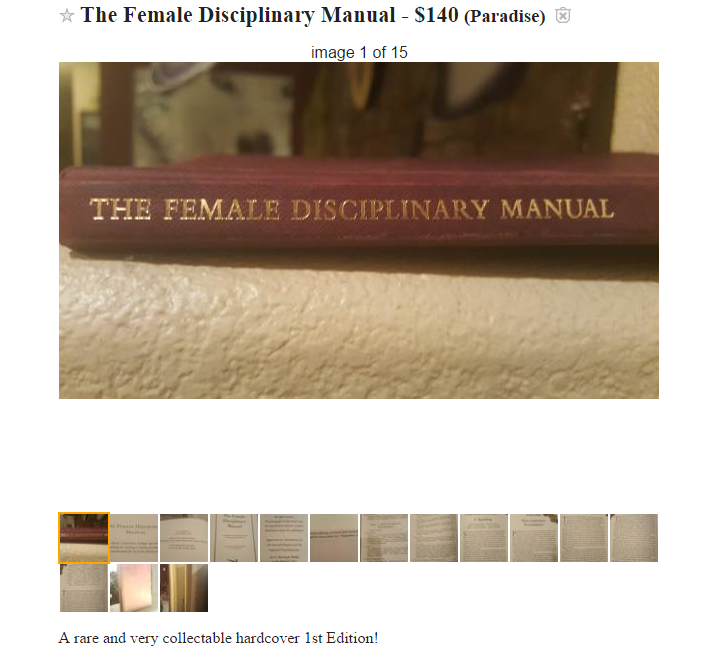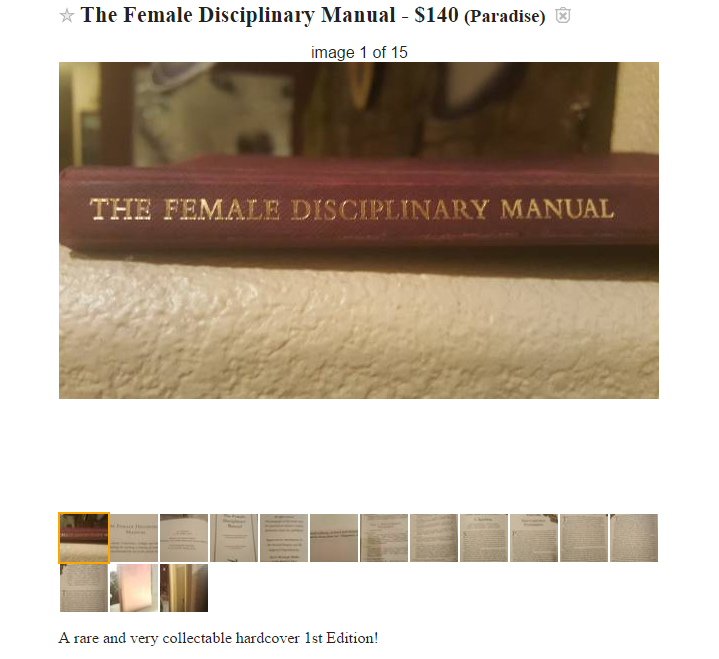 A very unique find, The Female Disciplinary Manual is exactly what it sounds like: "Complete guide to the correction and chastisement of young ladies ranging from the mildest reprimand to the severest female corporal punishment that is suitable for a civilized young lady. Nearly a hundred sections deal with every variety of punishment."
Sounds lovely, doesn't it?
Keep in mind that this particular poster is selling a hardcover first edition (apparently there are several!), hence the steep asking price of $140.
5. Slot machines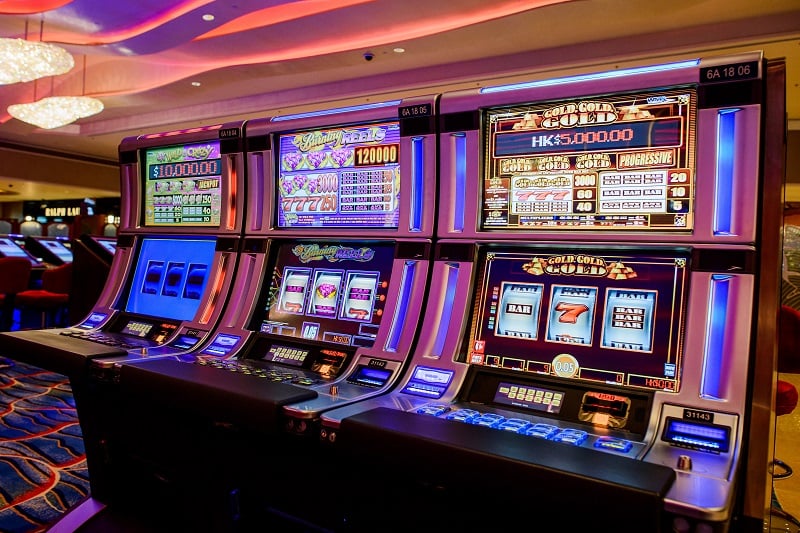 Being Las Vegas, there are plenty of old and refurbished gambling machines to be had on Craigslist. If you want slots, there are many for sale. A few searches also unearthed a roulette wheel, and even some old furniture and card tables from the famous casinos along the Strip.
6. A lifesize "mummy" statue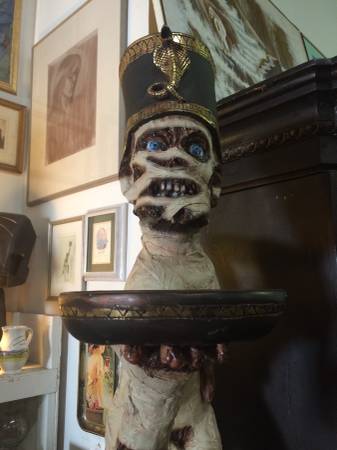 A house just isn't a home without some sort of horrifying nod to ancient Egypt, and this life-size mummy statue is the perfect accent to any Vegas dwelling. As you can see, it's a pretty creepy mummy. The seller says it would make perfect "Halloween decor," but for a rather steep price of $500, it's likely out of many people's price range. Plus, it might eat you in your sleep.
You just…never know.
7. Talking Master P Doll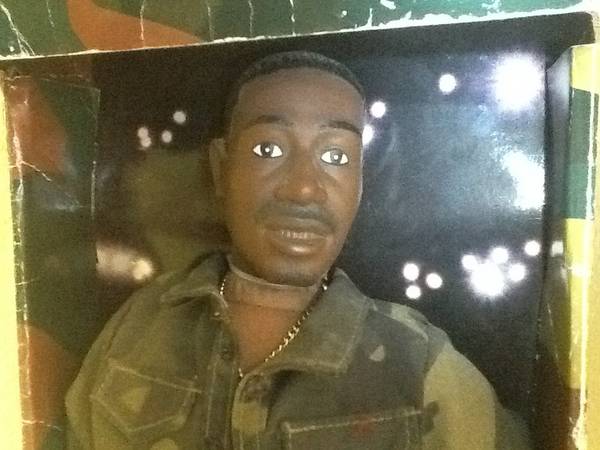 Your prayers have been answered. You can finally get that talking Master P doll you've always wanted — nay, needed. In a Craigslist post, the seller claims that this particular doll is a bit beat up, and is missing his signature hat and microphone. And he doesn't really talk anymore; he just makes a buzzing sound. But the seller is willing to meet at Toys "R" Us, if you're interested.
8. Used undergarments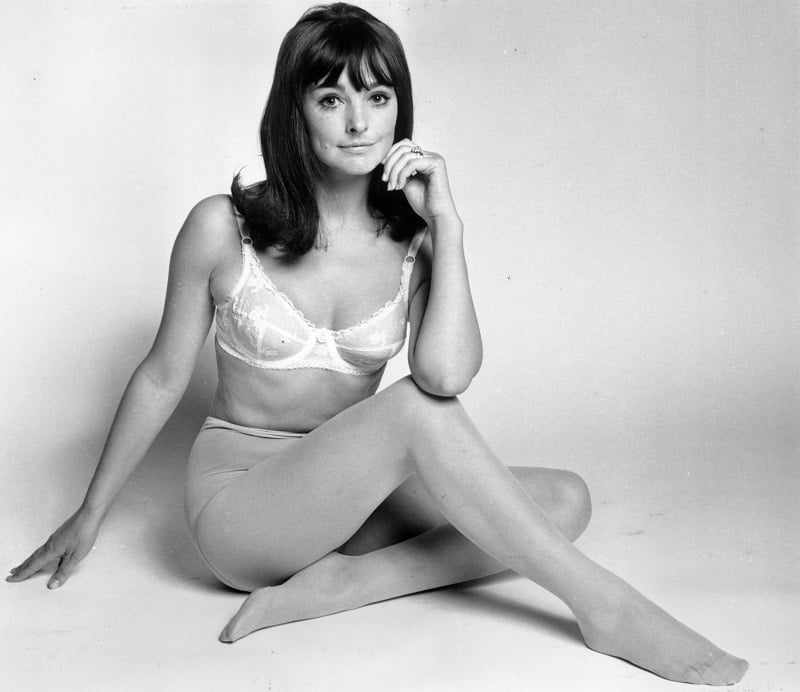 You've heard that some people are selling — and others are willing to buy — used panties on the internet. It's true, and a quick search will lead you to several sellers advertising their "wares" on Craigslist. A quick glance at the Vegas listings will bring you panties, men's briefs, and even socks, if that's your thing. And they're all surprisingly affordable.
9. Drugs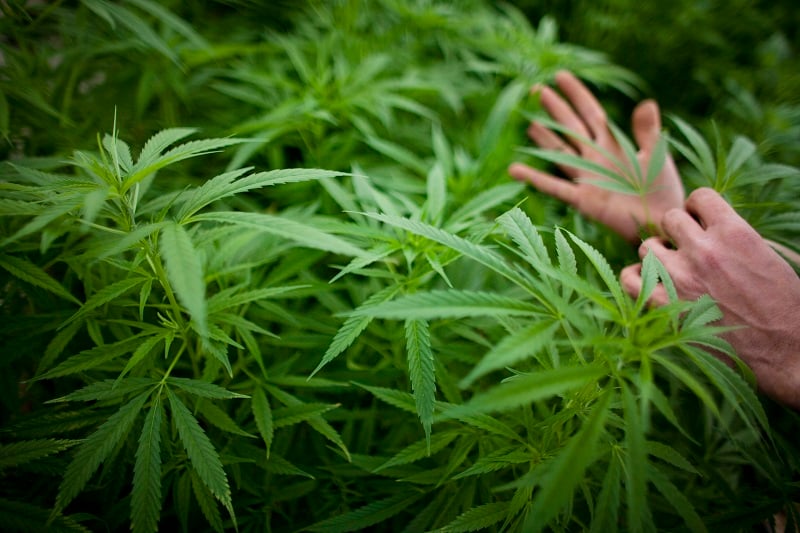 People selling drugs on Craigslist have to do so hastily before the filters and moderators catch on and remove the posts. If you spend some time searching, you'll see short-lived ads for all kinds of drugs — but again, Craigslist isn't going to get popped by the federal government for facilitating lawbreaking, so they clean it up quick. But you can still get your hands on certain things, like marijuana.
A search for "marijuana" or "MMJ" will bring up a number of posts for pot, and even many services that will deliver.
10. Veggie-on-veggie action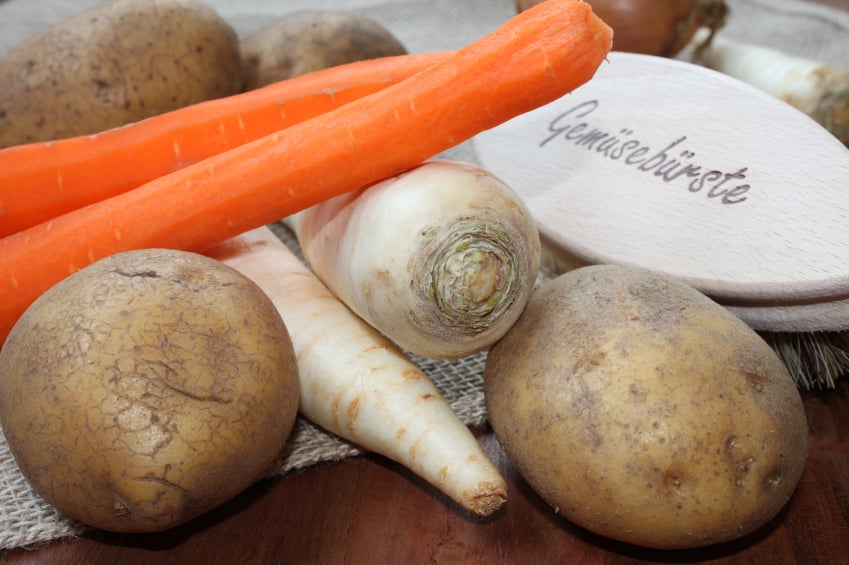 The "casual encounters" section of Craigslist is infamous for all sorts of depravity. But few posts can top this one, which is looking for some veggie-on-veggie magic. Here's a snippet:
"Attractive, anatomically interesting carrot is seeking someone to "appreciate" same." It continues: "If you're still reading, I'll assume that your interest is piqued, and that you're the kind of person who has an open mind, and might be interested in exploring vegetables as more than a basic food group, and something worthy of more 'special' attention."
It may be a joke, but if it weren't, would you really be surprised? This is Sin City, after all.
Follow Sam on Facebook and Twitter @SliceOfGinger
More from Money & Career Cheat Sheet: