Need a Relaxing Getaway? Try These Crowd-Free Destinations
Vacation should be a time to relax and escape the frenzy of your everyday life. So it's pretty frustrating when you can't find a crowd-free vacation spot. In a destination overrun with tourists, you can hear everything your neighbors say. All the restaurants have a 90-minute wait. Worst of all, heading down to the pool means encountering the dreaded father reserving chairs for his family with a mountain of towels. So much for kicking back.
The next time you want to escape, go for something less expected. Dreaming of heading to Paris? Skip it and go for the more relaxed feel of Lyon. Hawaii on the brain? You'll actually be able to find a spot on the beach if you go to Petit St. Vincent instead. And if you wanted to visit Dubrovnik in Croatia, think about Fez, Morocco, as an alternative.
Below, we've rounded up some great crowd-free destinations where you can enjoy some down time without having to wait in another endless line.
1. Petit St. Vincent, The Grenadines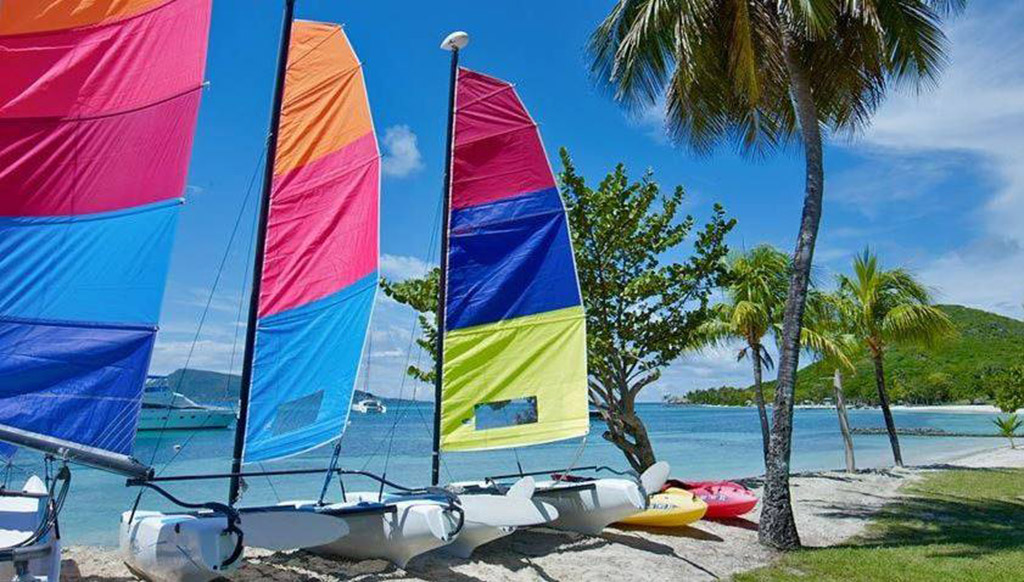 Coastal vacations are great for hitting the sand. But typically, they also involve tons of people packed into one resort. Skip the paper-thin walls and waiting for the elevator by taking a trip to Petit St. Vincent. This 115-acre island houses just 22 cottages and two villages, leaving you with plenty of privacy.
Don't worry, though! You'll still have access to some great room service. Instead of dialing the front desk, just fill out a form, pop it in the mailbox, and raise the flag. With no phones, Wi-Fi, or television, Petit St. Vincent resides pretty much off the grid. That makes the island the perfect escape for travelers hoping to get away from technology as well as the crowds.
Next: This French city offers the perfect alternative to crowded Paris.
2. Lyon, France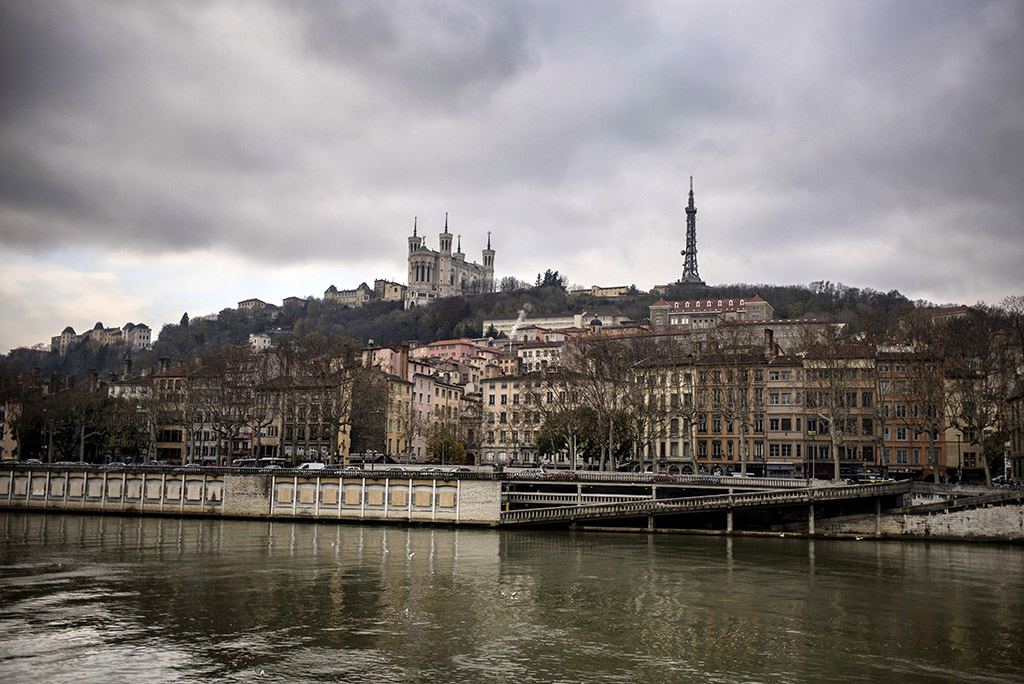 Most tourists head to France to view the Eiffel Tower or the Louvre. But book your trip similarly, and you'll run into massive crowds. Skip this obvious tourist stop in favor of France's third largest city, Lyon. Known as the birthplace of cinema and home to the Roman Theatres of Fourvière, Lyon has no shortage of history. And unlike most travel hot spots, you'll find plenty of free attractions to enjoy in the area.
Other insider tips? Be sure not to miss taking a tour through the traboules, a hidden network of passages. Lyon is also one of the best destinations for food lovers, according to Viator.com, so you'll want to make time to enjoy the local cuisine and seek out the best food in the city.
Next: This Chilean destination doesn't attract major crowds. 
3. Torres del Paine National Park, Chile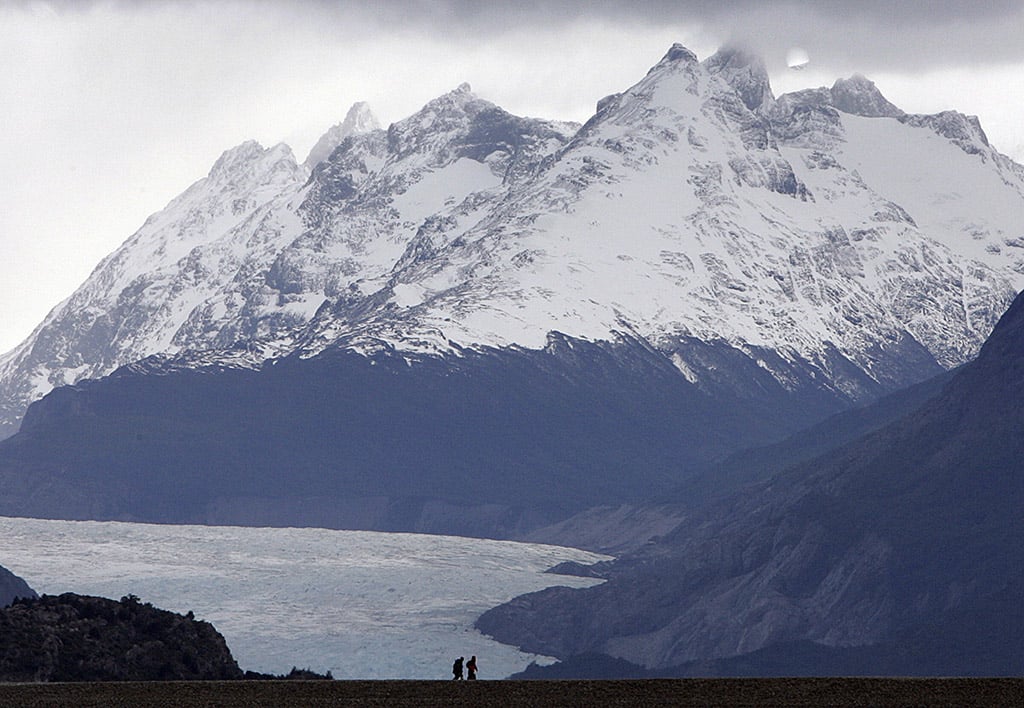 Want a vacation destination where you can clear your head and take in some breathtaking natural views? Then you can't go wrong with Torres del Paine National Park. This Chilean attraction, located in the country's Patagonia region, boasts gorgeous mountains, incredible glaciers and icebergs, and even expansive grasslands.
Getting to Torres del Paine is not exactly the easiest feat, no matter where you're coming from. Once there, though, you won't even care. The luxurious Explora Patagonia is actually in the middle of the park. Stay at the beautiful hotel and you'll enjoy stunning views of mountains and lakes. Hiking in the peaceful wilderness should be a requirement, and you have plenty of options. You can also go horseback riding or enjoy a day at the spa for maximum relaxation.
Next: This French destination offers a great alternative to Venice. 
4. Colmar, France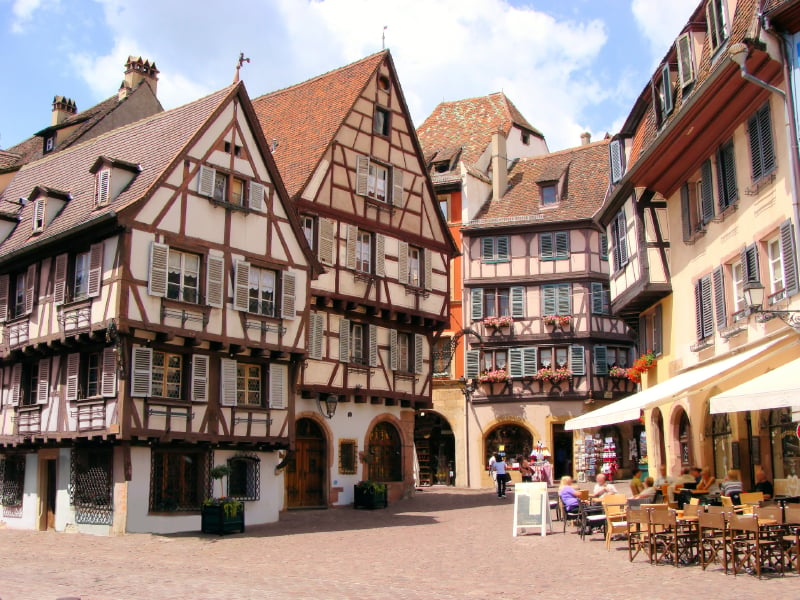 Bloomberg reports that instead of descending on Venice with all the other tourists, you might want to consider a trip to Colmar, France. You'll still enjoy picturesque canals and delicious local cuisine. But you'll skip the crowds. And you'll also find yourself in the perfect location to explore the Alsace Wine Route. (One of the oldest in France, it winds through 70 wine-growing villages, many of which organize can't-miss festivals and events.)
You'll also be stunned by Colmar's beauty, even if you don't venture far. Bloomberg promises, "Turn any corner, and you'll feel like an extra in Beauty and the Beast. The half-timbered buildings in every pastel shade, the cobbled alleys free of car traffic, and the covered produce markets are as charming as any in Italy."
Next: Head to Mongolia to go far off the grid.
5. Khankhongor, Mongolia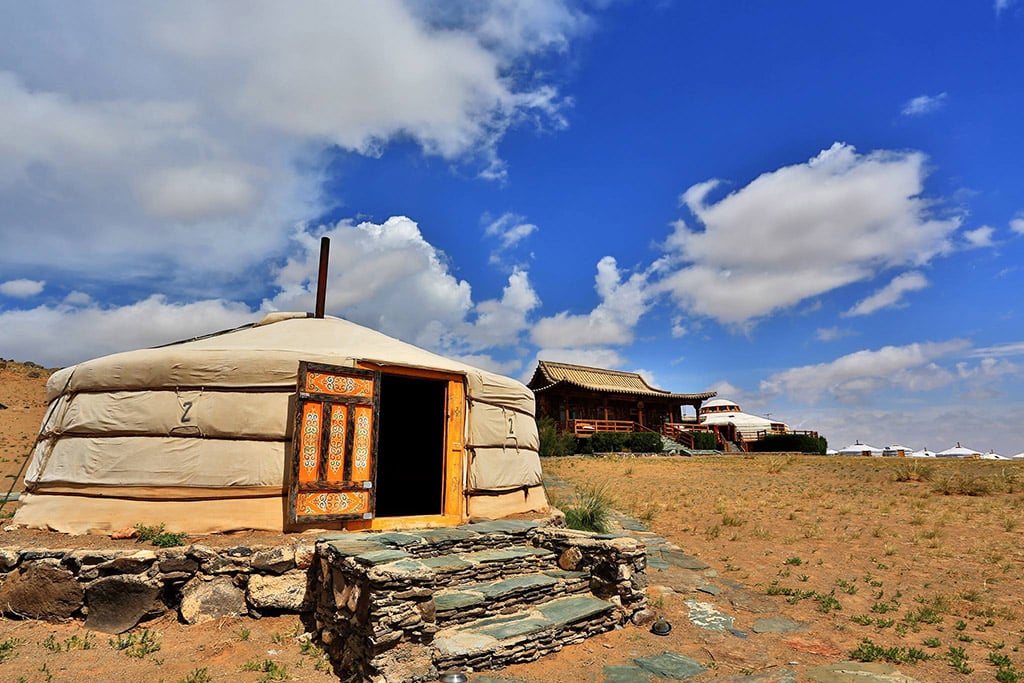 Want a vacation that will take you far, far away from your troubles and cares? Then why not head to Mongolia? Yahoo Travel reported you'll have to endure a two-hour flight from Beijing to Mongolia's capital, a one-hour flight to Dalanzadgad, plus a 90-minute drive to get to the town of Khankhongor. But it's worth the effort.
Here, in the middle of the Gobi Desert, you'll be greeted by a one-of-a-kind  experience at the Three Camel Lodge. Instead of a hotel, you'll stay in a traditional felt tent called a ger, heated by a wood-burning stove. This is one trip that's for outdoor lovers only. That's because the best activities are hiking, biking, or traveling by camel through the desert.
Next: Fly to Mexico to enjoy this unspoiled island.
6. Isla Mujeres, Mexico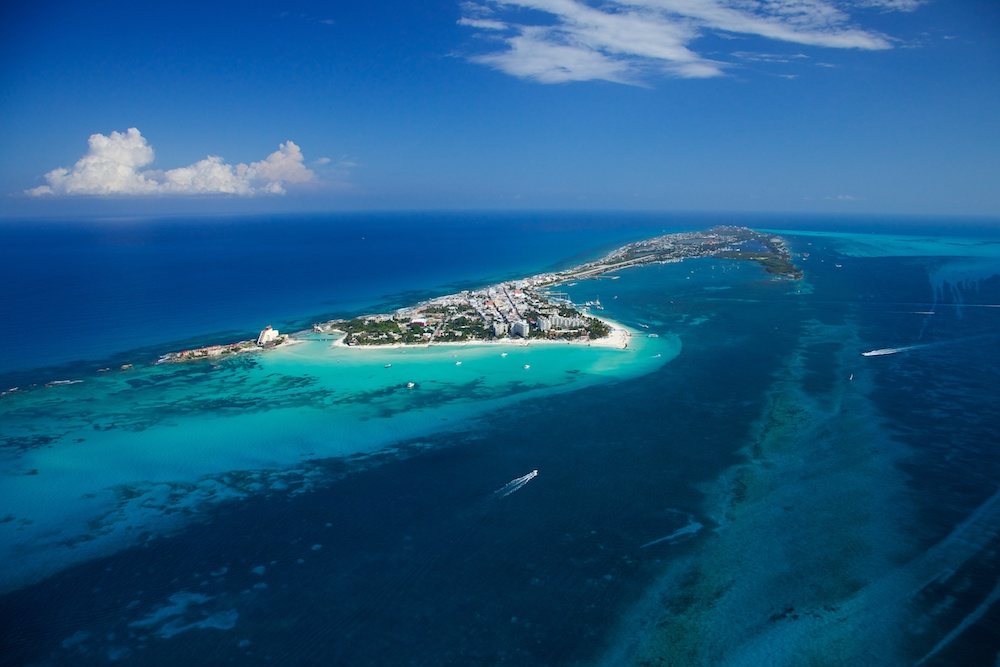 Tons of tourists descent on Cancun, which often makes the resort haven too crowded and too frenetic to really enjoy. Oyster recommends that anyone seeking a crowd-free alternative to Cancun head to Isla Mujeres instead. The publication reports that this island "has always been less crowded than its neighbor." During the summer, the rainiest months, tourism slows down. But you'll usually only get 30 minutes of rain each day — and plenty of sunshine the rest of the time.
You won't find giant resorts packed with tourists on Isla Mujeres. (But if that's what you wanted, you wouldn't be hoping for a crowd-free vacation destination, would you?) You can enjoy delicious local cuisine and visit popular sites, including an underwater sculpture museum.
Next: Skip Machu Picchu and go to this destination instead.
7. Easter Island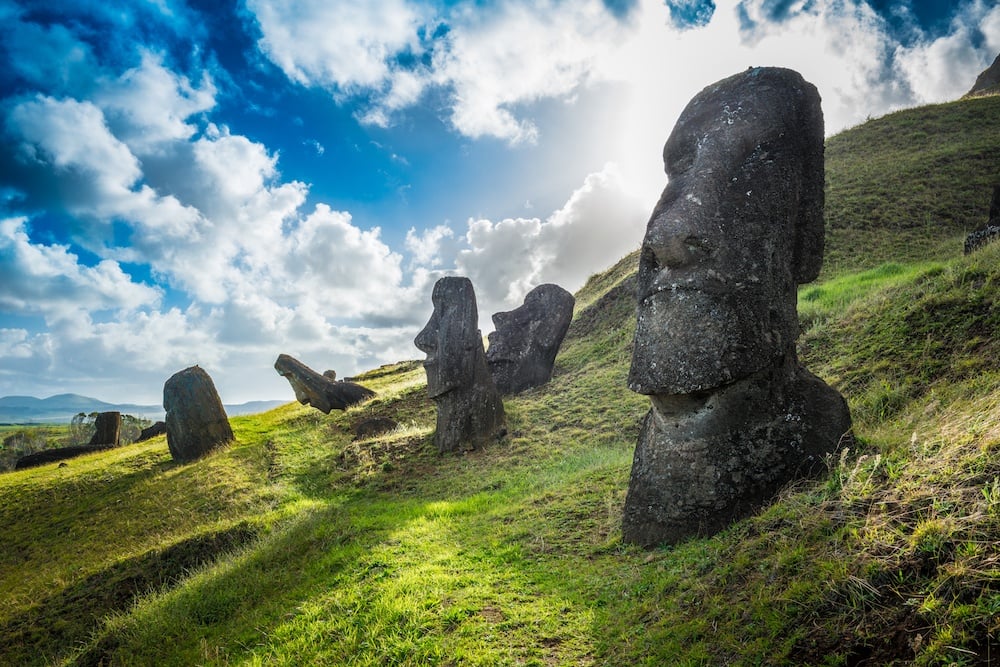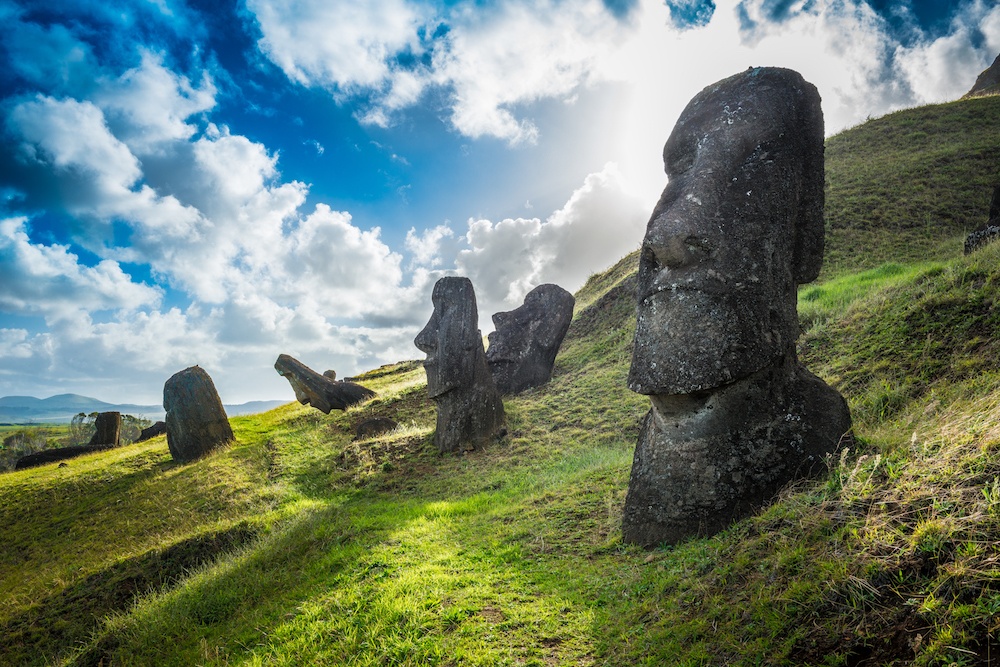 Instead of fighting the crowds (and dealing with entry restrictions) at Machu Picchu, try a getaway to Easter Island. Bloomberg recommends this Polynesian island off the coast of Chile as an uncrowded vacation destination. You'll want to visit for the archaeological sites at Rapa Nui National Park (that's where you'll see the monumental moai statues). But you'll also enjoy pristine beaches, plus gorgeous hiking trails that enable visitors to unplug and unwind.
Bloomberg also notes that you don't have to forego luxurious accommodations and amenities to kick back on Easter Island. You can take your pick among several five-star resorts. Bloomberg's recommendation? The spaceship-like Explora Rapa Nui, which boast minimalist rooms with views of the lush landscape.
Next: Skip the crowds, but still vacation in Italy.
8. Sicily, Italy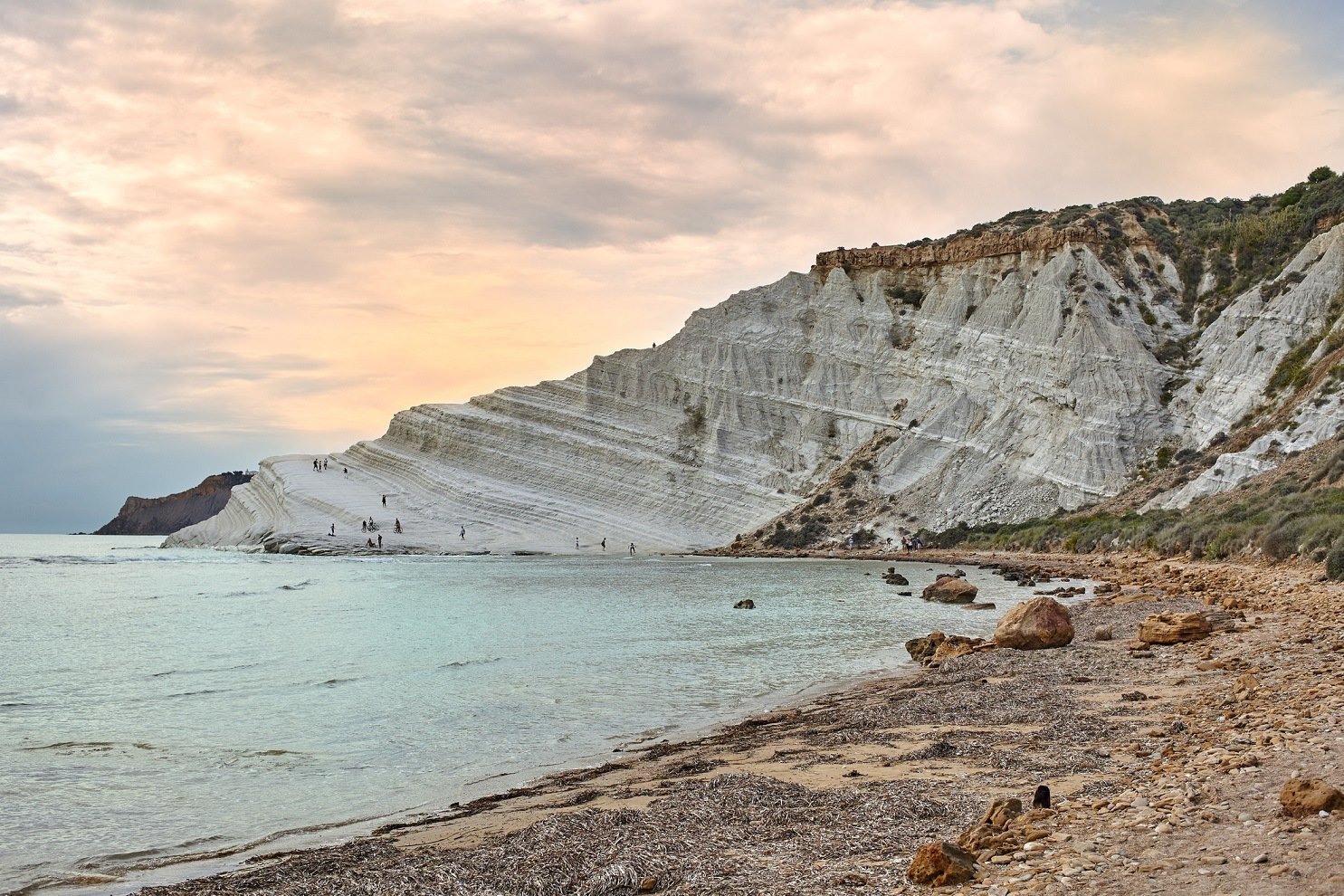 When you picture an Italian vacation, you probably think of destinations like Rome and Florence. Those cities boast gorgeous sites, but also attract hordes of tourists. So if you want to avoid the crowds? Oyster reports that you should head to Sicily instead. In Sicily, you'll see "Roman history, plenty of beaches, and far less tourists" than you'd encounter in more popular Italian destinations.
The BBC reports that Sicily has something for everyone, with its archaeological sites, Arab-influenced culture, beautiful beaches, and varied landscapes. In Sicily, you can see the only active volcano in Europe. You can also kick  back on black sand beaches. And of course, you can visit the nearby Aeolian islands, which offer numerous opportunities for relaxation and adventure alike.
Next: Head to Israel to see this medieval city.
9. Tel Aviv, Israel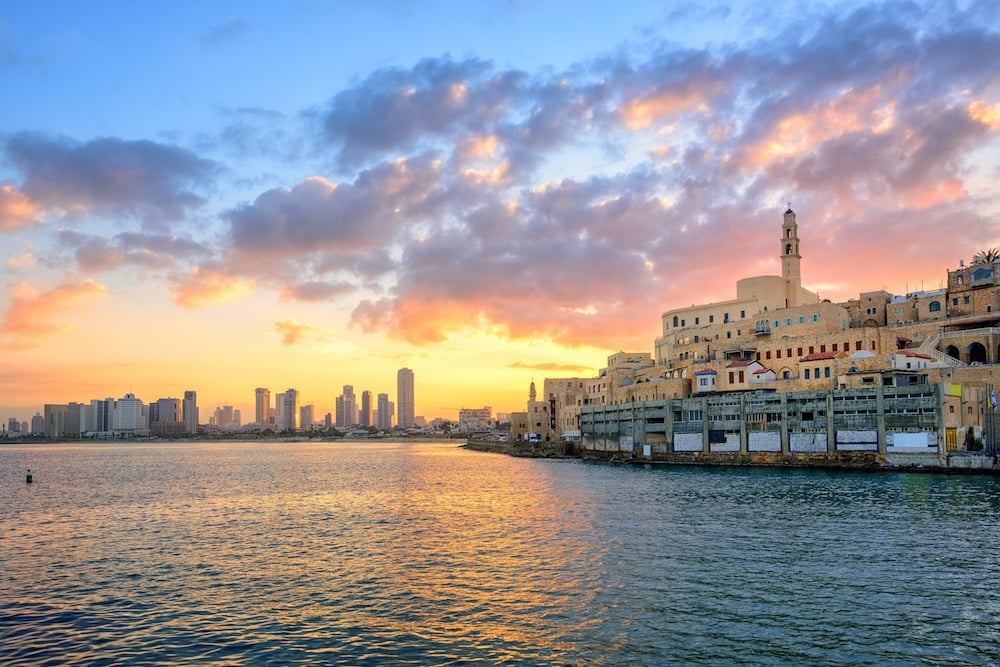 Dubrovnik, Croatia, has become overrun by crowds thanks to the Game of Thrones effect. So Bloomberg puts forth Tel Aviv, Israel, as a more relaxing alternative to the medieval, seaside city. Unconvinced? Hear us out. If you trade the Adriatic Sea for the Mediterranean, you won't have to fight crowds of tourists hoping to see the same things — and take the same pictures — as you. But you'll enjoy just as much history and intrigue.
As Bloomberg argues, Tel Aviv's historic quarter of Yafo "can rival Dubrovnik's throwback aesthetic, with its limestone buildings overlooking the Mediterranean Sea." You'll also get to unwind on gorgeous beaches, where you can enjoy all-day and all-night bar service. And if you're a foodie looking for top-notch cuisine, you'll love Tel Aviv's cutting-edge restaurant scene.
Next: You don't want to miss this Moroccan destination.
10. Fez, Morocco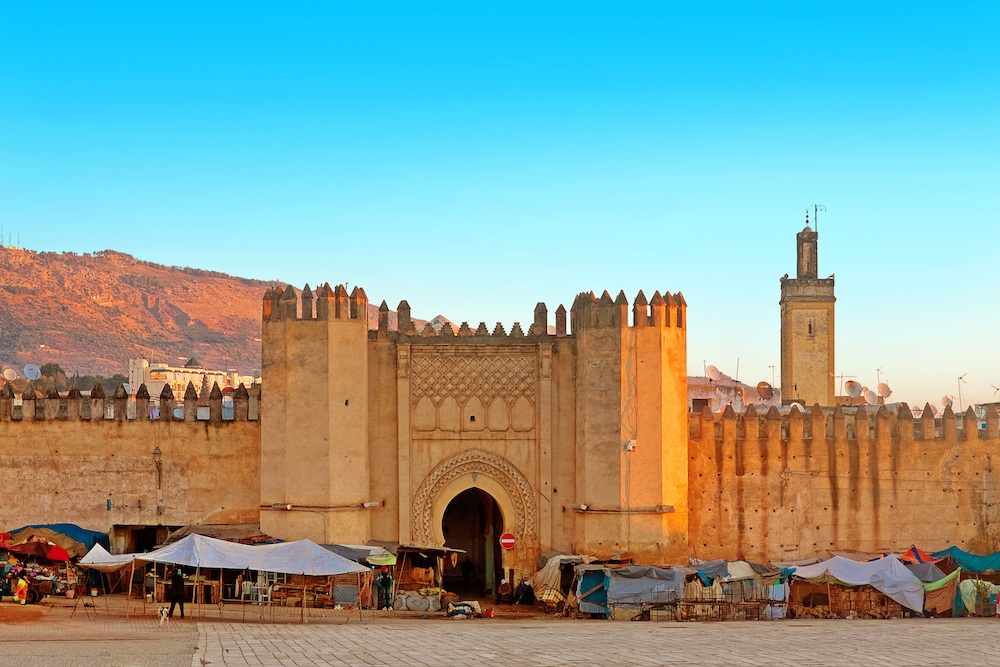 Really want to escape somewhere medieval? Then Fez, Morocco, makes another winning destination. Bloomberg warns that the city does go to sleep early. But that's likely not a problem if you want a mellow vacation. The New York Times reports that contemporary Fez perfectly marries the city's traditional Moroccan atmosphere and appearance with a new "gust of creative innovation" that you'll find fascinating as a visitor.
You can wander through the ancient Medina quarter. There you'll see riads (traditional Arabic houses built around courtyards), plus historic shops and ateliers run by local artisans and merchants. You can learn something new by signing up for a cooking class, or embarking on a tour of private palaces and hidden gardens. You can also enjoy delicious local cuisine, stay in gorgeous boutique hotels, and relax completely with traditional hammams.
Next: Skip Ibiza and head to Croatia instead.
11. Hvar, Croatia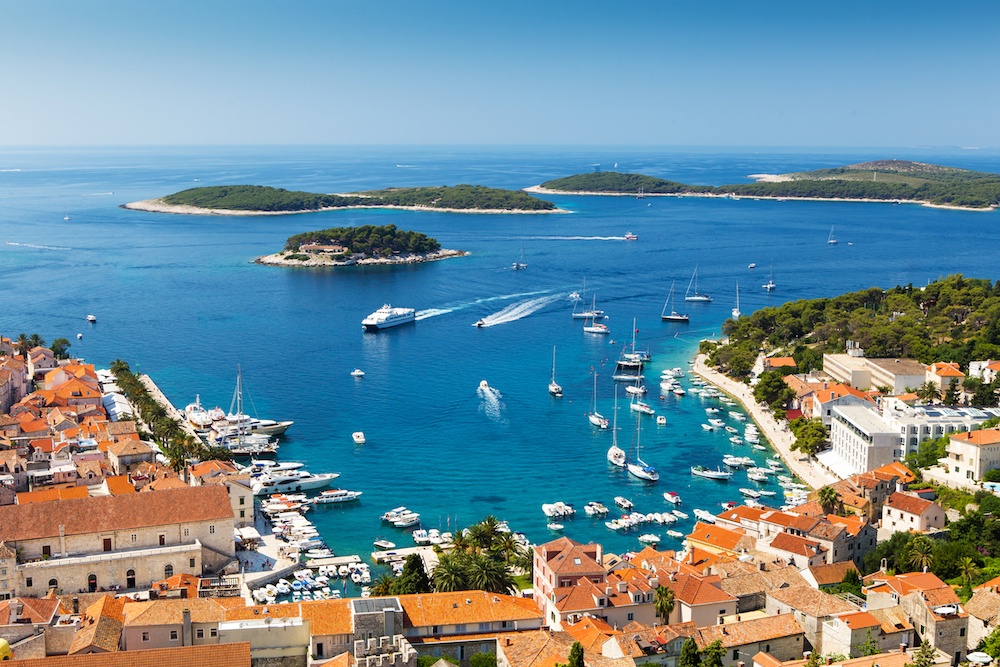 As Majorca and Ibiza set restrictions on tourism, Bloomberg recommends jetting off to the Croatian island of Hvar instead. Especially if "what you're after is a nocturnal, sleep-on-the-beach summer-fest." According to the publication, Hvar "shares Ibiza's pull-up-in-a-yacht glamour." It also has a reputation for excellent beach clubs. In fact, those establishments have long drawn celebrities and yacht-owning vacationers. You can also stay at five-star resorts, which are new to the island.
Hvar has had some trouble with tourists who just want to party. But not everything goes on the island. As The New York Times reports, the island wants tourists to behave, and is cracking down. So you aren't likely to see drunken, shirtless tourists everywhere you go. In fact, the town imposes hefty fines for drinking or sleeping in public places. (That's a definite win in our book!)
Next: Add this Caribbean destination to your itinerary.
12. Bonaire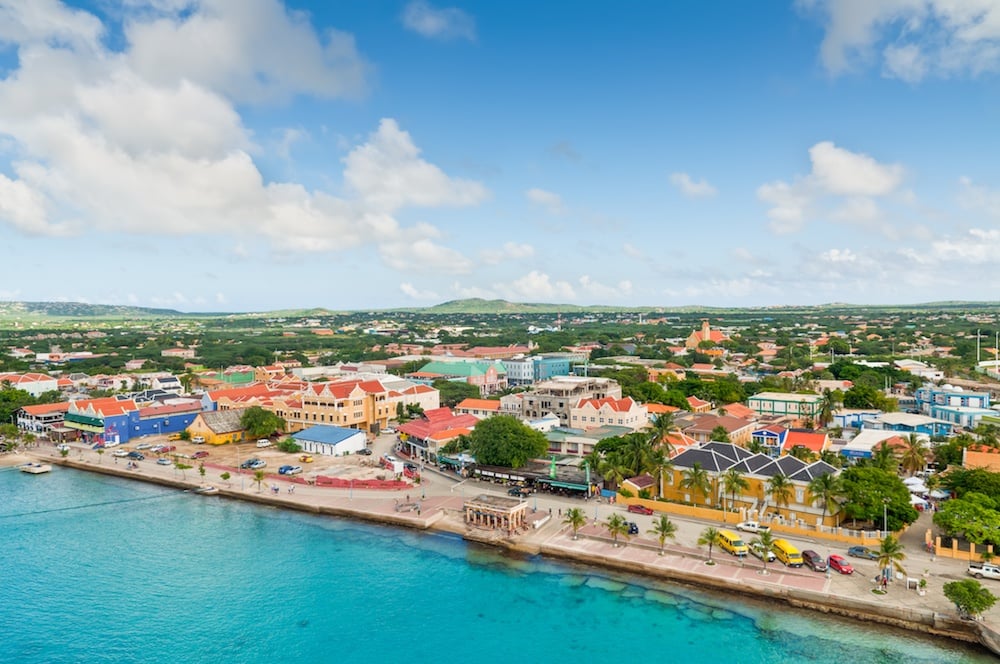 Travelers hoping to book a Caribbean getaway often have a tough time of finding an island that won't be overrun by crowds. But Oyster has a solution. Just head to Bonaire! This island — a principality of the Netherlands — attracts fewer tourists than most other destinations in the area. The island's peak season falls in December to April. So the summertime months of May to September constitute its off season, during which you can visit while saving significantly.
Oyster notes that though summer is hurricane season for the Caribbean, Bonaire's location at the southern end of the hurricane belt means that it doesn't often get hit by a major storm. You can go snorkeling and scuba diving in the island's beautiful waters. You can also kick back on the beach, explore beautiful lagoons, and traverse the island's hills. Plus, you can enjoy delicious cuisine and plentiful shopping, all without worrying about crowds.
Next: Head to this German city instead of Amsterdam.
13. Hamburg, Germany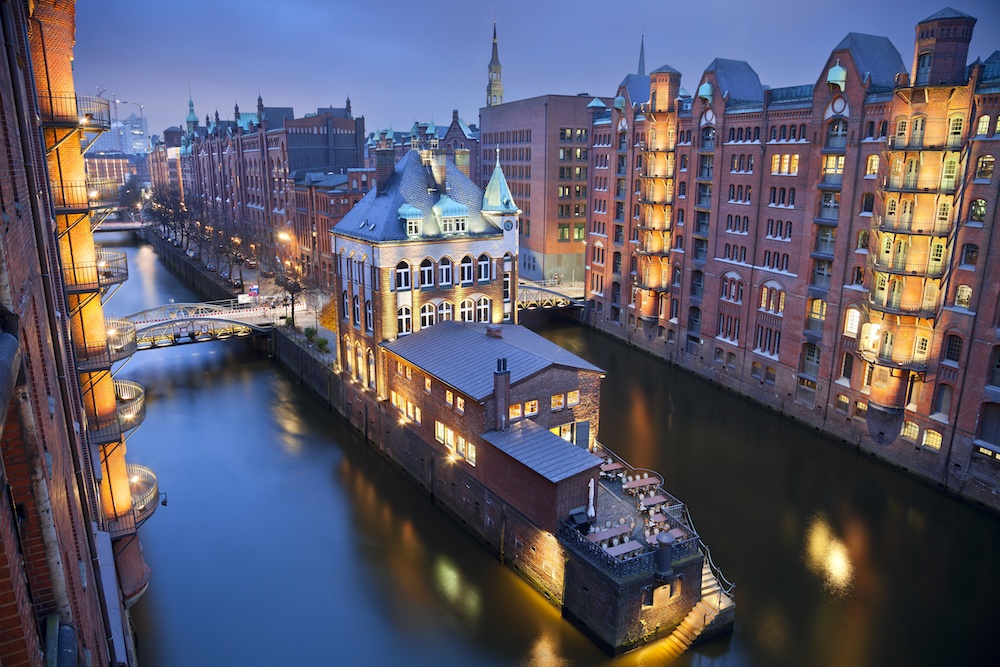 Like Amsterdam, the city of Hamburg, Germany, dazzles visitors with historic canals, beautiful brick buildings, and narrow bridges. But unlike Amsterdam, Hamburg hasn't yet landed on the radars of hordes of tourists planning their European vacations. Nonetheless, The New York Times characterizes Hamburg as "a watery wonder, teeming with architectural marvels, restaurants, and cultural charms."
You can explore Alster lake, which the Times describes as "a sort of liquid Central Park, a restful enclave exhorting the restive city around it to relax." You can bike around the lake, explore beautiful neighborhoods, enjoy Hamburg's 2,500 picturesque bridges, and admire an early 20th-century architectural style called brick expressionism. Also on the agenda? You can take in a concert, enjoy delicious cuisine, or even visit a nearby fishing village.
Next: Kick back at this Greek destination.
14. Naxos, Greece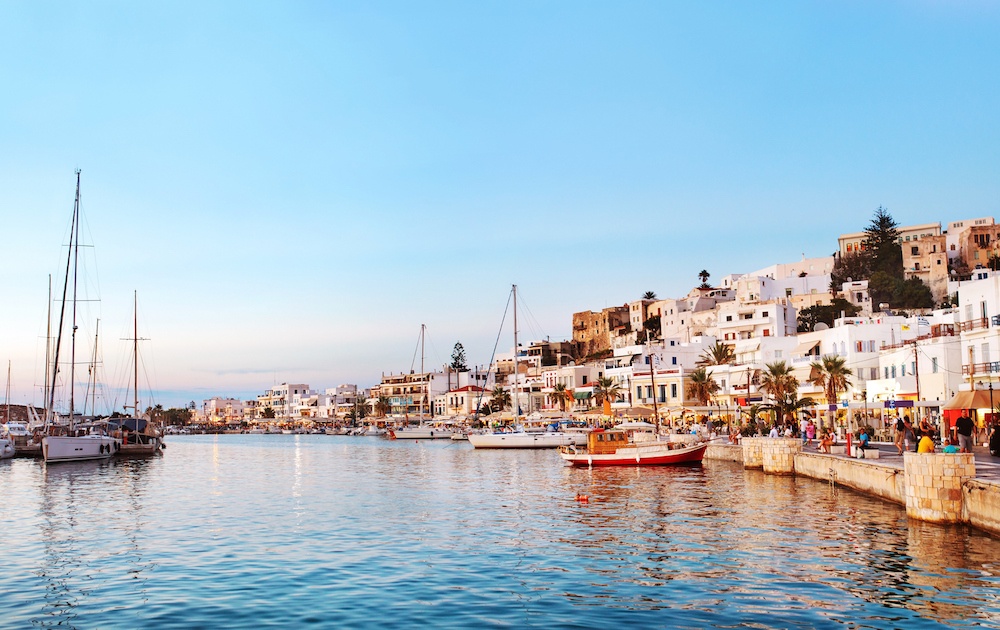 Numerous tourists head to the coast of Greece to visit the Cyclades. These islands — especially Mykonos and Santorini — have grown famous for their whitewashed buildings and cliffside views. But they attract way too many visitors to really offer you a restful escape. Oyster recommends checking out the island of Naxos instead. Still one of the Cyclades, it somehow doesn't attract hordes of tourists.
Plus, you won't want to miss out on what Naxos has to offer. The island has numerous, beautiful beaches. It offers stunning mountain views. You can also enjoy lush green landscapes. (In fact, Naxos has gained a reputation as the greenest of the Cyclades.) Plus, you can visit traditional villages, admire ancient ruins, and go hiking and biking around the island. What's not to love?
Next: Skip the crowds with this Japanese destination. 
15. Akajima, Japan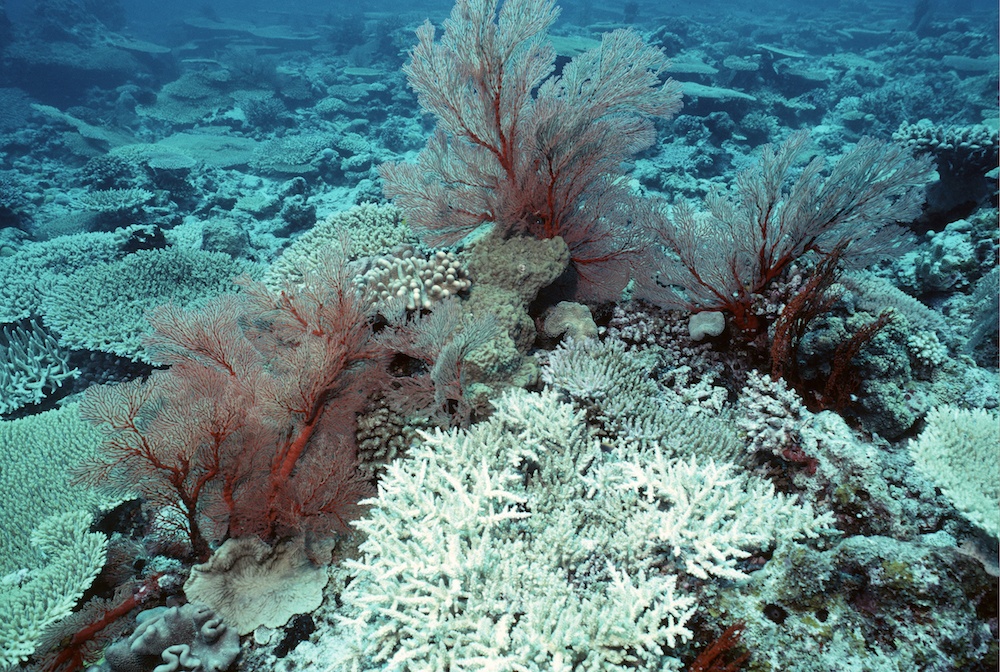 If you'd rather travel to Asia than Europe, you also know the problem of trying to find a vacation destination that doesn't attract massive crowds. Oyster recommends putting Akajima, an island in Japan, on your itinerary. This island in the Kerama Islands group west of the mainland does get some tourists. However, Oyster characterizes it as a "less crowded" destination.
The publication also notes that Akajima still offers a more authentic-feeling experience to western tourists. And most of the tourists visiting the island are Japanese. When you visit Akajima, you can enjoy remote beaches, world-class diving, and beautiful villages.
Read more: These Popular Tourist Destinations Were Ruined by Visitors