Cruise Trip Secrets: 15 Things to Know Before You Sail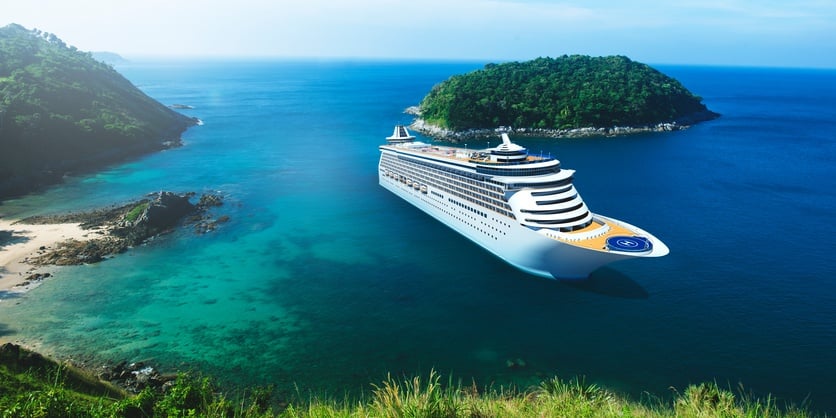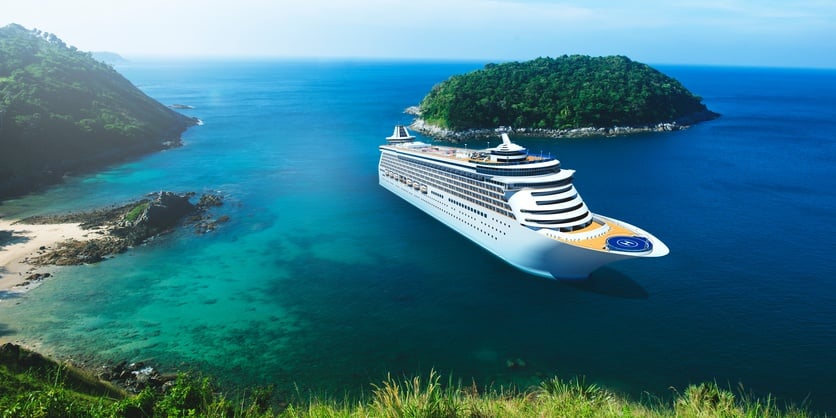 A cruise can be the vacation of a lifetime. Whether you're on a quick three-day jaunt to the Bahamas or are planning a two-week trip through the Mediterranean, there will be plenty to see and do both on and off the ship. The experience might be a bit overwhelming for first-time cruisers. Vacationers often question what to pack or how to enjoy shore excursions. Here are 15 cruise trip secrets that will help you make the most of your vacation at sea.
1. Book at the last minute to save money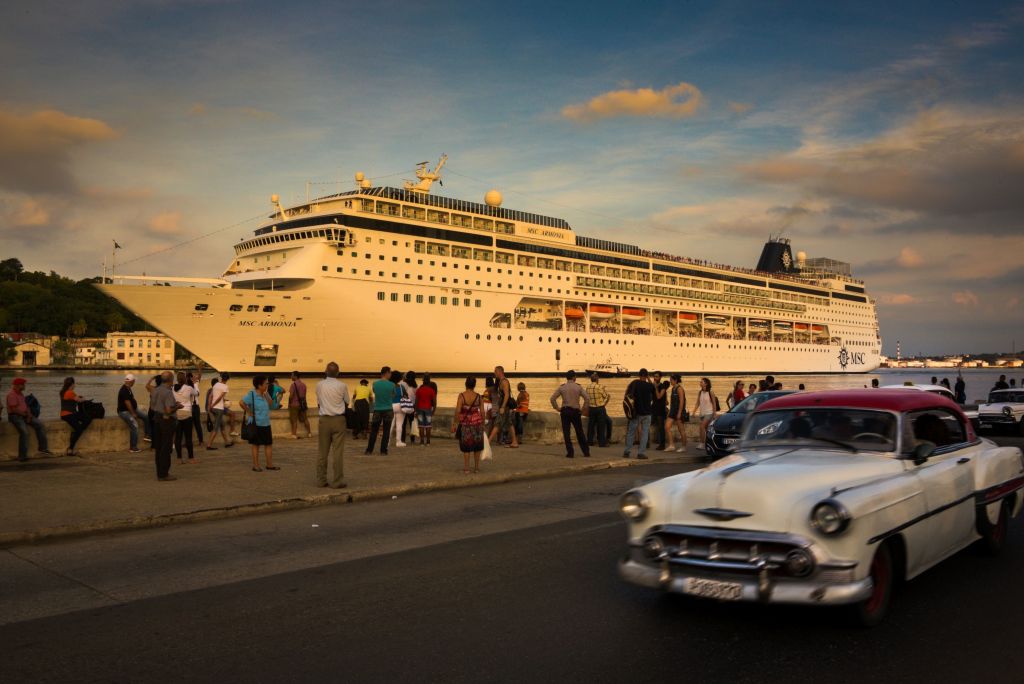 If your schedule is flexible, booking a cruise at the last minute can save you a lot of money. That's assuming you can get to your port of embarkation without spending a bundle.
"The closer you get to the departure date, the lower the price becomes. … Cruise ships don't want to depart with half-empty boats, so they drop prices steadily until that boat is leaving port, since for them empty cabins mean less money," travel expert Nomadic Matt said.
Scour cruise-deal websites or sign up for a cruise line's newsletter to find the best deals. Keep in mind that off-season and shoulder-season cruises are cheaper. Plus, smaller, older boats are usually more of a bargain because they don't have as many flashy amenities as newer ships.
2. The sticker price isn't the real cost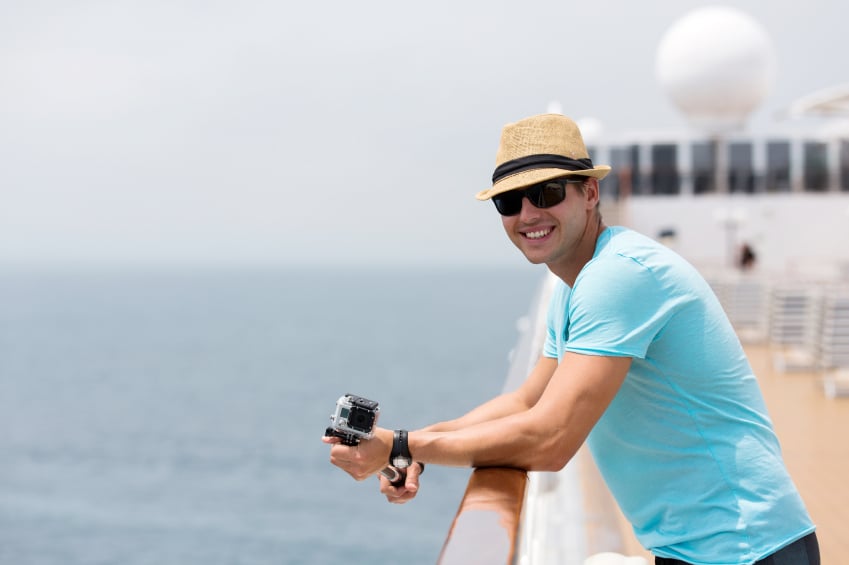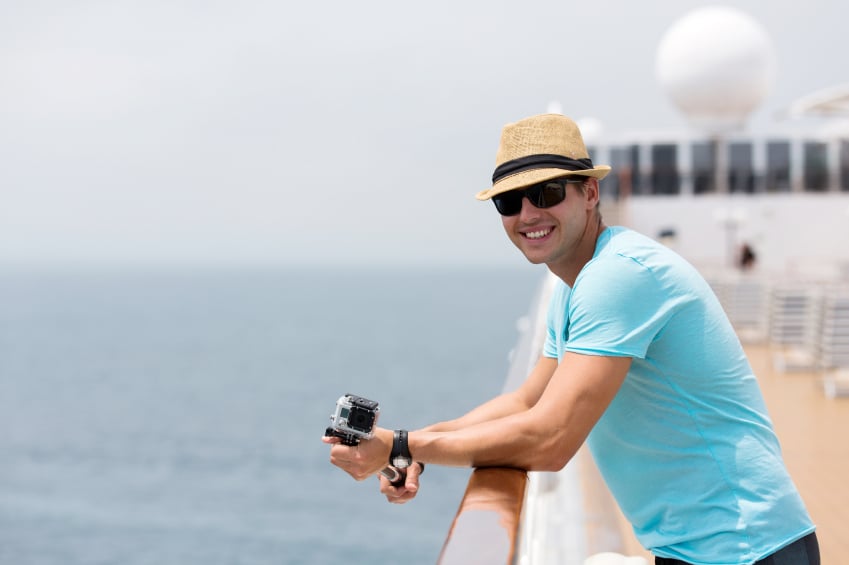 A cruise can quickly blow your travel budget if you don't know what you're getting into. Low upfront prices reel in vacationers looking for a bargain, but there are other costs you need to be aware of.
You'll have to pay taxes, port fees, and gratuities, for one. Once on board, you'll also have many opportunities to upgrade your experience — for a fee. Expect to pay extra for drinks and specialty dining. Spa treatments, photos, dry cleaning, Wi-Fi, and excursions come with an additional cost, too.
Do some research before you book to get an idea of how much you'll really need to spend to enjoy the vacation you want. To save, look for deals that include on-board credit, which you can apply to various upgrades.
3. Join a roll call group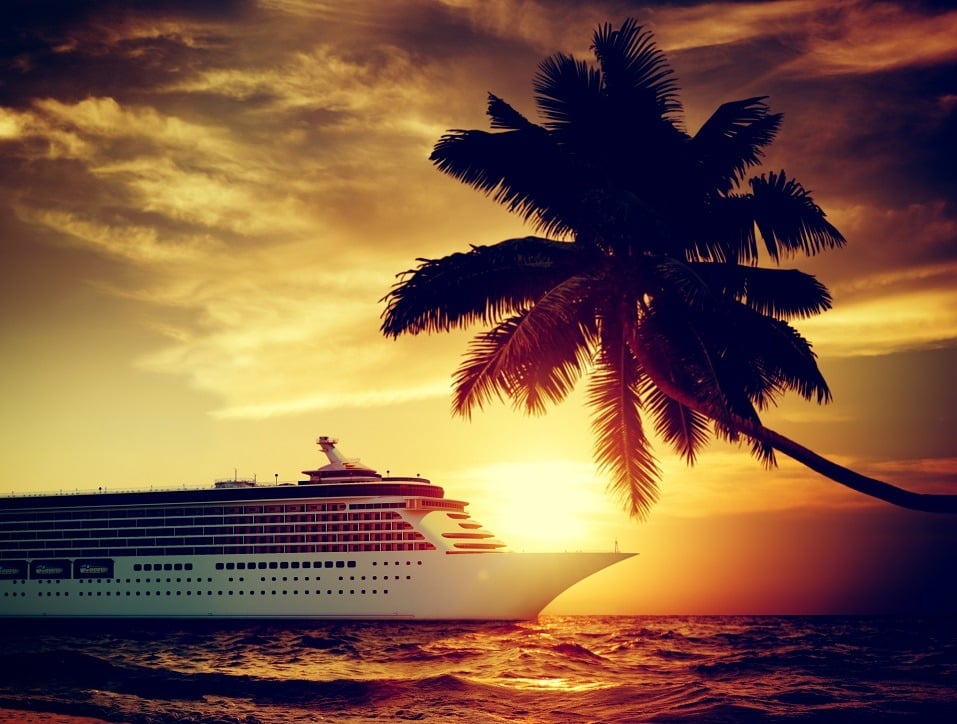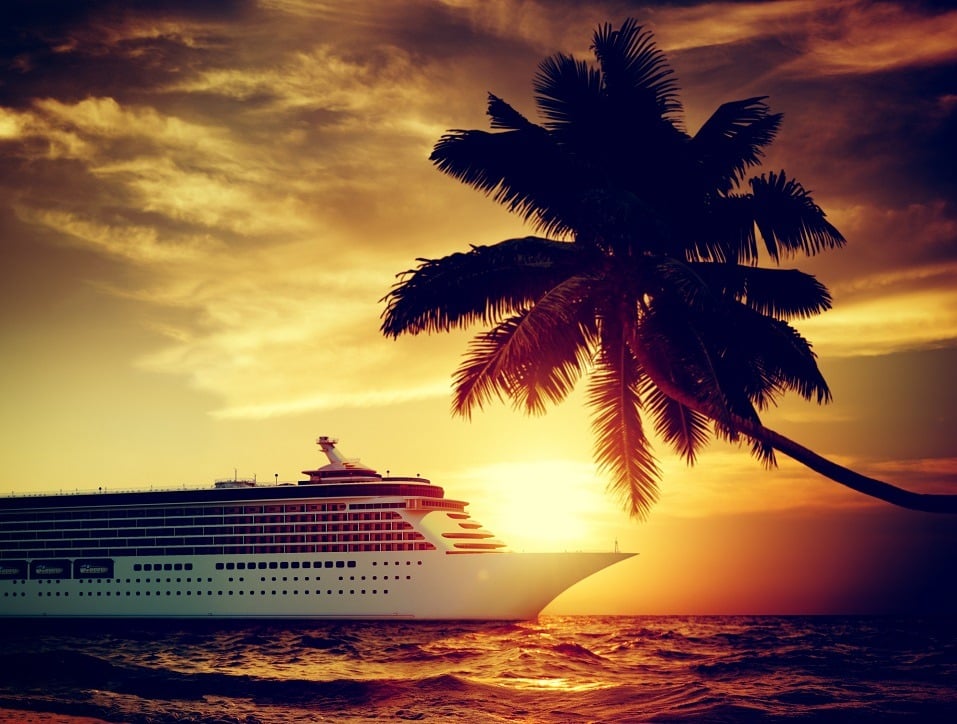 Looking for tips on the best shore excursions, advice about where to eat, or just want to get to know your fellow cruisers? Consider joining a "roll call" group before you sail. Search Cruise Critic to find discussion groups for different cruises, or join a Facebook group for your ship and sailing dates.
"Roll call groups often organize fun events on board, as well, and often have great ideas for excursions," a expert cruiser said on this Reddit thread.
4. Bring necessities in your carry-on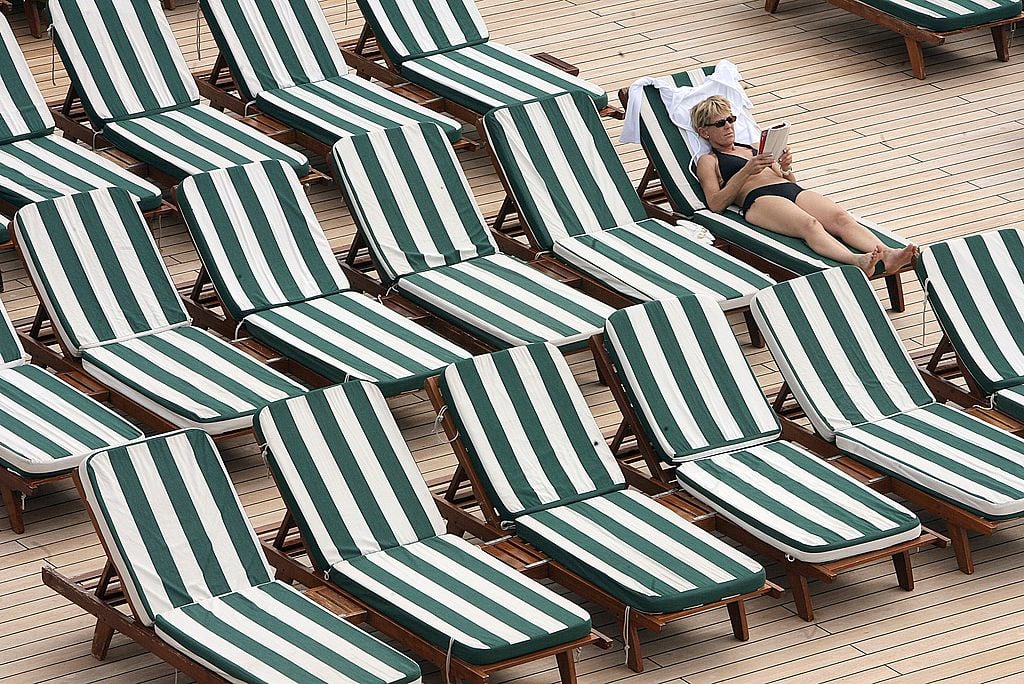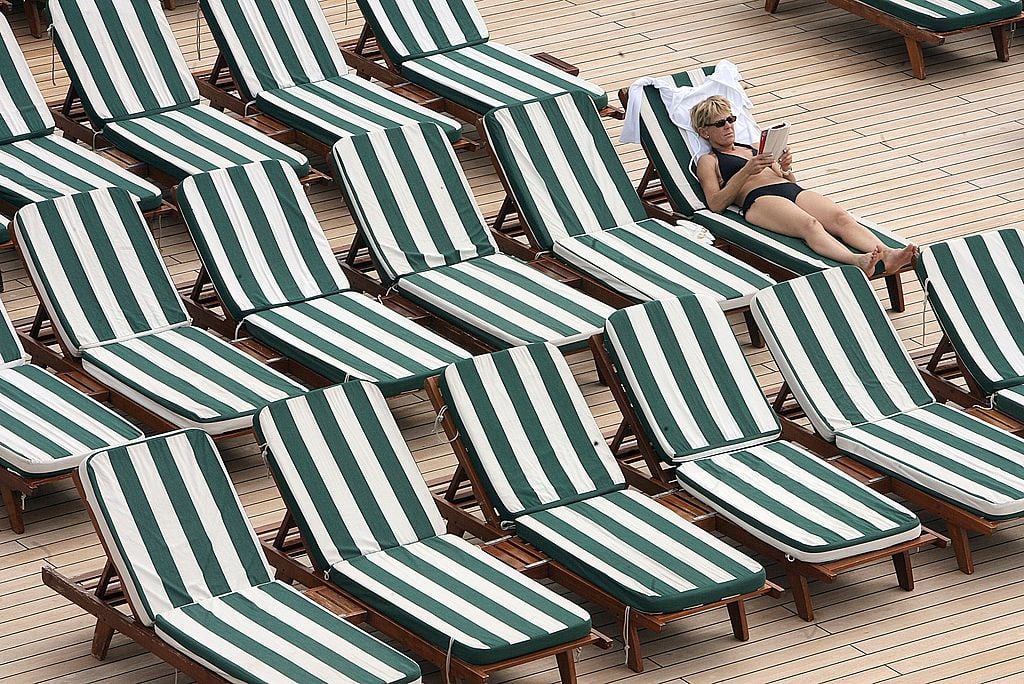 Travel experts advise you to keep your prescription medications and other essentials in your carry-on when you fly in case you're separated from your luggage. The same logic applies to cruising. You might have to wait awhile for your bags to be delivered to your stateroom after you embark. And having the necessities will ensure you can get your vacation fun started right away.
"Make sure all your meds, a swimsuit, toothbrush, etc., and a change of clothes are in your carry-on," advised user 50andcankick on this Reddit thread. "Then, you can enjoy the sun and pool right away, and you have the bare necessities if for some reason your luggage is delayed, or heaven forbid, lost."
5. Pack light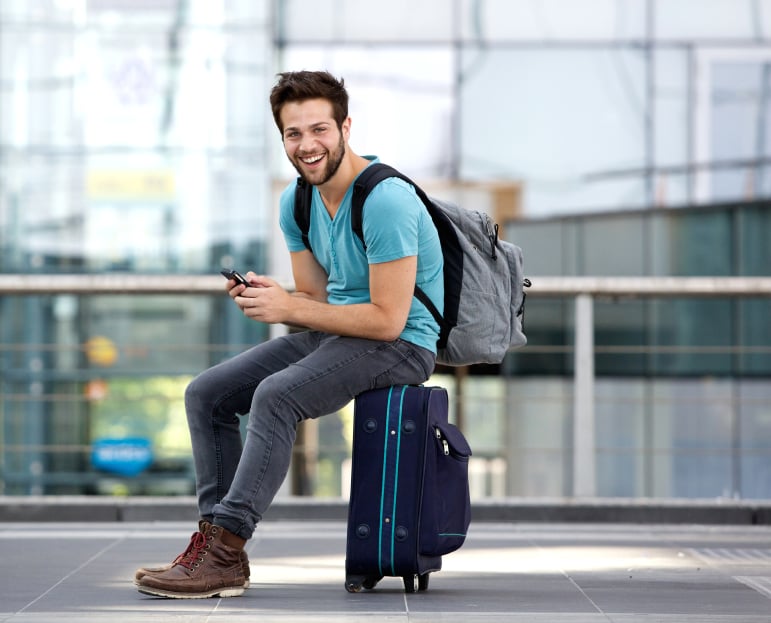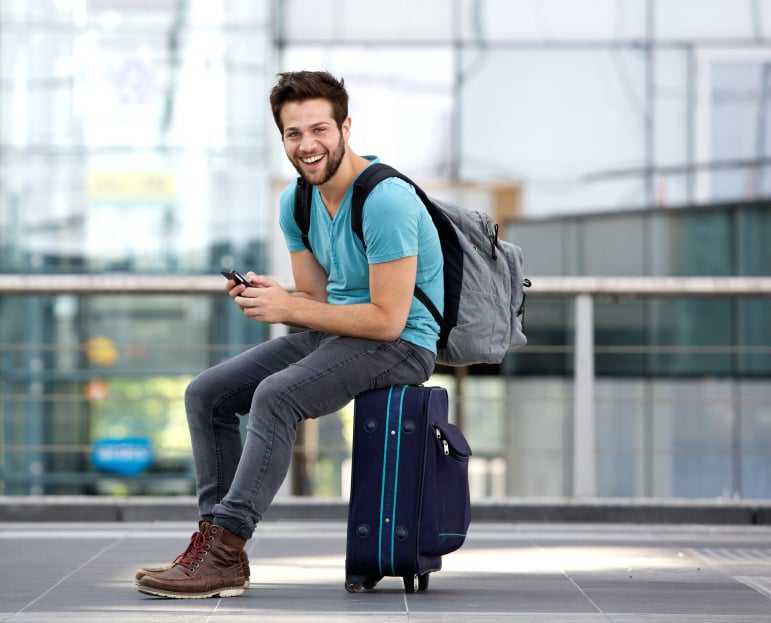 Space is tight in most staterooms. Resist the urge overpack. Most experienced cruisers agree you don't need as many clothes as you think you do. A couple of swimsuits, some casual shorts, pants, T-shirts, dresses, and a nice outfit for formal night (if you plan to participate) should be enough. If you do run out of clean clothes, you can always do laundry on board.
"Don't bring so many clothes. Nobody cares if you wear the same thing twice," a person said on this Cruise Critic thread on what people wished they'd known before they cruised.
6. Book your own excursions to save money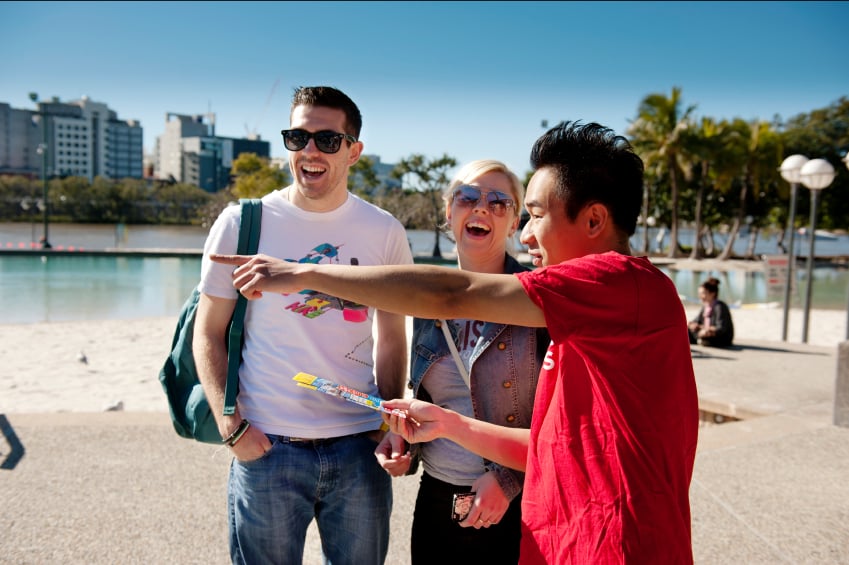 On-shore excursions give you a chance to explore the sites in different ports of call. But they can be pricey, especially if you book through your cruise operator. If you're on a budget, consider going solo.
"Money saving tip: Book your excursions on your own, not with the cruise line. You can get reviews and recommendations on TripAdvisor," one user said in the "Cruise" sub-Reddit.
Leave plenty of time to get back to the boat if you DIY your excursions or book a tour independently. The ship will wait for latecomers on sponsored excursions, but you could be left behind if you're on your own. Especially if the sites you want to see are more remote or the area is not so safe, booking through your cruise line might be worth it, according to Cruise Critic.
7. Scrutinize the deck plan before you choose a stateroom
Once they've picked a stateroom category (such as ocean view, balcony, or inside), newbie cruisers might assume their job is done. But you don't want to leave stateroom selection to chance. Some locations are far better than others.
"To ensure the best possible cruise vacation, it's important to know exactly where to reserve your stateroom location," said Sherry Laskin Kennedy, the Cruise Maven. "This can be accomplished by a thorough examination of the deck plans for your ship."
Staterooms right under the gym can be noisy, as well as those near crew or service doors. People worried about seasickness will probably want to avoid the bow. Staterooms with adjoining doors might not have adequate soundproofing, so you'll hear your neighbor's every move.
8. You can bring your own wine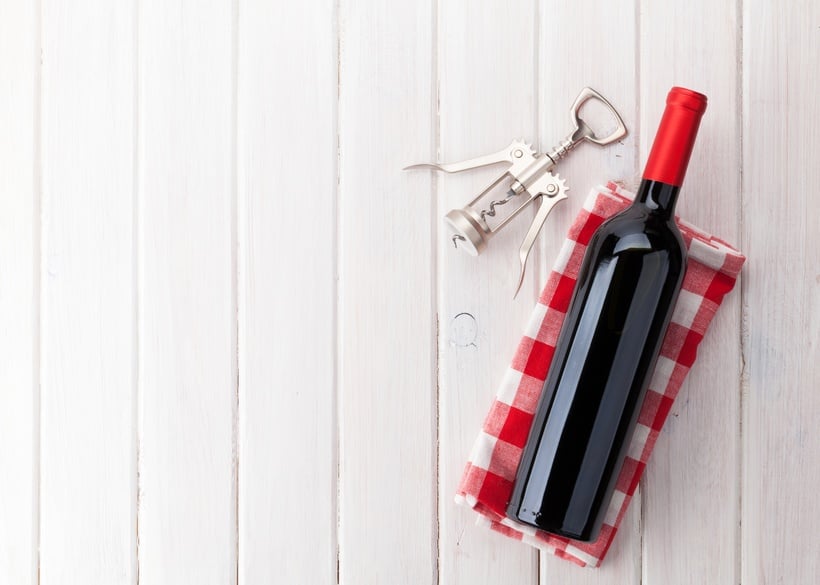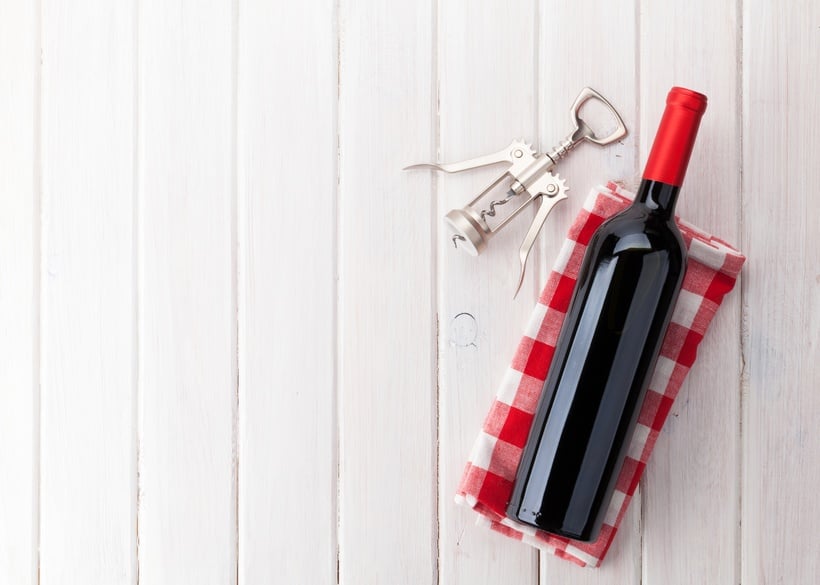 Unless you've booked an all-inclusive cruise, you're going to be on the hook for all the beer, wine, and cocktails you consume. Some cruise lines offer drinks packages as an add-on. But if you're not a big imbiber, they might not be worth the money. You can always buy drinks a la carte, but that isn't cheap either.
Fortunately, there's a way for budget-conscious cruisers to enjoy drinks on board. Royal Caribbean, Carnival, and Celebrity are among the cruise lines that allow you to bring one or two bottles of wine with you in your carry-on luggage. Disney Cruise Lines also allows six beers per passenger. With Disney, you can bring either beer or wine but not both.
You'll typically pay a corkage fee if you want to enjoy your wine with dinner, but in most cases, sipping a glass on your stateroom balcony won't cost you a thing. Check out Cruise Maven for a break down of the alcohol policy on different cruise lines.
9. Avoid the buffet on the first day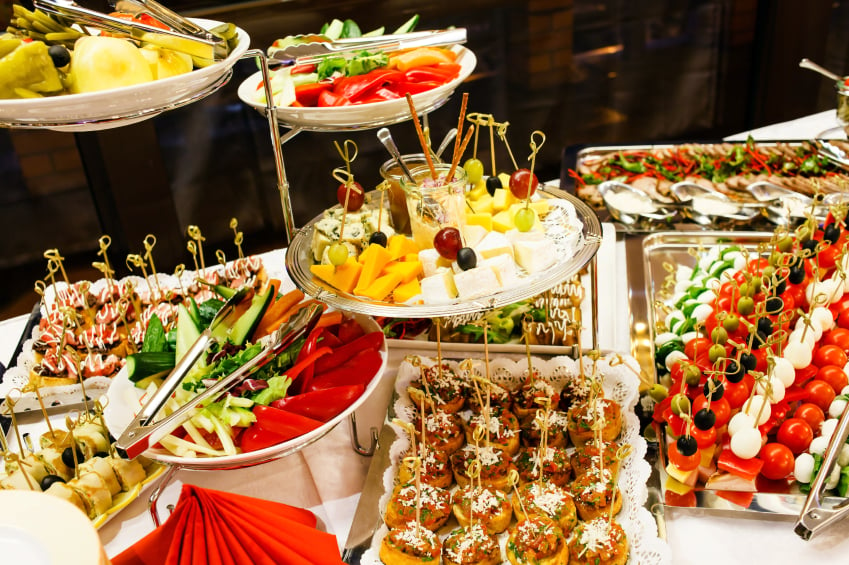 Embarkation day can be a bit crazy, especially as hungry cruisers swarm the buffet for lunch as they wait to get into their cabins. If you're not into the idea of jockeying for space with your fellow travelers, look for more low-key dining options.
"On embarkation day, most people head straight to the buffet to have lunch and wait for their cabins to open. It's a mob scene," Cruise Critic experts said. "But many cruise ships have alternative venues open — the main dining room or a mini-buffet in the solarium or atrium area. Ask a crew member or check your daily newsletter to find an alternative for a calmer first meal."
10. Order your coffee the night before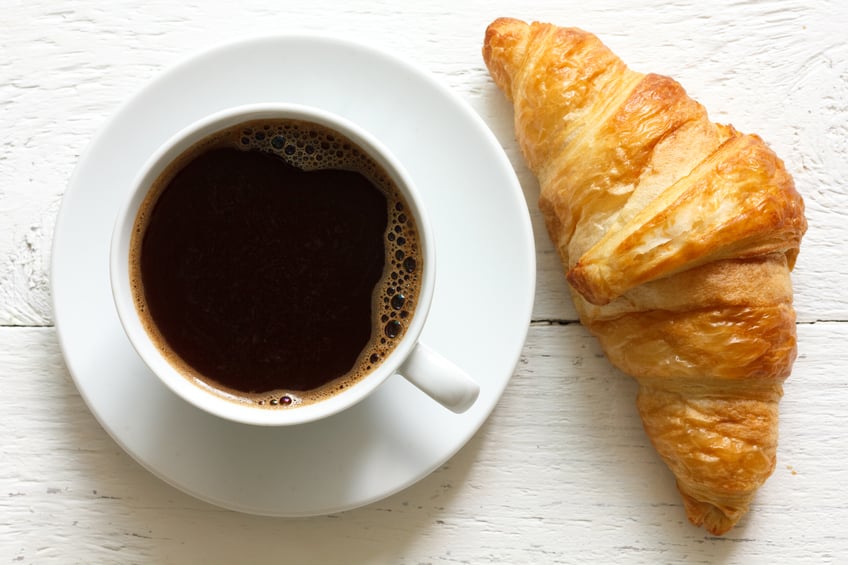 Room service is free on most cruise lines, which means you can get your morning joe delivered right to your stateroom. But if you wait until you wake up to place your order, you might find it takes a while to get your caffeine fix. For faster service, place your order the evening before.
"You can order your breakfast by putting the provided menu on your door before you go to bed just like in a hotel. But here's the secret: You don't have to order a full breakfast," cruise veteran Tasha told Onboard. "You can just order coffee, so that you don't have to leave your room in the morning just to grab a cup of joe. … If you wait to call for coffee in the morning, you'll be waiting a long time. This is what all 2,000+ other guests are going to do."
11. You can pig out as much as you want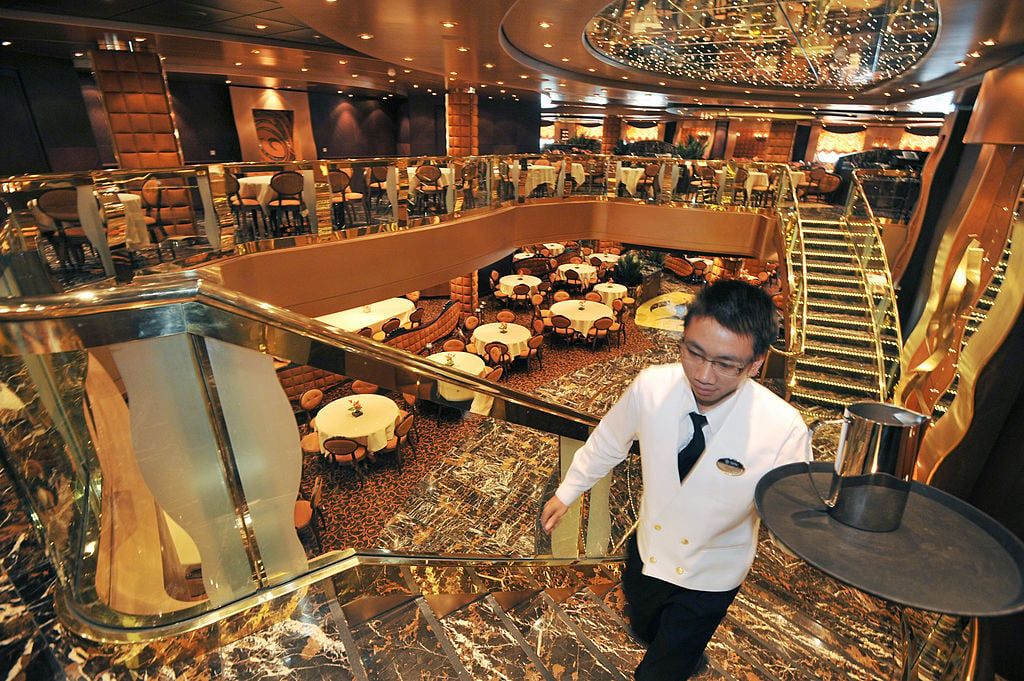 Lobster or steak? French fries or mashed potatoes? Chocolate cake or cheesecake? You don't have to wrestle with these decisions on a cruise if you don't want to. When you eat in the main dining room and most other restaurants, you can order as much as you want. Whether a long day of poolside lounging has left your stomach rumbling or you're not satisfied with your initial choice on entrée, feel free to ask for something additional or something else. Your waiter will be happy to oblige.
"You can order several entrees if you want or even several appetizers. The wait staff will bring you anything on the menu in pretty much any quantity," according to the experts at Cruise Fever.
12. If you misbehave, you could end up in the ship's brig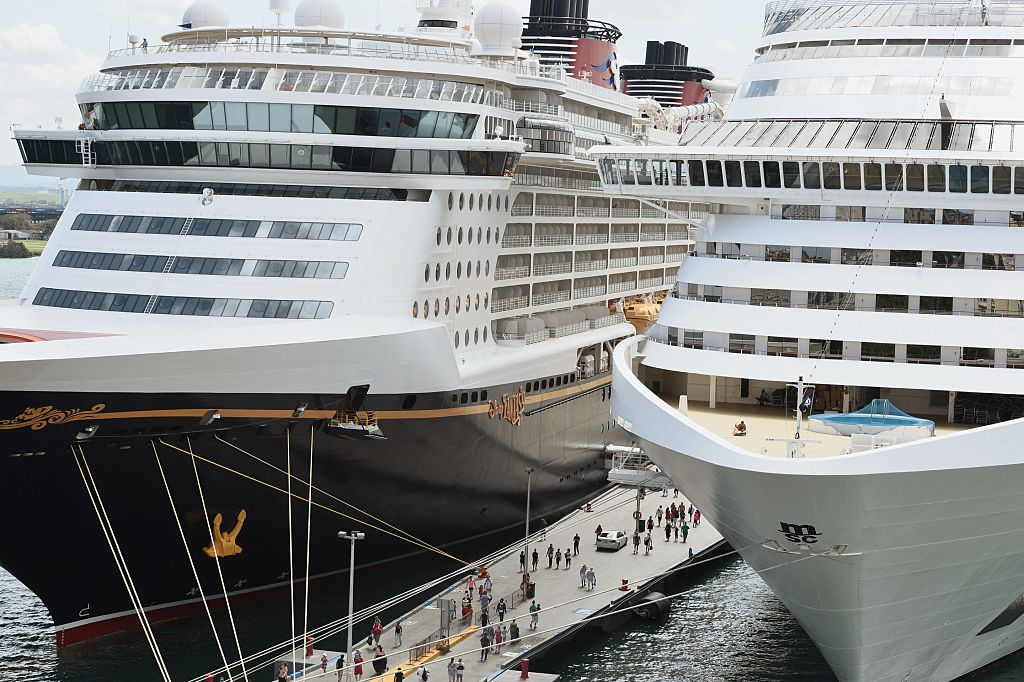 Cruise ships are like floating cities. And like any city, there are some not-so-nice areas. One place you definitely don't want to end up on your cruise vacation is the ship's brig, or jail. Although not all cruise ships have jails, some do, Vincent McNally, a cruise ship officer for Holland America Line, told Yahoo.
What can land you in cruise lock-up? Assaulting other passengers and other serious misbehavior, for one. In other cases, rowdy or drunk passengers might end up confined to their cabins or banned from the bar as punishment for their antics.
13. You can get kicked off a cruise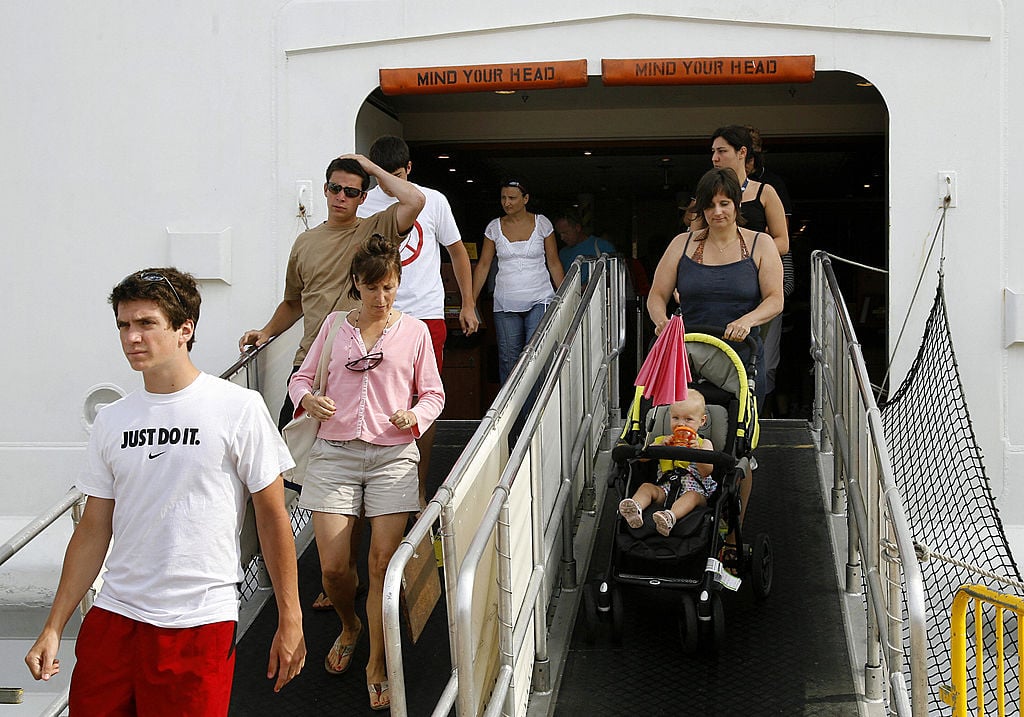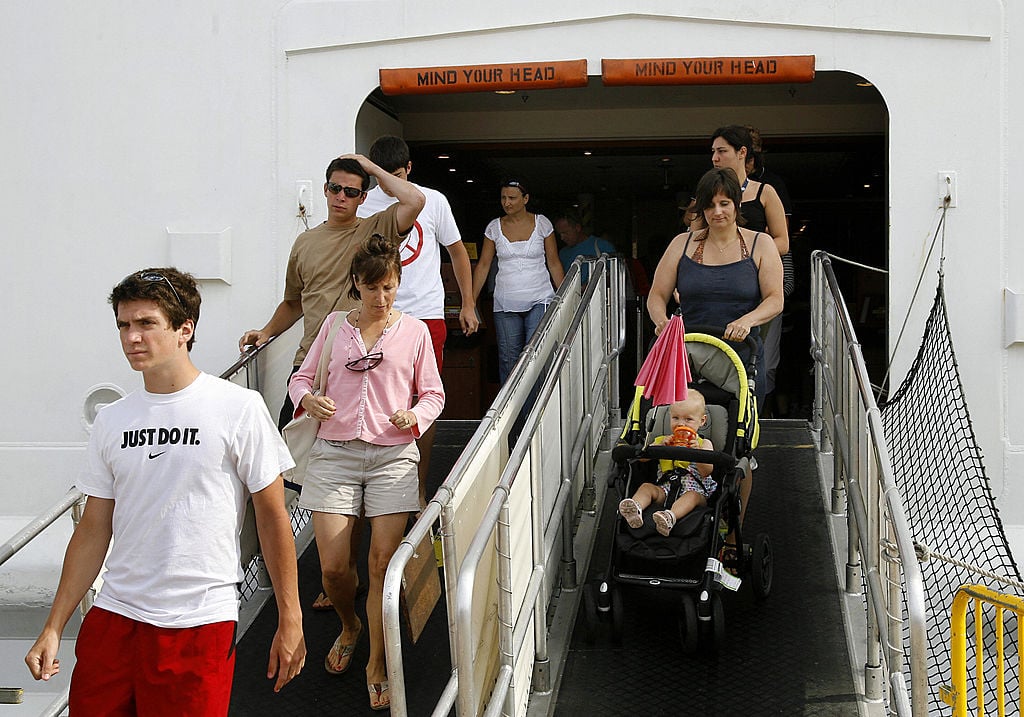 Landing in the ship's jail is bad enough, but sometimes cruise ships will give troublesome passengers the boot. Missing the muster drill, deliberately dropping stuff overboard, having illegal drugs in your cabin, and fighting with other passengers are among the infractions that can bring your vacation to an abrupt end, according to Fox News. Parents who can't control their minor children might find the whole family pays the price when all are forced to leave the ship at the next port.
Bad behavior isn't the only thing that can get you kicked off your cruise. So can getting sick. Cruise ships aren't equipped to treat passengers who suffer from a serious illnesses or medical emergencies. If you have heart attack or become severely ill, you'll probably be left at the next port to fend for yourself. That probably means having to seek treatment in a small, local hospital and arranging your own transportation back home, Consumer Reports explained.
14. The art auctions might not be a great deal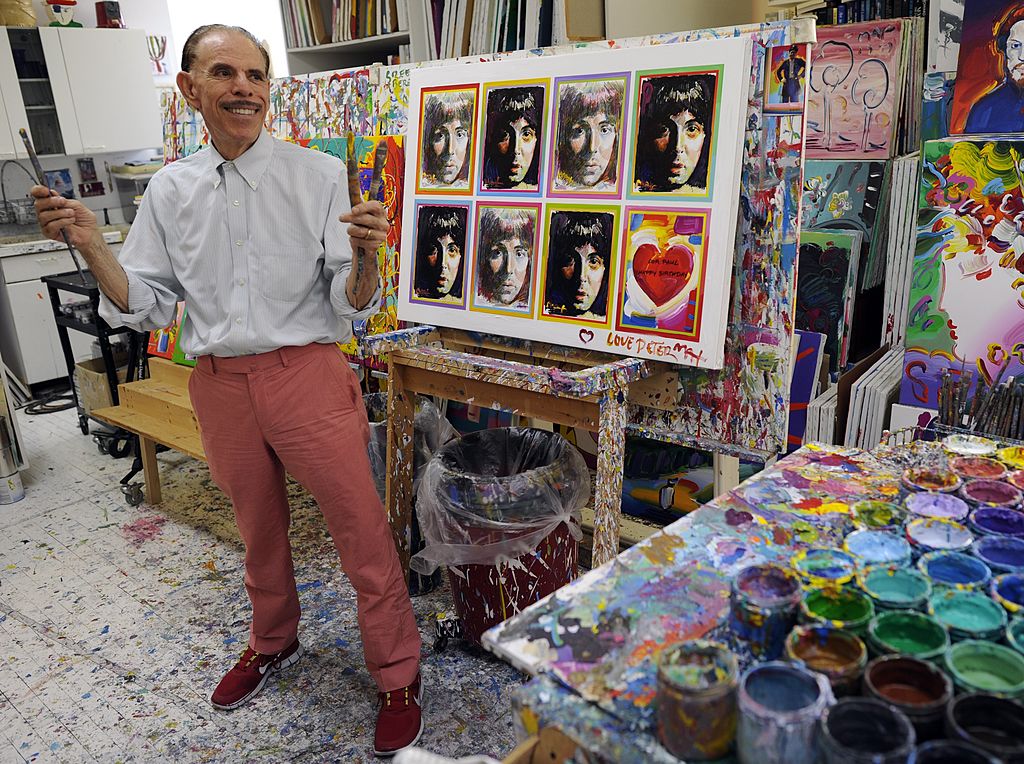 For some cruisers, the perfect souvenir of their trip isn't a gift-shop tchotchke. It's a piece of artwork bought at a cruise ship auction. But if you think you're going to be able to score a priceless painting while at sea, think again. Most of the artwork sold on cruises isn't original. Instead, you'll typically find serigraphs, lithographs, and other limited-edition prints, sometimes with unique embellishments or signatures. The art has some value, but cruise ship auction companies have been accused of inflating appraisals and preying on novice buyers who don't understand the difference between an original Dali painting and a print.
The problem is bored cruisers show up at an art auction for some entertainment and free champagne. They get caught up in the moment and buy some art without having a chance to research its value or provenance. Some buyers have even sued, saying the auction houses deliberately misled them about the value of what they were buying or sold them forgeries.
Bottom line: Cruise ship art auctions can be a fun diversion. Just don't drink so much bubbly you accidentally bid on an expensive print you don't really want.
15. A repositioning cruise can save you money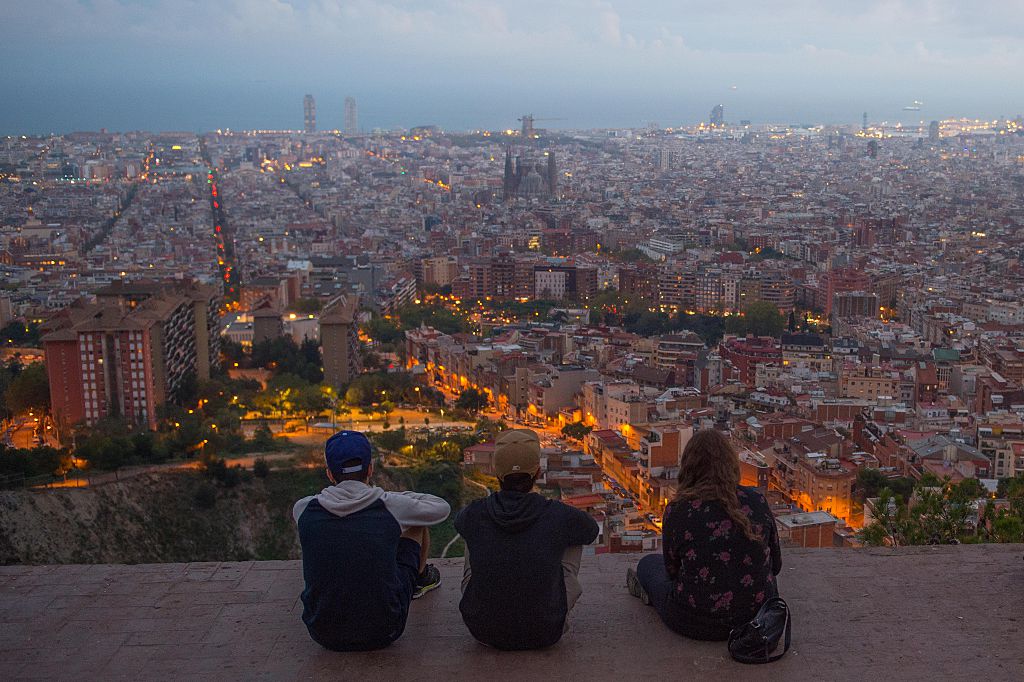 Some people cruise because they want the chance to visit a half dozen ports in a single trip. Others cruise because they love the on-board amenities. If you fall into the second category, a repositioning cruise might be the perfect choice.
Cruise lines move their ships around through the year. Vessels might spend the winter in the Caribbean and then the summer in the Mediterranean. Because they don't want to sail an empty boat across the Atlantic, cruise lines offer repositioning cruises. These one-way trips include many days at sea and are typically cheaper on a per-day basis than their land-focused counterparts. Right now, you can book a 13-day cruise on Norwegian Cruise Lines from Barcelona to Orlando for just $499 per person — cheaper than a plane ticket.
The downside of a repositioning cruise is you'll have to pay for airfare back home. But if you're not in a rush and want a quieter on-board experience (there are usually few kids on a repositioning cruise, and the ship might not be full), one of these trips could be the perfect vacation. In addition to transatlantic crossings, you'll find repositioning cruises between the Caribbean and ports on the East Coast, as well as the West Coast and destinations in the Pacific.