The Shocking Reason This 1 Common Household Cleaning Brand Has an 'F' Rating
When it comes to cleaning products, all it takes is a few good marketing terms to make customers believe they are selecting the best products for their families. However, don't let the packaging fool you: Many cleaning product brands are chock full of dangerous ingredients that can have a detrimental effect on both the environment and our health.
Want to know what the most dangerous household cleaning brand is? We count down to No. 1 (page 10), plus share the products deemed the safest by the Environmental Working Group, ahead.
10. Windex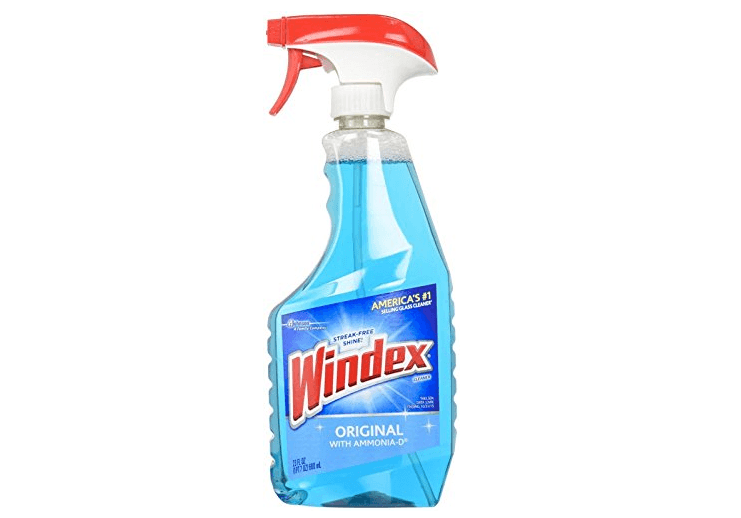 Windex is one of the most recognizable cleaning brands on the market — so much so that its weird blue formula has been replicated over and over by generic brands — but its products aren't actually that great. According to the EWG, many Windex products boast respiratory, skin allergy, and environmental concerns.
Next: We can't believe these products are marketed as safe for babies.
9. Babyganics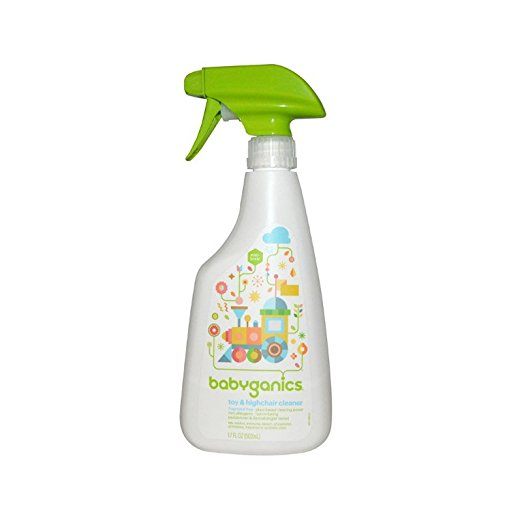 We can't believe we are writing this, but Babyganics is not as baby-friendly as they're perceived to be. Despite having a few A ratings, most of the brand's products fall under the D and F category with high developmental concerns.
Next: Think twice before using a magic eraser.
8. Mr. Clean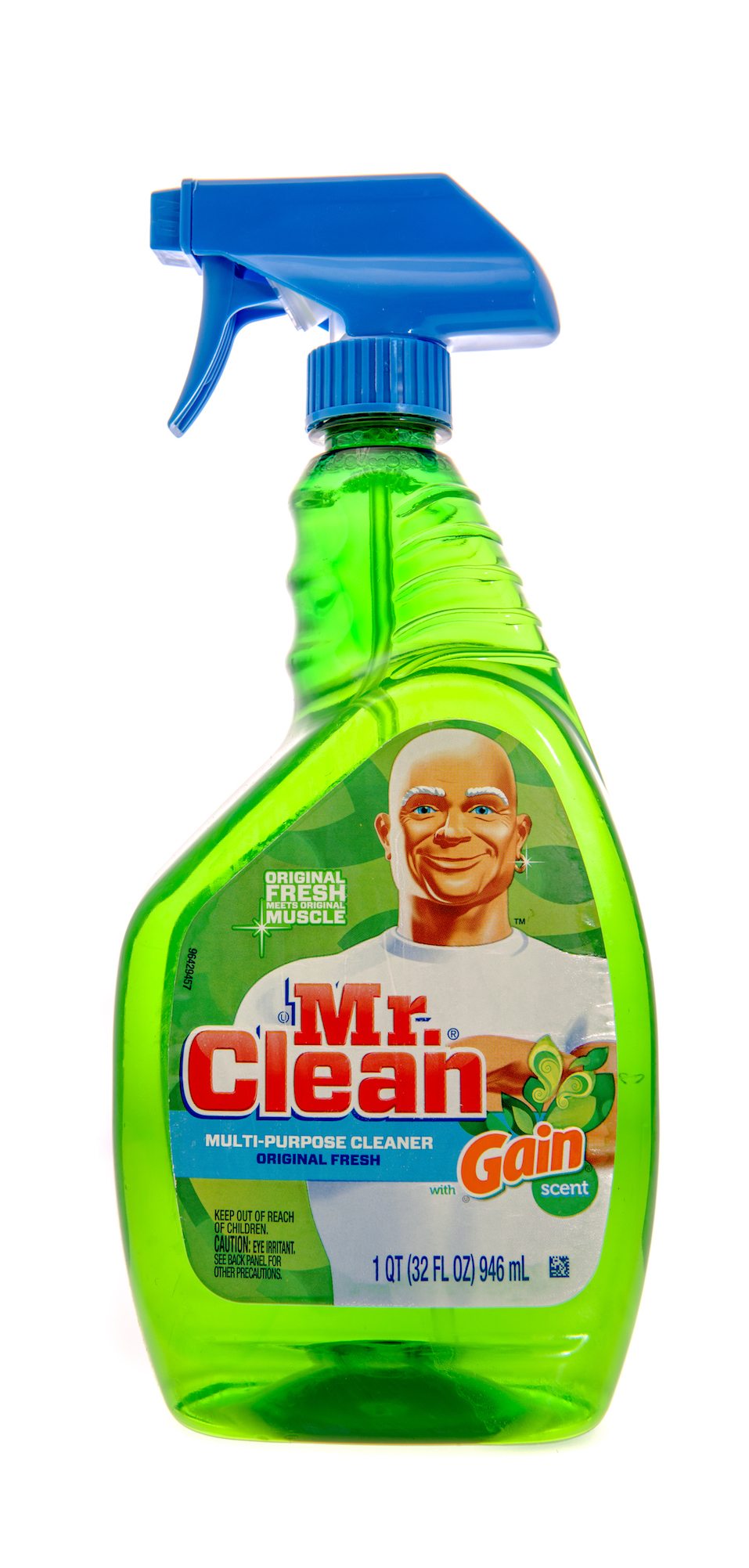 As it turns out, Mr. Clean's ingredients are not so clean. With only four of its products receiving a B or C grading from the EWG, there are many safety concerns about Mr. Clean products, including environmental, respiratory, cancer, and irritation.
Next: This brand says its green, but it's not.
7. Green Works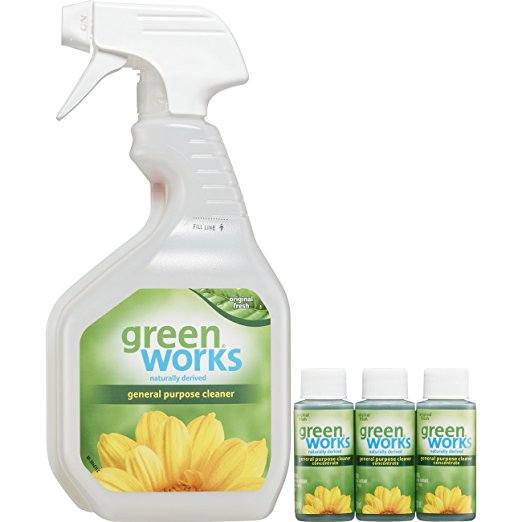 If you thought Green Works had the environment's best interest at hand, think again. With most of its products receiving an F rating by the EWG, the products come with high developmental and reproductive concerns, as well as concerns for the effects it has on the environment.
Next: Steer clear of this common bathtub cleaner.
6. Soft Scrub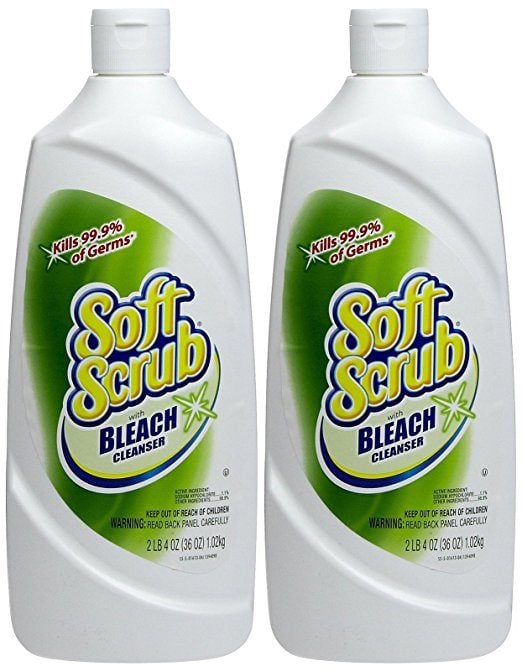 Soft Scrub may help get the scum ring off your bathtub, it can also cause damage to your health. Many Soft Scrub products received low ratings from the EWG with cancer, respiratory, and allergy concerns.
Next: Cancer concerns
5. Pledge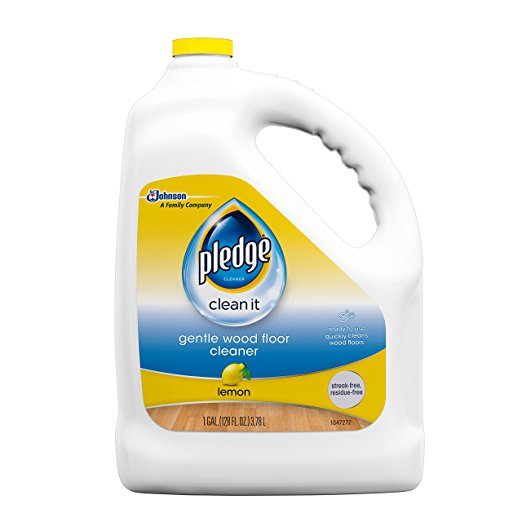 With the exception of a few items, Pledge products received D's and F's across the board — many of which were due to cancer and respiratory concerns.
Next: Can you believe a duster brand made this list?
4. Swiffer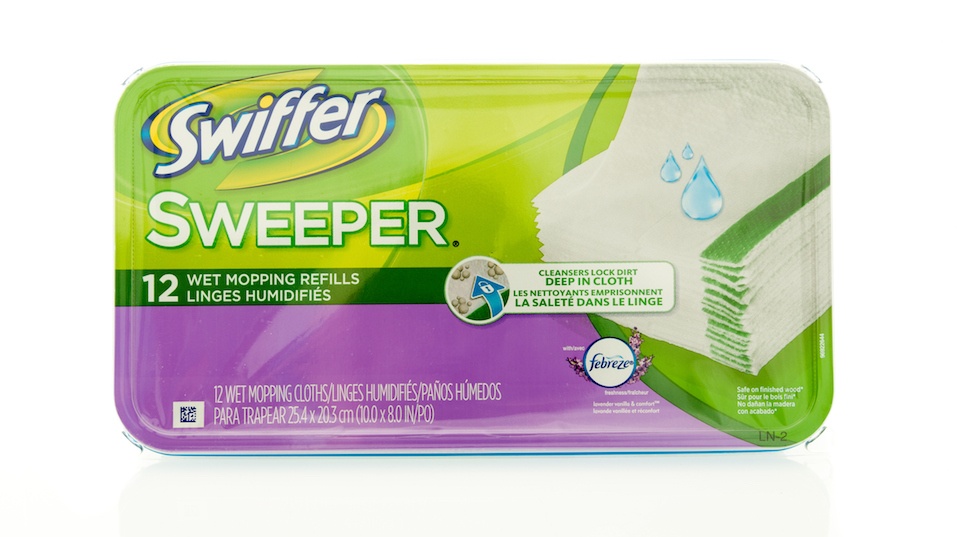 We hate to break it to you, but Swiffer products — including the actual dusters — are not your friends. From the wet clothes to the furniture spray, the popular cleaning products come with a host of environmental, cancer, reproductive, and allergy concerns.
Next: Watch out for this tile cleaner.
3. Tilex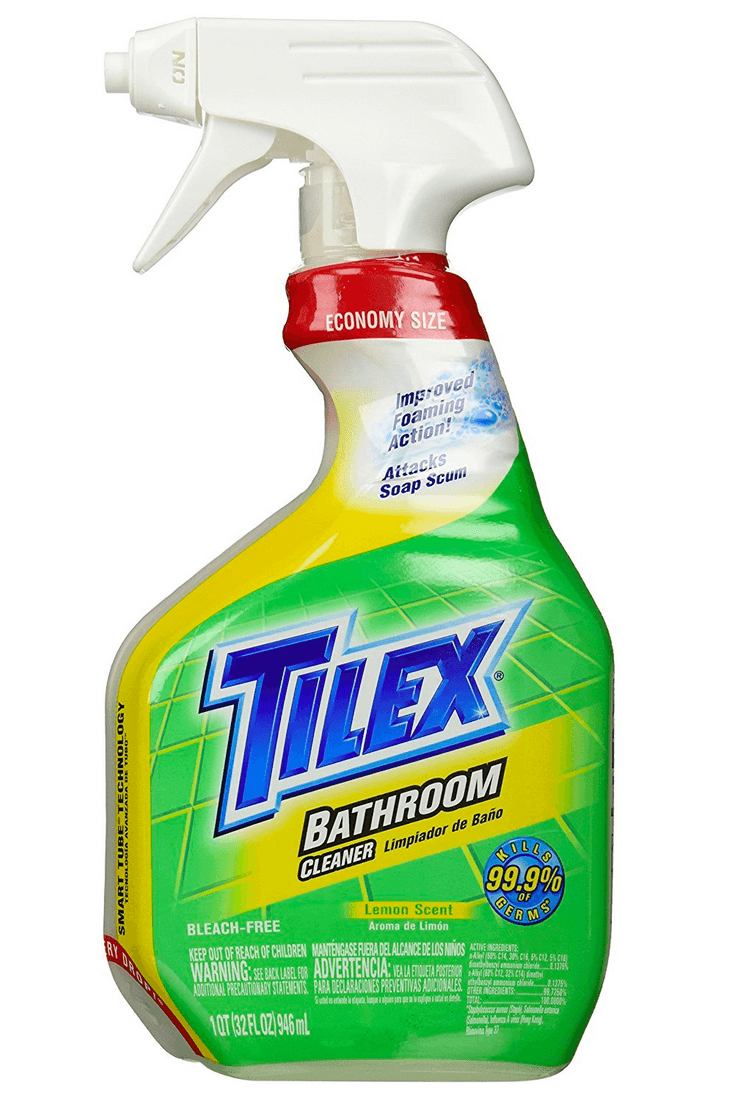 Another brand to watch out for? Tilex. Receiving only D and F ratings, the EWG is worried about the environmental, health (cancer), allergy, developmental, and reproductive effects of Tilex products.
Next: This brand's popular air fresheners are actually air pollutants.
2. Lysol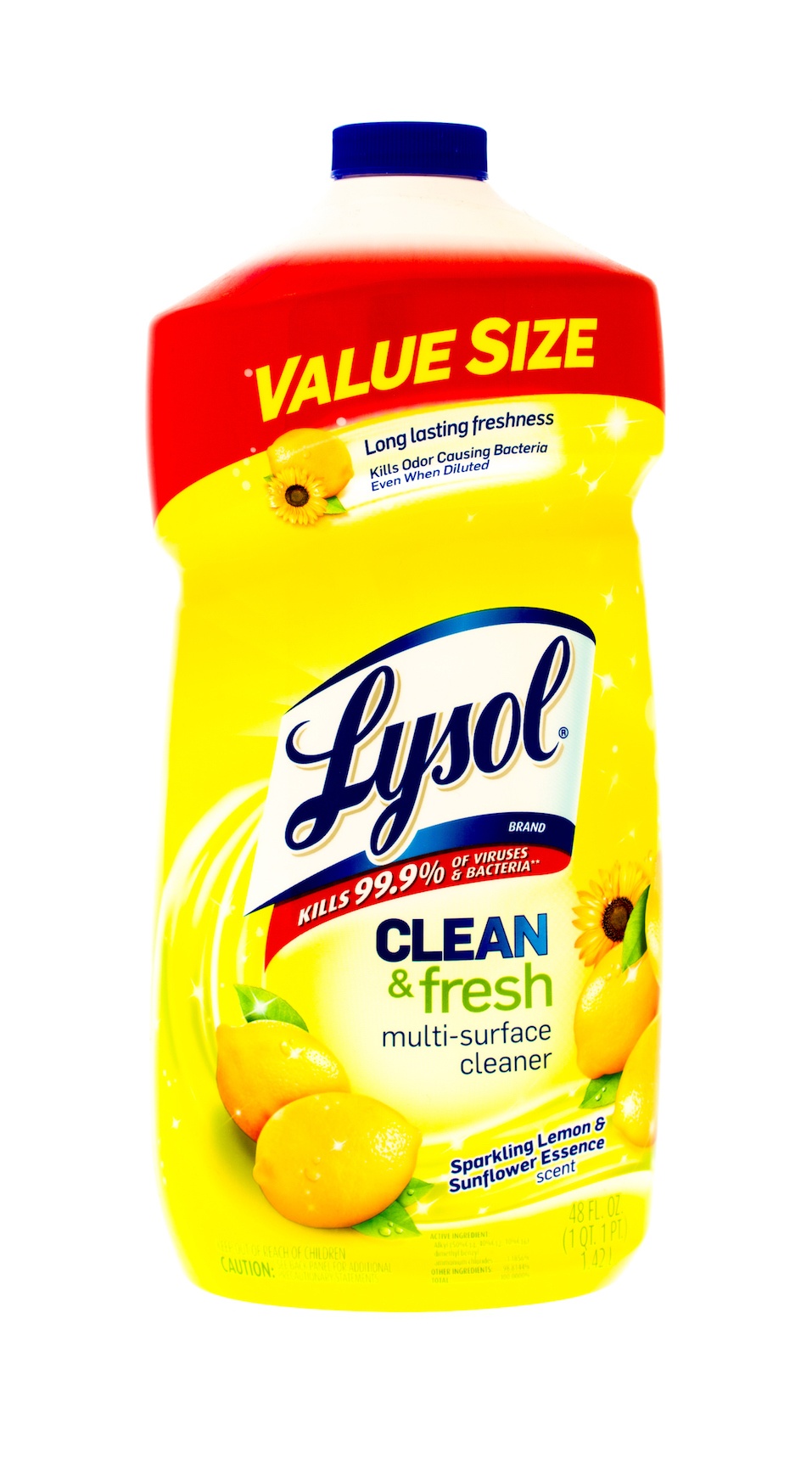 With a variety of products to choose from, not all Lysol products come with high concerns. However, those that do have landed this popular cleaning brand the No. 2 spot on our list. Between the high developmental and reproductive concerns to the environmental effects, you may want to think twice before disinfecting with Lysol.
Next: The No. 1 most dangerous household cleaning brand
1. Clorox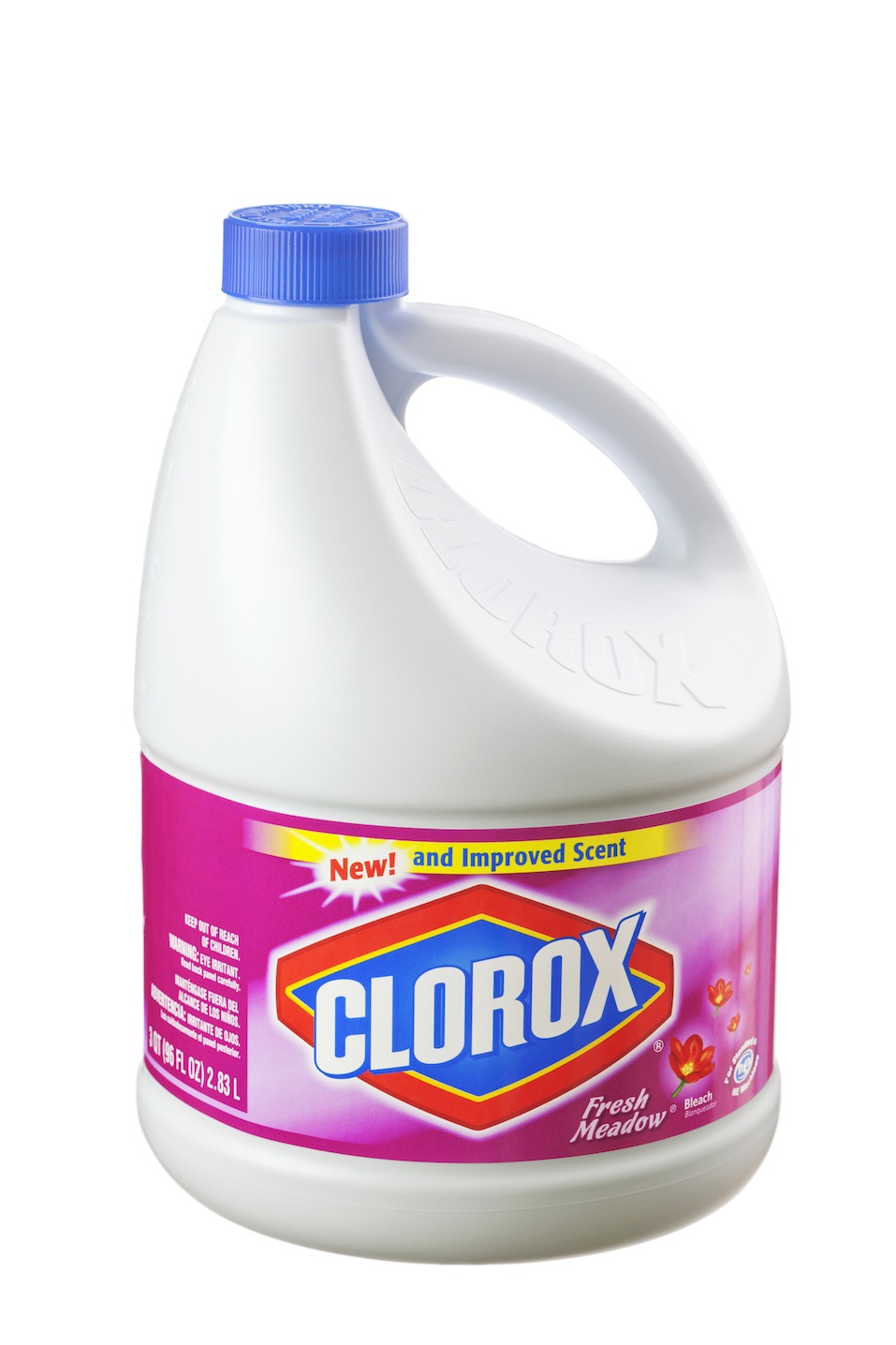 Similar to Lysol, Clorox has a number products with ratings ranging from B to F. However, the number of F ratings the brand has received from the EWG outweighs other brands, making it our top most dangerous cleaning brand.
Next: Use these safe alternatives instead.
5. Method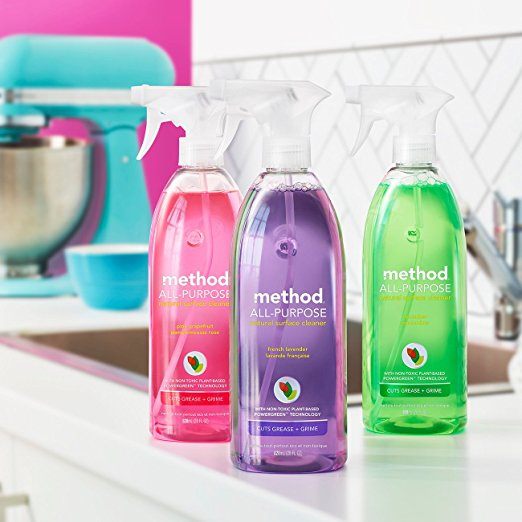 While Method products didn't exactly receive A+ ratings, the EWG still considers most of the products to be on the safer side of the spectrum with B and C ratings.
Next: A generic brand to try
4. Whole Foods 365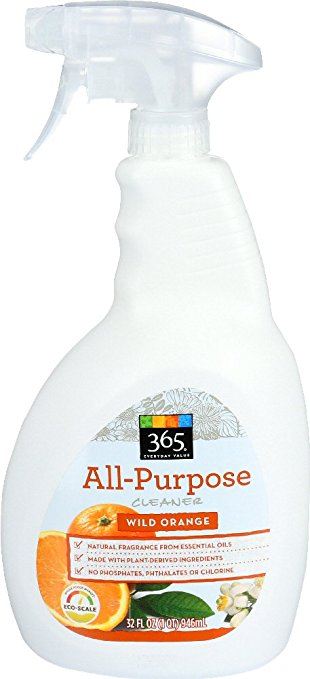 Whole Foods' line of 365 products is not like other grocery store generic brands. With many of its products earning A and B ratings, you might want to consider swapping out your cleaning products for some of the grocer's safer alternatives.
Next: This brand is safe and affordable.
3. Seventh Generation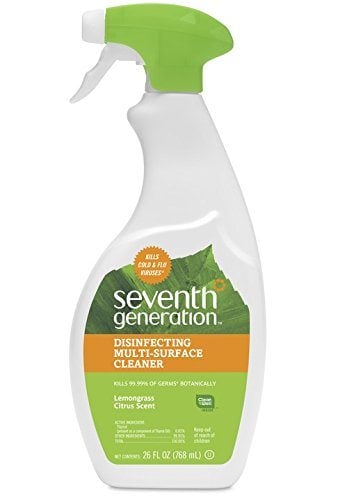 Another alternative to try? Seventh Generation. While not all of the brand's products received an A+ from the EWG, a handful — such as, the Tub & Tile Natural Cleaner — did.
Next: This brand received all A ratings.
2. AspenClean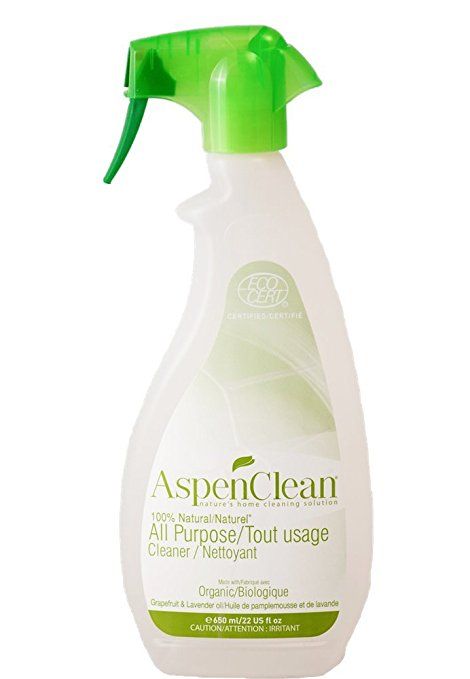 One cleaning product brand the EWG says is trustworthy? AspenClean. Despite some moderate respiratory and skin allergy concerns, all of the products listed received an A rating.
Next: The safest cleaning brand.
1. Dr. Bronner's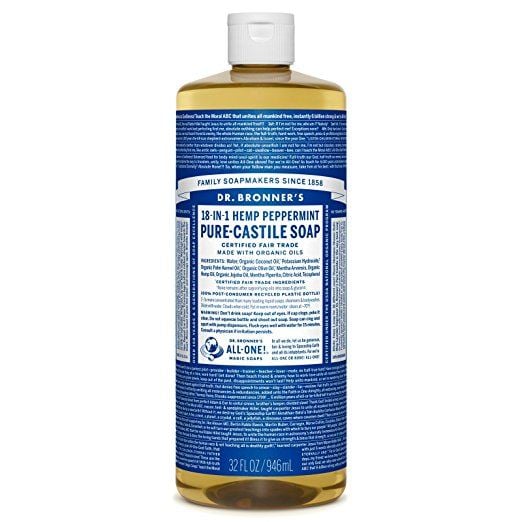 Dr. Bronner's Pure Castile Soap might require some DIY, but it is considered one of the safest cleaning products by the EWG. In fact, the most popular scent — peppermint — passed the test with flying colors, showing no signs of concern for environment, developmental and reproductive toxicity, skin allergies and irritation, or cancer.
That said, there is some concern about asthma and respiratory effects (though it is very mild compared to other brands), so err on the side of caution.
Check out The Cheat Sheet on Facebook!